Where are the best milieu and apres in South Lake Tahoe? What are some dive bars? Where is the hidden speakeasy in Tahoe? And where are some nice date night spots or upscale places to grab a drink on Heavenly Mountain?
So many questions and I have some answers, including where to find that secret hidden bar! Or maybe you are just wondering what "milieu" means… well it means "middle" and I really like to drink in the middle of my snowboarding as well as after so here we are… I just made up "milieu" so let's make this term a thing please and thank you.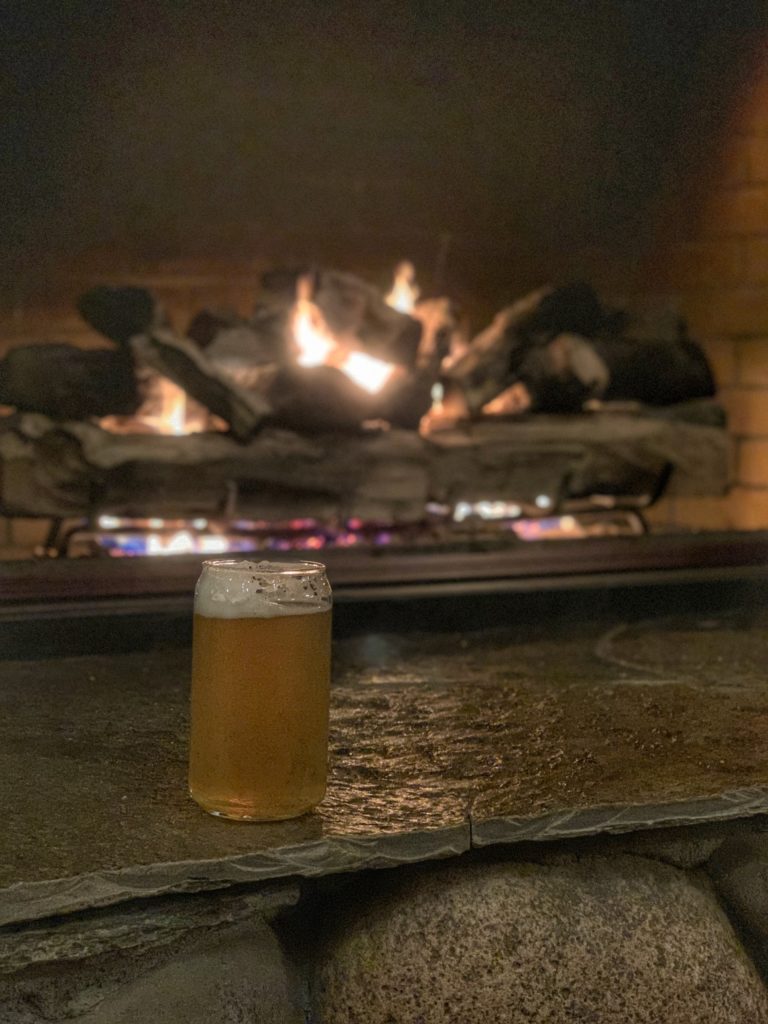 As you may know, I absolutely love South Lake Tahoe as well as Heavenly Mountain because there is so much to do and it has everything you want in a ski trip.
The village is great, beautiful views, tons of runs and of course plenty of bars and restaurants to hop around to. Not to mention there are few or maybe none that I have been to with that beautiful giant lake right below you.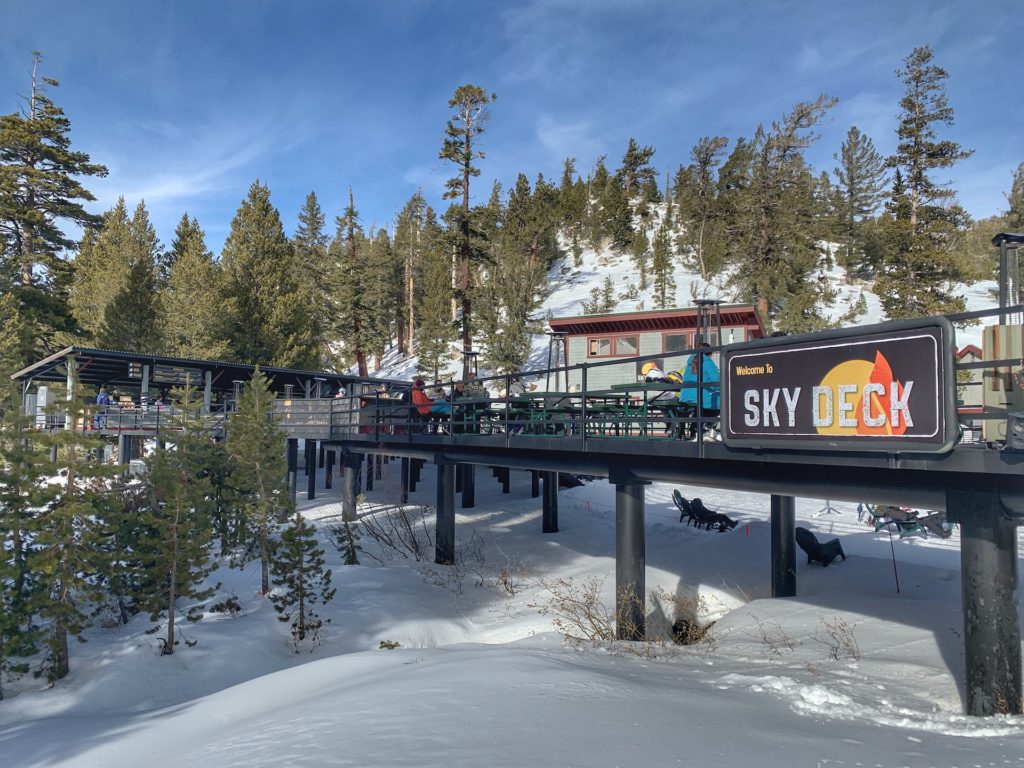 If you ask locals they may tell you that a bunch of these bars are touristy… but this list is for people visiting and for tourists! If you want to do some unique things, see some new sights and enjoy hopping around South Lake Tahoe then this bar list is for you.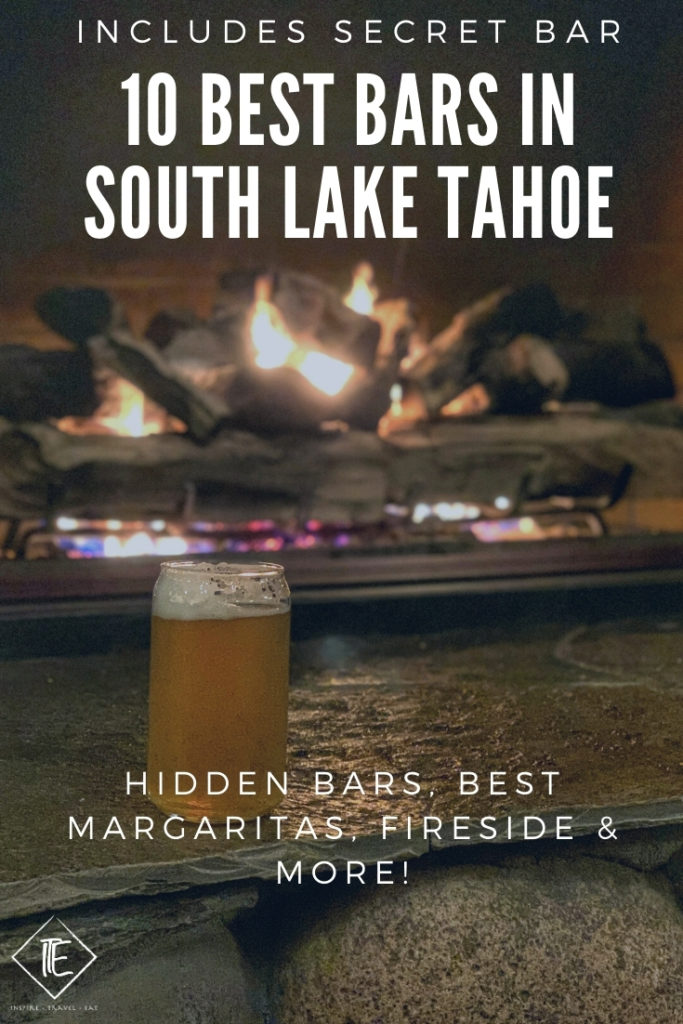 Below you will find a nice mix of dive bars, bars with great food, bars for date weekends, high-end bars and even bars with magic shows! Ideally something for every taste and of course a few centered around the best apres ski drinks in town. For a couple of great affordable places to stay in South Lake Tahoe click here
Black Bear Lodge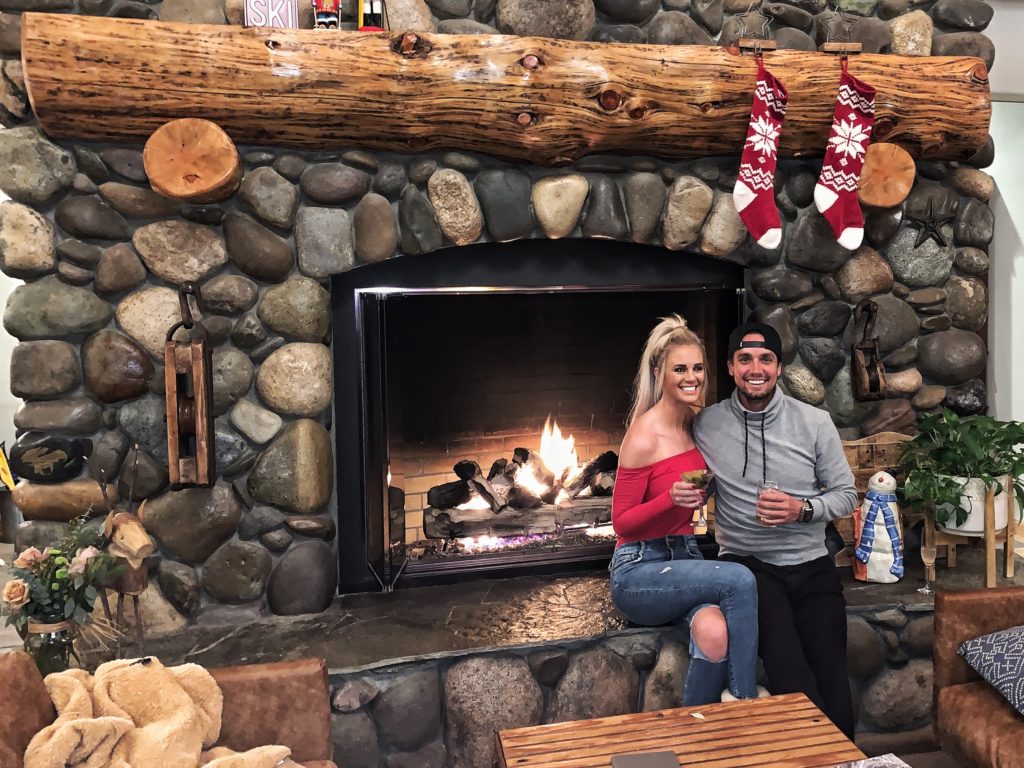 This is one of my favorites and the best little date night place to stop into. It is close enough to the village of SLT but just a bit outside enough to be away from all of the people. It isn't a robust bar, in fact it is just a couple of beer taps, a fridge, some wines and local spirits.

What makes this bar perfect is the quintessential ski village lodge ambiance. It is right out of pinterest with its high ceilings, fireplace and enormous windows to look out into the grounds.
It is located in one of the most picturesque hotels in South Lake Tahoe with the friendliest staff. It is also a great place to stay if you want to be in a place that is nice but also affordable! Depending on the timing you can stay there for $100-175 a night. They also have private cabins which are spectacular!
Sky Deck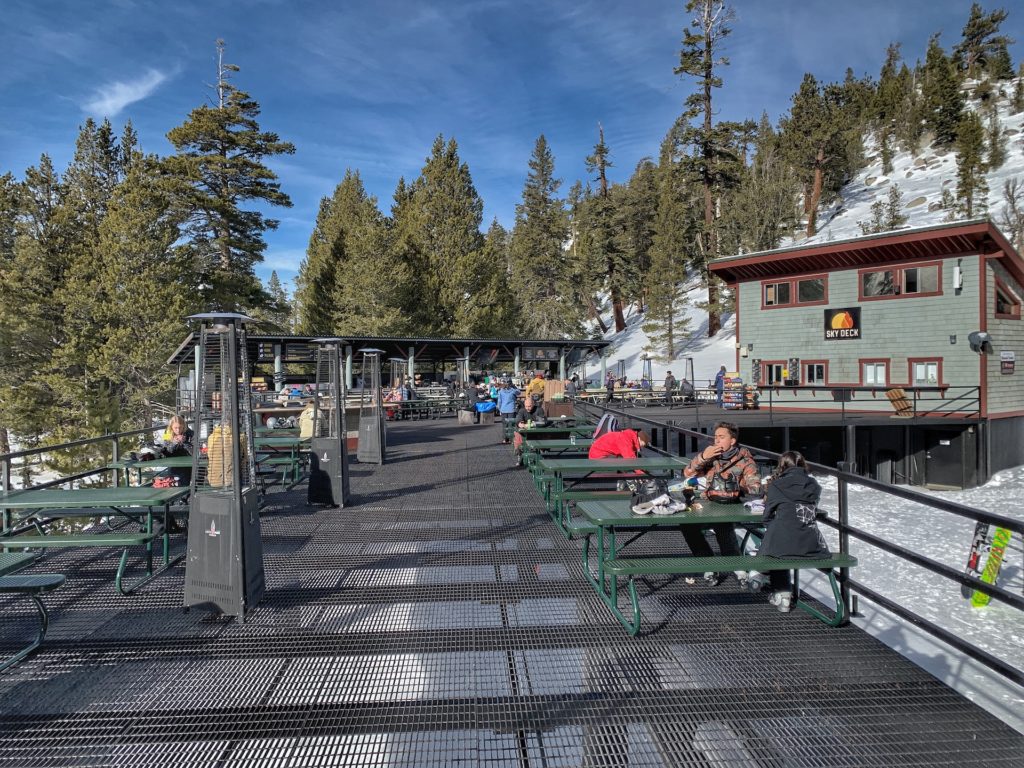 This is my favorite milieu and apres spot as it is right on the mountain, has some of the best basic pizza ever and per the name, the "deck" is perfect to soak in some sun on a bluebird day! The pizza was a favorite food of foodie @blondeswhoeat, it literally reminded us of those old school microwave pizzas that you had when you were little, but better of course.
The only negative is the drink prices could relax a little… $15 for a beer or cocktail is a little nuts… however if you're just visiting once then you definitely need at least a drink to relax in ski paradise.
The Sky Deck also has burgers, pulled pork and a large bar where you literally could post up there and never move again. We stopped there a few times as it has the perfect location at the bottom of a couple of lifts surrounded in pine trees and snow, surely the most picturesque bar on the mountain.
Community Speakeasy (Secret Hidden Bar)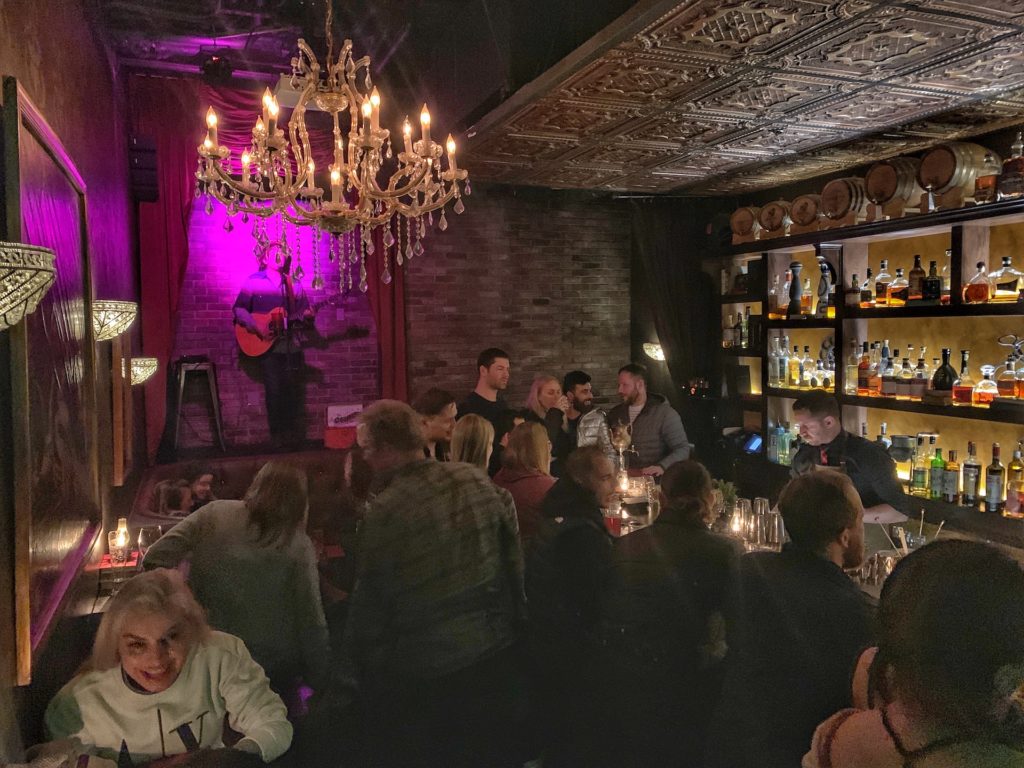 I made you wait for it a little but here it is! The secret speakeasy in Lake Tahoe is located inside Social House Craft Sandwiches. Every town needs a speakeasy and every place should have a hidden one!

This bar is hidden in plain site but if you didn't know about it or see anyone walk in, you might never even notice it! What looks like a freezer door is really a gateway to the next world, a place full of drinks and live music. You most likely will need a reservation to get in as it only holds 40 people but make sure to get in there for at least a drink.
The Loft At Heavenly Village

Theatre, Lounge & Dining, what more could you want! Surely if you have walked around the village you have seen posters or marketing of the magic show & dining. However, if it is your first time coming to SLT and you are planning out your nights then this is a perfect place to go.
The restaurant itself is some of the best food in Tahoe with a perfect dark ambiance, live music and a nice little bar. Even if you don't come for the magic then the restaurant and bar are definitely worth trying.
The filet there is no joke as I went in expecting something just okay, however it is was delicious. The bar and restaurant are on the upscale side but is totally worth it for the tastes and the atmosphere.
If coming with a family and want some entertainment then obviously a magic show is a great place to go, heck, I don't even know of any magic shows anywhere I have traveled. There is also an adults only show called Magic After Dark and it is great if coming without the little ones.
Now, I am not going to tell you the magic show is great… however, it has some humor and is definitely entertaining and something unique to do.
Gunbarrel Tavern & Eatery

This place is just perfect for the location. It is right in the heart of the village at the bottom of the Gondola and is the quintessential ski hill bar and restaurant. When visiting you can't go wrong grabbing a patio chair around the fire, grabbing a drink, taking in the village and people watching.
It also has a pretty good happy hour with some good nachos and drink specials. I did get tricked with the $5 happy hour wings and only got 3 wings but… oh well, chicken nachos for $10 and a $3 well drinks were absolutely worth it, especially for the location.
Basecamp South Lake Tahoe Beer Garden

This is such a cool spot and one of my favorite affordable hotels in South Lake Tahoe. The hotel looks like a motel that got a perfect face lift. It is also the home of South Of North Brewing Co. making it a great spot for those who want to try some local craft brews.

Grab your beer and head outside to the fire pits, the hot tub or play some ping pong in the perfect little beer garden. It is only a block from the edge of the village across the street from Harvey's Casino.
If you are looking for an affordable place to stay then definitely check this place out as it is a great little spot with a great ski hill atmosphere.
Azul-Latin Kitchen

This is a great margarita bar if that is your scene. It has a nice vibe and is always busy! It is nicely located in the village with some great Mexican food and a nice little patio with a firepit and such as well!
Lake Tahoe AleworX Stateline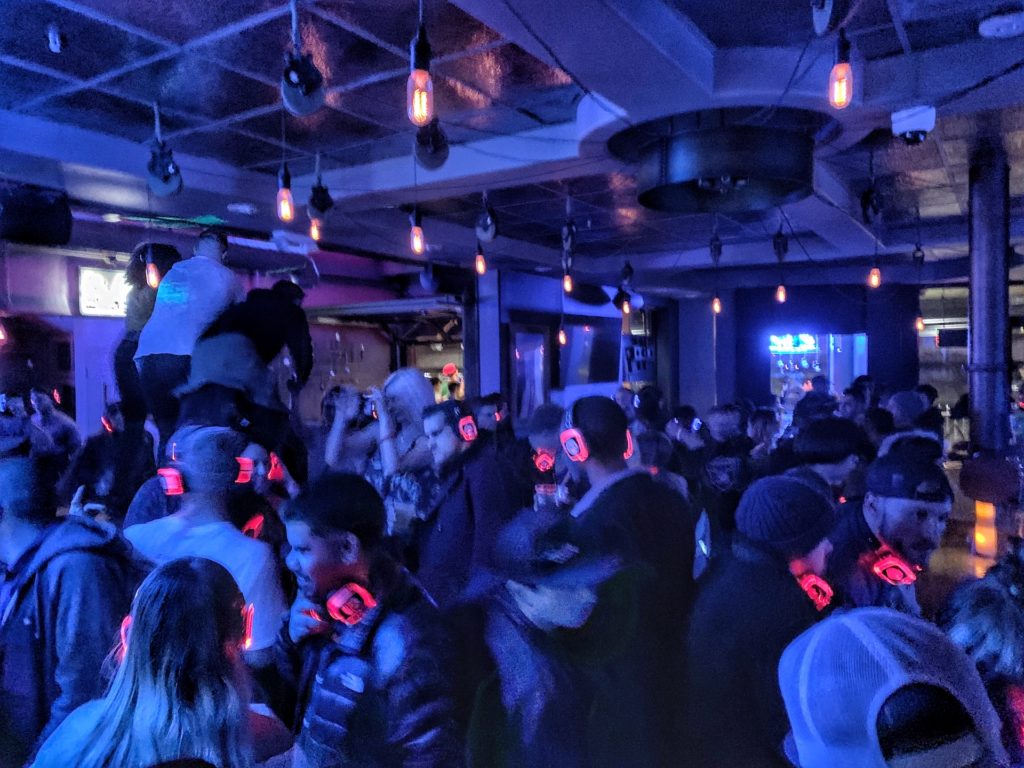 This place has some amazing wood-fired pizzas, new-to-you craft beer, specialty craft cocktails and some of the best parties on the hill! They have one of the best spots if you want a bit of a late night nightclub feel with DJs and they even have silent discos.

One of the best parts is that they serve food late night and what is better than a night of drinking or a nightclub night out only to end it with some of the best pizza in town.
Lucky Beaver Bar & Burger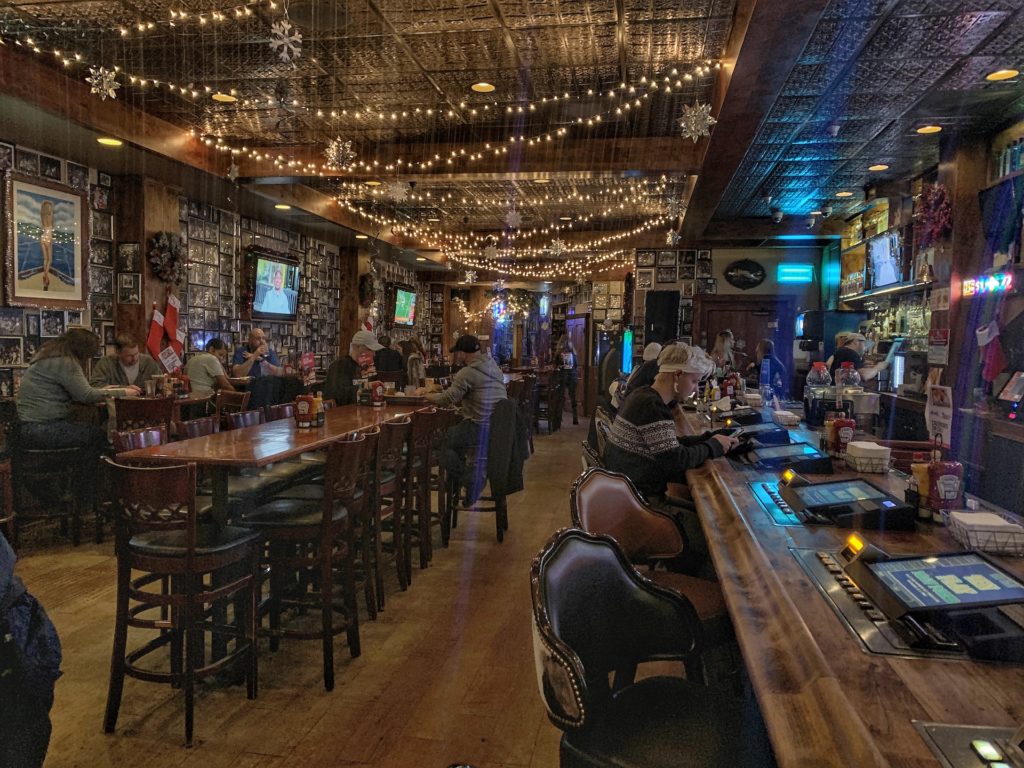 A local favorite it is a perfect dive bar in the city with one of the best burgers in town! It is right next to the village and surrounded by the Casinos so if you want some cheap drinks and great food than definitely stop in there.
Definitely worth a shot and a beer if nothing else on your pub hop of Tahoe! Aside from some of the fairest drink prices you can also gamble at the bar.
Tamarack Lodge

This is a perfect family spot with live music, a good bar and cafeteria style restaurant. It is a great location at the top of the Gondola and bottom of the Tamarack lift. This is the best spot if you have kids and want to warm up while maybe you grab a cocktail.
They have a solid list of food options and the bar is robust. Live music starts in the afternoon and there is also a ton of activities for winter and summer right outside the doors. They have their tube hill, ropes course and everything just outside the doors!
Honorable Mentions
Audibles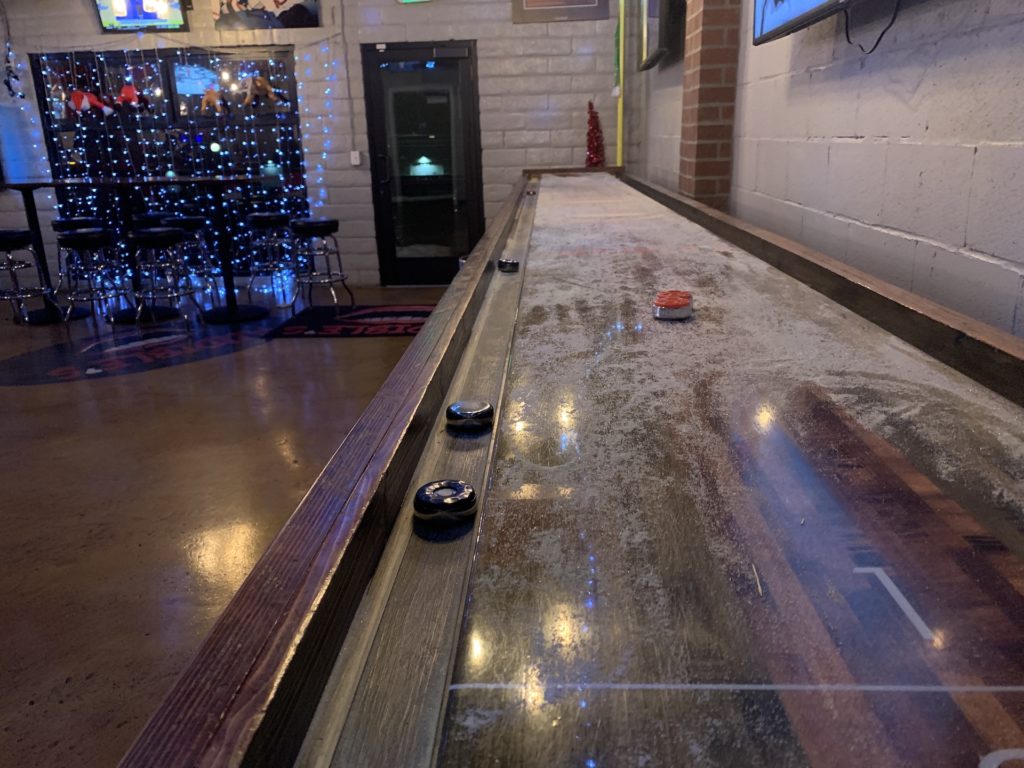 This is a good local sports bar with shuffleboard and some of the best drink prices in the area. It is definitely local and divey but it has good reasonable priced sports bar food and if you need a sports bar than this is the place to go to.
Kalani's

Maybe the best restaurant in town and one of the best filet's I have ever had. It has a nice little bar as well with a ton of specialty cocktails. If you are looking for fine dining and drinks then this should be your spot.
Base Camp Pizza Co.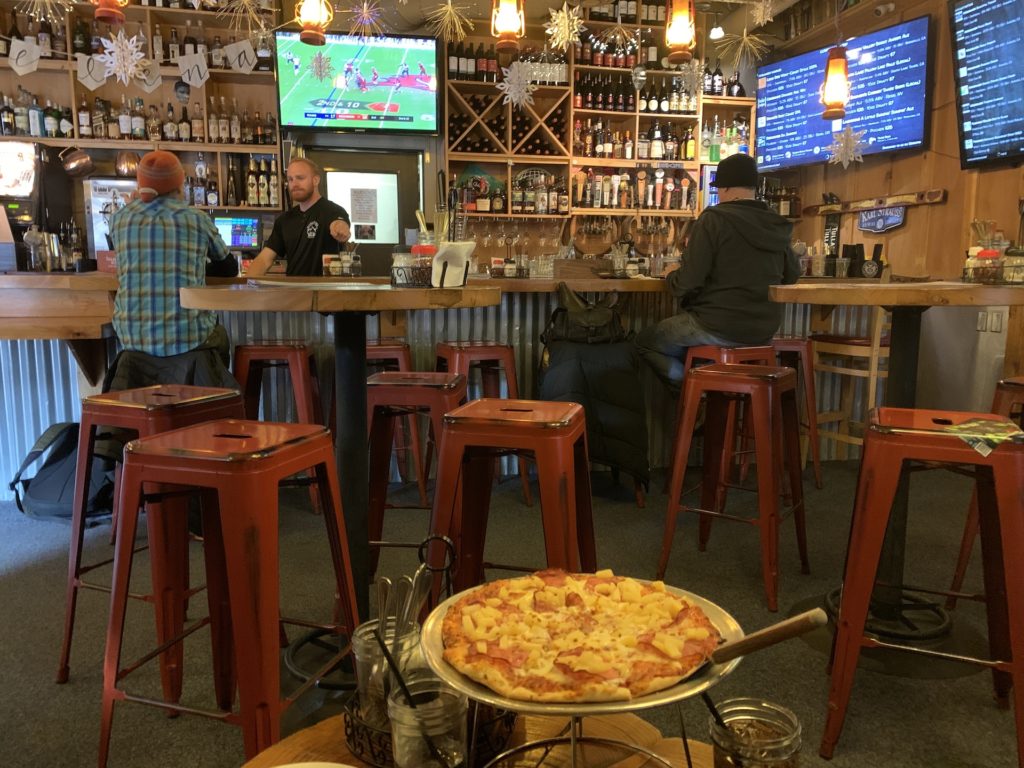 This place is always packed as it is the main pizza spot right at the base of the hill. You absolutely have to go if you are visiting as the pizza is great, perfect location and is always busy.
Whiskey Dick's Saloon
A local favorite that we were told to go to a ton of times but we didn't end up making it. Every local told us to head there and definitely a place we need to check out next time!
Any places you would add? Did you like this list? Please leave a comment 🙂