If you are looking for the best dive bars in Phoenix & Scottsdale then you are in luck as we have compiled the dive best bars in Phoenix. We all know Scottsdale is a club mecca with the Old Town vortex but maybe you need something more low-key this go around, so here you go.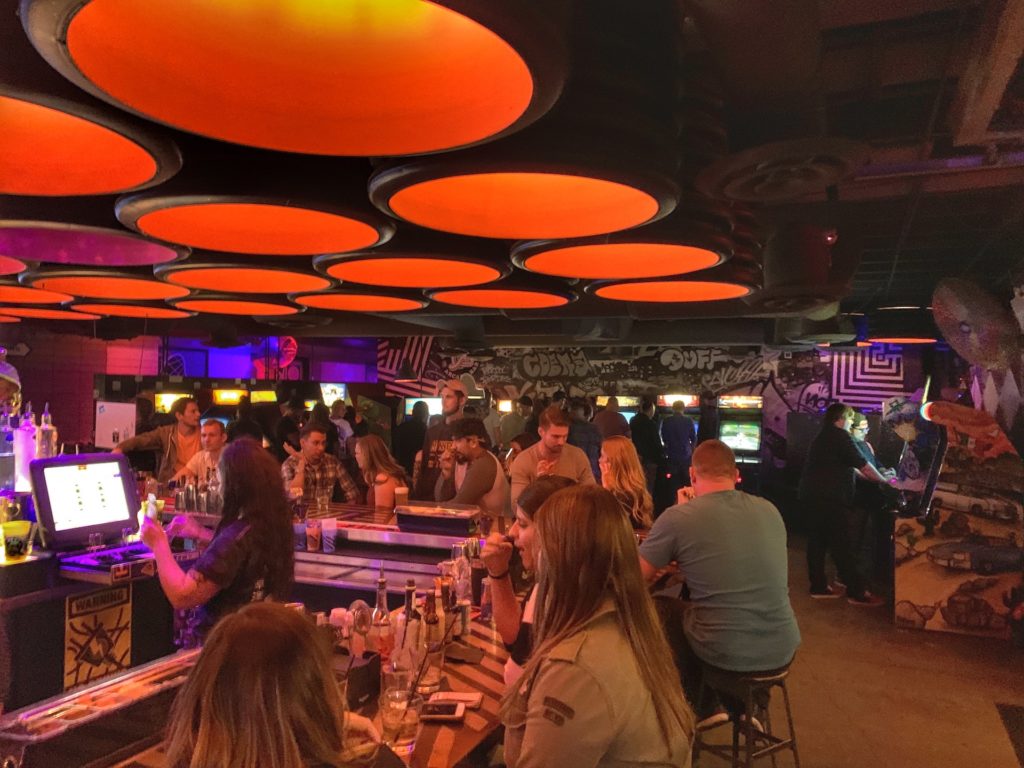 Phoenix has a great bars for all tastes and with that said there is a great dive bar scene all throughout the city. If you want something quieter with a great atmosphere then you have to check these places out for a great night.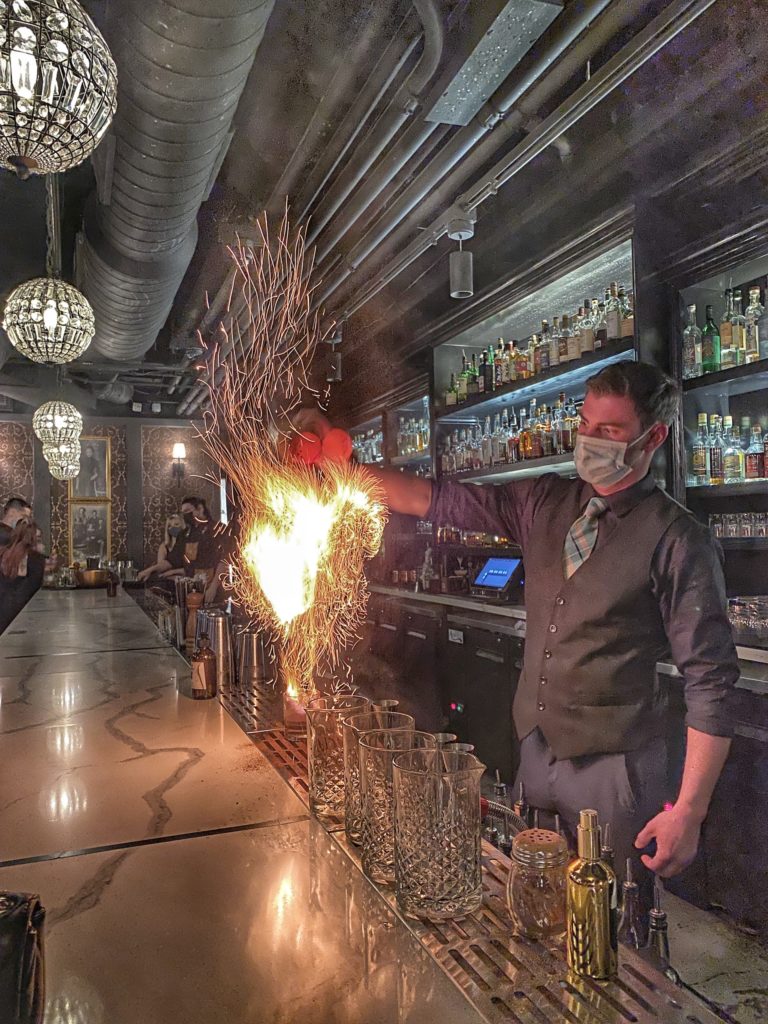 While not all of these are true dive bars, this article is more of a "local secret" type bars, hidden bars and got lumped into dive bars! If looking for the best bars in Phoenix & Scottsdale that aren't just dive bars, you will want to see the top 20 Phoenix bars list here!
Unfortunately a few awesome speakeasies/dive bars closed because of COVID and other reasons. We hope Camp Social, Honor Amongst Thieves and the Hatter & Hare make a comeback when things get back to "normal."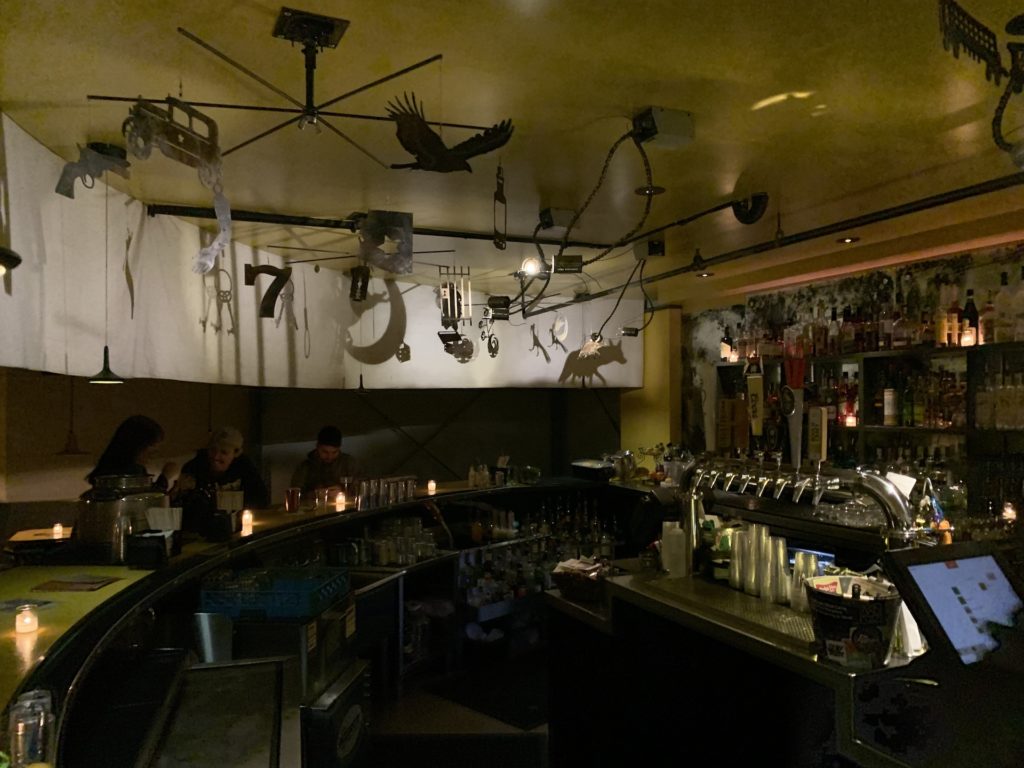 With that said, there are still some amazing dive bars in Phoenix and this list is ever evolving as new ones climb to the top. There are of course dive bars in outlying communities like Gilbert and such but these are the best near the heart of Phoenix for those visiting.
As mentioned, all are not exactly dive bars but are amazing hidden bars, speakeasies and local gems off the beaten track. If you are also looking for the 16 best restaurants in Phoenix then see this list here.
12. The Bar

Arcadia is a great spot if you are looking for Dive Bars. Between downtown Phoenix and Arcadia you will find more of the better dive bars in the Phoenix area.
The Bar is nothing special but that's what makes it a dive bar now isn't it. It is quaint and has some great drink specials, which is all you really need! It is also close to a couple other dive bars on this list so it makes for some great bar hopping.
The bar is located in Arcadia off Indian School & 32nd. Keep reading to see what dive bars are nearby for the best dive bar hop.
11. Rooster Tavern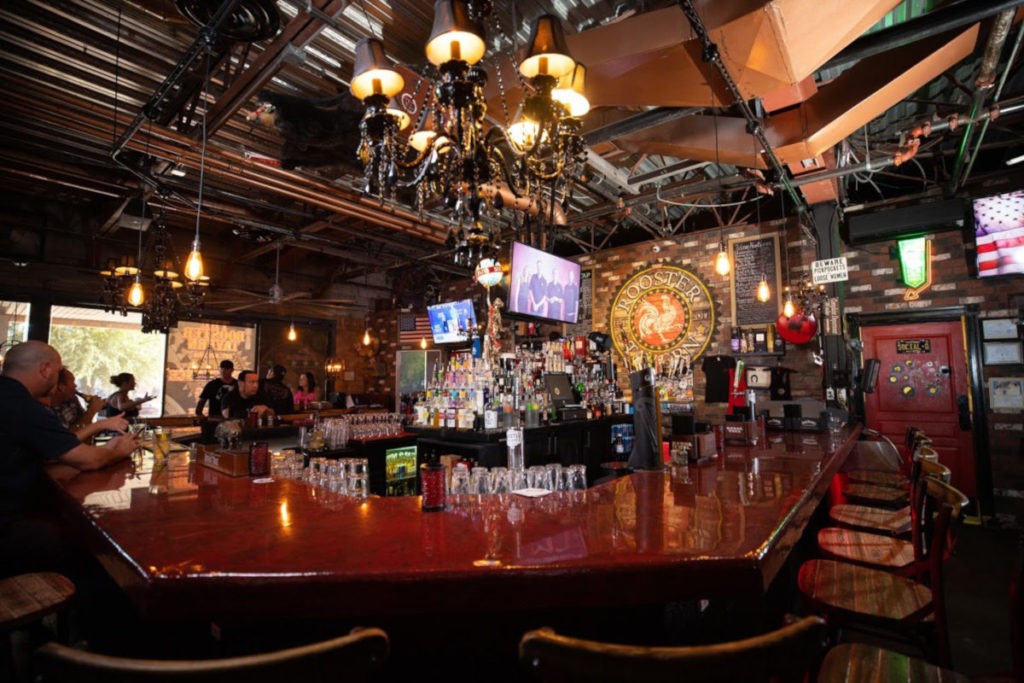 The Rooster is a little nicer and in a posher area than everywhere else in this list. With that said, it is in North Scottsdale so it is what it is. As far as North Scottsdale goes, it is a dive bar a place to go for people visiting up in that area.
If you are in the area you have to go visit one of the best restaurants in Phoenix, which is #2 on the best restaurants in Phoenix list. It is quaint, homestyle and amazing, check out the best restaurants here.
10. Rusty Spur Saloon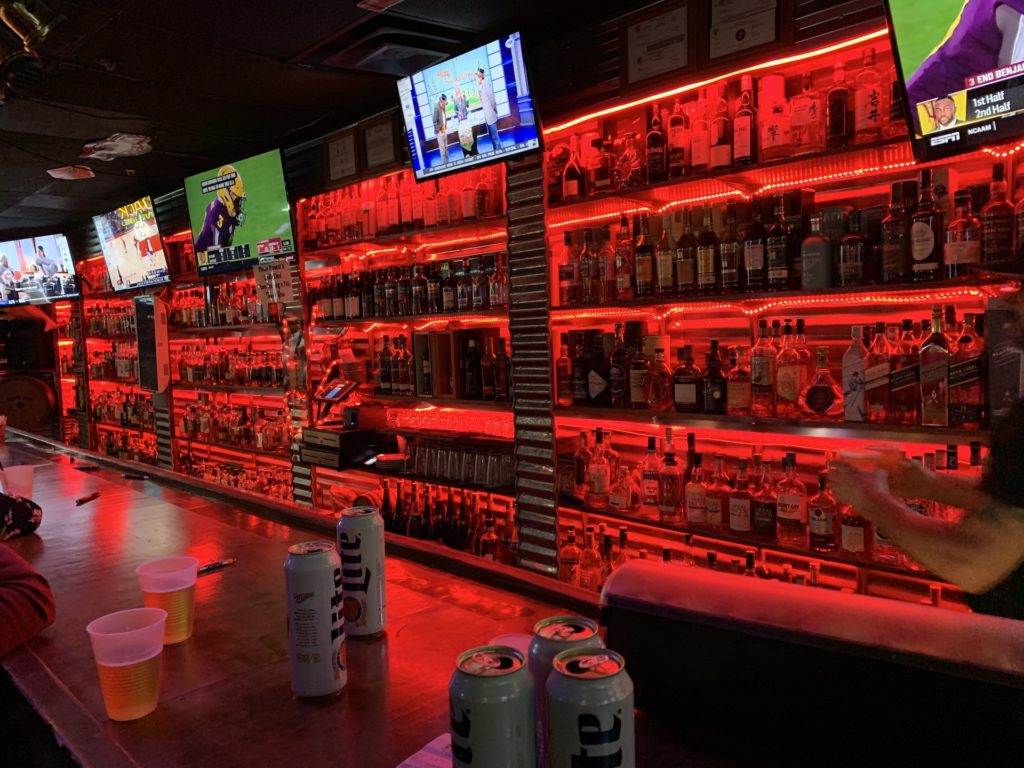 The rusty spur is a hybrid of a country bar with a divey feel. If you want a low key country bar than this is absolutely your spot! Sure, it is not a true dive bar, so it got put lower on the list. However, if you want a dive bar feel with some country music then this is your spot!
Rusty Spur is also home to some of the cheapest drinks in Scottsdale. It has also been named the best country bar in Phoenix multiple times. Tucked away off the strip in Old Town is where you will find it and definitely worth a spot to dip into if you are in the area.
9. Dilly Dally

Dilly Dally is another Arcadia favorite and it is always crowded. Again, no real frills with Dilly Dally, some games, including shuffleboard, cheap drinks and a great time.
Dilly Dally is similar to The Bar and is just slightly better with their bar games and atmosphere. It is really close to The Porch and another one of the best dive bars in town, which is later on this list. It is a great spot to combine with other bars for a nice little bar hop.
8. Casey Moore's Oyster House
Casey Moore's is another hybrid as it is technically is an Irish Pub but definitely has that divey feel. It is an all around amazing bar, arguably the best bar in Tempe. If you want a bar off of Mill Ave then it is hands down the best place to go as well.
Casey Moore's is enormous so if you ever want to do a group function or throw a party then it is a great spot to do it. There is the divey decor, different areas and has a huge patio. It can be a great spot to start or end a little Tempe bar-hop since it is within walking distance of all of the Mill Avenue bars.
7. Undertow
Undertow is one of the more unique places on this list and even in all of Phoenix. It is a cool underground bar where you are meant to feel as if you are on a ship.
It is an immersive experience where you sail the seas with great decor and faux windows giving you the feeling that you are setting sail. There are multiple chapters/themes that you will go through depending when you are aboard!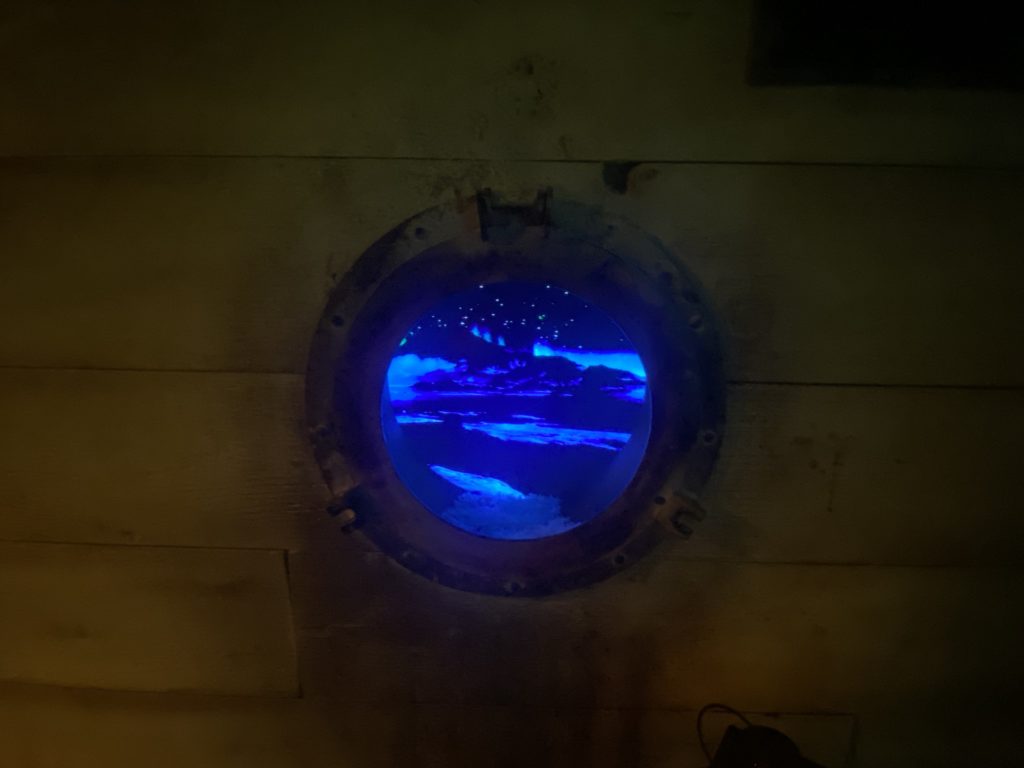 It would be higher on this list but it is a tough spot to get into with very limited seating, reservations are mandatory and seatings are for only 90 minutes. If you want a cool date night definitely go here as it is something refreshing and unique. It is located under my favorite coffee shop, Sip, of Indian School & 36th.
6. Cobra Arcade bar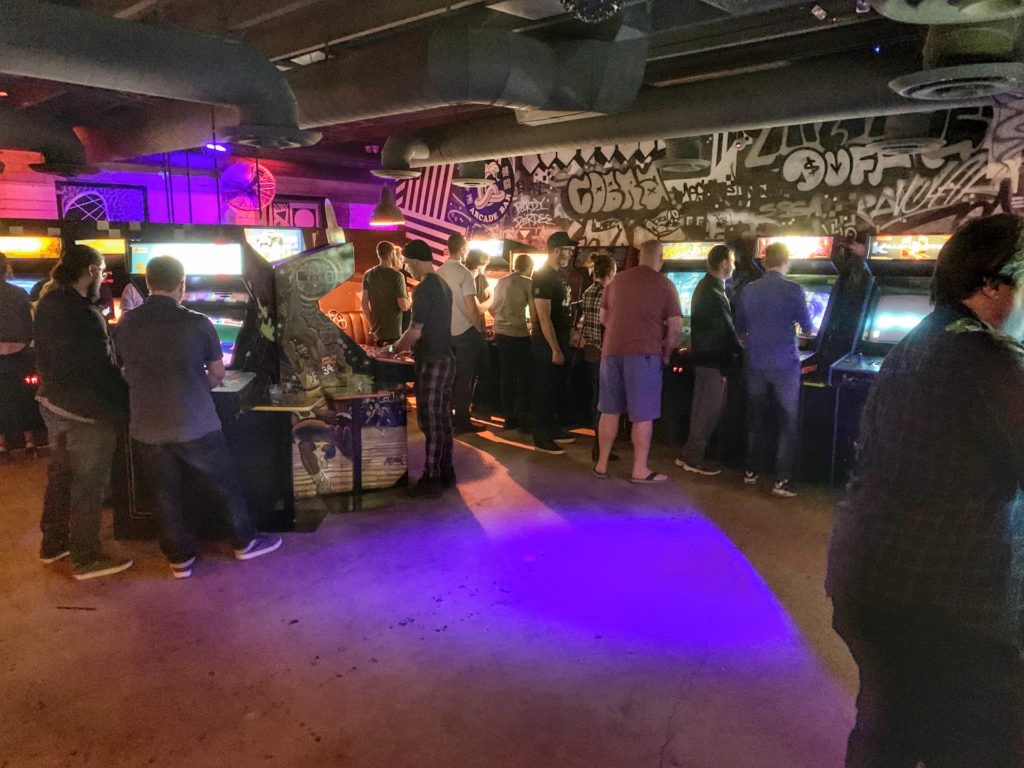 Cobra is one of the coolest bars around and while I am not sure if it classifies completely as a dive bar, it is close enough and something off the standard track of bars in town.
Located in the eclectic Roosevelt Row area Cobra is a bar with a ton of old school arcade games where you can play Donkey Kong, Contra, Mortal Kombat, Space Invaders and really any game that sticks out from your childhood spanning all ages.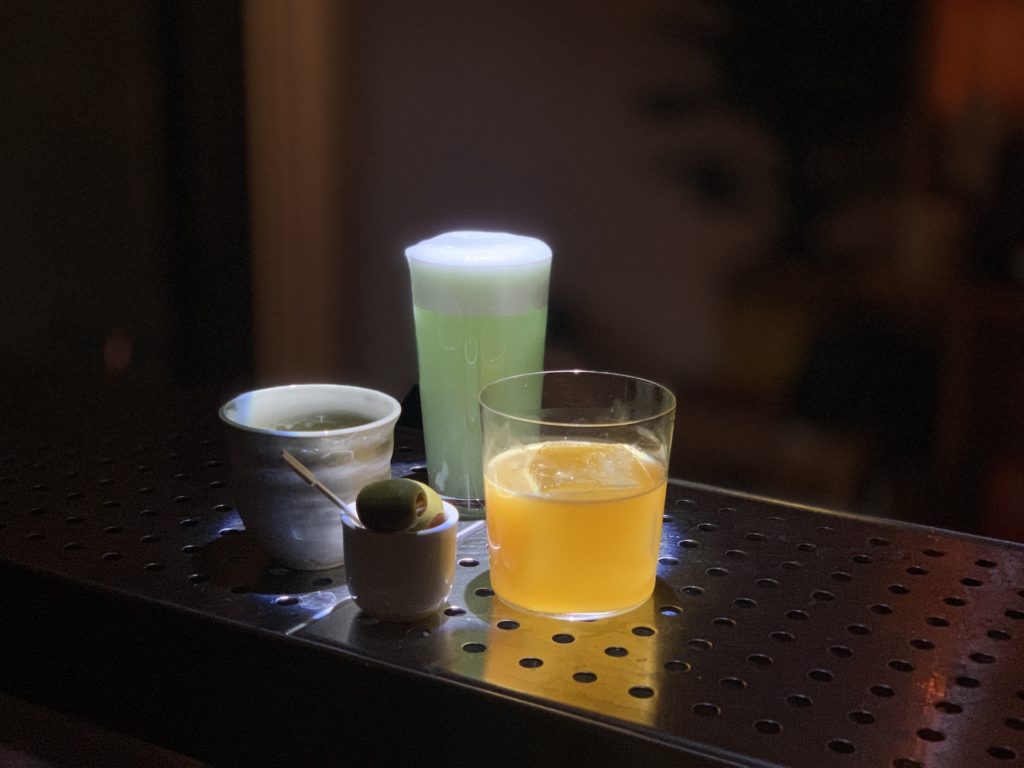 The bar is surprisingly very busy on weekends so don't sleep on it and try to get their early. Often there is a person on the patio serving street tacos that are out of this world. This place is a must-go if you live or are visiting Phoenix.
If bar hopping you can combine it with a ton of places in the Roosevelt Row area and even start with dinner at The Churchill, which is a very cool bar/place to eat that is made out of containers. The Churchill is just one of the places on the top 16 restaurants in Phoenix list.
5. The White Rabbit

The White Rabbit is hidden speakeasy located down in the city of Gilbert and is one of the best bar experiences in town! This has to be the best bar in SE Phoenix and if you are ever in the area it is a must visit spot.
The White Rabbit is an experience right from when you make a reservation, which gives you the location of the hidden bar and the passcode to enter. You enter down the back alley type stairwell and open the door into a beautiful hallway with seemingly no way out.

Of course you just need to find the secret door handle at the end of the hallway to open the door and enter into the perfectly decorated speakeasy bar. The bar is an experience in itself right down to the tasty menu filled with tons of unique spins on your favorite cocktails.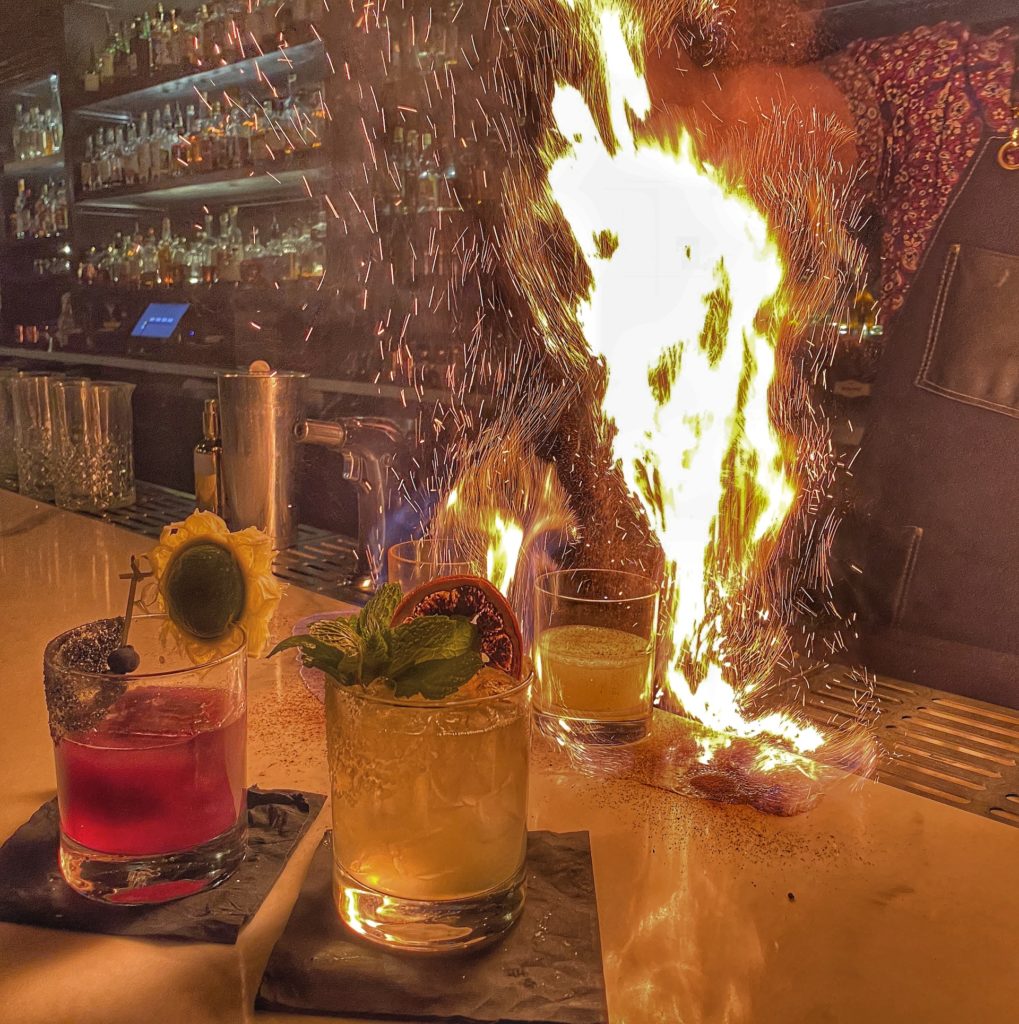 If you don't see what you like on the menu, the mixologists have you covered with the ability to make something perfect to your taste. Tell them you like tequila and fruit… you will have something perfect at your tastebuds.
4. The Little Woody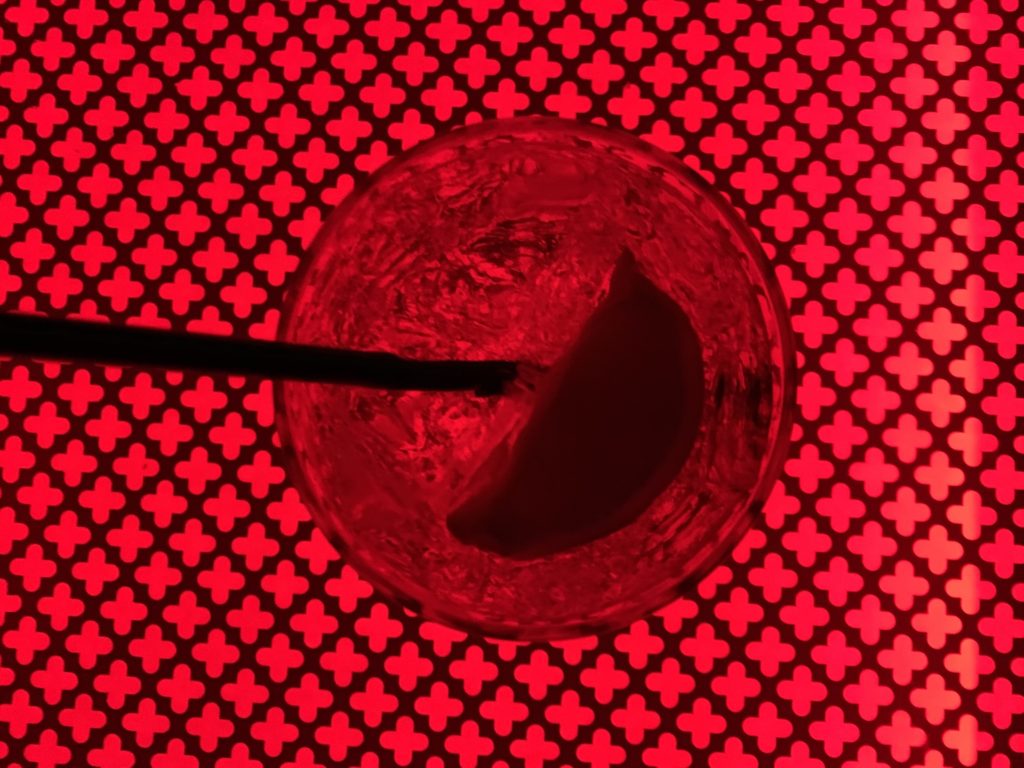 The little woody is the best dive bar in Arcadia and is a favorite of everyone in the Arcadia & Scottsdale area. It is a great small spot off the beaten track with an unassuming storefront where you wouldn't know it was there.
Little Woody has great mixologists, a game room, the main chill lounge room, a pool room and then even a spot for dancing next to the DJ. The ambiance is perfect and it transforms into a Christmas wonderland over the holidays with lights throughout the season.

There isn't a whole lot more too it and that is what makes it a dive bar. Not many frills, a few games and just a great spot to hangout. If you are doing a bar hop Dilly Dally is located at 44th & Indian School making it a great spot to combine with The Porch and Dilly Dally.
3. Bikini Lounge

Bikini Lounge epitomizes a dive bar and is also luxuriously well off the beaten track making it a true local dive. Most people in Phoenix don't even know it exists and everyone is missing out.
Bikini Lounge could easily be the best dive bar in Phoenix and arguably is especially since it is apparently the first Phoenix bar to ever open, way back in 1946. Bikini Lounge has all of the dive bar feels, pool table and now has a DJ in there almost every day of the week.
Bikini Lounge is on downtown Phoenix West end of Roosevelt Row and while it is a touch of a walk, you can stumble to some of the more central bars in the are if you wanted to do a little bar hop.
2. Coachhouse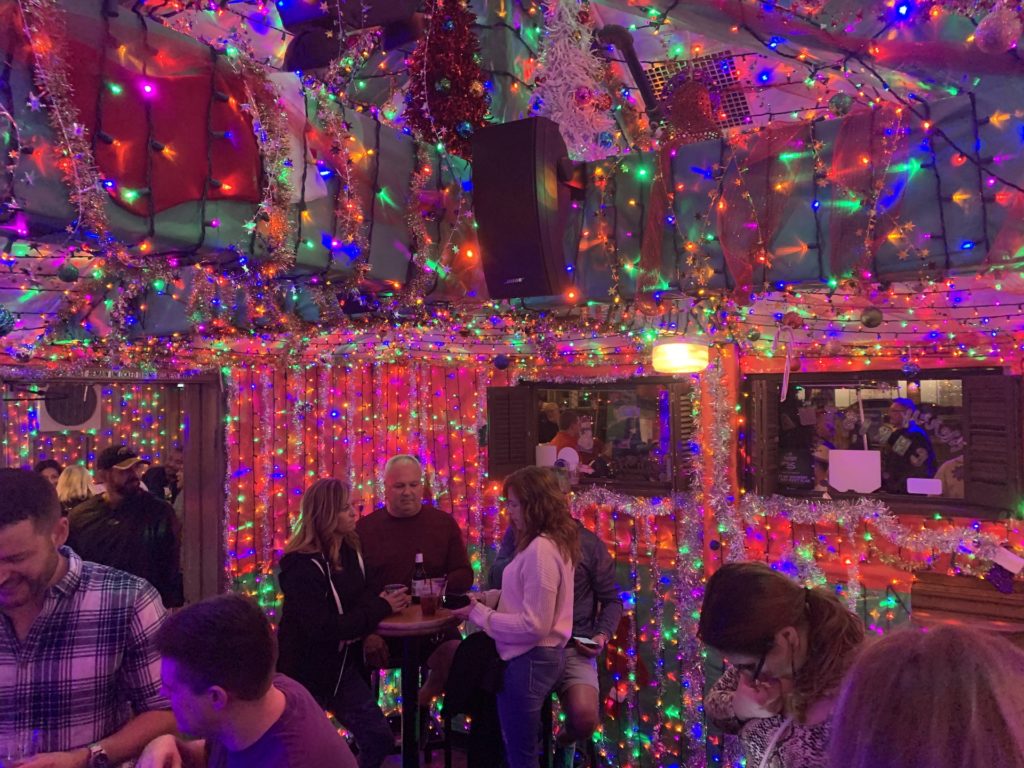 Coach House is probably the most famous dive bar in all of Phoenix and the oldest dive bar in Scottsdale. As with all famous things it obviously has gotten a little overrun and went from a local quiet dive bar to now the busiest place in Scottsdale over the holidays.
Coach House may have lost some of its quaint, local lustre but still is a place you must visit and was the first to the scene with their floor to ceiling gaudy Christmas decorations. It truly isn't the holidays until you have had a drink at Coach House.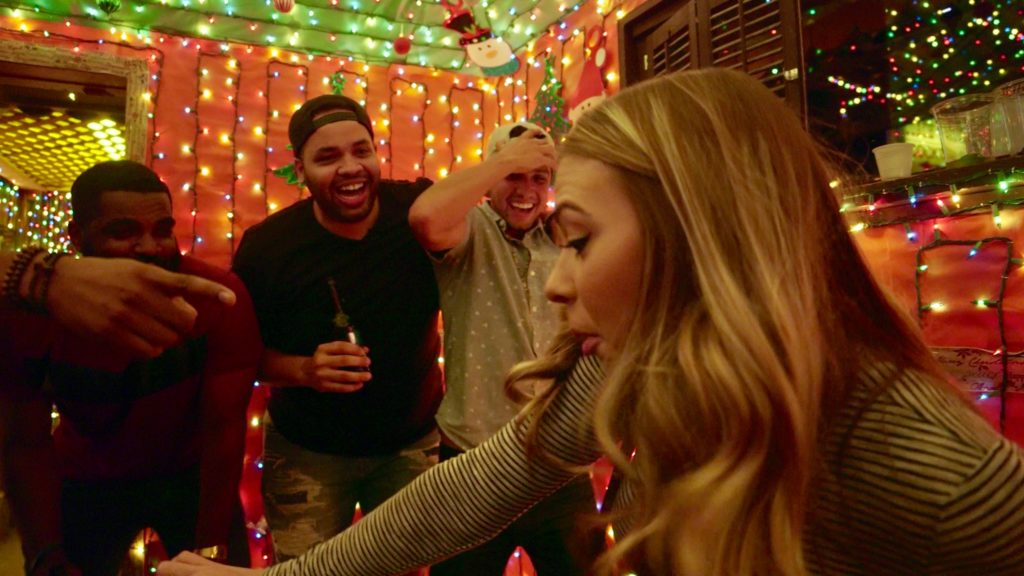 Coach House has gotten so popular it now creates a stage outside and more than doubles their capacity over the holidays. While now extremely popular and not a hole in the wall dive bar… it still is one of the best bars in Phoenix.
1. Valley Bar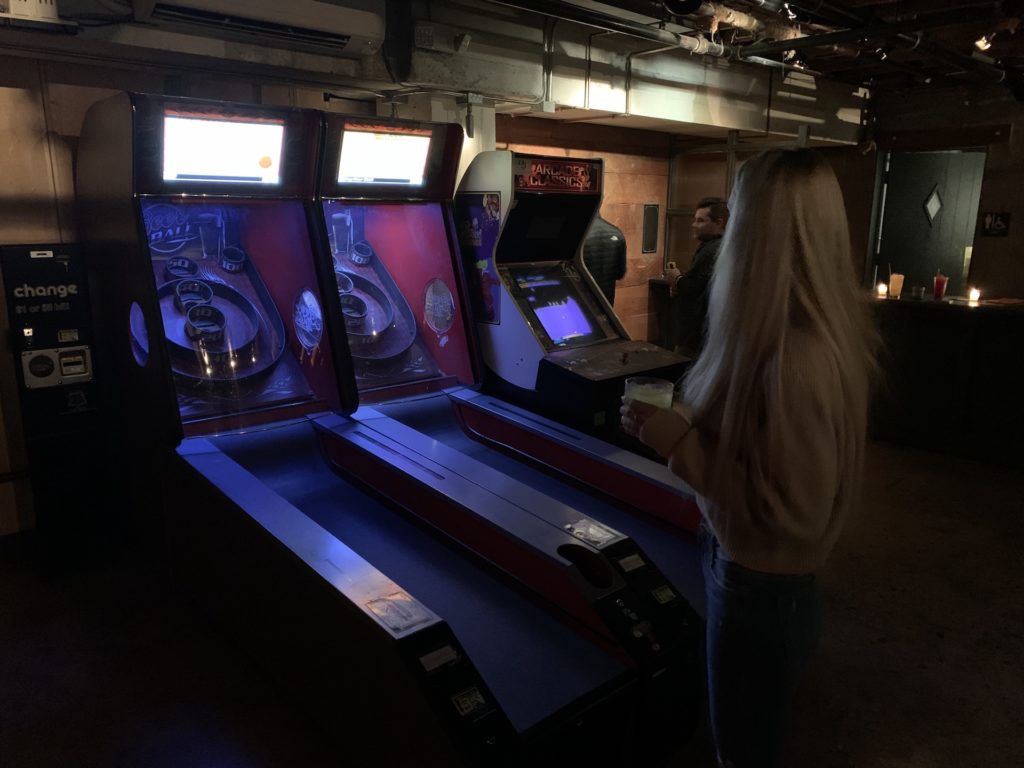 You can argue many bars into this #1 spot but Valley Bar takes the cake overall in my book because you have to walk down an alley to find the entrance, which then leads you downstairs under a building.
As with any restaurant or bar, the mood is so important and that walking past dumpsters in a sketch alley, then walking down the ugly steps beneath the building… truly just gets you ready for an experience.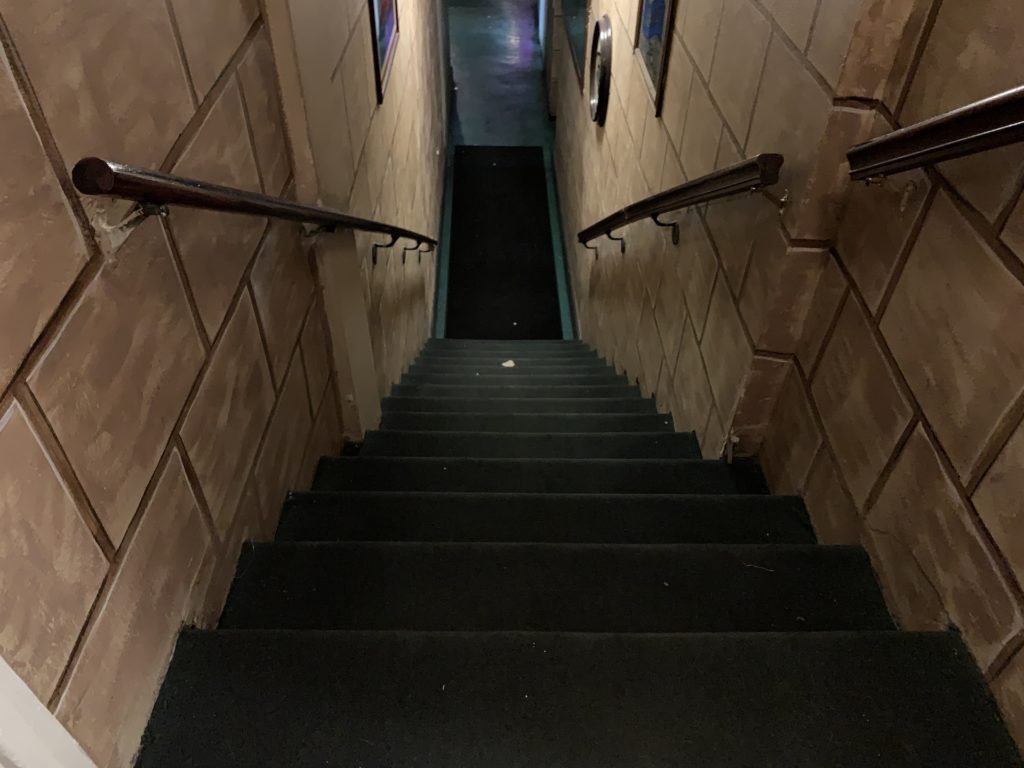 Much like others on this list you would never know it was there, and if you know, you know. Valley Bar opens up into multiple rooms with their eery cocktail lounge, games room and then an open room that hosts everything from game nights, to concerts to dance parties.
Valley Bar is a must stop in Phoenix and is one of the best bars in all of town. If looking for the best bars in town then see this list here of the 20 best bars in Phoenix. Valley Bar can be combined with a ton of downtown bars if you are hopping around but get there early because the lineup on weekends can be long!