Costa Rica is one of my favorite places in the world.
Few spots can rival Costa Rica as you can see and do so much all within one country. Considered the birthplace of ecotourism, Costa Rica is home to some of the most unique rare things to do in one country that I ever ever seen.

In this list I could add some of the best sport fishing, great snorkeling, sailing tours, museums, zip-lining, paddle-boarding, hanging bridges, or outdoor nightclubs… but this list is for stuff even harder to find than that!
My very favorite place to go in the world is Asia. However, if you don't have the time or the money to make it that far, then Costa Rica is the next best thing as it has so much to do and see! Not only is it a moderately short flight from LA Or Houston but it can also be extremely cheap! I have seen round trips in the $300s before. I honestly think if you plan it right you could have a cheaper trip to Costa Rica vs. Miami, San Diego, LA or SF as you can find 4 star hotels under $100 and food is cheaper than the USA as well.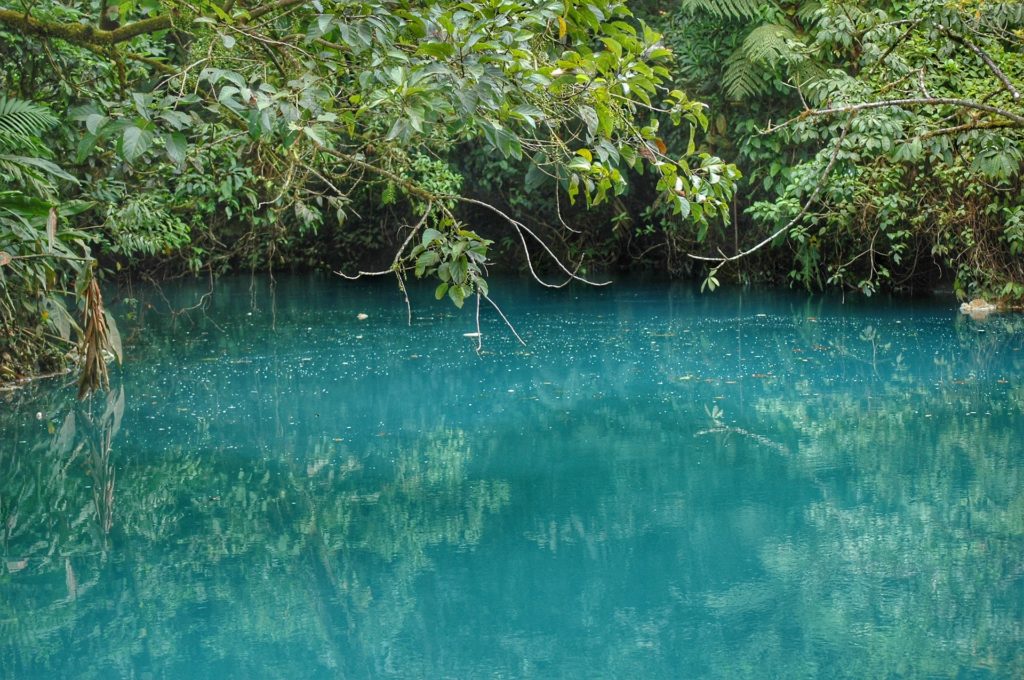 Whether you are going on a family trip, friends trip or romantic couples trip it is extremely safe and has potential to be the best trip you'll ever do!
We want to feature you!
If you have any pictures of this or other travels & adventures tag us on Instagram @InspireTravelEat or hashtag #inspiretraveleat and we will feature you!
You can also follow us on Pinterest @InspireTravelEat
1. Canyoning in La Fortuna
I have yet to see an option anything like this experience offered in La Fortuna.
It is a mixture of the most breathtaking and nerve-racking things I have ever done. You may still not know when canyoning is as I sure didn't and I am stringing you along… but it is rappelling down waterfalls and it is an absolute must do. I tell you it's fun but it is also one of the scariest things I have ever done but it's worth it.

2. Watch Sea Turtle Nesting
Who doesn't want to see tiny baby turtles… or really turtles in general? Rhetorical question, the answer is everybody and if not you then close this browser… just kidding I need you to read more and to stay on this site longer to improve my Google ranking, jk, but seriously.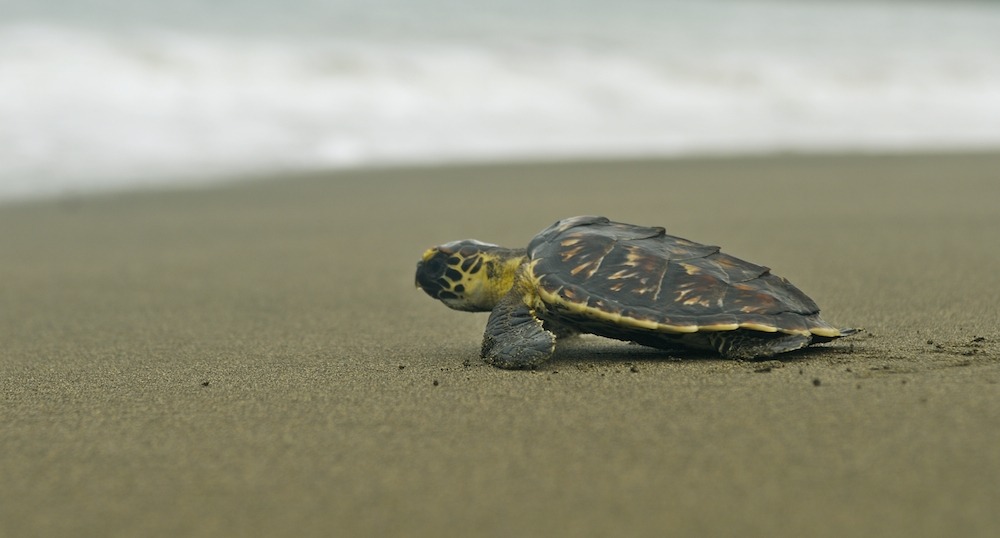 Costa Rica is home to four species of sea turtles, three of which are endangered. Hundreds of thousands of turtles come yearly to the same beaches to lay their eggs and it is clearly incredible. Each area has different timing for when the turtles arrive so definitely check it out and see if any of the regions coincide with your trip to see this incredible phenomenon.
There are many beaches to see the turtles throughout Costa Rica all throughout the year. Peak times and places include Tortuguero National Park (March-April & August-September), Ostional Wildlife Refuge (September-October), Osa Peninsula (March-December), Las Baulas National Marine Park (October to February), Santa Rosa National Park (September-October), Hermosa Beach (July-December) and Gandoca-Manzanillo Wildlife Refuge (March-July).
3. Hiking At Arenal Volcano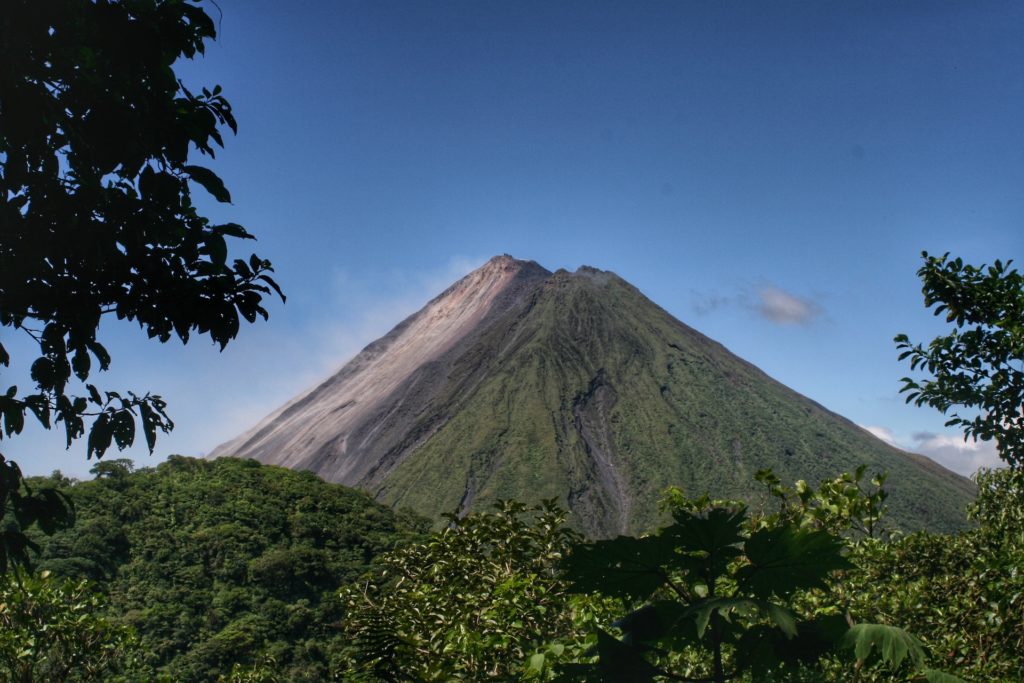 When will you ever be able to hike at an active volcano again? All while with the chance to see wild monkeys toucans and more?
Arenal is one of the most amazing volcanoes in the world. which also provides the area with a ton of amazing and unique opportunities. Up until 2010 you could often see an orange glow of the lava illuminating the night sky. Hiking opportunities are abound at Arenal Volcano National Park, Arena Observatory and the Arenal 1968 Trail offer your best places to explore the beautiful area as well as maybe run into local wildlife.
4. Hot Springs

La Fortuna has it all including natural hot springs throughout town.
What else is better after a day of hiking or adventuring than spending the night with a drink in the best hot springs I have ever seen. There are the two main hot springs ecotermalesfortuna.cr and tabacon.com with Tabacon being the nicer but more expensive of the two. If you ask around and make friends with a local you might be able to find some secret free ones… hint there's one in the river across from Tabacon.
5. Mercado Central in San Jose
Visiting local markets might be one of my favorite things to do when I travel.
I don't know if it's because it reminds me of Aladdin, the hustle and bustle, the languages, unique finds, the smells, the deals, the shopping, haggling or probably a mixture of it all.
I love having things no one else has, don't we all, and surely here you will be able to find some great unique souvenirs, art and cheap amazing authentic food.
6. La Fortuna Waterfall
This 230 foot waterfall is breathtaking and only 10 minutes outside of the La Fortuna town.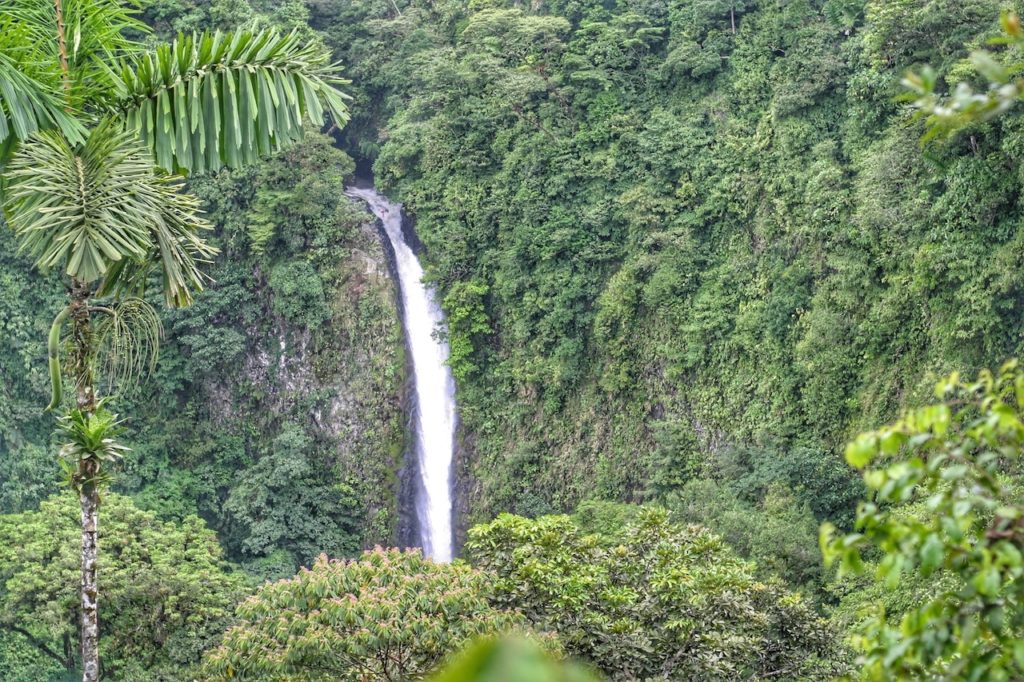 It's about a 15-minute hike down to the bottom where you can explore around the area and cool off in the water. There is a beautiful stream to lay around in and of course take a dip in the giant pool underneath the massive waterfall.
There is a cost of $15 but you can stay there for some time hanging out, swimming or having a little picnic.
7. Watch a soccer game in San Jose
Even if you aren't a sports fan watching a big game in Latin America is a must do. It's like watching a broadway play in New York or Cirque Du Soleil in Vegas as it is just an amazing spectacle and a cultural experience you have to try once in your life.

Before you go definitely check the schedules of La Liga FPD the Costa Rican professional league and the Estadio Nacional de Costa Rica to see if there are any upcoming matches, maybe you get lucky and there is a Costa Rican national team game.
8. Surfing in and around Tamarindo

I have surfed around the world and surfing here is arguably the best for someone learning to ride.
In my amateur opinion, this region has slightly larger waves but often are a little slower developing allowing you to get up and gain your balance easier. The waves here are top of the line with beaches all along the coast giving wave size options for all levels of surfers.
9. Tons Of Beaches To Visit & Sunsets at Playa Flamingo
Considered by many the crown jewel of beaches in Costa Rica, Playa Flamingo boasts everything you expect from a beach in a tropical paradise.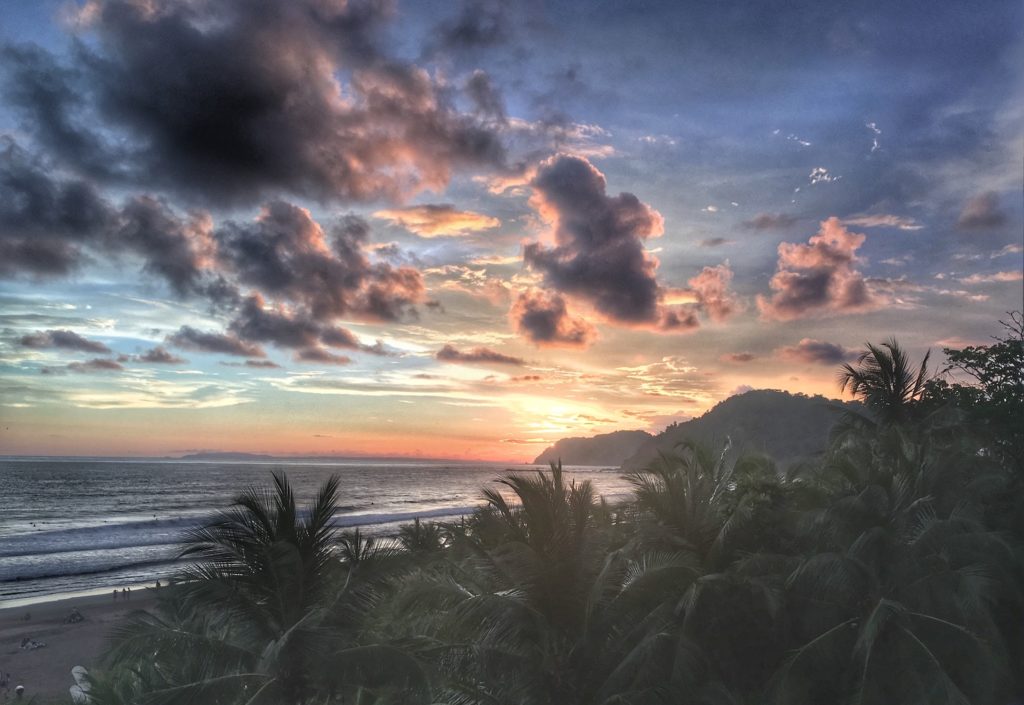 With soft white sand beaches and a quiet atmosphere it is an absolute must visit if you are in the area. It is also said the town gets its name from the stunning sunsets you will see while there. Watch from the beach or take a sunset cruise and enjoy the amazing view.
10. Find secret swimming holes, caves and hot springs.
Each area in Costa Rica is littered with local areas to checkout so be sure to do your research above and beyond this list. Whether it is the cave in Playa Ventanas, the swimming hole and rope swings near the bridge in La Fortuna or free natural hot spring across from Tabacon… there are those and more to find a unique trip to this beautiful country.
11. Manuel Antonio National Park
If I have one regret about visiting Costa Rica it is that I have not yet made it to Manuel Antonio and it is arguably one of the highest rated things to do in Costa Rica. I am sure if I had made it there this would be higher on the list as well. On a standard vacation people normally choose to go north to Tamarindo or South to Jaco and Manuel Antonio, you truly can't go wrong either way.

I have read and researched this area to death so if you have the chance to go you must go. If you had to choose over Tamarindo I might even say do it but both will give you a trip of a lifetime.
Did you like this list? Do you want to add something to it for version 2.0? Let me know in the comments :).