Placencia is arguably the best place to go in Belize. Placencia has amazing beaches, wildlife, culture and a gateway to tons of excursions making it obvious why it is a favorite of vacationers.
You can debate to go to Ambergris Caye or Caye Caulker, which are beautiful in their own right, however the mainland offers some cultural and historic opportunities you can't get on the mainland.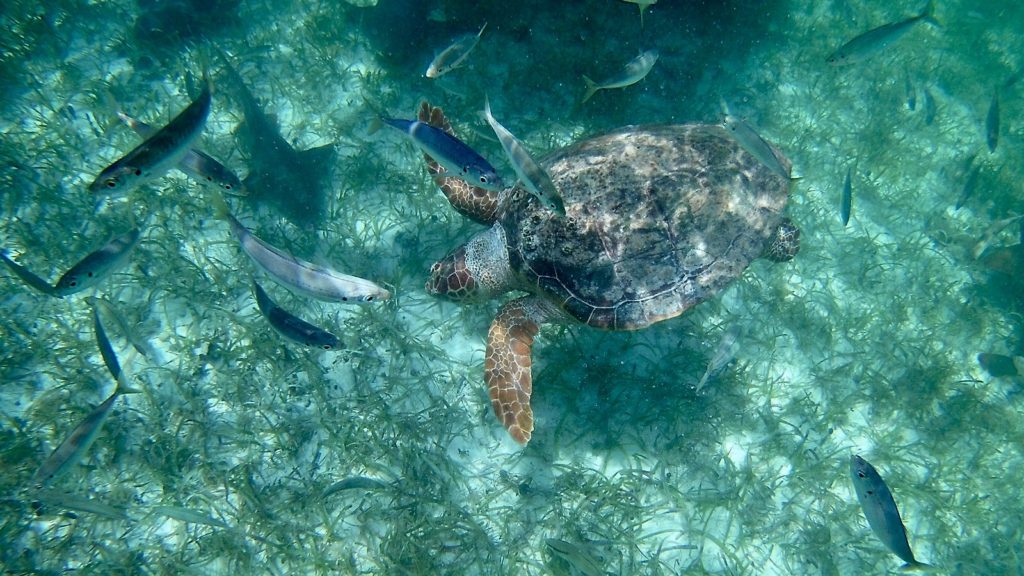 Going to Placencia gives you a taste of everything vs. being "stuck" on an island. Furthermore, it truly is debatable that San Ignacio is potentially the best place to go in Belize, especially if you want to do more than just lay on a beach.
I just always think that being on a nice beach is something I can have in the USA… if I am traveling to another country I want a true piece of the culture.
With large white sand beaches for miles and gorgeous water it is no wonder people often skip the Caye's and just plant themselves there. The town itself is a quaint little village with plenty of charm, restaurants, bars and opportunities for excursions.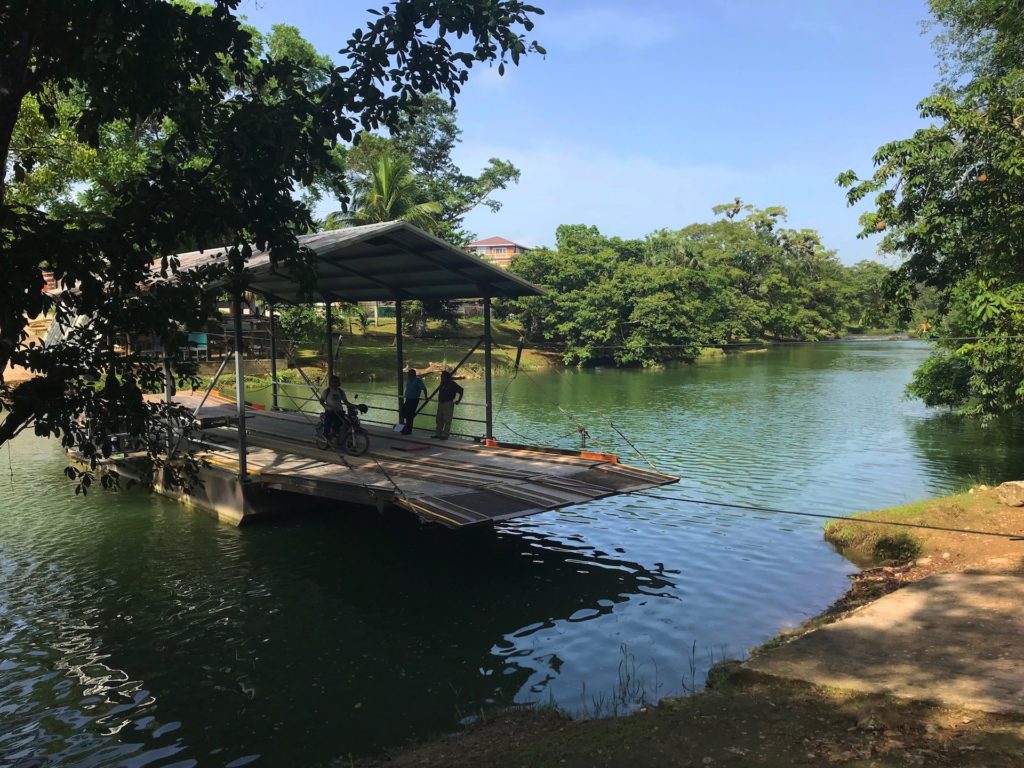 Looking back on it I also LOVE Belize as it was so empty compared to Mexico or Costa Rica. I haven't been to many places that seemed significantly more relaxed and less people and tourists than the Belize mainland.
Don't get me wrong, there were tourists but nothing like the amount in Mexico… better get to Belize before that happens!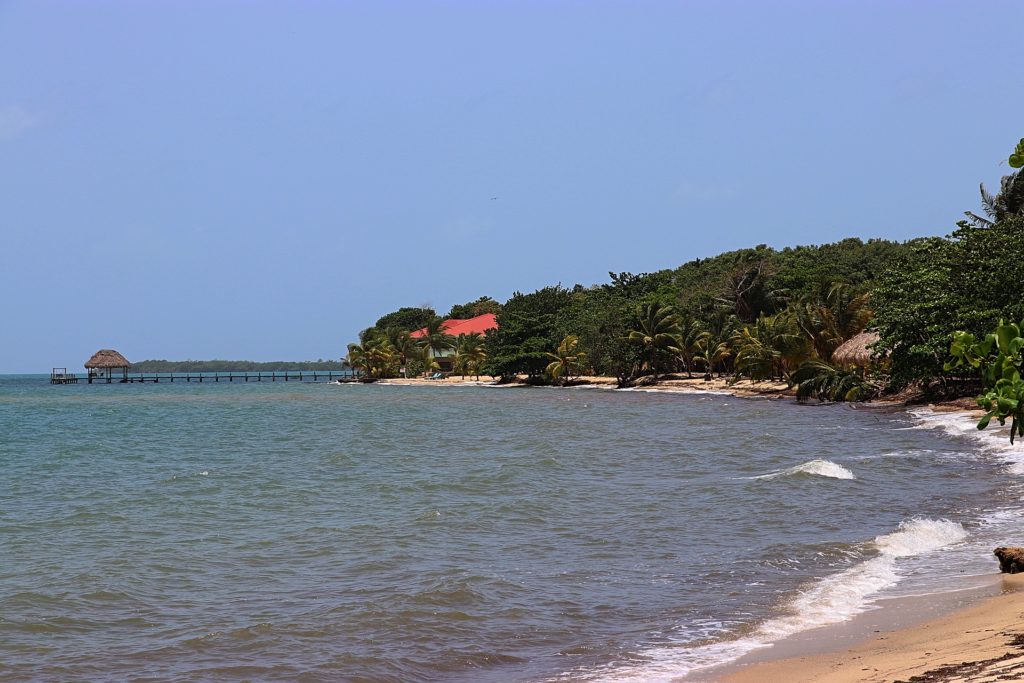 There is so much to see in and around Placencia along with being a gateway to ocean excursions thus you can see everything in the ocean that you could if you want to the Cayes. I am not saying don't go to the Cayes but you can do day-trips out there from the mainland and also see some other incredible things in the jungle!
I will let you know that Placencia is not a party hot-spot, it might be the most chill place I have ever visited. It's a very tiny town and there are some chill beach bars but if you are looking for a bigger party than Ambergris Caye might be your spot. Since I am selling you so hard on the mainland I might as well also show you a great list of unique must-do things on Belize's mainland.
1. Beach Coconuts, Rum & Repeat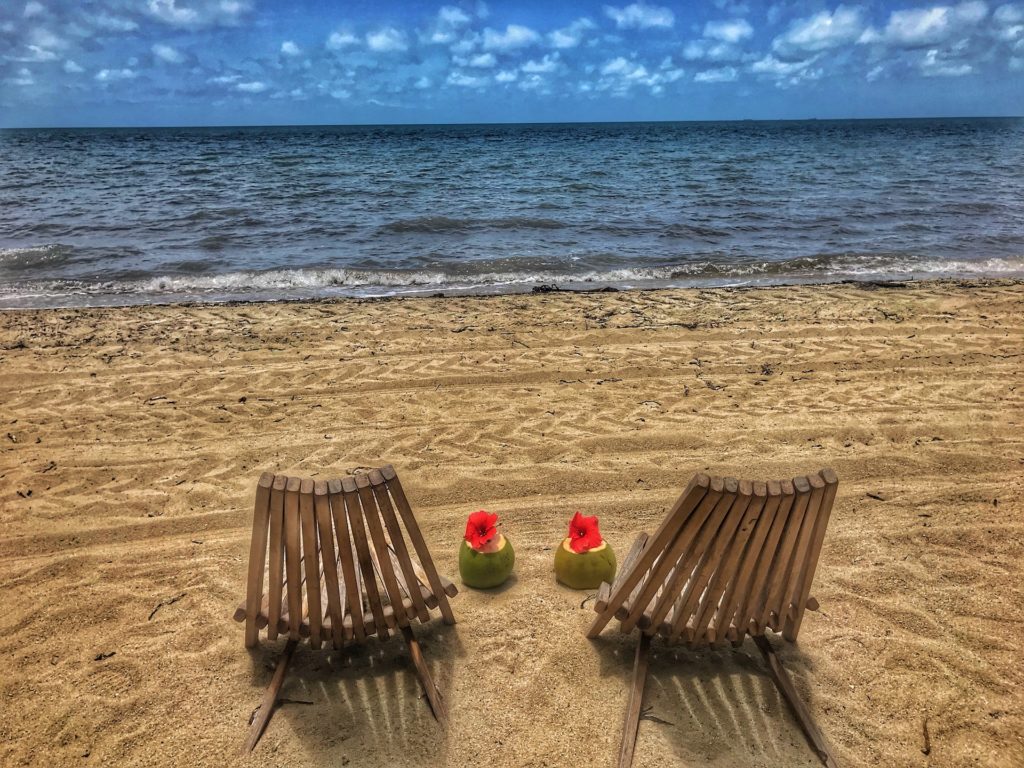 Placencia has arguably some of the best accessible beaches you will find in Belize. Nothing says vacation like laying on the beach then having coconuts freshly cut down and delivered to you.
At most resorts you can even ask them to add some rum to your coconut or better yet just do it yourself! Pro tip: local rum is cheap at the stores so be sure to always have your own stash ready.
2. Snorkel With Sharks, Manatees, Stingrays and Turtles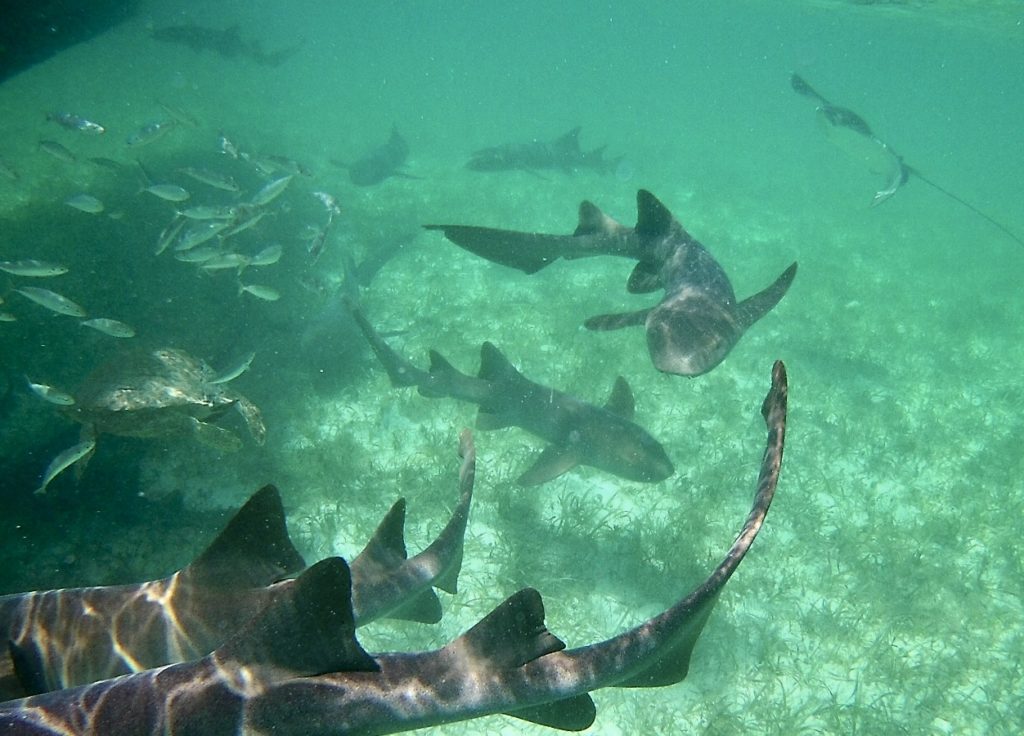 I have snorkeled in 15+ countries and never been surrounded by all of these majestic animals! Shark & Ray alley was one of my favorite water locations on earth! If you love to fish then be sure to get out there with some pretty affordable fishing trips.
I went snorkeling and it was definitely the most amazing snorkeling excursion I have ever done. I saw multiple different enormous stingrays, including one giant like I have never seen before and a spotted eagle ray! On top of that there were nurse sharks, huge sea turtles, tons of beautiful fish and giant starfish.
If snorkeling isn't your thing then just take a nice relaxing sailing trip out to the beautiful islands, some of which I still see to this date on my TV screen saver. The excursions themselves are normally under $100, however be sure to check what type of boat you will be on as 1 hour on a tin speedboat isn't the most comfortable.
3. Hangout at Barefoot Beach Bar and Tipsy Tuna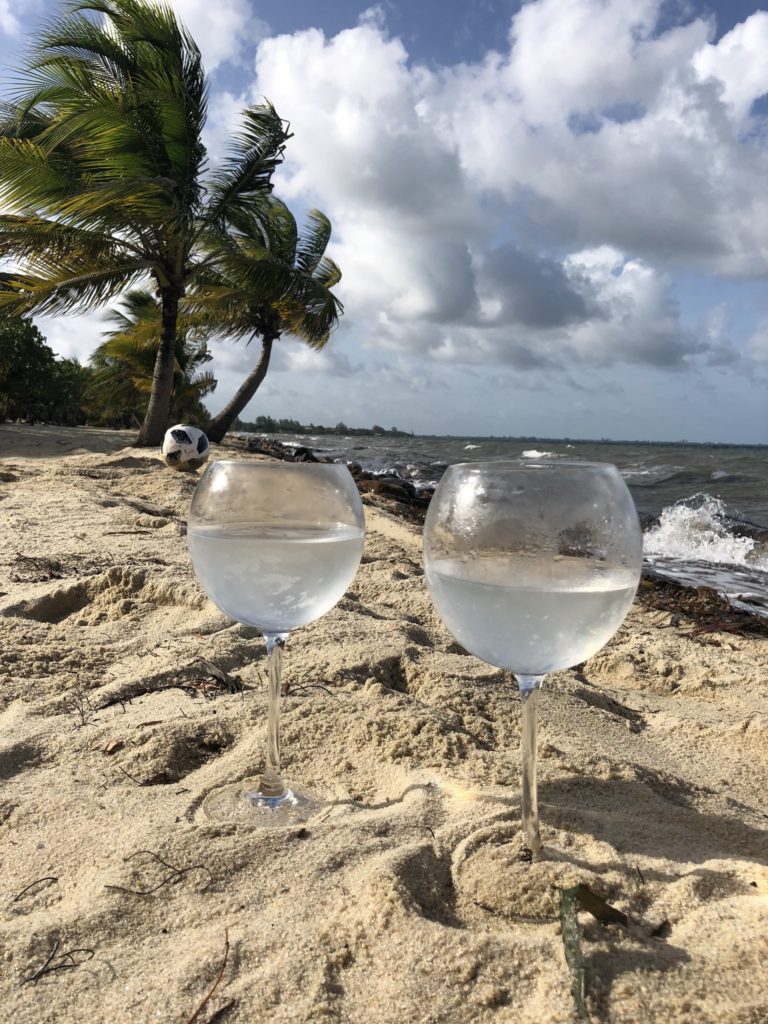 These are two of the best bars in Placencia. You will feel like you are in quintessential beach bars from a movie, which is always a goal right! With good food and endless drinks you can enjoy the perfect lazy bar atmosphere leaving all of your worries back home.
While nightlife doesn't go very hard here it is definitely a perfect chill atmosphere to relax, soak up some sun or drink until the places closes. They also have a great menu for beach bar food so sit back, relax and grab something with rum in it to enjoy your vacation. For a perfect 7-10 day Belize itinerary check out this article.
4. Take a day trip to Silk Caye, Ranguana Caye or Laughingbird Caye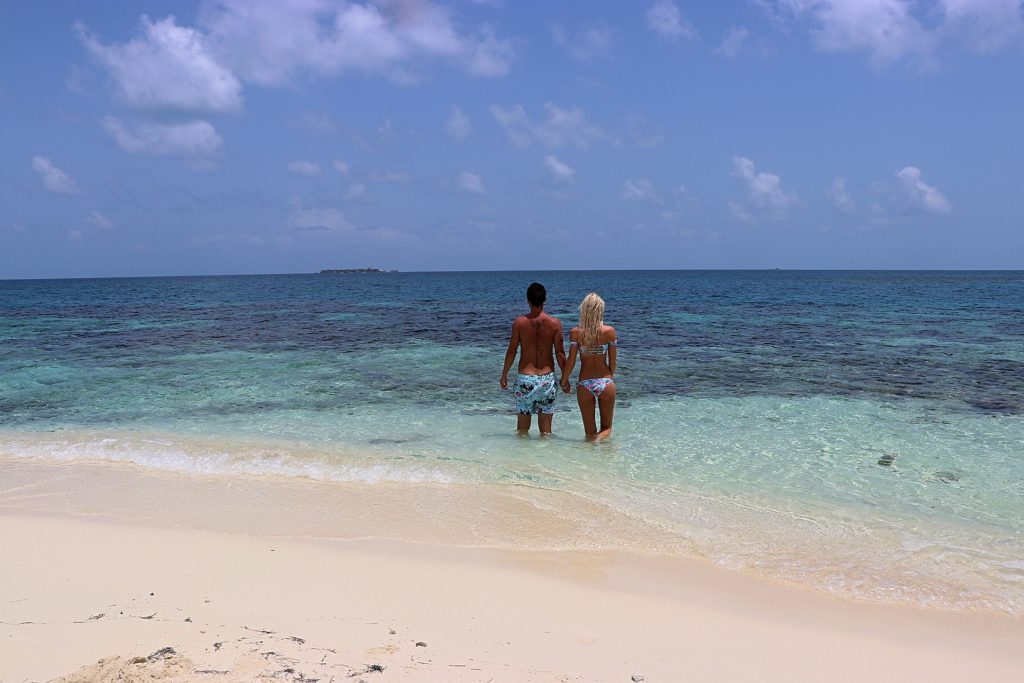 Each are amazing options to whisk away to a picture perfect island in the middle of nowhere. Whether you want to snorkel, play beach volleyball in Ranguana, kayak in Laughingbird Caye or just relax on a dream beach with some drinks they are all great excursions to checkout while visiting Placencia.
Silk Caye was pretty busy when we went but it was still a great time. Tip: Make sure you check what kind of boat you are taking as a sailboat is a lot more relaxing than a speed boat.
5. Eat & Drink!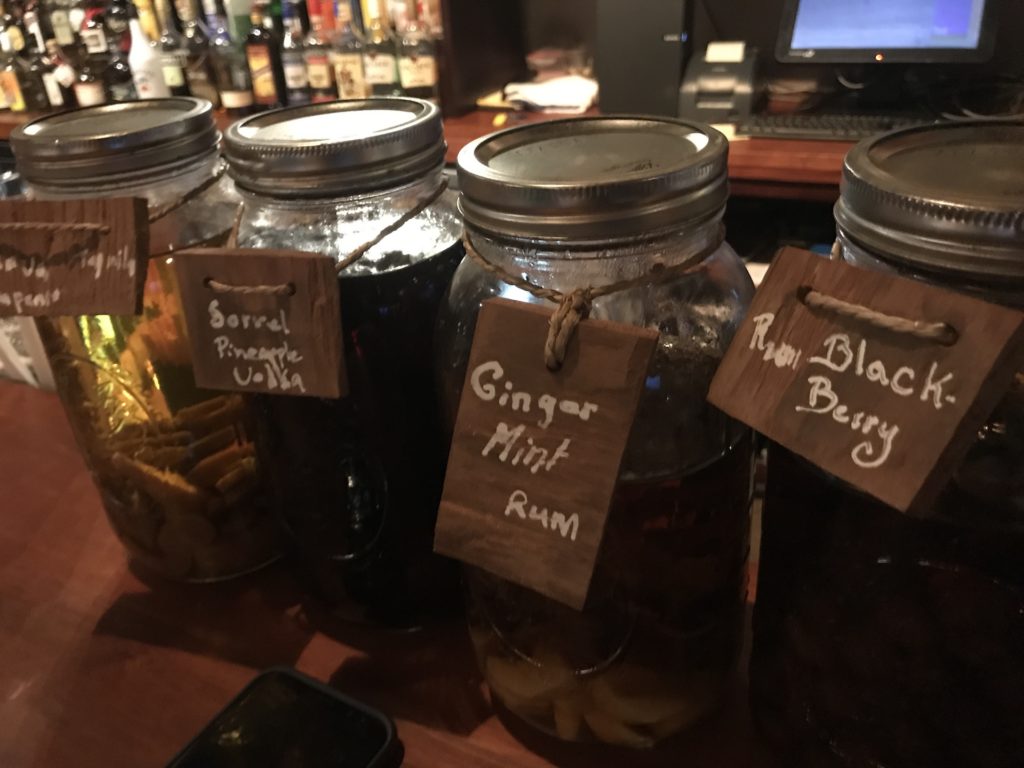 Belize is a foodie and drinkie paradise with tons of options that are unique to the area. Summer is lobster season, and the Belizeans have their versions of jerk chicken as well as curry that are to die for.
I loved the food so much I Brought back the Jamaican inspired brown stewed chicken recipe!
When in Rome you also need to drink rum and plenty of it as well as their local beer Belikan. I am not a huge rum drinker but the price is right along with the taste and all different methods they offer the drink.
Some of the better places to eat include Rumfish y vino, Maya Beach Hotel & Bistro, Tranquility and Wendy's Creole Restaurant & Bar.
6. Trip down Monkey River & Hope to See A Jaguar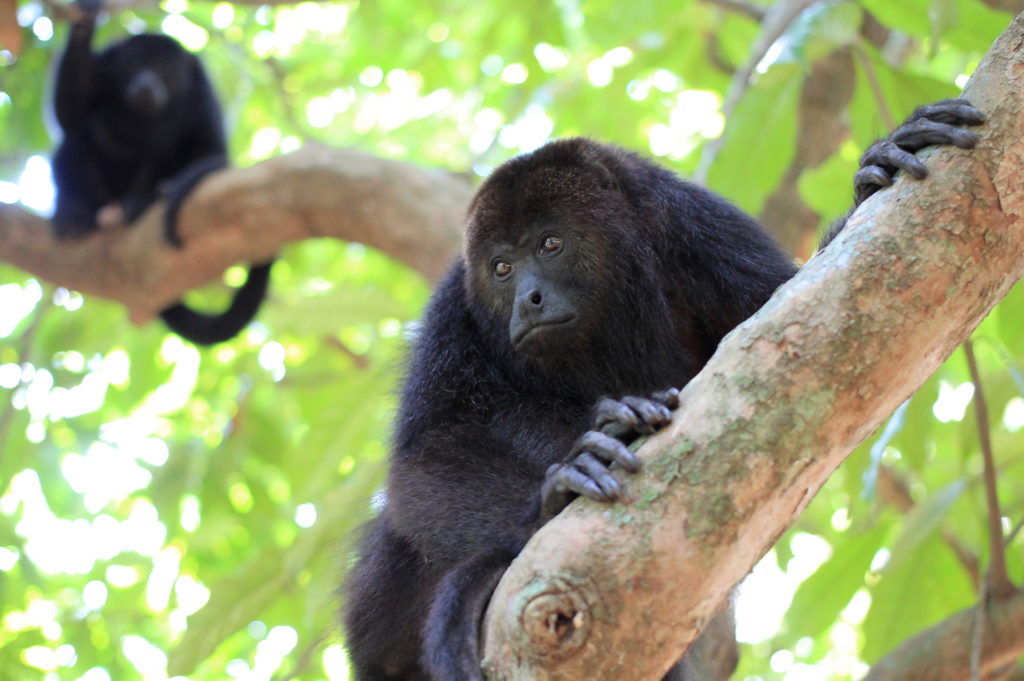 Another great excursion is to experience a tropical rainforest witnessing more of the wildlife and culture of Belize. Take a half or whole day to see nature trails, crocodiles, iguanas, manatees, birdwatch as well as get up close with the infamous howler monkeys.
If you're lucky you may see a jaguar, tarantula or a tapir. On your trip you can also learn about herbal medicines, the ecosystem and try some of the local food when you stop in town. Prices range around 70 BZ$.
7. Cockscomb Basin Wildlife Sanctuary

Cocksbomb Basin is the world's only jaguar preserve. It also has the best jungle hiking trails in the country. Cockscomb is a nature lovers haven set into the jungle with a plethora of wildlife housing pumas, vultures ocelots, tapirs, armadillos, otters along with countless birds.
There is amazing nature to see and waterfalls to checkout as you find your way in this incredible preserve. Entrance fee is 10 BZD$.
8. Maya Beach Hotel Bistro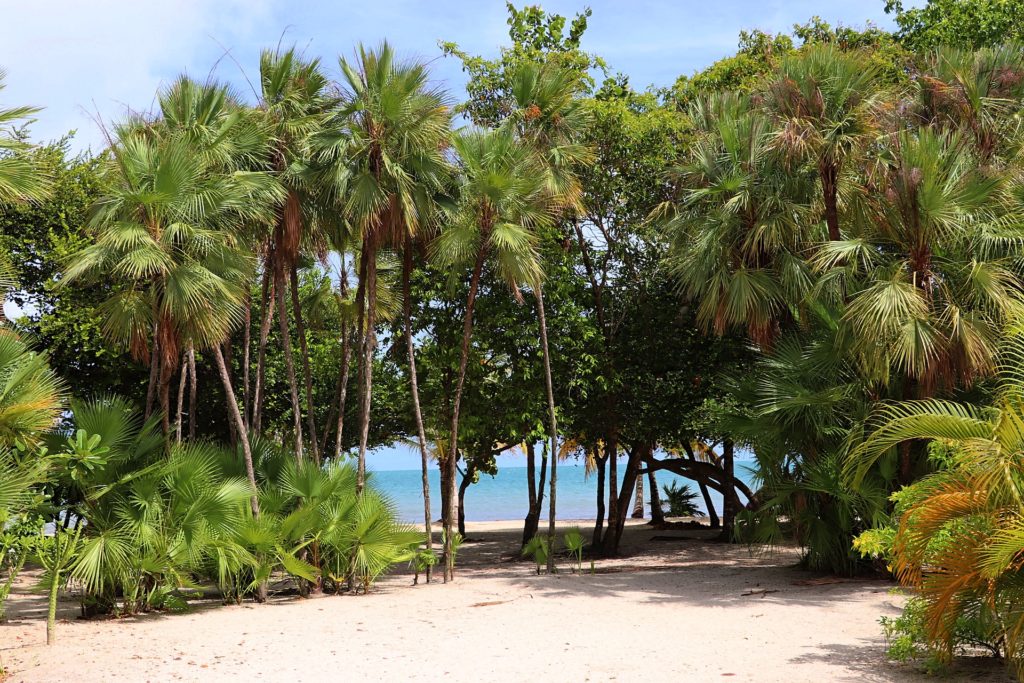 Maya is the main pool bar hangout in Belize, which is worth a trip if you want a bit of a resort pool day. Some of the better hotels have great pools as well but if you don't have one where you are then swinging by this little pool is a good look. With some fun people, great ambiance and amazing food and drink you are sure to have a good time.
9. Stay In One Of the Best Hotels I Have Ever Come Across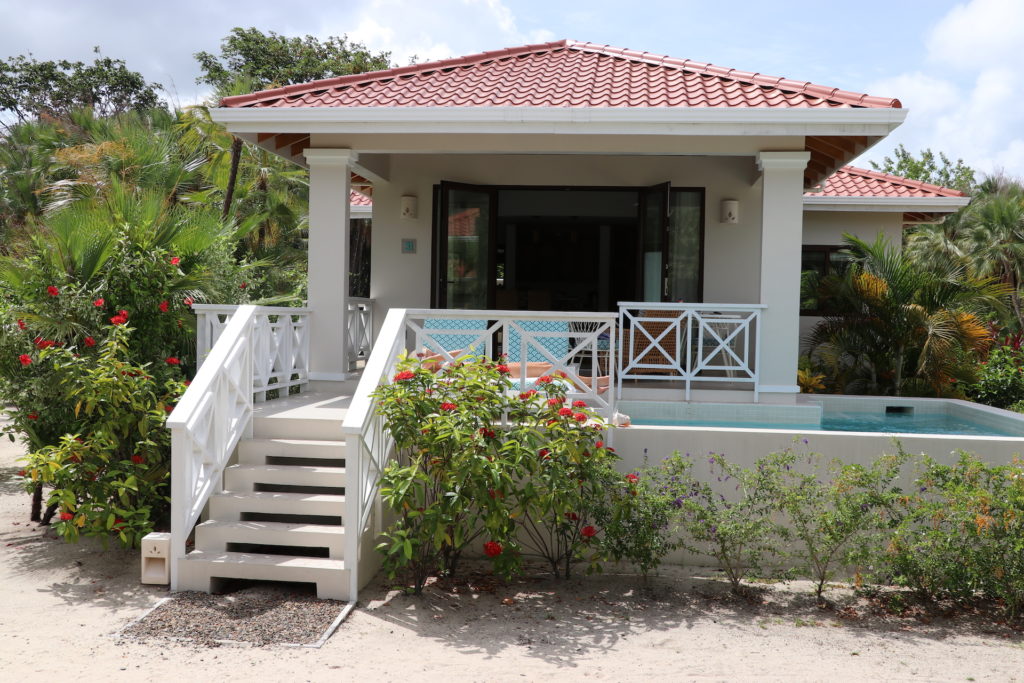 Naia Resort and Spa is probably the best value of any hotels compared to competitors I have ever seen. It wasn't cheap but it was worth spending for your own bungalow hut with private pool and outdoor shower. The grounds were amazing and the staff was perfect getting coconuts or setting up hammocks whenever you'd like.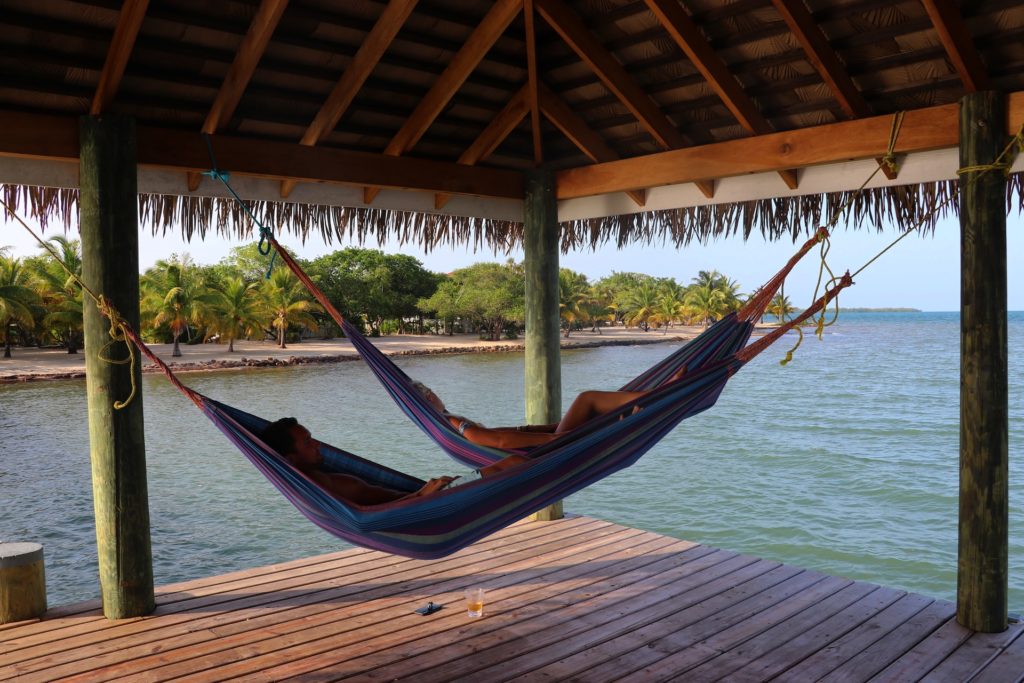 If you are spending $150-200 USD on a hotel it is hands down worth spending a touch more to stay here to make your vacation one of the most memorable you've had. If I was the hotel I would increase rates 50-100% compared to other hotels in the area and their cost to benefit ratio… if you're reading this please don't do that Naia. Point being go there now before they raise prices!
10. Sailing Or Fishing Trip
Not only is visiting islands amazing but if you are into deep sea fishing or sailing than Belize is paradise on earth. With the surrounding barrier reef and multiple islands the area has some of the prettiest water, fish and scenery in the world.
11. Mayan King Waterfalls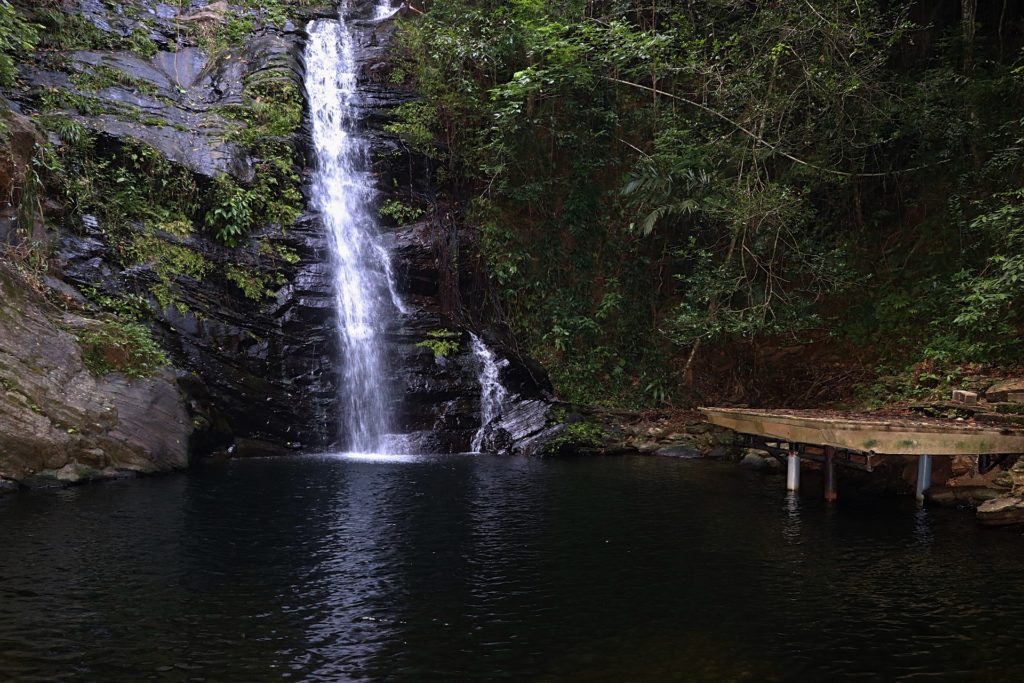 This is a great short little hike worth visiting to see a couple waterfalls and take a plunge in some swimming holes. You can even climb up and do a little cliff jumping… or if you're @morgankeith you can just fall down the rocks.
12. Main Street Placencia
Main street Placencia definitely isn't mind-blowing but is fun to meander around and see the shops and sites. This is also a better place to book excursions vs. your hotel as they are cheaper there since you're buying direct. I would recommend heading down so you can price shop your excursions and see what else is going on during your stay.
Best Way To Get to Placencia From Belize City
I love to rent a car everywhere I go when it makes sense cost and time-wise. It is normally the most cost efficient, you can stop at neat places along the way, admire the views, go at your own pace and be flexible on your own time.
Rent a car – Best and most cost efficient
Per above, for the budget conscious who also want to see it all, renting a car is a great way to visit Belize. They have a ton of reputable car rental dealerships and the rental companies are a 10-second walk out the airport door.
Rental rates average around $45-50 a day for a compact car. Most credit cards will cover some of your insurance but double check. You can buy liability coverage for $10 a day as well if you want to do that to cover other drivers. For our 7 day trip it cost $300 for the rental, $120 for gas for a total of $420.
Roads were completely fine aside from a small little stretch of road-work potholes. The locals drive a little more crazy than USA/Canada but nothing terrible and there isn't much traffic at all. I would much rather drive highways there than in a major American city.
I also love to rent a car as we stopped at the Belize Zoo on the way; we went to the store often; we did a couple of our own excursions to waterfalls and tubing; and we drove into town often saving $50 in round-trip taxis. These all would have been added costs and time waiting had we gone with a shuttle and taxis.
DO NOT FORGET THIS: Watch out for the giant speed bumps when you get into towns!
Shuttles
Normally around $80-100 per person from the Belize airport to Placencia or San Ignacio one-way. A good option if you are staying in Placencia or San Ignacio town and not leaving. However, if you are staying outside of it, it is about $1 a minute for a taxi, meaning a taxi could be $20+ each way from your resort.
From Placencia to San Ignacio it is around $100 per person as well so if you went the shuttles and taxi route it could be $800+ to visit Placencia and San Ignacio. Furthermore, if you don't have a car you don't have the luxury of coming and going on your own time and speed.
Flying
If money isn't an issue, you can fly almost everywhere in Belize for $80-150 one way. If you go this route then definitely fly out to the Islands for a couple of days or to San Ignacio for some adventures.
Tropic Air https://www.tropicair.com flies to San Ignacio and all around Belize. Maya Island Air http://www.mayaislandair.com flies all around the coast and islands but at time of writing it does not fly to San Ignacio.
Bus
If you are backpackers or wanting to go extremely cheap, then the bus is always an option as well. I wouldn't recommend it for the families or romantic getaways though.
Where to Stay In Placencia
After a lot of research staying in or near Placencia town is your best bet. I looked at staying on some of the private islands off the mainland but came to the same conclusion over and over.
Aside from the really nice extremely expensive ones ($1k+ a night) most of the island resorts were more rustic, the beaches not as nice as you'd hope and you're a little stuck on the island with the same food options for the most part. Yes, you can water taxi and there is different food options, but in general it just didn't look like the best option.
Some of the better 3-5 star hotels I saw were: Naia Resort & Spa of course, Turtle Island, Maya Hotel & Bistro, Belize Ocean Club, Belizean Dreams and Hopkins Bay Resort Belize.
Placencia Tips
Rent a car. There is so much to see that your shuttle won't stop at or you miss from a flight.
Watch out for the giant speed bumps.
I always use Berkshire Hathaway for my travel insurance. Amazing coverage and is only $3-5 a day for some peace of mind.
Please leave a comment below and share your thoughts!
Just a heads up, as an Amazon Associate I earn from qualifying purchases. However, I love every product I share with you and fully stand by it!