New Zealand is one of the more perfect countries in the world if you are looking for natural beauty and adventure tourism.

Aside from maybe missing some history/culture compared to some older countries it truly has everything else you could want in a vacation. New Zealand has volcanoes, waterfalls, wineries, beaches, Hobbits, hot springs, geothermal parks, all water activities, all adventure tours, hiking and more!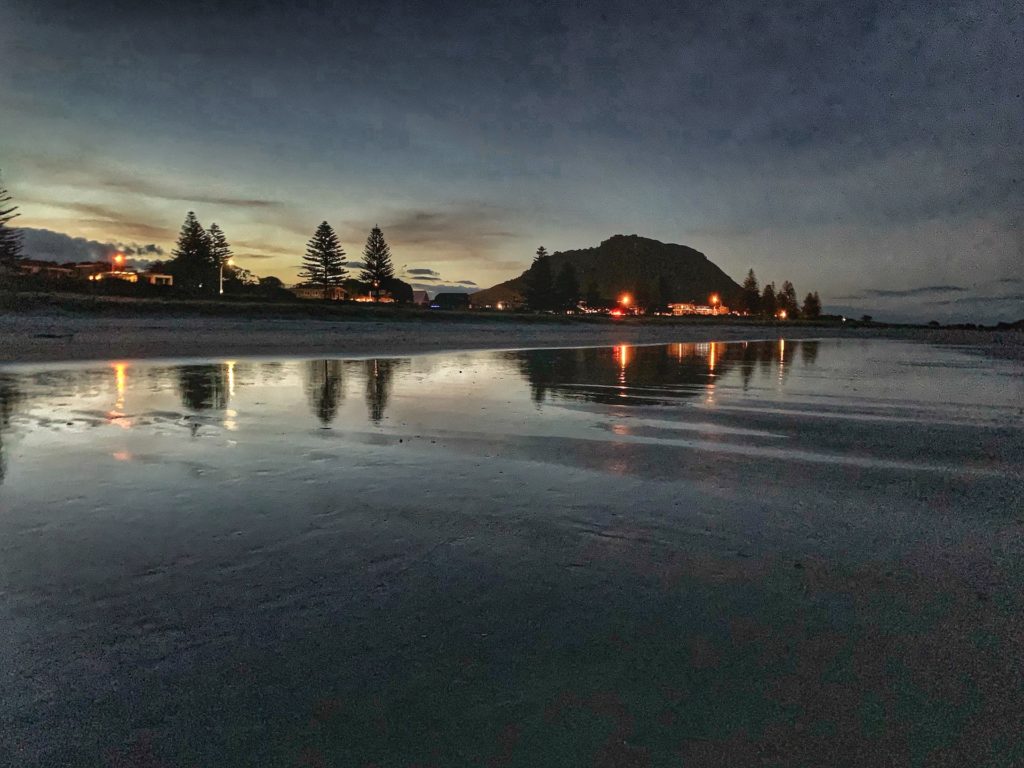 With that said, here are a few must do things in New Zealand to make sure you have the most amazing and unique trip ever. See here for Ideas on things to do with 48 hours in Auckland.
Bathe In Pools At The Top Of A Waterfall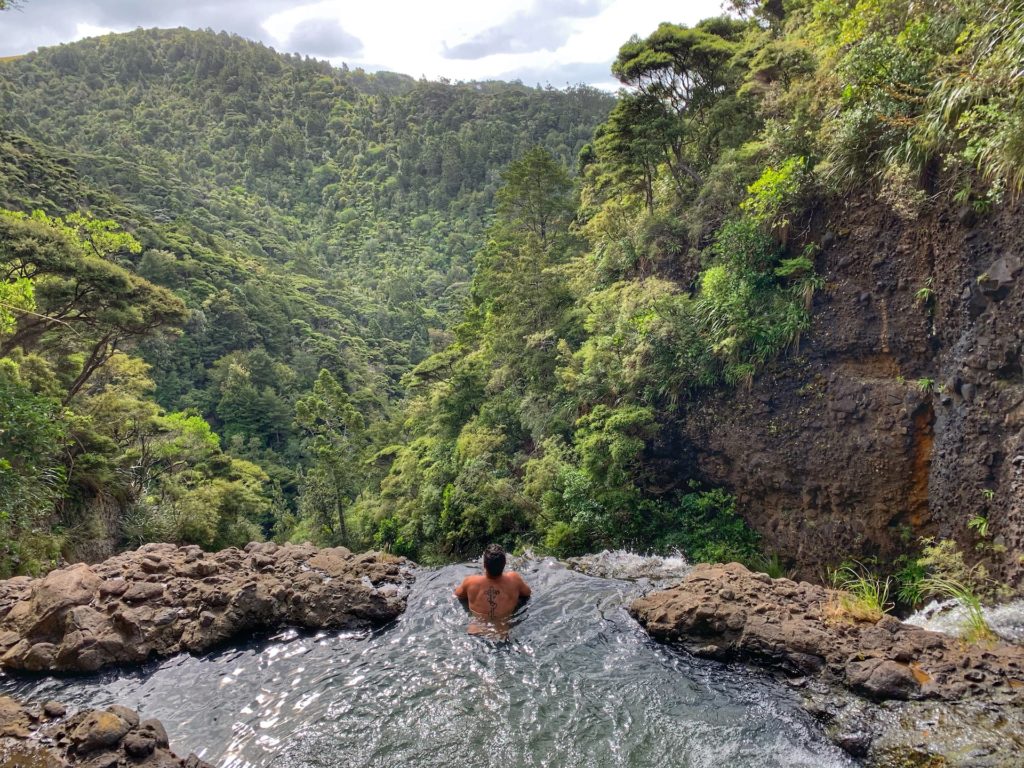 This is one of the prettiest picture ops in not just New Zealand but the entire world. It is hard to find a waterfall that you can hike up let alone bathe in a pools at the top with stunning views of the rainforest.
Located in the Waitekere Ranges, Kitekite Falls is a beautiful easy hike with a stunning waterfall and also if you hike to the top you are rewarded with one of the most unique views. The Hike is flat and only about a 3.5km (2.2mi) round trip to the bottom of the falls and then 20 minute hike to the top from there.
Visit An Island Full Of Wineries

Paradise could probably be described as a tropical island with picturesque water, beaches and 25+ wineries.
Waiheke Island is that paradise and only a 40 minute ferry ride from Auckland. This gorgeous island is complete with walking trails, quintessential water and beach activities, the bluest of water and all this setting to do some of the best winery hopping on earth.
Hike Mt. Manganui For A Top View In New Zealand

If you are looking for a perfect length hike to get a solid workout that also has 360 views then this is one of the best in the country. Mt. Manganui is a beautiful mountain right along the peninsula in Tauranga and if you are in the area it is a must do.
The views you will get from this gorgeous place overlooking the ocean, the beach and the entire city are unparalleled. It definitely isn't an easy hike which makes it well worth the payoff when you get to the top.

If you don't want to go up then there is also the option to walk around the mountain along a gorgeous walking path next to the water. If you are lucky you might even witness the sea lions or dolphins! This walk goes around the entire peninsula so you can do a full circle and basically end where started as well as you get to the see the bay.
Hike To Two Cascading Waterfalls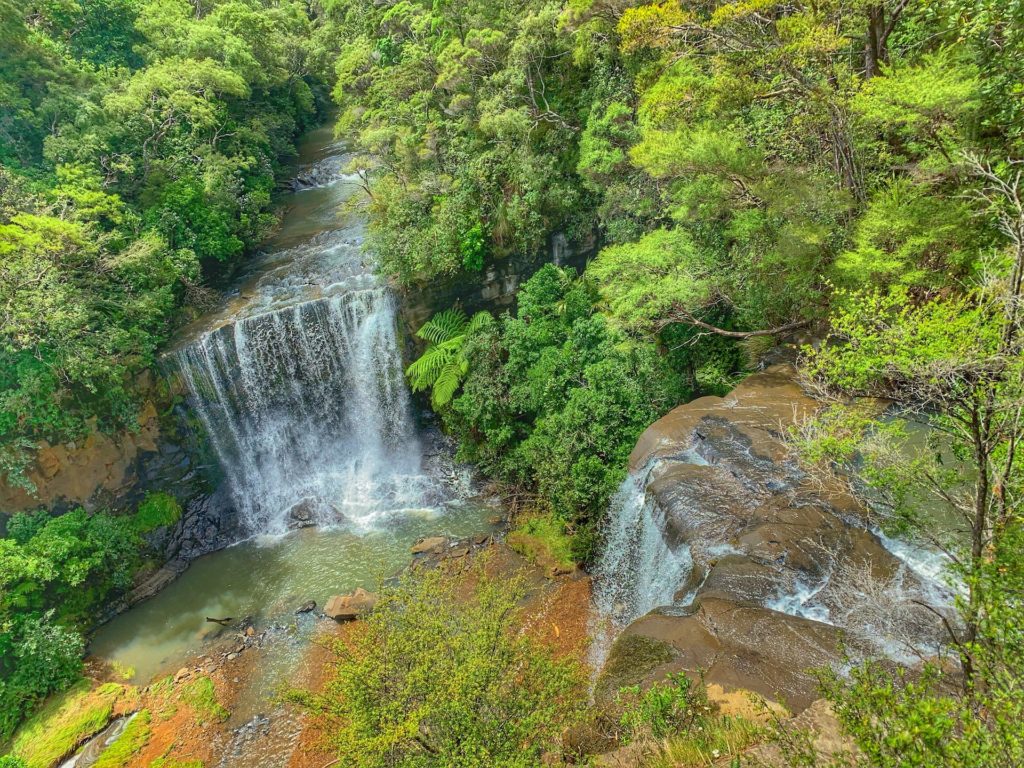 These two waterfalls are something you see out of a movie and again one of the prettiest things I have ever seen with barely anyone in site!
You can actually get the Mokoroa falls in just 15 minutes from the Goldie's Bush trailhead or you can take the longer 6km (3.7mi) hiking track to see even more of the stunning area. These falls are definitely worth a visit and the hike is amazing if you have the time.
Visit A Volcanic Geothermal Park

New Zealand has geothermal activity that can't be found most anywhere else in the world. Rotorua is truly a geothermal wonderland with geysers, hot springs, bubbling mud pools and volcanic crater lakes making it one of the most unique places you will ever see.
Rotorua offers plenty of parks you can take in the stunning landscape with the best park being Wai-O-Tapu Thermal Wonderland offering tons of pools, colors and a geyser for incredible viewing.
Eat & Drink

I love food and drinks, of which New Zealand has plenty of. This is super basic but my favorite foods are their kebabs as well as meat pies. New Zealand has a huge asian and middle eastern influence as well. This influence makes a perfect place to dine at multiple different spots to get your fill of authentic cuisine that you may not get back home.
If looking for drinks then they have all of the basics and my other favorites include their spiked ciders, CBD infused drinks, incredible local wines, with Kim Crawford being my favorite wine on earth, and of course a ton of NZ breweries like the best Speights beer.
Chill In A Quintessential Surf Town

If you have always wanted to be a beach bum, try to surf or just drink beer on the beach then New Zealand has you covered. Raglan is a gem of a surf town with a perfect little strip of pubs, liquor stores, surf shops and restaurants.
If you have always wanted to try surfing now is your chance with multiple places to rent in town or at the beach. Go for a drive in the hills to see some incredible views or just grab some drinks and head to the beach (hide them of course but many people are drinking at the beach).
Find A Secret Natural Free Hot Springs

Do you want to skip paying $50-100, skip giant crowds at a paid hot spring and be surrounded by nature? Head to Kerosene Creek and you will venture into a nice little oasis of natural public hot springs.
Unfortunately when I went it was the weekend of New Years but I am told normally you can have these all to yourself pending time of year. Other great secret options in Rotorua are Wairua Stream, Wai-O-Tapu Bridge secret spot, Kuirau Park, and the waterfall spout bath wai-o-tapu.
Take A Stroll & Grab A Drink Marina Side In Auckland

Making my own walking tours is my favorite thing to do and walking around downtown Auckland then to the Marina is one of the best.
You get to feel the hustle and bustle of the city and the marina opens up to incredible yachts with rooftops and patios. The harbor gives you great views and atmosphere to enjoy a bite to eat and a drink.
Surf Down Sand Dunes, Go Swimming & See Another Waterfall

Looking for a paradise for the kids in your family? Lake Wainamu in the Waitakere Ranges is an outdoor adventureland for your kids. Wainamu has an incredible sand dune guiding you to a beautiful lake that also leads you to a waterfall!
You could spend all day here hanging out at the beach, which makes even more reason to spend multiple days checking out the Waitakere Ranges area. You can also surf or sled down the sand dunes!
Visit The Hobbits… although I don't 100% endorse it…


I am a huge Lord Of The Rings fan so take this with a grain of salt. If you have a lot of time and would like something to do… go check out Hobbiton. If you are on a time crunch and deciding to do this or go to Waitakere Ranges, Rotorua, spend a day in Tauranga or something epic then skip Hobbiton.
I enjoyed it but it is literally an expensive hurry up and wait lineup filled with thousands of people. You are in a group of 40 people of which a new group goes to the site every 5 minutes. It is extremely rushed and if I knew how it was I might not have done it.
I liked checking it out but if you have little time in the area using 6+ hours of a day is not worth it, unless you are like a full on super duper fan. I hate to be negative but we need to take a stand against these places maximizing profits and minimizing customers experiences.
Marvel At A 180 Foot Waterfall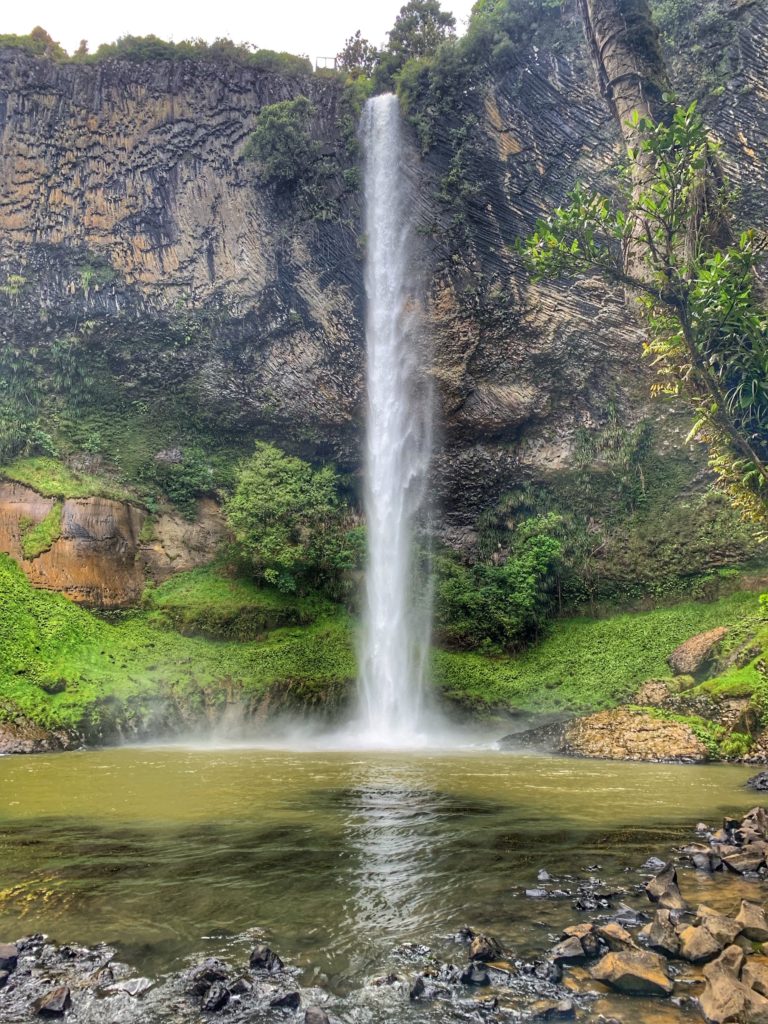 TLC would hate New Zealand. NZ truly is a waterfall paradise and Bridal Veil/Waireinga Falls near Raglan is one of the best in the country. It is a nice easy stop from Raglan so take the quick detour to check out out!
Places I wish I visited if I had time
Bay Of Islands
You could spend your entire trip in this region.
Whangarei Falls & Mermaid Pools
I wish I had 2-3 more days in Auckland so I could have made it up here for these incredible places.
Coromandel Peninsula
I have heard great things and looks perfect for a romantic trip or for anyone as it is beautiful.
Taupo
I had to make the choice of Rotorua or Taupo and hands down Rotorua is the move. However, if you have time there is a lot to see in Taupo as well.

ITE New Zealand Tips
Restaurant Sticker Shock
If you are coming from a place where there is tax and tipping included on top of the price of food or drinks then don't get sticker shock when you go to restaurants.
For instance you may see a $20 burger; if coming from British Columbia note that there is an 8% currency conversion in your favor, 14% tax and 20% tip, which is 40%ish of that $20, taking your burger down to a menu price of $12 in Canada.
If from the USA the same thing but 30% currency exchange in your favor, 8-10% tax and 20% tip making your burger pretty much half price. It is easy to think things are very expensive but not if you break it down and take out the tax/tip/currency exchange.
Adventure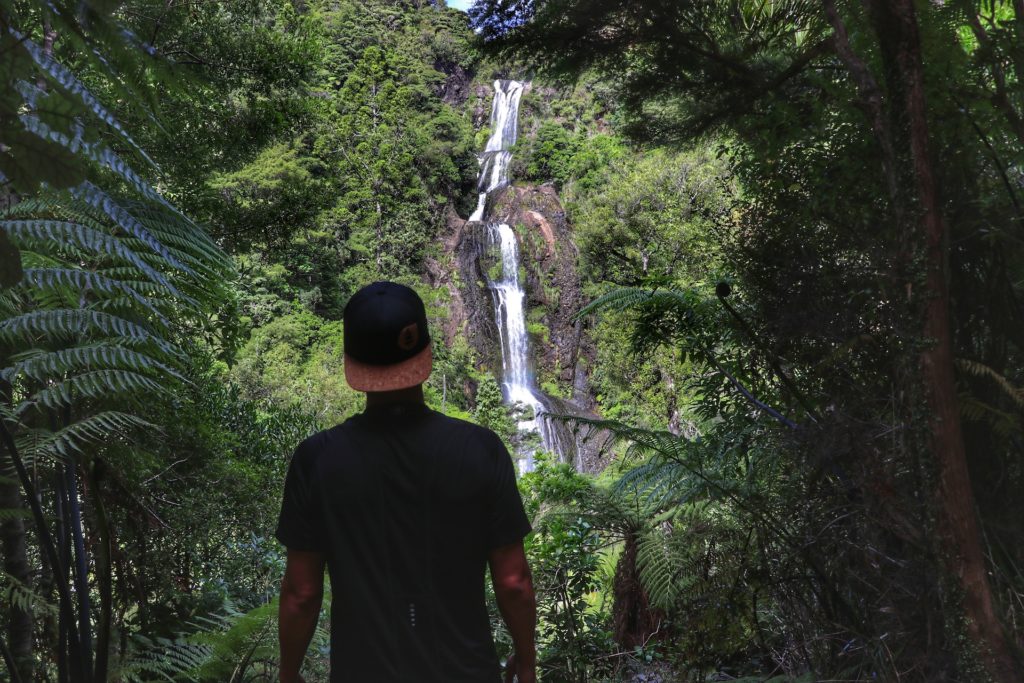 As mentioned NZ is truly an adventure lovers paradise so be sure to do and see as much as you can. It may be exhausting but if it is the only time you make it here then it is worth it.
Maps
Download Google Maps and download the entire region offline so that you aren't at the mercy of a rental vehicle GPS or other options. Always trust Google :).
Snap Rental Cars
I have never had a better experience renting a car, it was quick and painless and their insurance was great as well as pretty affordable at the office.
Wine
New Zealand is arguably top 5 regions in the world… so drink it.
Food
NZ is a great place for seafood, fresh meat, Asian and Middle-eastern cuisine thus be sure to take advantage of it. If dining out isn't your thing there are multitudes of kebab shops, bakeries and meat pies for a quick delicious bite to eat.