Belize has some things you can't do anywhere else in the world. Not only does it have beautiful beaches but it also has some of the most incredible culture, adventures and of course neature.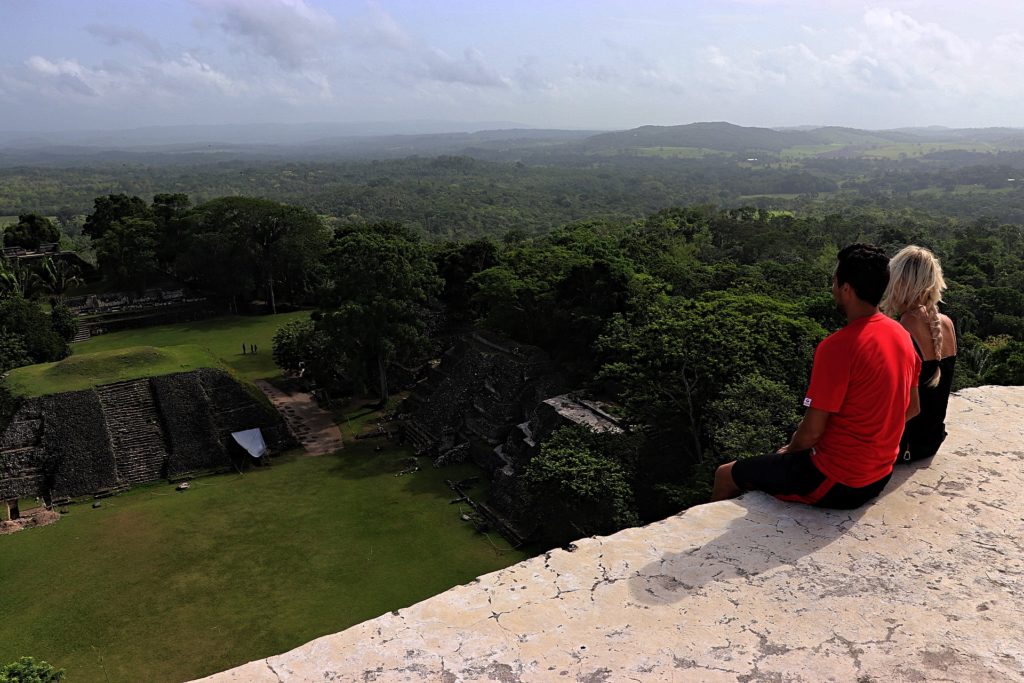 Belize is one of those places that can click all boxes of reasons to travel and if you go please stay on the mainland. A lot of people land in Belize and travel directly to Ambergris Caye or Caye Caulker but don't visit the much of the mainland as they want the beaches, ocean and bars.
However, those people miss out on 50%+ of all the incredible things Belize has to offer so if you want a truly memorable time vs. just laying on a beach… get excited.
You can go to a beach and drink in many places in the world… but Belize offers so much more culture and adventure that not everyone knows about and you absolutely have to see! Belize is arguably one of the best places to see out of anywhere in the Caribbean or Central America.
To see a perfect 7-10 day Belize itinerary click here.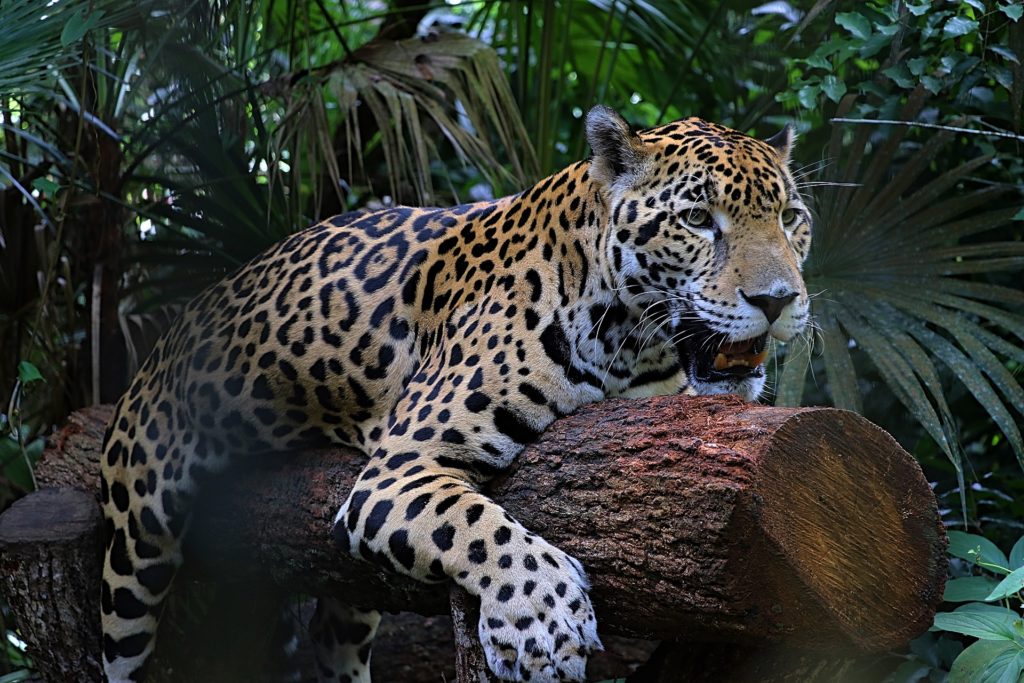 Seeing about 10+ countries and Islands I would say Costa Rica is #1 with Belize being right behind it at #2. Belize has the culture, beaches, tranquility, water, food, adventures, history and more! With that said, here are some great things you have to check out!
Visit Mayan Ruins

It's not often you can hike to the top of ruins or get so close immersing yourself in rich incredible history. With a multitude of ruins there are plenty of options for you scattered throughout the country all offering something unique.
Mayan ruins are some of my favorite things on earth, you walk into the area and often are just hit with this feeling of history and mystique that take you back in time like not many things can. If you have never seen Apocalypto then it is a MUST watch before you go to Belize or Mexico.
Anyways… for ruins to visit, Caracol and Xunantunich are probably the more prolific of the ruins but Lubaantun, Altun Ha and Cahal Pech all have their charm and mystique.
See as many as you can if you are staying in the area for a while. San Ignacio can be a great hub to stay in to see a few of the great ones!.

Cahal Pech Archaeological Preserve is within the town of San Ignacio and a great walk from downtown. Xunantunich is one of the more amazing Mayan Ruins on earth with your ability to walk to the top and see 360 views of the jungle.
Lubaantun is in the SouthWest, Altun Ha is North of Belize City and Caracol is on the West tip of the country.
If you really want to go crazy, and I would if you have time, go across the border into Guatemala to Tikal, which is one of the best Mayan Ruins on earth.
The distance from San Ignacio to Tikal is only 2 hours, so definitely try to get there if you have time and check another country visit off your list!
Placencia Peninsula

Placencia is arguably the beach lovers gem in maybe all of Belize. With large white sand beaches for miles and gorgeous water it is no wonder people skip the Caye's and stay in Placencia.
The town itself is a quaint little village with plenty of charm, restaurants, bars and opportunities for excursions.
The beaches on some of the main tourist islands don't have the width or length Placencia has so if you are worried that you might miss out on beaches by staying on the mainland, don't worry, they are great there too!
Furthermore, per another tip coming, you can take excursions to some great beaches for a day of relaxation on white sand beaches. For top things to do in Placencia see here.
Actun Tunichil Muknal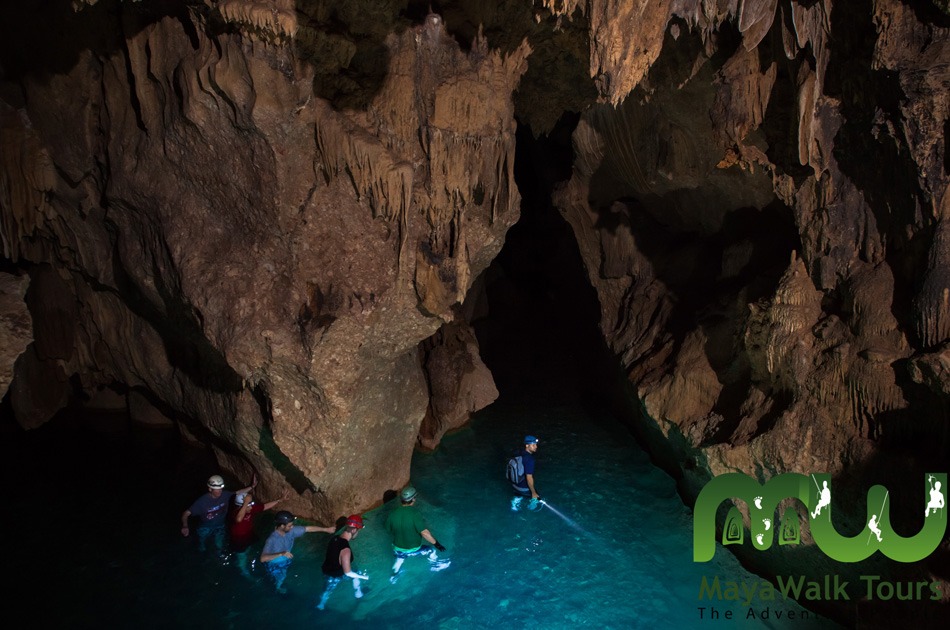 One of the more unique things I have ever done and it is even ranked as the most sacred cave in the world with skeletons intact from around 700-900 AD.
Wade through water-filled caves, go spelunking see century old skeletons and artifacts all while learning about the incredible history of the region.
The walk to the cave through the jungle is also beautiful, not to mention the cave itself is unreal beaming with crystalline stalactites and stalagmites.
While it is unique I have to say I did find it a little busy with tons of groups going through it non-stop. With a $120+ per person cost I was hoping it would be a touch more private vs. seeing over 100 people and it being a lot of hurry up and wait.
If I could go solo or with a friend and breeze through it then it is a 10/10 experience but add in the busy factor and I give it a 8/10. With that said, if you have never done anything like this than you absolutely have to go as it is once in a lifetime.
A ton of people have described the ATM Cave as one of the best experiences they have ever done so definitely don't let me hold you back! I already feel like a taking things for granted asshole for even writing what I just wrote… so don't listen to me, go check it out.
You purchase tours through any of the licensed guides who take you and your group throughout the 8 hour adventure. Cameras are not allowed as a tourist broke an artifact dropping a camera on it thus phones and cameras are now banned.
Ocean Excursions – Sail, Deep Sea Fish or Snorkel With Sharks, Manatees, Stingrays & Turtles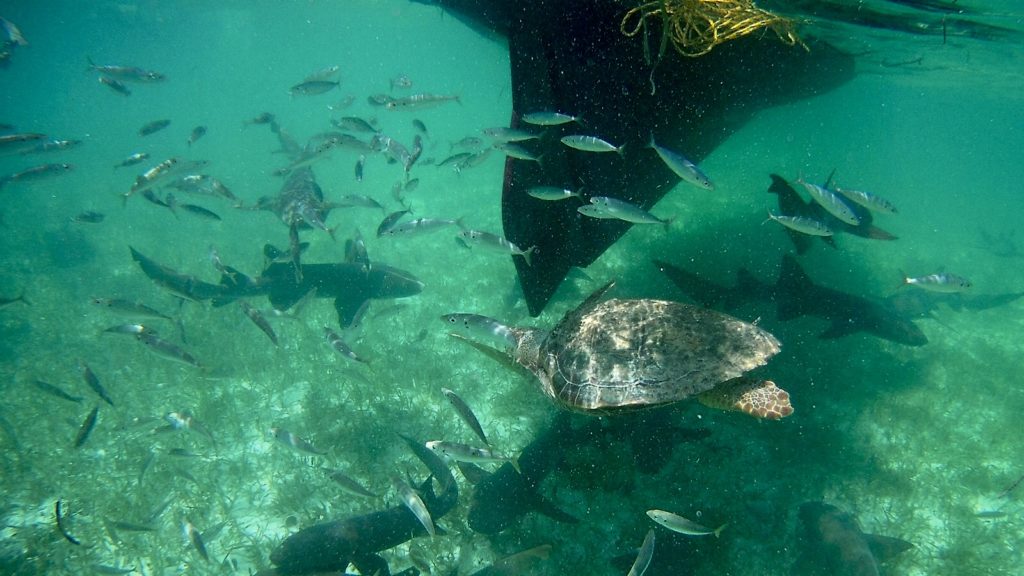 I have snorkeled in 15+ countries and never been surrounded by all of these majestic animals! Shark & Ray alley was one of my favorite water locations on earth! If you love to fish then be sure to get out there with some pretty affordable fishing trips.
I went snorkeling and it was definitely the most amazing snorkeling excursion I have ever done. I saw multiple different enormous stingrays, including one giant like I have never seen before and a spotted eagle ray!
On top of that there were nurse sharks, huge sea turtles, tons of beautiful fish and giant starfish. If snorkeling isn't your thing then just take a nice relaxing sailing trip out to the beautiful islands, some of which I still see to this date on my TV screen saver.
The excursions themselves are normally under $100, however be sure to check what type of boat you will be on as 1 hour on a tin speedboat isn't the most comfortable.
Go Tubing Through Caves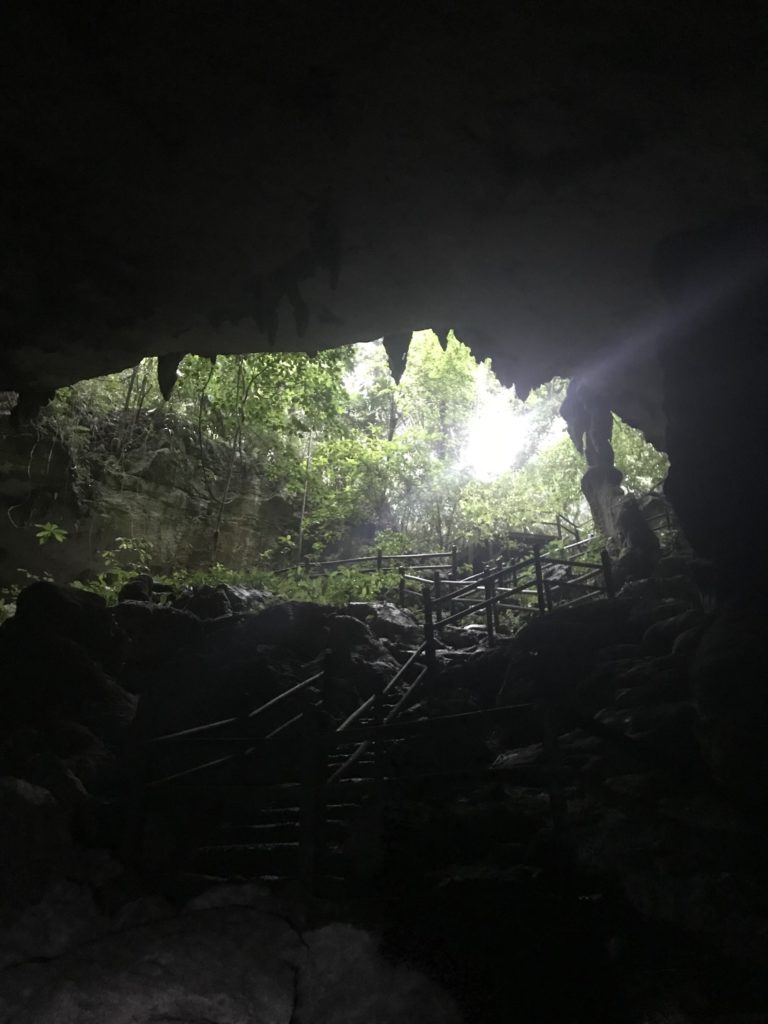 Not many countries offer a tubing trip through caves so be sure to take advantage of this opportunity! There are many options near San Ignacio or on the way to the city from Belize City or Placencia. Nohoch Che'en is just outside of Belmopan.
Barton Creek Cave and Rio Frio Cave are close to San Ignacio. It is a great time and you can sneakily bring some drinks for your trip along the way. What could be better, beautiful views, water, the jungle and in a tube with a drink in your hand in the middle of Belize!
Day Trip To Caye's (Islands)

There are plenty of stunning options to be whisked away to a picture perfect island in the middle of nowhere. Whether you want to snorkel, play beach volleyball, kayak or just relax you should definitely take a day to enjoy the islands.
As mentioned above Shark & Ray Alley was one of the coolest places I have seen with so much marine life. However, you don't have to snorkel if you don't want to as there are multiple excursions that will take you to a deserted island somewhere in paradise!
Tip: Make sure you check what kind of boat you are taking as a sailboat is a lot more relaxing than a speed boat.
Stay In One Of the Best Hotels I Have Ever Come Across

Naia Resort and Spa was one of the best values of any hotels I have ever seen. For the price compared to competitors it was hands down the best hotel experience I have had. It wasn't cheap but it was worth spending for your own bungalow hut with private pool and outdoor shower.
The grounds were amazing and the staff was perfect, they even got you coconuts or set up hammocks whenever you'd like. If you are spending $150-200 USD on a hotel it is hands down worth spending a touch more to stay here to make your vacation one of the most memorable you'll have.
If I was the hotel I would increase rates 50-100% compared to other hotels in the area and their cost to benefit. I always mention that spending a little extra for an experience is always worth it.
Yes, you may spend $200-400 more than you wanted on a hotel… however you will make $200-400 surely tens of thousands of times in your life… you may never be back in Belize or have an opportunity for a hotel like this again to make your vacation once in a lifetime.
Hike, Visit A National Park Or Jaguar Preserve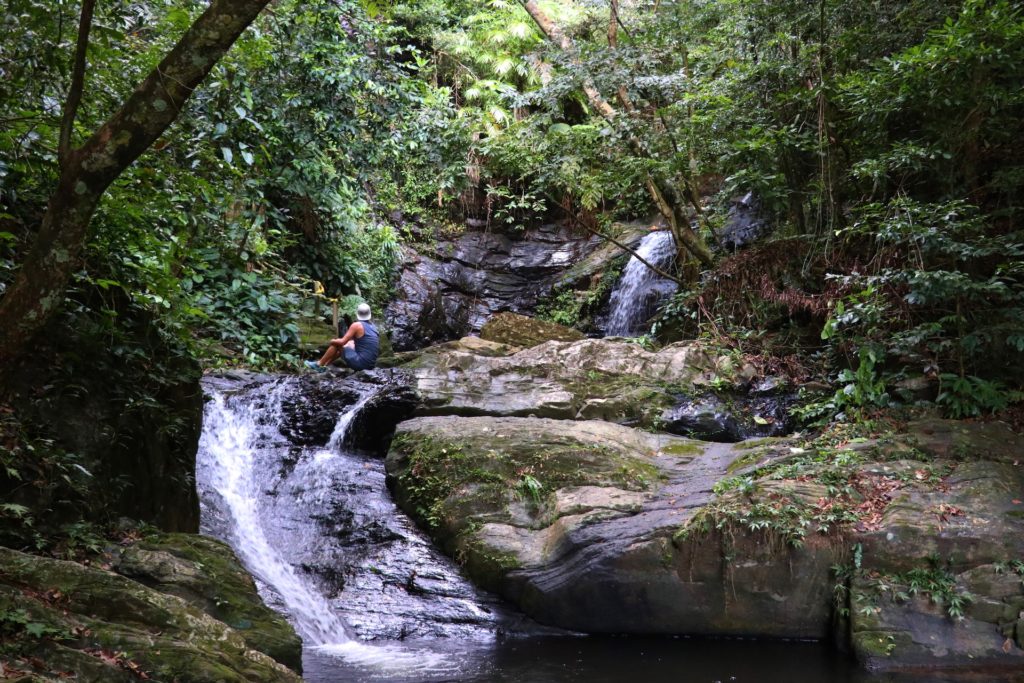 Belize offers a ton of nature opportunities for adventure lovers and hikers. There is amazing wildlife to see, nature to experience and waterfalls to checkout as you find your way in this incredible country.
Cocksbomb Basin is a great place to visit and is the world's only jaguar preserve.
It also has the best jungle hiking trails in the country. Cockscomb is a nature lover's haven set into the jungle with a plethora of wildlife housing pumas, vultures ocelots, tapirs, armadillos, otters along with countless birds.
Explore San Ignacio

San Ignacio is one of my favorite cities in Central America. It is an adventurers paradise with over a weeks worth of things to do and see. The town itself is a cultural hot spot making you feel like you definitely have found yourself somewhere unique and mysterious.
If you have ever been to Asia it reminds me of Chiang Mai. While maybe not as amazing as Chiang Mai I meant it has the same idea of being a hub for so much culture and adventure.
San Ignacio is not just the gateway to the infamous ATM caves as it offers a ton of things to do for all vacationers.
There is cave tubing, waterfall seeking, jungle treks, village visits, cooking classes, kayaking, zip-lining, paintball, horseback riding and you can even go to Guatemala!
The San Ignacio market is a fun bustling market to get all sorts of goodies and purchase some cheap amazing local fruit. One of my favorite things about Latin America or Asia is that you can buy exotic fruit for 1/10th the price that it is in the USA.

It has a nice little downtown with all the shops, restaurants and bars on the street to enjoy your time. There are some amazing restaurants to try as like Guava Limb Cafe, Ko-Ox Han-nah or Cahal Pech Village Resort for the sweeping views alone.
By chance we decided to walk to Cahal Pech to see the ruins that are just about a 30 minute walk from the city center. On the way there was an amazing little park with people playing all sorts of sports and games.
There also was this amazing wall stretching for 100 yards with inspirational art.

There are tons of good hotel options for all price ranges. Cahal Pech Village Resort is absolutely stunning on the hillside with amazing views and pools.
Other good options are Midas Belize, San Ignacio Resort Hotel, Sweet Songs Jungle Lodge, Ka'ana Resort and Tia Maria Guesthouse. Surely you will have an amazing time in San Ignacio with the plethora of options to do, it truly is one of the best cities to visit.
Chase Waterfalls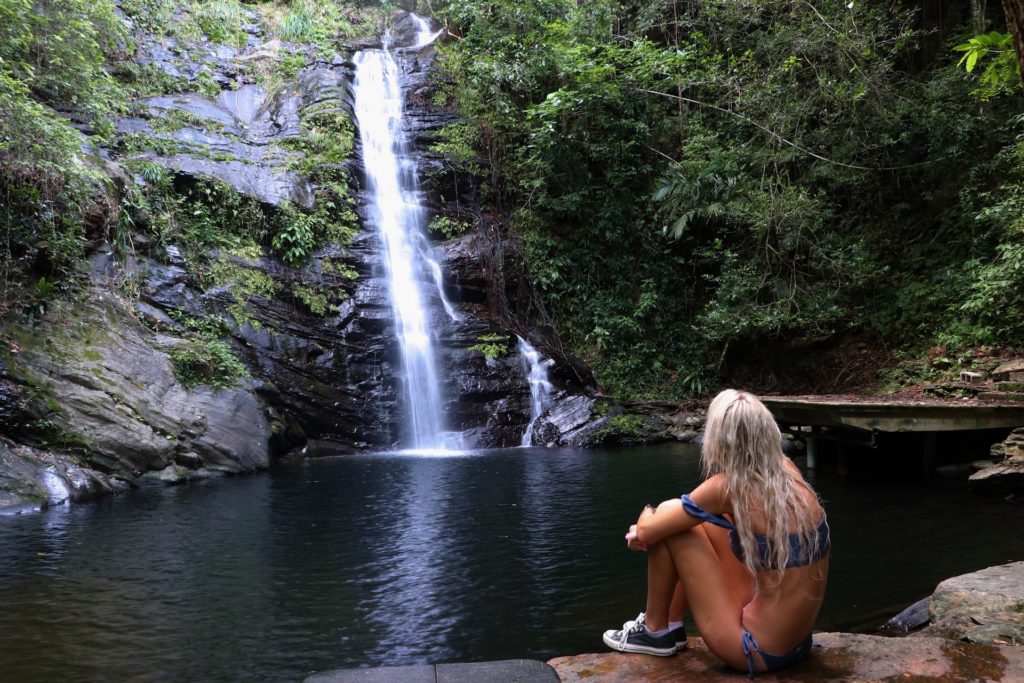 There are a plethora of amazing waterfalls throughout the country. If you want to hike then this country is a great place to get a little exercise chasing waterfalls and seeing nature in all of its glory.
A couple that you must see if you have time are Thousand Foot Falls and Mayan King Falls. There are also a ton of little hikes or walks off the roads such as the aforementioned Maya King waterfall. For Maya King we rented a car and had this pretty place all to ourselves!
Visit the Belize Zoo / Conservatory
The closest I have ever been to some incredible predators. If this place was in the USA there would be an accident a day by an ignorant person getting too close to a cage.
It only takes 30-60 minutes to go through it if you want to quickly. I wouldn't go out of your way to see it but it is on the way to San Ignacio and Placencia so if you can pull over then definitely do it.
I would give the zoo a 3/5 and it is borderline worth $20 a person. It's worth to check out the Jaguar and some other neat animals like pumas and ocelots.
I would give the zoo a smaller ranking but it is the only zoo you can get incredibly close to the animals and they are very easy to see, not hidden in a cave or far away.

All animals were saved so it is truly a conservation center with all animals being native to Belize and unable to survive in the wild. If you have some time… I think you should stop by it.
Plus they have beer and a homemade restaurant where I had some of the best Caribbean Brown Stew Chicken I have ever had! I loved it so much I started making it back at home, per this recipe here!
Eat & Drink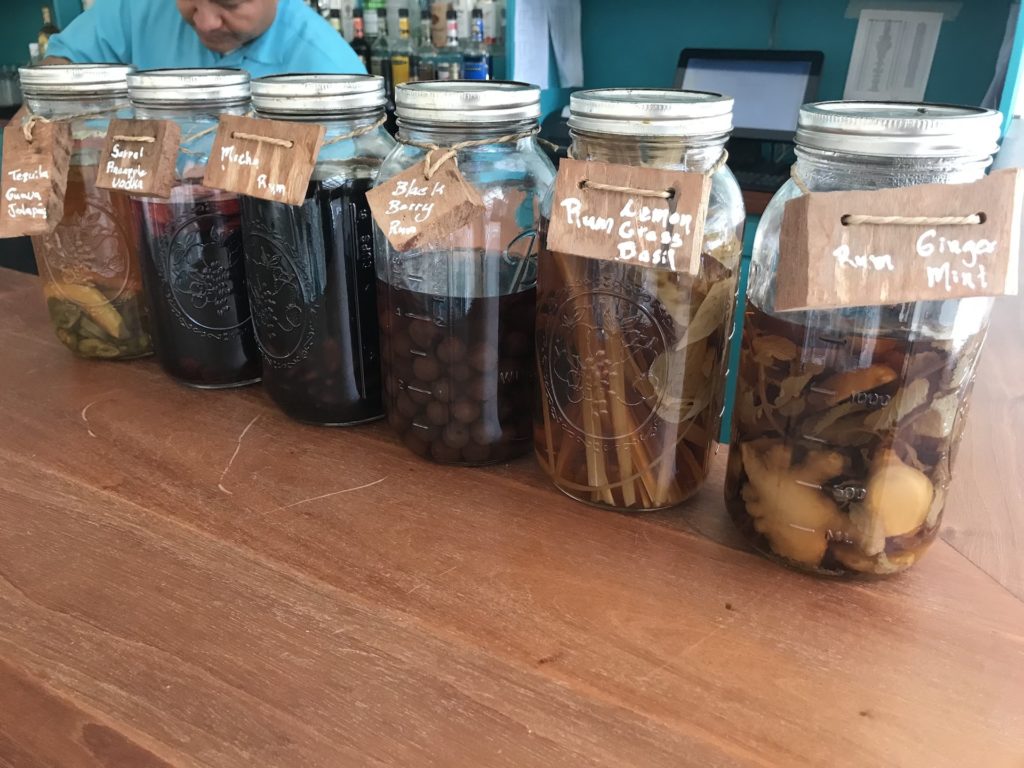 Belize is a foodie and drinkie paradise with tons of things to try that are unique to the area. Summer is lobster season, and the Belizean have their versions of brown stew chicken as well as curry that is to die for. With a large Carribean and Jamaican influence the food you will get here is incredible.
I loved Belizean Food So Much I Brought Back Their Jamaican Inspired Brown Stewed Chicken Recipe
Furthermore, when in Rome… you need to drink rum always as well as their local beer Belikan. I am not a huge rum drinker but the price is right along with the taste and different methods they can prepare the drink to please the masses.
Belikan kinda grinds my gears as the bottle is 50% glass vs. beer but I digress.
Fly Over the Blue Hole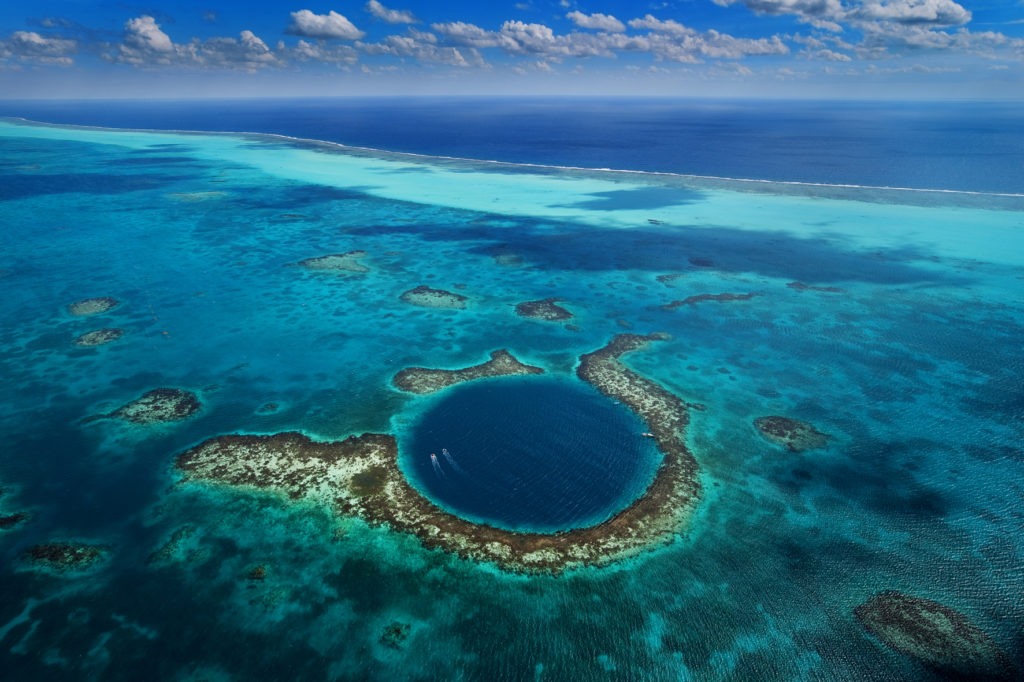 I never did this on my trip and have heard mixed reviews. While it is gorgeous it also is a pretty penny to just fly over something you don't get to experience up close.
Apparently diving in the hole isn't great either as it is quite dark. It looks breathtaking but for the cost it truly is up to what you are into. If you are in Belize City with some time then do it as it looks stunning.