Mexico City is one of my favorite cities on earth and you have to go see it for yourself! I had no idea it would be as stunning with so much to do!

I might even suggest going to it over other favorite cities like Rio, Barcelona, Vancouver or NYC. It also is so cheap and quick to get to from Southern US states being only 3 hours from LA/Phoenix.

With that said, the city is overwhelming as it is huge with so much to do. With that said I tried to just grab the things you must see, especially if only have 3-5 days in the city.
Mexico City can go from incredibly urban to historic to colorful Mexico to jungle to poverty in just a few blocks. The changes in the city just add to its charm and mystique.
If you have never been to any of the cities I promise you I could drop you in some areas in Mexico City and you would not know if you were in Rome, Barcelona, Vancouver or LA, it is truly astonishing.

Mexico City can be so green, like a jungle in the middle of Chicago or NYC streets. It also has a park in the city that is over twice the size of Central Park that has a ton of museums and houses the military base among other things.
In Polanco you will find an area that is along the same lines of Rodeo Drive in LA. There is also the nicest most contemporary mall I have ever seen in my life in a different part of Mexico City with all the stores you know and love.

Where you will tour in the city is also incredibly clean! There is no garbage, no homeless people, no people trying to sell you things and is just very urban.
The people are also great and nothing like the pushy salesman locals you get in the beach tourist cities. There are no bugs, the weather is maybe the most perfect weather on earth and overall I just can't say enough about how nice it is.
Even sitting on the street at cafes or restaurants made me feel like I was in Rome. It is also a foodie paradise with some of the best restaurants and food on earth.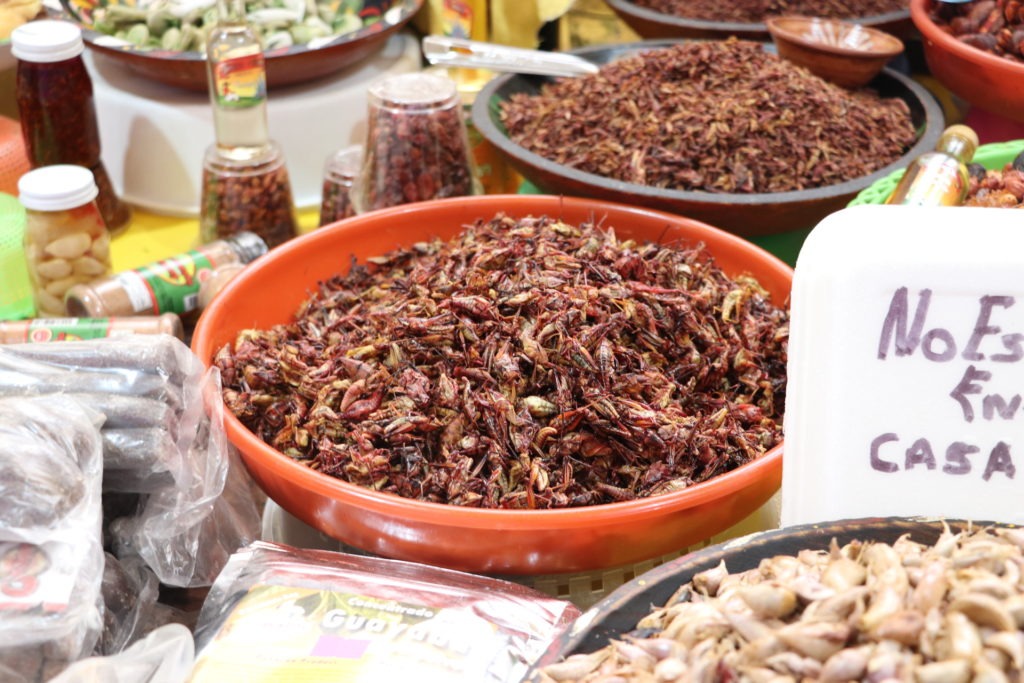 You truly cannot miss visiting here, just be extra smart and safe as you are not in Cancun! With that said, the giant tourist areas are very safe with a ton of people and police on almost every corner.
As mentioned you can get so overwhelmed in Mexico City so below are the things you definitely have to do and then of course can layer on more stuff if you have more time.
Visit the Zocalo
The historic center is something you absolutely have to visit when you come to Mexico City! It is actually a Unesco Heritage Site due to having so many historic buildings.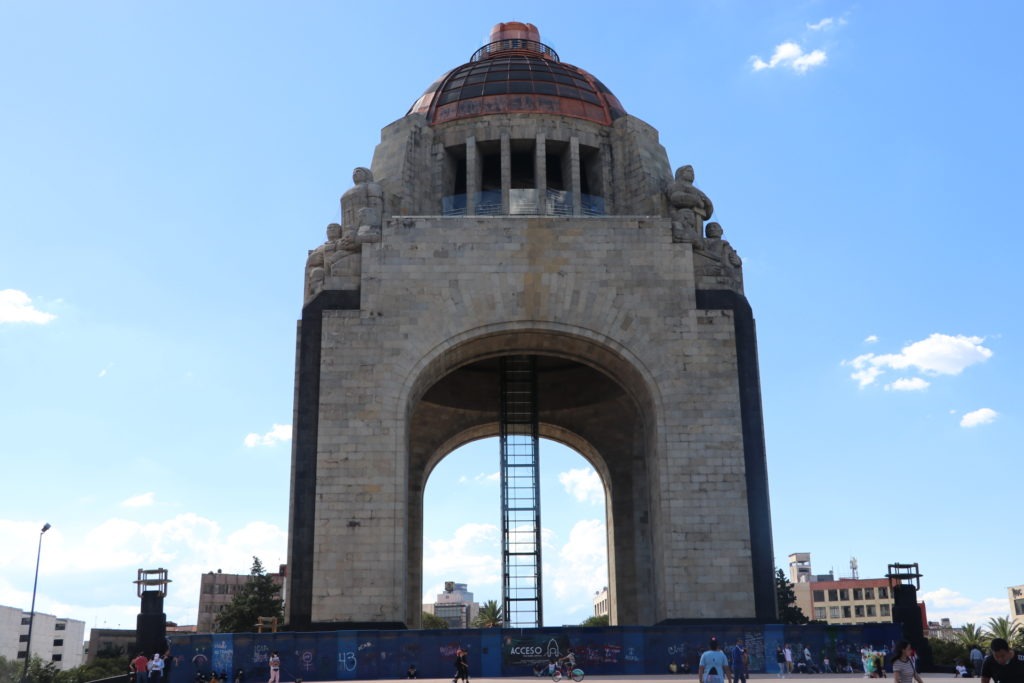 In the Zocalo there is so much to see and you can easily spend the entire day down there. The history itself is unreal being the centre of the Aztec city of Tenochtitlan, which you can even still see the ruins.
I would devote most of an entire day here getting breakfast or brunch, touring around and then dinner! The things to see in the Zocalo are endless and will list the must see ones below.

Below are all the basic tourist spots to hit, which you can get a map from a tourist stand that will help guide you around. It is all within walking distance so you can go at your own pace and enjoy your time vs. rushing around.
Before we list those places, there are a couple of other places that you must visit, which you won't see in every tourist map!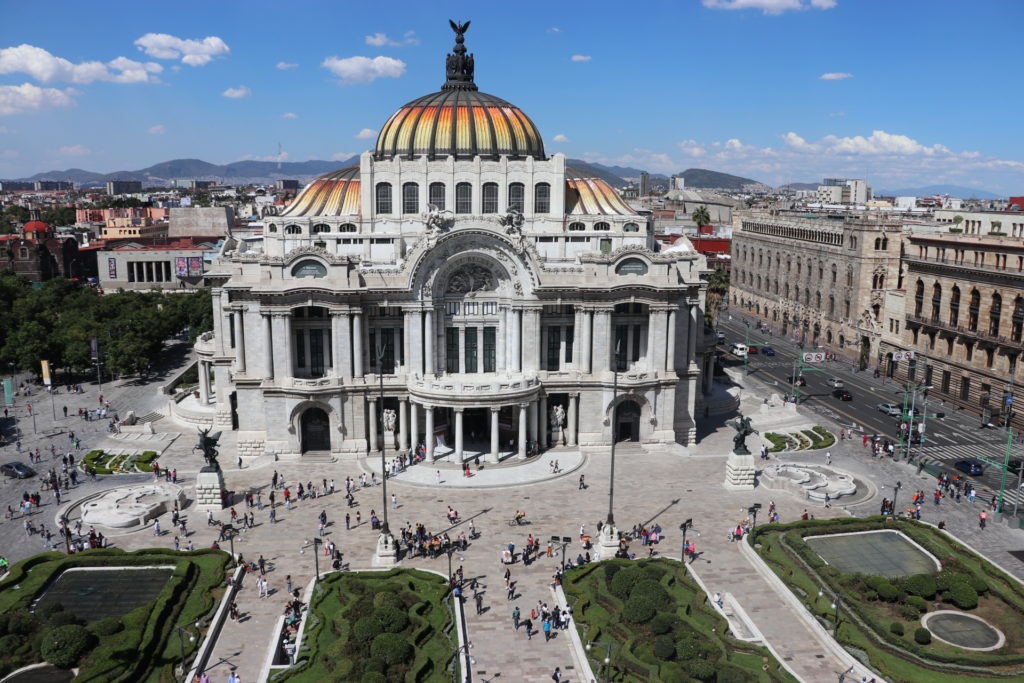 Grab Coffee at Finca Don Porfirio. This is in the Sears tower across the street from Palacio de Bellas Artes, which provides the best view (pictured above) all while having a nice cappuccino or pastry!
You have to have one meal at the infamous Cafe De Tacuba. For more info on this restaurant, that is over a century old, you can check out the article on 12 amazing authentic places to eat in Mexico City!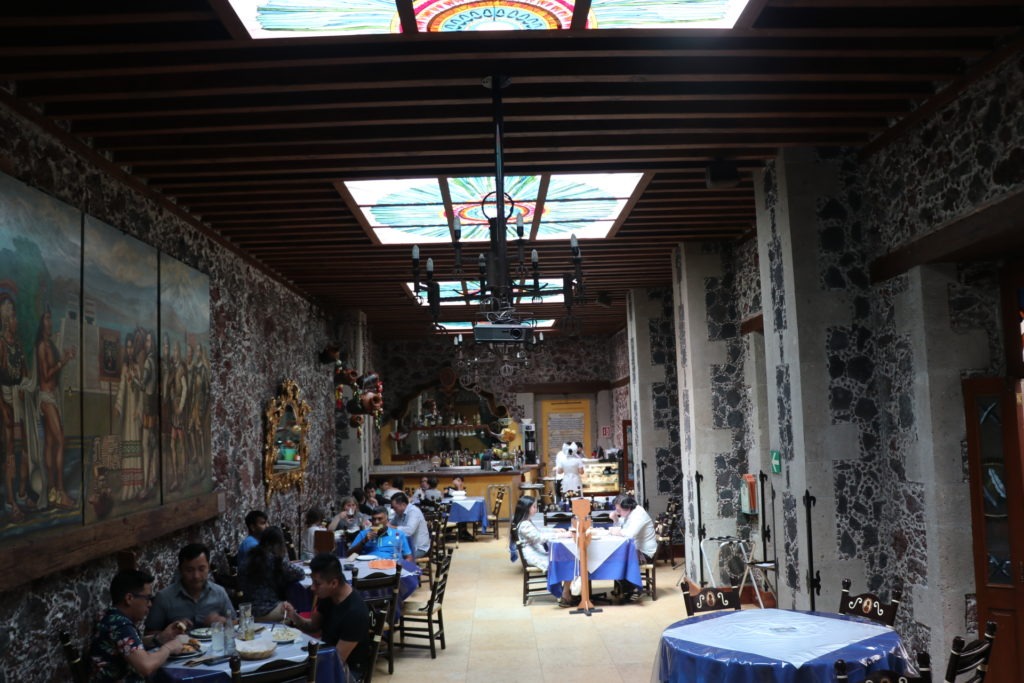 For another meal or drink with a view head to the Terraza of Porrua Editorial And Libreria where you can overlook Templo Mayor, the Cathedral and more!

Then here are the things you cannot miss of course: The Palacio de Bellas Artes, Templo Mayor Museum, Mexico City Metropolitan Cathedral, National Palace, Museo Nacional De Arte, The House of Tiles, Alameda Central, Palacio Postal, Biblioteca Vasconcelos, Monument to the Revolution and there is so much more!
Visit Coyoacan
Coyoacan is an amazing step back in time with cobblestone streets, churches, museums and probably the best markets in the city!

Here you will find the Museo de Frida Kahlo, a must-see market in Mercado No. 89 Coyoacan, colonial architecture, former home of Leon Trotsky and some of the best places to eat!

The best thing to do in Coyoacan is just stroll around through the markets, restaurants, visit the Church of San Juan Bautista, the aforementioned museums and soak in this part of Mexico City.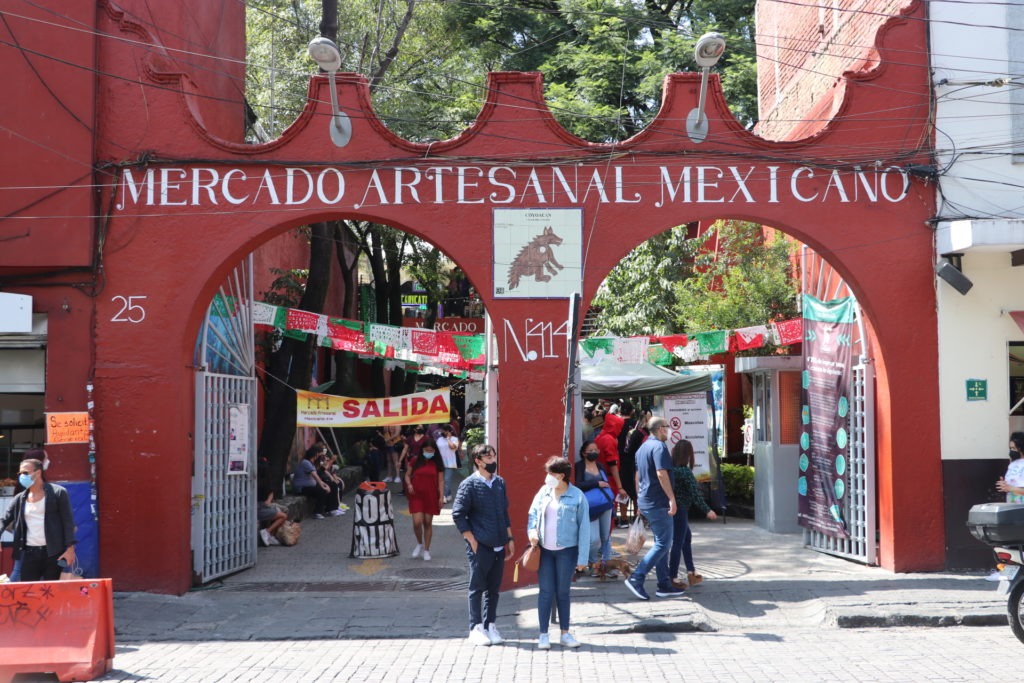 Be sure to buy some religious trinkets off the vendors in front of the church and save your hunger for here! Don't get sucked in by the nice looking restaurants in the park but head to the Mercado 89 where you will enter an absolute gem of an dining and cultural experience!

There are a couple of other places you must eat in Coyoacan of which you can find here!

Visit Mexico's Venice | Xochimilco
The canals of Xochimilco are one of the more interesting things you might ever come across. As mentioned Mexico City never ceases to amaze you with some new site or area being completely different from another.
Well in this case Mexico City changes into Venice with canals popping up out of nowhere in the middle of the city! It is truly bizarre to be driving through an urban jungle and all of the sudden a mass network of canals cut through the city.

With all of that said, while it is a cool thing to see… most blogs won't tell you that it comes with a cost and it has turned into a party place more than a romantic stroll down the canal with seemingly hundreds of boats in the water.
It is almost like going boating in the US or Canada where people fill up their coolers (you can bring your own drinks) and then set sail on the cruise through the canals.

You will see countless amounts of boats and it truly is a cool experience to see but if you are short on time and cash, maybe sit this one out as you have to rent your own boat.
However, if you have a big group and want a unique experience and get drinking then go for it. I paid for an hour tour and after about 20 minutes of, wow this is cool, I was over it. With a big drinking group it could be fun though but it is a lot of the same.

There is the Island of Dolls, which has become a haunted attraction but again this entire trip to get to Xochimilco and then 2+ hours on the boat eats up an entire day. If you are short on time I would skip it.
Take A Hot Air Ballon Ride Over the Mexico Pyramids | Teotihuacan
As mentioned countless times, Mexico City has it all! From looking like NYC to Venice to now Egypt with Pyramids 50 kilometers outside of the city.
You will find the Temple of Quetzalcoatl, Pyramid of the Sun and Pyramid of the Moon with the avenue of the dead running through the middle of them all.

The pyramids are definitely a trek out of the city, especially with how bad CDMX traffic can be so this is another one you can always skip if you don't have a half day or more for this one.
Eat All Day & Night
Mexico City is arguably the best place to eat in the world. I would have to definitely say it is potentially my favorite. The food is outrageous and it is such a huge city that there are a ton of offerings of every type of food!

While there are a ton of places to eat nice Italian food, Greek food and beyond, I stress of course getting your fill of all of the different amazing Mexican spots!
An amazing area of town for restaurants and bars is La Condesa. La Condesa is arguably the best neighborhoods in all of Mexico City for food.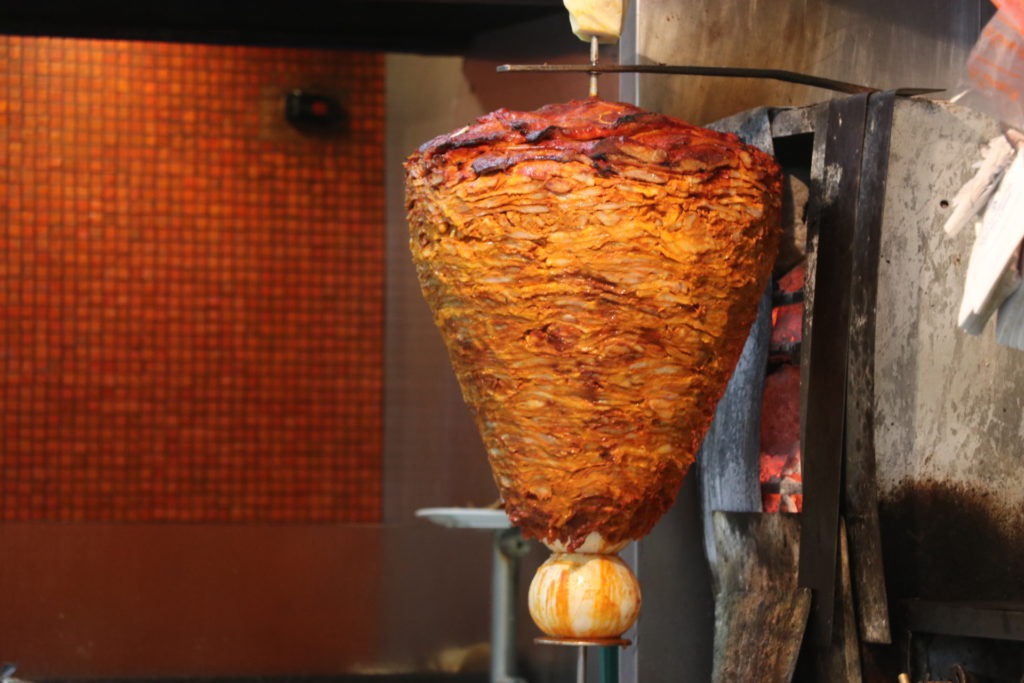 Whether you want street tacos, an amazing restaurant with tables on the road, cafes, the original tacos el pastor or the best fish dish I have ever had, you need to visit this place!
If you want to know the must visit restaurants in La Condesa see the top authentic places to eat article here.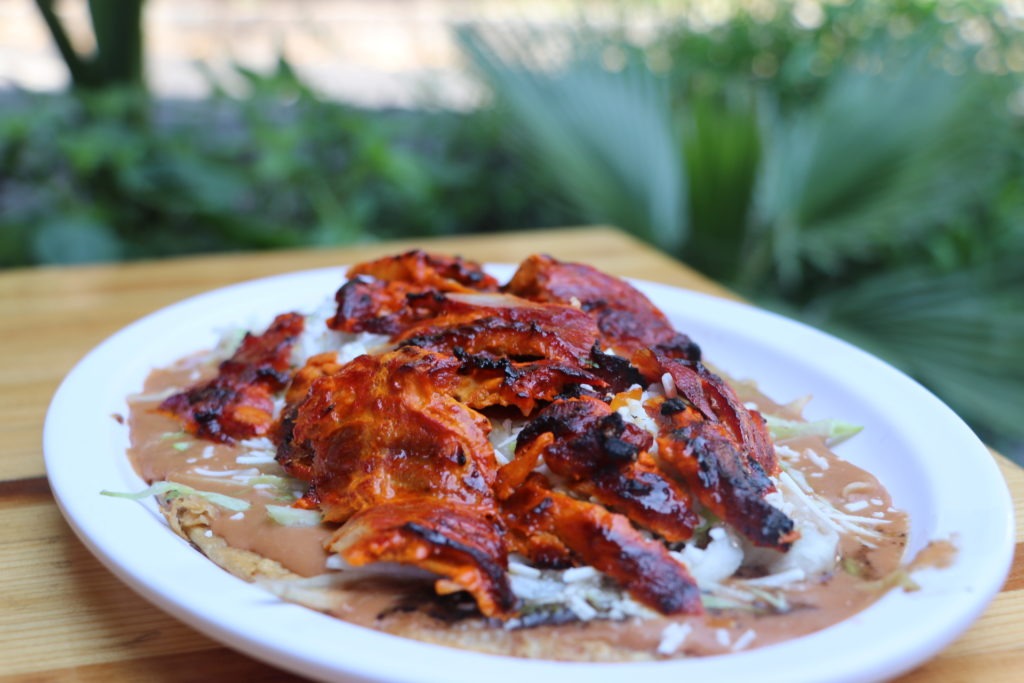 As mentioned there are places all over the city like the ones mentioned in Coyoacan, Zocalo and strolling the ritzy area of Polanco.
Visit Polanco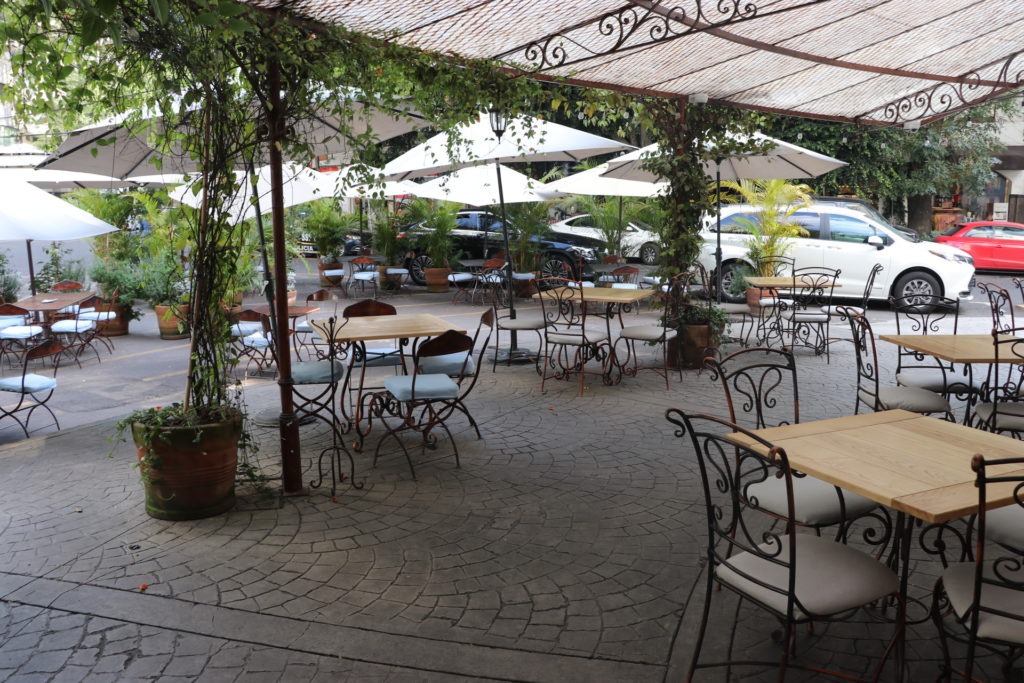 Polanco is the upscale neighborhood that is Mexico City's version of Rodeo Drive in Los Angeles. Here you can find the nicest of shops and restaurants as well as open-air cafes and parks.
There are some of the nicest cafes and restaurants along promenades and on streets that you could just sit, eat, people watch and drink all day!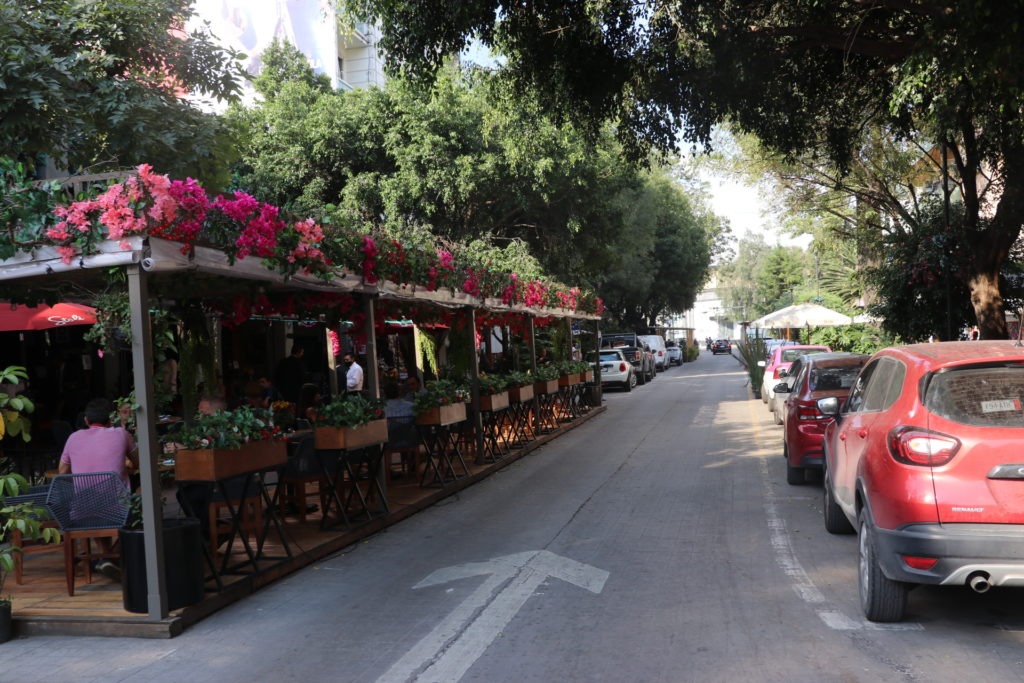 This is a great half-day trip to do a little shopping, grab a drink, food and just stroll around taking it all in. Of course Polanco is right next to the Bosque de Chapultepec, which is another must visit.
Bosque de Chapultepec
Chapultepec Park is one of the largest parks in the Western Hemisphere, one of the oldest urban parks in the world and is over double the size of New York's Central Park!

The Park is so big it has a castle, amusement park, zoo, the Museum of Anthropology, Modern Art Museum, National Auditorium and there was once a military school there.
This is also an amazing area to go for a run or get lost in nature. It is enormous and you should definitely rent a bike and go take a visit.
I suggest doing this and Polanco in the same day.
Visit A Library
Mexico City has some of the coolest and most unique libraries you will come across. These libraries are right out of movies and if you ever wanted to grab a coffee and a good book, this is maybe the best place ever to do it!

A must see is the Biblioteca Vasconcelos and then there are a bunch of Cafebreria El Pendulo you need to swing by throughout the city!
Take A Stroll & Take In The Architecture
This can't be understated as Mexico City has some of the best architecture of any city on earth. You absolutely must take in as many areas as you can and just soak it all in.
Mexico City is so beautiful, vibrant, historic, impoverished and doing your own walking tour (in safe tourist areas) is a great way to see some incredible sites.

La Condesa is a great area to stroll the streets, stop into cafes, take pictures and just enjoy such a stunning city. Of course Zocalo, Polanco and Coyoacan are just as impressive.
Bike or Walk The Paseo de la Reforma
This incredible path was created in the 1960s by Emperor Maximillian who made this avenue linking Chapultepec Castle to the National Palace.

The entire stretch is an amazing path to bike along as you can go from the historic Zocalo to some of the most modern looking skyscrapers in North America.
Along the way you will find street performers, parks, shops, restaurants and landmarks like The Angel of Independence. If you have time it is definitely worth renting a bike to go the entire stretch and see the bustling mecca that is Mexico City.
Visit Museums
Mexico City might have the most museums of any city in the world. If you are a museum person you will be in heaven as there are a ton!

Take your pick, google Mexico City Museums and have at it! The list goes on but here are a few of the more popular ones.
Museo Nacional de Antropología, Museo Frida Kahlo, Museo del Templo Mayor, Museo del Pulque, Museo del Palacio de Bellas Artes, Castillo de Chapultepec, Soumaya Museum, Museo de Arte Popular, Meseo Nacional De Arte and the list goes on!
Find A Rooftop Bar
Not just covered with restaurants, Mexico City is also full of bars, lounges and cafes!
A couple of things you have to try is a Carajillo, which is an espresso cocktail over ice and one of my favorite pick me ups! Surprisingly Mexican wine is also amazing!

Some must visit places are Cityzen, Aleli Rooftop, Supra Roma, Terraza Catedral, El Mayor, Terraza Cha Cha Cha and Downtown Hotel Terrace Bar are just a few of the amazing central rooftop bars in CDMX.
Of course there are countless tequila tours, shops and really around every corner you will find a perfect spot to enjoy a cocktail.
Treat Yo'Self
You are on vacation… there are spas on every corner! Whether you are looking for a pedicure, massage or an incredible haircut and beard trim, you have to enjoy a cheap place for some R&R.

Getting a haircut at many shops can easily turn into a facial and best trip ever to the barber. Prices are outrageous as well most likely being at least 1/2 the price of the spa day back home.
If you want the best barbershop experience you will ever have visit La Logia Barberias & Tattoo Condesa, they even give you a complimentary beer to sit down with.
Where to Stay In Mexico City
I suggest either La Condesa for an authentic experience or Polanco if you are seeking something like the W or JW Marriott type hotels.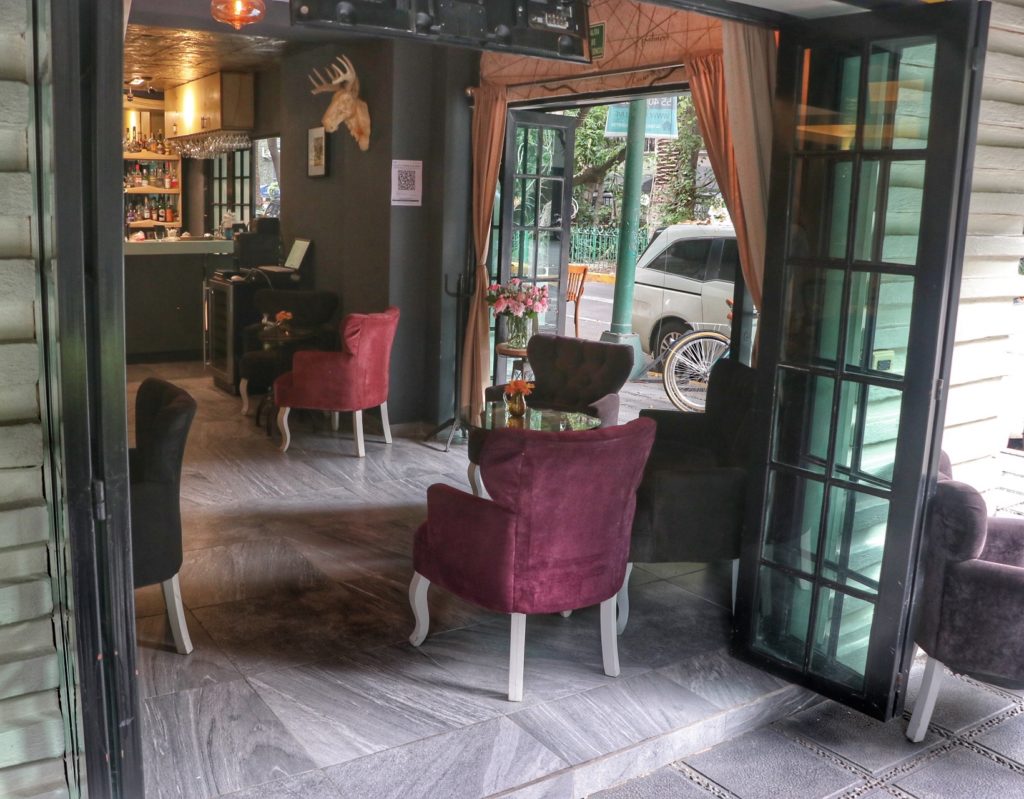 I loved Maria Condesa, the best boutique hotel in Mexico City, right in the heart of La Condesa close to all bars, restaurants and everything you need! Can read more about it here!
Overall you must visit Mexico City as it is incredible. Do be safe and stay in tourist areas, especially at night however don't fret too much as there are police on almost every corner in the main areas you would travel to.