Looking for the best things to do in Manuel Antonio and best places to visit near Manuel Antonio?
We aren't just talking any things either… we are talking some unreal unique adventures & activities you can only do in this magical part of the world!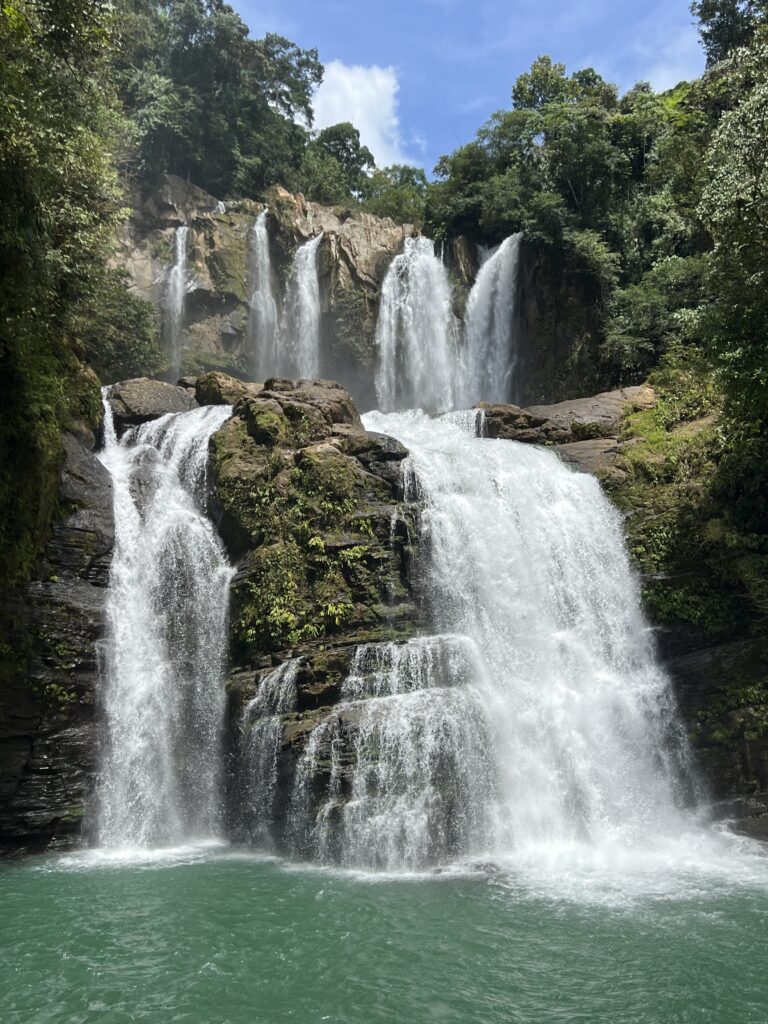 The Manuel Antonio National Park and surrounding area is honestly one of the most astounding regions in the world! I have been to a lot of beautiful places and the Manuel Antonio area is easily in my top 5 and probably top 3 favorite places on earth.
You also need to visit La Fortuna, which you can see the 11 best things to do in La Fortuna in this article here!
If you want more than just a standard week at the beach, which in my opinion is boring, then spend a week in Manuel Antonio where you can get the best of all travel worlds!

Here you will have the best adventures, see the prettiest sites, eat delightful food and of course have plenty of time to lounge at the beach or a pool overlooking the ocean.
If you are looking for an amazing hotel then look no further. Here we have a full review and info on an absolutely amazing place to stay here!
There are the standard tourist things you can do that you can do in most touristy places such as zip line, go on an ATV tour, go on a horse riding tour… but this article is for things more unique to the area!

Hike Nauyaca Waterfalls

Nauyaca waterfalls is in the top 3 prettiest falls and regions I have ever seen. Nauyaca Falls consists of of the lower and upper falls, which combine into an absolutely stunning sight!
The water color, the size of the falls, the little cave beside it, going under the falls and behind and more, it is a must see and place to hangout at.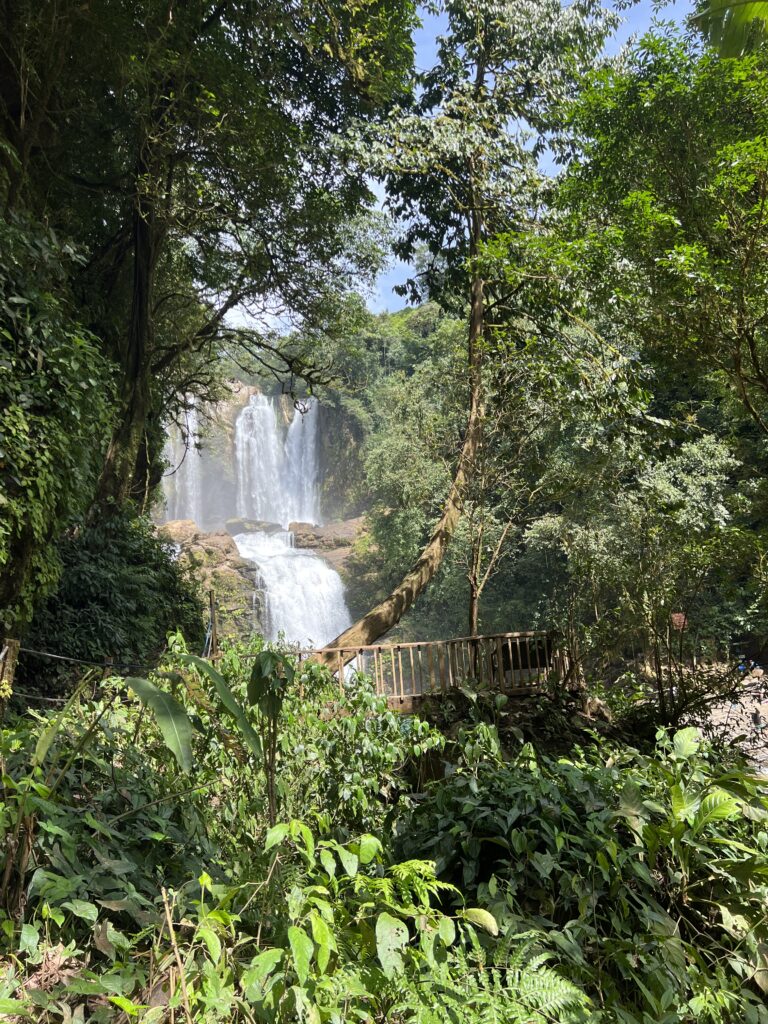 How to visit Nauyaca Waterfalls
You can drive yourself paying a fee at the gate if you wish but I highly recommend going with Paddle 9 who are actually Trip Advisor's #1 tour company!
While going yourself is an option it definitely is never easy getting around Costa Rica. Furthermore, the full-day tour from Paddle 9 includes another stop at some more secret swimming holes & cliff jumping waterfalls along the way!

Paddle 9 guides can also take those more extreme adventure type people climbing up the falls and behind the falls near the top of lower falls as well as the large jump down from it! Mention this site to get 5-10% off your tour and save by doing multiple activities with them.
Visit The Secret Eco-Chontales Waterfall
One of the lesser known waterfalls and while just slightly less impressive than Nauyaca Falls there is also a chance you might be the only one visiting it at the time!

While not a full secret, only one tour group, Paddle 9 has tours bringing you here and it is an amazing site.
Like Nauyaca you can go on your own and pay the entrance fee but I suggest using Paddle 9. They are a major help and take all the worries out since the road to get there is quite rigorous including a sketchy little bridge.

The Paddle 9 guides are the best as well as they will show you the spots you can cliff jump, do a little tube down the mini rapids and overall keep you safe.
Once you are at the falls you can swim at the falls, do mud facials with the guide, jump off rocks into another swimming hole, find the secret cliff jumping spot if the water is high enough and eat at the delightful local restaurant at the bottom of the falls.

Search for animals like you're in National Geographic
Manuel Antonio is FULL of amazing wild animals like sloths, multiple types of monkeys, parrots, macaws, bats, snakes, exotic frogs, exotic lizards and more… and that is just on land!

If you head out to the ocean there are clearly even more unreal animals to see like whales, dolphins, stingrays and all types of exotic fish!
If you're lucky you won't have to search that hard! In one day from my hotel Shana By The Beach I saw a sloth, monkeys on my patio and whales in the ocean in front of us!

Manuel Antonio is arguably one of the most biodiverse areas in the Americas for you to see animals in the wild so you do not want to miss it! You definitely need to visit the Manuel Antonio National Park as well and will cover that more below.

Do a quick visit to Quepos
Quepos is the local town 10 minutes away from Manuel Antonio and while it is not a must stop, I think it's always great to see the local side of an area.
I am not really able to sell you a ton on it though to be honest so if you don't have much time then don't go… BUT it has the best place to eat in the region!

See this article here for my favorite, local, hole in the wall, authentic, tastiest chicken on earth, place to eat!
Aside from that, there are some cute coffee shops, you can stroll through some of the shops and walk the boardwalk along the ocean.
It also is 1/2 the price for everything there vs. Manuel Antonio so save some of your shopping for there.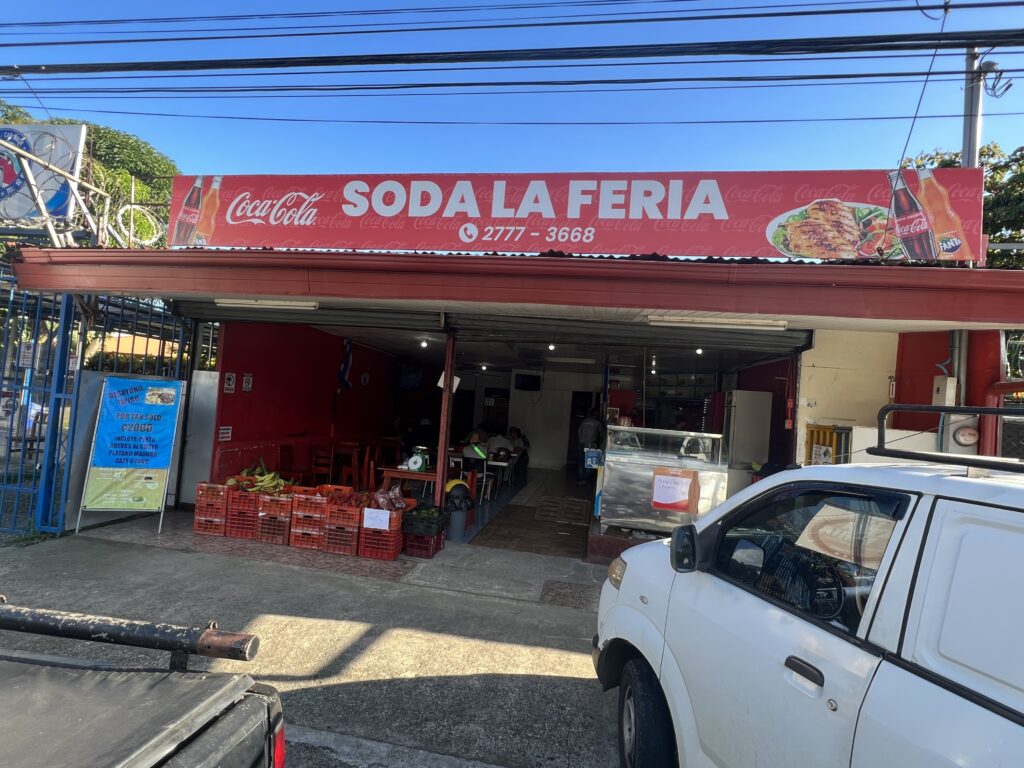 There is a marina as well but it's pretty standard tourist area with a couple Americanized restaurants and expensive dive/fishing/souvenirs shops, so you can skip that.
It is very safe as you will see lots of tourists there but if want to be extra safe just go for a couple hours around lunch or during the day.
Stop at Río Tárcoles Crocodile Bridge & Mirador de Jaco Viewpoint to see Macaws on your way from San Jose
There are a couple of important stops on the way if you are driving from San Jose to Manuel Antonio. You absolutely must stop at the crocodile bridge as well as the large Jaco sign viewpoint.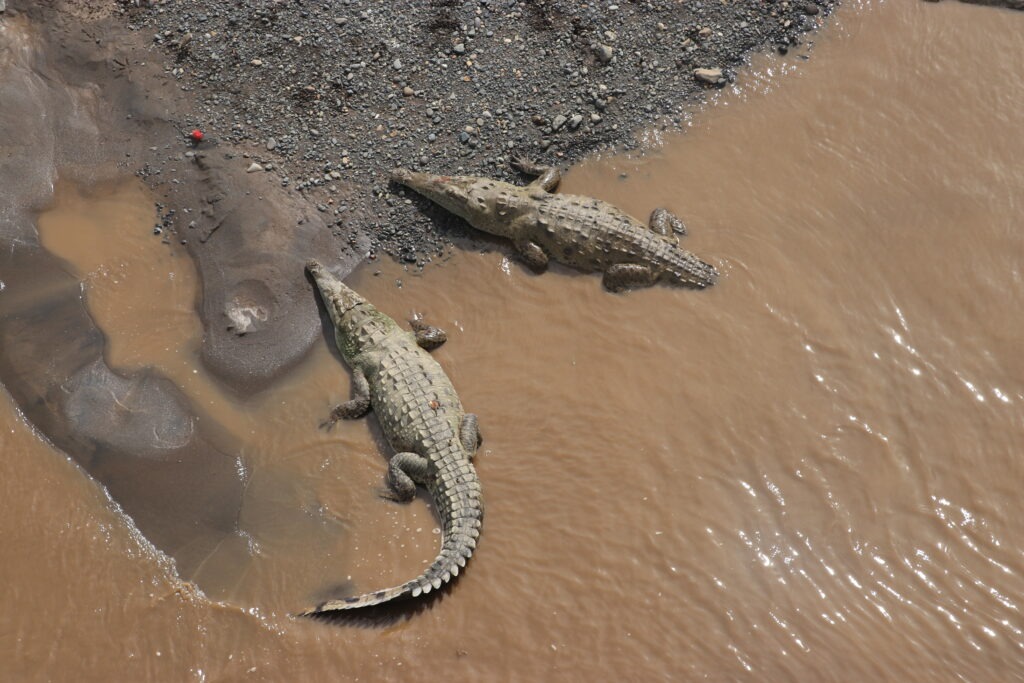 At the crocodile bridge you will see just that… lots of giant crocodiles. You may ever get lucky and see some macaws as well. Not to mention there is a view on the other side of the bridge from the crocs that is right out of Jurassic Park, it is so stunning.
Then as you pass by Jaco make sure to stop at the viewpoint or anywhere along that stretch where you should see a giant flock of macaws along the coast as well as a few large iguanas.

It might also be your first site of the ocean so have a little stop and enjoy the gorgeous scenery and have yourself a coco loco or just a coconut without the rum from the roadside vendor.
Volunteer with Maximo Nivel
If you have a long trip planned then I absolutely think you should volunteer abroad as it is life changing.

You can give back to the community that you are visiting while also see the sites during your off-hours. The people you will meet, the good you will do and the experience are truly some of the best parts of traveling I have ever done.
There are a myriad of ways you can volunteer with Maximo Nivel as well whether you want to teach english, work with kids, medical, dental, turtle conservation, sports coaching, construction, eco-agriculture and more!

Visit Manuel Antonio park with a guide
I am not one to use guides much nor recommend using them as ideally I should be all the guide you need… However, in this instance you really want a guide as you will miss some of the amazing animals without one.

Guides will also bring a telescope so you can see some of the beautiful tiny animals you'd never find without them and the scope. On my visit I was able to see all of the things I wanted to see the most and animals I have never seen before.
I saw a Fer De Lance snake, Costa Rica's most dangerous snake; all three monkey species in the white faced capuchin, spider monkey and the main one I wanted to see, the howler monkey; bats, tree frogs; tico chameleon, parrots, rainbow crabs, lots of iguanas and other lizards, Costa Rican raccoon and so much more!

It's nice as well as it is just a 1.5-2 hour day and it's 5 minutes from the heart of Manuel Antonio. After you are done In the jungle you then can just walk out to the amazing beach and spend the rest of your day there!
There are a few beaches as well so you can pick whether you want one with a few more people of something more quiet. I actually saw howler monkeys in the trees along and empty stretch of white sand beach… it is truly paradise.

If you need a guide Paddle 9 is rated the top guide on tripadvisor and is a great price, they also pick you up from your place and get you some fruit for a snack.
Their guide Adrian and others are completely trained and full of so much knowledge on the park and the entire area.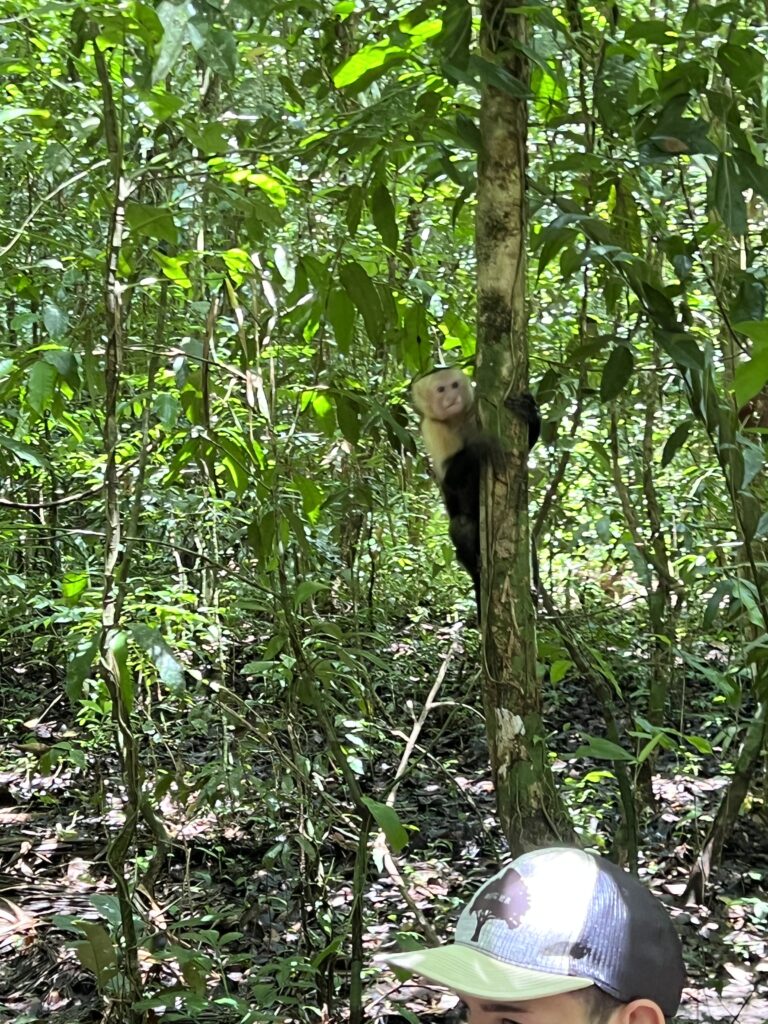 It's not just some person who says "on your left you'll see….". Instead all of their guides are incredibly passionate and love sharing their knowledge on their home and hoping they help you learn about the area.
Experience the local nightlife
Manuel Antonio isn't the most exciting town for nightlife but if you want to stay out a little and grab a few drinks there are a few key places to go.
Cafe Milagro is a chill spot for some craft cocktails and on the weekends they have live relaxing live music until around 9:30.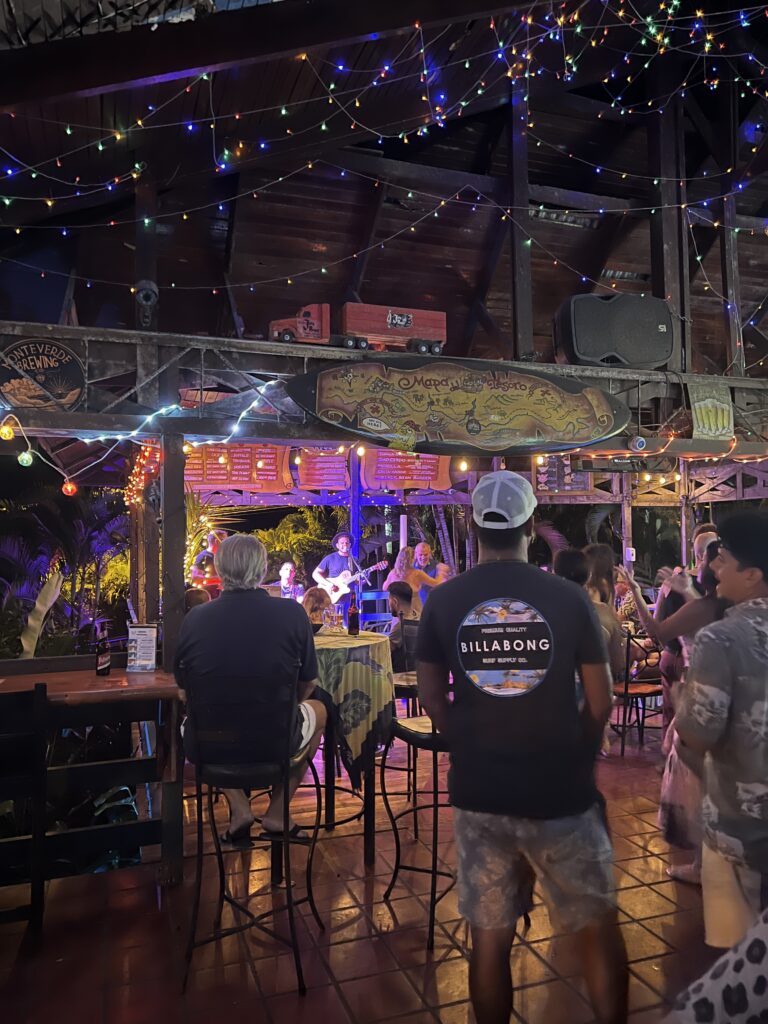 A little more rambunctious with live music proceeding to a little faster paced stuff is Bar Jolly Roger but it also closed at 10pm due to noise ordinances.
But if looking for something that goes later with more spirit then head to Selina Manuel Antonio where they are open late playing faster paced and louder music.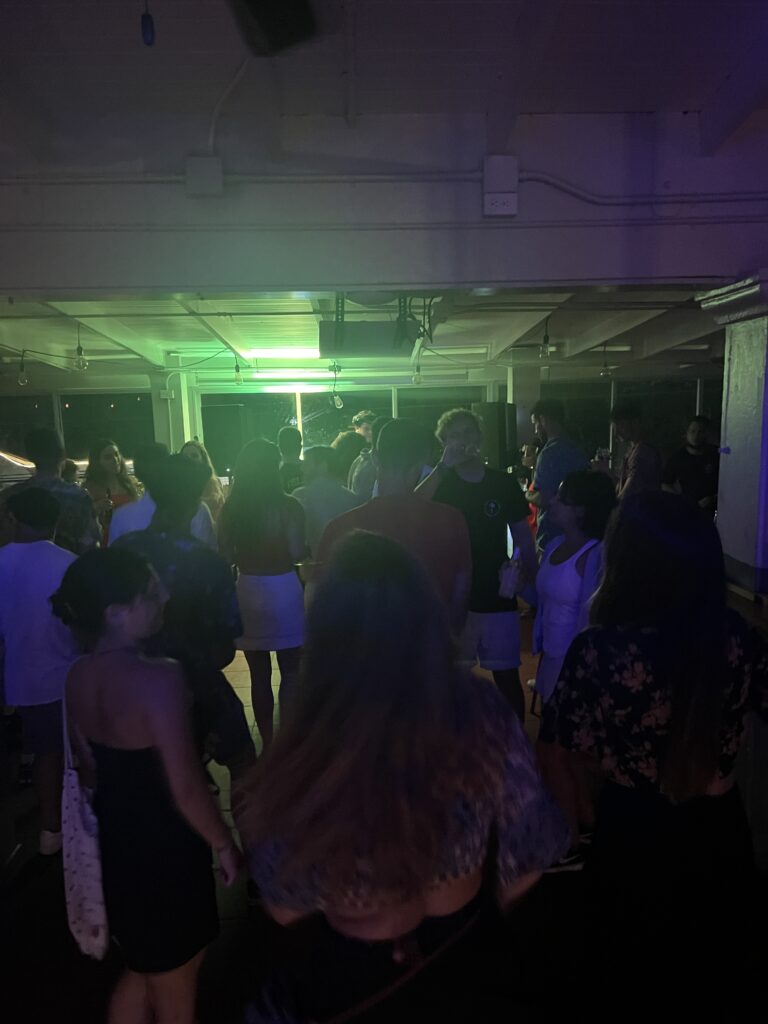 On weekends they should be packed and may also charge a $5 USD cover or something close to that. Drinks are really reasonable though.
If you are a very seasoned traveler and want a rager then go to Republik in Quepos. With that said… it is jam packed from wall to wall with locals so if you are a more naive person or less experienced in other cultures I would skip it.

If you are a group of friendly Aussies or Canadians for example… I am sure you can have a good time if you are respectful of the locals and not causing any issues.
To be honest I didn't even like it as even I stood out like a sore thumb so it was a quick exit.
If you are looking for a great pool bar vibe well then….
Shana Hotel Pool Party & Happy Hour
If looking for a beautiful hotel to stay at or a good happy hour pool with 2 for 1 drinks and sunset view, come to Shana By The beach!

They have a family pool and an adults only infinity pool with a bar in between and waiters bringing you your 2 for 1 drinks!
They also have a pool party with a DJ and happy hour from 12-6 on Sundays. It can be chill or more busy pending the season but if you want a pool day head on down Sunday!

For more info in the hotel check out my article link here as it is the best place to stay in Manuel Antonio.
Beach hop
Not only do you have the stunning jungle and National Park that are incredibly bio diverse but you also will find some world class beaches!

Not only are the beaches full of great sand, and the water a beautiful blue but it's also unique in that the jungle creeps right up to the start of the beach.
There's a good chance you will see some wild animal on a beach walk whether it is a sloth, monkeys, parrots, toucans or some of the other beautiful animal here.

This contrast of the jungle and the beach truly makes Manuel Antonio beaches some of the most picturesque on earth.
Best Beaches to visit in Manuel Antonio
Great beaches to visit are Playa Espadilla Sur (South), Playa Manuel Antonio, Playa La Macha, Playa Espadilla, Playa Biesanz or Play Gemelas.

And maybe even some hotels like Shana By The Beach will have their own private little beach like Shana's surrounded by the jungle in a cove.
Get some exercise out on the water!
There is a ton of great stuff you can do on the water whether you want to surf or learn how to, kayak or paddle board.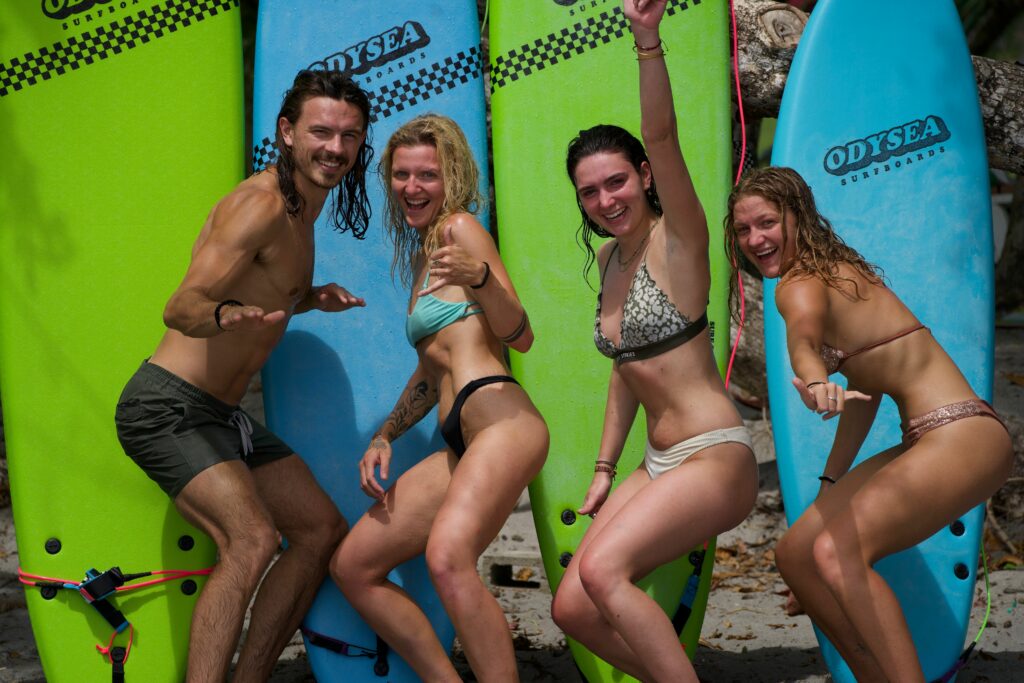 You can always rent gear on the beach or at a rental shop and go on your own, or you can take a guided tour through the mangroves or on the ocean.
However, again Paddle 9 is a great resource for this and will set you up for an amazing kayak tour as well as teach you how to surf! They also have Paddleboard trips.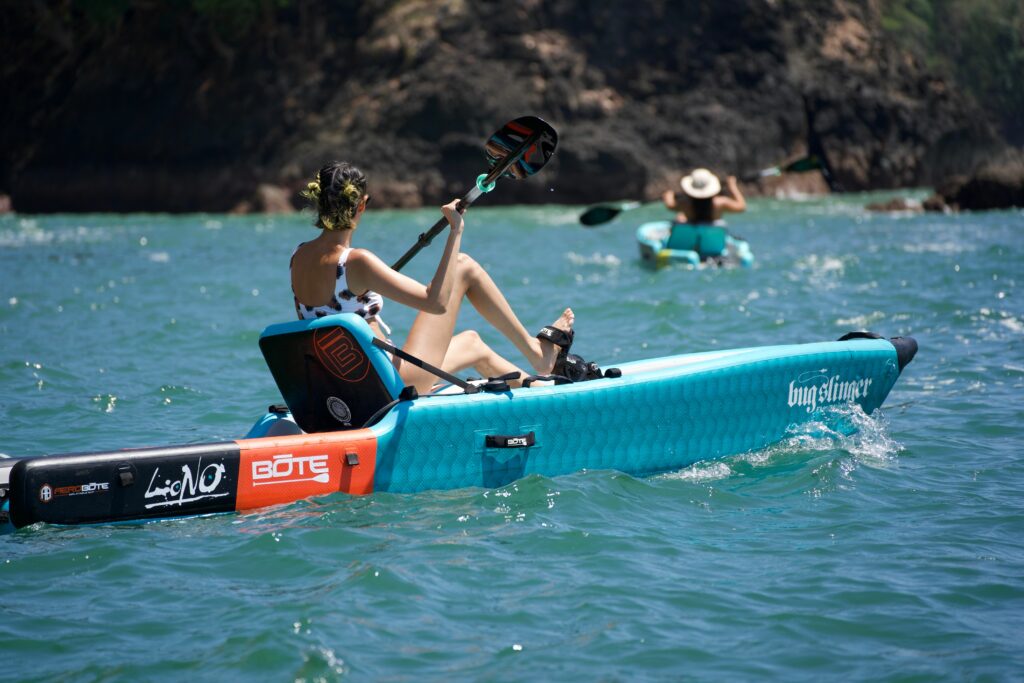 Fishing trips
There is world class fishing in Costa Rica. I caught so many giant mahi mahi and we even had a decent chance to catch a marlin!
It is a little pricey to do fish charters in Costa Rica compared to other Latin American countries but it is still half the price of the USA. Always be sure to see pictures of the boat you will go on no matter what country you are at.
Eat All The Fresh fruit
Be absolutely sure you get some of the fresh fruit and juices. Not only is it 1/5 the price of the USA but it's also 2x the flavor.
You may get other countries fruits at your local grocery store but what makes the flavor significantly better is that it is picked when ripened and had it's full life on the tree.


Where if you're at your grocery store at home that same pineapple was picked much more raw and ripened off the tree thus not naturally growing to its full potential and flavor on the tree.
Go Eat Some Local Food!
I mentioned this above when saying to go to Quepos but doubling down here as you must go eat at Marcela's or Soda La Feria in Quepos.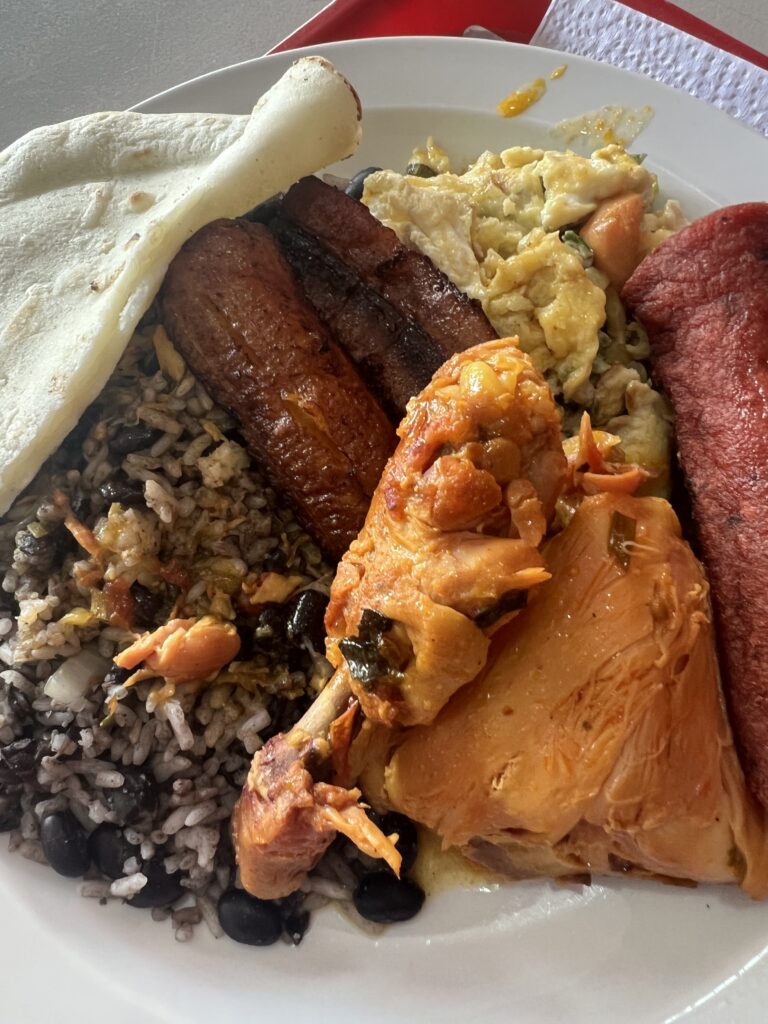 I can promise you the flavor in their chicken and meal will be 10x that of anything you get in Manuel Antonio nice restaurants.
Play soccers with the locals
Most every day starting around 4/5pm there will be soccer games at the field in town if you want to stop by and play with the locals!

Where to Stay in Manuel Antonio
You must stay at Shana By The Beach. It truly has absolutely everything you could want in a vacation hotel!
I could go on and on but aside from it literally checking every box, it is moderately priced with a reasonable middle ground of pricing out of the places in the area.
Read more about this amazing hotel in a full article here!
How to get To Manuel Antonio
You will want to fly into San Jose and then either rent a car, arrange private transportation or get a shuttle.
If you are looking for shuttles or private transportation I use MJ Travel Services [email protected] or you can go direct with Interbus [email protected].
Private ride will cost around $150-200 and a shuttle $50-60 per person. Private is nice as you can then stop at the aforementioned crocodile bridge and for macaws, snacks, drinks etc.
You can of course take a public bus from the airport as well but would save that for the more seasoned travelers or those on an extreme budget backpacking around etc.