Rome is one of the best cities on earth! Going to Rome literally ruined some of the other cities on my Euro Trip as it is absolutely stunning. I can't say enough other than you don't see Rome, you feel it.
Thus, I want to make sure you make the best of it and if you want some great Rome tips then I think you came to the right place. Here you will find 17 perfect tips for Rome and some unique ideas for visiting the eternal city that you won't find anywhere else.

Rome itself can be really overwhelming as there is so much to see that it is tough to know where to start? If you have read my other articles you know I love Rome and it is an absolute must-see.
Furthermore, I have one major secret must do tip in Rome as well, which is an article you have to read as it could change your trip entirely.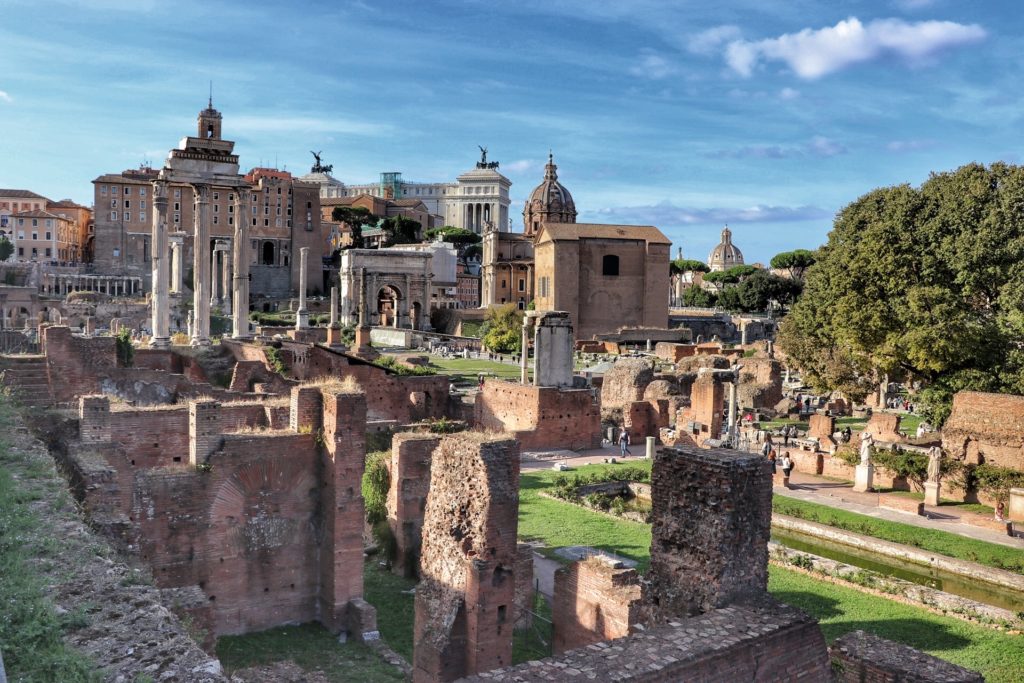 I could go on about how it is one of the most magical places on earth, where hairs on the back of your neck stand up, where your breath is actually taken away, where your jaw truly drops… it is surreal.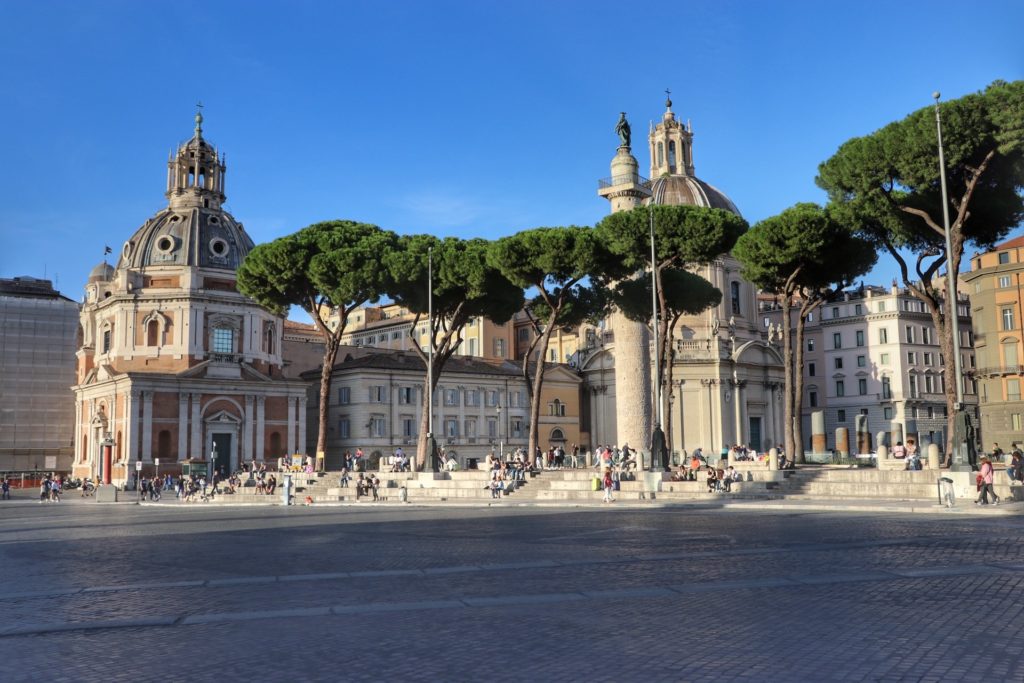 The architecture, statues and details of every step are unparalleled. You'd think every single structure or piece of art took millions of years to construct. I truly have never been sad to leave a place and I felt that when I left Rome.
With that said, here are perfect tips and a guide to visit Rome!
1. Don't Have A Set Itinerary For Every day You Are In Rome

Leave your first day/night wide open with no itinerary and just wander around… obviously you'll see the important stuff later but to start I suggest strolling around and go with what you see or what you feel.
Eat when you want to eat, drink when you want to drink, stop for lots of cappuccinos and take lefts instead of rights. Don't make the first day about rushing to see every single site but make it about experiencing and feeling the entire city.

To be honest once you see some of the big stuff… you'll have felt silly for rushing around to see every small thing, which will be marginalized as well once you see the amazing stuff. You probably will decide that sprinting to see a certain museum isn't really worth it as much as strolling around and exploring is.
2. Don't go To Rome in the Summer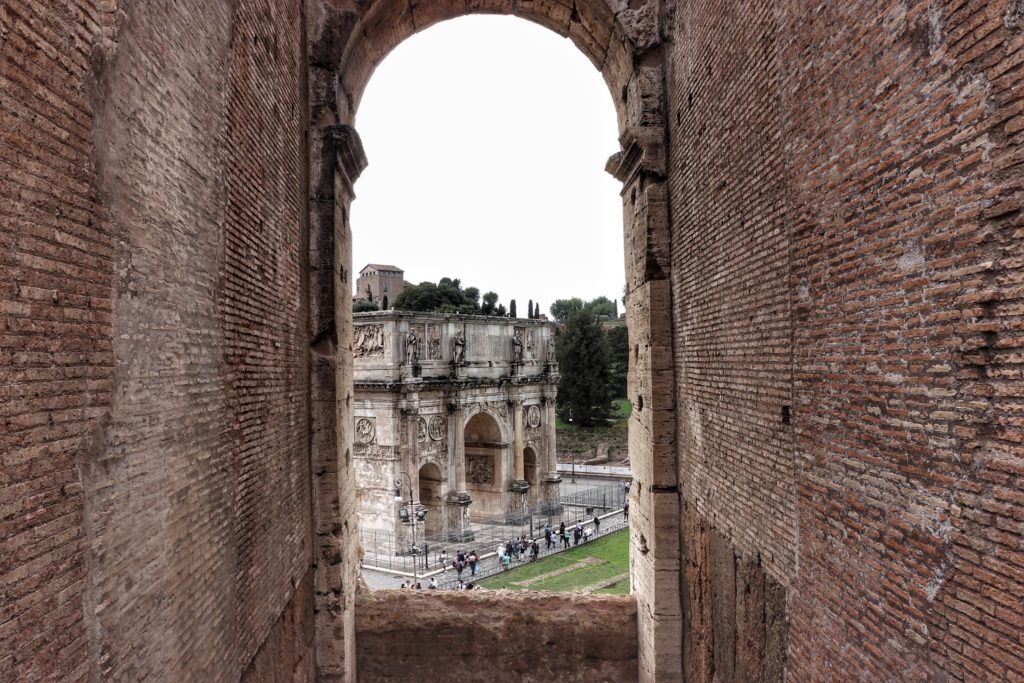 I was there in early October and that was almost too hot and sticky but was just about right. It is such a walking city that I have been told the summer is miserable from multiple people.
Not to mention you have to be covered up to enter the Vatican. Thus, with those long lines, moving at a snail's pace throughout and spending 4+ hours or more there… the summer sounds awful.

Furthermore, the Summer is high season, therefore by going in the Spring or Fall you will be sure to get much cheaper hotel rates and less busy sites & restaurants.
3. Walking Rome Is Better Than The Vatican
This is blasphemous… I mean I think it is literally blasphemous… especially since I was writing this note as I walked through the Vatican but… Rome is significantly more interesting and exciting than the Vatican.
Unless you're a major history and art lover you might like the Vatican more but I doubt it. I'd give Rome a 10/10 and The Vatican (not including the Papal Audience with the Pope in St Peter's Square) a 8/10… I hate to say it but the Vatican was a hot, jam packed artifact, rug and painting museum….
Not to say it isn't really interesting but the magnificence of walking Rome is so much more incredible and awe inspiring.
The Sistine Chapel was a pretty mural, that truly is incredible to think how it was done but… to the cynic it was a giant painting in a room stuffed with hundreds of people while being told to be quiet, To get there you also have to walk slowly being crammed in the Vatican areas to get to the Sistine Chapel itself.
I know this is cynical but… I took a vote and 90% of the people agree. I just think it is so much more incredible to see the structures, people and streets of Rome then a lot of paintings and artifacts… again unless that is your thing.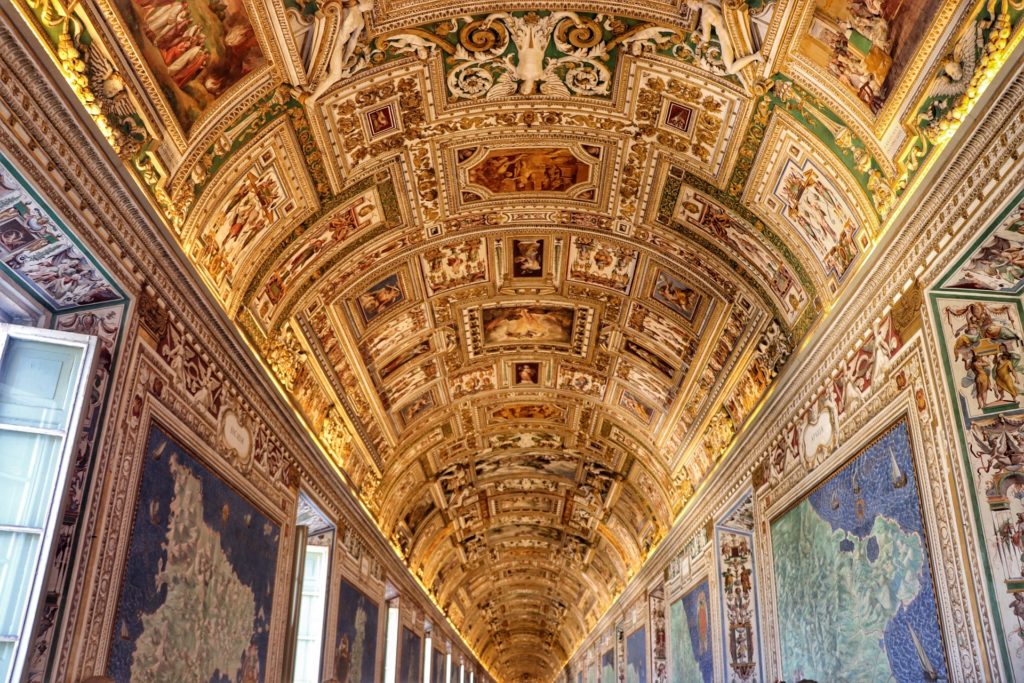 4. Do the Vatican at night.
Now that I said blasphemous things about the Vatican and will probably get struck by lightning soon, but regardless you still need to go of course… and when you do visit the vatican at night.
This is a great little idea for a few reasons. A. It will be much less busy. B. It will be cooler C. It is 95% indoors so the light won't affect anything you see or do. Furthermore, as I mention a ton, Rome & The Vatican are just so cool at night as it adds to the mysteriousness and feel of everything.
5. Wear comfortable shoes
This is a simple one but extremely important. You will walk more than you ever have and those cobblestone street don't play with heels or wedges. I haven't met one person who didn't say they walked more in Rome than any other place they have visited.
The best thing to do in Rome is walk, see things, explore the entire city on foot and truly your feet will be extremely sore by the end. I even was sleeping with my feet elevated from how swollen they were!
6. Don't get the Roma Pass unless you know you will use it efficiently
Should you get a Roma Pass is a common question of visitors. I am torn on whether to get it or not and when that is the case I say don't get it. You get two free museums (if you buy the 72 hour pass), one being a line skipping pass for the Colosseum, however you still have to reserve a spot to see it… so it's still an extra step regardless.
Furthermore, two museums I actually wanted to see and Villa Borghese as well as Capuchin Crypt didn't even accept the Roma pass. The Roma Pass is good for transportation, but you can buy that separately simply enough and as I mention you should be walking around everywhere as much as you can anyways.
With that said, you still have to pay for the metro line that takes you from the airport to Termini Station, which is €14.
7. Walk Rome at Night
Rome at night is hands down better than Rome during the day! Everything is lit up and it just gives you this extra historical moodiness. Not to mention that there is a chance you could get The Spanish Steps & Trevi Fountain and more all to yourself!
The weather is better, the crowds are smaller and the way things are lit up is so beautiful. Everyone also eats so late in Rome that going on a little walking tour at night to digest all your food and maybe wine drunk just makes it better.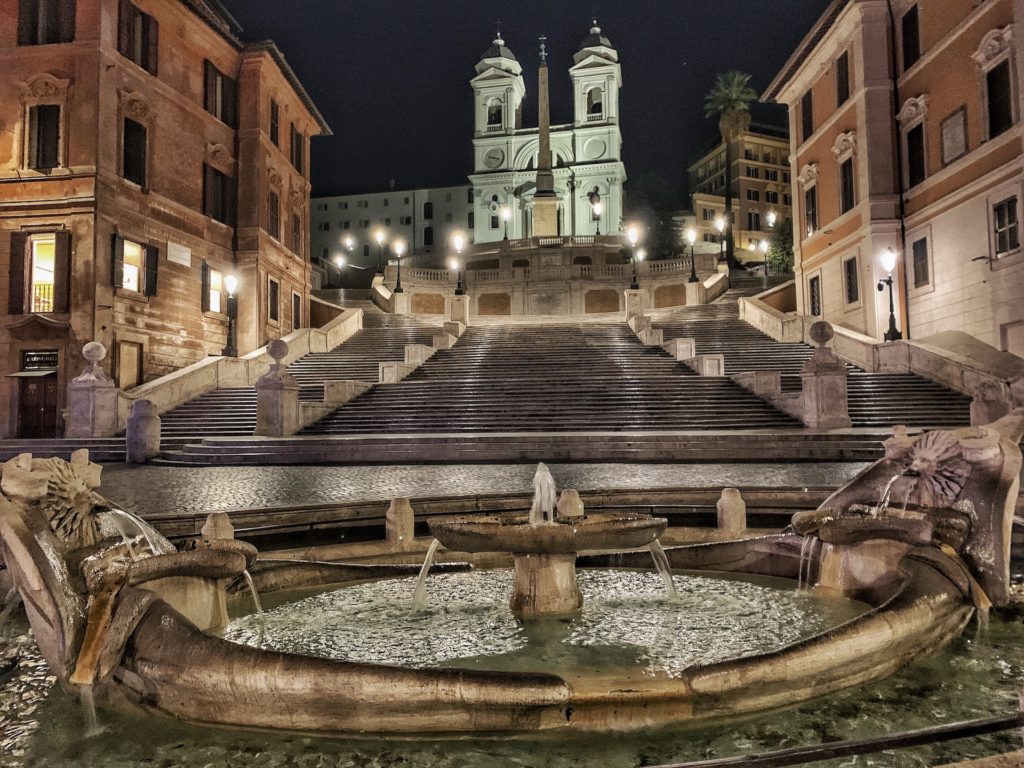 8. Bring a large bottle of water with you everywhere
There are water fountains, which are one of my favorite Rome things, everywhere to refill your bottle! They also charge you at restaurants for water so bringing a bottle around and filling up in the fountains is a great idea!
9. Go for a walk or run to the top of Gianicolo Hill.
Wow… what a view. Not only is a great walk, with drinks at the top, it is one of the best views, if not the best, in the city. Definitely take a walk up there and soak in an incredible site of all of Rome.
10. Should You Bring Kids To Rome? No.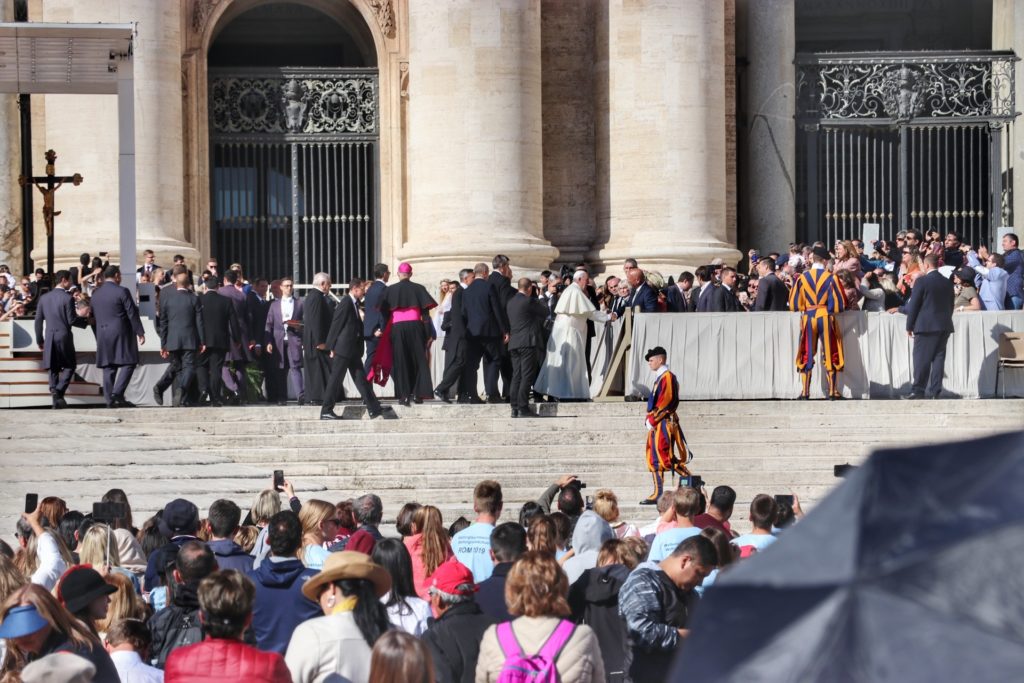 They won't appreciate and I would have been bored out of my mind as a kid… especially walking through the Vatican. Furthermore I feel like if you brought your kid to Rome they'd be unimpressed with the beauty of future trips too and take other places for granted.
I honestly think a person would truly overall won't grasp the magnificence of it until you're like 25+. I overheard more than one of quotes like these from parents: "The kids are more interested in the fish in the pond… than the Roman Forum."

Someone younger who loves history would love Rome as well so 25 is a little high but… you get my point. I think this also lends itself to my tip 3 about Rome being much more interesting than the Vatican, where the older you are, the more you will appreciate things like the Vatican as well.
11. Download Google Offline Maps
This isn't much of secret and isn't Rome specific but this is such a huge help if you don't plan to have an international phone plan. It will of course guide you where you need to go but also shows you what direction you are walking in, which is help enough in itself!
12. The Vatican Museum and the Papal Audience are two separate tickets

You may want to make them two separate days or make sure you have plenty of space between the two. I actually went to the Papal Audience in the morning then had a long break so walked to Trastevere and Gianicolo Hill before my ticket time to visit the Vatican Museum. With that said, see my next tip.
13. Visit the Vatican Museum Well Rested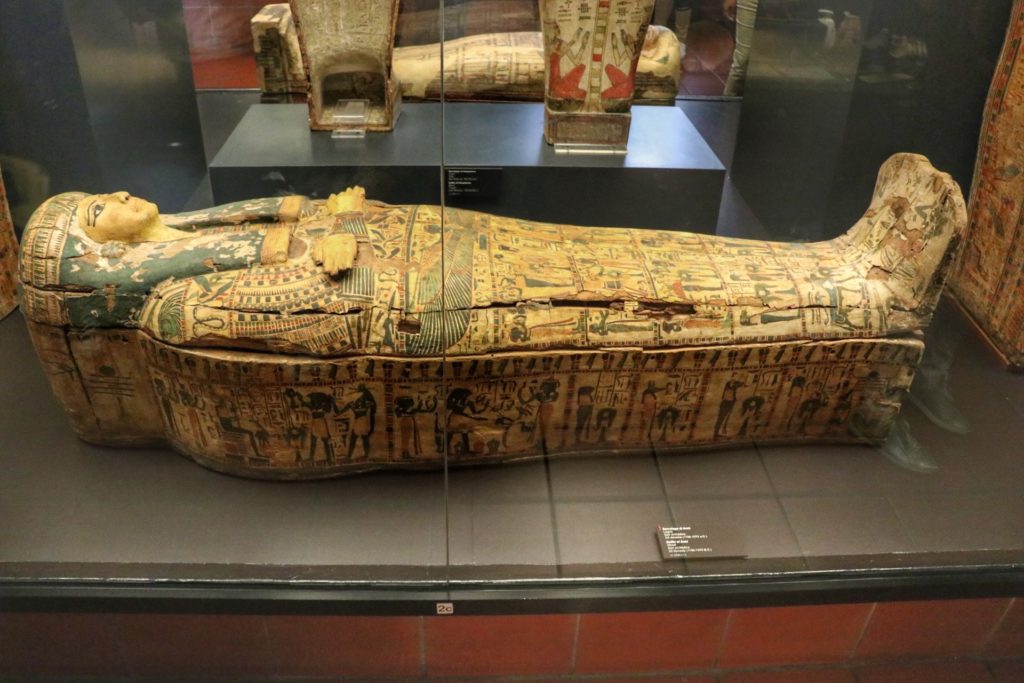 As I alluded to, the Vatican Museum is a touch dry… and I visited it after walking a ton most of the day. Thus, adding to my thoughts on the Vatican probably didn't help I was exhausted and my feet felt like they were going to fall off.
14. If you are tired, stop and relax, stop rushing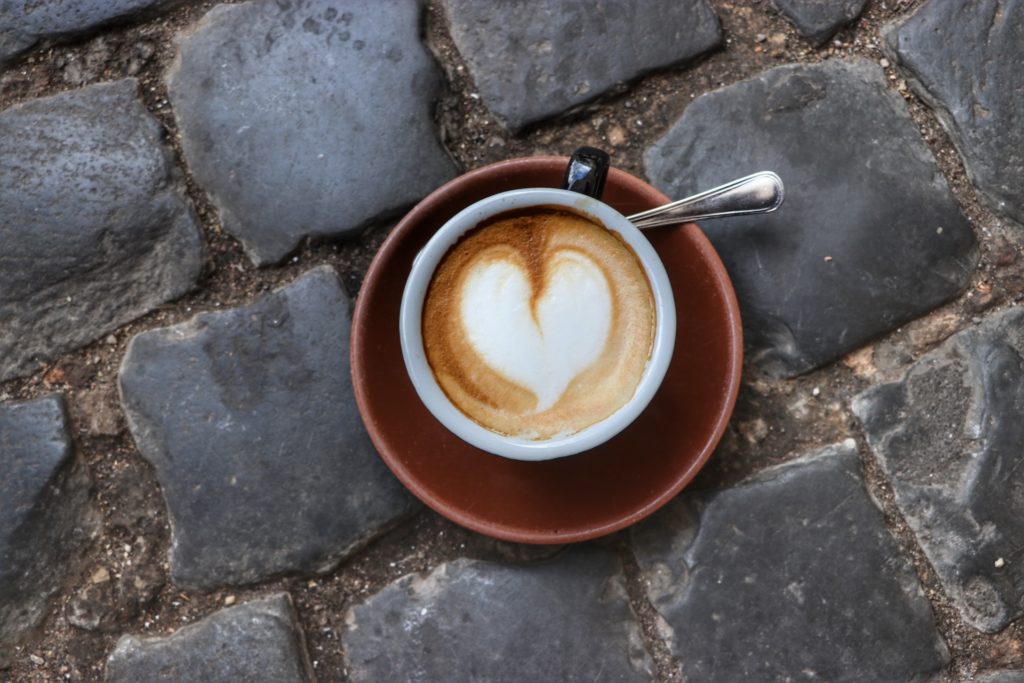 Honestly go hard in the morning to afternoon until you feel like you can't walk anymore. If you are good at naps then go nap for 2-4 hours and come back for the beauty at night well rested.
Especially with jet lag I was able to split 24 hours into 2 full days. I basically slept 4-5 hours, walked around for 8 hours. Slept 4 hours, walked around for 7 hours and drank, ate etc.
15. Best place to sit For the Papal Audience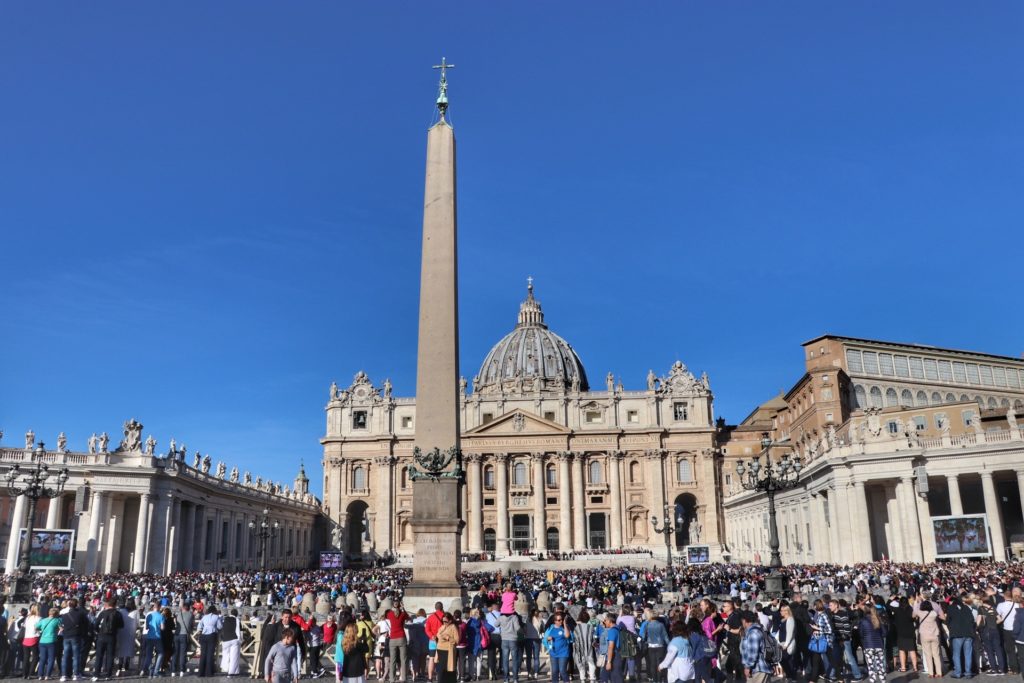 Sit on a corner in St. Peter's Square if you have the chance. The Pope comes out to great everyone, driving around waving and sometimes walking so you may get your chance to shake hands or even he sometimes takes selfies!
Be sure to arrive an hour or more early! The lineups are long and you could be waiting over an hour just to get in!
16. Go to the Capuchin Crypt
Wow… It is cheap, quick and gave me a visceral emotional feeling, one of the largest on my trip. It is so eery and unique that it is absolutely worth the trip. I don't want to see 1,000 paintings or rugs… but I do want to see this kinda stuff.
17. Drink At Scholars late night
For the drinkers or people looking for a party, bars close at 2am in Rome. However, there is a bar that keeps going until 4am, called Scholars, it is a good time!
See this article on 10 best things to do for advice on getting around Rome, where to stay, eat and more!