If you're looking for the best things to do in Holbox then you can to the right place! Holbox is a lesser known paradise just 2.5 hours from Cancun! If you are not sure where to go and want something quieter than Tulum or Cancun then you need to visit!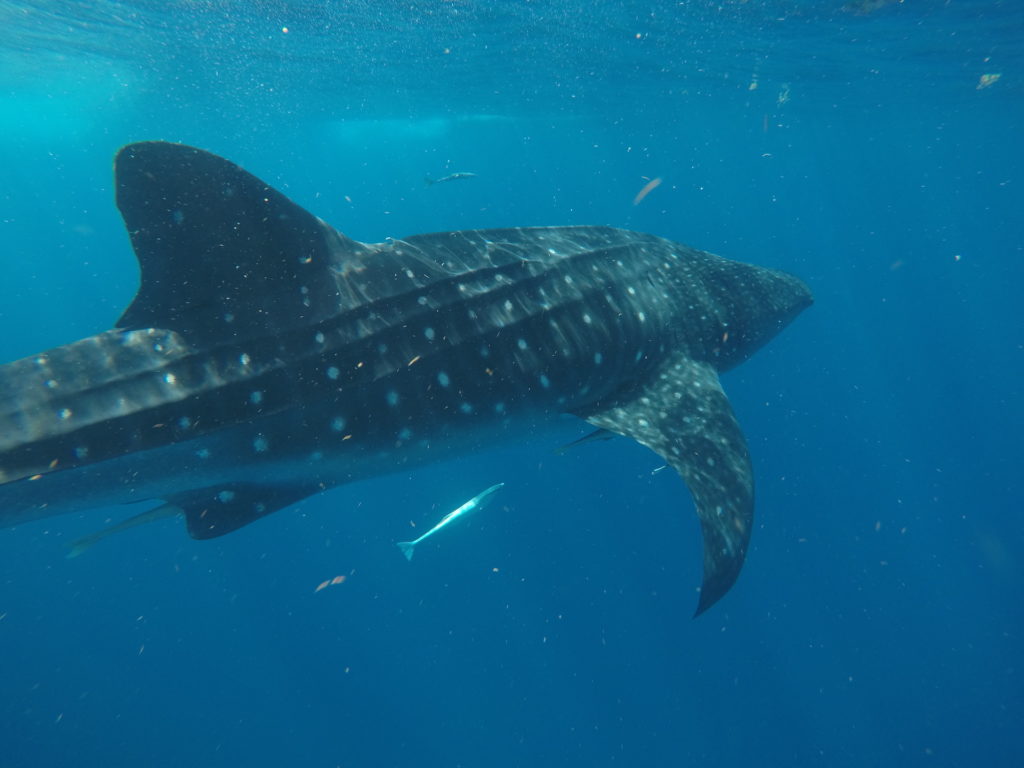 Here you will find things you have to do in Isla Holbox to get the most out of your amazing vacation. Holbox is what Cozumel and Isla Mujeres was 15 years ago so you have to visit it now before it gets overrun!
You get the white sand beach, amazing water and a perfect spot to relax for some r & r. Not tons to do other than lay on beach, drink, eat, read a book and add in some excursions along the way!

Another amazing part of of Isla Holbox is that is safe from the sargassum issue that Cancun, Playa Del Carmen and Tulum have been seeing for half of the year or more. It also is extremely cheap, which is amazing!
Isla Holbox is so off the beaten path with such a laid back feel. It is not Americanized at all and reminded me of a whole different country then the Mexico most of us are used to.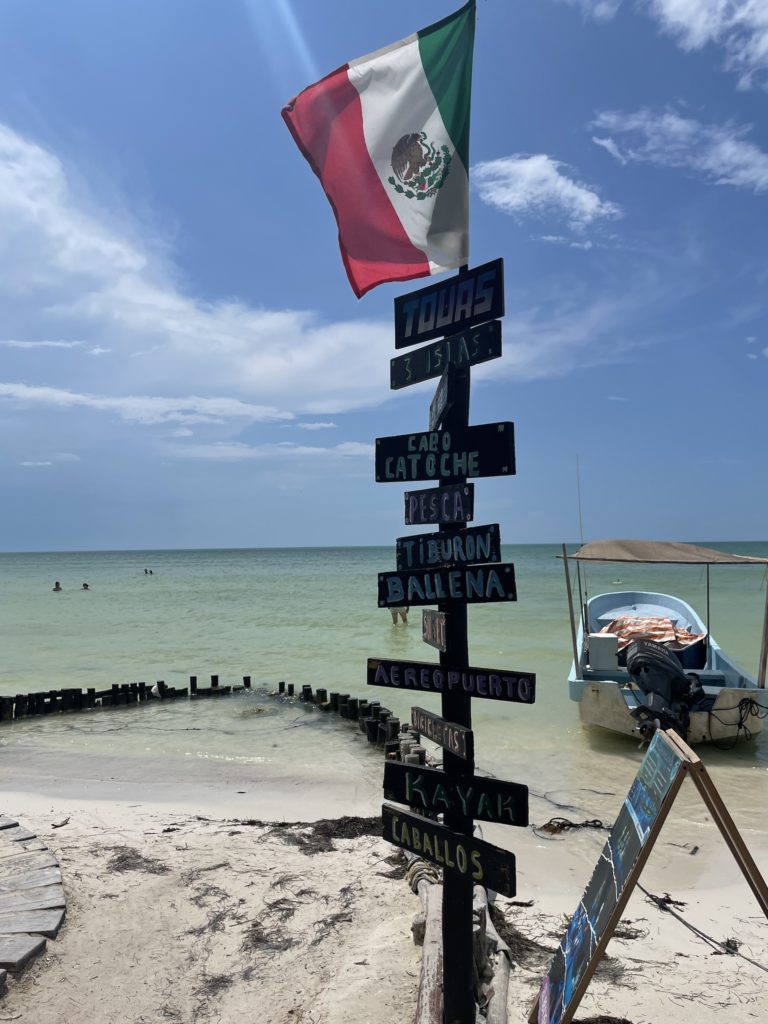 It reminded me more of Roatan in Honduras, or Sayulita with mostly Europeans and not many Americans at all. It has a signficantly more island and chill vibe than Cancun or Tulum or Cabo. It has dirt roads, a rustic feel and just is a peaceful slice of heaven.

It is also just such a romantic place and would definitely come here as a couple vs. come as single partiers. It still is a fun time for singles but this place definitely has the great romantic couples trip vibe!
There isn't a ton to do like you might be able to do in Cancun or Tulum but that is part of the charm as you want to just come here to relax and unplug!

With that said, there is still some amazing stuff to do and below you will see some of the best things you have to do in Holbox!
EAT EAT EAT

Holbox is a foodie paradise as it seems like the entire place is just restaurants and bars. From upscale beautifully designed places with instagrammable worthy dishes to eating the amazing street food, you have to just eat on this vacation!

See this article here for the best restaurants in Isla Holbox! Do not be scared of the street food! If the locals are eating it you are fine! You cannot miss out on eating street food whenever eating in any country!
Whale Shark Swimming In Holbox
Swimming with whale sharks in Holbox is a once in lifetime opportunity. It truly is unreal you can just jump out of a boat and snorkel next to these gentle giants.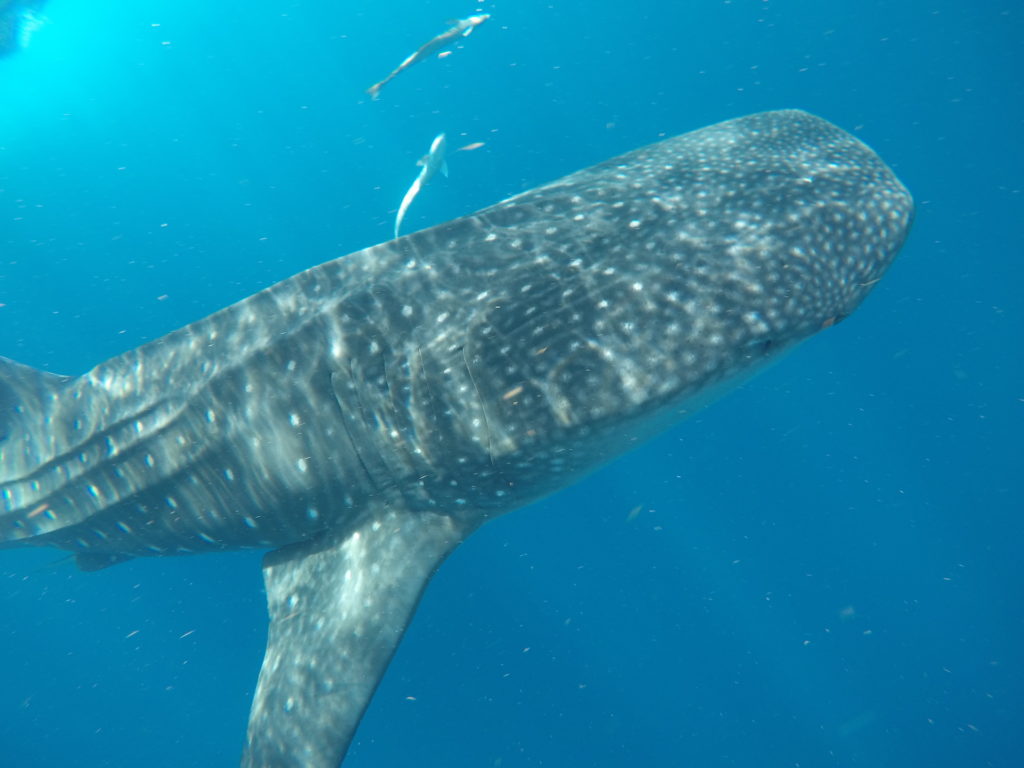 The whale shark snorkeling excursion is something you can really only do in Mexico or Belize if you are in North America so definitely take advantage when you can!
See here for the entire review on snorkeling with whale sharks and if it is worth it!
Shop at the night market at Coldwell and Ballena street
As I recommend with any Latin American country, always check out the night markets and support the local economy.

While a lot of night markets in Mexico have a lot of the same stuff, Holbox had some really beautifully designed dream catchers. There also are other fun trinkets and such to get that are great souvenirs for your trip!
Refugio Animal Holbox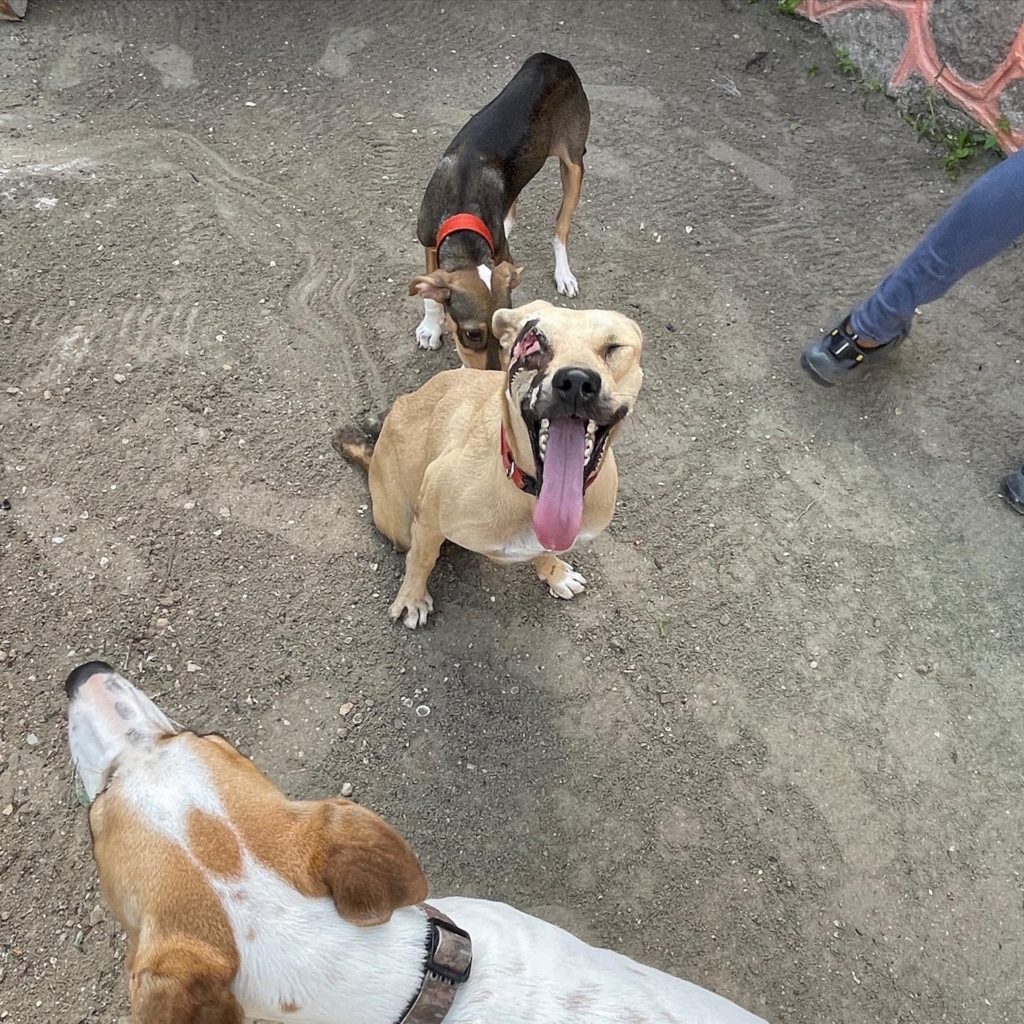 This is such an amazing place where you can volunteer on vacation or adopt an animal! You can even just go in and take the dogs for a walk as it helps the dogs and the caretakers!

They are an amazing animal rescue that helps animals who are in accidents, been shot, ill, abandoned and more. From dogs and cats to raccoons, coatis, and birds, everyone is welcome at Refugio Holbox.
They also send animals all over the world who get adopted! Just be sure to donate to them if you do swing by, they are an amazing organization and work off your financial help!

Dance Party on Hot Corner
The end of every night should end on Hot Corner where people from all walks of life join in dancing in the street at the best party in Holbox! Literally 100+ convene at Hot Corner to eat and drink the night away!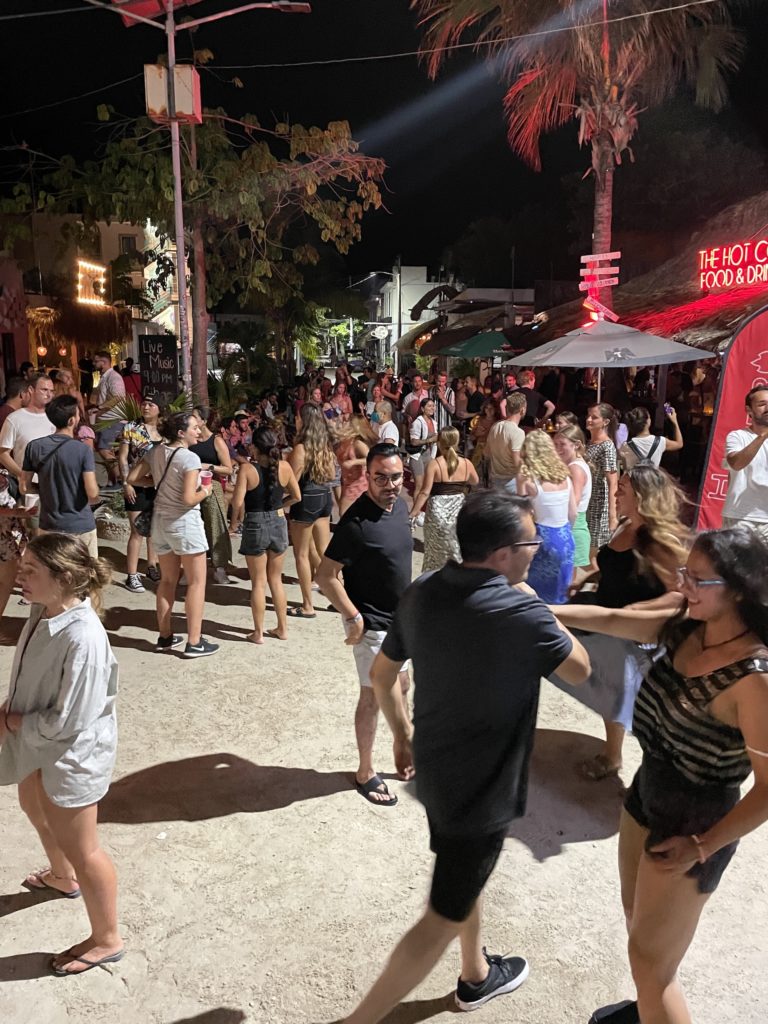 Get your drinks from the bar to support the restaurant and the band and dance it up to the live music!
Do an authentic Mexican cooking class
When in Mexico you definitely should take a cooking class, especially if came down for a romantic getaway and wanted something fun to do!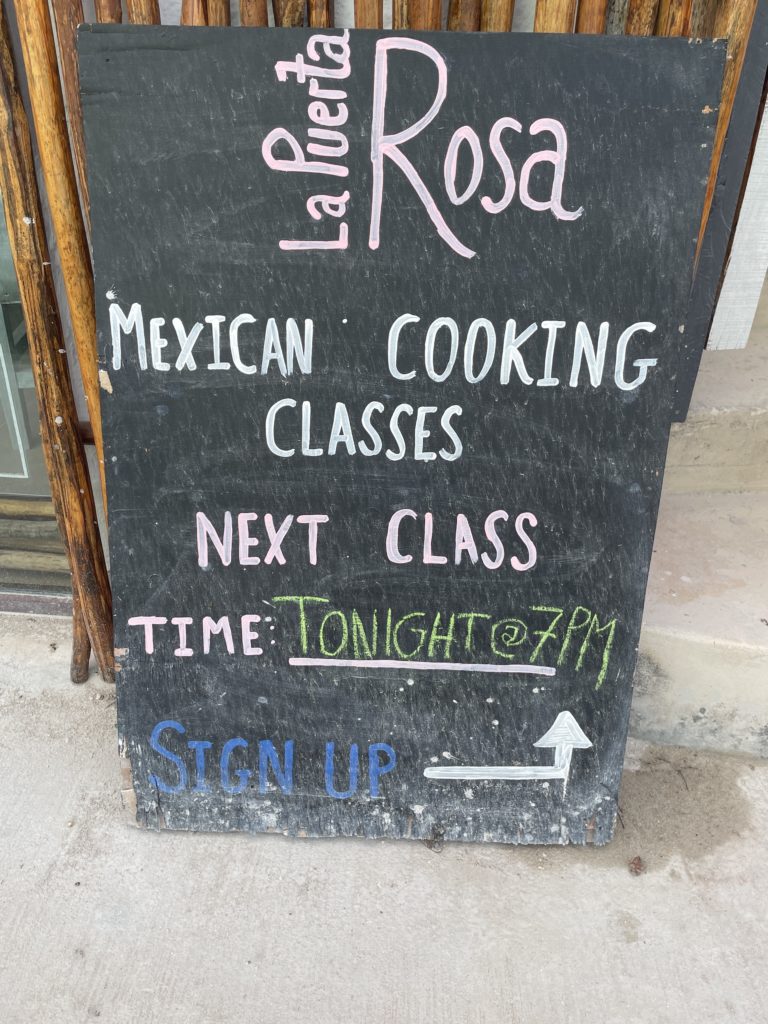 As mentioned you should definitely be eating your trip away and this is a great way to see how to bring some of that flavor back home!
DRINK DRINK DRINK
Similar to restaurants it seems every second building is a bar in Holbox and there are so many to visit!

Whether you plunk down on a beach chair with a margarita in hand, swing in a bar swing, drink in the street at Hot Corner or find some of the beautifully crafted drinks at some of these restaurants, you are sure to have a great time!
There also seems to be live music everywhere so if you like some live music then you will love doing a little bar hop to all the great little bars in the area.
Take the perfect picture, especially on a swing!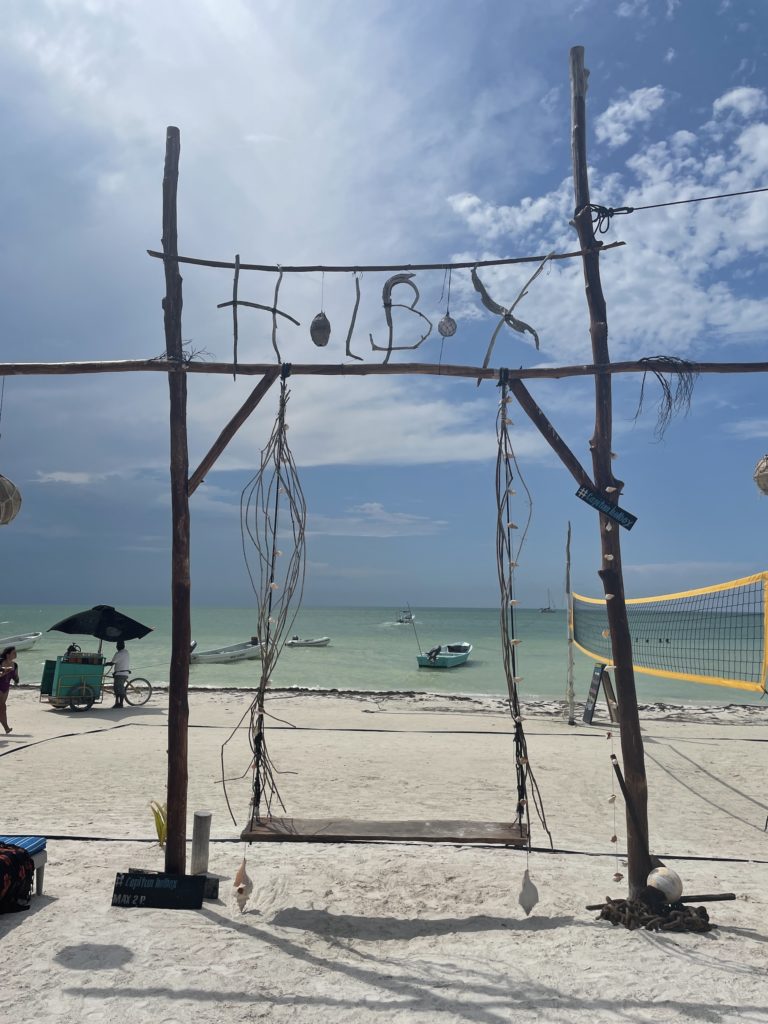 There are countless amazing picture setups Holbox has for you to get that perfect picture from your visit! Tons of restaurants and bars have swings and other fun setups to snag that great picture!
Take A Golf Cart Taxi!

Really, as soon as you get off the ferry this is the only way to get around and to your hotel. Cars are not allowed on the island so you will get to ride in these cool golf cart taxis as your mode of transportation!
Bring Kids to the park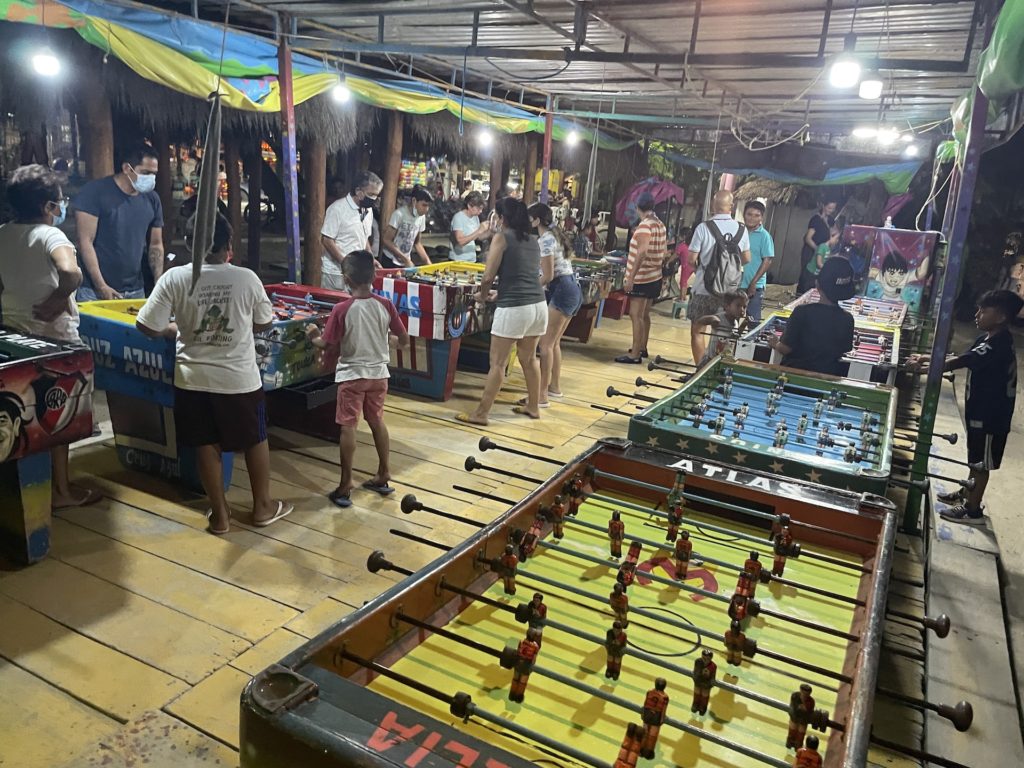 There is an amazing little park/fair for the kids in the center of town at the main square. They have bounce houses, foosball and a bunch of fair games for the kids!
Visit a secluded beach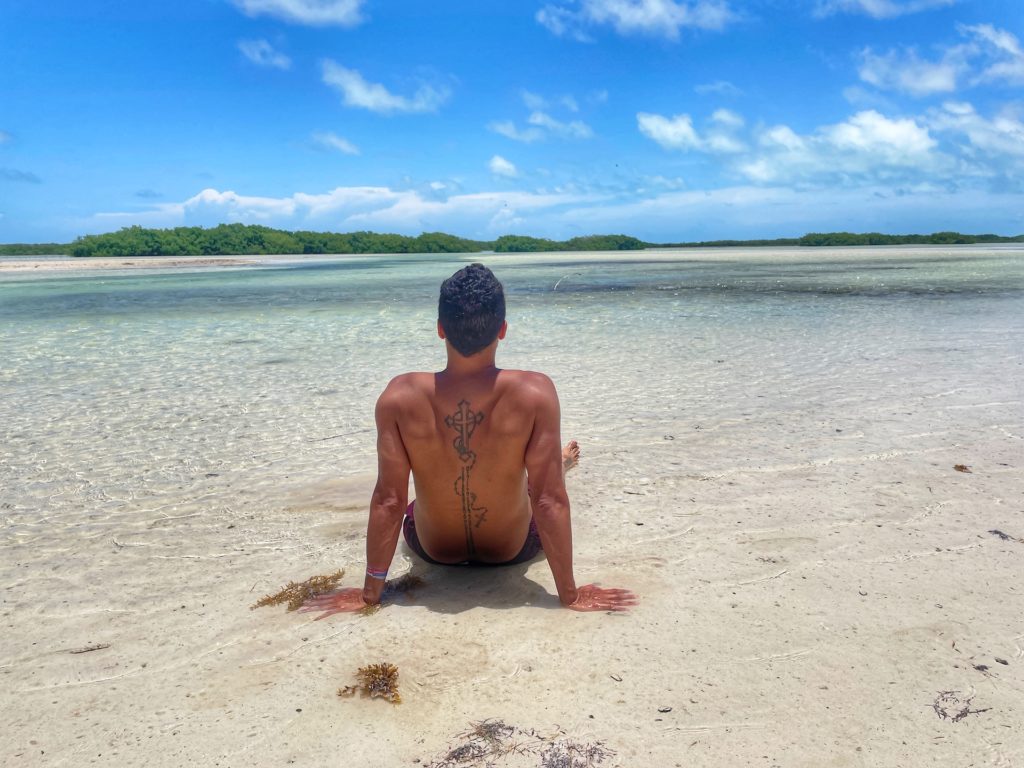 Of course Holbox is known for being quite secluded and having tons of quiet beaches compared to its Southern neighbors. You can go out and find your own little strip of paradise, which is really the reason you came right!
Visit The Mercadito Holbox
The Mercadito is the local market where you can get your fruits, vegetables and really just living supplies vs. the tourist trinks at the night market. This is such a cool place to check out even if you just stop by for a few minutes and walk through!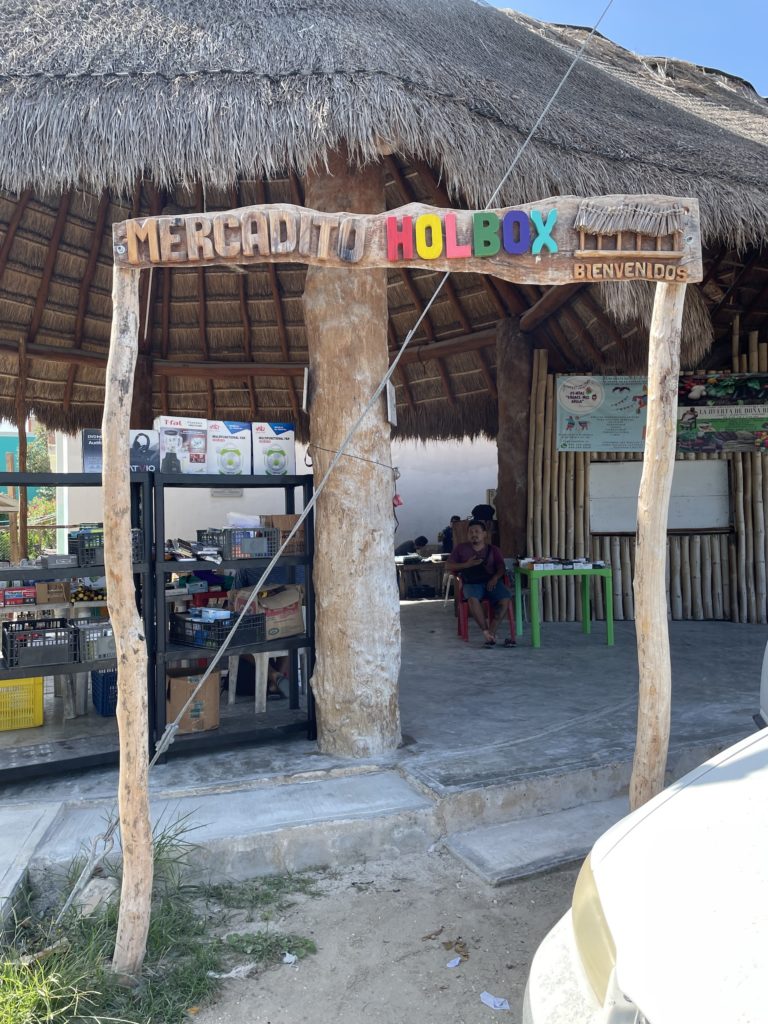 You can't go wrong buying fresh fruit or drinks though so it definitely is worth it!
Play Sports!
There is this amazing facility right in the middle of town where there almost always is a pick-up game of basketball or soccer happening, especially at night.

There isn't much more than I love than not being able to really understand someone in a different country but understanding the game and speaking through sport.
For any athletes out there you know this feeling and it is amazing! If you want something more chill then definitely hit-up the beach volleyball games that start around 4/5pm and everyone is welcome.

Support the locals

Whether buying trinkets from the market or mangos from the cute little girl on the beach, definitely be sure to help the people out in the sun all day just to make a few dollars by giving you things on vacation.
Bike around & See the island
As I have told you to eat and drink a ton, a good way to burn some of that off is by biking around the see the island. It is a great way to get around and explore all if Holbox!

An amazing trip is to just bike either way you want and find your own little slice of heaven at a quiet secluded beach all to yourself!
Eat the best tacos el pastor before you leave!
You definitely have to eat at Taco Queto before you leave as their tacos pastor are incredible and so cheap! The food is so good they don't even serve alcohol there!

They also have these pastor sandwiches that might be one of the best sandwiches on earth, and a must eat if you are hungover!
Live Music at the little amphitheater
Down in the main plaza there is also a cool amphitheater where there often are local musicians playing and a great place to enjoy your street food or drinks!

There also are larger acts who play here with great little concerts you have to go to if are lucky enough to be there when one is going!
Detox at Naranja
I know, more food. However, this place is a great place to get your greens and vitamins back in you! In a place where you may be consuming a ton of cheese, meat and seafood, this is a great place for a smoothie, acai bowl and amazing fresh juice.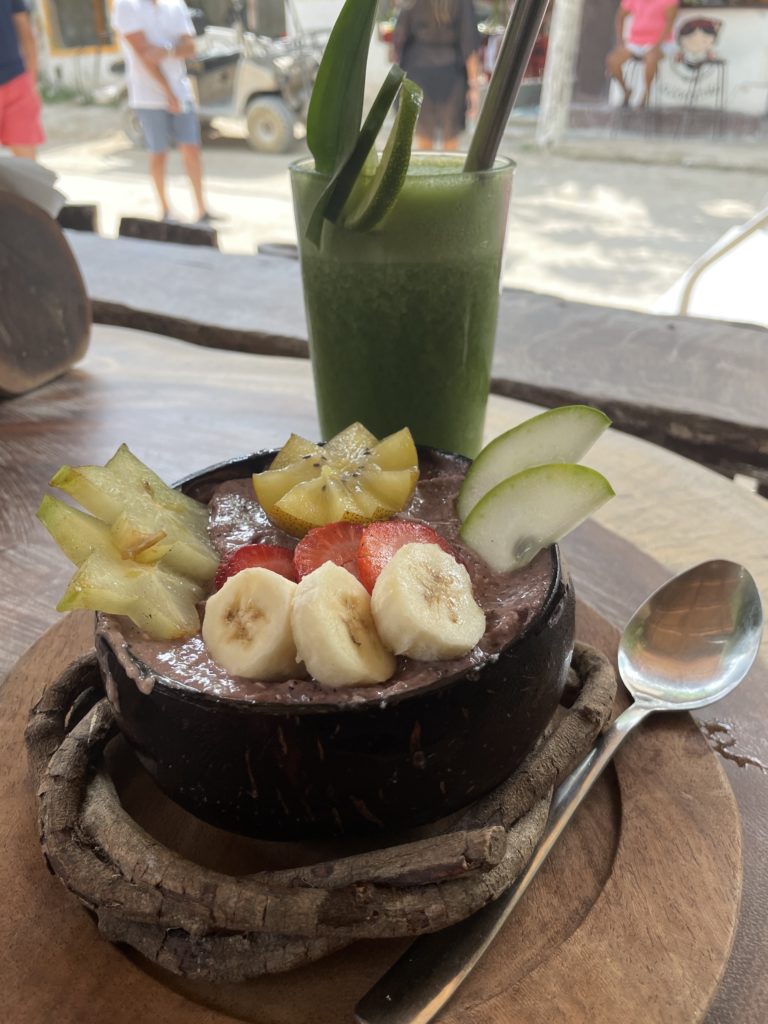 I hope you love Holbox as much as I did and definitely get there before it turns into Tulum in 10-15 years and it no longer is a quiet slice of paradise!