Finding the best restaurants in Miami can be tough! Since it is one of the most amazing melting pots in North America there are so many amazing places to eat!
Do you want authentic latin food? Miami has it! Do you want trendy places, quick places, places to be seen or somewhere to splurge!

The list below is by no means perfect with just three restaurants but if you are visiting Miami these are three places you absolutely have to hit if you are in Miami and South Beach.
Miami is an amazing culinary hotspot with so many different latin cultures along with a ton of money in the city, which makes some of the best restaurants and restaurants with views in the entire country.

If you have never been to Miami you are in for a treat, especially if you are a foodie. Now a local can tell you some authentic holes in the wall but if you want some known places that you can't miss, then you will definitely want to see these places.
Kiki On The River | Best Trendy Restaurant in Miami to Be Seen & See Famous People
Price: $$$$

Kiki is one of the best places to eat, if not the best place, in all of Miami. Not only is the food absolutely amazing, not only is it on the water but the design of the place, the drinks and the people watching is incredible.
Kiki not only boasts itself as a great restaurant but if you also want to party then staying there late night is also the move!

If you hope to see some famous people Kiki is also the spot as just one look at their Instagram shows birthdays and parties thrown by Lebron James, David Beckham, Cedric Gervais and the list of course goes on.
While the people watching and decor is reason enough to come, the food is incredibly good and is my favorite restaurant in all of Miami.

Whether you get the starter of Pikilia Assortment of spreads or the entree like the rack of lamb, you cannot fail! Not only that, they have the best caesar salad our group has ever had.
I haven't even mentioned that being right on the river you get views of yachts sailing in and out whether it is the rich and famous on their giant yachts or birthday party and bachelorette parties going by every minute.

Kiki is the place you have to go if you had to choose one place to eat in Miami! If you want to splurge on not just a dinner, but an experience… this is the spot!
Havana 1957 | Best Authentic Food
Price: $$$
Yes, you can absolutely find more authentic places and food than Havana 1957 but if you are just in town as a tourist and want a taste of Cuba in the heart of the action then definitely need to stop by Havana 1957.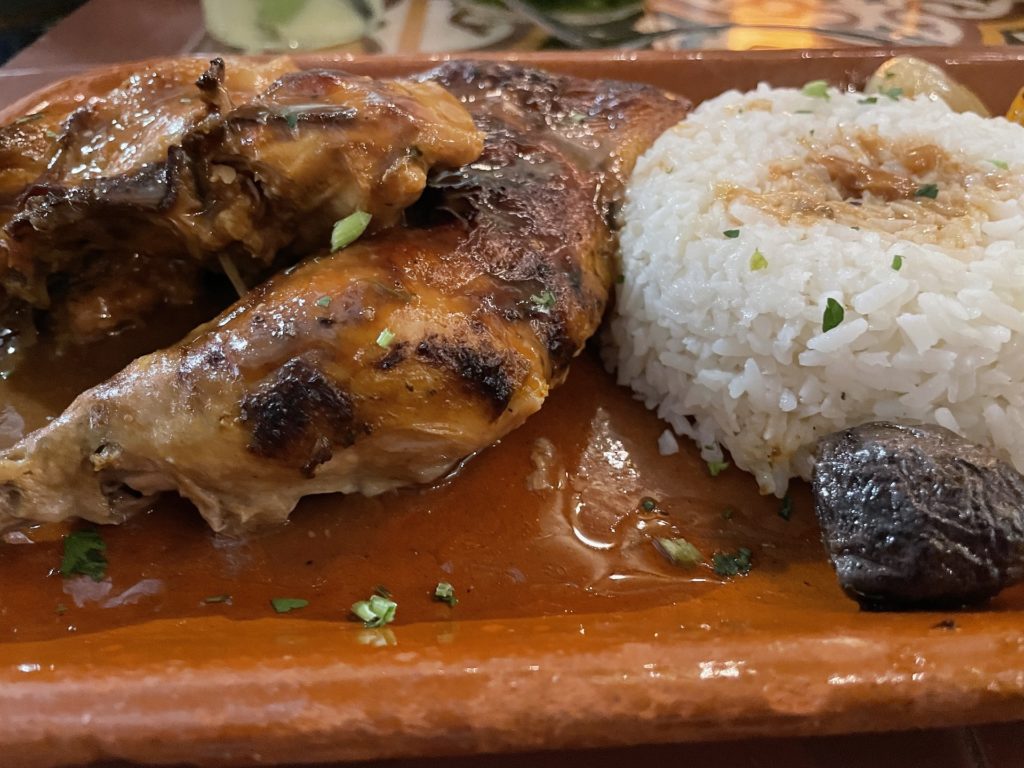 Their food is incredible, the ambiance is great and they have locations all over town! They have an amazing Cubano sandwich, best I've had, authentic chicken rice & gravy dishes as well as over 120 varieties of rum from around the world!
If you want a good time, head there, split a Cubano & the Pollo Havana 1957 then order a pitcher of Mojitos and you are set!

You can find Havana 1957 locations in South beach with multiple locations, Espanola Way and Pembroke Pines. Be sure to ask for a Cuban shot… it does not mess around!
Gianni's At The Former Versace Mansion | Best Fine Dining Restaurant & History
Price $$$$$

Similar to Kiki's, Gianni's isn't just a restaurant, it is an experience! You will get some incredible food and stories of how Versace was famously killed on the steps outside.
The cost is a little high but if you are worried about that and still want to come, you can do their incredible 3 course lunch menu with a starter, entree and dessert for a pretty reasonable price!

Their bread and oil is also to die for so don't get filled up on that! The decor, the setting and the location right on Ocean Drive makes it an absolute must visit if you are ever in Miami or South Beach.
Bonus Great Places to Eat In South Beach
There are a couple of other little things I suggest if you have a chance and are in South Beach.
Rosetta the Italian Bakery

Rosetta is out of a fairy tale. Fresh baked bread, fresh sandwiches, fresh pastries and coffee! If you are hungover it is tough not to go to the chain pizza place next door but once you get the smells from this place… wow!
After a night of partying walking in there and getting a toasted baguette sandwich, and iced mocha latte and a fresh fruit pastry will save your life. A great place to visit and quick food but with amazing taste!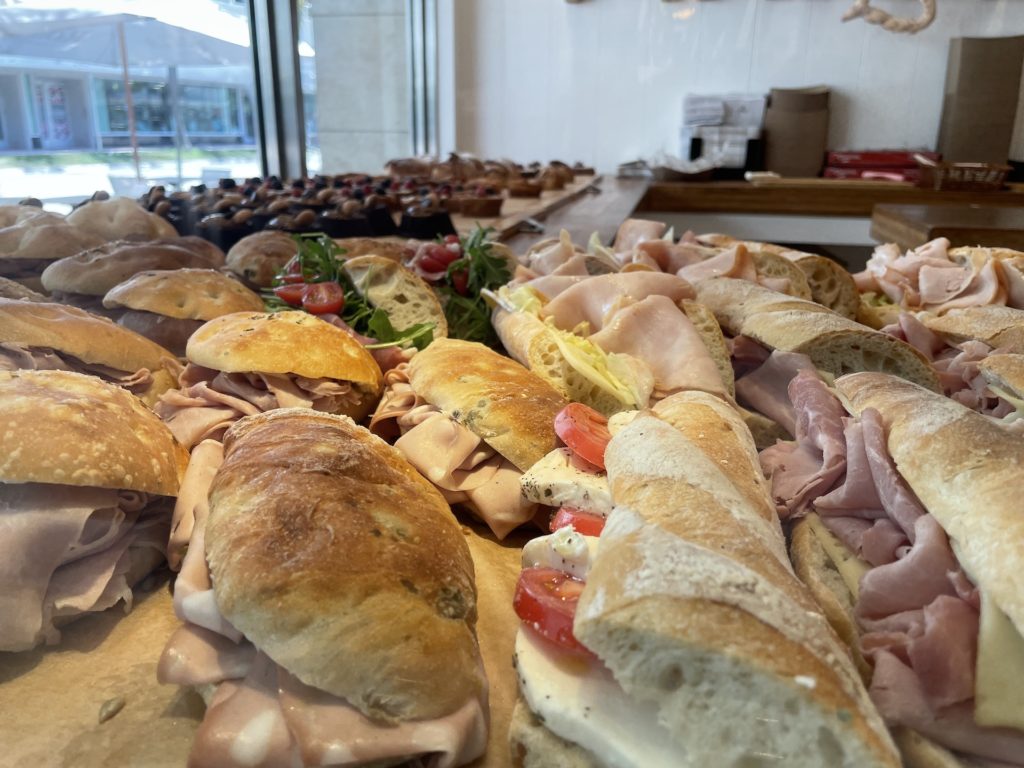 You can even watch through glass as the chefs make the bread and food fresh in front of your eyes… and no not like subway…
The National Hotel – Top 4 Burgers I Have Ever Had
We stayed at the National and even though they completely screwed up my burger… it was still amazing!

It almost had like a high-end Five Guys or In & Out feel to it but larger and better. The National hotel in general is a great place to stay if you are looking for something in the above average realm.
Where to Stay in Miami
If you are visiting and want a Miami experience you have to stay on South Beach where there are a ton of hotels for all price levels.

You will quickly see "art deco" means tiny and fluorescent but it is an experience nonetheless. Staying on Ocean Drive is good but it can be extremely loud and chaotic.
Staying too north like at the Fountainblue and you are out of the major fun, albeit of course that is still fun. The W hotel and Loews are great as well if price isn't an issue.

If trying to save money but still want a great location and place to stay you can try Hotel Victor, Surfcomber and if you want to spend a little more than The National Hotel is a great finer place without paying W hotel or Ritz or Loews prices.