What are the best wineries in Sedona? Did you know Sedona is a great place to visit wineries? Sedona has wineries just outside of town and while it isn't Napa Valley they are still great places to visit and another addition to the best things to do in Sedona.

For all those people who love wine and love the outdoors then Sedona is an incredible place to go and maybe one of the best places to visit in the USA. If you want the 8 best restaurants in Sedona see here.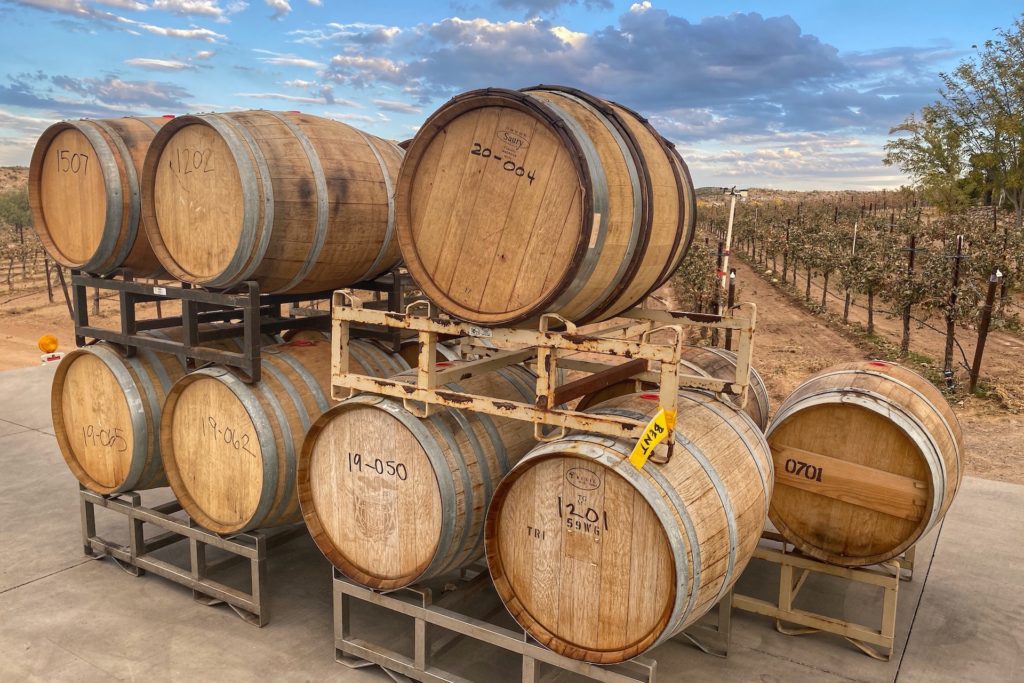 Since there are a bunch of wineries in the area, you may wonder what are the best wineries in Sedona to go to? Thankfully we have done these winery trips countless times and there are a few Sedona wineries that separate themselves from others!

While the wineries aren't technically "in" Sedona they are all a short drive and within 15-30 minutes of Sedona and absolutely worth it. If you plan on getting tipsy and don't want to drive there are lots of companies who offer wine tours from Sedona.
If you are looking for an amazing bachelorette party location or a nice outdoorsy couples trip then Sedona should be at the top of your list. See here for the best Sedona bachelorette party ideas & here for the best romantic couples trip ideas in Sedona.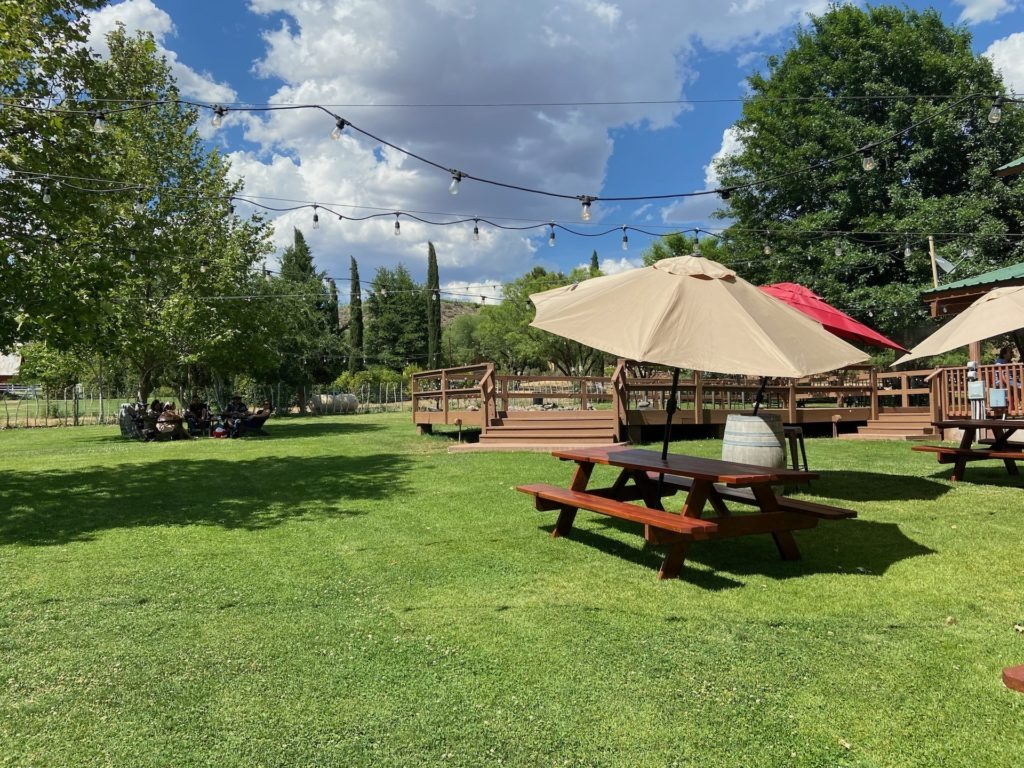 If you are near Page Springs Cellars and want a cute place to eat then check out Up The Creek Bistro & Wine Bar. If you are new to Sedona then you also will want the Sedona Bucket List | 14 Things you must do!
Best Sedona Winery Wedding Venue?
The best wedding venue for a winery near Sedona isa tie between Alcantara Vineyards and DA Ranch. Alcantara has this amazing open air barn house surrounded in vineyards with views of the surrounding rolling hills.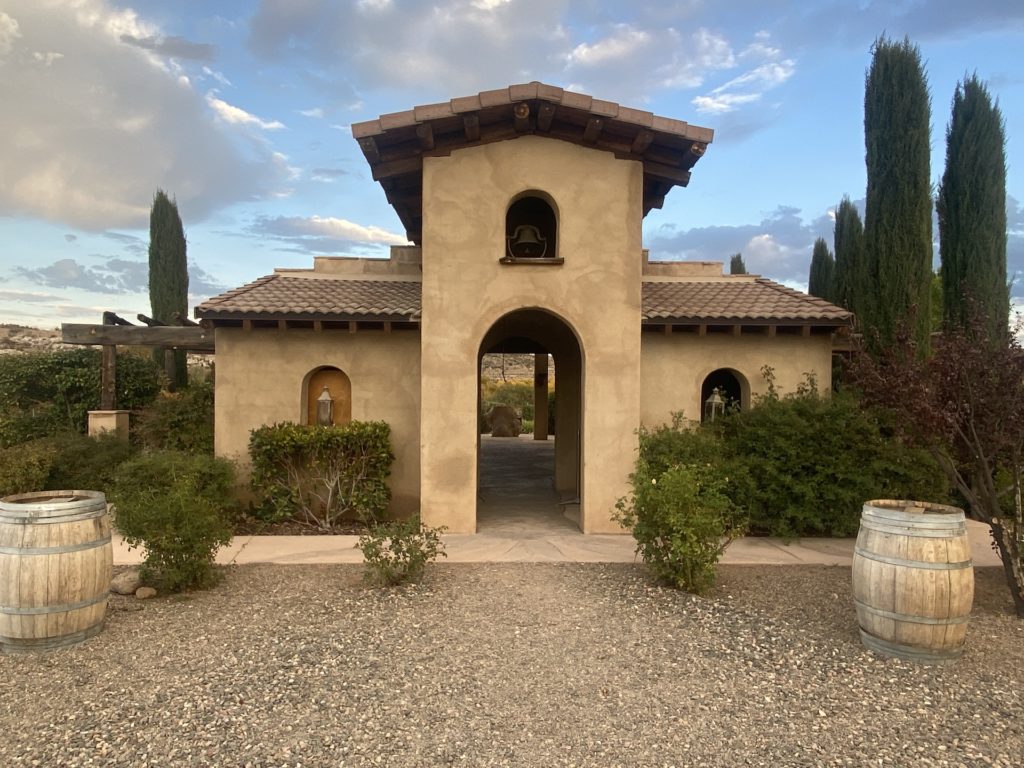 If you are in Phoenix, Sedona or surrounding and want an amazing wedding venue then definitely check out Alcantara Vineyards. With that said, nothing is ever perfect and their wine is probably our least favorite.

While we love the Alcantara ambiance we need to be honest on the wine itself and avoid any hate mail! Go for the views, ambiance and vineyards but keep expectations low with the wine taste, it is Arizona and not Napa after all!
DA Ranch would also be an amazing place for a wedding and their grounds are setup well too. They have a great little Ramada, tons of green space and patios galore!

Alcantara is also typically open on days and at times when DA Ranch and Page Springs are not open. It also is on the way to Phoenix from Sedona just SE of Cottonwood making it a great pit stop!
Best Tasting Wine In Sedona?
The best tasting wine in Sedona goes to Page Springs Cellars. As we know Sedona isn't some vinery mecca so Page Springs doesn't just rest on their vineyard alone and actually adds a lot of other vineyards grapes and wines to their collection.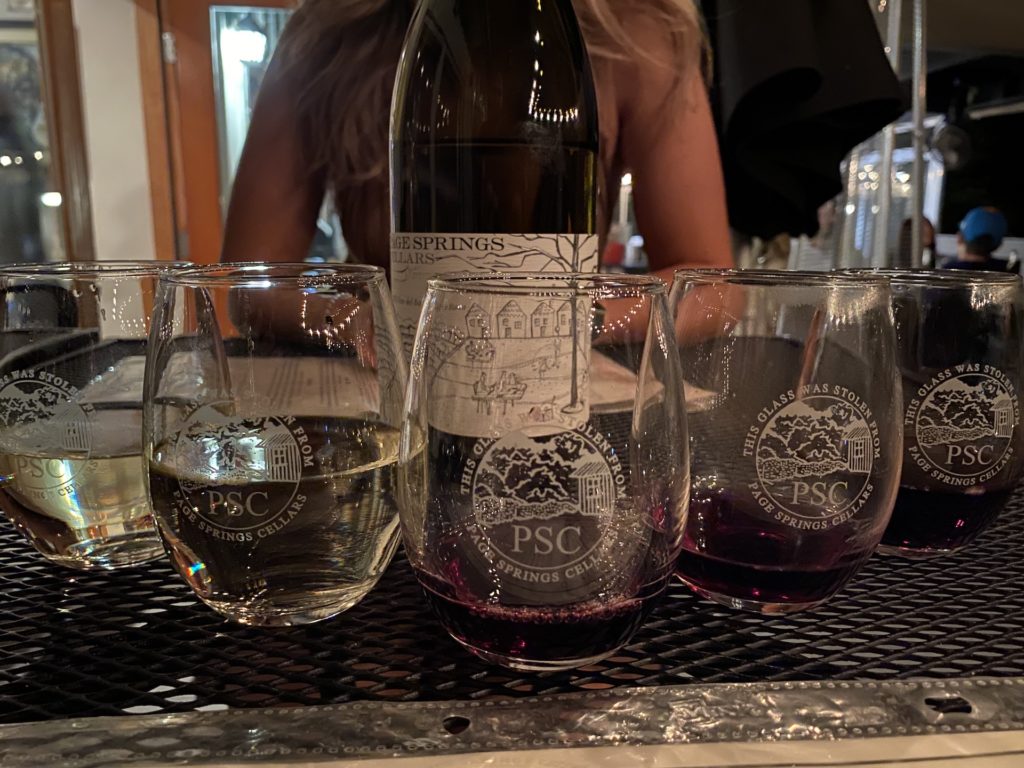 Some may call this cheating or some may just call this being honest with their size limitations. The addition of the other vineyards to their menu makes them by far the best tasting wine in the area.
DA Ranch has some pretty good wine as well and arguably the best grounds, just they only offer one flight option while Page Springs offers multiple. DA Ranch's one flight option though is really good and arguably the best flight out of all of them.
Truly Page Springs' wine tasters are all quite good where some of the other are… well… not so great. You can still enjoy your time and the ambiance at the others of course, just don't have the highest expectations on the wine itself.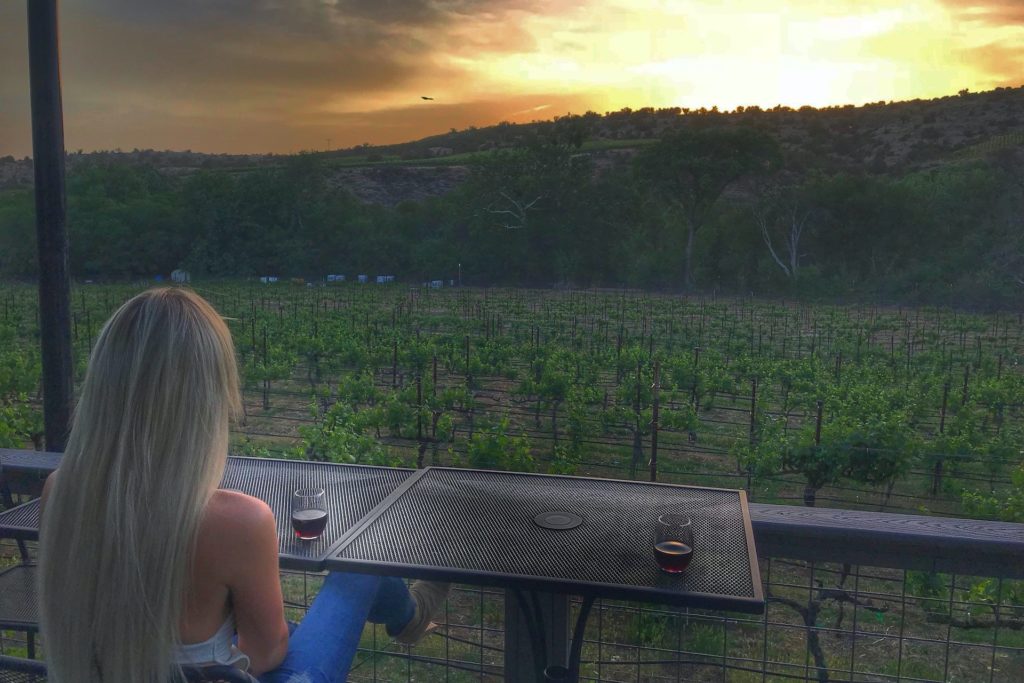 What is the Nicest Looking Winery In Sedona?
This is a tie between Page Springs Cellars and DA Ranch. Both places are must visits when in the Sedona area. They both have beautiful grounds with unique charm to each.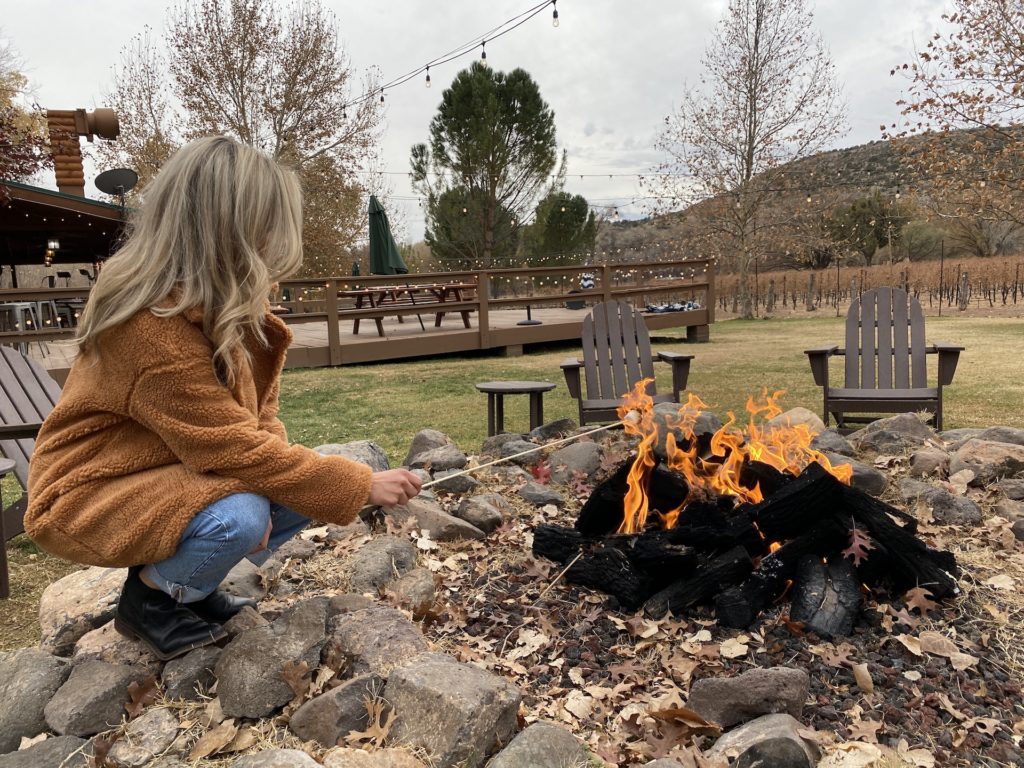 DA Ranch has a wrap around porch, lake, stream, campfires, a swing, a large ramada and would be an amazing wedding venue. Page Springs equally has pretty grounds to walk around and they have re-modeled their patio a ton to add more sitting room.
What Sedona Winery Is The Most Fun?
The most fun winery in Sedona is the furthest one from Sedona but it has such a cool option. You can float or kayak down the Verde River and end it with wine tasting! This trip is part of Sedona Adventure Tours (tell them we sent ya) and their Water To Wine Tour!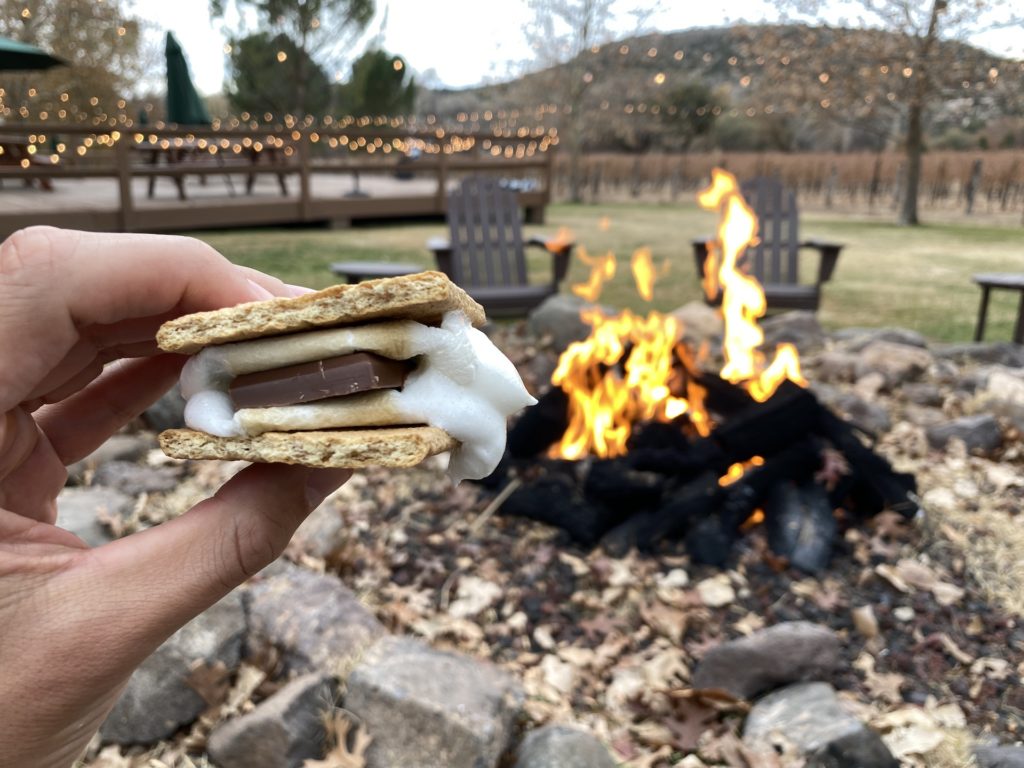 With that said, DA Ranch is pretty cool as well with fire pits to roast s'mores, beautiful grounds, swings and a farm next door. Page Springs also has the creek that you can walk down to.
So, What Are The Best Wineries in Sedona?
The three best wineries to visit near Sedona are Page Springs Cellars, DA Ranch and just a further out are the beautiful grounds of Alcantara Vineyards & Winery.

They all have their pros & cons but if you were there on a limited time then definitely visit those. If you only had time for one and want to know the best winery in Sedona then read below!
What Is The Best Winery In Sedona?
If you want the best winery in Sedona and have a limited time, visit Page Spring Cellars. Page Springs has the best wine, live music, you can walk down to the creek, they extended their patios and overall the place is just perfect.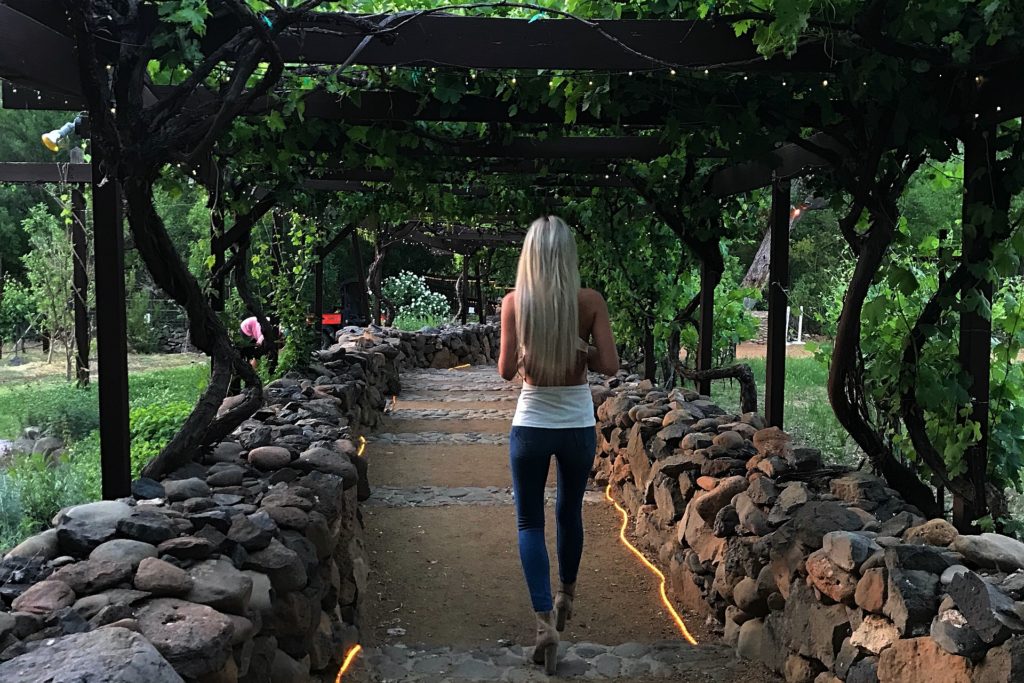 DA Ranch is a very close second and arguably could even be #1. DA Ranch just offers only one flight and doesn't have much for food compared to Page Springs. Page Springs also often has live music.
However, DA Ranch has s'mores, a little lake, creek a swing for your photo op and arguably the best flight. Really the answer is to just go to both and love both of them!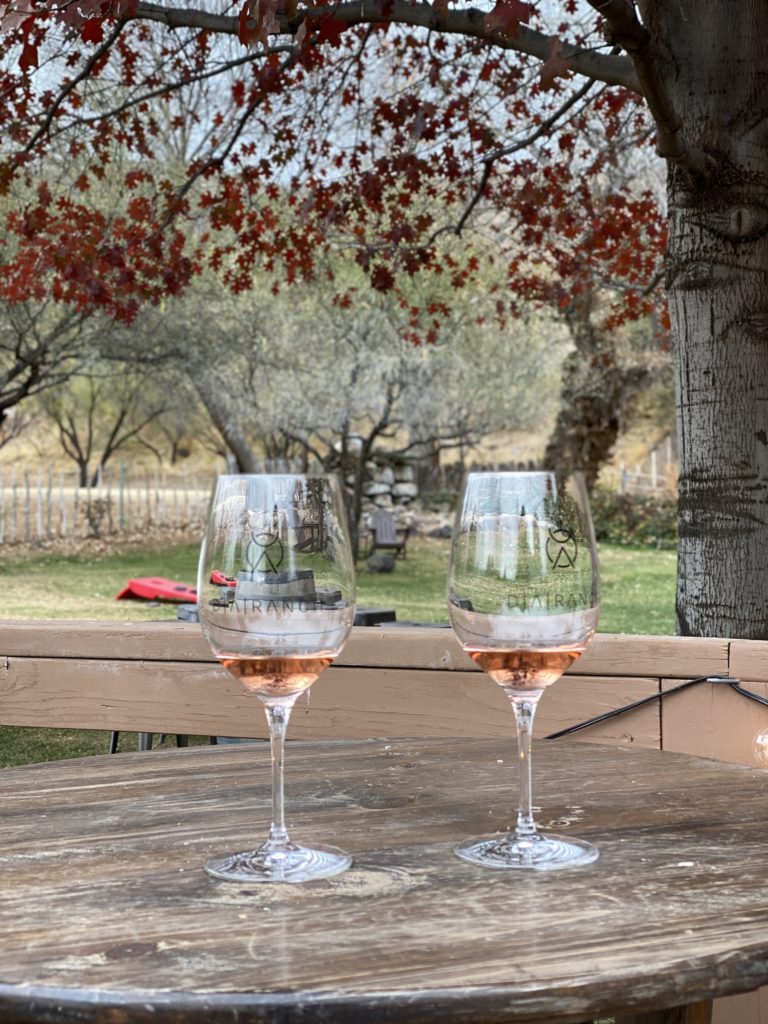 If you are doing a winery hop then Page Springs, DA Ranch, Oak Creek and Javelina are all right next to each other. If you want dinner then you have to stop at Up The Creek Bistro Wine Bar, which is right next to all of the wineries as well.