What are the best hikes in Zion National Park? Zion National Park is filled with some of the best hikes in the entire country. Zion is a hiking mecca with some of the most unique and incredible trails you will ever do.
The best trails in Zion will give you sweeping views, cave trails, hikes through a river, swimming holes and some of the prettiest lookouts in the USA. It's a tough call to figure out what the best hikes are in Zion as there are just so many!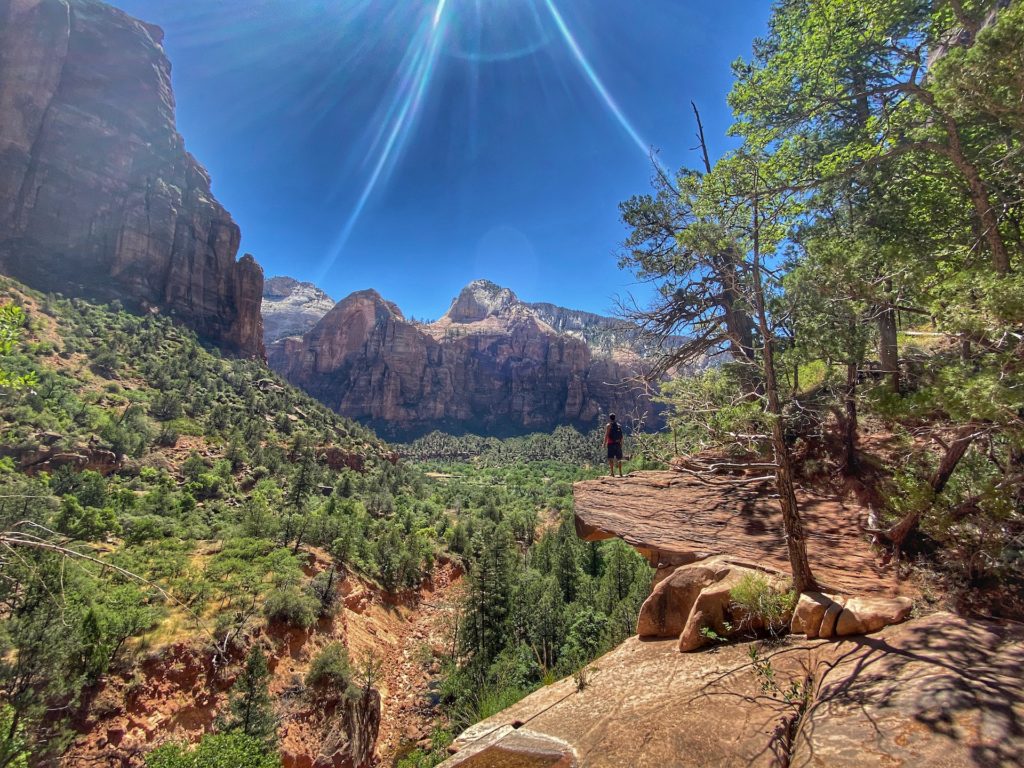 Zion is one of the most beautiful towns on earth and if you have never been it should be a mandatory stop for your future travel plans. To see why just check out a few of these amazing 27 Best Things To Do & Zion Bucket List.
There are a couple that were left out that are easily arguably in the top 3 hikes in Zion National Park. One of the honorable mentions for best trails in Zion is The Subway, which was left off because you need a permit to hike it.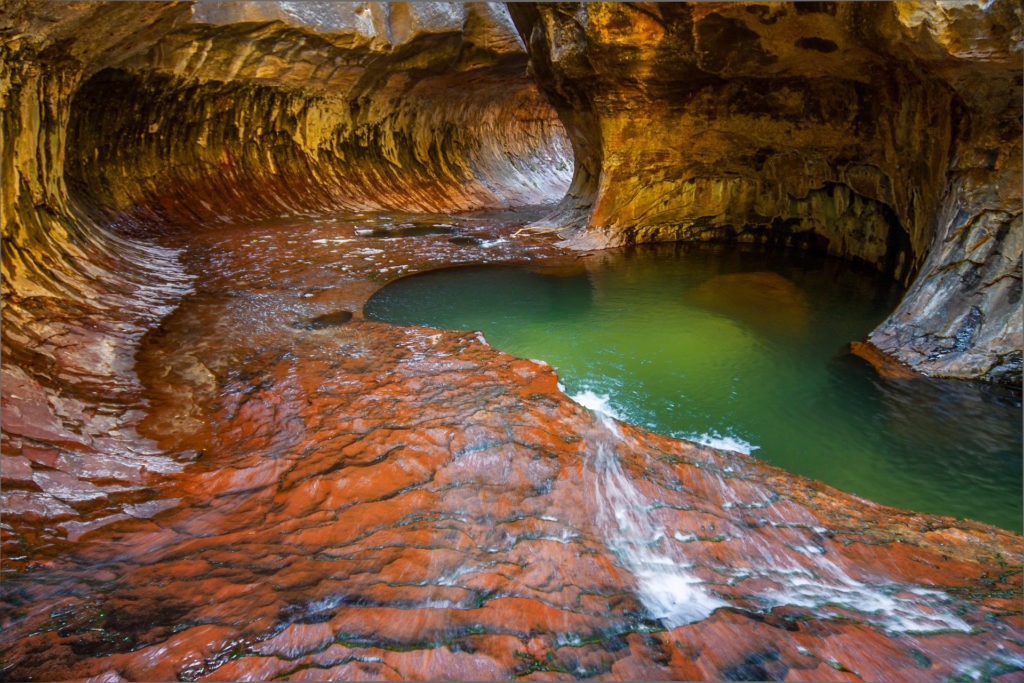 This list we try and make easy and accessible for everyone visiting! However, if you can get a permit, definitely do Subway as it is amazing! You really can't go wrong with many hikes in Zion!
The other incredible honorable mention is Observation Point. It is easily in the top 3-5 as well but was left off this list because it has been closed for some time due to a rockslide and it also is pretty strenuous so not everyone can do it.

Observation Point is often argued as the best hike in Zion National Park so if is open and you are able bodied for this challenge then definitely do it!
Lots of people argue it is better than Angel's Landing, however Angel's Landing is a bit easier and more accessible for people of more hike levels.
If you are looking for a simple walking trail due to age, having little ones, having a stroller etc then check out Riverside Walk trail as it is a flat and paved stroll with some nice sites along the river on the way.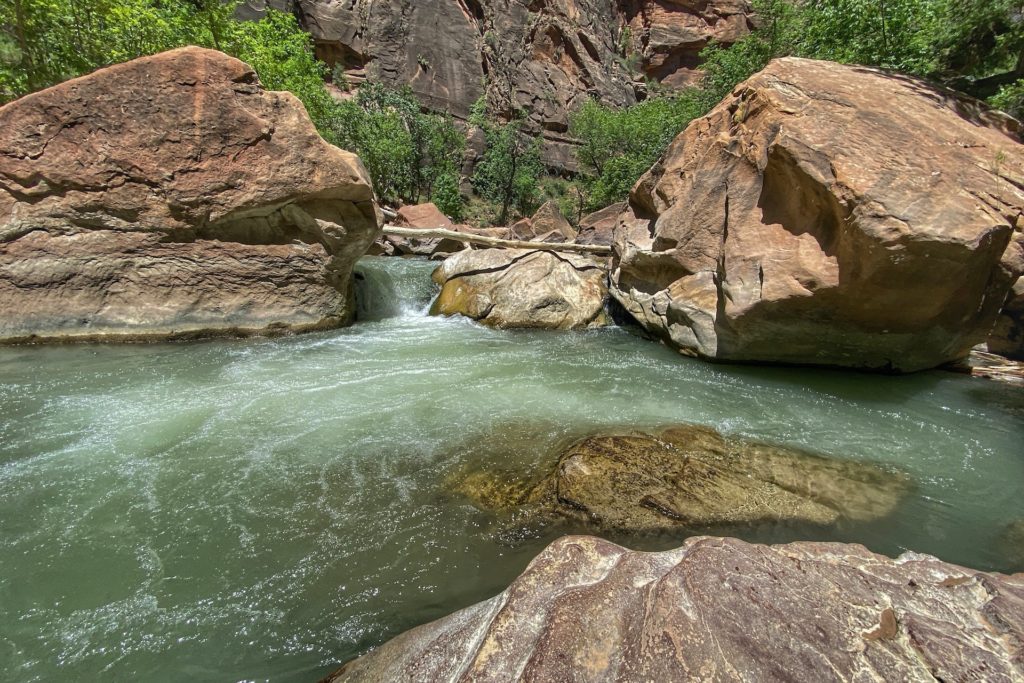 There are also swimming holes at the end for the kids and it is the gateway for The Narrows. You can find your own secluded little spot if you cut off the trail before getting to the entrance of The Narrows.
Zion isn't just hiking as there are lakes, rock climbing, jeep tours and some great food if you want to check out the best restaurants in Zion including the best breakfast and best dessert in Zion National Park!

With all of that said, you are here for hikes so what are the top 3 trails in Zion National Park?
Below you will find a quick summary of each of the top hikes in Zion and you can click the link for the full guide with a complete breakdown on lengths, difficulty, tips, pros, cons and more!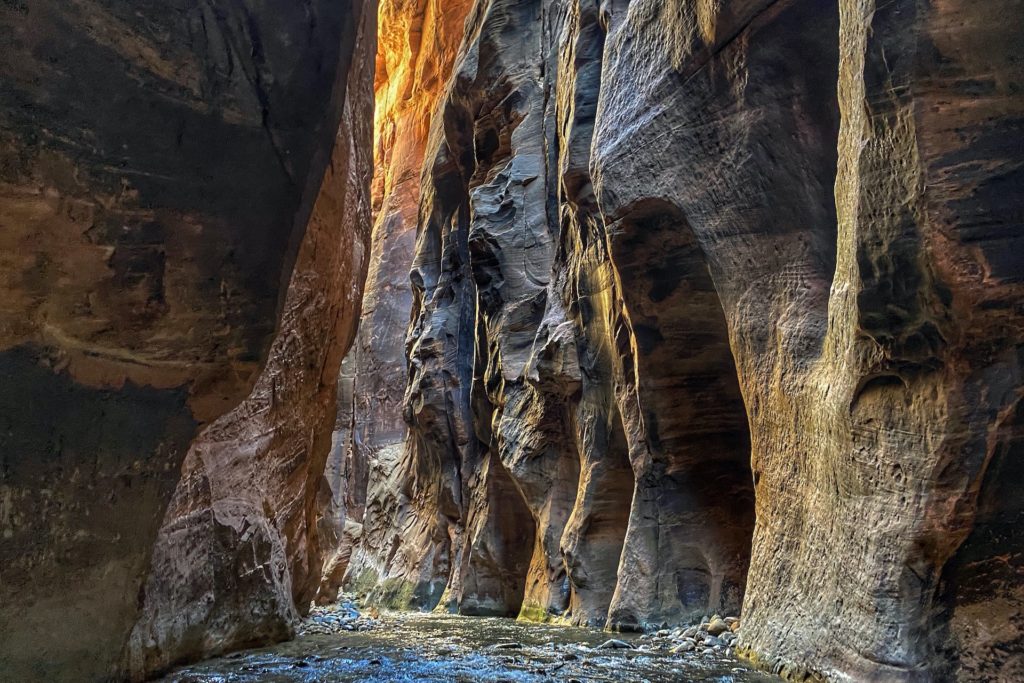 The Narrows is a favorite hike in Zion National Park for everyone looking for something completely unique and amazing. The Narrows is the most popular hike in Zion National Park and with good reason, it is unlike most any hikes on earth!
The hike is great as you can go for as long or as little as you would like. However, you really should try to push yourself for the 6 mile round-trip to Wall Street as that is the most picturesque spot.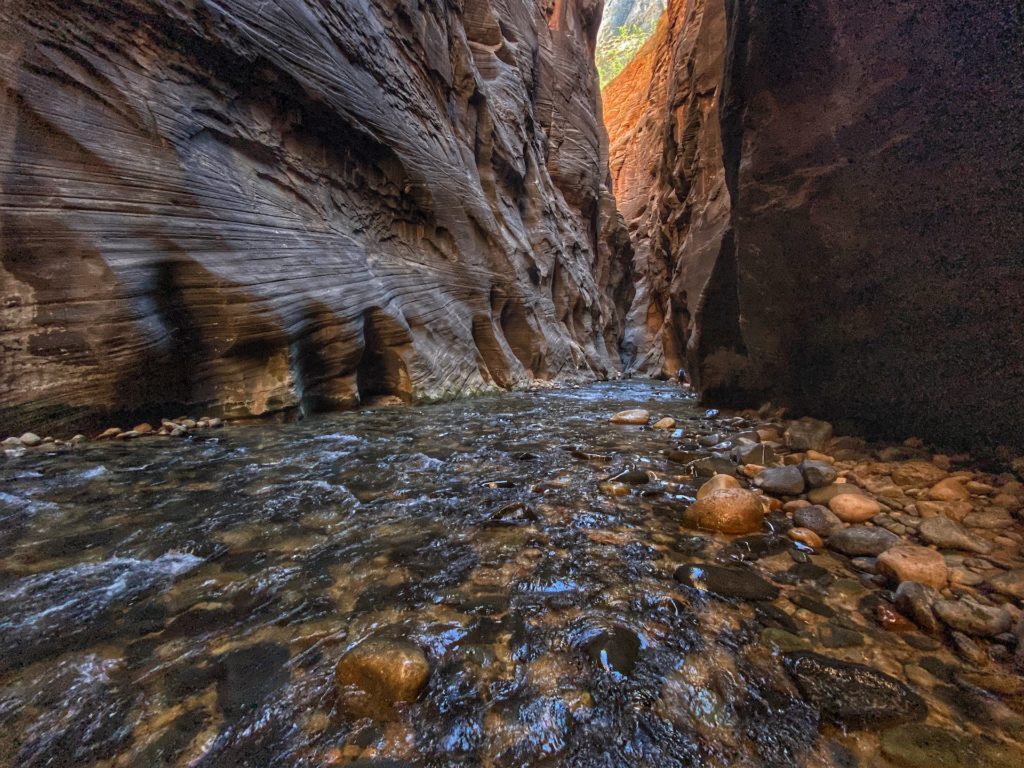 It is 4 miles round-trip from the end of Riverside Walk or 6 miles round-trip from the shuttle stop. Take a second to go down Orderville Canyon about 0.5 miles as well. Just 0.1 miles in there is one of the best views in Zion with beautiful canyon walls similar to Antelope Canyon.
It is best to get there early, no joke, as it gets ridiculously busy after 9am. For a complete Narrows guide with what to wear, when to go, what to bring and other tips see here for the full guide to The Narrows.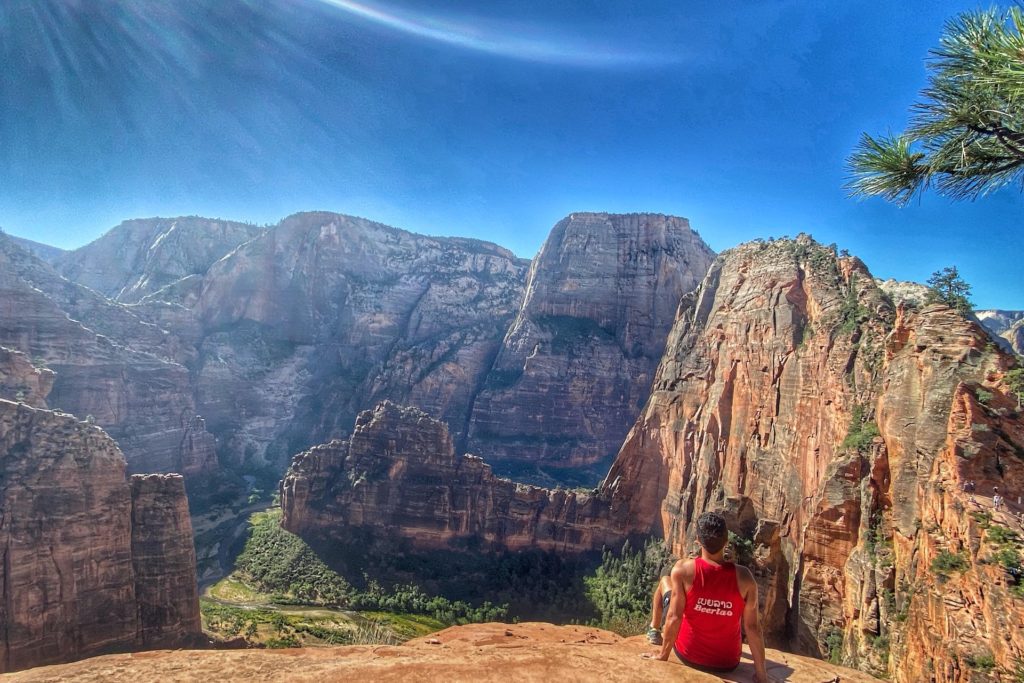 Angel's Landing is incredible and one of the most amazing views in the country. It truly is one of my favorite hikes in the entire country. The scenery on the entire walk is breathtaking.
It seems every corner you take there is a prettier view than the last. When visiting Zion National Park, Angel's landing is a must-do!
The hike is a little tough but it actually is a very well groomed trail and made as easy as possible by the parks. Without the flat and paved walkway it would be very strenuous.

All levels of hikers should be able to do it and there is also a bathroom at the top. When you get to the spine, that is when it gets a little hairy so take it slow.
The entire walk is incredible and you think it can't get better but it does. When you get to the top of Scout Landing, you will go right to go up the spine. However, when you come back, be sure to take the left at Scout Landing for some incredible views!

Definitely take your time at Angel's Landing as it is so stunning and not to be rushed. Hiking Angel's Landing can be coupled with the Emerald Pools hike to make a terrific hike day. See here for a full guide to Angel's Landing.
Canyon Overlook Trail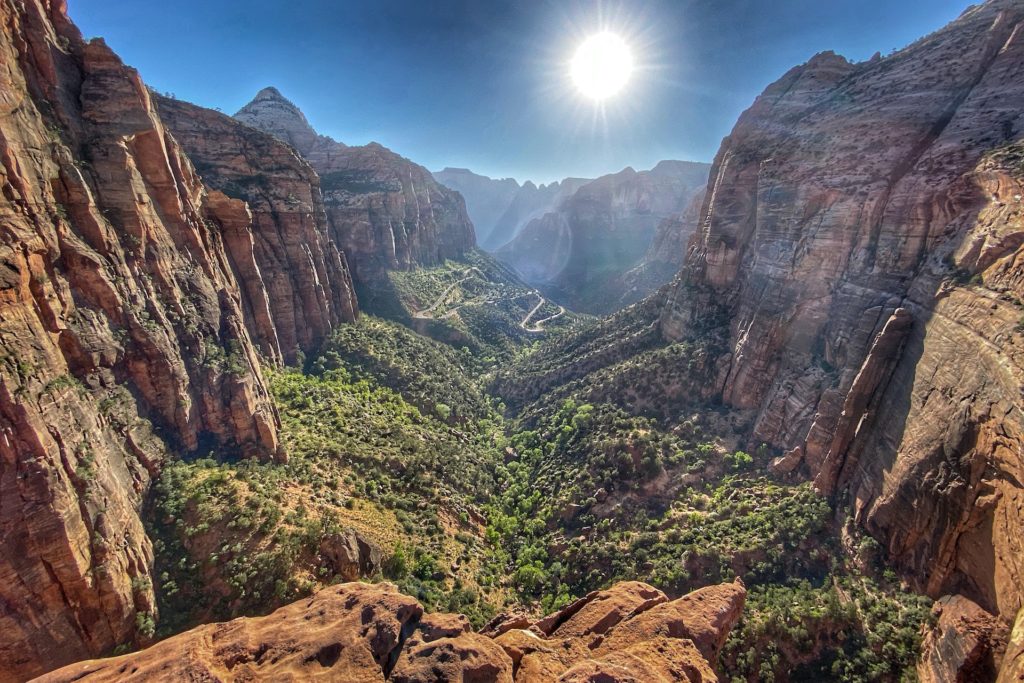 Canyon Overlook Trail is the best easy hike in Zion National Park and arguably in all of the USA. For how short and easy it is, the view you get is out of this world!
It is only 1 mile round-trip but it offers so many great photo ops and things to see along the way and at the end. There are caves to see, trails off the path with incredible views and overall just an amazing payoff when you get to the finish.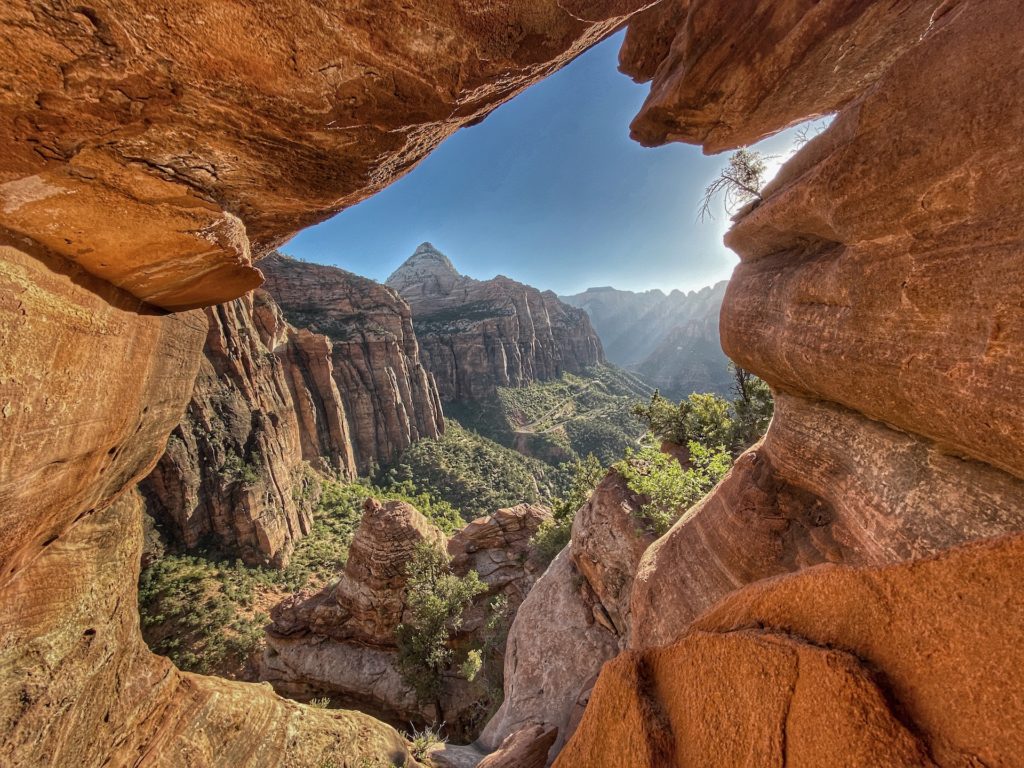 There are also some secrets people don't know about such as the Sonic The Hedgehog Cave & the Sandbox! If you want to know where these are see the full Canyon Overlook guide here!
Canyon Overlook Trail is the quintessential photo-op and picture used for all of Zion's marketing. It truly is such an incredible view and is a must visit when you are in Zion National Park.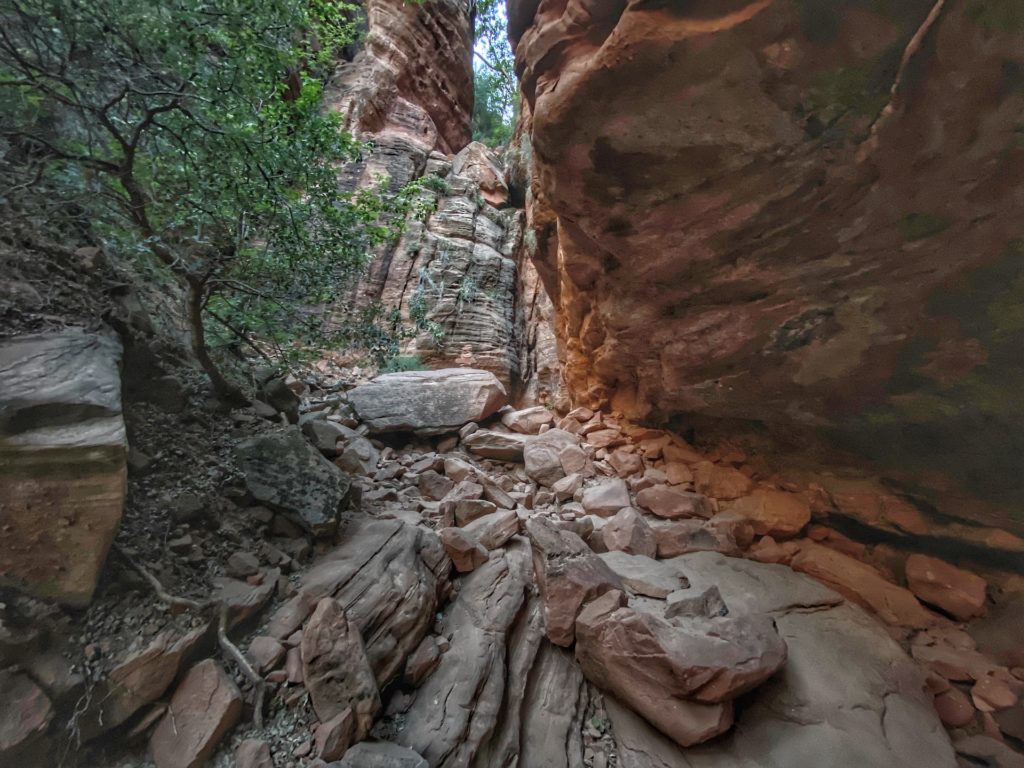 Where to stay in Zion can be overwhelming but here are two amazing places to stay both with different price levels. Zion Red Rock has some of the prettiest places in the country and here is a full break down of what they offer from super-mansions to quaint cottages. If you want something very affordable check out the Bumbleberry Inn!