Where is the place to vacation in Mexico? There are so many options when trying to figure out the best place to travel to in Mexico.
Mexico is the perfect place for a vacation if you are from the USA or Canada. It is close, affordable, tropical and has most everything you want in a beach vacation.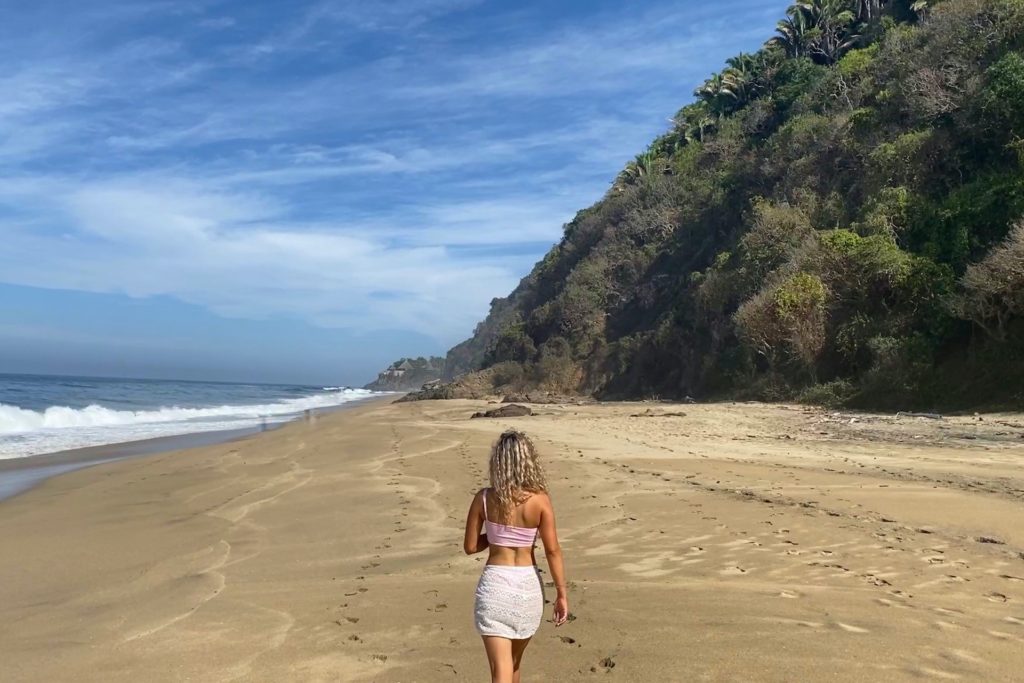 It is tough when considering where to go in Mexico for your vacation. Do you go to Cabo San Lucas, Puerto Vallarta, Cancun, Acapulco, Tulum, Puerto Penasco or where? We have one of these in our top two places to vacation in Mexico but one is a bit of a secret!
While the best vacation spot in Mexico depends on your taste, there is one or two places that stick out overall if you truly want the best Mexico vacation while also adding in some culture.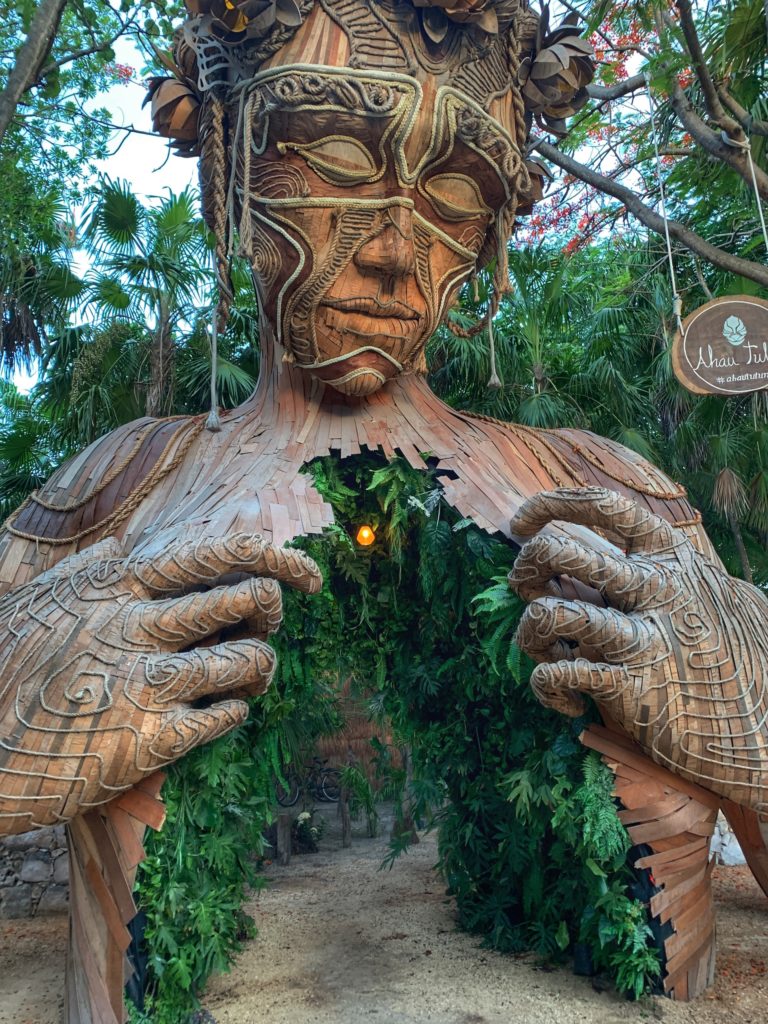 We will go through the top vacation spots in Mexico with their pros and cons and then of course let you know the absolute best place to visit in Mexico! When traveling also be sure to see our guide on how to find cheap flights and travel on a budget!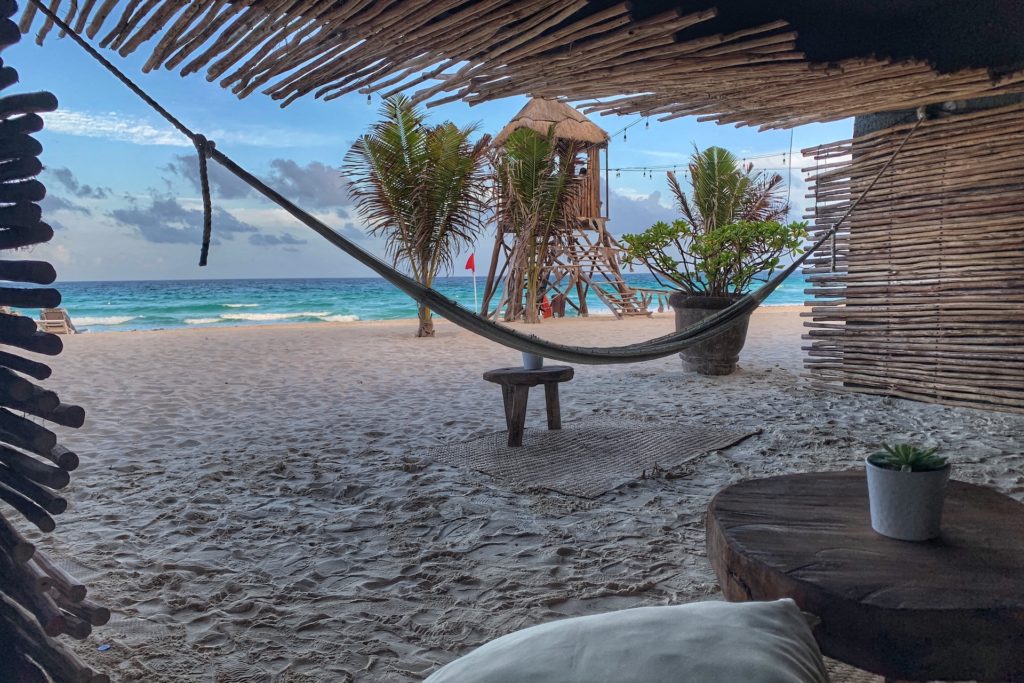 We left out Cozumel & Isla Mujeres as they have vastly changed over the last 10 years… North Beach on Isla Mujeres has turned into people on top of people, it's a shame.
Acapulco was left off the list due to crime history but good news is the city is coming around! Looks like the once famous destination is back on the rise and could make this list in the future!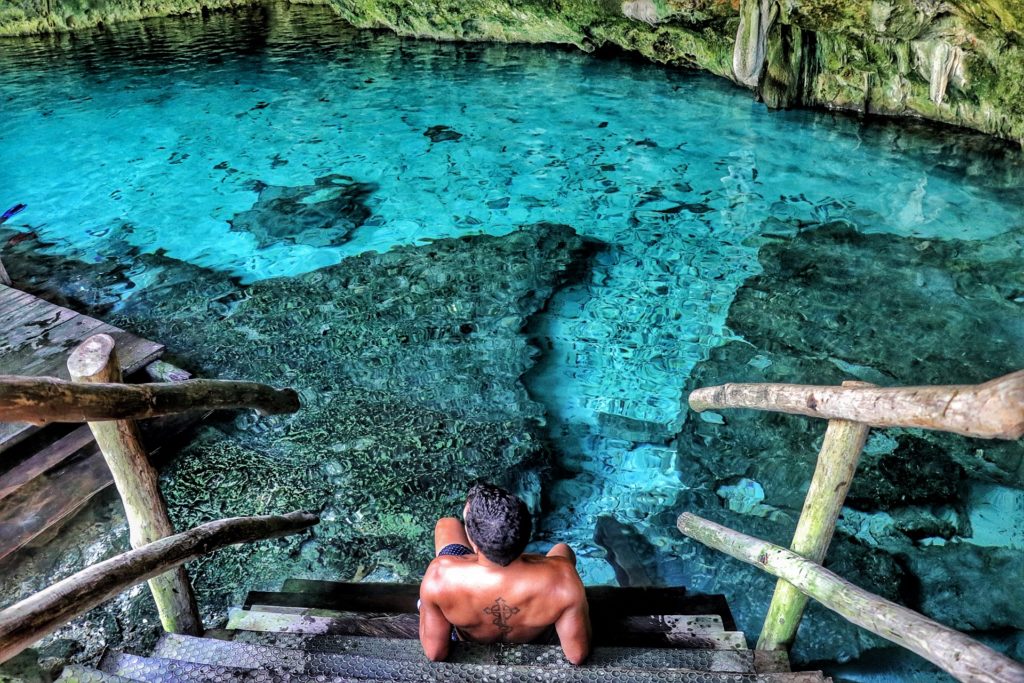 We have been to every standard beach vacation spot in Mexico and hopefully can shed some light on the best places to visit pending your taste. Below we rank the best 5 places to visit in Mexico!
5. Cabo San Lucas
Cabo is our least favorite of all main place to go in Mexico. While it is fun and an amazing spot for Spring Break, outside of partying it really leaves something to be desired.
Cabo does not have much in terms of culture, when compared to others, little nature and not a ton of activities outside of the standard things to do you can do in every Mexico tourist destination.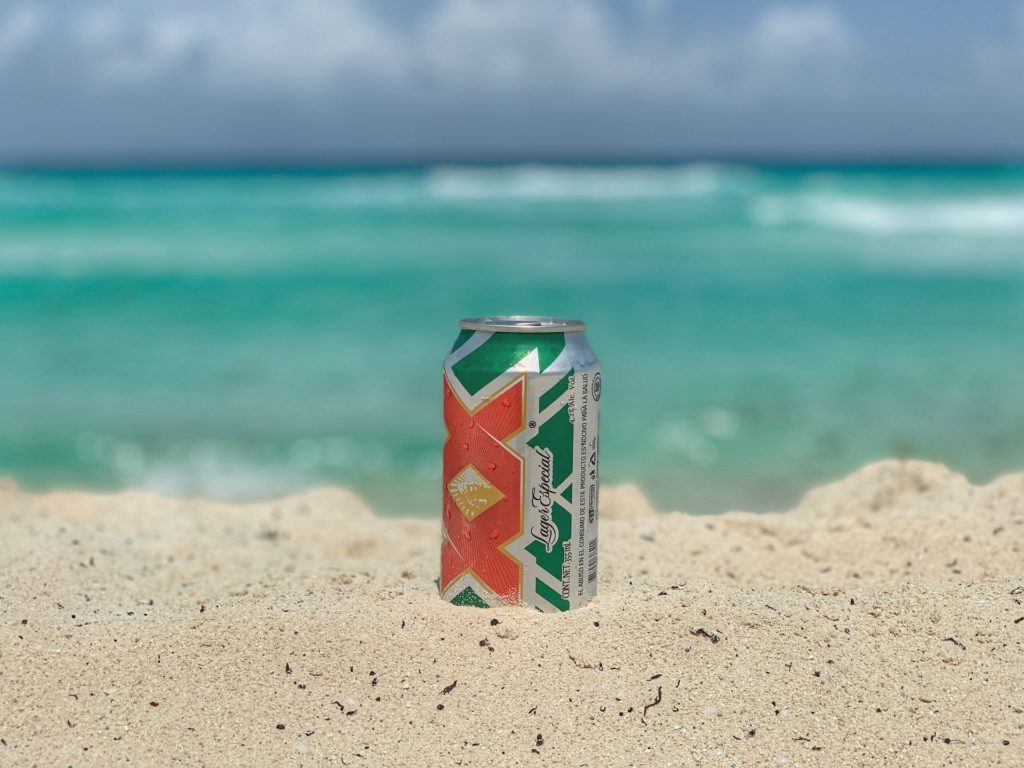 This is not to say you can't have a good time in Cabo but there are little extras in Cabo that you can't find elsewhere; it is more expensive & Americanized than other places; & you can't swim at most of the beach locations due to riptide.
While Cabo is nice, it probably gets hurt as well from the hype associated with Cabo. It has been the sexy spot to go but when you really boil it down… it truly is the least desirable tourist spot in Mexico.
You can find some hidden gems up and down the coast though so don't let this turn you entirely off from the area! With that said, let's see some pros and cons to visiting Cabo San Lucas.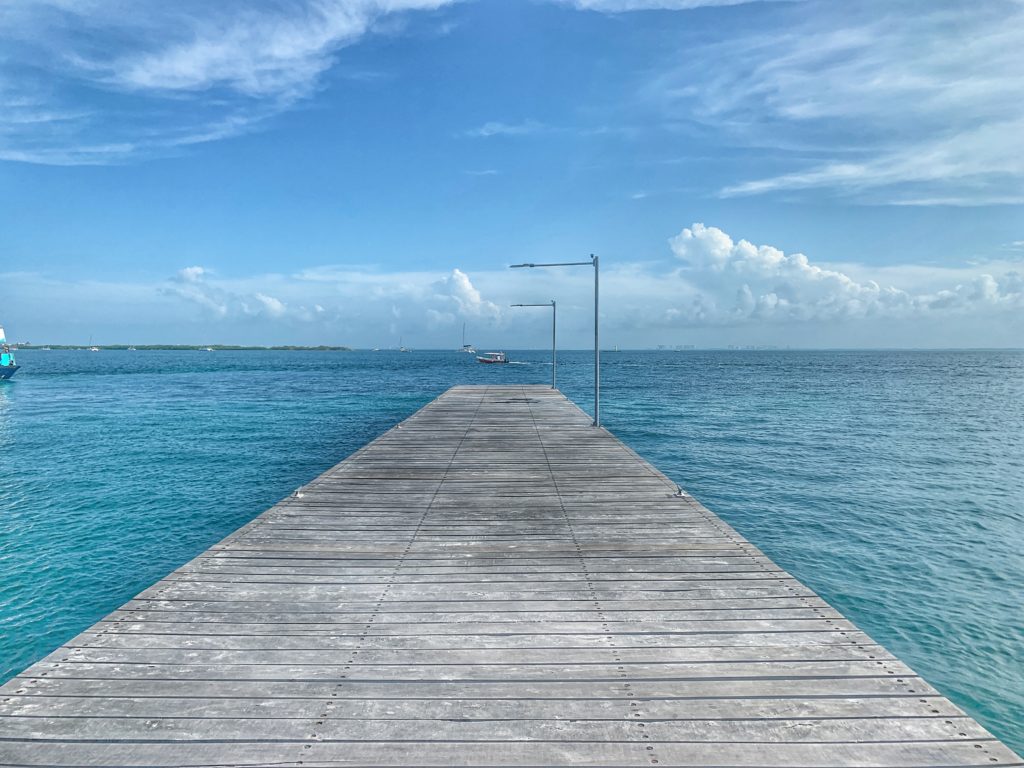 Why go To Cabo San Lucas
Partying | Great Spring Break destination & for those who just want to party. Squid Roe is one of the best places to party on earth!
The Arc | There is The Arc and it is a nice place for a catamaran tour but you can do that anywhere.
Surfing | There is surfing in San Jose Del Cabo but it is a bit of production to make it happen. You have to get to San Jose Del Cabo and then rent from a place that also need to pay to shuttle your board for you or if you rent a car then can do that.
Flights | Lots of direct flights but then it is 1 hour from the airport to Cabo.

Why to not go to Cabo San Lucas
The Beach | Arguably the rockiest and worst beach in all of Mexico tourist destinations.
Swimming | You can't swim at most Cabo beaches! Due to riptide most Cabo beaches don't allow swimming.
Expense | Cabo is arguably the most expensive Mexican travel destination
Americanization | Compared to other places on this list you feel less like you are in Mexico due to the over commercialization of the area
Adventures | Arguably the worst Mexican tourist destination for extra curricular stuff to do such as see ruins, hiking, jungle sightseeing, cenotes or things other locations offer on top of standard Mexico options.
Resorts | Too much emphasis on large resorts vs. embracing Mexican culture & nature.
4. Puerto Vallarta
Puerto Vallarta is a nice little spot and really only gets placed last on the list due to its location on the wrong side of Mexico. Unfortunately being on the Pacific Ocean means colder water and less beautiful of a color than what you get on the Caribbean side.
You will also see a recurring theme with places that are overly resort driven get docked vs. places that are more natural and let you experience more Mexican culture.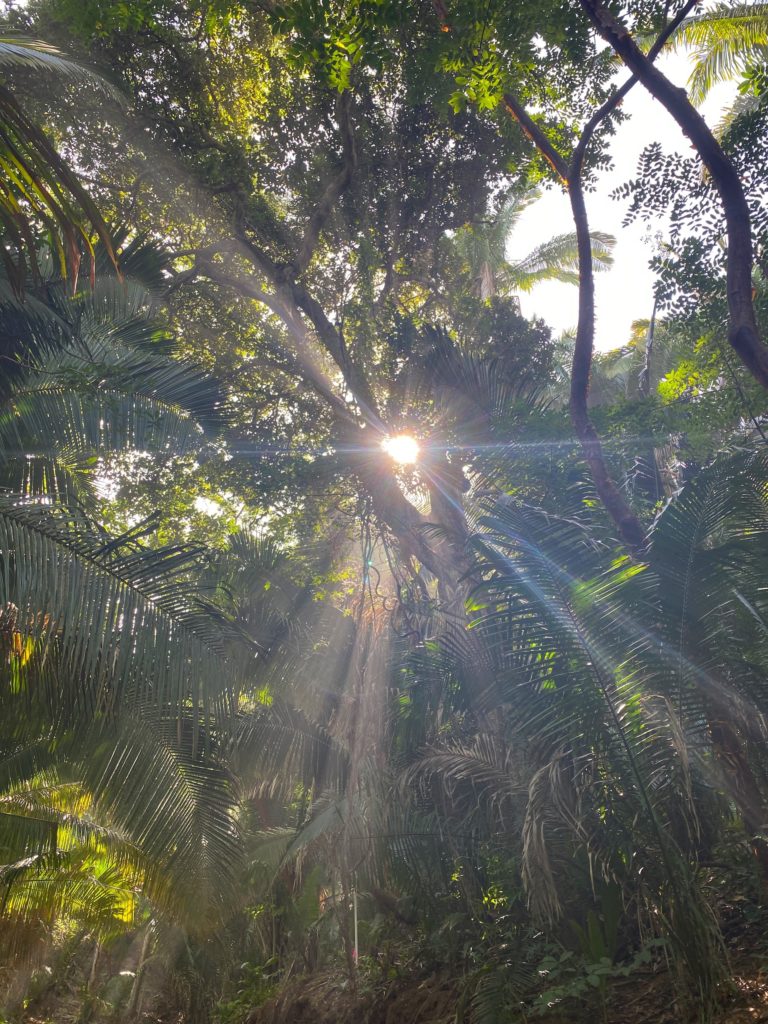 Puerto Vallarta is no different as it is more of a home to resorts vs. authentic Mexico. Really Puerto Vallarta is similar to Cancun but offers less beautiful beaches & water along with colder water.
Why To Go To Puerto Vallarta
Affordable | It is more affordable than Cabo and one of the more affordable Mexican tourist spots.
Adventure | There are lots of jungle & adventure tour options to get into nature.
Flights | Lots of short direct flights from the West Coast.
Escape | Lots of established tourist towns north to get away from the resort feel of Puerto Vallarta.
Entertainment | Tons of great entertainment with shows, restaurants and amazing big bars.
Airport in town | It is always nice to fly directly into somewhere vs. land and still have 1-2 hours left on your travels. This also helps you add almost an entire day of fun if you have a return flight at night.

Why Not to go to Puerto Vallarta
Location | Unfortunately it is located on the Pacific Ocean meaning rockier beaches and colder water than you will find on the caribbean side, which is a huge loss.
Very Resorty | PV is very driven with all-inclusive type resorts and is extremely busy.
Americanized | Similar to Cancun and Cabo you lose a lot of authentic and cultural Mexico in Puerto Vallarta.
3. Cancun
Cancun is one of the OGs in Mexico travel and truly has it all. It is hard to hate on Cancun outside of what is noted above where it is extremely Americanized. Imagine Vegas but in Mexico on a beach… which truly isn't all that bad to be honest.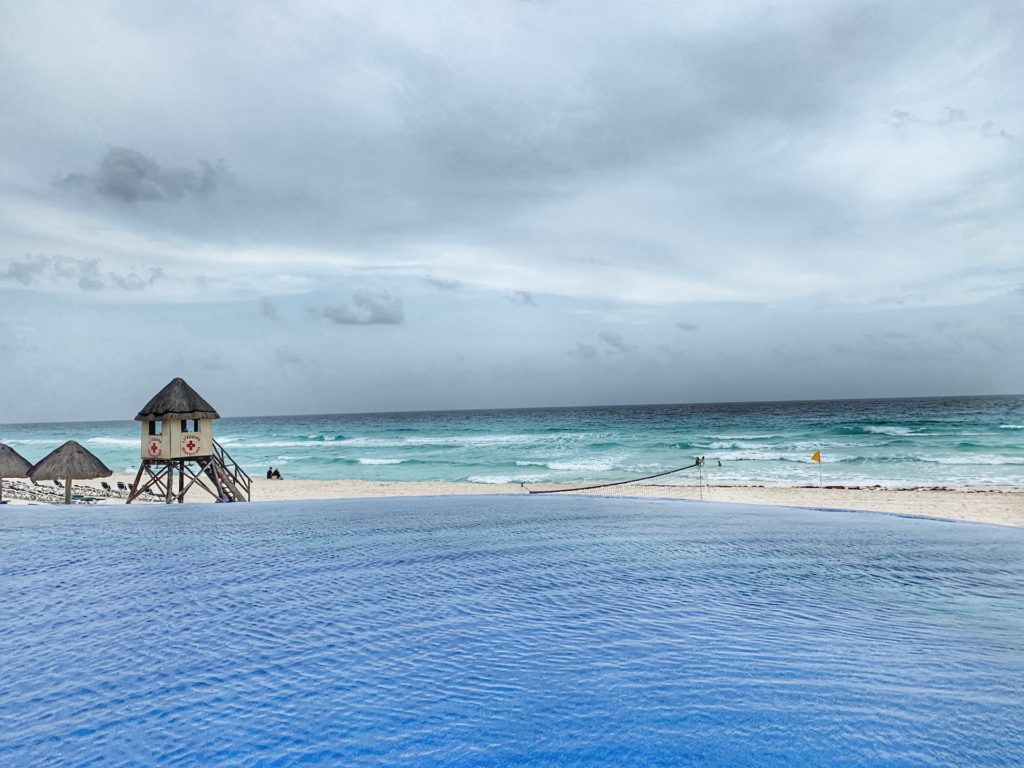 Cancun is great and can be perfect for the right person. If you want is a 5-star resort, stunning ocean to swim in, nice expensive restaurants and lots of entertainment… then go to Cancun. See here for the 32 best things to do in Cancun!
Cancun is also nice because it is very easy to go from resort to some cultural hot spots! Whether it is cenotes, ruins or a local market, you can escape the resort and business of Cancun fairly easily.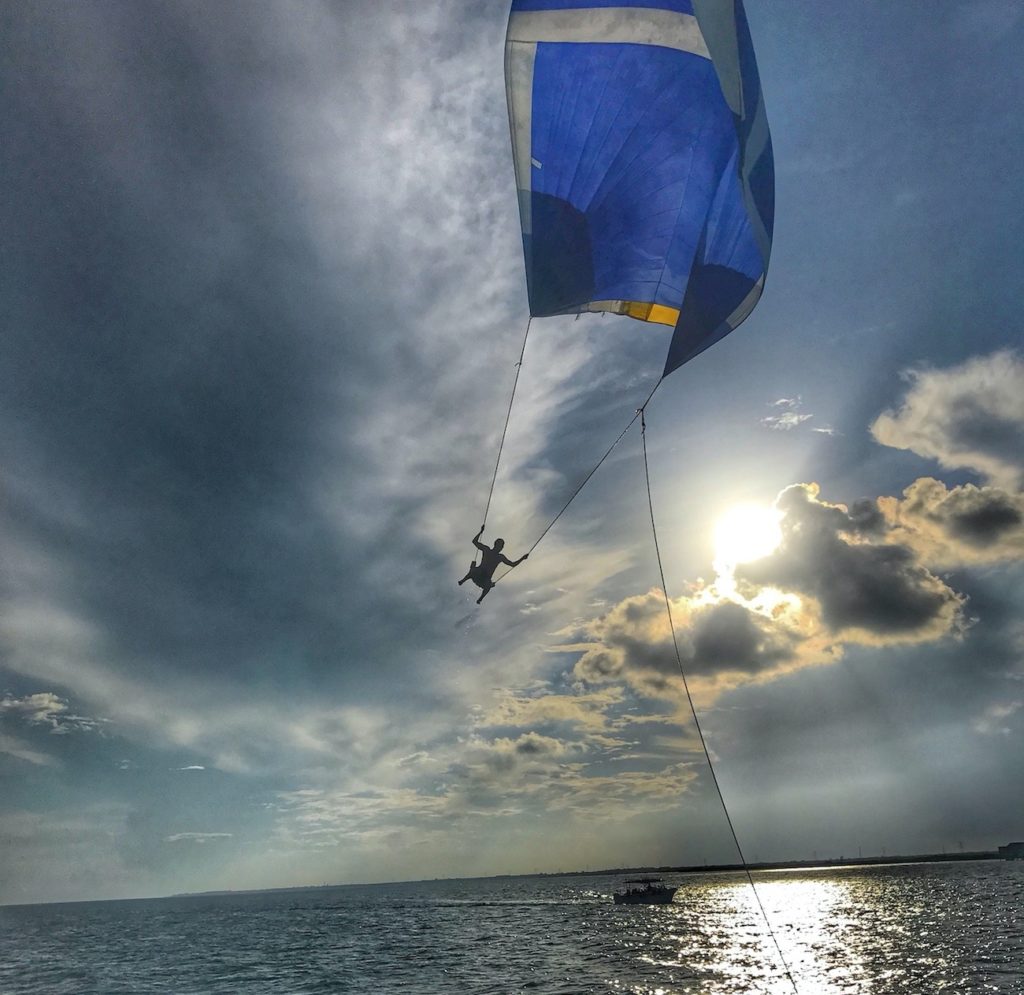 Truly there isn't a whole lot of negatives on Cancun aside from how busy it is, the resorts on resorts feel and cost. Like Cabo it is a bit on the more expensive side due to popularity and accessibility.
Why to go to Cancun
Beaches & Water | Cancun has incredible beaches & stunning blue water, some of the best on the continent.
Accessibility | The Cancun airport has tons of direct flights and then it is just 20-30 mins from the airport to your hotel.
Entertainment | Their entertainment district is one of the best in North America. So many amazing shows, bars, nightclubs, shopping places and restaurants. Cancun truly has some first class restaurants.
Escape | While Cancun is very resort centric, you can escape to a lot of cultural hotspots easily enough. See here for the 6 best day trips from Cancun!

Why not to go to Cancun
Americanization | As mentioned it is extremely urban, busy and people on top of people. It is great if you just want a resort but if you want something more rustic, adventurous and natural feeling, this is not the spot.
Lack of culture | This really falls under "Americanization" but it needs to be noted you really miss out on a lot of the beauty of Mexico by staying in Cancun. However, there are 13 amazing unique things to see in Cancun with the article here!
2. Mayan Riviera Area/Playa Del Carmen
The Mayan Riviera is an amazing place to go for those wanting to escape some of the noise associated with Cancun. The Mayan Riviera has pretty much everything Cancun has but you can find more relaxed gems.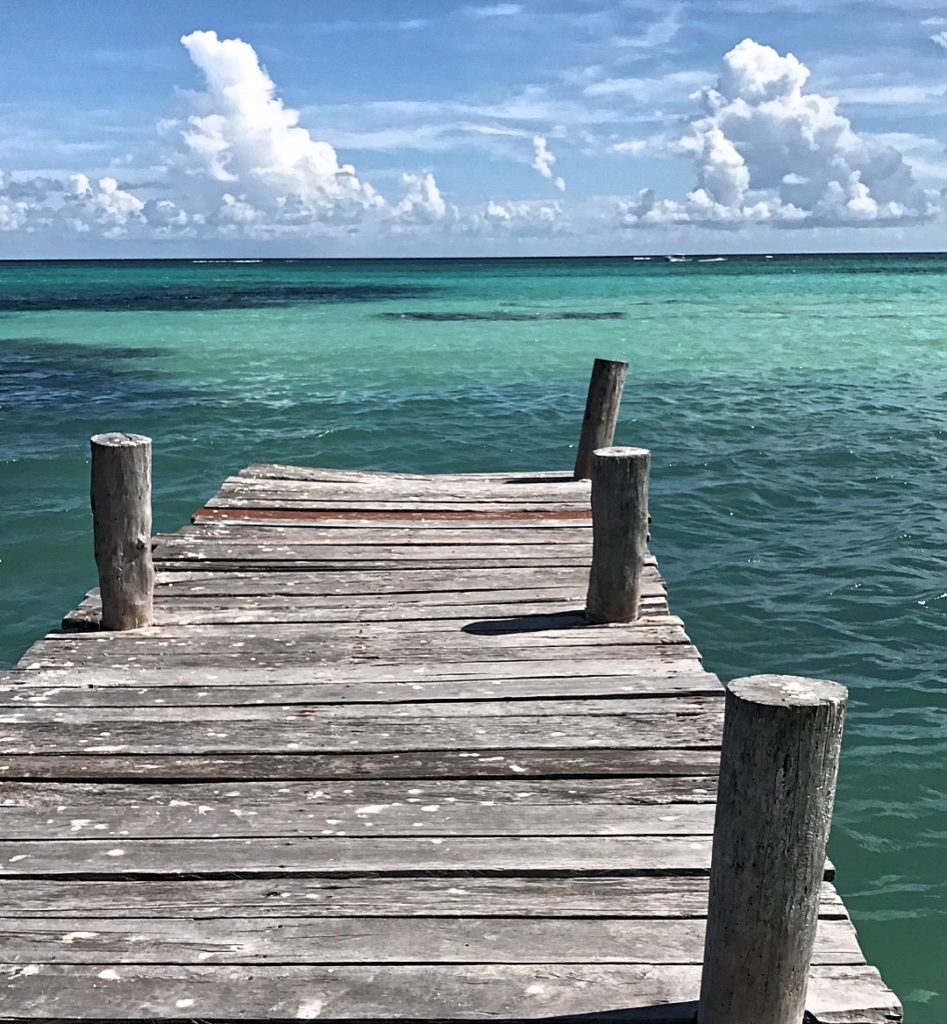 Playa Del Carmen also serves as a great hub, being a smaller Cancun but still offers the shopping, restaurants and bars you would be looking for in Cancun.
Why to go to the Mayan Riviera
Overall offers everything | Has everything Cancun offers and then slightly less resort feel with more isolated resorts in the area. It is kind of a hybrid between Cancun & Tulum… but more Cancun.
Adventure | Most of the best cenotes are all located in the Mayan Riviera and you are close to a lot of ruins whether in Tulum or inland at Chichen Itza. See here for 5 amazing cenotes to visit!
Standard hotels | Playa Del Carmen offers a lot of standard hotels, which aren't all-inclusive so you can enjoy more outside of the resort.
Great Town | Playa Del Carmen has a great little town with tons of shopping from tourist trinkets to a legit mall. The town also has incredible street parties on weekends and lots of reasonably priced restaurants and bars.

Why not to go to the Mayan Riviera
Travel time | Can be 1-2 hours from the airport. This can be a bigger deal if it is 2 hours as it kills your last day of vacation seeing as how you need to go through the checkout process, get a shuttle or taxi, arrive 2 hours early to the airport. Being 1.5-2 hours from the airport means you lose 4+ hours of your last day to just getting to the airport.
Location | Depending where your resort is you might be kind of stuck on an island with expensive cabs being your only option to get from your resort to either Playa Del Carmen or Cancun.
1b. Tulum
Tulum is one of the best places to visit in all of Mexico, if not the best. You can definitely argue Tulum is the place place to go for a vacation in Mexico.

Really the only reason Tulum is 1b is because the secret is out. The place has gotten insanely busy and even cenotes in the area went from quiet little pools to full slammed parking lots.
It's sad as everywhere gets busy these days and Tulum is no different. It is a bit like Thailand or Bali, which were 10/10 gems 15 years ago and now are incredibly busy.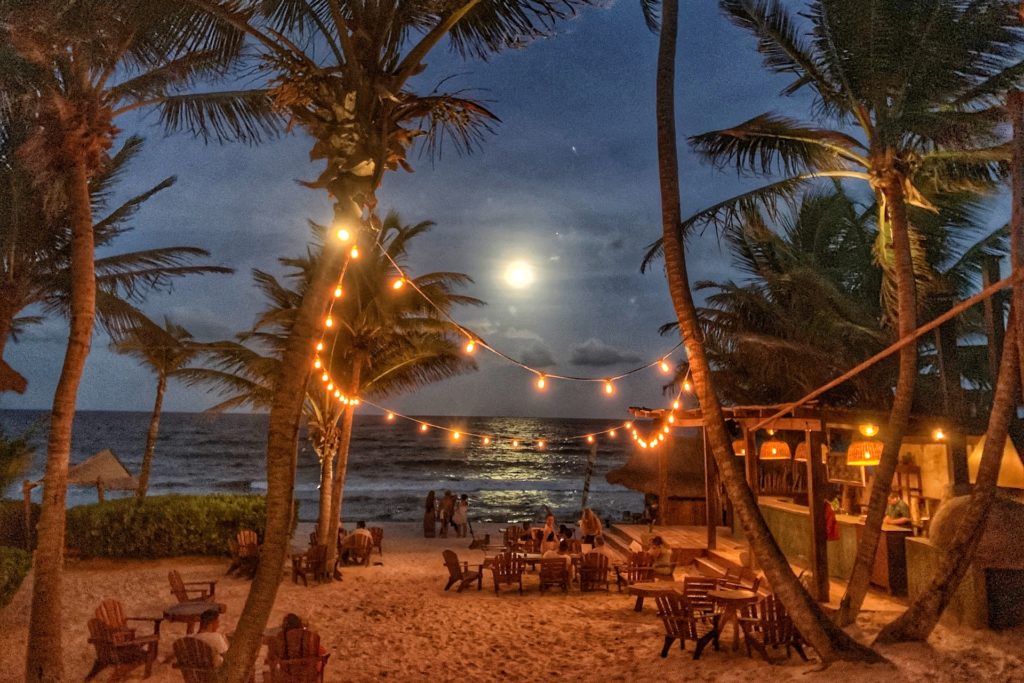 With that said, Tulum is still an amazing place. The water, the art, the ambiance, the stores and all of the nature and culture surrounding it is amazing. It is definitely a must visit place if you have never been!
Why to go to Tulum
Paradise & Bali North America | It truly is like a slice of Bali. The art, feeling you get, themes and design are next level, it is a beautifully architecture place. It is an amazing place to go.
Adventure | There is a plethora of things to do when visiting Tulum from ruins to cenotes and beyond. See here for the 6 best day trips from Tulum!

Why to not go to Tulum
Location | Tulum is 2+ hour from the Cancun airport which means you could lose an entire day both ways just with travel. On the way in by the time you get your bags, get your shuttle or rent a car (which both take forever), and then drive 2 hours… it's a good chance 4-5 hours from landing to hotel checked in. Similar on the way back.
Secret Is Out | This place was a 10/10 10 years ago and unrivalled in Mexico… but as mentioned it is getting very busy, prices going up and less of that quaint flair it used to have.

1A. Sayulita
Sayulita is the new spot! The only thing holding it back from being head and shoulders over Tulum is the sand and water. Being on the Pacific Ocean it doesn't have the same stunning water and sand as you find on the caribbean side of Mexico.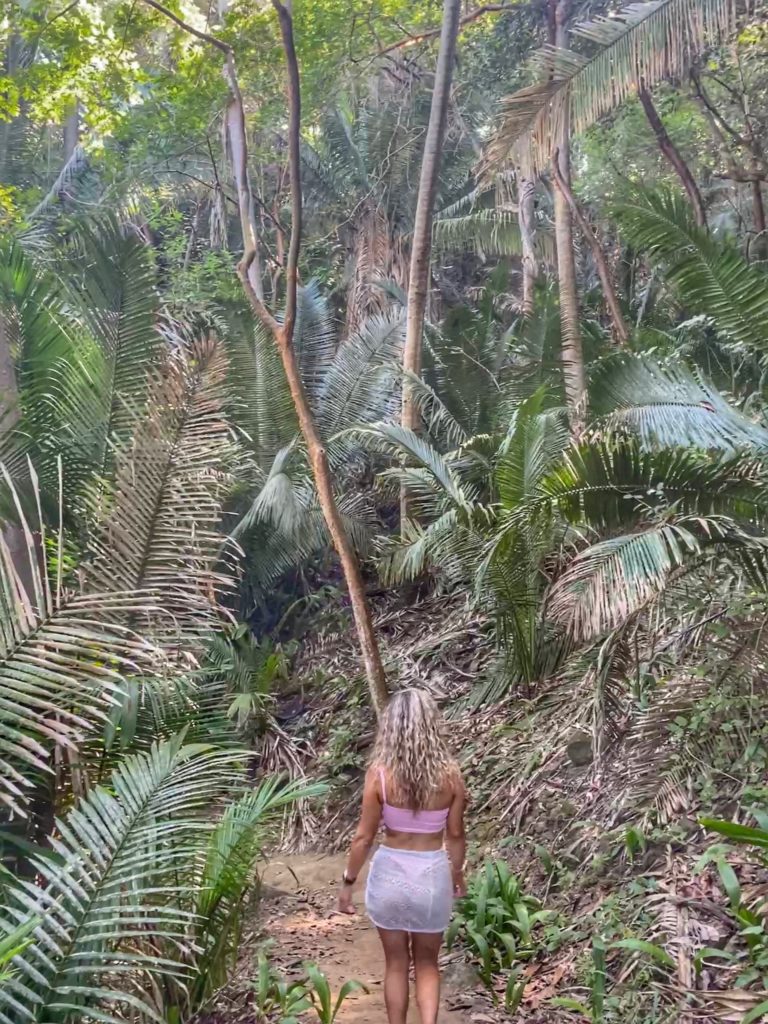 With that said, Sayulita is amazing! The water is still pretty and you can walk to many secluded beaches just for you! It does not have true resorts and is just a perfect sleepy little surf town just 45 minutes from the Puerto Vallarta airport.
While it is getting a touch discovered it still is nowhere near the PV or Cancun spectrums of the world. It also has a stunning surrounding of jungle, which resorts have not ruined, as the jungle backs right up to the beach!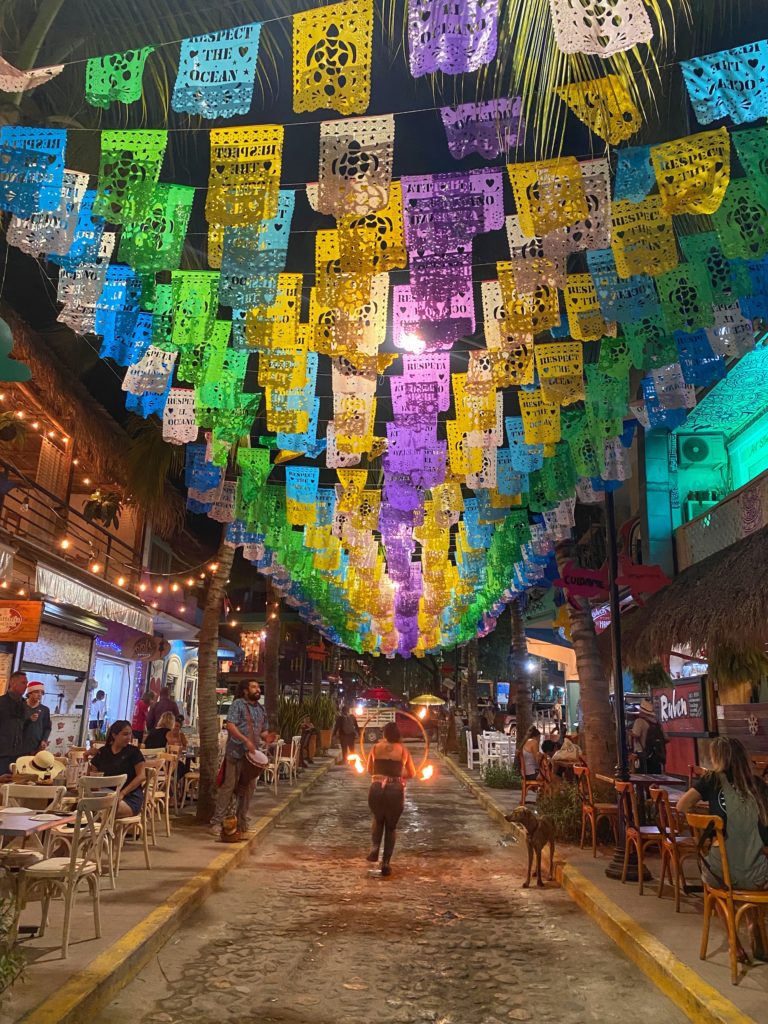 It has everything you could want in a Mexico vacation and is extremely affordable! See here for the 30 best things to do in Sayulita!
Why to go to Sayulita
Location | Just 45 minutes from the Puerto Vallarta airport you can be in this amazing quaint surf town. We were able to have an entire extra day in Sayulita due to having a 6pm return flight.
Our little secret | While it truly is not a secret it still is less known and off the beaten track while being very accessible. It has everything you want in a Mexico vacation but half the people.
Adventure | There are beach and jungle hikes, amazing surfing, all water excursions, ATVs and all else you could ask for in a vacation.
Affordability | Sayulita is hands down the cheapest place to go in Mexico. Hotels, restaurants, excursions, massages and all else! We would say Sayulita is about 25% cheaper or more than any other main mexico tourist destination.

Hopefully that helps you decide on where to go for your next vacation to Mexico! While some of the locations we like more than others, you can't go wrong with really any of the places!
Below are a few more tips and info on traveling to Mexico in general. Also see our article on 20 best ways to travel cheap on a budget!
Should You Stay In A Mexico All-Inclusive Resort?
If you read our articles you know we always recommend against going to all-inclusive resorts when visiting Mexico. While yes, it is nice to be served over and have everything at your fingertips, you miss out so much on the rest of amazing Mexico.
Not to mention all-inclusive resort is typically mediocre at best. We have stayed at 5 star all inclusives and while food is in abundance, the flavor is always the standard 7-8/10. In Mexico the food is one of the best things and you need to experience the local food!
If you stay in an all-inclusive resort you also always feel bad leaving it since all food and drink is paid for already! Staying in a standard hotel you will probably get cheaper food & drink, more authentic and overall a much more amazing cultural and more fun experience!