Puerto Penasco is one of my favorite places to eat out of anywhere and has some of the best restaurants. I just love it as you really feel like you are immersed in the culture at some of the places below or there are some with the best views of any meal ever.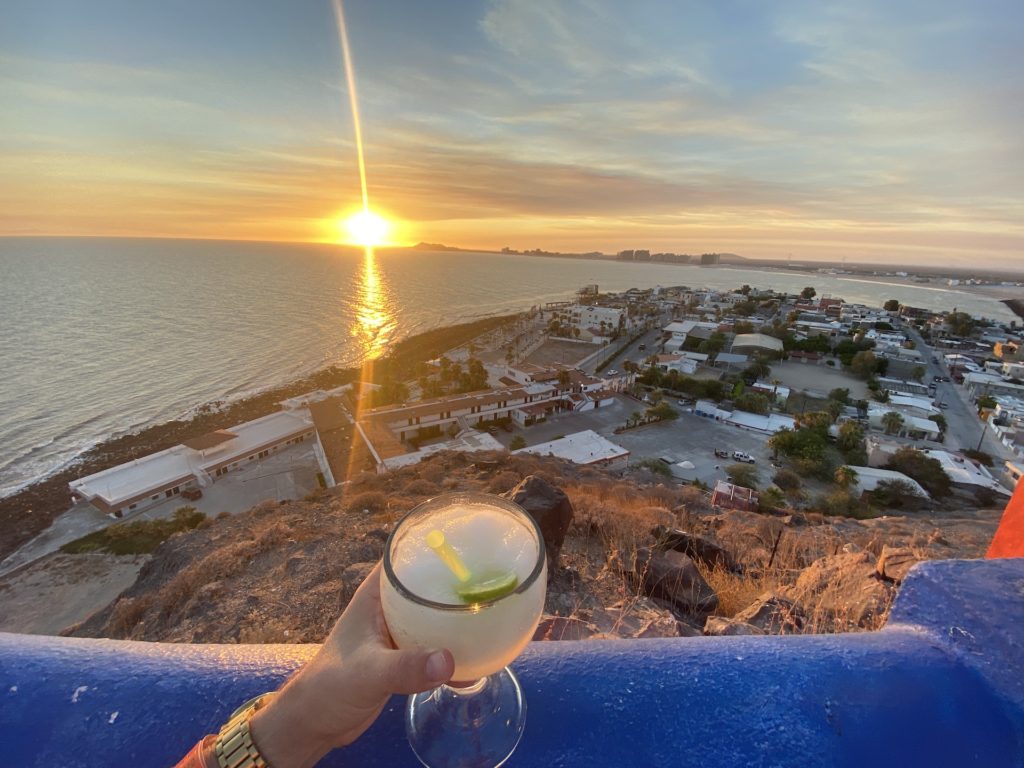 Puerto Penasco has the best seafood & of course Mexican food you might ever have at rock bottom prices. Rocky Point, Mexico is one of my favorite places to visit especially since it is so close to Phoenix, AZ.
If you are trying to decide on the best vacation near Phoenix, go to Puerto Penasco hands down. If you are looking for hotels see here for the best 3 hotels in Rocky Point.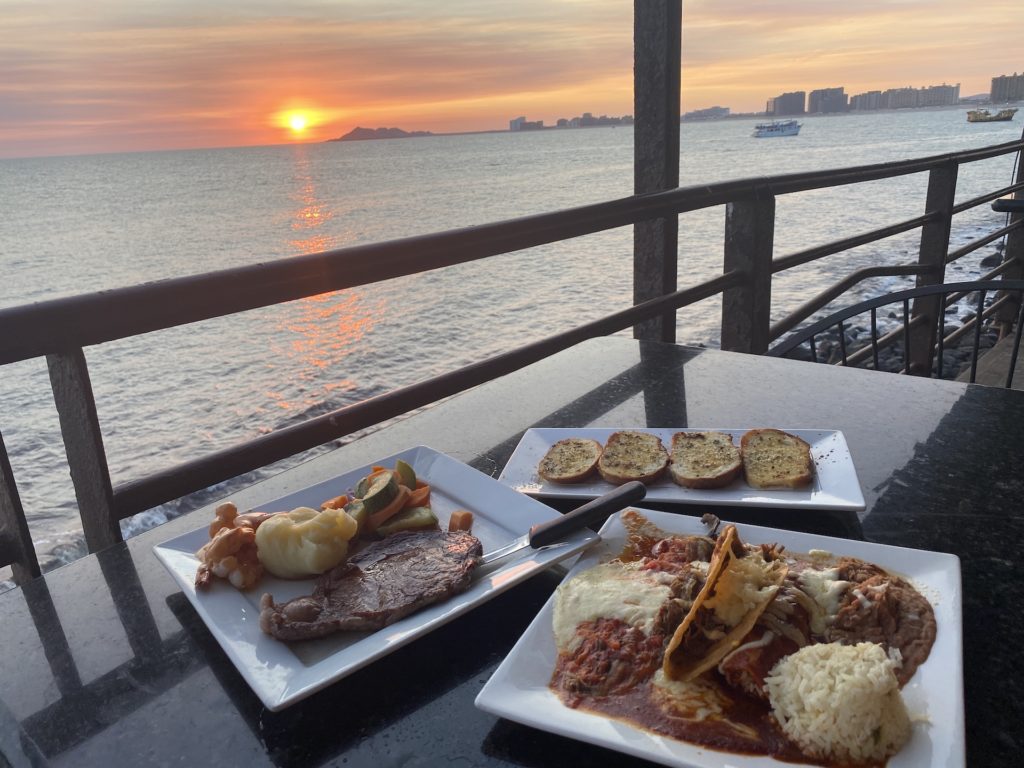 Being in Mexico you are privy to Mexican food and here you can get your fill with authentic amazing places to eat, great seafood, cheap tacos and overall a perfect Mexican dining experience. You can eat like a local at taco stands or side of the road chicken restaurants grilling up fresh chicken.
This list will give you the best fine dining restaurant in Puerto Penasco as well as local places off the main track. I suggest going to all of the places for a full eating experience in Rocky Point.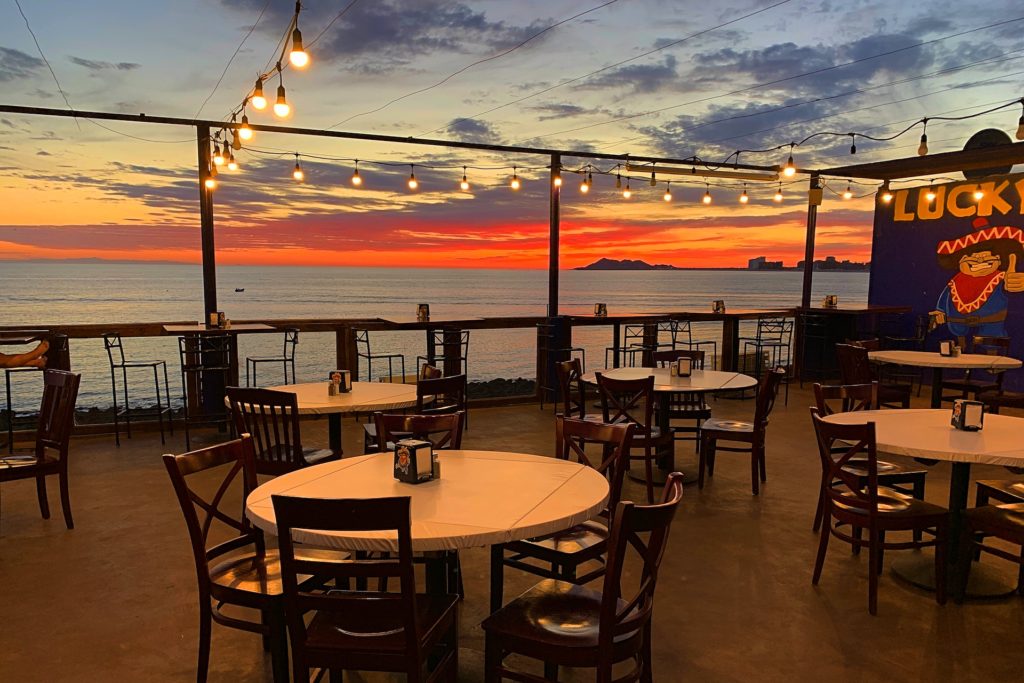 Overall what makes it the best place to eat is just the value. You are getting this incredible food in amazing settings for 1/4 the price of Cancun, Cabo or anywhere in the USA. It truly is a gem and everything you get down there is a steal!
Best Cheap Place To Eat In Puerto Penasco

I always say the ambiance and the feeling you have when you eat somewhere is more important than just the food. With that said, eating on the street on 1 De Junio one street up from the Malecon downtown is one of my favorite meals ever.
The ambiance and authenticity is what makes this meal so great. It is such a unique meal sitting on plastic chairs on the street eating from street vendors. If you want a true experience and something different than absolutely need to eat here one of the nights on your visit.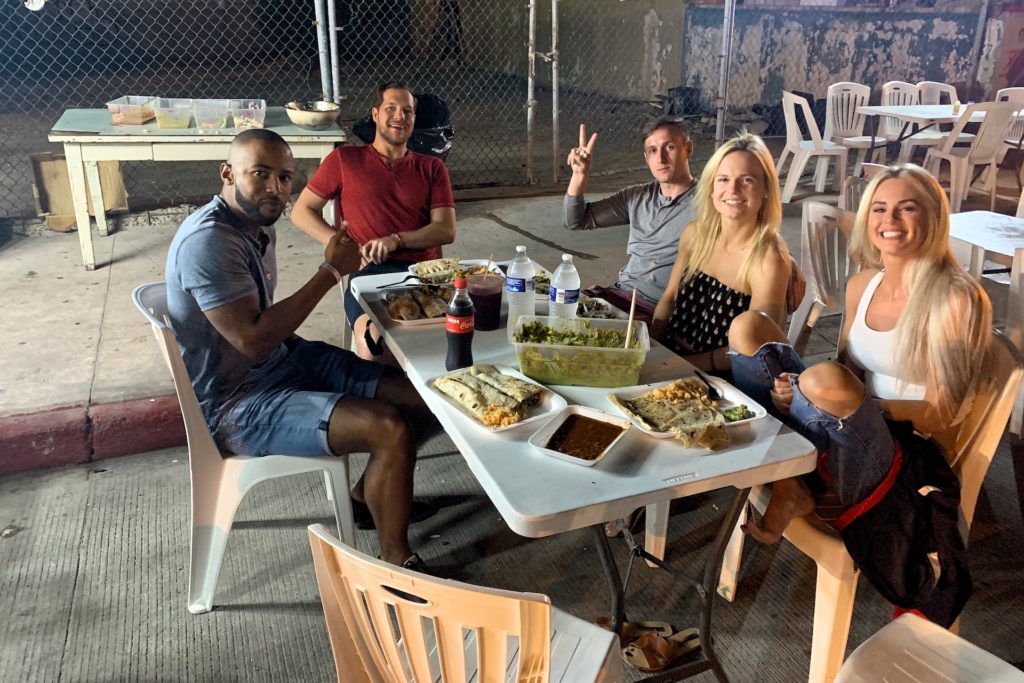 Don't go into expecting anything on the food or anything really… just go soak it in, sitting in the street, ordering food for cheap and soaking in Mexico. They don't serve alcohol so you can always buy beer or wine and bring it with you to the table.
Best nice place to eat in Puerto Penasco

What is the best place to eat in Puerto Penasco? While all of the places below have similar great tasting food… the view at El Capitan in Puerto Penasco is unparalleled. The view and the margaritas are reason enough to head to El Capitan even if you don't order food.
The food is great of course and really affordable considering the same view in Phoenix or anywhere you'd be paying triple the price. This is one of my favorite places to go and the best place for sunset in Puerto Penasco.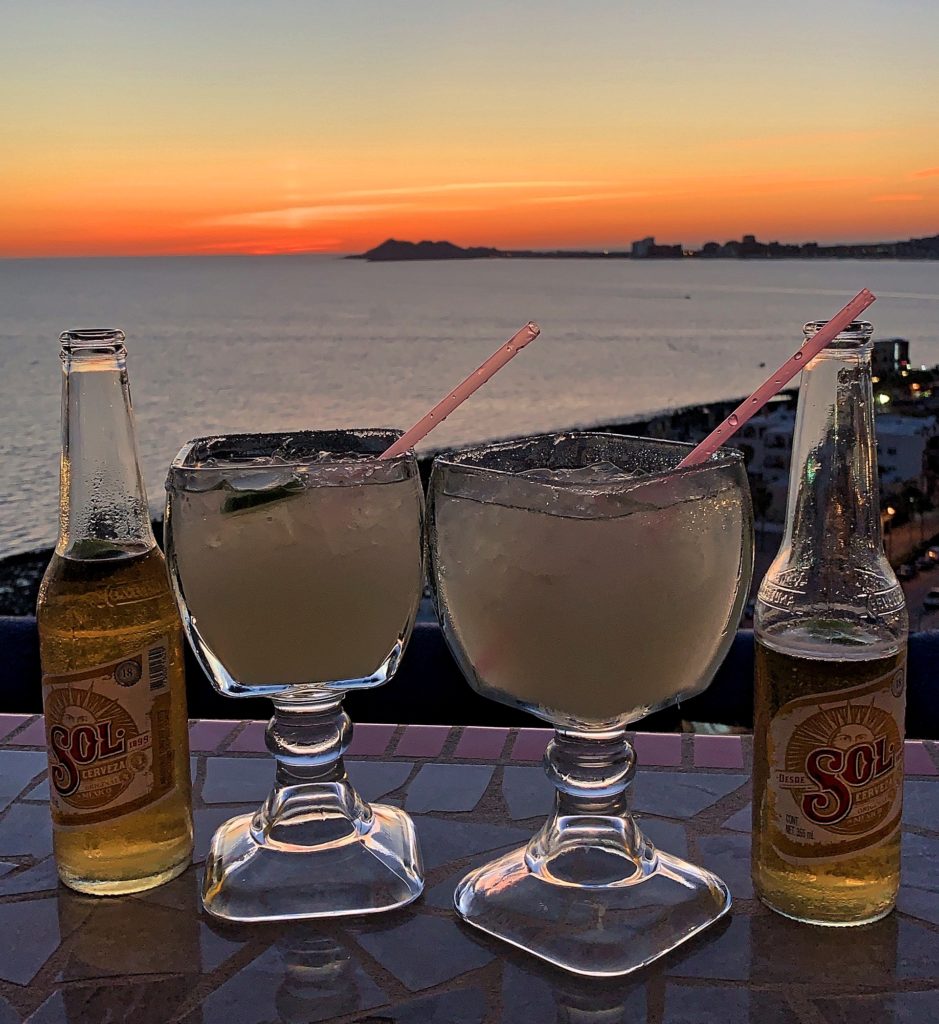 El Capitan is located right next to the lighthouse at the top of the hill overlooking the downtown Malecon. Be sure to get a margarita but they are deadly so you might want to stop at one! When I was with my ex I would call them the argument maker.
Best Hotel Restaurant In Puerto Penasco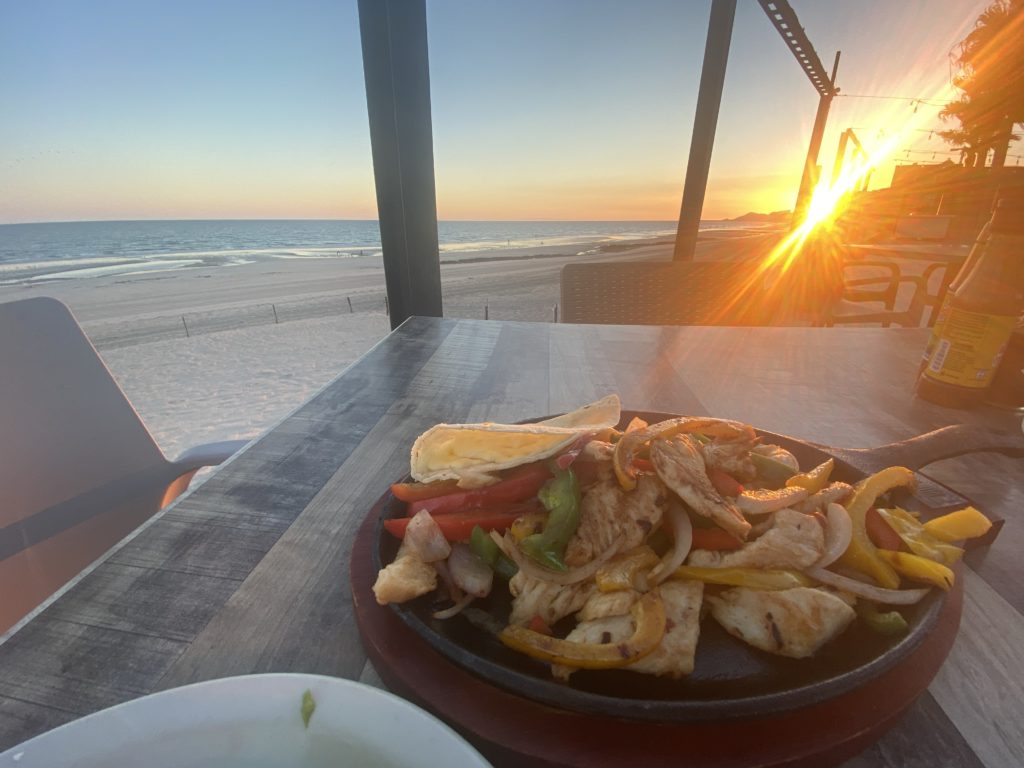 There are a ton of great restaurants at bars but some of the best food I had in Puerto Penasco was at the restaurant at Playa Bonita. The food is exceptional and also has one of the best patios for any hotel overlooking the beach and ocean.
They have an absolutely incredible seafood tower, lots of fine dining options and of course you can even eat cheap with some great Mexican fare. If you are looking for a place to stay here is also the three best places to stay in Puerto Penasco.
Best Poolside Restaurant In Puerto Penasco?

This is a tough one as Las Palomas has a couple great pools bars but the best one is the SWIM Pool Bar & Lounge at Bella Sirena. The food is great and there is often live music playing.
It is a touch more expensive than most of the other places mentioned but if you want a true poolside bar with great service and atmosphere while you are vacation then this is a great place. You don't need to be staying at Bella Sirena to go by for dinner or drinks.
Best Brunch In Puerto Penasco

Brunch is ever so important and a staple in Puerto Penasco for brunch is Max's restaurant & bar. Not only does Max's have the best brunch in Rocky Point but it also their infamous giant bloody mary!
It is definitely worth stopping by there for brunch or any meal really. Be sure to have cash as it is cash only. It is located right by Penasco Del Sol.
Best Meal To Eat Like A local & Cheap!

If you want to eat like a local then you have to get some grilled chicken, rice and beans. There are two great chicken spots and both are pretty central and close to one another off the main Highway 8 on the way to the Malecon downtown.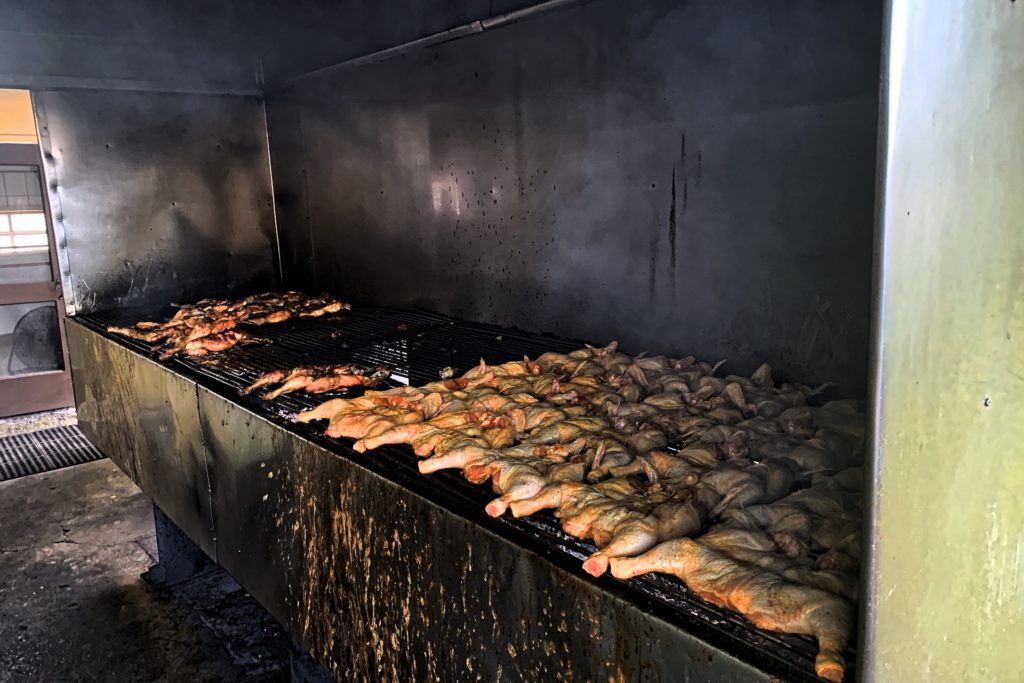 Pollo Lucas is a very well known staple and everyone loves it. However, I think Pollo Sinaloa is better and is is cheaper as well. With that said both are cheap as you can get two chickens, rice, beans, tortillas, hot sauce and cabbage for around $10… it is amazing!
Amazing Place Sitting On the Water

A favorite place to eat in Puerto Penasco is The Point. The Point offers fine and regular dining at the edge of the pier giving it one of the top two locations in all of Rocky Point.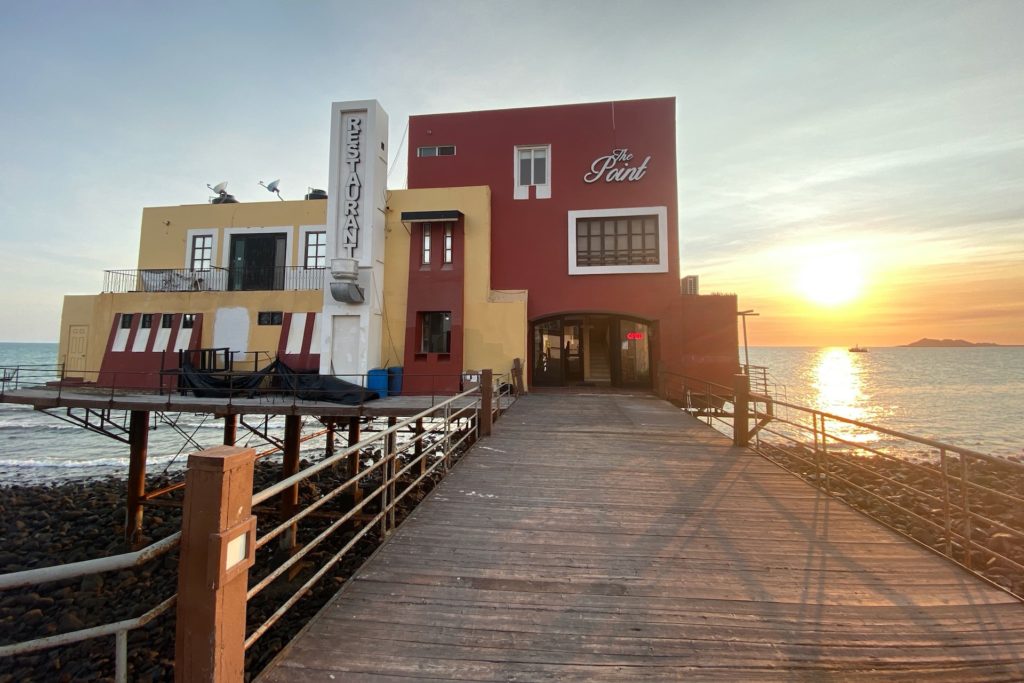 They have an expansive menu with some of the best food in town. However, the location is the real reason you come and you absolutely have to sit on the patio hovering above the water. There isn't much more of a sirene place to eat and even more of a reason why Puerto Penasco is one of the best places to eat.
Best Cheap Street Tacos

There are a ton of places to get street tacos of course and a couple of my favorite are on Calle 13. My favorite on is El Toro Negro Nachos. I love it because it is tiny, the family is handing out menus outside to get you in, it is cooked in front of you and just is quaint and awesome.

I always say when travelling go for experiences and this place just gives you a feeling. Even though it is on a touristy street you still feel like you are in authentic mexico and the food is so cheap. You can eat dinner for two with drinks for under $10 as well.