What are the best bars in Sayulita? You really can't go wrong anywhere in town as it seems there is a place to drink and eat on every street!
Really the best bar in Sayulita is probably the beach! Get yourself some beer from the store and enjoy sipping on your drink as the waves come in as you people watch and see people enjoying the surf.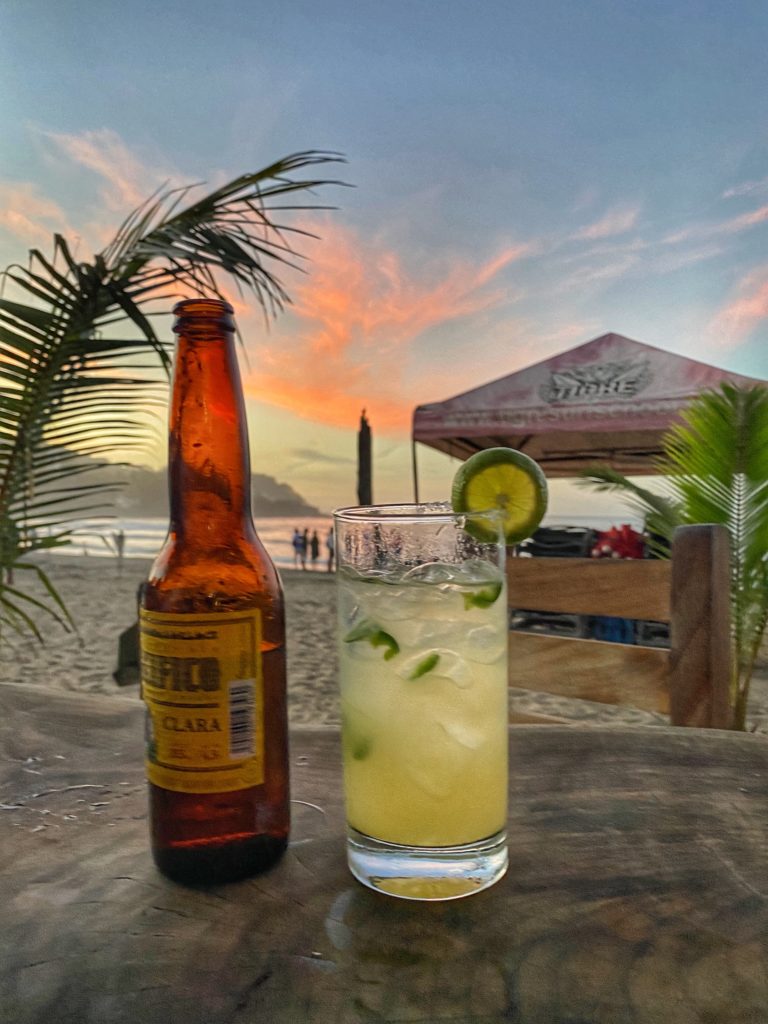 Sayulita is open container so drinking as you walk in and out of the shops or along the beach is a great way to explore. There are even drink stands along the way such as one of my favorite little spots pictured below that also had fresh squeezed juice!
Of course if you decide to have some drinks on the beach or in public, be courteous to all around you and dispose of your recycling and trash properly as to keep Sayulita as clean and beautiful as it is!

If you do want to enjoy someone mixed cocktails, some music, a club or someone serving you on the beach then there are a few places you have to check out!
Best Nightclub in Sayulita
The best nightclub in Sayulita is a perfect club with everything you could want in a club. Bar Don Pato is that essential Mexico nightclub and is a ITE certified great time.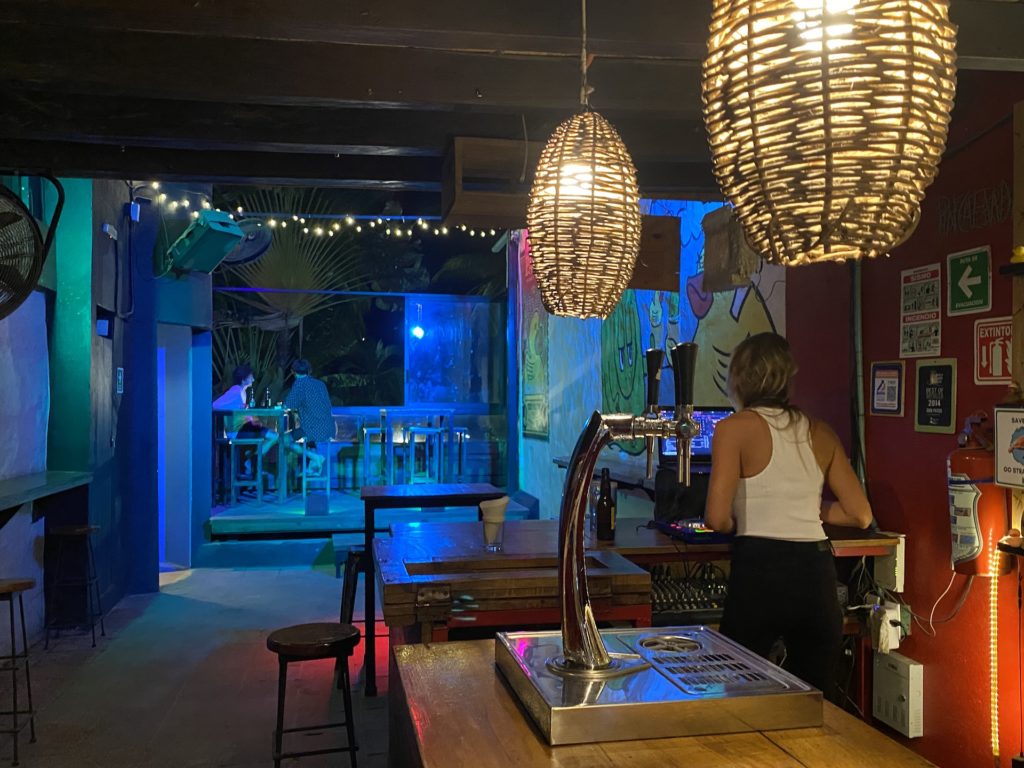 Don Pato has a DJ, it is open-air, a foosball table, other games and cheap drinks! The club is a must top if you want to get after it and enjoy a late night out.
Best Bar In Sayulita

If you want a true bar/pub feel then definitely swing by Yambak. Yambak turns into a bit of a club later at night but whether you want a bar feel before that or a cool brewery it is both!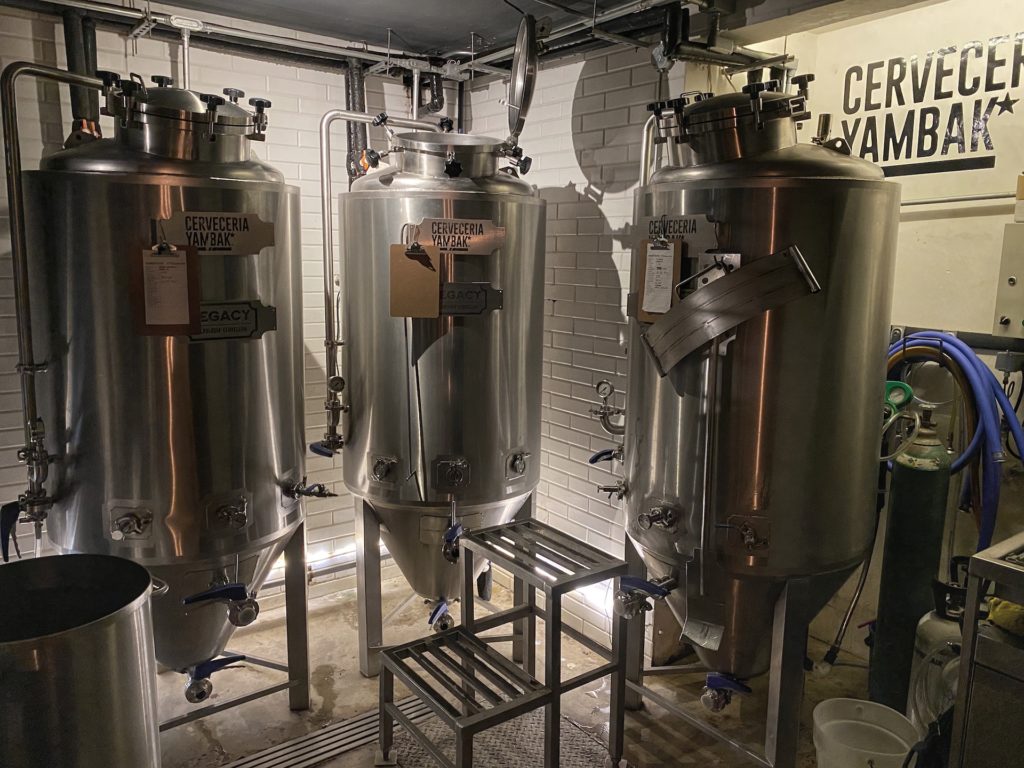 Their beer is actually really good and they offer everything from their own light options to IPAs and more. At night you can even just listen to the music and party on the street.
Best Beach Bar In Sayulita
Cocos Beach Club is synonymous with being the best place to party on the beach. It is a quintessential beach bar with a laid back feel, swings, lounge chairs and frozen drinks served at your request.

If you want to be in a trendy lounge spot then this is where you want to go. They serve some good beach food and it is the perfect spot to drink on the beach!
Best Bar With Swings in Sayulita
There are a few bars with swings scattered throughout town but only a couple on the beach and only one that has tons of seats so you don't feel like you have to be hovering around until someone leaves their seat!

Beach Club Mi Chaparrita is a nice chill spot on the South end of the beach near Villa Amor and the fishing boats. They have affordable drinks, food, lounge chairs and are also part of an adventure tour company Mi Chaparrita.
The only thing they lack is good music as it was a lot of loud techno & 2000s music vs. something a little more relaxing… however hopefully that was just the couple days we witnessed.
Best Chill Surf Bar
Chillum Surf House is just exactly that… the chill surf house. If you want to go somewhere with the perfect beach vibe that is open air the the street below, this is a where to go.

It is a touch of a tiki bar mixed with a cool surf bar, which is maybe one in the same. Definitely a spot you have to swing by and it is nicely tucked away just a block or two off the main strip so feels a little more secret and local than the others as well.
Best Hippie Tiki Bar
Club de Playa Camaron is the best bohemian bar and is decorated perfectly. It is close to the hippie market, campground and if this is your scene it is the place to be.

Even if you don't consider yourself to be in the bohemian realm it is a great place for drinks and a great spot for the sunset!