The Riviera Maya and Tulum are easily some of the best places to visit in North America, if not the world. Boasting adventure, perfect water, unique architecture, pristine beaches, nightlife and a great culture it is no wonder millions of people visit Tulum and Quintana Roo. It is such a great spot I tell everyone to go NOW as even from just 5 years ago places like the once local cenotes are getting overrun with tourists… thanks a lot Instagram.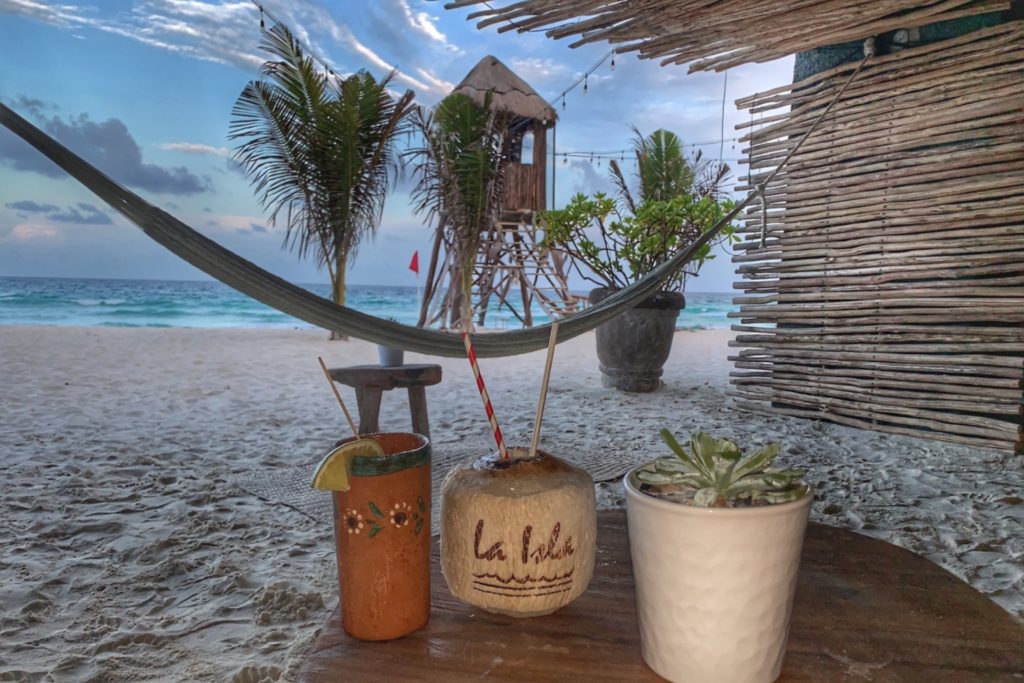 Some may think less of Mexico or Cancun, however keep in mind Tulum is less than 3 hours from the Belize border… the Belize everyone sees as paradise and a bucket list place to visit. Rest assured there are plenty of things to see other than a beach or the hotel pool if you want to make your perfect vacation.
If looking for more things to do in the region than see here for: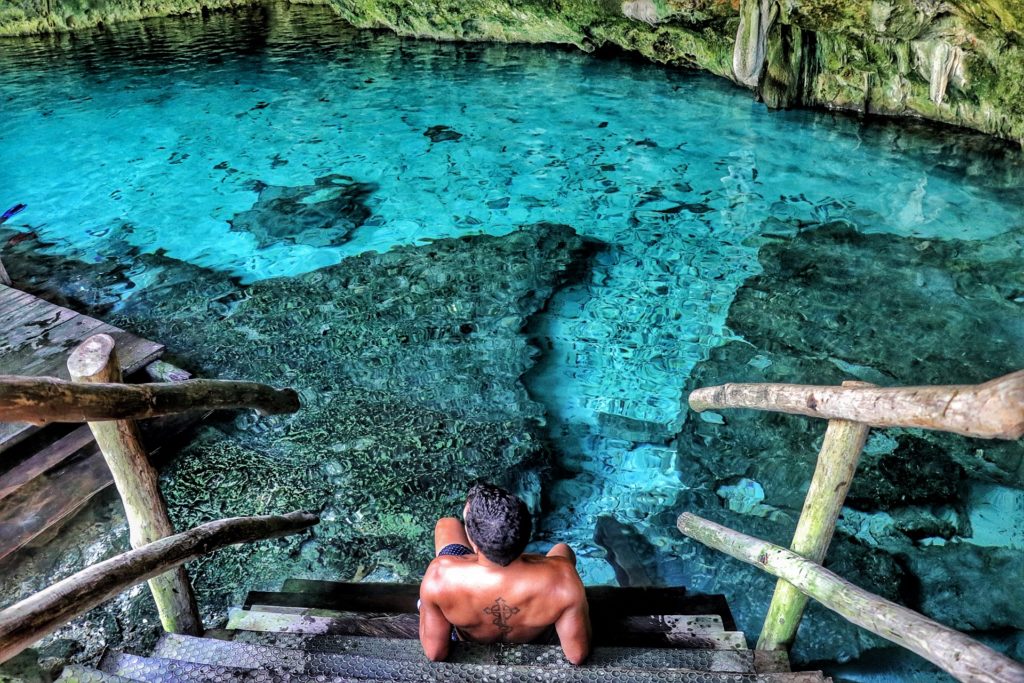 I say this often but especially in this region I prefer not to stay in an All-Inclusive resort. This is mainly so you don't feel obligated to eat and drink what you already paid for and it makes you get out there! There are plenty of tropical places where there isn't much to do but lay around on the beach or by the pool but that is not here, so get out of the resort as much as you can!
1. Visit a New 7 Wonder Of The World And Arguably The Prettiest Cenote In The World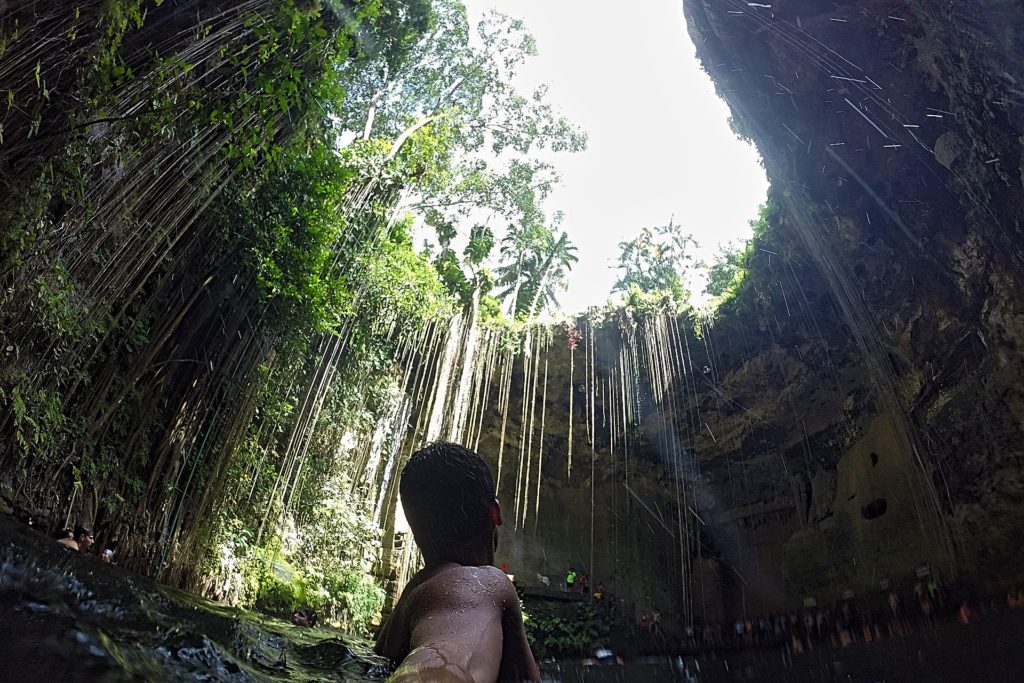 When will you ever have a chance to check a world wonder off your bucket list? This whole area is one of my favorite places on earth! Chichen Itza is maybe the most cultural and historic place to visit in North America thus be sure to visit this historical icon.
The grounds of Chichen Itza are absolutely breathtaking and an incredible trip back in time feeling encapsulated by all its history. What's more, you are also just minutes from Cenote Ik-Kil, which is worth the trip just by itself. Cenote Ik-Kil is one of the prettiest things I have ever seen and you have to go check it out. The fact both of the places are right next to one another makes it a must-visit on your trip to the Yucatan Peninsula.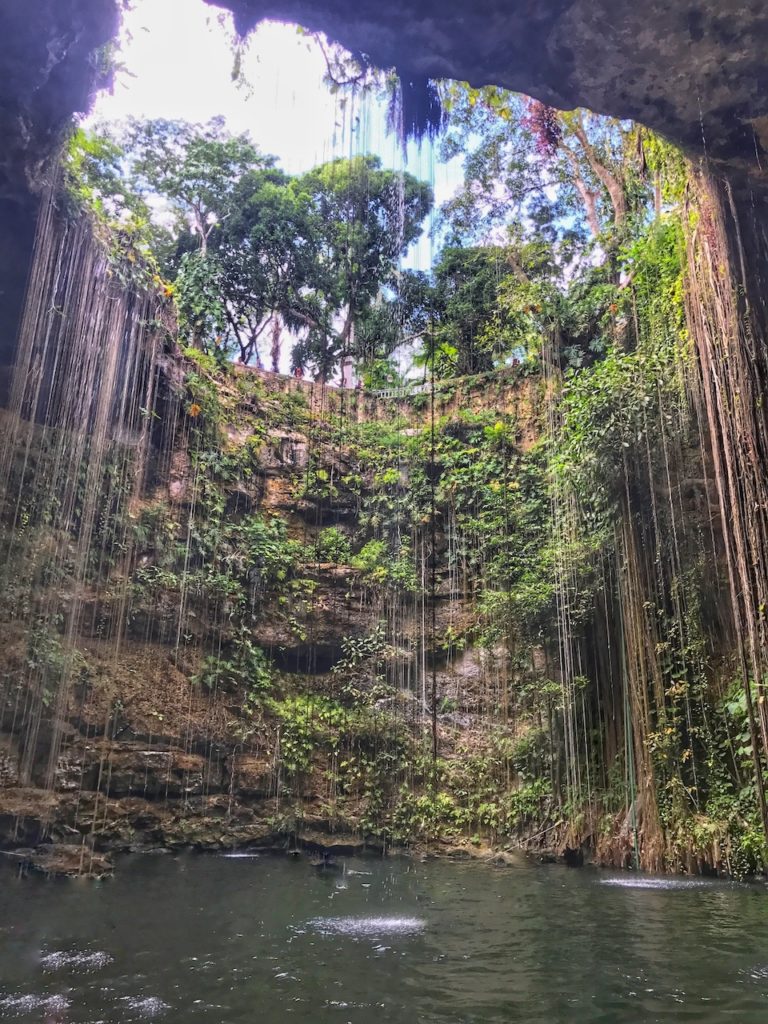 You can double-down on this trip by stopping by Ek Balam on the way back where you can actually climb onto their ruins for amazing views and pictures. There is a cenote there as well. There are a plethora of companies offering tours to take you to this area or renting a car works as well. I would try to get a private shuttle or renting a car so you can stop in the town, Ek Balam and take your time everywhere you go.
The cenote phenomenon is only in this region of Mexico and there are thousands of them throughout the Yucatan Peninsula. These mythical natural swimming holes are rich in history as they were once sacred wells and even were human sacrifice locations for the Mayans. These Cenotes access networks of unexplored cave systems and are havens for adventurers, snorkelers and scuba divers. Some historians believe they can be linked to the extinction of dinosaurs.
2. Cancun

You don't need me to tell you to go to Cancun… if you are in Tulum then you already have probably been to Cancun… but… maybe you missed a few things and it is worth heading up for a day or one of your last nights before flying out.
There is SO much to do in Cancun and while touristy it still has its cache. If comfort and feeling safe is your thing then Cancun is the spot with their American style resorts and hotels along the beach. If you are into Vegas style shows, want nightclubs or shopping then Cancun is a great spot. It is also a gateway to swimming with whale sharks, Isla Mujeres, Holbox and probably the nicest beaches out of Playa Del Carmen and Tulum.

While way more Americanized there is a ton to do and some amazing restaurants as well! If you are there you have to go to Thai Lounge to eat in their overwater bungalows and there is even a resident crocodile who just hands out!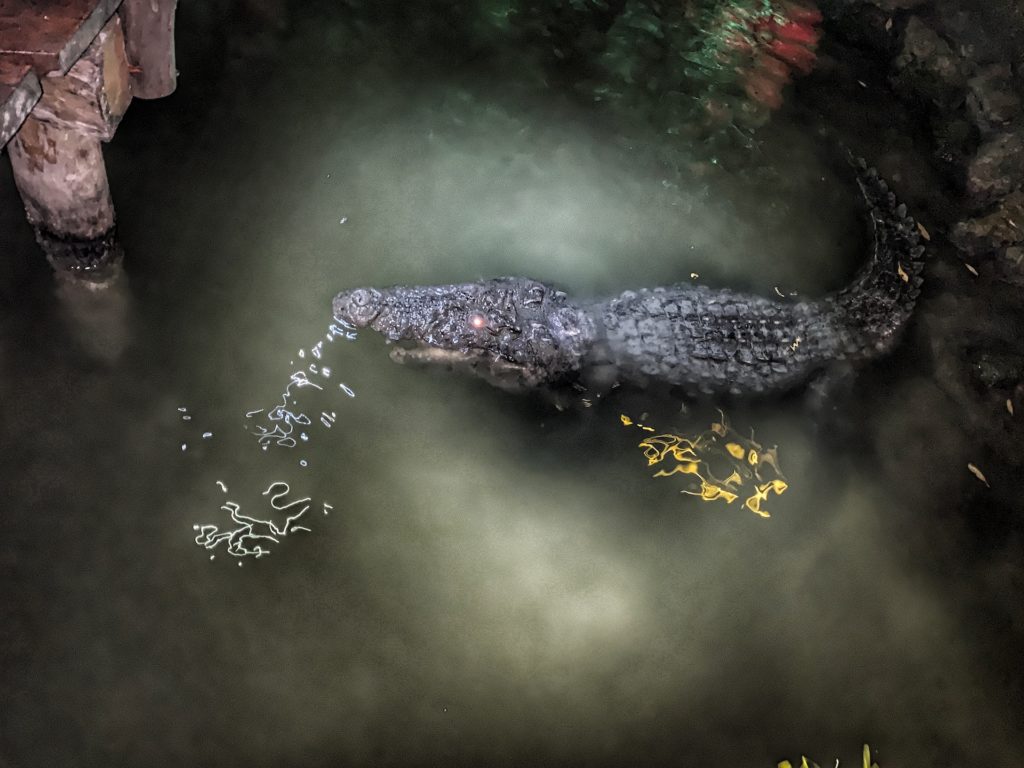 3. Cozumel
Take a ferry to the prettiest island in Mexico and see some of the most beautiful water on earth. Cozumel is home to coral reefs that are ranked as some of the best in the world and are coveted by scuba divers and snorkelers. The island is a great little escape for couples to find some quiet beach time, a trip through the rainforest, see some ruins or rent scooters and explore.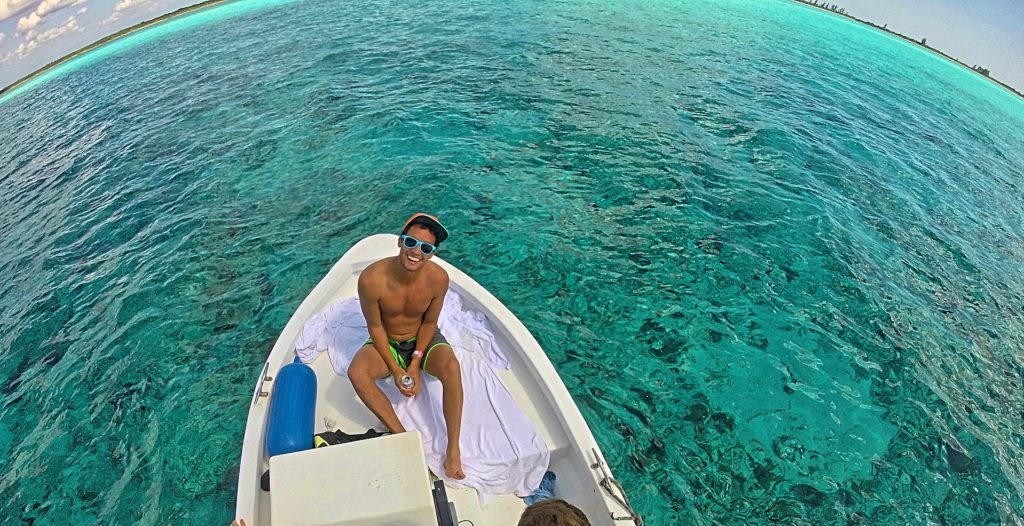 You don't need to sign up for a tour or need a guide. Just show up to the dock get on the ferry and arrive in Cozumel where there are plenty of shops and vendors to help you find whatever you need to do.
If you are deciding between Cozumel or Isla Mujeres I would say do Cozumel. Both are getting overrun but Isla Mujeres is literally way too busy and I will never go back. I was excited to see the turtle sanctuary, shark swim area and North Beach but wow… not what I expected and I love pretty much everything.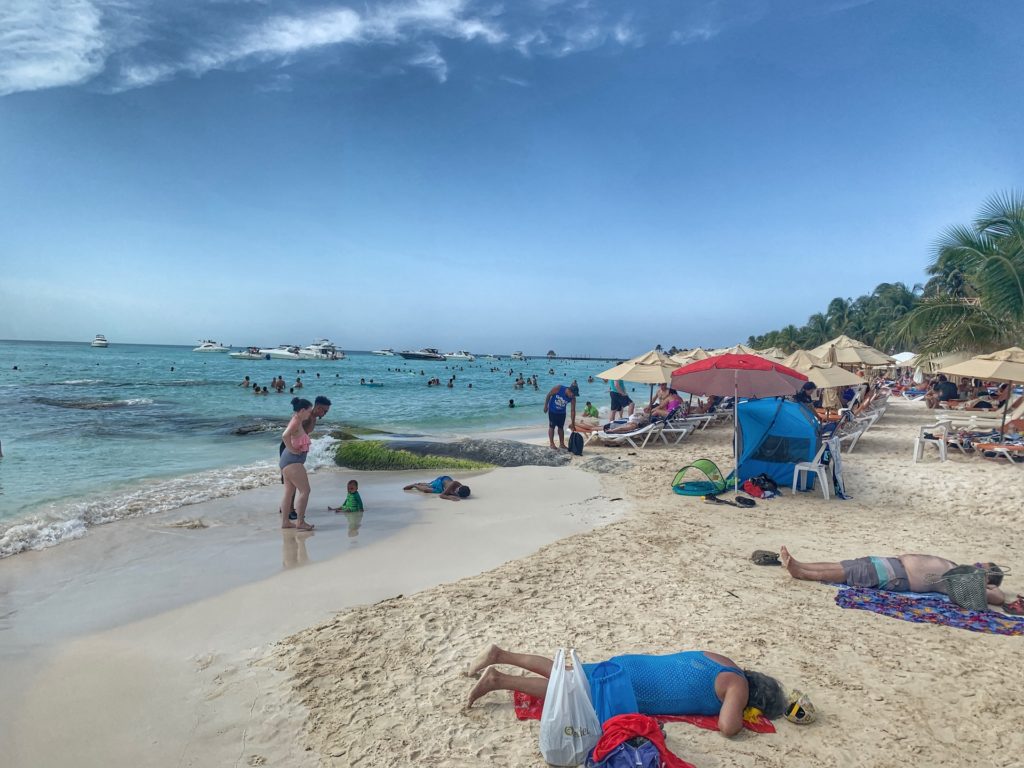 4. Get Out On or Into The Water For Once In A Lifetime Experiences

Surrounding Cancun are a couple of things to do that are hard to find anywhere in the world. Do you want to swim with sharks? Yes, you can swim outside of a cage with the world's largest fish coming in at 40-65 feet long.
You can have this break taking experience in Isla Contoy and it is a bucket list item. Whale shark season is mid-May to mid-September with prime time being in June and July. If sharks are a little too intimidating then get up close with some amazing sea turtles!
I used to tell people to go to the ray & shark encounter as well as the turtle sanctuary on Isla Mujeres but it is very underwhelming and I recommend people stay away from Isla Mujeres in general these days as it is beyond overcrowded.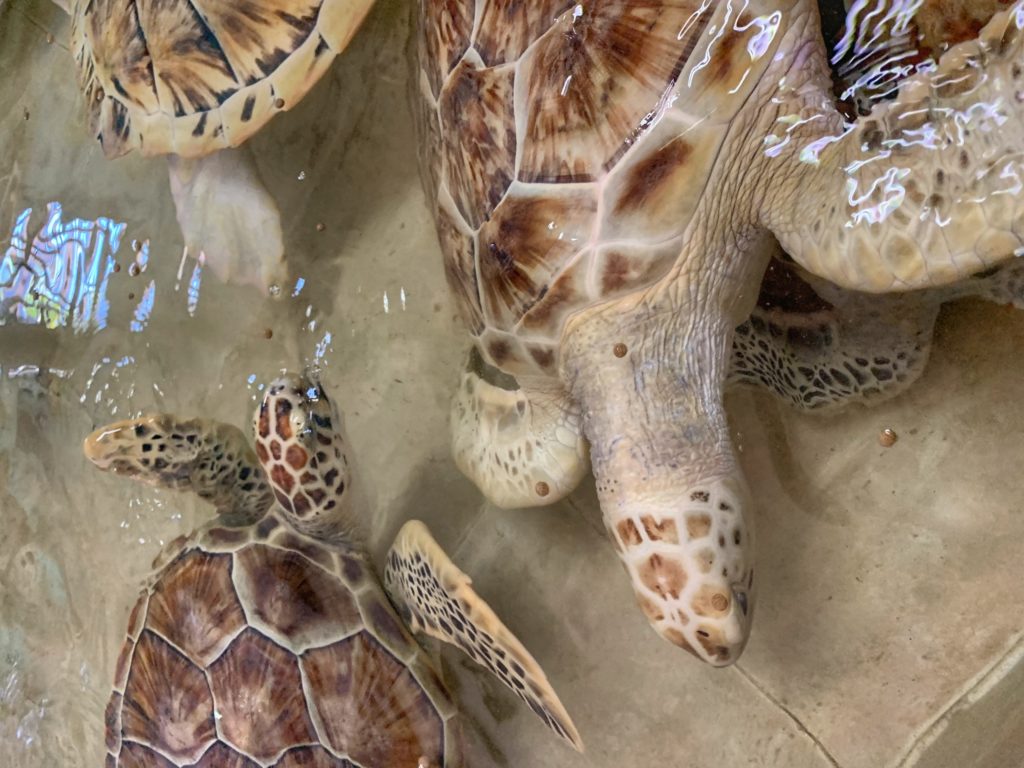 Continue your snorkeling or scuba expeditions by visiting The Museo Subacuatico de Arte. This museum is one of its kind formed in the waters surrounding Cancun and Isla Mujeres. The statues underwater are some of the most picturesque and stunningly eery things you will see. I am unaware of other museums like this making it potentially a once in a lifetime experience to see and take pictures with truly remarkable art.
Finally what is a visit to Cancun without a booze cruise? There are some catamaran companies who take this to the next level with a spinnaker sail ride, which is essentially you becoming a human kite. I have never seen anything like it and it takes parasailing to a new thrilling level making it a must do.

These are just a few of my favorite examples of the unique offerings in the area so be sure to get out of your resorts and explore.
5. Adventure Parks
While I mention that you can make your own adventure in the Yucatan Peninsula without spending theme park prices… the adventure parks here are still something millions go see as they are quite unique and a great time.

Xel-Ha is arguably the best park in the region and an amazing place for families and nature lovers. I am not a huge theme park person as I like to do it myself but this one adds in adventure and animals so it gets a bigger W. Whether you want to float in a tire, swim or snorkel in crystal clear water with tons of fish; walk or bike through the peaceful jungle, laying a hammock or zip-line there is something for everyone seeking a unique park experience.
It does come with a higher cost though starting at $40 for kids and $80 for adults.
You can also check out Xcaret, Xenotes or Xplor as well.
6. Market Hop & Shopping

Each city has its own market and you really should try and see them all! Cancun has a few good options with the main small tourist one right in the heart of the action.
Cancun

Whenever in Mexico, as I have mentioned you also need to go to the Super Ley to stock up on alcohol, fruit, snacks and be shocked your entire cart was only $50. For more local type shopping then head to the larger Mercado 23, which will have everything you want including the knock-off shoes, purses, glasses etc.

If you want something more authentic and local then head to Parquet De La Palapas where it is out of your comfort zone but $1 drinks at restaurants, things for kids to do and plenty of cheap food trucks, some games and amazing people watching.
Playa Del Carmen

In Playa Del Carmen might be the best shopping in the entire area on 5th Avenue. 5th Avenue goes forever with a mixture of American shops, tequila stores and of course lots of the local popups with all the souvenirs, shirts etc you would want. It's nice as it is just blocks from the beach and where everything else is, whether you want restaurants, bars, massages, manicures or clubs.
Tulum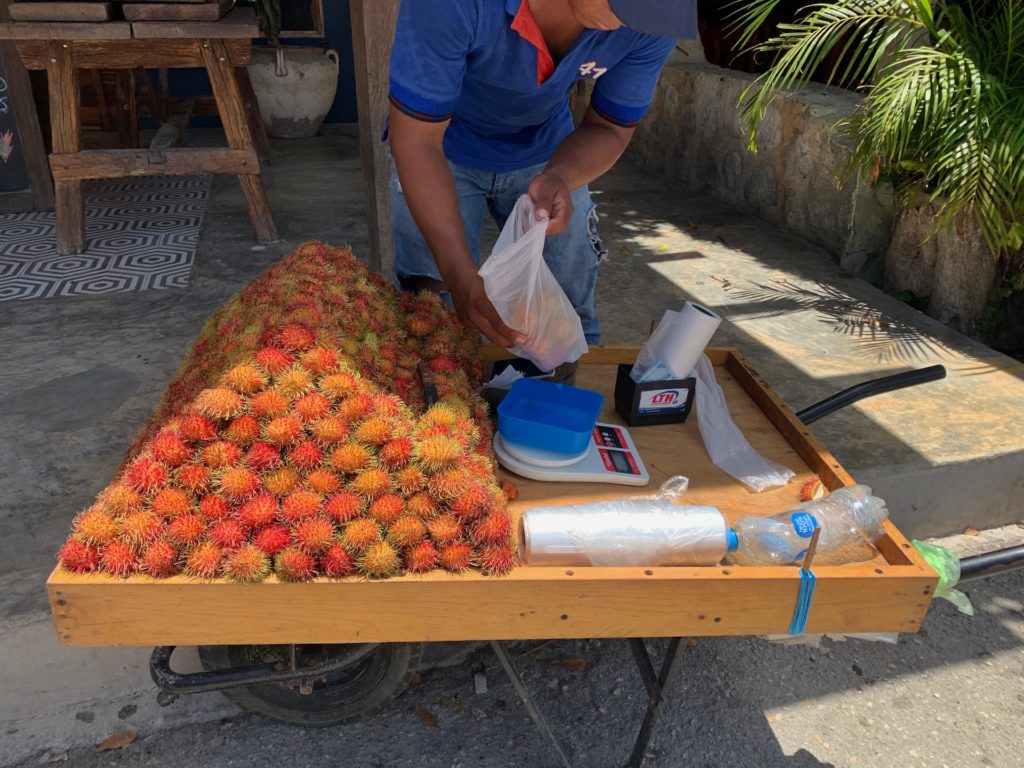 Tulum has two areas you can go as well and both are great. On the main road in town you will find a lot of what you will see in the standard Mexican street markets and it is a touch more for locals than the Cancun and PDC markets you go to. The strip has a ton of restaurants and bars as well for all tastes and budget. Be sure to checkout the really cheap taco stands as well as that is my favorite!

In Tulum one of the best things to do is stroll along the beach road and be in awe of all the pretty art, see the cool restaurants and bar setups all while you do your window shopping. You honestly could spend each day in Tulum just walking around the beach bar & restaurant hopping along the beach, shopping and repeat.

Tips
Don't stay in an All-Inclusive, it limits you wanting to go explore.
Don't always go with the first "salesman" who offers you something. Definitely price shop and make sure you aren't getting completely screwed over.
Eat everything! If locals are eating it you're fine, especially if it is cooked. I literally truy every street meat around the world. The only thing I ever don't eat is pre-peeled fruit as that was a good tip I didn't listen to once… I regretted it.
Get out of your resorts, you can lay in a pool anywhere!
Haggle, everything is negotiable here.
Rent a car. As I have beaten to death, there is so much to see in the area and renting a car lets you go at your own pace, stop where you want to stop and enjoy your own private tour. It can be a little unnerving driving in Mexico but it truly isn't too bad… just drive carefully.
Remember travel insurance! It's like $1 a day through Berkshire Hathaway.