Looking for some of the best restaurants in Oahu? Well you are in the right place to come eat and enjoy some incredible places to try in Oahu.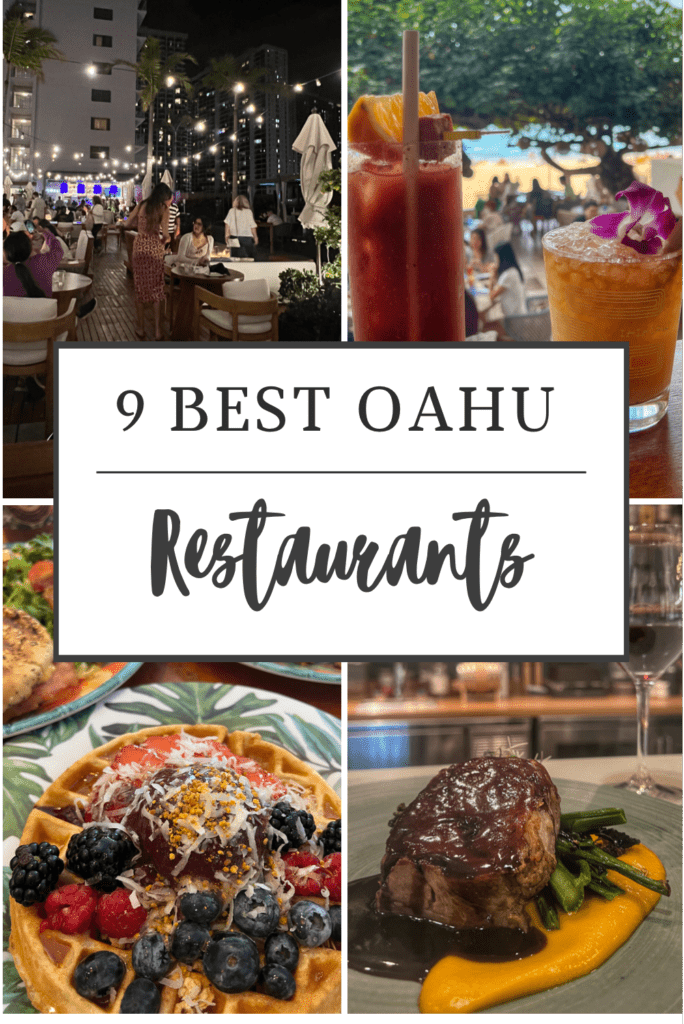 From unreal food trucks to fine dining to authentic hawaiian food to a surf shack, you will find everything you could want to eat in Oahu here!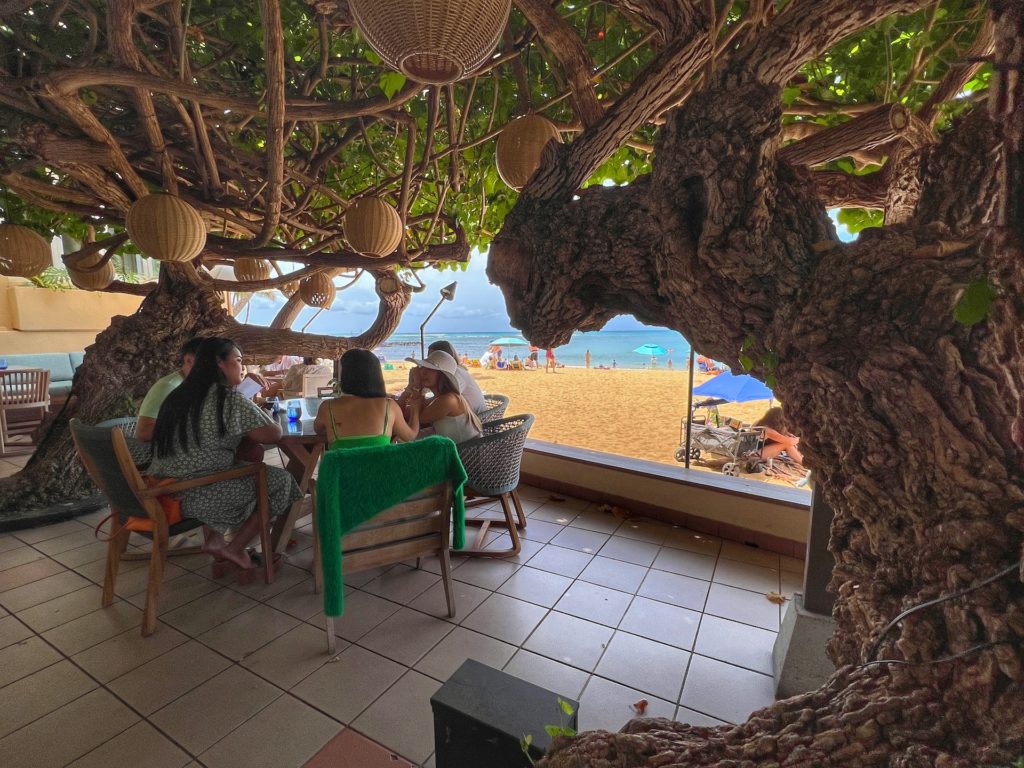 I also cover a couple places that were vastly overrated by others that I suggest you don't fall into the tourist trap!

Best Bowls, Brunch & Healthy Food In Oahu |
The Sunrise Shack
If you come to Hawaii… this is what you dream about. A cute bright & friendly shack on the side of the road next to some of the best surf waves in the world.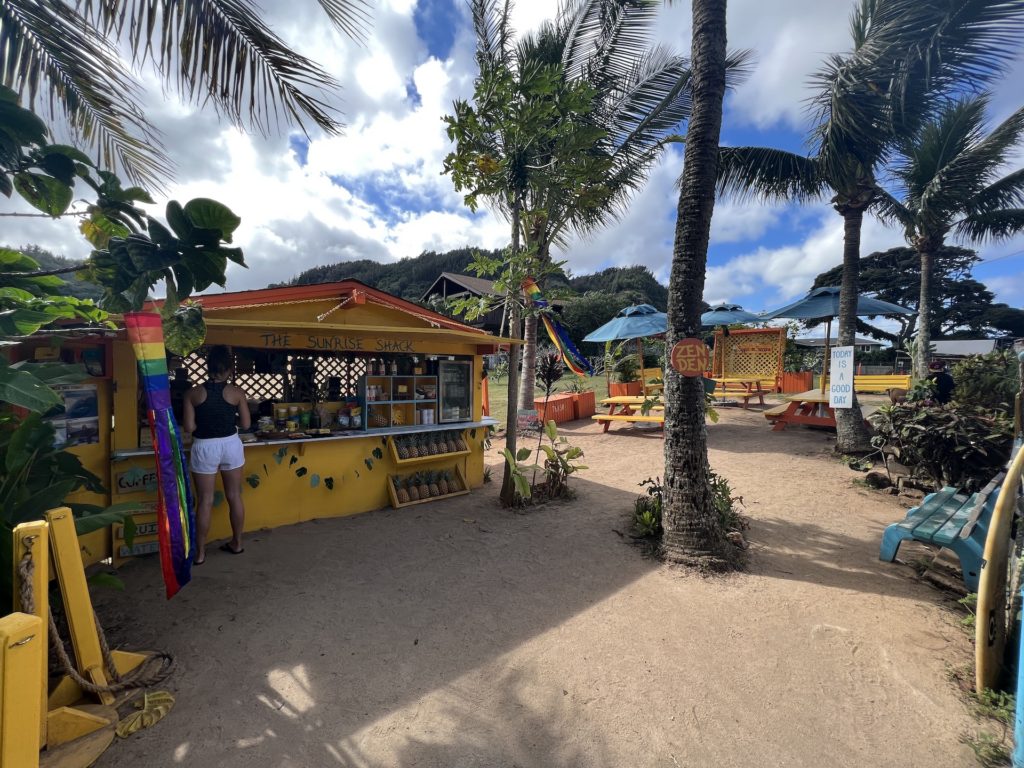 Not only is the location and setting iconic, the place itself screams the quintessential barefoot chill vacation in Hawaii. You walk up, order a bowl, coffee or a smoothie and it hits you… this is the life.
Sunrise Shack was created by surfers and really just radiates light, happiness, health and good vibes.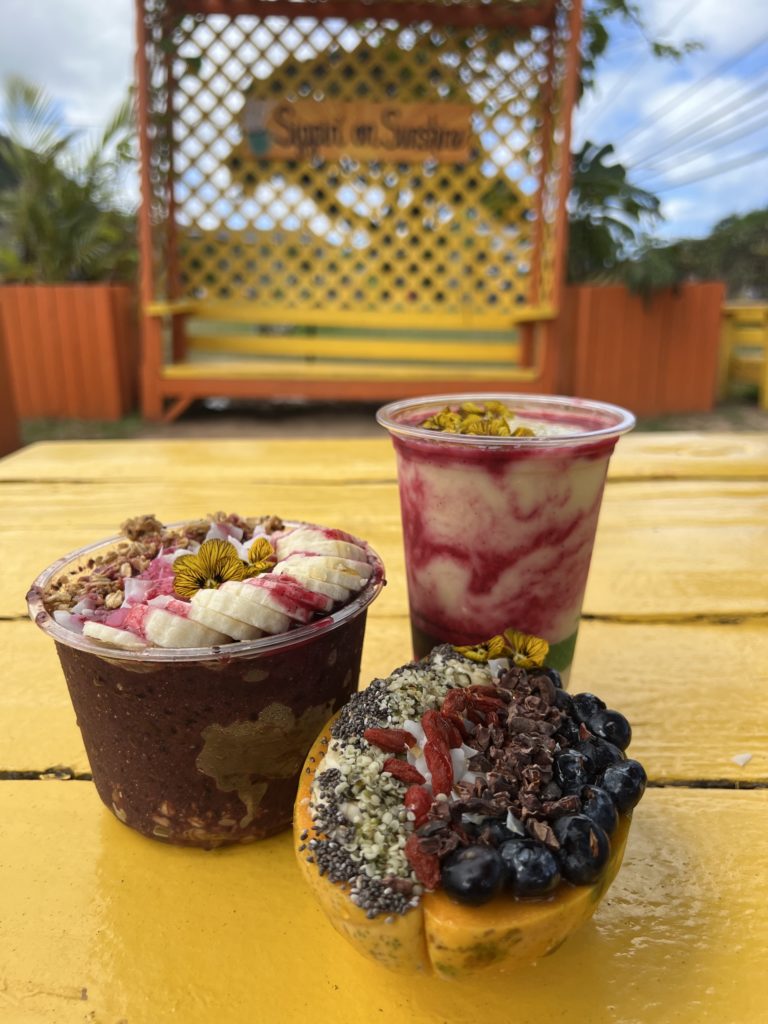 Highly suggest you hit the road for a day-trip to the North Shore to visit any of the beaches along the road but make a pit stop for breakfast at Sunrise Shack.
Waimea Bay Beach is a perfect beach if you are looking for a good beach to post up at nearby. Parking can be tough though so you may want to park up by Three Tables and walk down.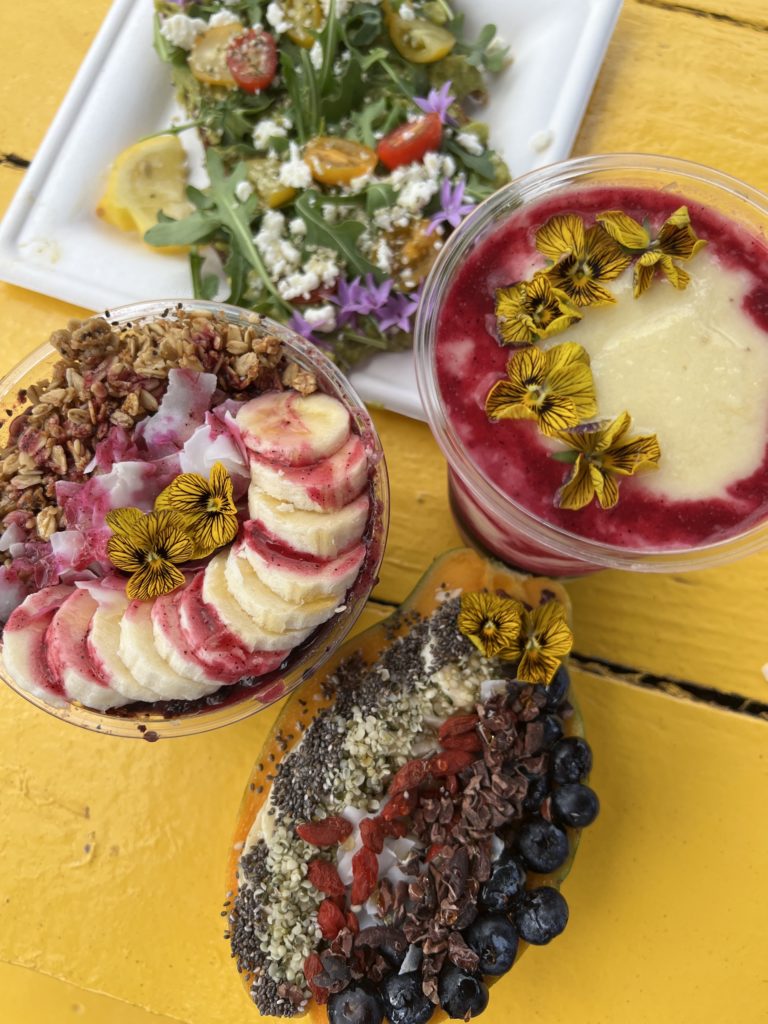 There is also the North Shore Country Market there if you want to pack up a cooler and get snacks for your beach day!
If you wanted to hike on your vacation check out these 3 amazing Oahu hikes you must try here!
Best Beach Restaurant & Bar | Hau Tree
5-10 minutes from downtown waikiki, or a 20-30 minute walk, or 10 minute bike ride… is a place you absolutely have to visit.
The vibe, the setting, the quieter perfect beach it overlooks, the food and cocktails are all perfect. A place like this is why you go on a beach vacation to just sit on a perfect patio overlooking the beach and water while sipping your a mai tai.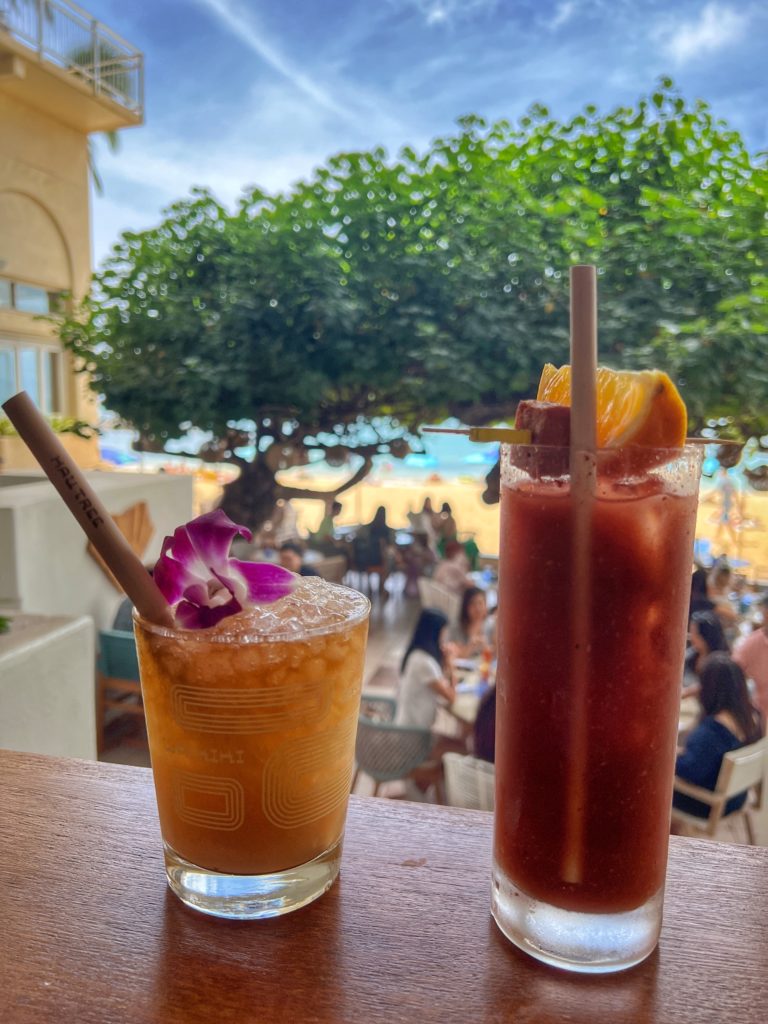 It isn't incredibly pricey but it is a touch more in the upscale side. Hau Tree is a place you need to visit 10x over a place like Duke's…. and speaking of Duke's.
Should you go to "famous" Duke's Waikiki?
Short answer, no. Long answer… not to eat but maybe if you want to get a mai tai just to say you went there.
You will hear that you need to go to Duke's and it is the spot to go in Waikiki for what I described Hau Tree to have.

I feel like it used to be the main spot to go but things have changed…
The food is not good and I'm NOT picky at all. We had three dishes like their "famous" pulled pork, chicken & ribs and all were dry and lacking any flavor while not being fresh tasting whatsoever.
I loved the food from a Hawaiian Fast Food restaurant I will mention below 5x more… literally fast food was head and shoulders over this place.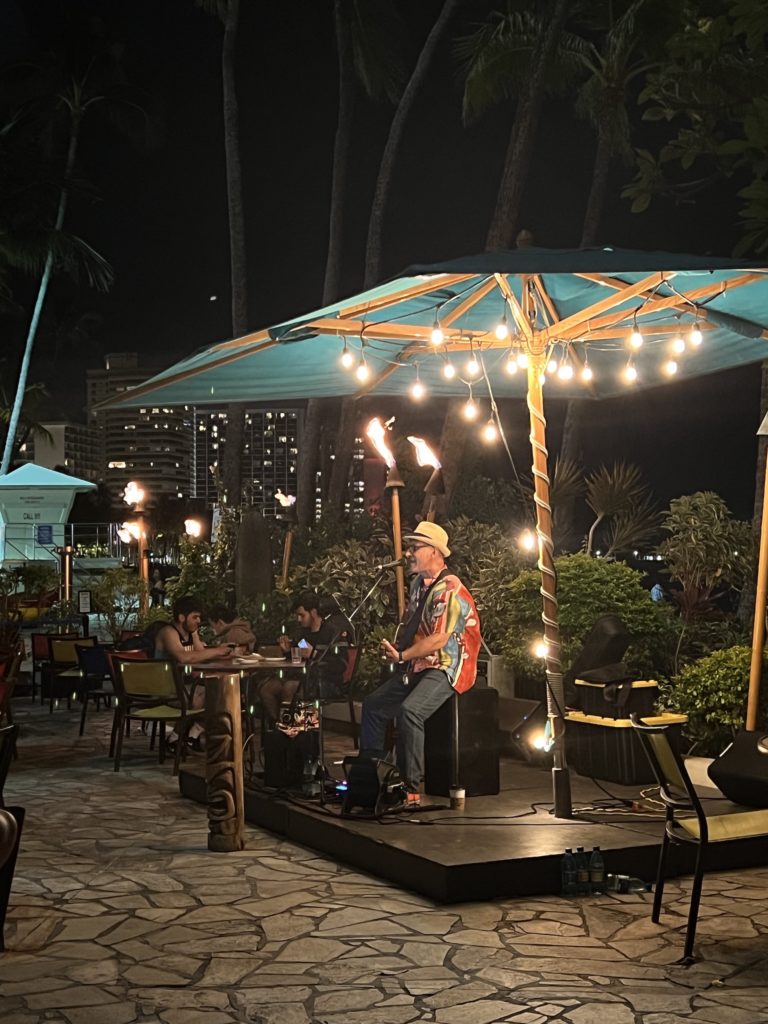 It has the feel of just a restaurant in a resort that knows it's popular so stopped trying but charges way more than it should.
The ambiance is good for parents who want to listen to the live music guy play Neil Diamond covers and wear their Hawaiian shirt.
If you are under 50, don't go. If you want good food… don't go, respectfully.
Best Pool Restaurant & Bar in Oahu | Swell Restaurant & Pool Bar
If you are looking for a great pool party and rooftop spot for some drinks at night, you must come to Swell!
I would say it is very similar to the W pool if you have ever been to a W pool party or something in that mold. It is picturesque in the middle of Waikiki surrounded by skyscrapers overlooking the beach.

This is thee spot you need to visit to start your party night or for a great pool party. They have live music every night and a DJ on the weekends as well.
Enjoy a drink by the fire pits, sip cocktails by the pool or watch the sunset from the infinity pool, it is an gorgeous place.
Best Food Truck | Honos Shrimp Truck
No, not Giovanni's Shrimp Truck… Honos right next to it is the one you want!
You would think because Giovanni's Shrimp Truck was mentioned on TV and some websites it is the best spot to go.

When you rock up and see a 30-minute line at Giovanni's while no one is in line at Honos it clearly must mean Honos isn't as good right?
Or is everyone just tricked by the social media effect? Everyone tells you to go to Giovanni's, the lineup says it must be better but I am here to tell you it is not even close, Honos tastes better hands down!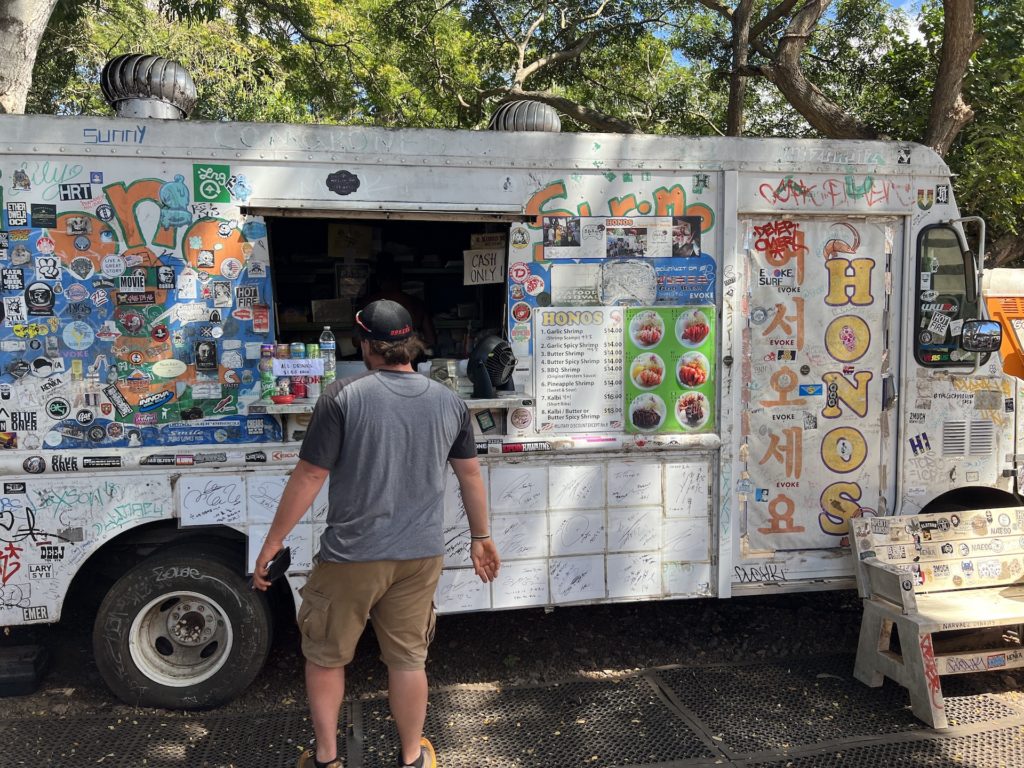 The shrimp size and quality is 2x better, the spicy flavor is 5x better, the price is cheaper and they include a side cabbage salad which is surprisingly good as well.
Trust me, trust me, skip that long line and go to Honos, you will not be disappointed. If you don't trust me… while waiting in line at Giovanni's, have your friend go get an order at Honos in the meantime… then do your own taste test.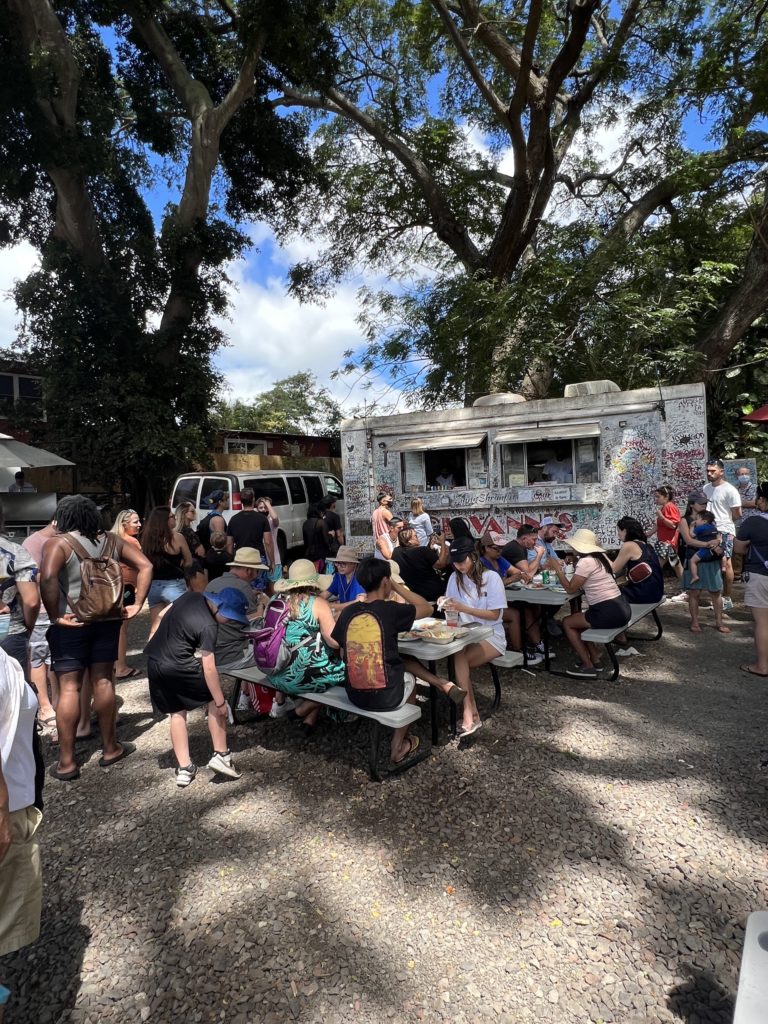 Giovanni's shrimp are tiny and chewy compared to Honos and Giovanni's "award winning" spicy flavor self admittedly has no taste, where Honos tastes like heaven.
Best Fine Dining For Foodies | PAI Honolulu
If you are a true foodie… this is an absolute must visit. If you want a food experience, book a spot at PAI now!
You will not find a place more dedicated to food taste, quality and ingenuity more than PAI. Chef Kevin Lee's resume is on par with anyone in the country and PAI has an endless list of awards.

Presentation, flavors and beyond PAI delivers a food excursion like I have never had. Described as a night of food, wine & hip-hop… is there anything else you want?
Not only is the food unreal but they also have an onsite sommelier in the effervescent Khristin Reyno who wants to make sure your cup is as tantalizing as your plate.

Your food experience will include a welcome cocktail, 4 course menu and wine pairings. See their website here for more info, reservations and all of their awards paihonolulu.com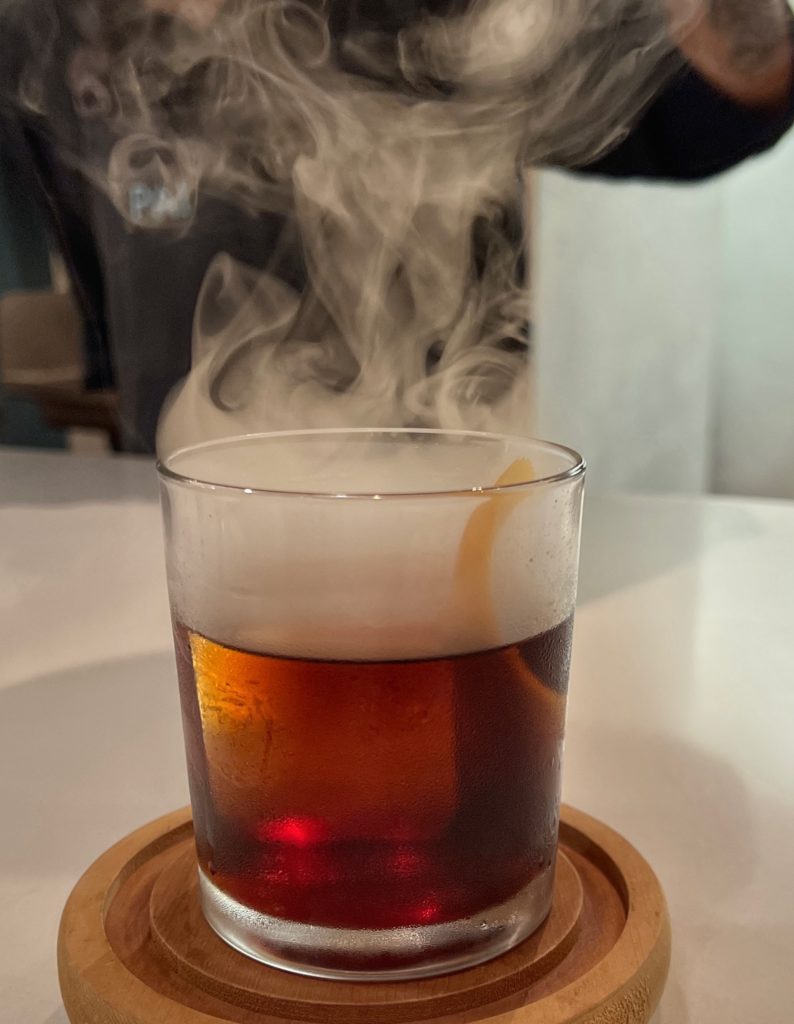 Best Hawaiian Food Restaurant | Kono's Northshore
Kono's is now an institution and arguably my favorite place to eat in Hawaii. They are known for their breakfast bombers but everything on their menu from pulled pork to this insane turkey cheddar sandwich are all so good!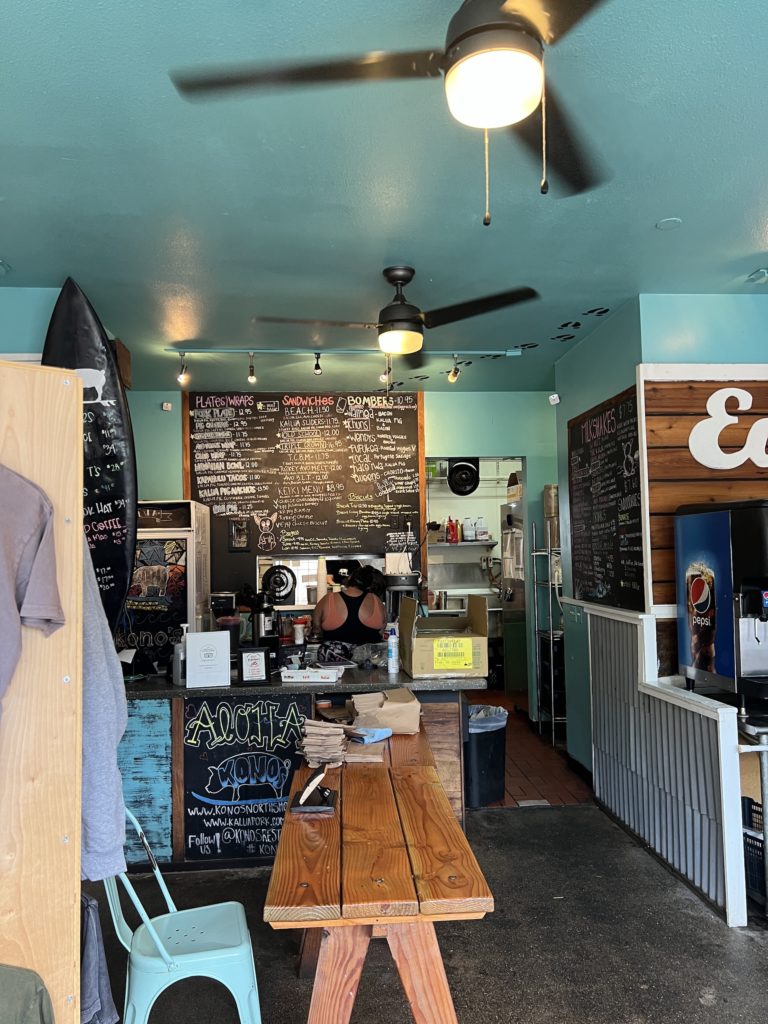 They started in 2002 and now have 6 locations including two in Vegas!
Highly suggest to go hiking in Kailua via the Pillbox hike, order to-go online as you get close to back down, pick up your food at Kono's and head to the beach!
Best Affordable Brunch In Waikiki | Hawaiian Aroma Cafe at Beachcomber Waikiki
This is a sneaky amazing place right in the heart of Waikiki! They have a breakfast bacon bagel that I ate 3x… it is one of my favorite things I have ever had.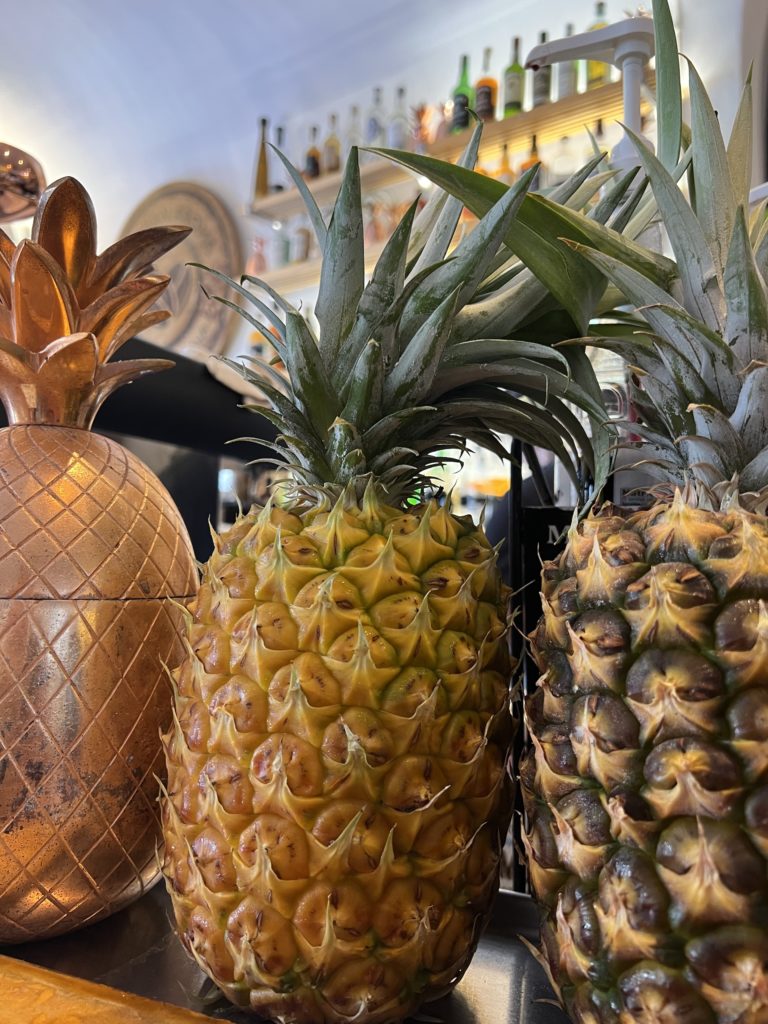 The smoothies are perfect, the coffees are amazing and the vibe is flawless. From the music, the decor to the happy staff, it really is the best place to get brunch in Waikiki.
There are some other great brunch places as well in Waikiki but will be pretty pricey compared to this spot. They also have lots of tasty cocktails!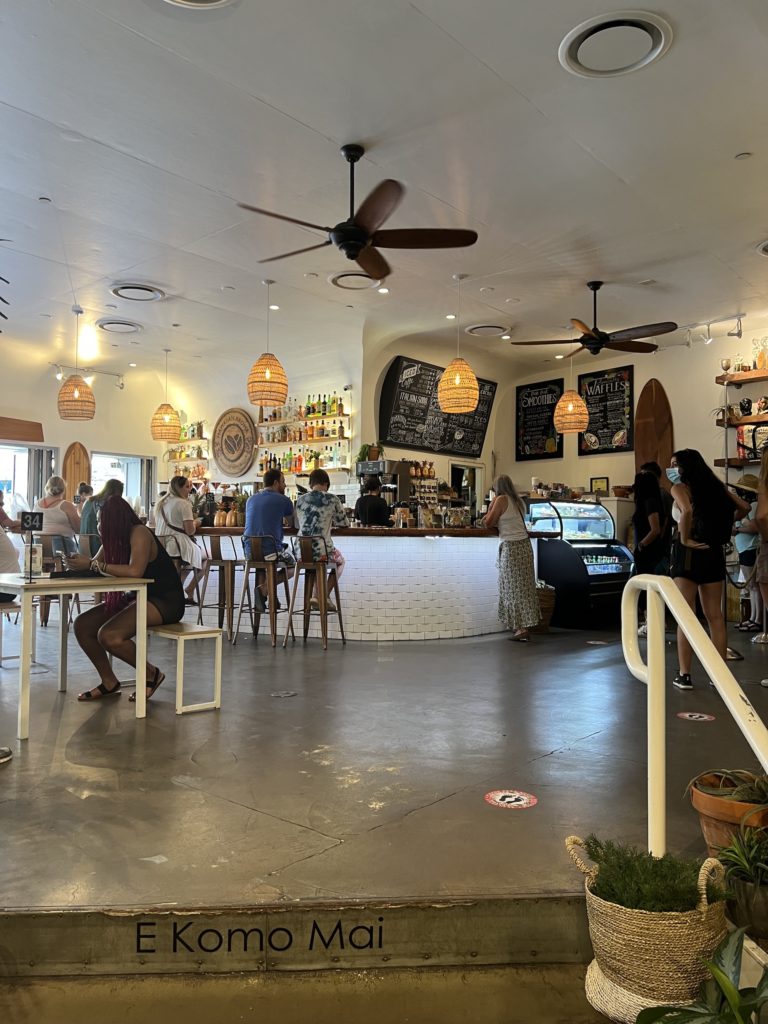 Best Authentic Hawaiian Restaurant | Helena's Hawaiian Food
Ask anyone… since 1946 Helena's has been the staple of authentic Hawaiian food in Oahu. Imagine you walked into grandma's kitchen… and she was Hawaiian… well then you are at Helena's.
It is off the beaten path in a little strip mall in the middle of nowhere, which just adds to the experience. The James Beard Foundation even awarded Helena's the Regional Classic Award.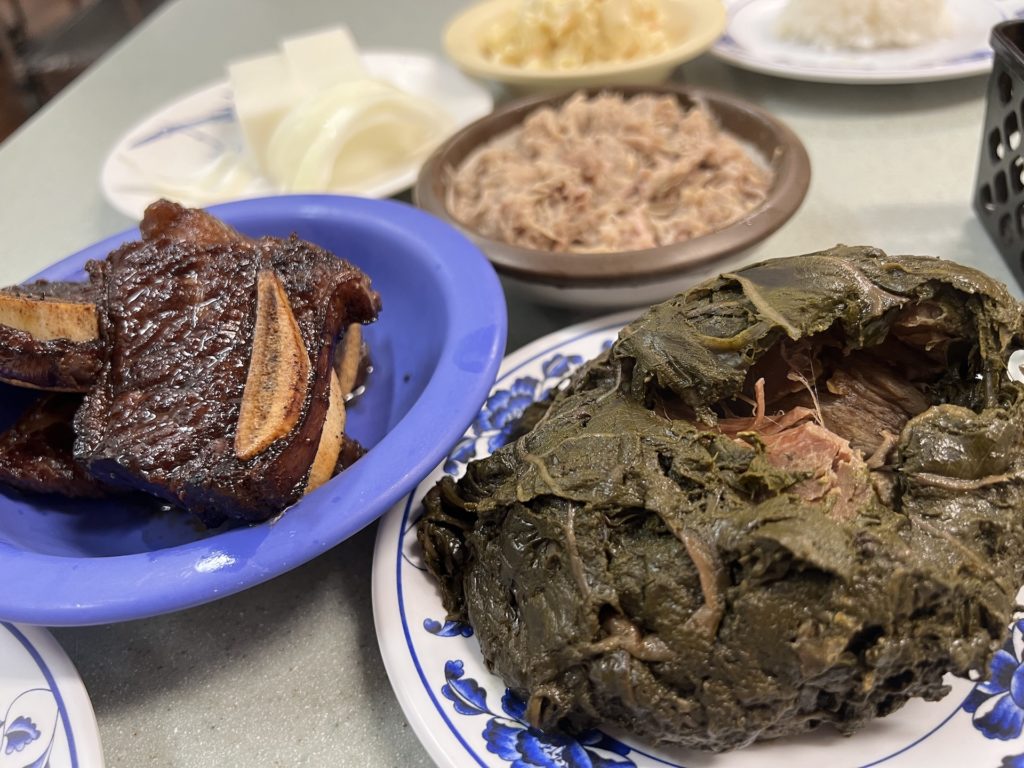 The food was… interesting as most of the dishes I have never had before. It had some cool tastes and I loved some of it and was okay with some of it.
It truly is an experience and something cool and different to do than eating at high profile restaurants in Waikiki.
Best Hawaiian Fast Food | Zippy's
I LOVE Zippy's. It honestly might be my favorite place.

Many locals told us whenever they get back home when off the island Zippy's is always their first stop for comfort food.
It is truly fast food, like KFC or Mcdonald's but 2x better with a huge menu. Their Korean fried chicken, noodles, burgers, chilli, their daily plates… wow.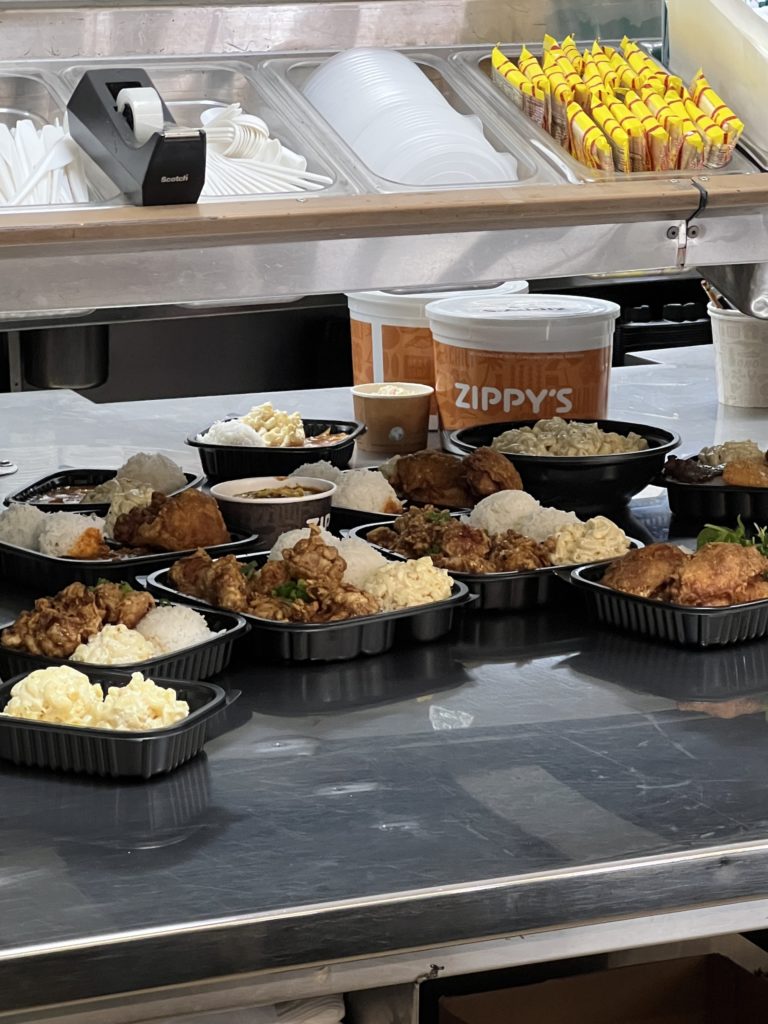 Save this place for a hangover lunch or like we did… where we ate after the brutally hard but amazing Olomana Trail hike, which you can read about here.
Where to get the best shave Ice in Oahu?
Some people will tell you Waiola Shave Ice, some will say Matsumoto Shave Ice and others Haleiwa Shave Ice.
At the end of the day, shave ice is moderately overrated in terms of if you are waiting in a 30-60 minute line for it, you are insane.
I was watching people stand in an hour+ long-line, with kids, in 90 degree heat, wait for shave ice… You are in paradise, go to the spot without the line and you won't, nor will your kids, know the difference.

It is pretty hard to vastly improve shave ice or ruin it…
Furthermore, like I mentioned above people were lining up around the block for Giovanni's Shrimp Truck only for Honos Shrimp Truck to be significantly better with no lineup and cheaper!
I couldn't imagine doing the same for shave ice, even if it was mentioned on Food Network…
Some of the best places to eat in Oahu that I was told about by many locals but didn't have time
There are a few places I was told to go but just didn't have time. If you do, or want to try out some other places here is a list of some amazing spots I was told about.
Leonard's Bakery, Ono Sushi, The Pig & Lady, Piggy Smalls, Ethel's Grill, and Fete in Chinatown.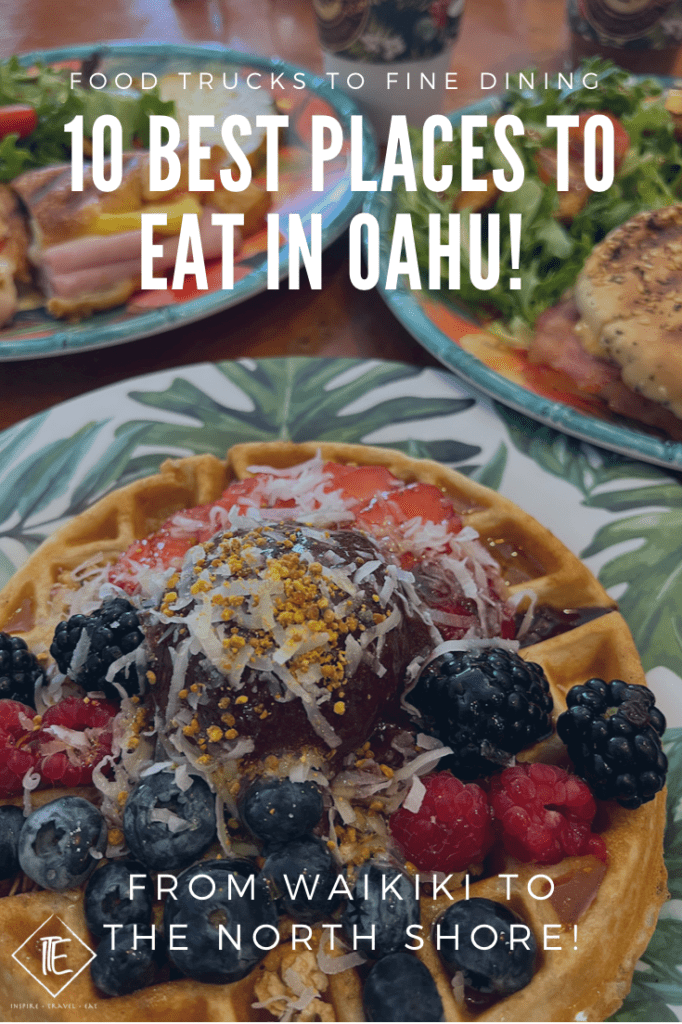 Where to stay in Waikiki
I am extremely obsessive when it comes to finding where I should stay in a city. In the end the bang for your buck at Waikiki Beachcomber by Outrigger was great.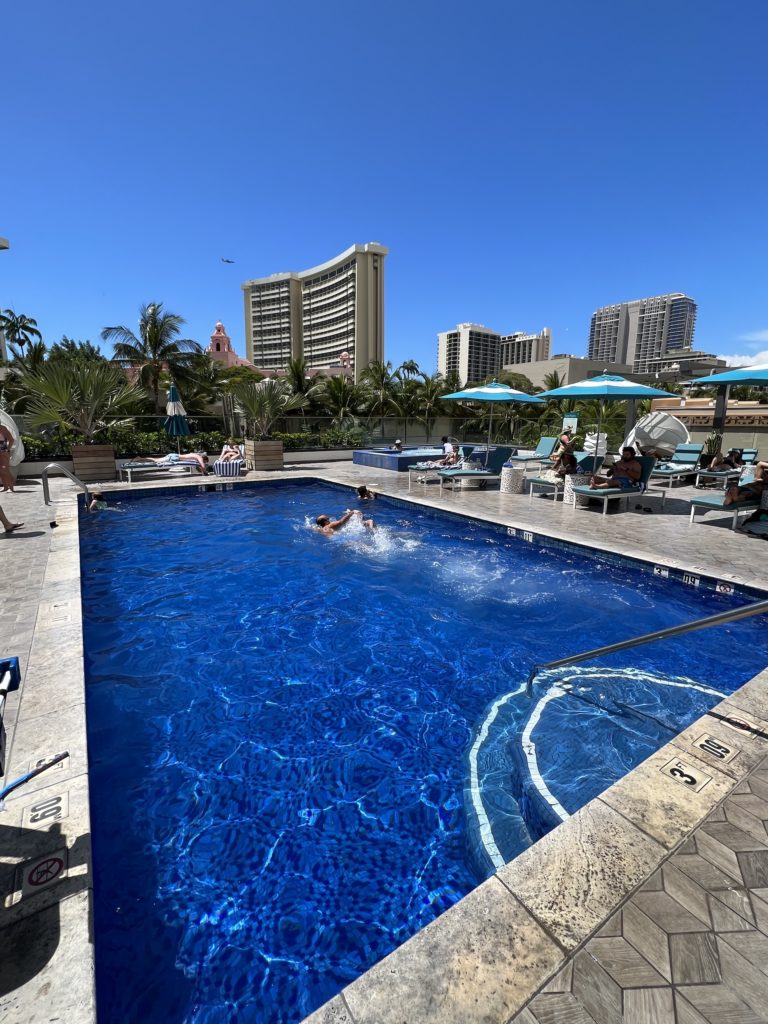 The rooms are nice, like a 3-4 star hotel decorated in Hawaii/Surf culture. It has everything you need, is up to date and has some great places to eat and drink on the premises as well as a good pool.
It is also a perfect location across the street from Waikiki Beach and in the heart of all the shops and restaurants.