Making new unique cocktails is always a struggle and more often than not we end up making the same basic drink over and over. However, it is time to change that especially if you are hosting people or even having a date night.
You're also in luck as I went to mixologist classes and learned there are 4 must do tips for
the perfect cocktail
! What are the tips to the best cocktail? Well read below and you will be on your way to making the best drinks you ever had.
Getting creative with cocktail recipes and being a mixologist should always be in your host repertoire and I am here to make it easier on ya with the 7 best cocktails out there. These cocktails are amazing too as the incorporate all different alcohols and flavor profiles depending on your taste.
These drinks also are great for different moods & ambiances! Do you want a drink to give you some energy, do you want a mood making drink, do you want to nurse a hangover, are you camping, are you throwing a party?
These drinks all serve a purpose, taste great, aren't too sugary, aren't too strong and just sit perfectly in that ideal balance of the perfect craft cocktail recipes. If quarantine taught us anything it was how to get creative at home and make more cocktails. Well it taught us a lot of things but the drink side has definitely been another addition to a crazy 2020.
Often we get nervous of making craft cocktails as they can be a little intimidating! However, we are here to guide you and make it oh so simple to be impressing guests and your taste buds in no time!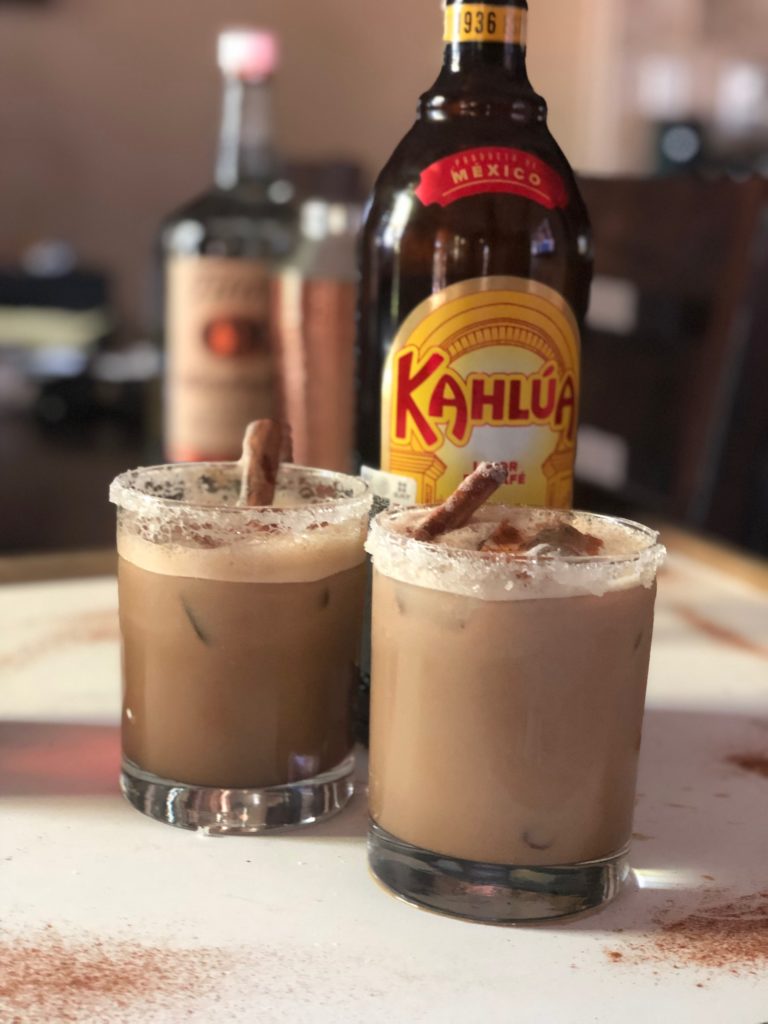 What Are The Best Tips For A Craft Cocktail?
To put it simple you must appeal to all the senses and create a perfect ambiance. You must make it look great, smell amazing, taste good and also set a perfect setting for your guests.
Making something look good is of course important, you drink with your eyes first! Make sure it looks appealing and like you made it with care vs. throwing a plastic cup at someone.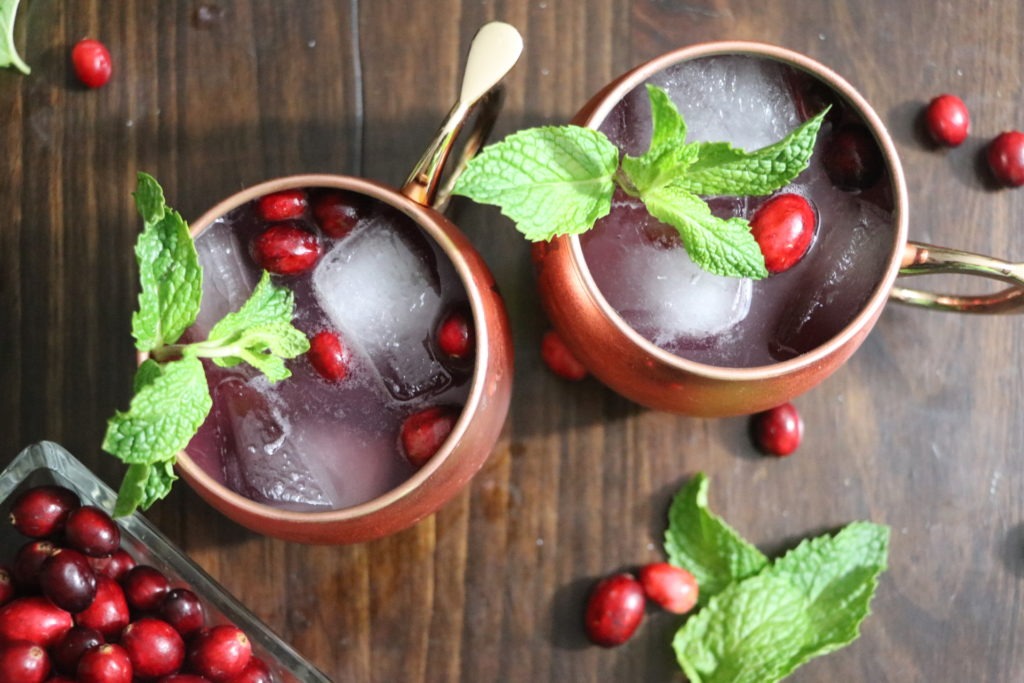 Aroma is necessary and is the reason you see all craft cocktails with herbs and aromatics as a garnish. Ideally you will drink in one taste while also breathing in a subtle aromatic, thus hitting both of your senses in one perfect fusion.
Clearly it has to taste good and that is my job with this recipe. With that said, feel free to customize it to your and your guests taste. Make sure you know if they like sweeter drinks or less, should be it spicy or what is the perfect spot for their favorite kinds of taste.
Ambiance is so important as a person's mood will impact how much they enjoy the drink. Are they having fun, are the lights down low, is there a campfire going, good music playing?
Overall someone will like their drink more if they already feel comfortable and happy in their setting. This is why bars have good lighting, the music setting a mood and they decorate their location a certain way. Do the same and make your drink more than a drink… make it an experience.
What Are The Best Easy Craft Cocktails?
I carefully selected these as they cover most all alcohols, are very customizable and run the gamut of strong, sweet, energy giving, sour, frozen, salty and more! Depending what mood you are in or where you are, at least one of these recipes will be perfect.
When you need energy – Espresso Martini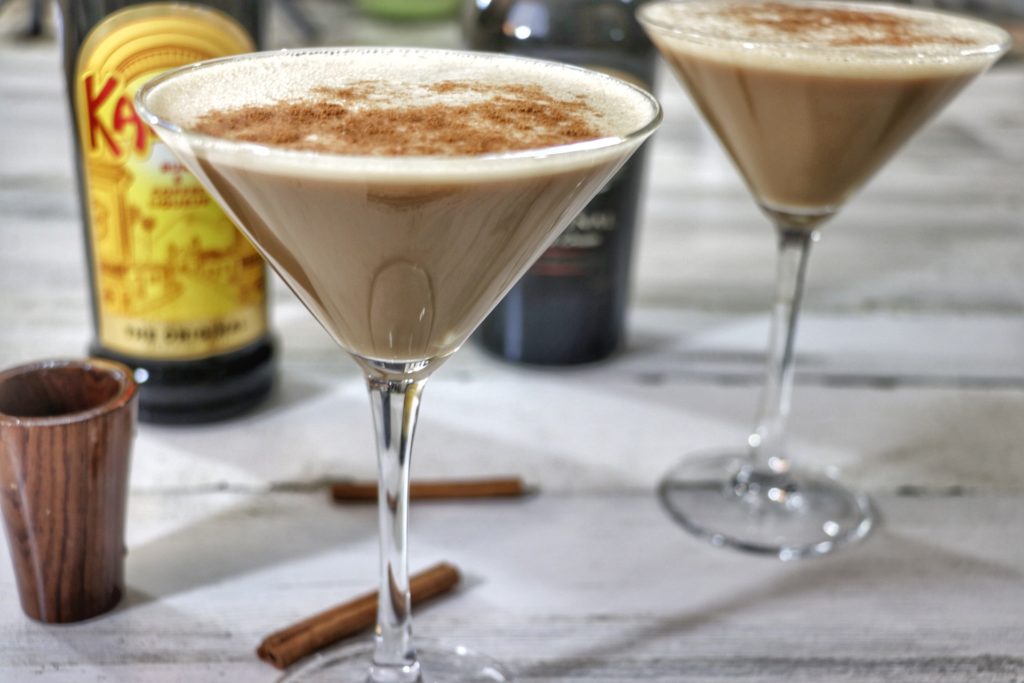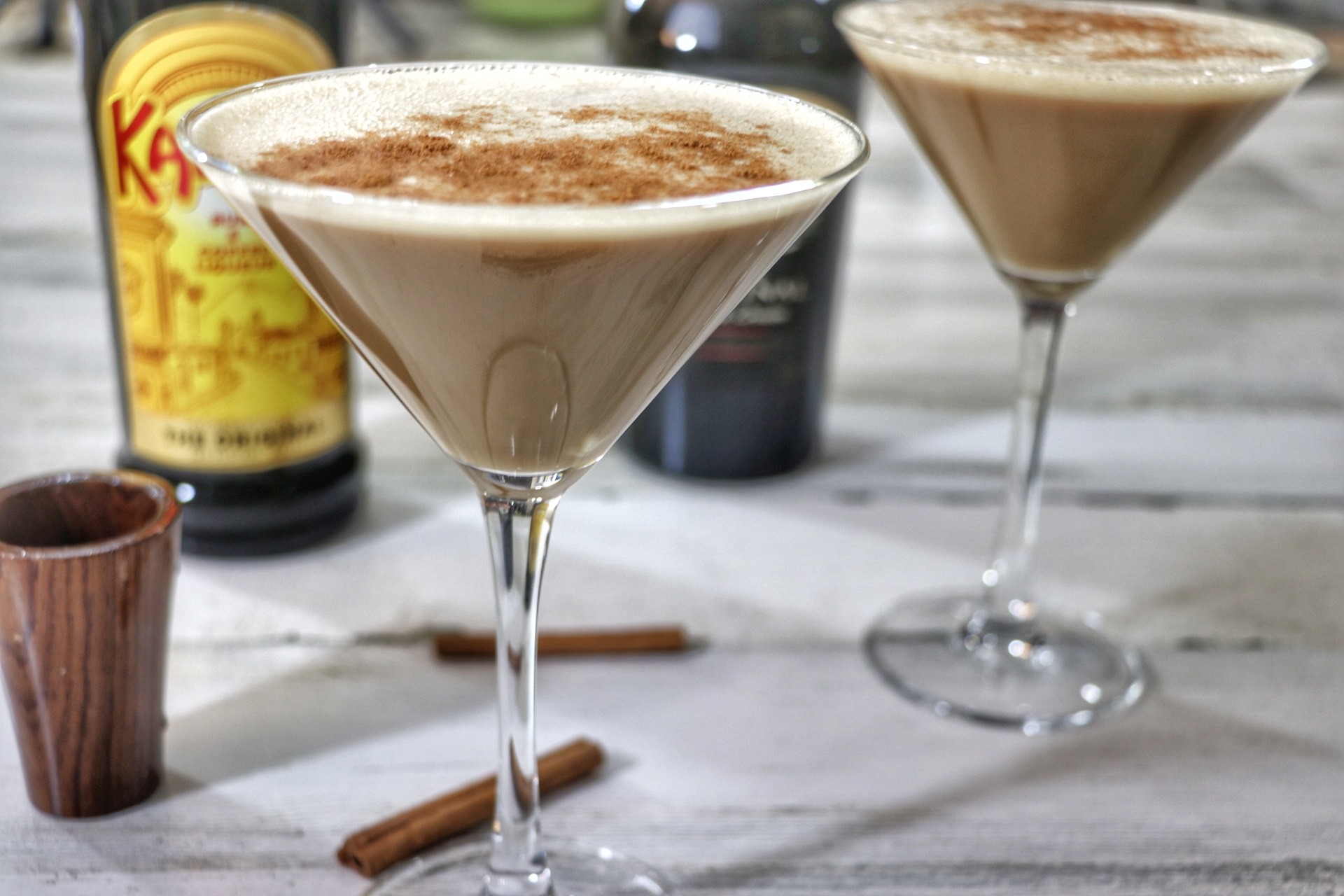 The espresso martini is a no brainer. Everyone should have this in their arsenal and you can make it so easily per the tip in the recipe below.
What I love about this is you can make it with vodka of course but it might be even better with espresso flavored tequila. The tequila gives you the Mexpresso martini and it is amazing.
For The Whiskey Lovers – The Whiskey Sour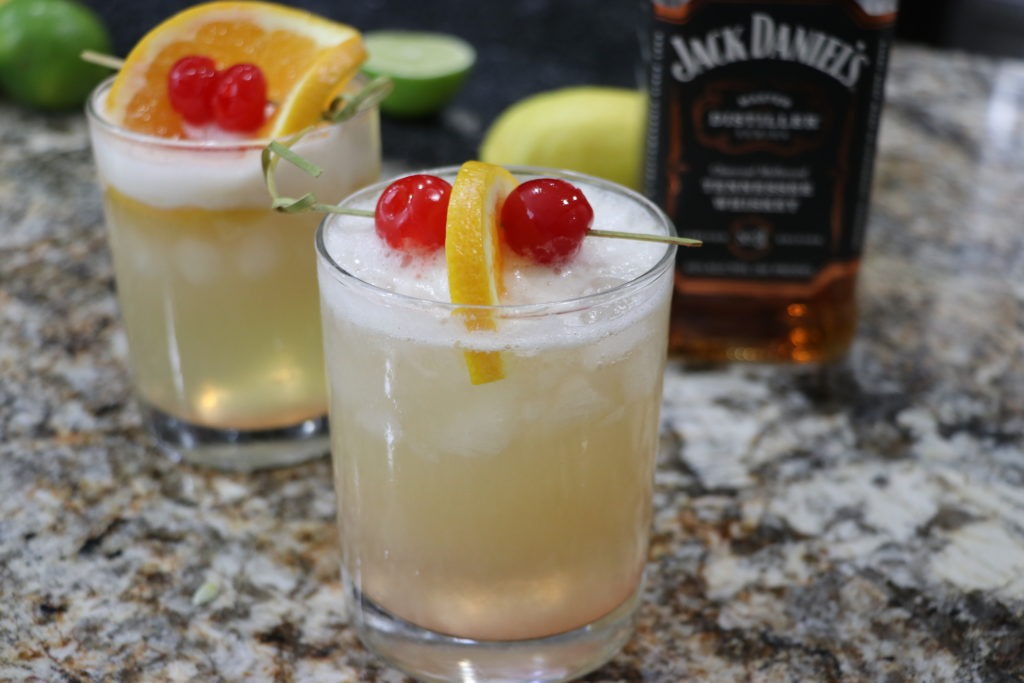 The whiskey sour is another favorite as it gives you an amazing option for whiskey. I always struggle with whiskey as I love it but whiskey and coke is so sweet and terrible for you while I am nowhere near able to drink whiskey on the rocks.
In comes the whiskey sour, which not only fits perfectly in the middle but it also randomly pretty healthy. Just whiskey, lemon juice, egg white and add syrup if you want. You don't have to do the egg white but it is an amazing addition giving this incredible frothy texture, so don't be scared and do it.
Sometimes I will just use fresh lemonade vs. the lemon juice and simple syrup, which comes out amazing as well. Some people will even add a little orange juice to it, which again tastes great.
For Parties & Outdoors – The S'mores Campfire Cocktail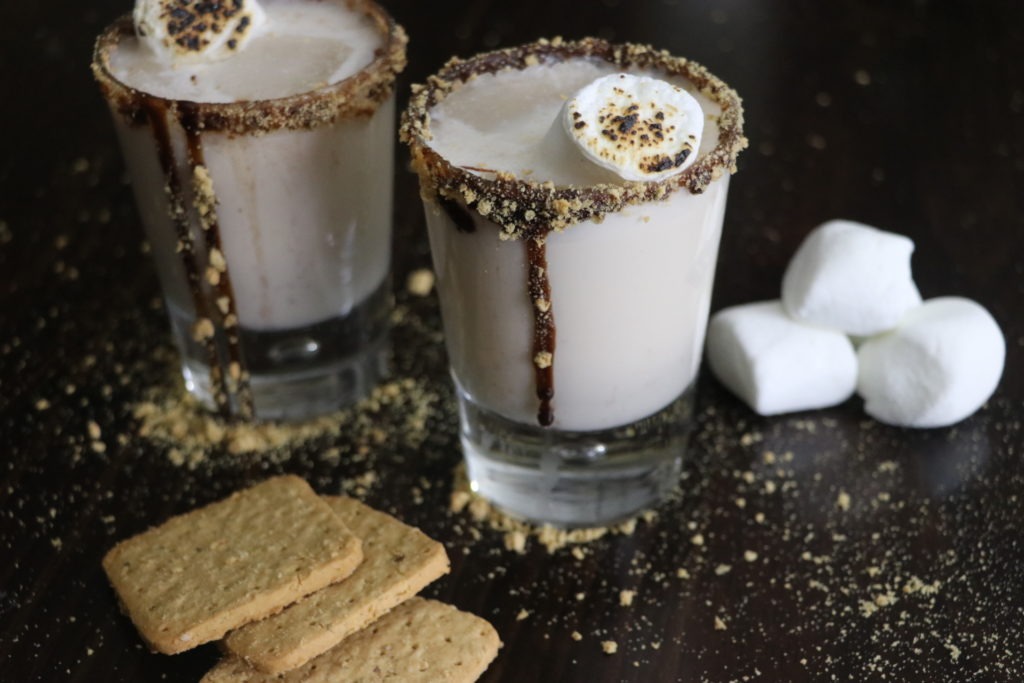 Maybe the coolest idea for a drink ever. This is an absolute mood winner especially if you break it out at your next friends camping trip or night party.
This is another great one because you can customize it so much to your tastes. You can add espresso, coffee, use peanut butter vodka or whiskey, kahlua, add eggnog, use oreo crumbles or truly anything you want that fits the taste you are looking for.
Next party you throw have an entire DIY s'mores cocktail station where people can make it however they want it themselves. I promise you that you will be a hero and people will be copying you for years to come.
For The Summer – White Claw Froze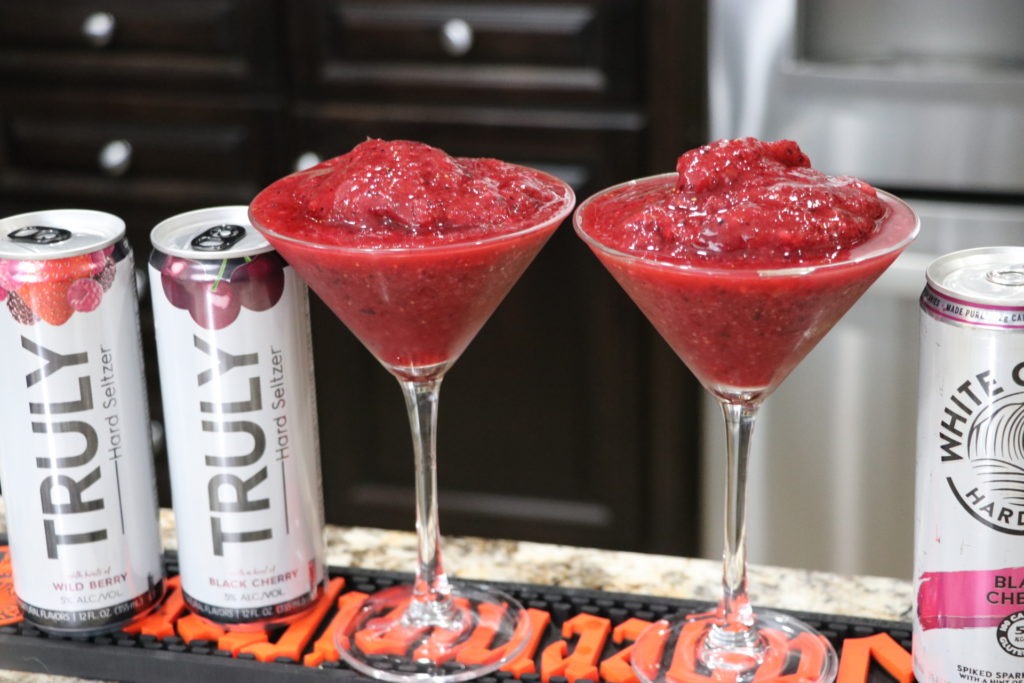 Well… hard seltzers aren't going anywhere so it is time to embrace them and have some fun! We also needed a frozen drink on the list! Full disclosure I love hard seltzers and this upgrade is amazing as well.
This recipe is so easy and you can again customize it to your favorite fruit tastes. You can also use rum or vodka depending what your favorite is. Make sure you use frozen fruit in this recipe if you really want that perfect smooth texture.
This goes great with any brand of hard seltzer and in fact I did and entire hard seltzer taste test here. You can see, which is the best hard seltzer as one definitely sets itself apart from the rest!
For Tequila Lovers – The Paloma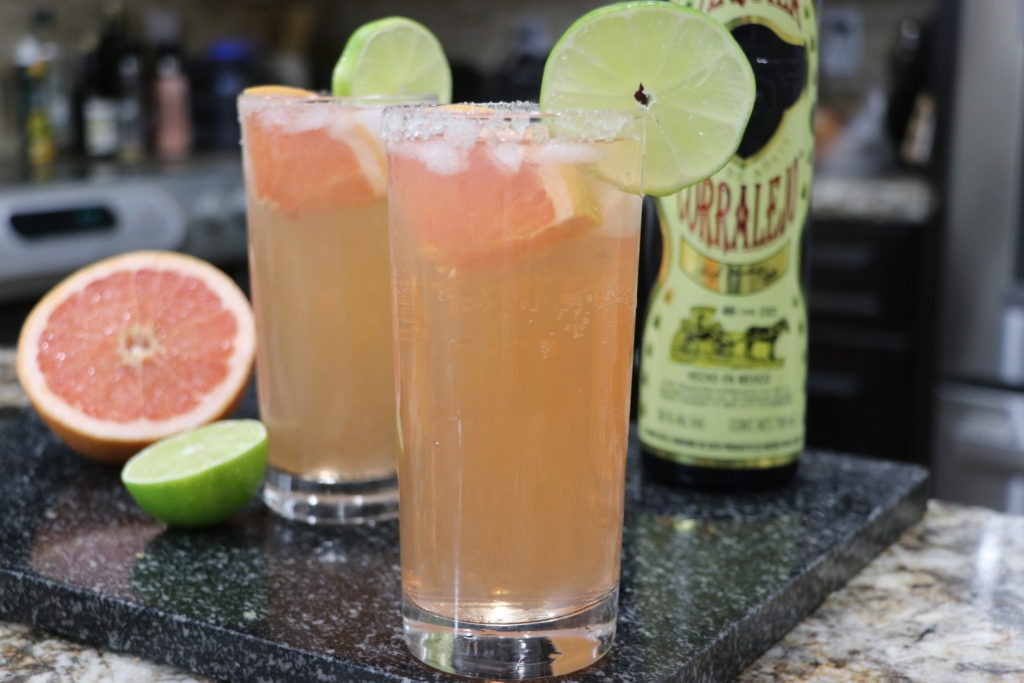 Just like the whiskey sour this is that perfect drink for tequila! It isn't some overly sweet and sugary margarita and it isn't a tequila shot. This fits perfect in the realm of people wanting something in the middle.
It is also pretty healthy as it is just fresh juice and tequila if you just use soda water. If you do the flavored soda you can even use Izzy's or other sparkling waters that don't have the high sugar content of Jarritos or Squirt.
The Hangover Cure – The Caesar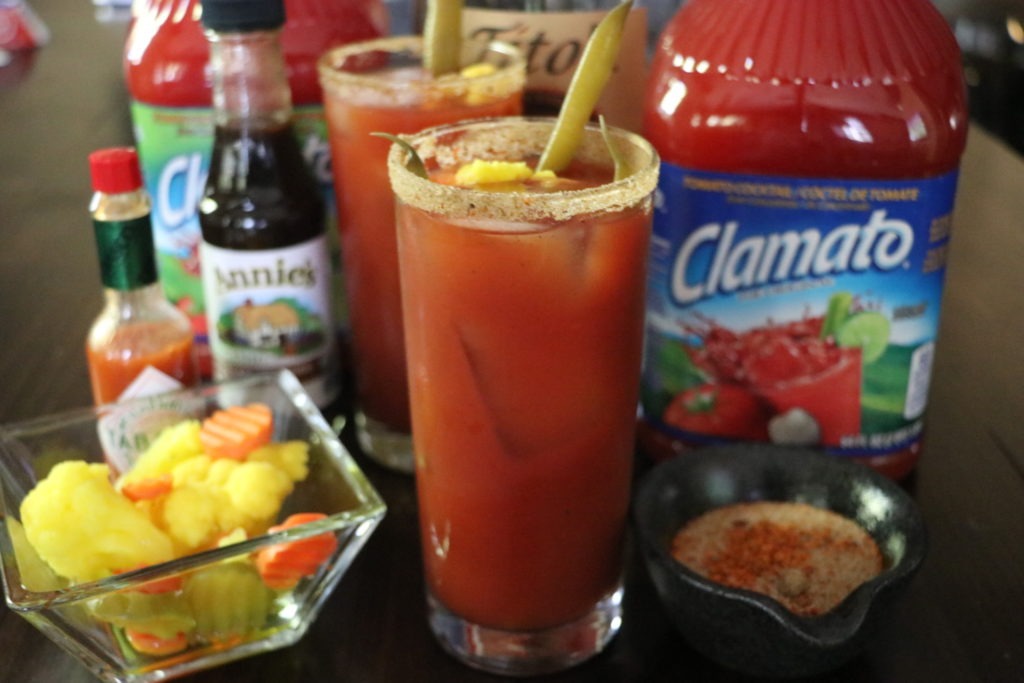 Fact, bloody mary's are 1/100th as good as a Canadian caesar. bloody mary's are thick, sometimes chunky and often awful. The caesar is completely smooth and comes with this amazing salty brine that your body is craving when it is hungover.
What is the difference between a bloody mary and a caesar? Well the caesar uses clamato juice instead of tomato juice. Don't let the "clam" part scare you as it is absolutely amazing. It gives some extra salt and significantly thins out the tomato juice.
In fact, if you have ever been in Mexico and liked their bloody mary's it is because they use clamato juice too. I will make sure clamato takes over the USA not to worry. I have already converted over 100 Americans to caesars.
There are also a few other secrets to making this amazing cocktail of which is in the recipe below. Add some flavor, salts and nothing makes me happier than a caesar to get me back on my feet or back into the game! This is another great drink to setup a DIY table at your next party or brunch get together.

7 Best Easy Craft Cocktail Recipes
Do you want to make some amazing drinks but never know where to start? These craft cocktails are so simple and give you options for all different alcohols and moods!
Print
Pin
Rate
Ingredients
Whiskey Sour
2

oz

bourbon or whiskey

1/2

a medium sized eggs, egg white

1

oz

lemon juice

fresh lemonade works well too without adding syrup

.5

oz

maple or simple syrup

leave out if want less sweet or double if want more sweet

ice & garnish with maraschino cherry or orange
Paloma
2

oz

Tequila

Use reposado, blanco or silver... really anything but smoky mezcal, unless you want it smokey.

.5

oz

lime juice

.5

oz

grapefruit juice

2-3

oz

grapefruit soda or sparkling water like Jarritos, Squirt or Izzys

use just soda water to make a skinny version.

Salt or sugar for rim

add 1 tbsp of simple syrup if want to make sweeter
Espresso Martini
2

oz

vanilla vodka or espresso tequila

Espresso Tequila (Patron XO Cafe or Avion Espresso Liqueur). Espresso or Vanilla Vodka (Van Gogh and Smirnoff are options). You could also use regular vodka

1

oz

Kahlua

Irish Cream Liquor can be used in place if no Kahlua

Chilled espresso or Starbuck Espresso Shot

or iced coffee

Optional: add 1 oz irish cream, garnish with cinnamon and/or cinnamon stick
S'mores Campfire Cocktail
2

oz

vanilla vodka

1

oz

irish cream liqueur

Peppermint schnapps works as well

1

tbsp

hot chocolate powder

almond milk

or any preferred milk

Garnish

crushed graham crackers, chocolate sauce & marshmallows

Optional: Eggnog, espresso or kahlua.
Moscow Mule
2

oz

vodka

or try it with tequila for a Guadalajara Mule

1/2

tsp

fresh lime juice

fresh is best but lime cordial works too

Ginger beer

Q or Fever Tree only, the rest aren't as good.

Optional: 1/2 tsp fresh grated ginger. Mint garnish
White Claw Froze
1

can

White Claw

or any hard seltzer

1

cup

frozen mixed berries

or frozen fruit of your choice

1/2

cup

ice

Fruit garnish

Optional: Amaretto, flavored vodka or flavored rum

Non-flavored okay too
Caesar - Better Than A Bloody Mary
2

oz

vodka

1-2

tbsp

pickled juice

whether this be from pickles, spicy beans etc.

2

tbsp

Worcestershire sauce

I like mine extra muddy and do 4-5 shakes.

1

tbsp

Tabasco sauce

I like mine extra spicy and do 3-4 shakes.

1

tbsp

Cholula or Tapatio

Since this isn't spicy and more for flavor you can do 2-3 shakes.

Clamato juice

Celery salt seasoning or Tajin for the rim.

I actually mix both together.

Pickled spicy beans

Or pepperoncini or pickled spicy vegetables or pickles.

Ice filled cup

Optional: Squeeze of lime juice & A1 or steak sauce.
Instructions
Whiskey Sour
Add all ingredients to shaker, shake for 10 seconds vigorously.

Serve over ice and garnish.
Paloma
Rim glass with salt or sugar & fill with ice

Mix together fruit juices & tequila & pour over ice
Espresso Martini
Put all ingredients into said shaker and shake until frothy and cold, pour it into a glass and garnish.
Campfire S'mores Cocktail
1. Crumble graham crackers on plate, rim glasses with chocolate syrup then dip the glass in the graham crackers.

2. Shake all other ingredients in a shaker with ice, pour over ice, garnish and serve!
Moscow Mule
Tip: Always add ginger beer at the end so you don't stir it up and lose carbonation.

Add Ice, Vodka or Tequila, lime juice & ginger in a shaker and shake then pour over ice.

Add ginger beer last and then garnish with mint.
White Claw Froze
Pour frozen mixed berries, ice and White Claw into a blender... blend... serve.

Find our White Claw Shot recipe and make that too!
Caesar
Spicy salt rim. Most important start… I already have my celery salt & Tajin mix in a wide Tupperware container to stay ready, sort of like an alcoholic linebacker, always be prepared.

Put a little water on the glass from the tap letting the water flow around the top edges of the glass. Dip the wet (not dripping) edges of the glass into the salt and get a nice thick rim around the edge.

Add in the vodka and ice cubes.

Fill the glass with Clamato juice about 1-2 inches from the top and add pickled juice.

Shake in sauces to taste & lime juice then stir.

Add your ideal pickled garnish... not celery.
Print Recipe