Where are the best restaurants in Mexico City? Well the entire city is a foodie paradise! There seemingly is a restaurant or bar every second store so you won't stop eating on your trip.
Mexico City is enormous, the 5th largest in the world actually, so finding where to eat is tough! This article will stick to a few of the main tourist locations that you have to visit with incredible food!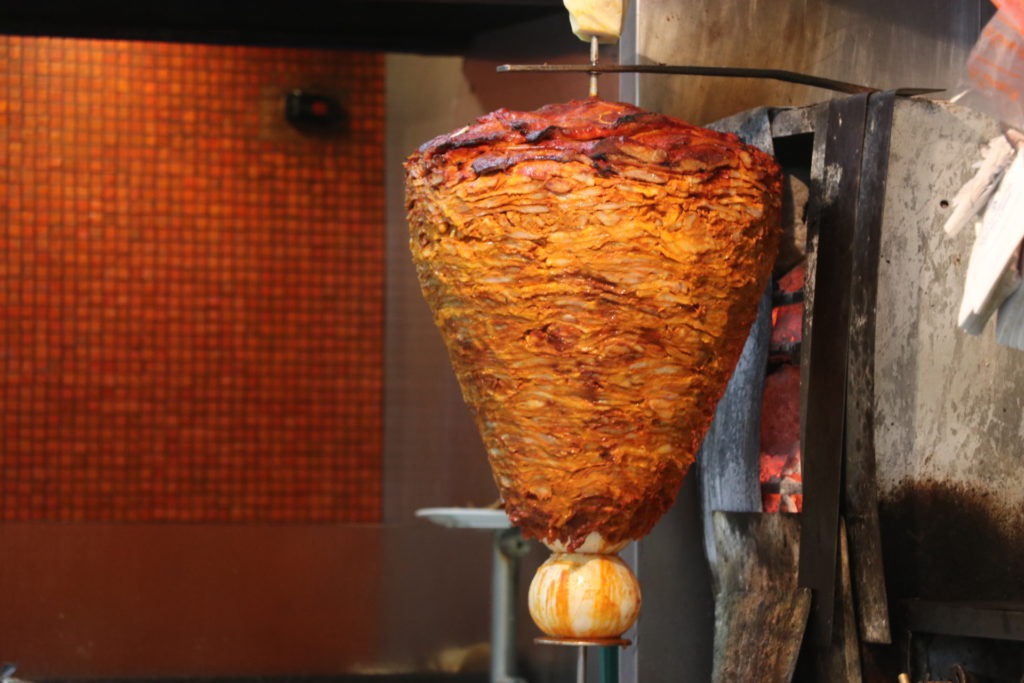 I gained at least 5-10 lbs on my trip to do the food taste and the cost! A great reason to stuff your face in Mexico City is because how cheap it is!
Whether you want to eat at a nicer restaurant or $1 tacos the food is so amazing and so cheap! Furthermore, if you read this site much you know there is a major emphasis on places that are unique to the area as well as ambiance.
So while there are of course some amazing high-end fine dining places or Italian or Greek restaurants… we go for more unique Mexico over stuff you can maybe get at home!

In Mexico City you need to be eating on the street outdoors when possible and of course eating as much authentic Mexican food as possible! You hopefully didn't come to Mexico City for pizza so this article is for CDMX centric places.
With so many things to see and places to eat there are definitely a handful of places in Mexico City you absolutely HAVE to eat at and here they are sorted by area.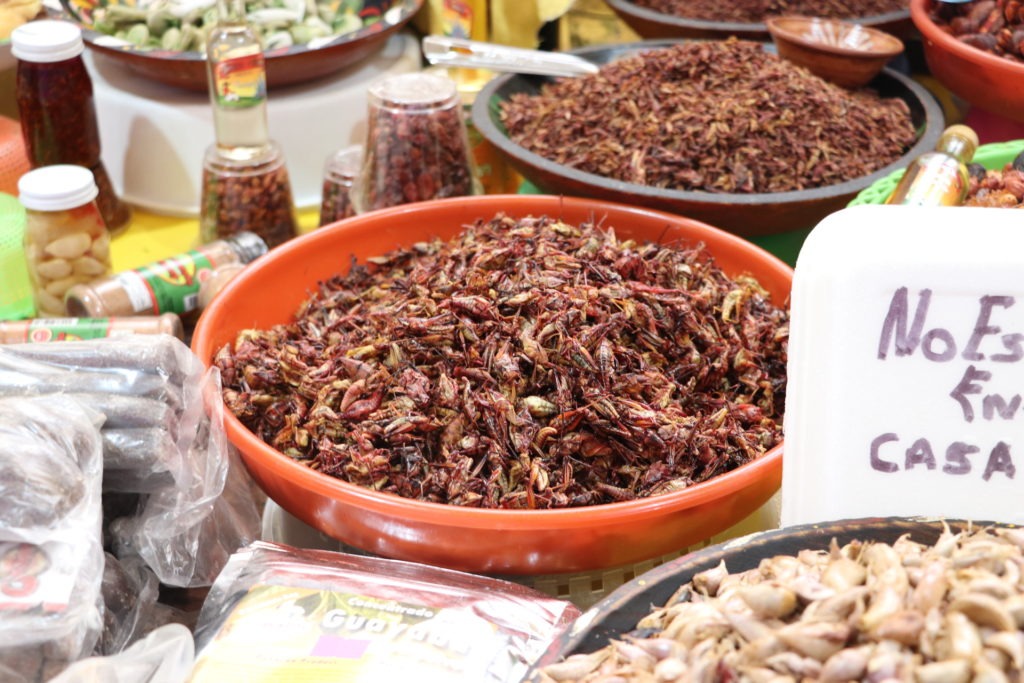 Best Authentic Place To Eat In Mexico City – Coyoacan
I love authentic places to eat and always search out these places on my trips! While there are of course a ton of places that are authentic all over Mexico City you absolutely have to eat in Coyoacan!

If you want to eat, drink and feel like a local then a trip to Coyoacan needs to be on your list! Not only is it a great historic center, a terrific place to shop but it is also a culinary must-do!
There are a few places in particular that you have to visit in Coyoacan and they are all pretty near each other! I recommend going and eating lunch, exploring the area and then dinner!

Coyoacan is great place to visit and shop for all your Mexican souvenirs and trinkets. There are some beautiful restaurants, cafes, shops and street vendors.

With there being some incredible looking outdoor restaurants you would think those would be the spots to go! However, you come to Coyoacan for the authentic experience and that is not the restaurants in the main square.
Mercado 89 Coyoacán

This mercado is not just a place to shop for anything and everything but it also has this amazing Mexican food court experience you need to visit!

There must be 25+ different places to eat inside offering everything Mexican you could ask for! If there is a way you can starve yourself until you come here and try one of everything, do it!
While the mercado may not look like much from the outside, once you step inside it turns into a giant bazaar you could get lost in! This is a must visit when you are in Mexico City!
Mercado de comida de Coyoacán

This is is such a cool spot! It is an indoor/outdoor setup with multiple vendors serving all your favorite Mexican dishes and everything in between.

Similar food to Mercado 89 but can sit on the street and just soak in the energy and amazing food! This is located directly behind the San Juan Bautista Church at the corner of Higuera & C. Caballocalco.

Fonda El Morral
This is another authentic amazing spot if you wanted more of a sit down and restaurant type atmosphere. The only thing that matches the food is the decor and overall feeling of eating in this incredible place.

It is also just a few blocks from the Museo Frida Kahlo on the way from the Church as you walk NW on Ignacio Allende.
Of course on that walk you will also be tempted by a ton of fresh fruit, treats and some esquites or elote you absolutely need to save room for!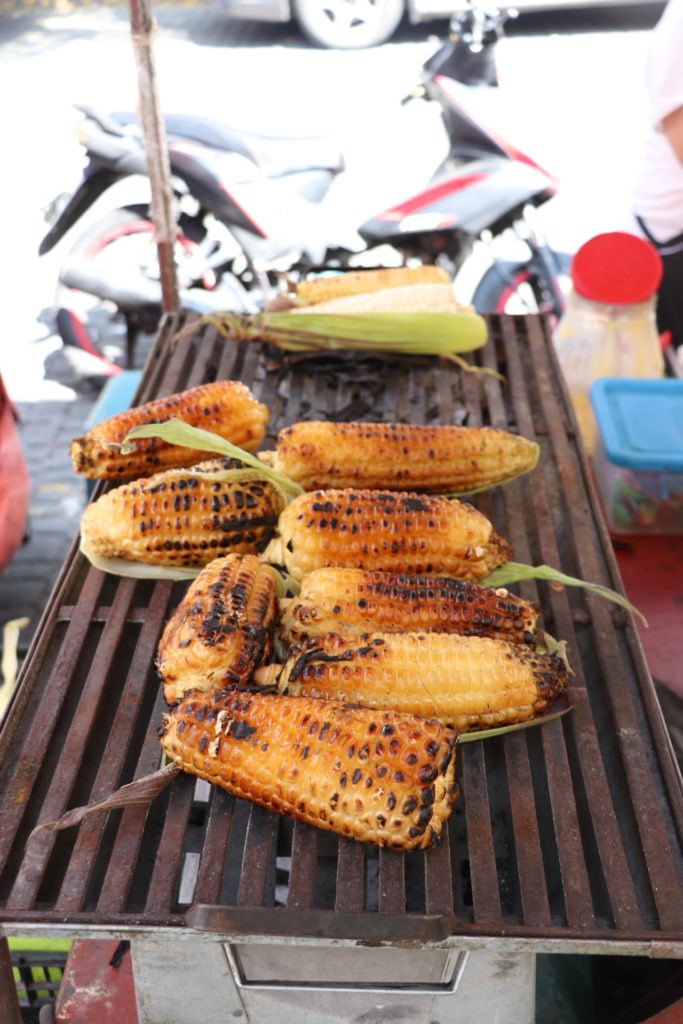 Best Places To Eat in La Condesa
The best restaurants in La Condesa is tough as there is so many amazing places you have to try! La Condesa is said to have the best food in Mexico City with an incredible amount of great restaurants from tents on the road to fancy restaurants.

There are a ton of places to eat in La Condesa but here are a few places you definitely have to visit on your trip!
La Esquina del Chilaquil
This is as authentic Mexico City as it gets and is the #1 place you have to visit when in Mexico City! These are the most regarded chilaquiles in not only the city but maybe the world!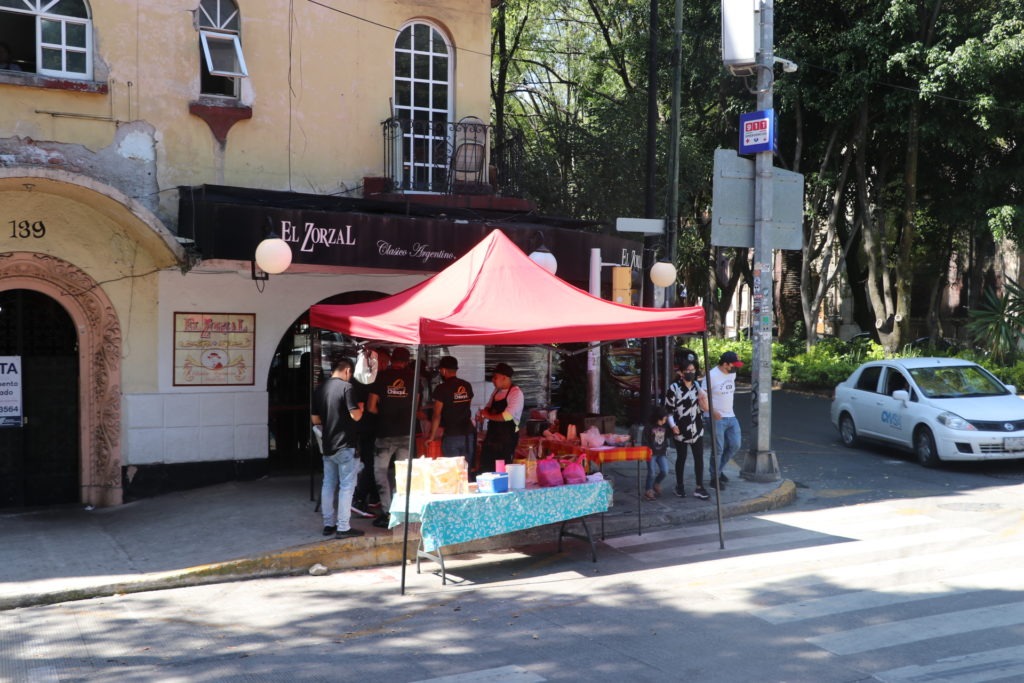 You better show up early as if you wait until 11 or later they are most likely sold out. There will be lines down the block at peak times so definitely try to stop by your first day and test it out vs. wait until the end of you trip and never get the chance!
El Tizconcito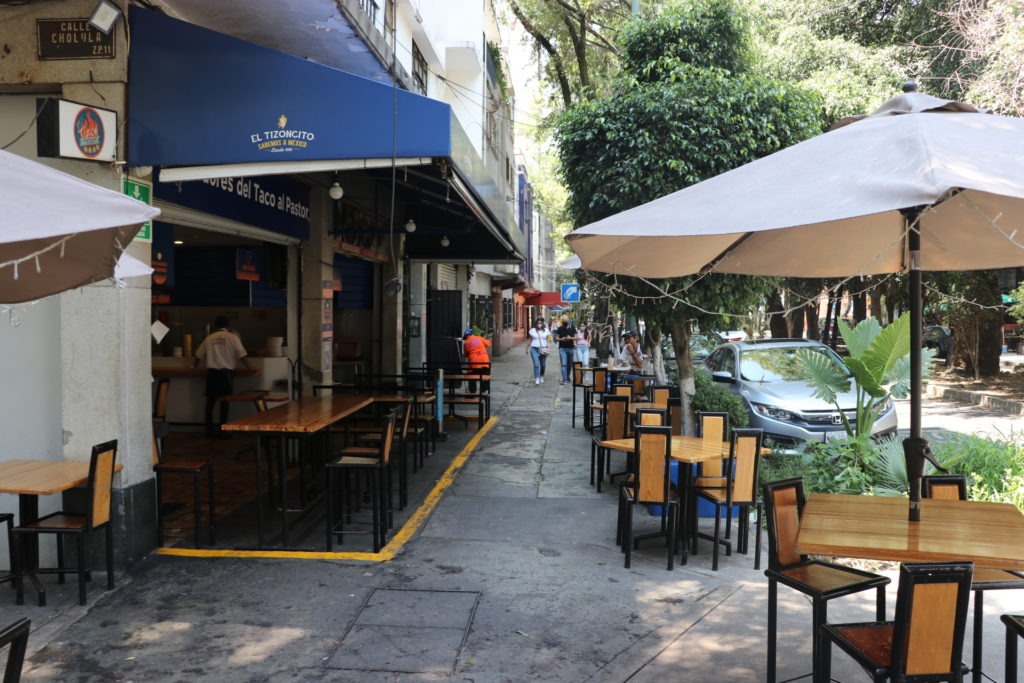 El Kalimán is said to be the birthplace of tacos al pastor! Of course street tacos or tacos al pastor is mandatory to eat on your visit so you might as well at at the OG place!

They also serve you chips and dip to start and the dip is amaazzzzing! They also have huaraches, which you have to try! It is basically a taco plate with beans, lettuce, tomatoes and your choice of meat.
Tacos Hola El Guero
This is one of the most authentic places in La Condesa serving up $18 peso tacos and their famous traditional guisados are must tries!

Guisados are Mexican stews made with different types of meat, fresh vegetables, grains and salsa. You definitely have to give it a try when visiting!
Best Seafood restaurant in Mexico City – Contramar
Contramar is renowned as arguably the best seafood restaurant in Mexico City! The food and drinks are absolutely amazing and you will see it is a favorite of the locals gushing in post work or for the night.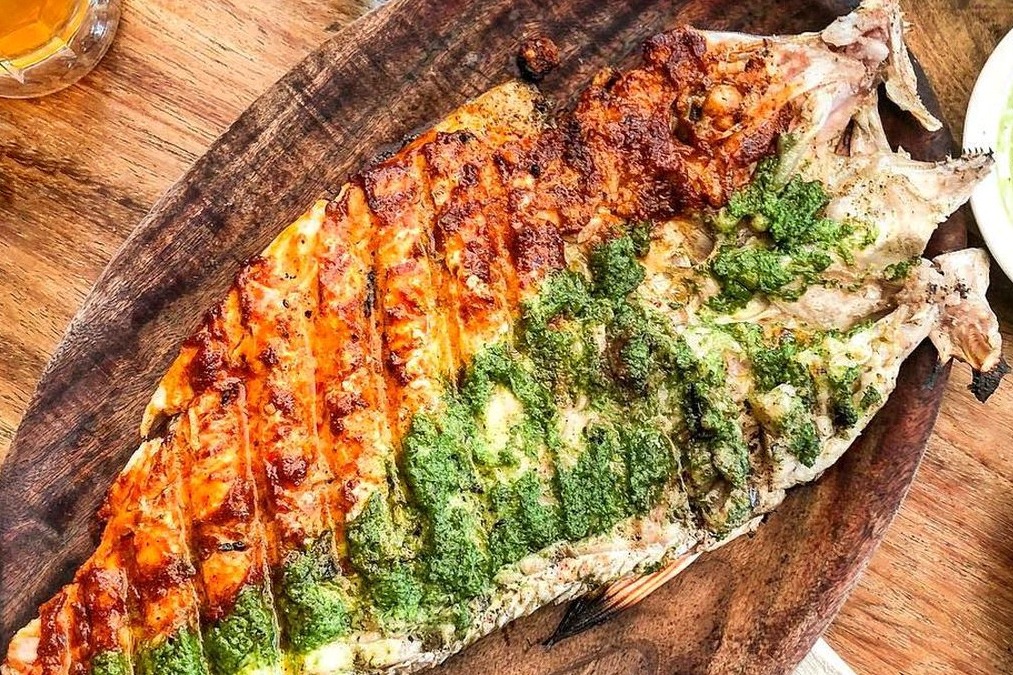 I never really order fish at restaurants but their grilled red and green snapper (Pescado a la Talla) is the stuff of legend. I can honestly say it is arguably the best fish I have ever had.
Not only that, I am not a fan of fish tacos (love chicken/pork/steak etc) but not fish as much. However, putting some of this in a tortilla is mind blowing!
They have a huge menu and everything is terrific. Opt to eat inside or on their nice little patio! This is definitely a must visit on your trip to Mexico City and the entire area is buzzing with people so with doing a little cafe or bar hop in the area.
Rojo Bistrot
While this this is a French restaurant it made the list because of the amazing setting. When you visit this spot you will understand!
It is as if you were taken to Paris in this incredible corner restaurant right along a stunning running path and a quiet street near Parque Espana. The ambiance is second to none you might experience and you have to go!
This place is "higher end" but you can eat an incredible meal for under $30 USD with wine! I had their incredible short rib with a few glasses of wine and a salad and it was under $40, which would easily be double that in the US or Canada.
Best Steakhouse in La Condesa – Carbonvino
Carbonvino is a great place to come for some BBQ and wine! I absolutely loved this place, with a great patio on a main street for good people watching in a perfect setting!
They have BBQ plate options for 1-3+ and you definitely must try it! They also serve Mexican wine which was surprisingly so good! If you want a nice Mexican BBQ, steak and drinks on the patio then you must come here.
They also serve most of their food on a the hot plate as your food sizzles in front of you!
Best places to eat in Zocalo

The Zocalo is one of the prettiest places in all of Mexico. It is actually a UNESCO World Heritage Site due to it having so many historic buildings. Honestly if you have never been you could think you were in countless European cities.
There are a ton of places to eat but a few places you definitely have to stop by when you are visiting the Historic Center of Mexico City! One for coffee and a view, one for lunch or dinner and one for dessert or a meal!
Finca Don Porfirio
Looking for the best place to enjoy your coffee in Mexico City? Head to the 8th floor of the Sears Tower across from the Palacio de Bellas Artes.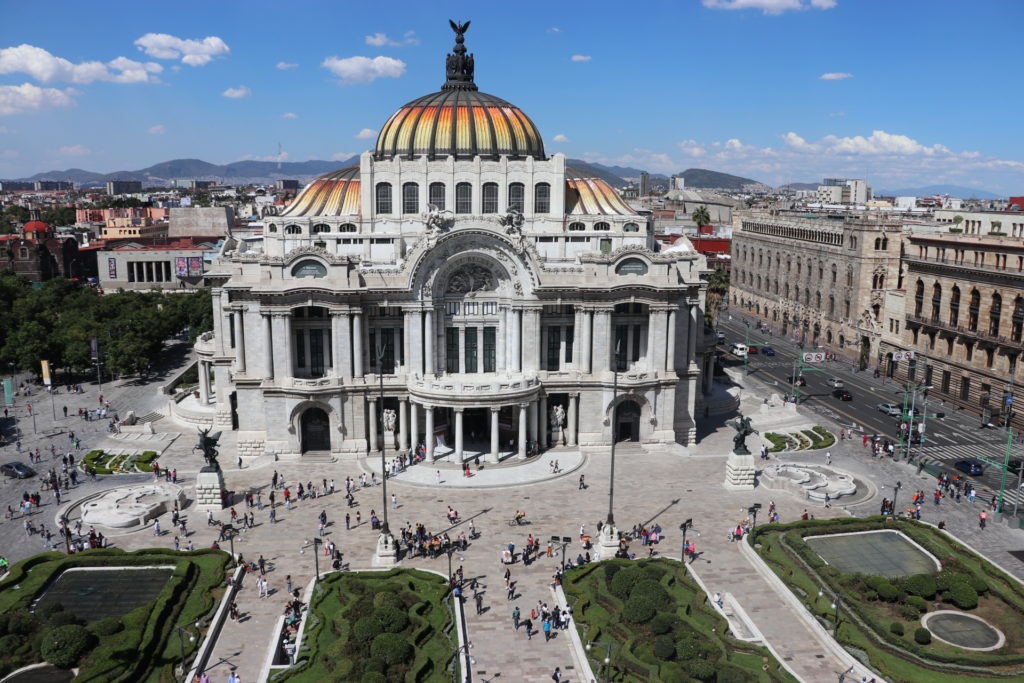 Here you may have to wait 10-30 minutes in line but the view and soaking in everything happening below is worth! Definitely try to wait and get a seat along the edge so that you can sip your drink and just people watch below.
Cafe De Tacuba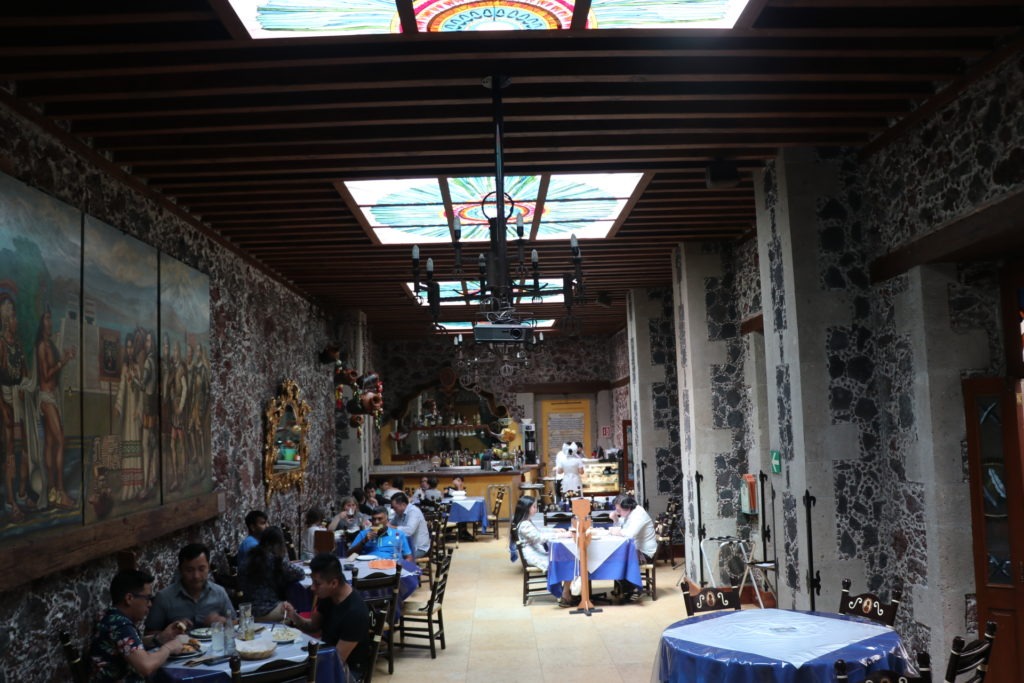 Over a century old, housed in a former convent it is an absolute must visit. As mentioned you want to eat in places that give you an experience and this takes you back in time like no other.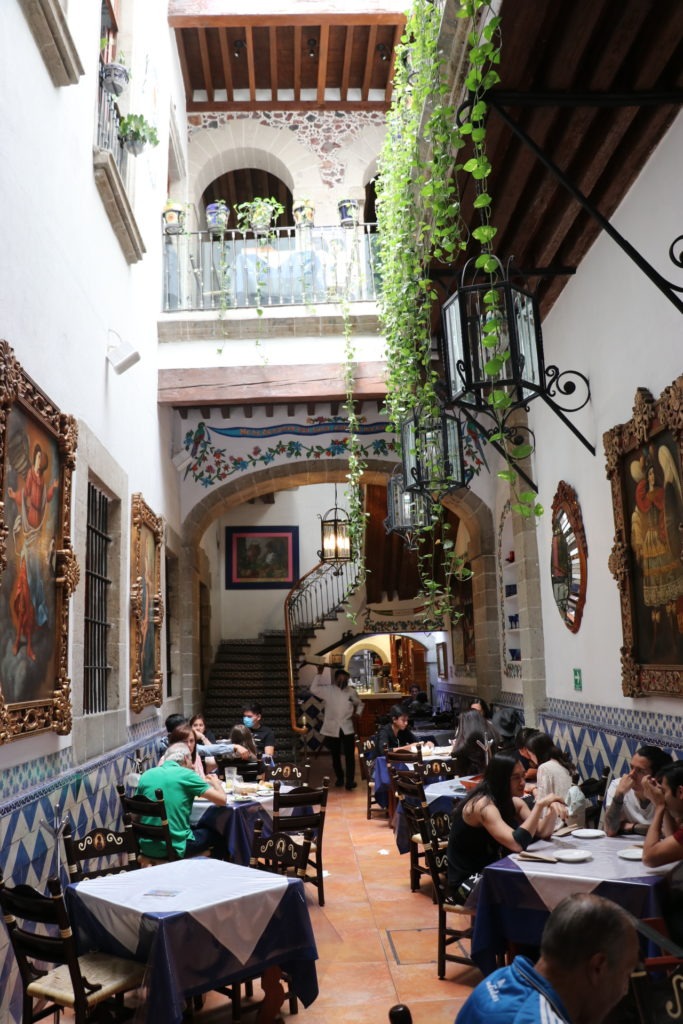 It is one of the oldest restaurants in the city and the ambiance is only beaten by the original recipes and incredible tastes. They are famous for their enchiladas but anything on their menu is spectacular!
El Mayor | Terrazza of Porrua Editorial and Libreria
Another place with epic views on the terrace of the Porrua Editorial and Libreria is El Mayor that is an amazing spot serving up contemporary Mexican Food.

This views include sites of the Templo Mayor, Catedral Metropolitana, Palacio Nacional and more! There is also a great cafe on the terraza if you just want to enjoy a beer or coffee.
Best Places to Eat In Polanco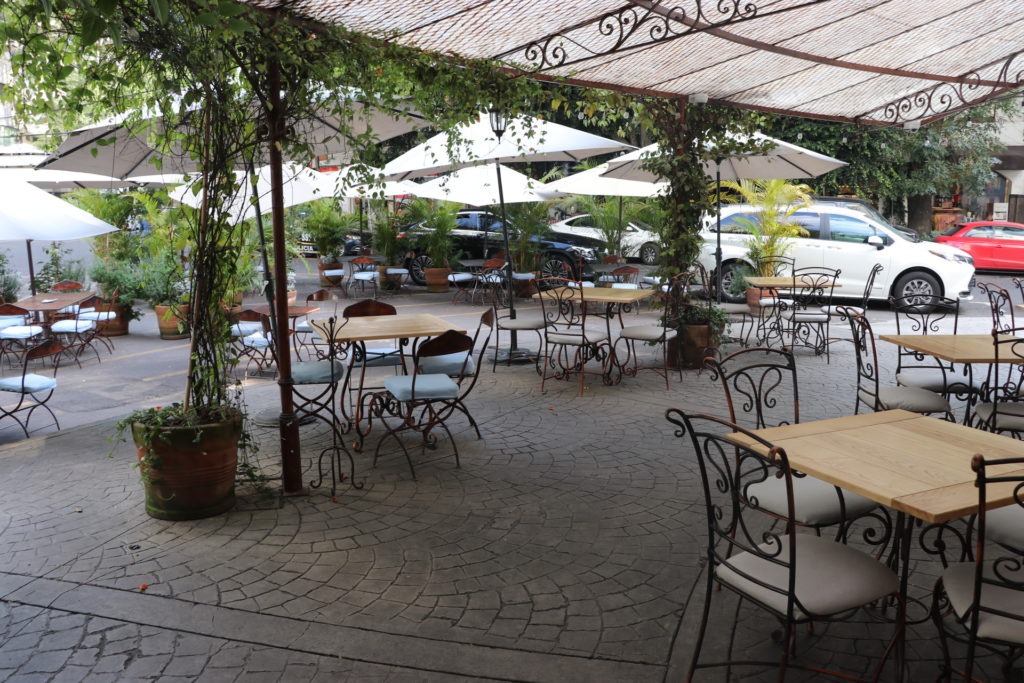 There are also a ton of amazing places to eat in Polanco and all are a bit on the higher end side but it is definitely a place you have to do swing by for a half day.
If you want something trendy and a little on the drinking/party side then definitely go to Rosa Negra or Taboo! Puyol is known as the best restaurant in the city as well if you want fine dining.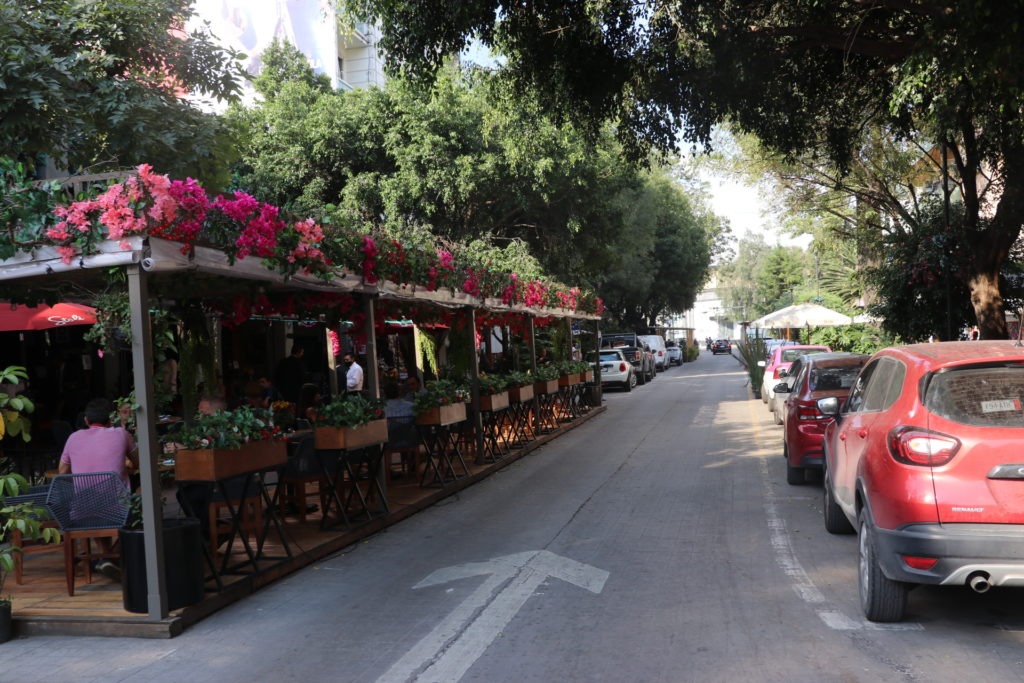 However, there are so many amazing spots situated on the street it is hard to give one a higher grade than the other so just do your window shopping and plunk down to one of the tons of amazing restaurants.
There are so many neighborhoods in Mexico City it makes not only where to go overwhelming but where to eat almost impossible!
Hopefully this helped and at the end of the day CDMX is a foodie paradise so just sit down anywhere, ideally somewhere cute on the street, and you will be more than happy with your decision!
Where to stay in Mexico City?
If you are visiting Mexico City you should stay in La Condesa or Polanco. Of course there are other places to stay but those two have what you need and at risk of overwhelming you, let's keep it simple.
If you want culture, to feel in the city and authentic restaurants then definitely stay in La Condesa. If you want high-end hotels or resorts then stay in Polanco.

La Condesa really seems to be the heartbeat of Mexico City in terms of tourism and being in a safe central area with lots to do nearby. My favorite hotel is the best boutique hotel Maria Condesa right in the heart of it all!
Maria Condesa has everything you could want in a hotel, it is safe, central, close to all amazing restaurants & bars and the staff is incredible. See this article here for a full rundown of everything you can expect from Maria Condesa!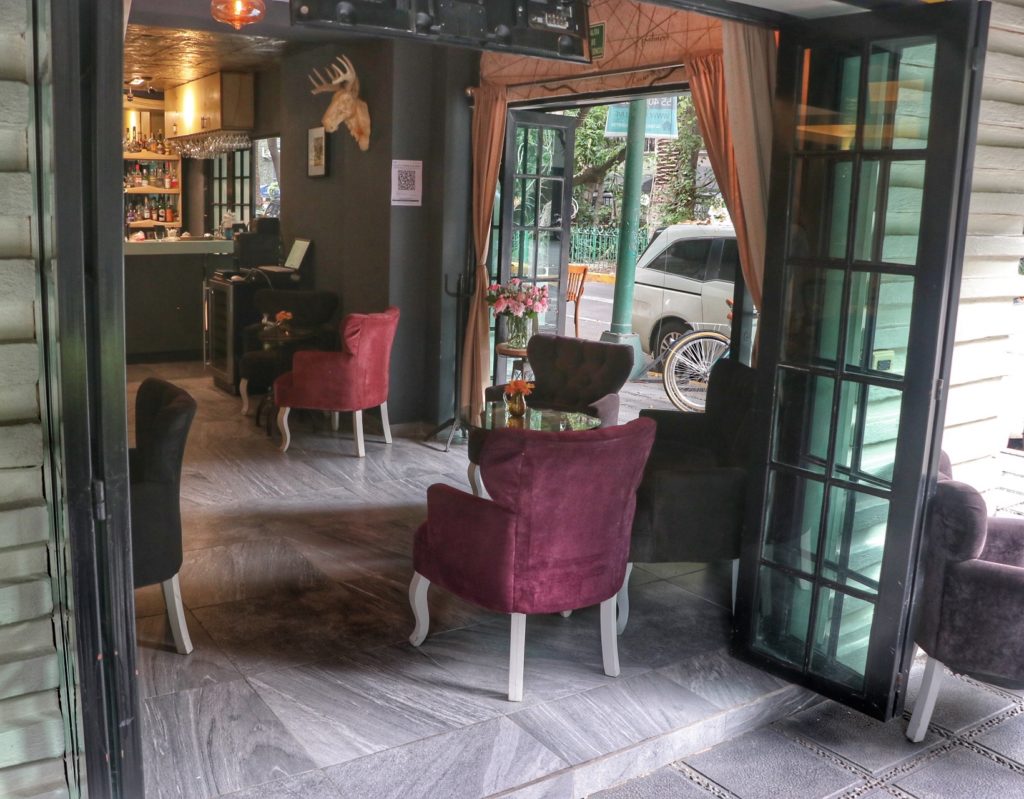 Polanco has a ton of the brand name hotels and while is beautiful part of town, it definitely does not scream authentic and charming Mexico City. If you want to feel a bit more Mexico City than La Condesa is the place for you!