Looking for the best unique places to go for a bachelor or bachelorette party?
You don't need Google or me to tell you about Vegas, Miami, NYC, Chicago or New Orleans.
In fact I recommend against all of those unless you are rich and paying for all your guests… or if you are females who are getting everything for free then that's fine too.
This is for the people who want more of an experience vs. being just drunk for 4 days. It is for people who want something different than the same old Vegas trip or for those who want to use their money efficiently.
One of the best places that is the same fun and half the cost of vegas is right here!
These days weddings and bach parties are getting out of hand with people spending $5k+ on someone else's wedding. Thus, let's try to help you find a way to save wedding guests some money on the bachelor party without sacrificing your great time.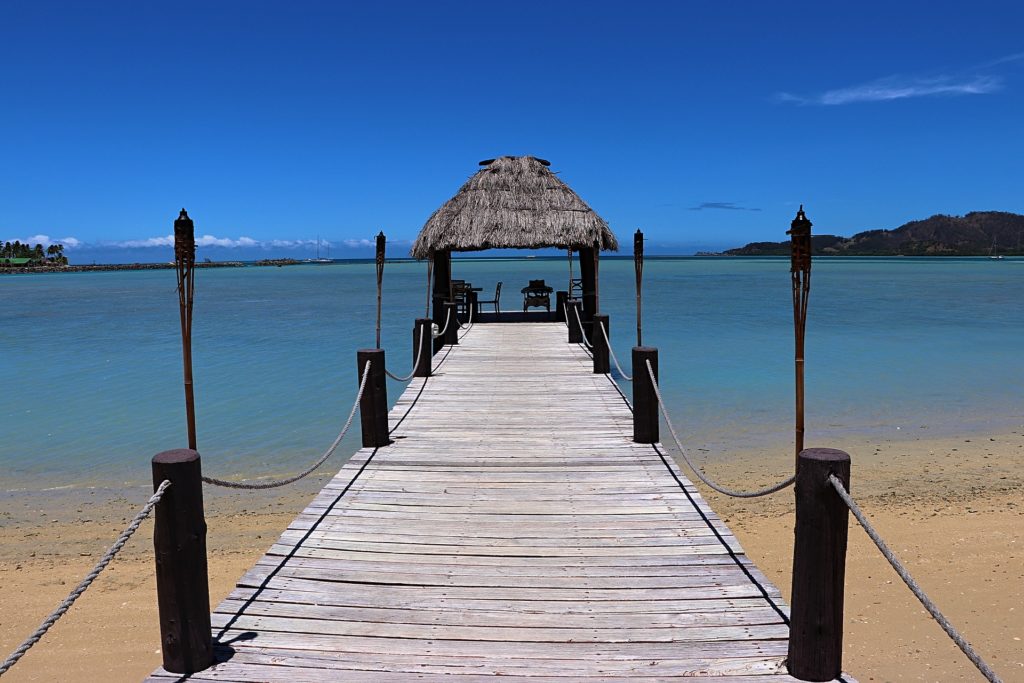 As an example of a cheaper than Vegas option… for a group of guys you can fly to Mexico and spend half or a quarter of the money you would spend in Vegas and have just a good of time or better.
I am really going to harp and compare Vegas a ton in this post so be warned ha… it is just getting ridiculous and you can have the best time with your close friends anywhere and spend 1/5th the price.
With that said, here are the best suggestions for a cost efficient but amazing and memorable bach party.
1.Playa Del Carmen, Tulum & Mayan Riviera Area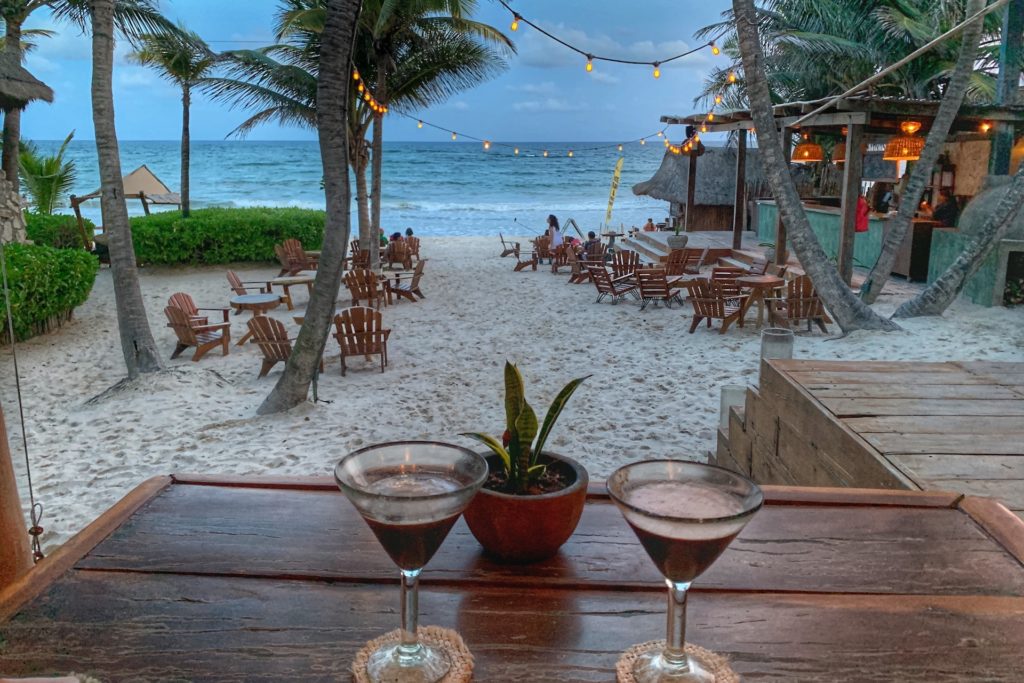 I say this over and over but the Riviera Maya has it all and is the best place to visit in Mexico.
If you were going to Miami, LA, Vegas or NYC then stop it and go here. The region has white sand beaches, stunning water, so much adventure, an amazing nightlife, cheap prices and more!
You can read more in my 10 Unique Things To Do In The Mayan Rivera, An Amazing 7 day Mayan Riviera Itinerary or 5 Perfect Day Trips From Cancun.
Accommodation
You can get a nice 10+ bedroom Airbnb house for less than $300 a night, a stunning Penthouse near the beach for less than $500 or a paradise 5-star place for under $800, which can include a chef or maids.
Do you want that or one night at the MGM Grand in Vegas for $250?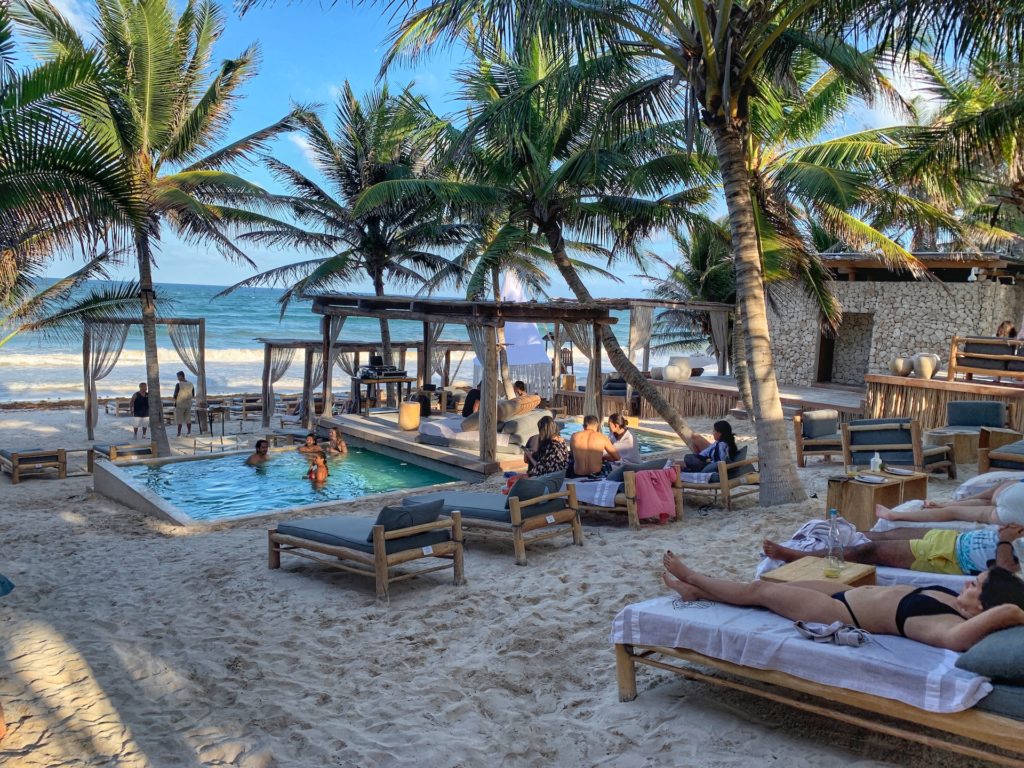 Party
If it is a party you want then the street downtown turns into a street festival with smaller bars to enormous clubs and bottle service at 1/5 Vegas and 1/2 US prices.
There are also dayclubs and bars to relax on the beach with $1 beers and some sand. If you are in Mexico you also have to go on a booze cruise and ideally with being a human kite behind it!

Relaxation
How do $40 massages on the beach sound or paying close to that same price for them to come to you. You can have everyone getting massages at your houses pool for a group rate deal and maybe pay $30 each.
If you want to splurge a little then can pay an extra $20-40 for a full spa treatment and be treated like a queen/king for 1/4 of US prices. Of course there are also stunning beaches all along the coast to just sit back and soak in the sun.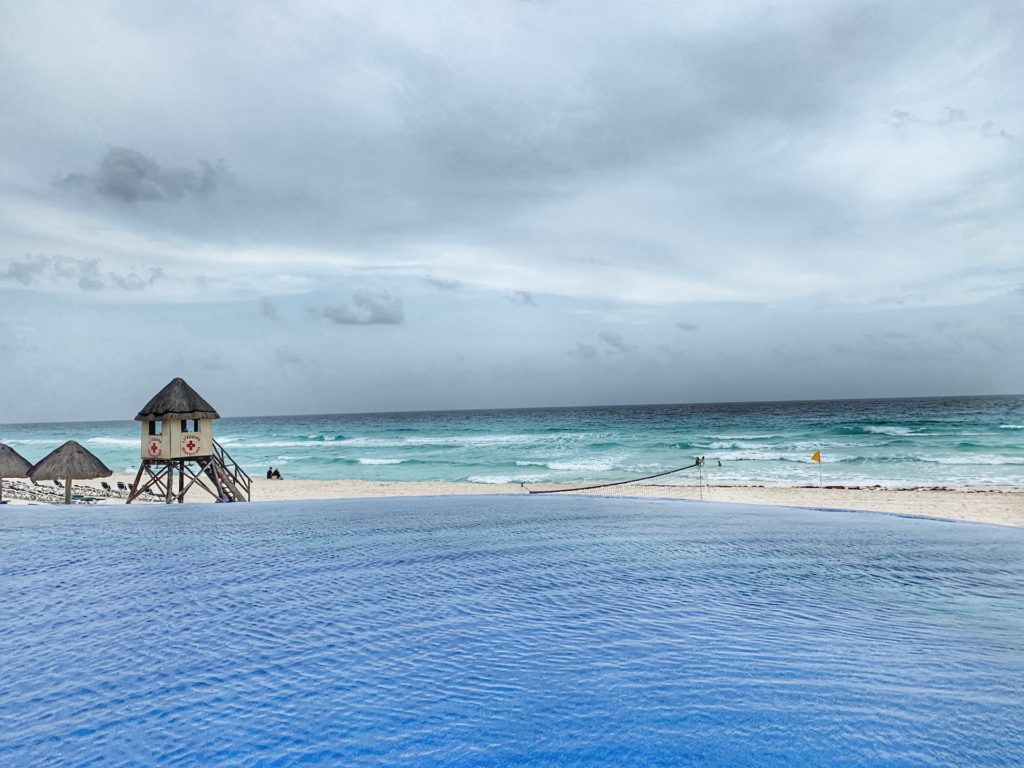 Adventure
You have to bring some drinks and visit a local Cenote, not the big amusement park ones but the local secret ones that cost $5 to enter. Cenotes are these magical natural pools with amazing water and a must see when you visit.
Don't stop there of course as you can also; find some good tourist type shopping; go on a catamaran and snorkel cruise; swim with whale sharks; underwater museums; human kiting behind a catamaran; sport fishing; Cozumel day trip; quickly checkout some amazing ruins and history; Isla De Mujeres; Dolphin Discovery; zip-lining; kite surfing; paddle-boarding; scuba diving and adventure parks.

2. Scottsdale/Phoenix
The secret is out as the last 5 years have seen a boom in bach parties in Scottsdale. I love this place and recommend anyone thinking about doing Vegas to strongly consider here first as overall you can have the same amount of fun, do more and spend 1/4 the amount.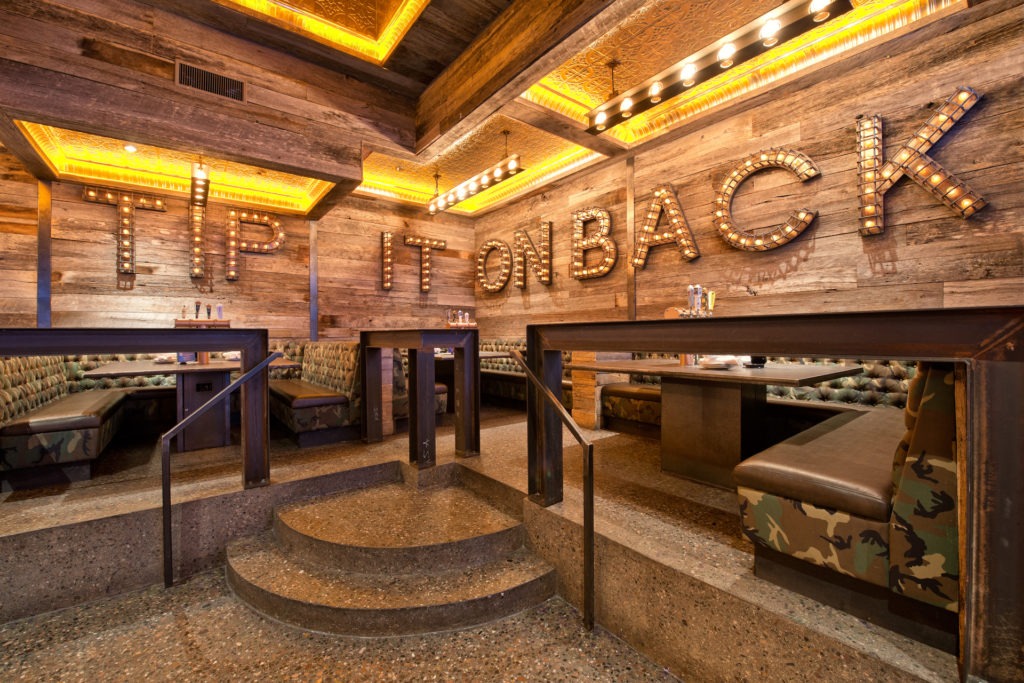 Scottsdale is Vegas' little brother these days but a little brother that is much cheaper. From accommodations to drinks it also has a lot more to do than go to a pool or nightclub, dinner and repeat.
Overall if you run a cost-benefit analysis I would give Scottsdale a huge nod over Vegas. On top of $4 drinks vs. $12 drinks or $600-1,000 table minimums vs. $2,500 Scottsdale has a few things that Vegas doesn't, which in my option gives it a better overall rating.


Click here for a complete rundown of the perfect must do bachelor party in Scottsdale/Phoenix or here for the best things to do for a bachelorette party in Scottsdale/Phoenix.
Scenery And Hiking
There are amazing hikes and day trips from Scottsdale. I know some don't want to do something active but many do and getting some sun to help a hangover vs. be stuck inside a hotel the entire time can help and work wonders. Check here for the best in Phoenix, which keeps things nice and close.

Spring Training or the Waste Management Open
You can hate both sports and have an amazing time. WMO is known as the biggest party on grass and is truly a must-see. It is basically golf's Kentucky Derby, with more people and lasts for 5 days with legit concerts each night.
Spring Training, especially at Old Town's Scottsdale Stadium, is an amazing time as well and a must-do if in town in April.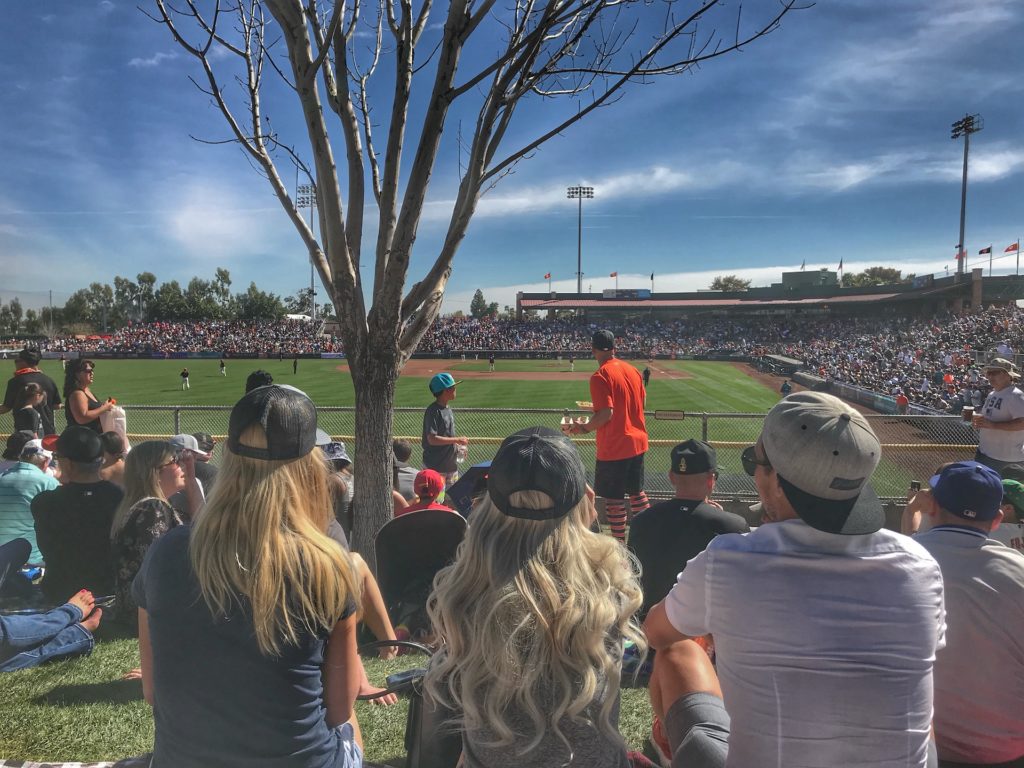 Lodging Bang For Buck
You can be right in the heart of Scottsdale in a mansion for a fraction of the price of hotels for everyone. Airbnb is great in Scottsdale and definitely worth a look.
Sports!
Vegas just got a hockey team and in 2020 a football team; but in Phoenix you also have an MLB team, NBA team, NFL team, WNBA team, USL soccer team and an AFL team.

Brunch hopping in Old Town
There are a ton of great places to brunch whether you want to be chill and relaxed or add some party flair. An amazing overall spot is Sumo Maya; for relaxed you can try Morning Squeeze, Olive & Ivy or Breakfast Club and for something a little louder try Montauk or R&R.
Nightlife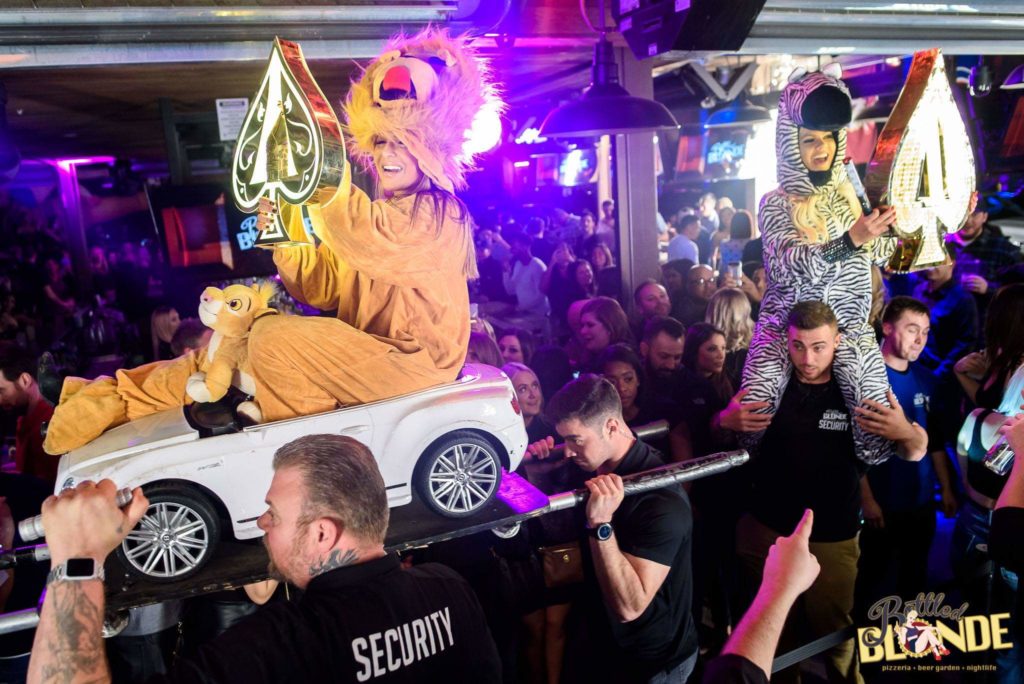 Not only 1/4 cheaper but the bars in Scottsdale also close at 2am so if you are getting old it's an easy out to not stay out 'til 5am. Really, if you can't have fun and end by 2am you're just asking for trouble anyways… or you're getting old per.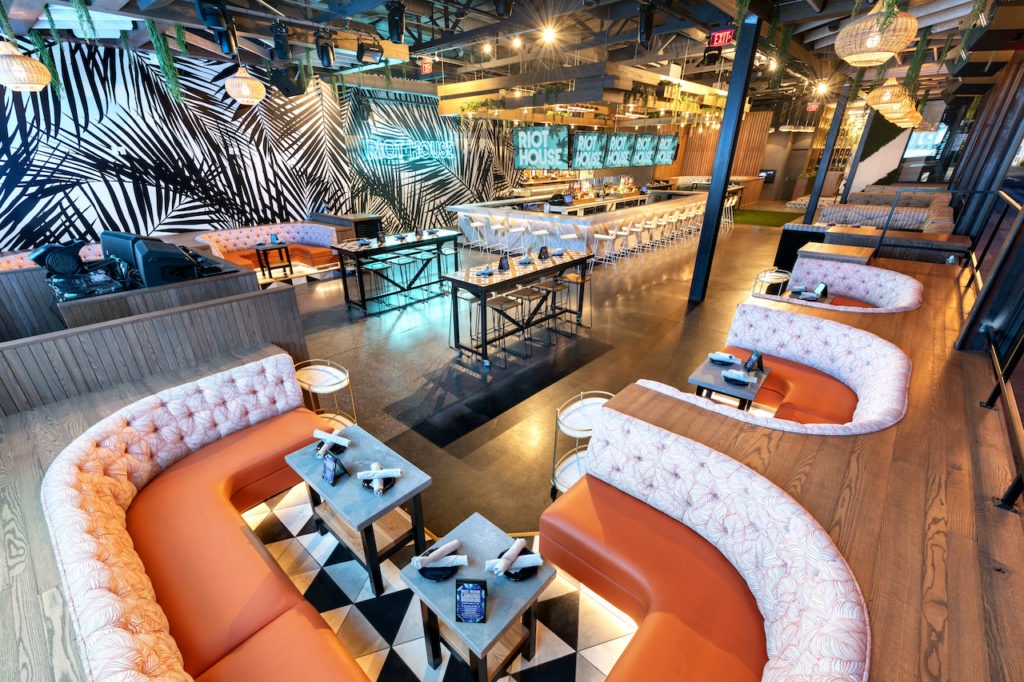 If going out stay in Old Town each night. I would bar hop on Thursday (if it isn't an event weekend) and see what you like. Normally only a couple bars are packed by 11pm Thursdays. Friday can get a table somewhere or again bar hop and Saturday I definitely would splurge and get a table somewhere.
Click here for the best bars in Phoenix/Scottsdale.
3. Whistler & Vancouver, Canada
If you haven't been to Canada now is your chance and will be one of the best choices in your life. Depending where you fly from, Vancouver can be just as cheap to fly into as somewhere in the USA.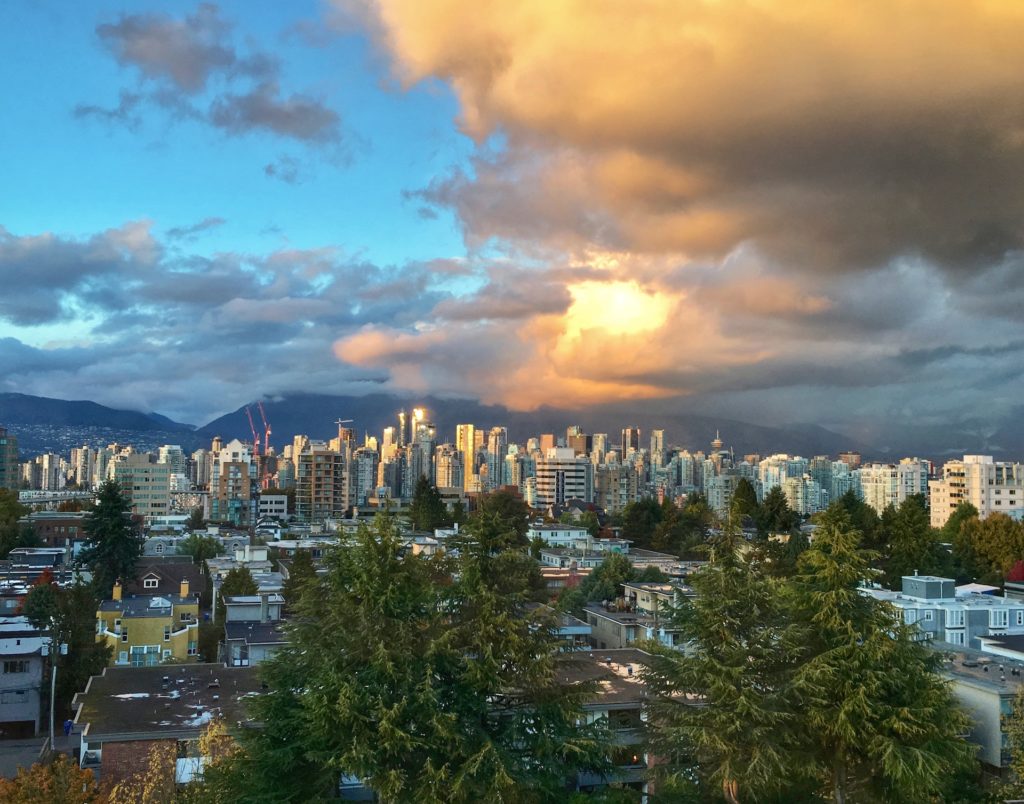 Not too mention that for years Canada's dollar has been 20-30 cents cheaper than the US dollar so you instantly are getting a discount on your trip.
With that said, normally cost of goods are a little more expensive in Canada, however it is still cheap enough with the US Dollar being stronger.
For top things to do in Vancouver click here and click here for must do things in Whistler.
Vancouver is often ranked one of the most beautiful cities in the world being along the ocean with snow-capped mountains in the distance. It is one of the greenest major cities on earth and you can party all night, adventure all day and lots of options in between.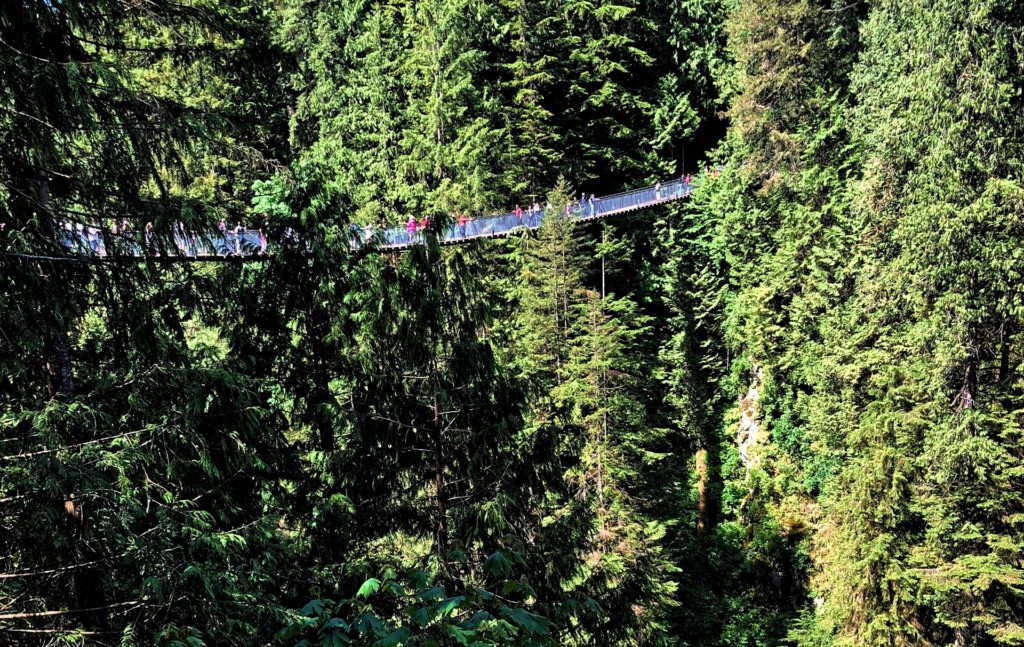 Whistler is arguably a top 3 ski resort in the world with enough to do to keep you busy for a week let alone a weekend. If you want snow activities, hiking, spas, waterfalls, extreme sports or nightlife then get up there.
4. San Diego
Going to San Diego isn't exactly a revelation but it is probably my favorite city in the USA and a perfect place for a bach party.

It's a great spot to give you a combo of chill beach bars, crazy nightclubs, beautiful beaches, the top rated zoo in the world, sunset cruises or even go cage-less swimming with sharks off the beach! See here fFor a list of the top things to do in SD.
We all know San Diego is stunning but not many think about it for a bach party, however don't sleep on it. It is an amazing time with tons of beachfront vacation rentals, nightlife, unique water activities, wildlife and of course the beaches.

The best thing to do in SD is stay on Pacific Beach, rent some bikes, cruise the boardwalk then do some beach and bar hopping.
Mainstay Lahaina Beach House is a must do for your quintessential beach bar and then stroll up the PB boardwalk to more great bars and restaurants scattered throughout the area as well as Garnet ave.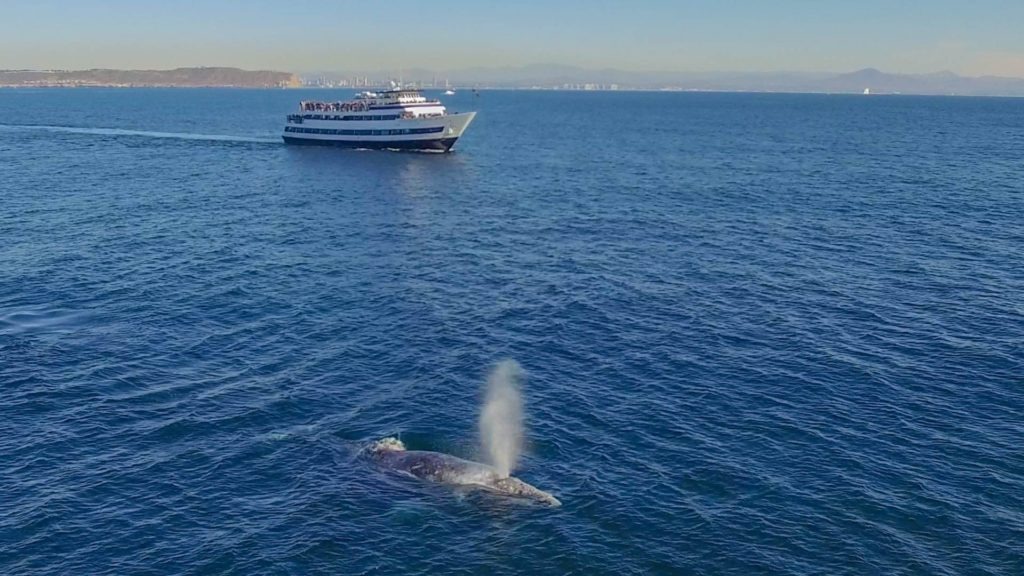 5. Austin
Every person you talk to says Austin is one of their favorite cities in the USA and it isn't tough to see why. With arguably a nationally ranked top 5 party street and a party on the water, Austin is a no-brainer for a bach party visit.
Obviously if you are coming here for a bach party you need to make Sixth Street your home base as it is one of the best party streets in the US with tons of bars and rooftops to enjoy your trip.
Austin doesn't just offer land drinking though as a must-do is renting a boat and tying up in the infamous Devil's Cove on Lake Travis, which is the most fun you will have visiting. Both of these things are mandatory for your bach party and it is a certified best time ever.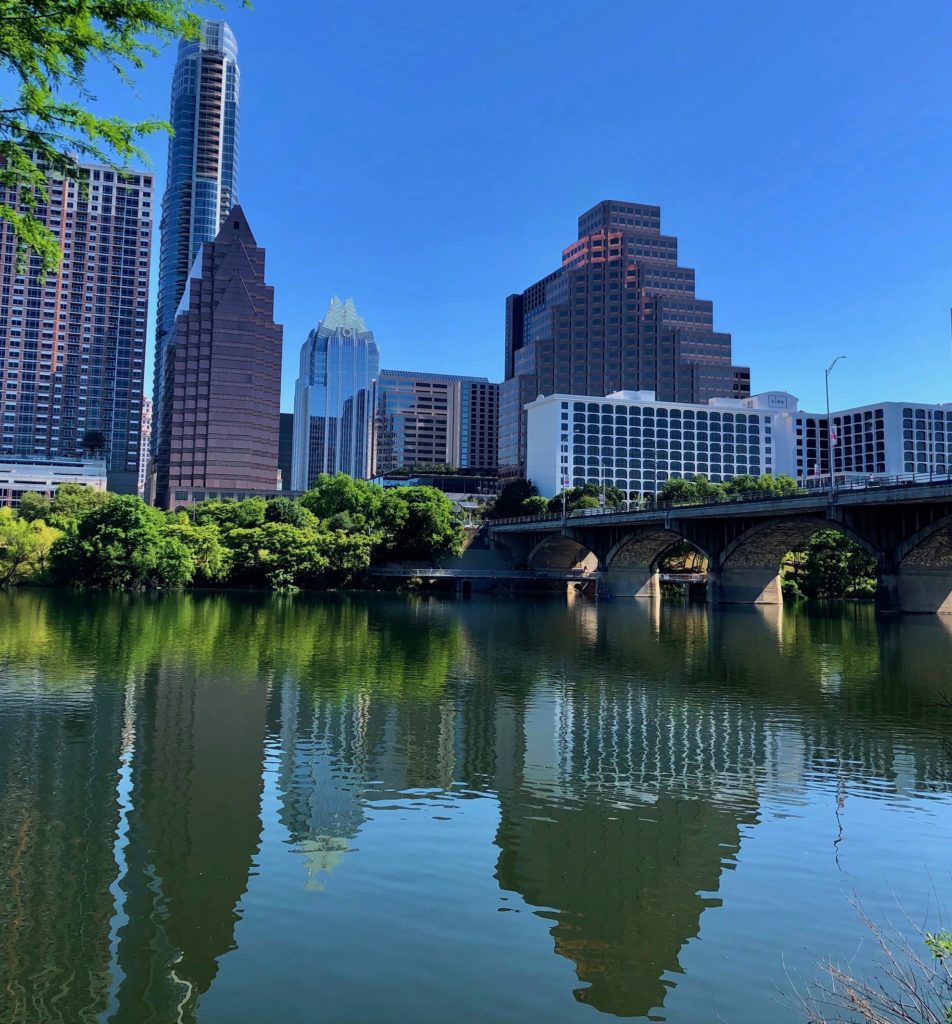 Another must do is eating at the BYOB friendly Salt Lick (yes you can bring your own cooler and drinks), which in my opinion is the best BBQ on earth and is still in my top 10 favorite meals ever.
Other people mention spots like Freedmen's, La Barbecue or Franklin Barbecue, which you can't go wrong, however Salt Lick forever has my heart.
If you are not from Texas than your probably don't know about floating the Guadalupe River just 50 minutes from Austin. This is another absolute must do day trip. Thousands of people, music, drinks and good times!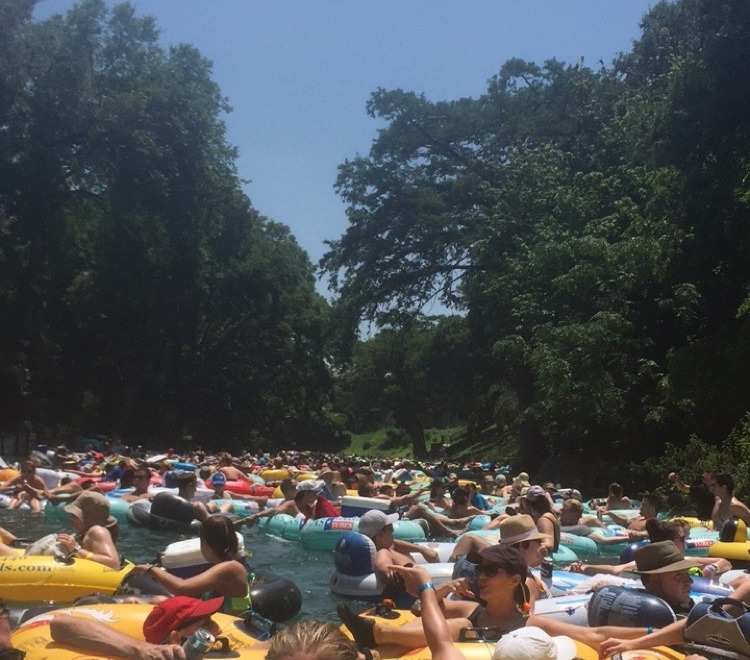 Outside of drinking there are plenty of places to relax at, Barton Springs Pool, Mckinney Falls State Park, plenty of tours downtown or do it yourself, rent a bike or run around the Boardwalk on Lady Bird Lake.
You could get lucky with timing and be in town for the world class Austin City Limits festival or South by Southwest to add even more fun and craziness to your visit.
Overall you can find plenty of tourist options like seeing the bats or some great history and culture however it's a bach party so stick to the basics of Sixth Street, Lake Travis and eating of which is a recipe for success.
6. Costa Rica
It sounds expensive but relatively it can still be cheaper than a guys trip to Las Vegas. Costa Rica is one of my favorite places on earth and if you have the time and the money then go do your party there.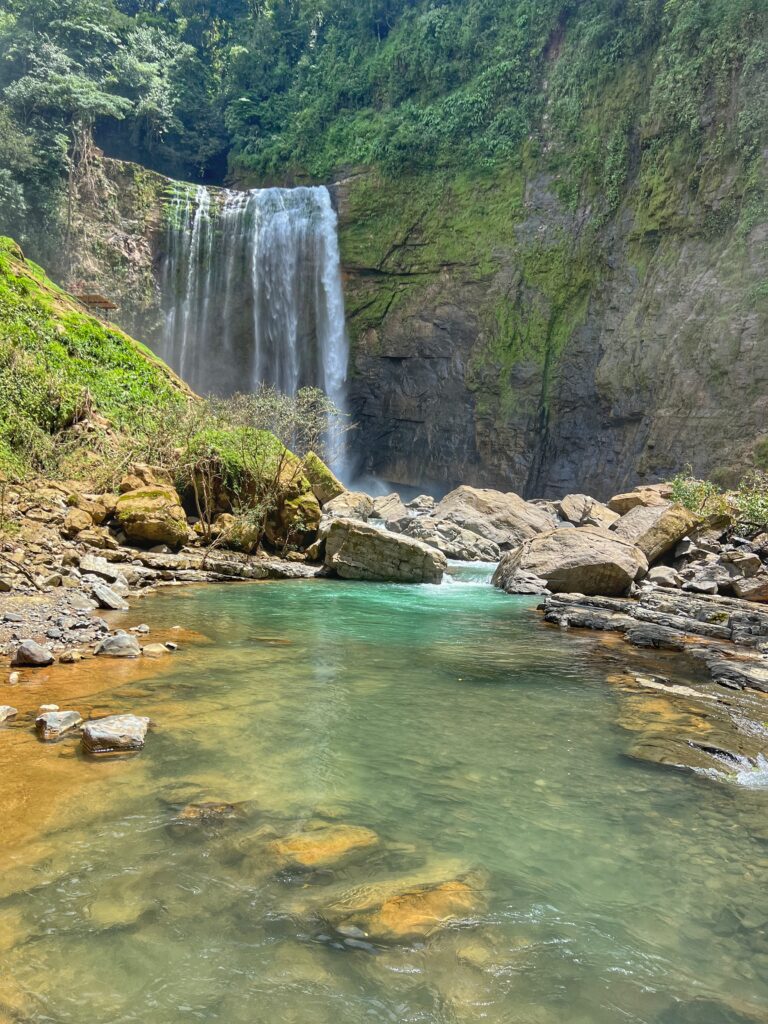 For must do things in Costa Rica click here or for an entire 7+ day itinerary then click here.
Costa Rica has tropical beaches and is known as the birthplace of eco-tourism. You can relax your entire time on the beach, hop beach bars and party but you need to do some of the best adventure tourism in North America and maybe the world.

It is a great spot if you have some extra time and really want to go all out for your bach party. There is great nightlife, spas, world class beaches, volcanoes, hot springs, fishing and more.
7. Lake Tahoe & Breckenridge

Tahoe and Breck win out for ski hills as to be honest I have just never been impressed with nightlife in Vail or Aspen and the costs are outrageous. Tahoe is honestly one of the best ski hill areas I have ever been to.
Definitely go to South Lake Tahoe's Heavenly Mountain where it is a ton of bars, restaurants and a great ski hill. The views from Heavenly are unreal as well… I guess they are truly "heavenly." I love Tahoe and if you have never been, get there asap.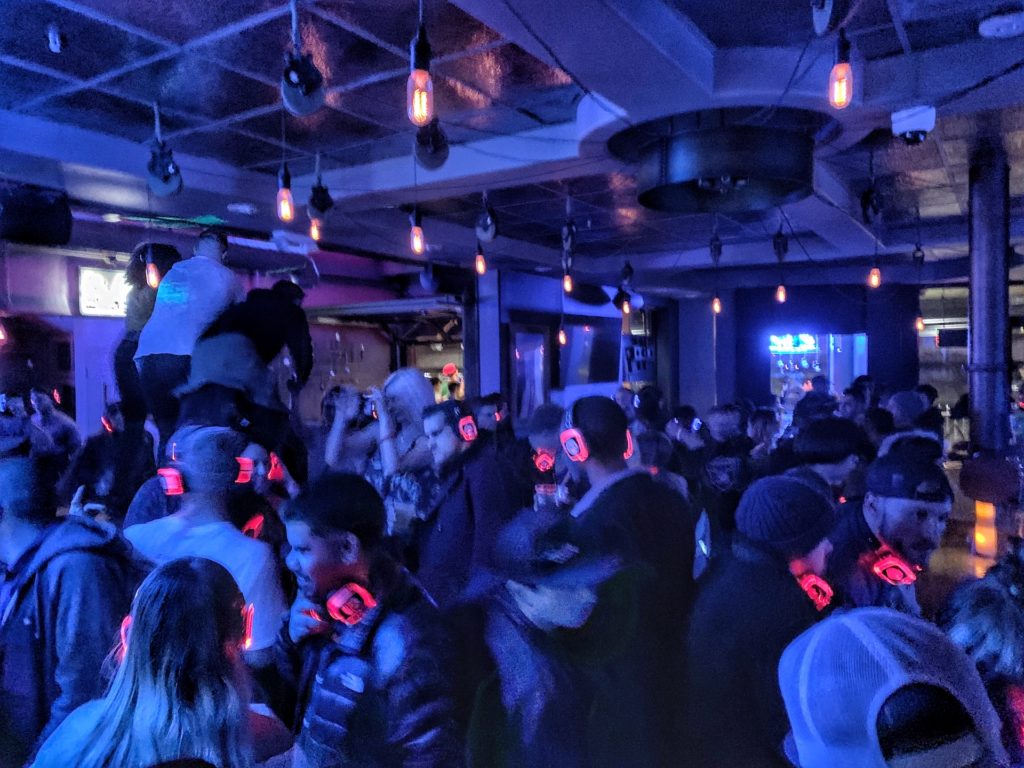 For South Lake Tahoe Here are links to: The best bars in South Lake Tahoe, including a speakeasy! Two affordable great places to stay.

Depending on where you are located and cost of flights it is a toss-up between Lake Tahoe or Breckenridge but both will be an amazing time. Both have great winter and summer options, nightlife and the perfect ski mountain feel you want when escaping for a bach party weekend.

8.Nashville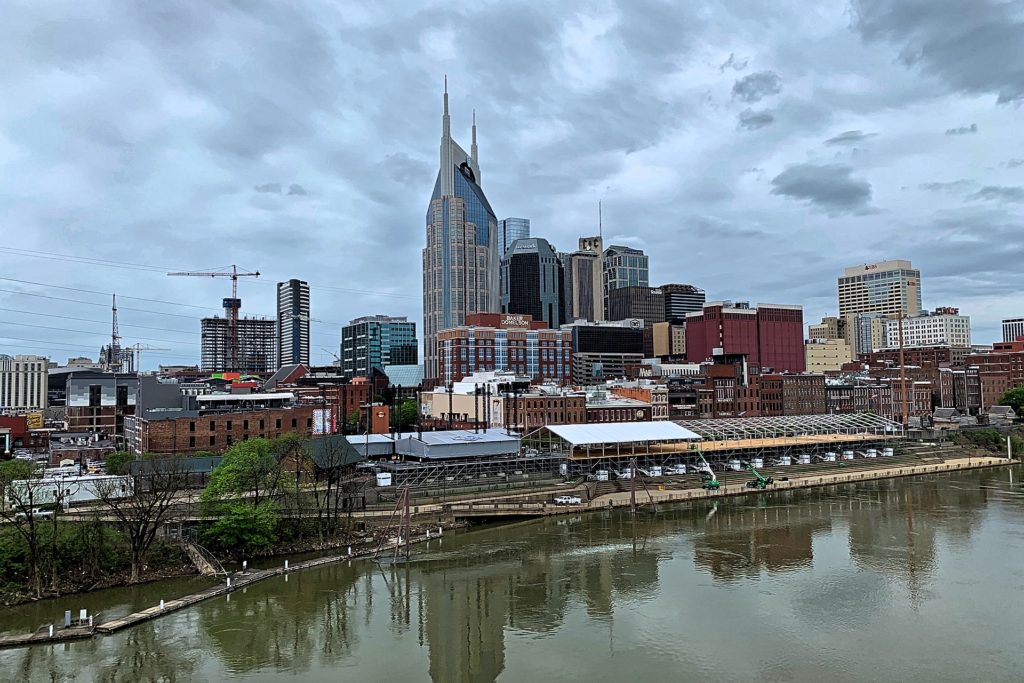 The home of country music is known for its hosting of bach parties and it could arguably be #1 on this list. The only reason it isn't higher is because tons of people know to head that way for their party.
If you are a lover of country or live music then this is a no brainer and you definitely don't need me to tell you to head over to this amazing city with all of the charm of the south. There isn't much to it and pretty simple to have fun down on Broadway street with all the nightlife you could ask for.

Try to catch a concert at either Bridgestone Arena or the world famous Ryman Auditorium. Of course for country music lovers a visit to the Grand Ole Opry, the Country Music Hall Of Fame and the Johnny Cash Museum are a must.
9. Belize
If you have a little extra cash then Belize is a perfect option if you want something unique that not many other of your other friends will do.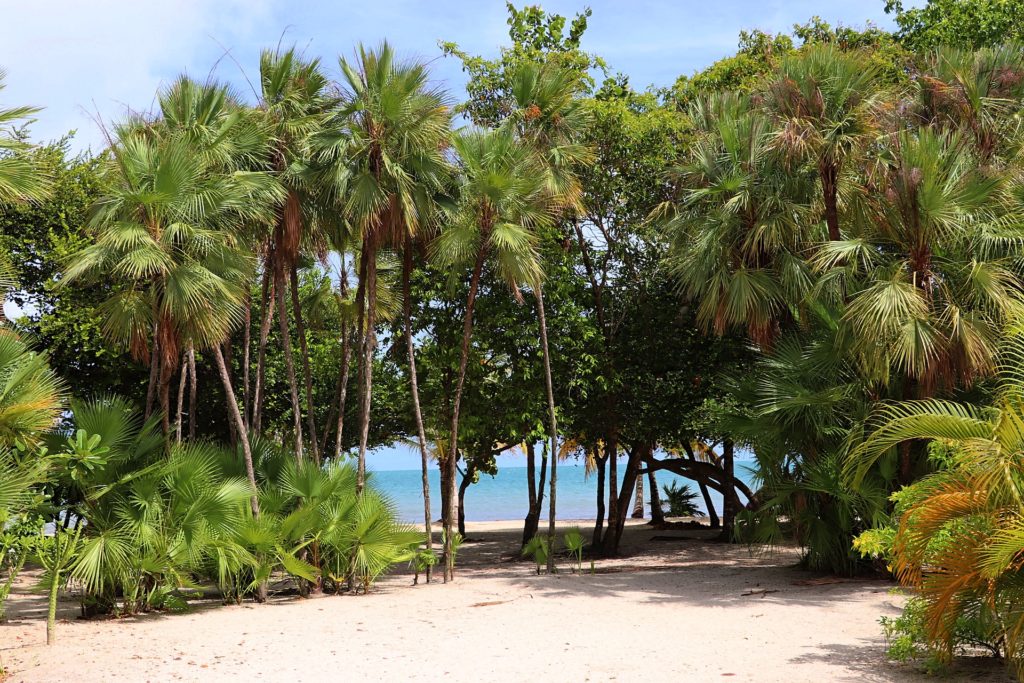 With gorgeous waters, incredible culture, spas and wildlife Belize is a paradise that can easily be visited from the USA or Canada.
I only have it slightly behind Costa Rica but it is easier to get around if you just want to go right to the islands. Costa Rica is a better spot for adventure and I think maybe slightly better beaches however Belize you could just go to Ambergris Caye and never leave.
For a Perfect Belize Weeklong Itinerary Click here or here For Amazing Unique Things To Do In Belize