I have to say I was blown away by South Lake Tahoe. Some people had told me Squaw Peak was better or some other places but Heavenly Mountain was absolutely perfect. I have snowboarded my entire life and SLC might be the best overall place to go.
If you are a local then you may not love it more than others but if you are visiting it is the perfect vacation. Below I have tips on restaurants, sightseeing, where to stay in Lake Tahoe, bars and of course where is the secret speakeasy in Heavenly Village?

Heavenly village is right at the bottom of the Gondola and you literally can just arrive and walk anywhere and everywhere. It has a ton of different types of bars whether you want dive bars, upscale, sports or drinks by the fire pit.
There are restaurants everywhere and great options for all types of food, surprisingly a ton of Thai places.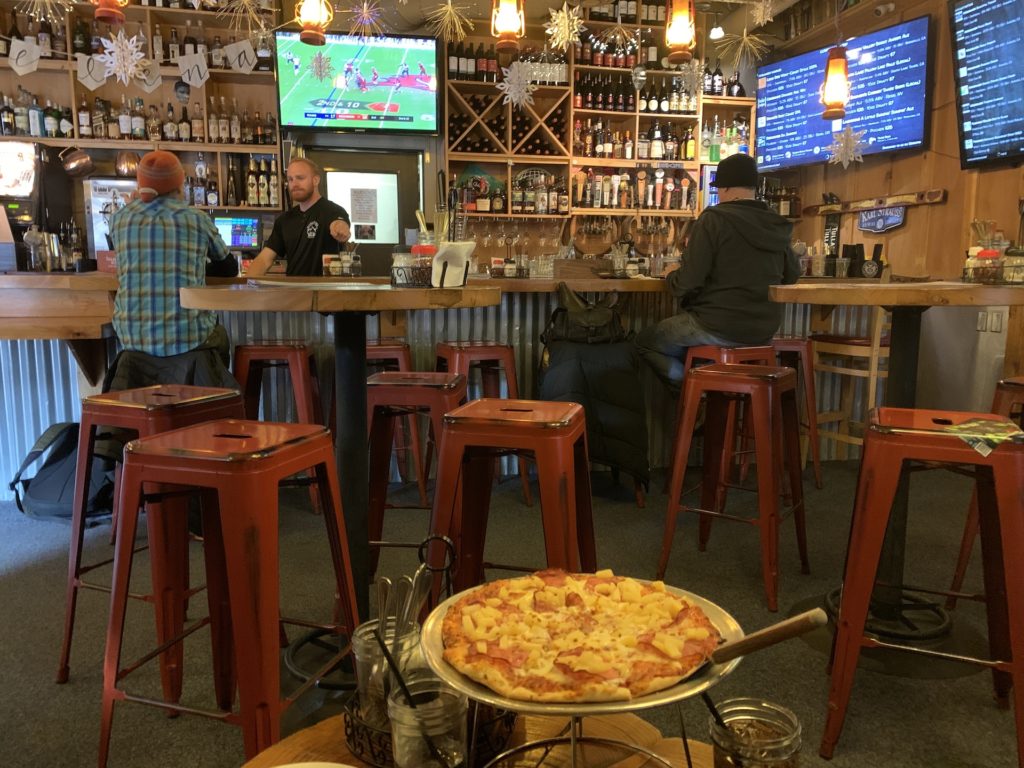 Then of course the ski hill is perfect with tons of runs for all levels, it actually crosses over between 2 states and the view is the best view from a ski hill I have ever seen.
If you are looking for a place to stay then I have two amazing affordable places to stay that you gotta check out. There are a ton of higher end places as well but here are some cheaper gems on this link.

On the mountain there are a ton of restaurants and bars too so you can take part in some amazing Apres or even do my favorite, some "Milieu" which is a term I am making stick… it means "middle" in French.
Nothing is better than a nice little ski run beer or White Claw or a drink at lunch. The only downside is drinks on the hill are craaaazy expensive, even for a ski hill. Definitely bring a can of something for your lift ride ;), just be sure to throw it in the garbage of course.


On my 3-4 day trips I like 2-3 days of activities and 1-2 relax and sightseeing days, which is just what we did. Lake Tahoe is great, like many ski hills, where skiing isn't the only think you can do.
There is hiking of all levels, waterfalls, lakes, unreal views, amazing places for that perfect Instagram picture, bars, restaurants, shopping, fire pits and more!
Day 1 Arrival And Sightseeing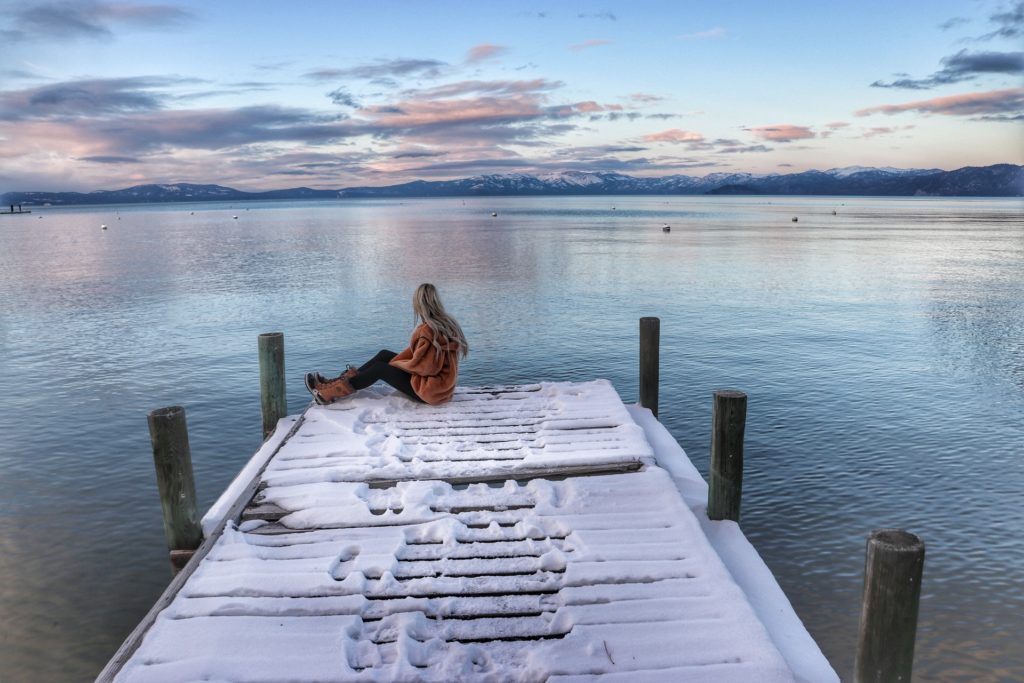 Day 1 you might not get in until the afternoon or night. With lift passes being outrageous you probably don't want to spend $150+ on a half day so probably best to just check into your hotel.
Maybe grab some food and if you have daylight left then definitely go for a little walk around the lakes, head to lookout points and take some pictures. There are some docks near Camp Richardson that are amazing to see the contrast between the lake and snow covered mountains.
You can even do an easy walk around Fallen Leaf Lake or take a stroll along Taylor Creek, which you can park near Taylor Creek Sno-Park or really anywhere in that area.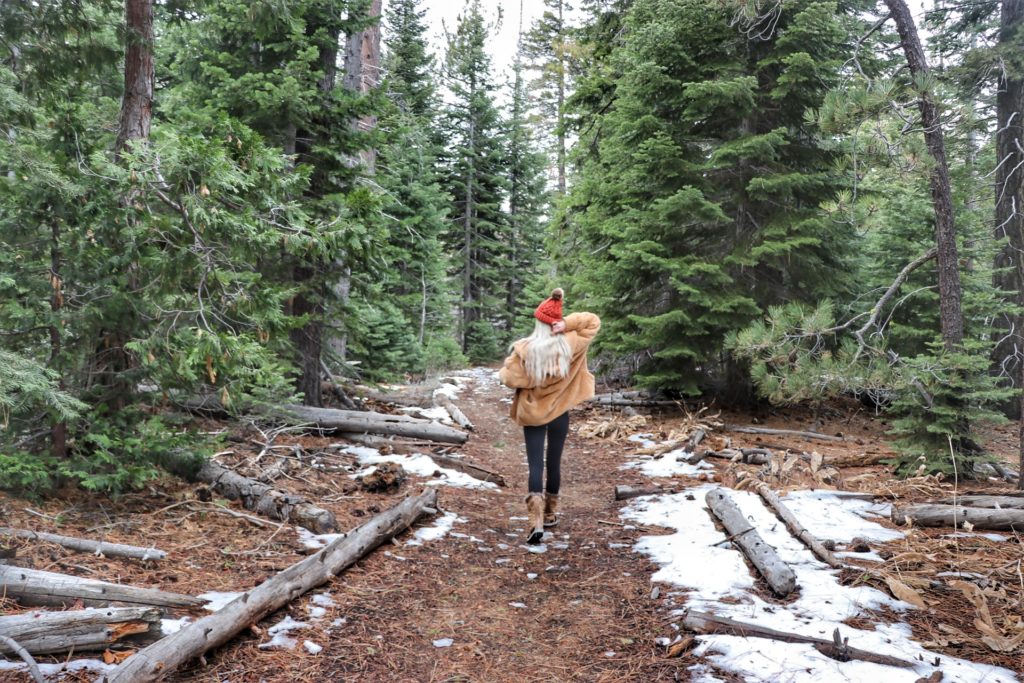 After you stretched your legs and found some cute pictures now it is time for dinner and of course drinking… if that's what you're into. SLT is a great place to hop around the village and restaurant or bar hop.
There is also a place to get dinner and then go to a Magic Show at The Loft. The loft's food is actually incredible and it has a nice dark upscale and romantic atmosphere. The Magic Show isn't anything crazy but it is entertaining and if you have kids they will surely love it as well.

Day 2 On The Hill

This day is pretty easy to write as surely you should be hitting the slopes the first day you get an opportunity. All energized and excited for a new hill you might just stay out all day! We went on weekdays and weekends and I was shocked how empty it was on the weekdays, so definitely get out there if you can on a weekday.
Best Apres at Lake Tahoe? Depending if you are with kids or all adults there are places for everyone to get lunch or drinks on the hill at the end of your ski day or in the middle for lunch.
Tamarack Lodge is indoors and a perfect place to warm up the kids and it also has a bar for ya! However, I really loved the sky deck, it is just a giant open sun deck that is perfect for a ski hill. The umbrella right next to Stein's is also a cool little spot to grab a drink.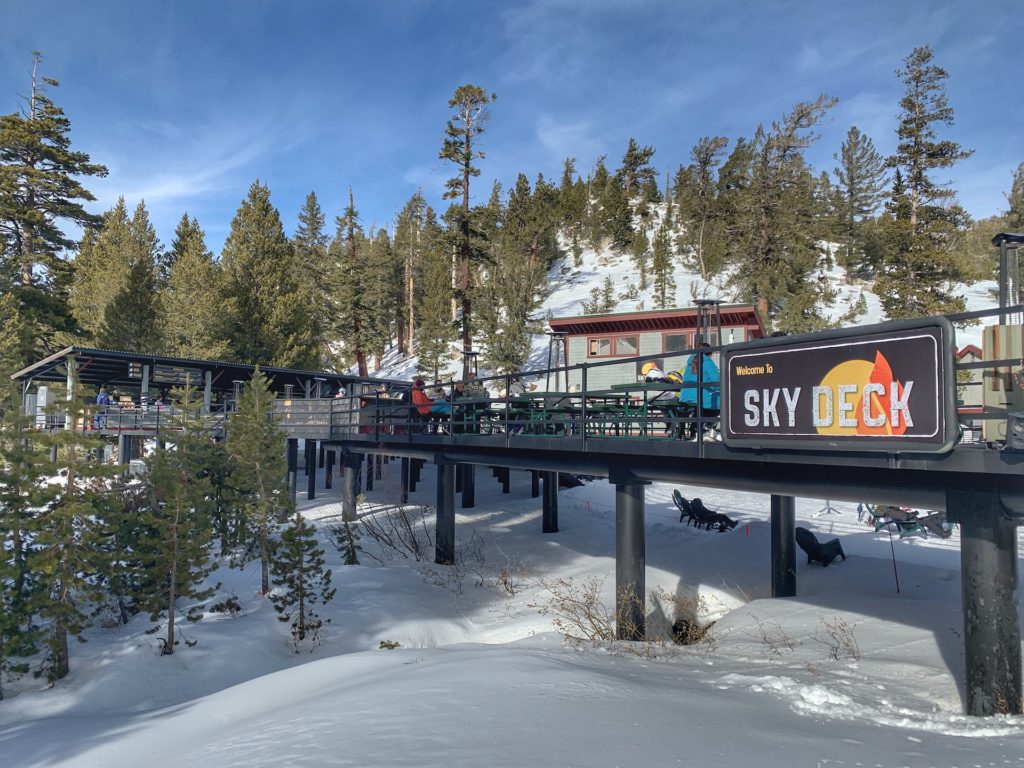 Most of the bars on the hill also offer half priced drinks between 3-5pm or at least good happy hour specials. At the bottom of the Gondola there is also Gunbarrel, which is a cool little spot for Apres in South Lake Tahoe as well.
After apres it is time to clean up and search for some great eats or bars for the night. There are a ton of great restaurants for all tastes and budgets.
After dinner if you just want to sit by a fire with a bottle of wine, have craft beers by a fire pit, find the secret speakeasy, get divey or go to an all out club with a silent disco then there are places for you, check out the best bars by clicking here.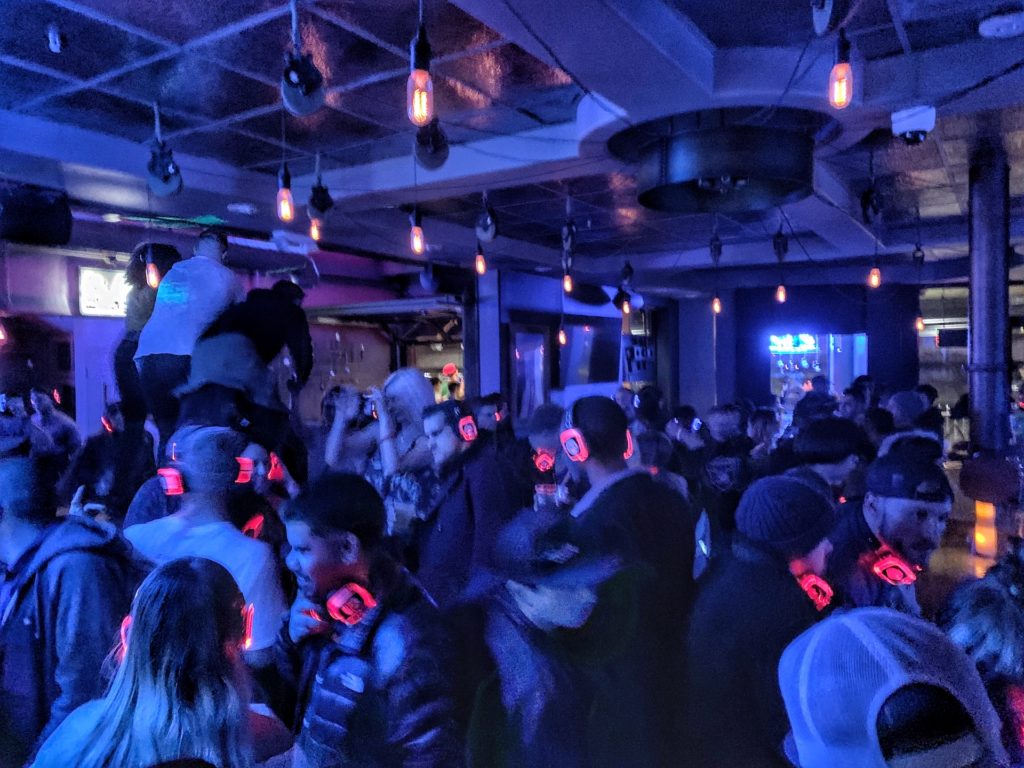 Day 3 Hiking, Sightseeing & Relax Day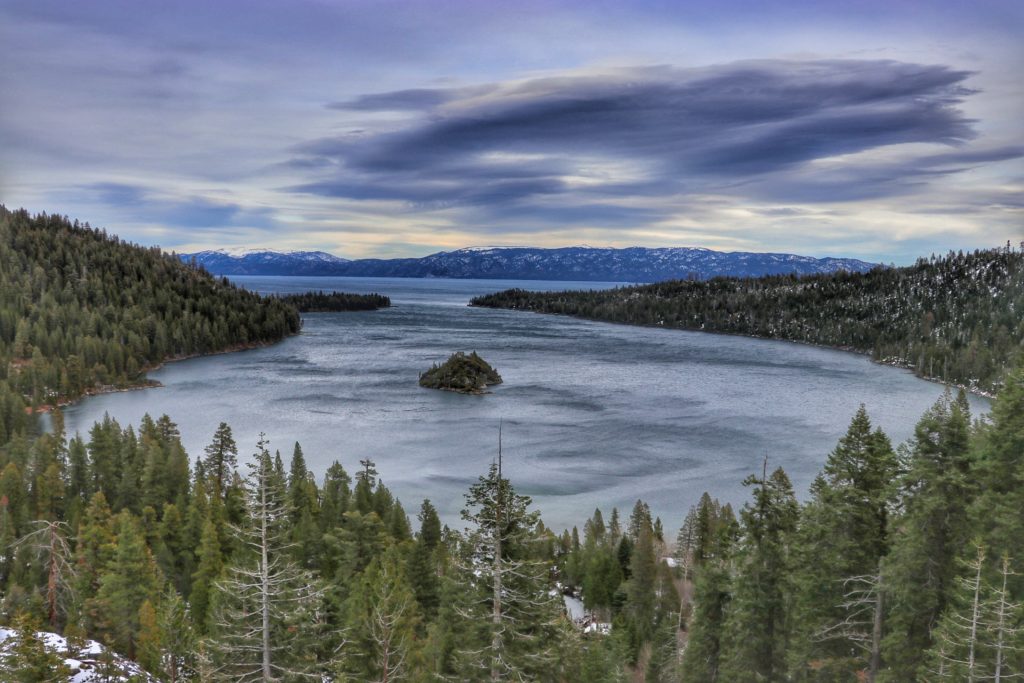 As I have gotten older I am far from someone up to snowboard every single day… well unless it is bright blue skies and fresh powder. However, if that isn't the case then I definitely will take a day to go sightseeing, maybe hike, shop and of course relax.
As mentioned South Lake Tahoe has a ton of activities so you can definitely do more than just ski. Checkout the casinos, there is horseback riding, snowmobiling, an ice rink and tons of fun adventure things or relaxing options for all tastes. South Lake Tahoe has something for everyone and truly is the perfect hill for entertainment and a great vacation.

If it is a pretty day then you definitely need to go for a drive to Emerald Bay for some of the prettiest views in the area. Right near Emerald Bay is Eagle Falls, which are a short hike as well to see some waterfalls.
If it is summer or hikeable at the time then you HAVE to hike Mt. Tallac. I honestly think it is top 3 hike views I have ever experienced. It is not easy so dress warm, bring snacks and lots of water.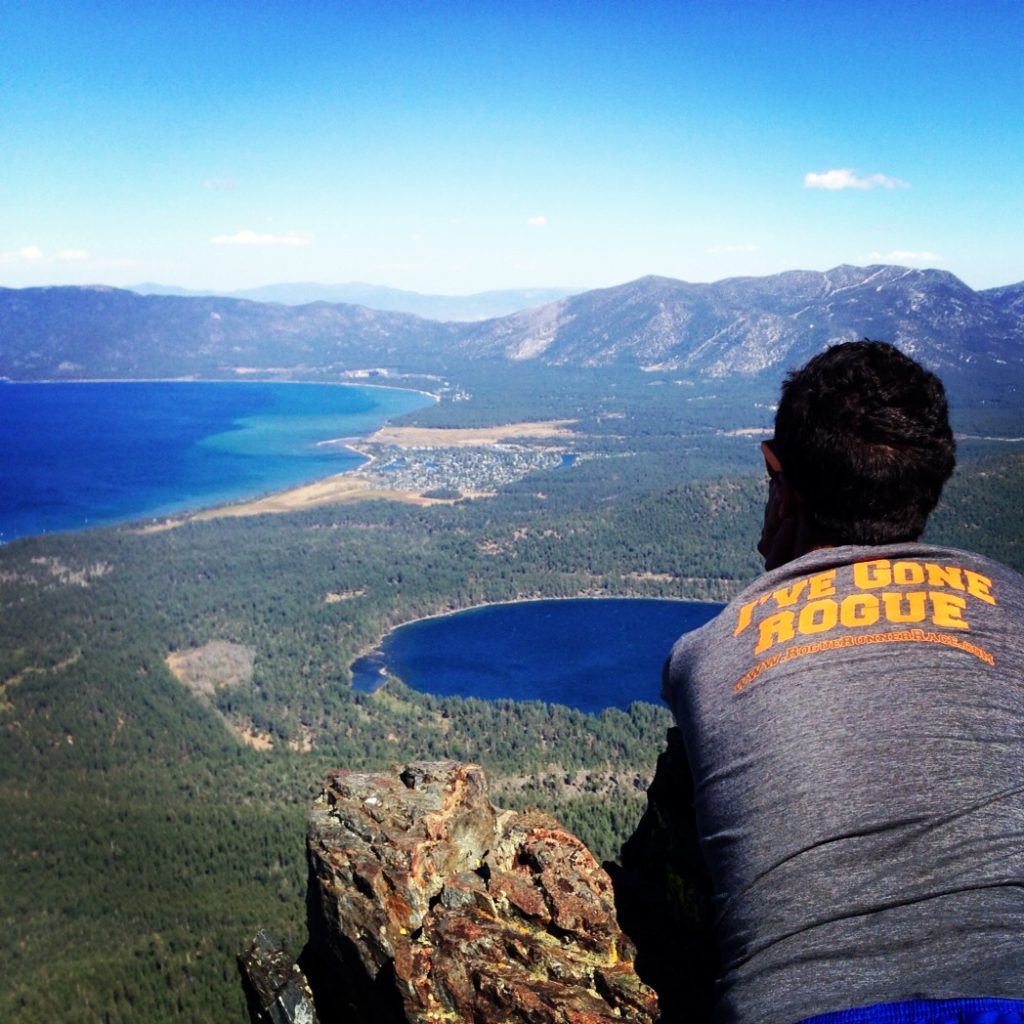 Day 4

Hopefully you have another day to hit the slopes or maybe you just want to relax more and checkout all of the fun things to see in the area.
If not then it is time to head back to the airport but hopefully you had a good time. Definitely grab some souvenirs as there are great places to shop and also the local Lake Tahoe Blue Vodka that you could take home as reminder!
Where to Stay In South Lake Tahoe?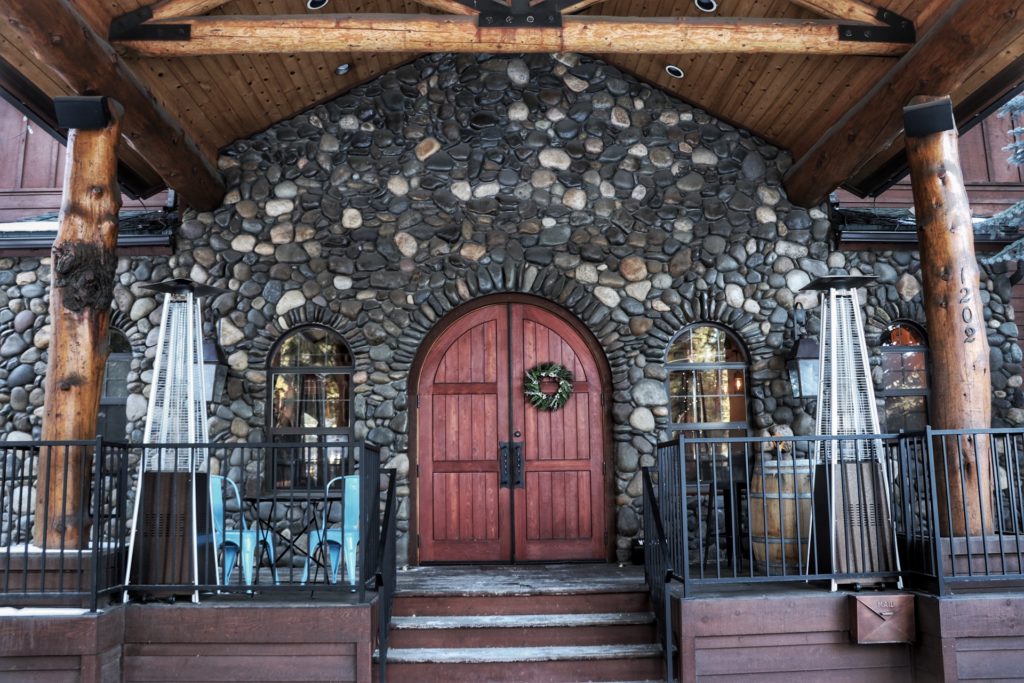 Hope you liked this article. Please leave a comment and show some love below or any of your tips in the comments!