Activated charcoal drinks are some of the simplest things you will make and are 1/10th the price to make at home vs. buying from stores where you need like $17 and credit report before purchasing. I mean you already probably have anxiety via your hangover and paying $12.50 for a drink isn't helping considering your next paycheck probably went to last night.
But I digress…. anyways, activated charcoal is another one of those incredible "superfoods" and was once considered an antidote for everything… sort of like robitussin… sick? Gassy? Broken leg? It truly seems like nutritionists rave about it as it definitely is a trendy drink these days.

Activated charcoal use actually goes back centuries as it's truly a natural remedy that you should integrate into your life. Personally I have started using this as well as a apple-cider-vinegar, carrot juice, spirulina lemonade, which tastes great and gives me so much more daily energy without the side effects and withdrawal of coffee.
These days activated charcoal has a vast array of uses like hangover cure, teeth whitener, detoxer, bloat reducer, upset stomach calmer and more per below! How you ask? Essentially it is best at preventing and trapping the absorption of chemicals. It will trap the toxins from alcohol or attract the elements staining your teeth.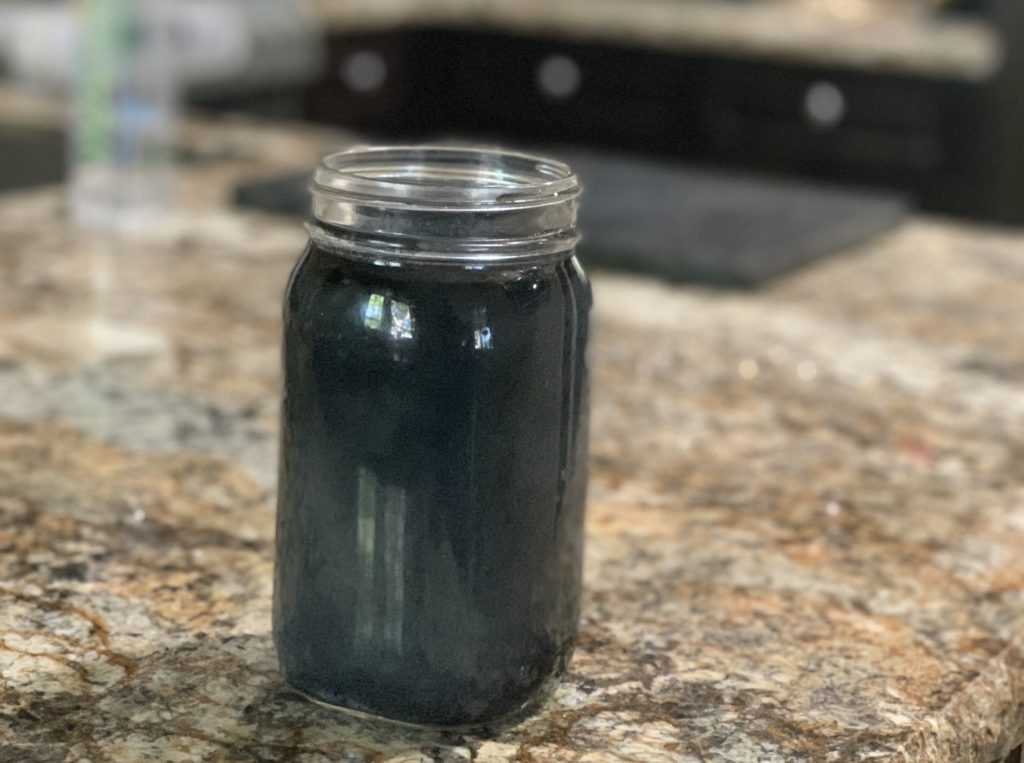 Activated charcoal is so effective on detoxing your body it is sometimes used to help treat a drug overdose or a poisoning. This is because when you take activated charcoal, drugs and toxins can bind to it.
This helps rid the body of unwanted substances making it a powerful helping agent for the aforementioned hangovers or  even detoxes. If you are interested in more detox drinks then try these 4 tasty detox weight loss drinks or an amazing superfood spirulina bowl recipe.
Tips
I will make multiple batches of it so I don't have to make it every few days.
Try not to spill it, this stuff gets everywhere!
I will dip my tooth brush in a little side container of it and then add my toothpaste for a super-duper toothpaste… people say I have a decent smile, so it's your choice.
It will turn your tongue or entire mouth black so rinse well. I actually will re-brush my teeth quickly with water to get rid of it like a second car-wash soak.
Your poop might also turn black so don't be alarmed.
Activated Charcoal Benefits (per WebMD)
Prevent hangover
Used to treat poisonings
Lower cholesterol levels
Calm upset stomach
Reduce intestinal gas
Activated charcoal is also used topically in bandages for helping heal wounds and to improve the appearance of skin.
Reduce phenytoin levels (seizures)
Prevent diarrhea caused by the cancer drug irinotecan
Reduce phosphate levels in dialysis
Treat bile flow problems (cholestasis) during pregnancy.
Side Effects
There are some minor side effects and I recommend you see here if you have any concerns, since I'm not a doctor… webmd.com/activated-charcoal.
Other Ingredient Benefits

Turmeric
It's a natural anti-inflammatory; full of antioxidants; and said to aid digestion, against heart disease, Alzheimer's and cancer.
Apple Cider Vinegar
Helps everything including weight loss, healthier skin, blood sugar, heart health, nutrition boost, body detox, immune system, digestion, energy, freshens breath, protects against cancer and more!
Lemon Juice
Supports weight loss , promotes hydration, good source of vitamin c, improves skin quality, aids digestion, freshens breath as well as detoxes.
Raw Honey
Is loaded with antioxidants and nutrients and it's immune boosting as well as cancer fighting among other great benefits!

Overall this drink has a ton of nutritional value and provides a ton of antioxidants and health benefits. Even just the placebo effect might make you feel healthier and want to get off the couch to go for a hike or a run! Just little mental battles and uplifting drinks or foods can have extra benefits you wouldn't have known.
This drink alone isn't going to make you lose 30 lbs but it is a start to getting your body working in the right direction. Use this drink and my article on Best 6 Ways To Motivate Yourself To Exercise and you will be on the way to a new you!
We have a growing Inspirational Health & Wellness section with recipes as well as motivating articles for exercise, workouts and overall health. The goal is to inspire and while we can provide the infrastructure, only you hold the key!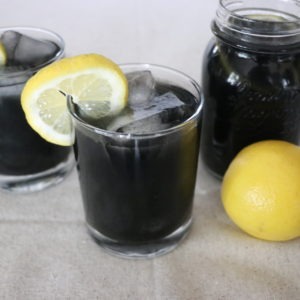 Activated Charcoal Detox And Weight Loss Drink Recipe
But I digress.... anyways, activated charcoal is another one of those incredible "superfoods" and was once considered an antidote for everything.
Print
Pin
Rate
Ingredients
2

cups

water

1

cup

aloe water or juice

4

lemons juiced

or half cup of lemon juice

2

tbsp

raw apple cider vinegar

1

tbsp

activated charcoal

1

tbsp

raw honey

1

tsp

ground turmeric
Optional
1

tsp

spirulina

As you know if you read this blog, spirulina is a health God send.
Instructions
In a pitcher or ideally a mason jar, mix together water, aloe, lemon juice, acv, turmeric & honey. Mason jars are great so you can shake it well and mix before each serving.


Add in activated charcoal & mix, shake or stir well.
Print Recipe