Bear Mountain Trail is the best hike in Sedona. Bear Mountain in Sedona couples stunning views with an incredible challenge. The Bear Mountain hike will give you some of the best sights in Arizona along with the pay off in an amazing feeling of accomplishment because this hike is no easy feat.
It truly is the perfect all around hike in Sedona with multiple breathtaking views. If you want a challenge and a top 3 view of Sedona then this is the one. See here for The Sedona Bucket List: 13 Things You Must Do.

If you are looking for a great hike in Sedona but much less strenuous than I suggest West Fork Trail. For my top 5 hikes in Sedona you can also click here!
Located just 20 minutes from downtown Sedona off of Boynton Pass Rd you will find a beast of a hike but one of the best hikes you might do all year. Parking is a little tricky as you park on the opposite side of the road from the trailhead and some people will get confused and start up the wrong trail.

Be sure to cross the road from the parking lot for Bear Mountain! There is a small cost for parking and the meter accepts credit cards.
To get there from Sedona you will head N on State Rte 89A (the main road through Sedona) for 3.5 miles and then take a right onto Dry Creek Rd, which turns into Boynton Pass Rd for 6.3 miles. Then take a right on Forest Service 152C Rd for .7 miles and you are there.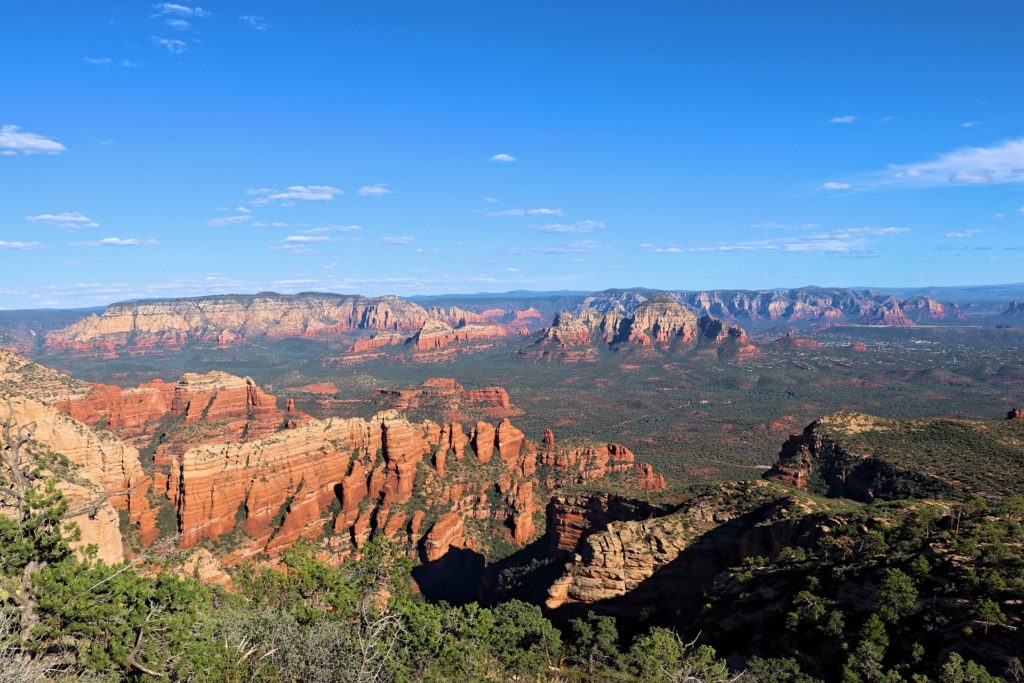 What's a nice addition is that it is very close to the Enchantment Resort. Enchantment is my favorite place for dinner or a sunset drink if you want to swing by for a quick one before the sun goes down.
If looking for the best place to eat in Sedona check out here for the best 8 restaurants in Sedona.