Scottsdale is now synonymous with nightlife as well as bachelor & bachelorette parties. With year-round nice weather, pool bars and three major universities nearby it is the perfect storm for young people and creating the best party.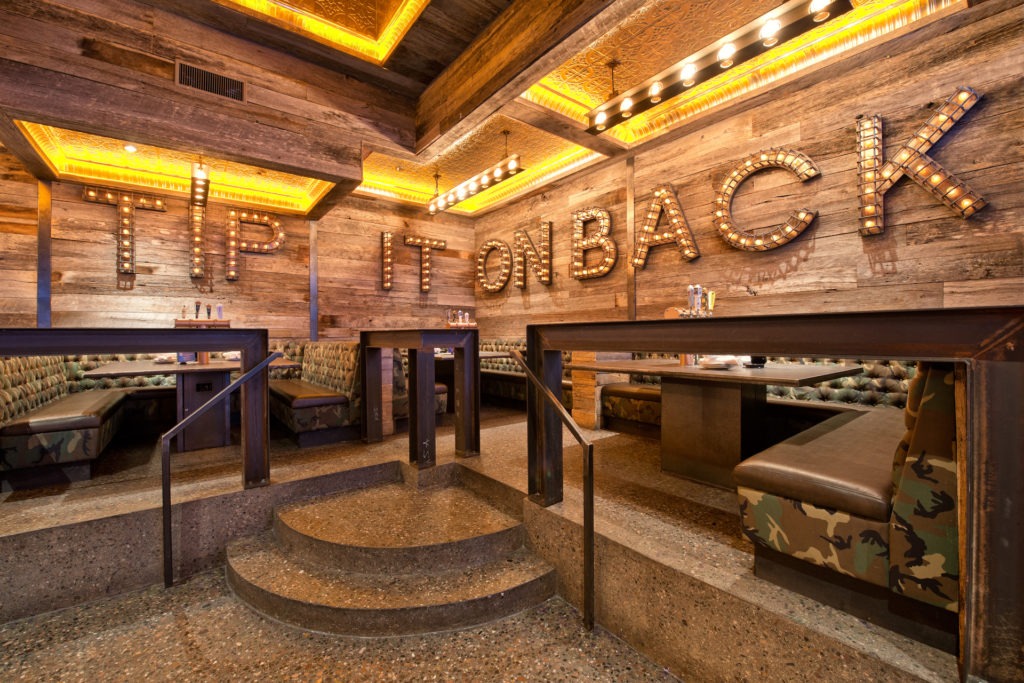 Scottsdale has some good bars for all types of people whether you want country bars, wine bars, dive bars and pool bars! If you want a fun bar, Scottsdale has some of the best options for you no matter what your taste.
Old Town Scottsdale is also known and basically created Sunday Funday! If you want a great time then cruise around old town on a Sunday bar hopping to everything in "the vortex." You will go into the vortex for one drink and not come out for 8 hours. Old Town in Scottsdale truly is one of the best strips of bars in the entire country.
Coach House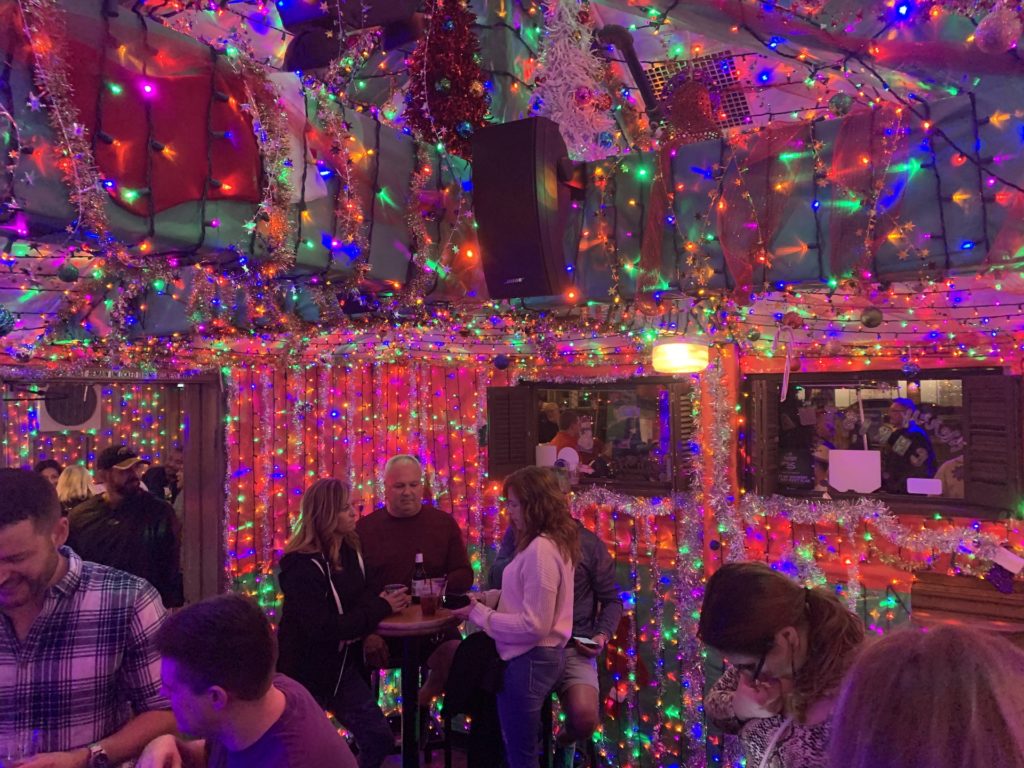 Is a Scottsdale favorite and arguably the best bar in Scottsdale! What even seemed like just a local spot 5 years ago is now a mecca for tourists, especially over the holidays. Couch House has gotten so popular they now open up the parking lot over the holidays, fence it off and have a stage with outside seating and a huge patio.
As you can tell by now the decorations are festive and over the holidays it is absolutely a mainstay for locals to stop in to kick off the start of the holiday season. With cheaper than standard Scottsdale prices it makes it even better!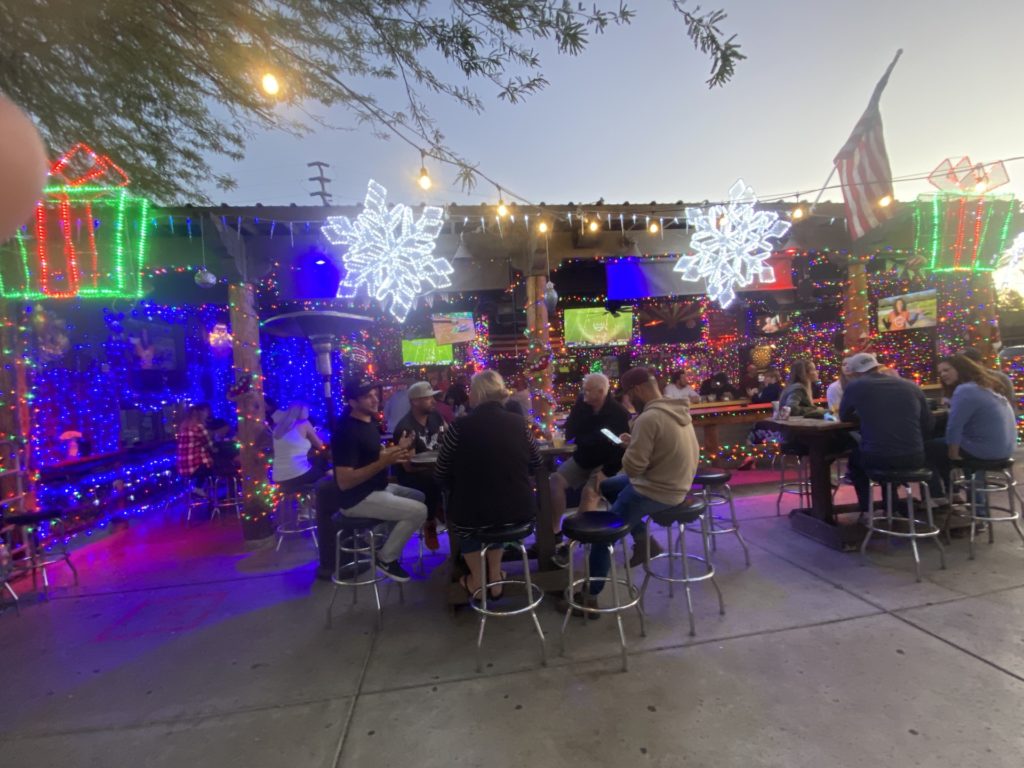 Coach House is probably the most well known dive bar in all of Phoenix, let alone Scottsdale. If you come visit be sure to grab a drink to check it off your list. Be careful over the holidays though as lineups on the weekend nights will be enormous waits!
Jade Bar At Sanctuary Camelback Mountain


If you want a romantic elegant place then this is the spot in Scottsdale. It is a fancy cocktail bar located on camelback mountain and is a perfect place for drinks over sunset.
Jade Bar has some great mixologists and an amazing menu for craft cocktails while taking in the view and ambiance. There will often be some live music inside or you can sit outside on the patio and curl up under a blanket.
This is the best place for a date night but be prepared to spend some cash as it isn't cheap. The restaurant is also incredible so feel free to get dinner first and then head into the bar after.
Maya Day & Nightclub | The District

Maya Day & Nightclub is connected to The District and both combine for a perfect bar. During the summer Maya is the pool party in Old Town and where chaos ensues. Most all bachelor and bachelorette parties spend a day here taking in arguably the best pool parties in Phoenix.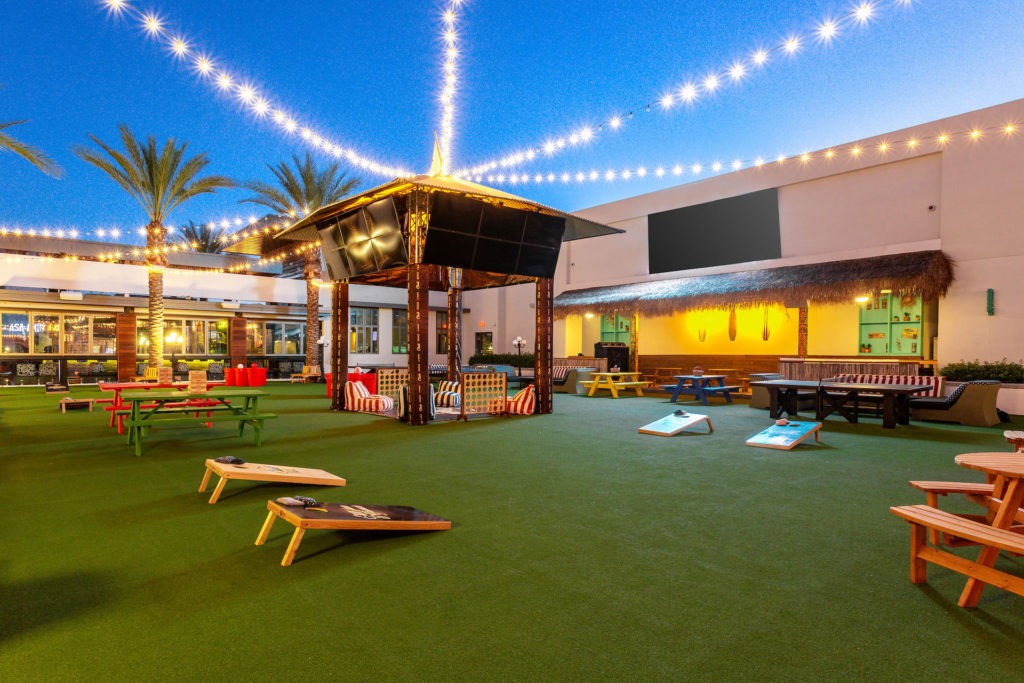 In the winter Maya covers up the pool and transforms into a clubhouse with social games and a perfect tiki patio vibe. The nightclub is chaos in the summer and a nice chill games spot in the winter. While The District is always consistent as a bar by day and nightclub by night.
Blue Martini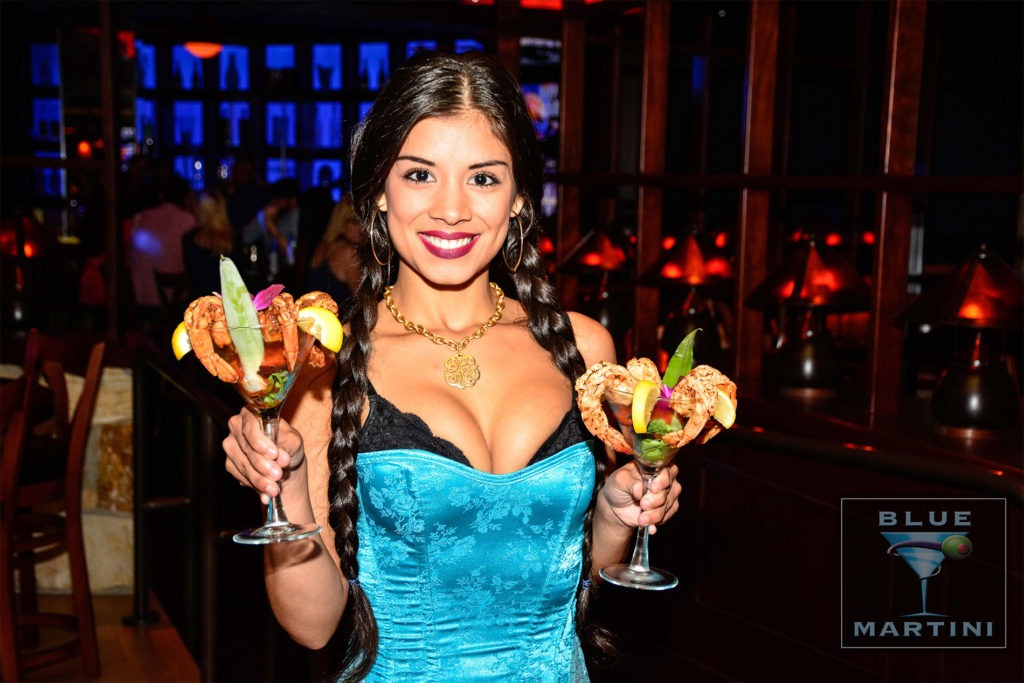 A little bit on the older side this is affectionately known as a cougar den due to the amount of beautiful people over the age of 30 & 40. With North Scottsdale being known for a lot of money, it brings out a lot of those locals being one of the few good bars up in the area.
If you find yourself up in North Scottsdale then it is a great place to go and often has live music. It has a great ambiance and you won't be upset spending a few hours in there.
Rusty Spur Saloon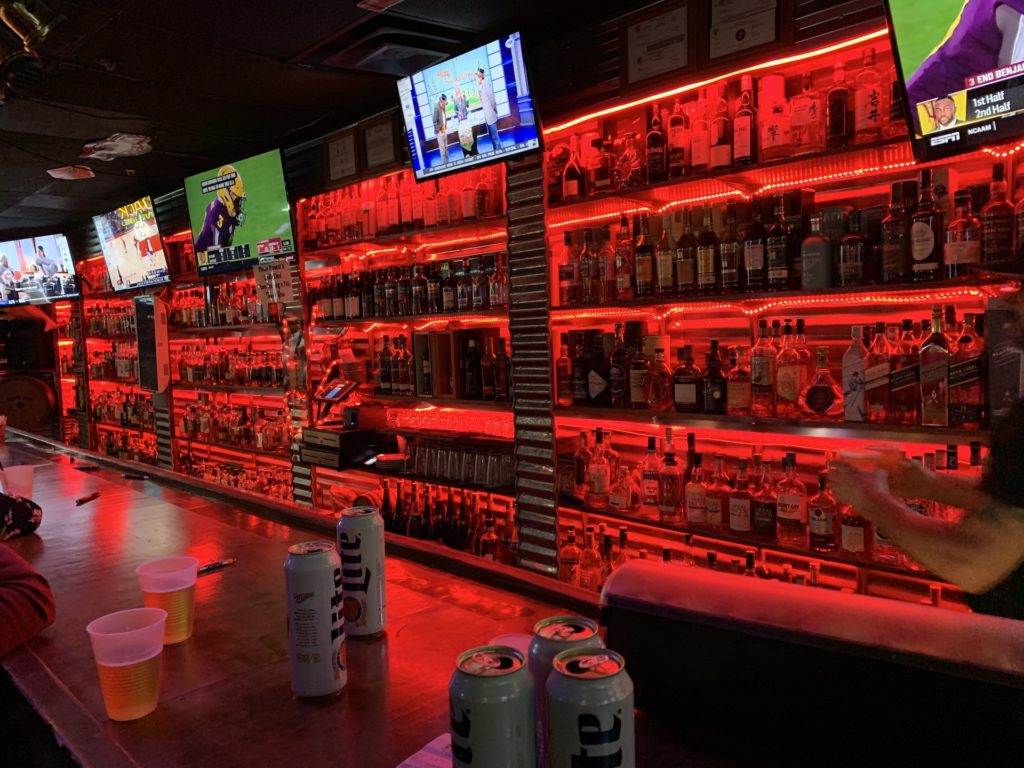 Rusty Spur saloon is an awesome country dive bar off beaten track in old town Scottsdale. With cheap drinks, country music and a dive bar type feel it is the perfect chill spot to go to in the area.
If you love country music and don't want the Old Town feel of Whiskey Row then you definitely have to visit Rust Spur. It is hard to find a true country bar these days in town so definitely check this place out.
Bottled Blonde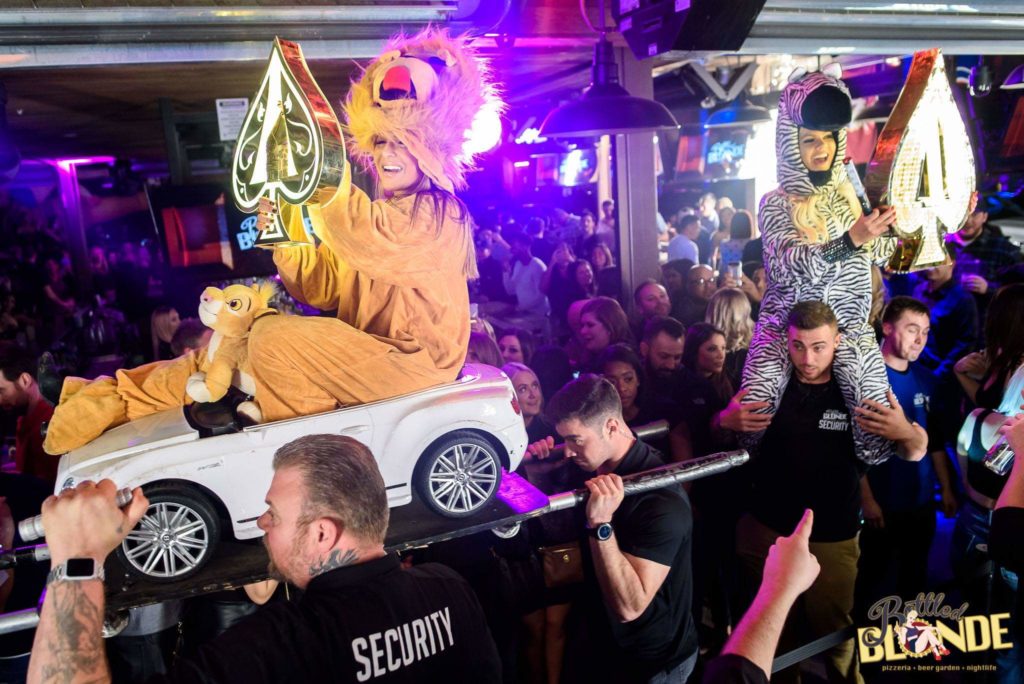 Bottled Blonde is arguably the best club in all of Scottsdale and Phoenix. It has been a mainstay in Old Town and is always the most packed and most sought after bar to get into.
If you want a great party and nightclub, Bottled Blonde is where to go. Music is top 40 type music with a mix of hip-hop and edm. They do serve food too but no one goes there for the food. Be sure to make this on your list as a place to go when visiting as it is a great spot.
Boondocks Patio & Grill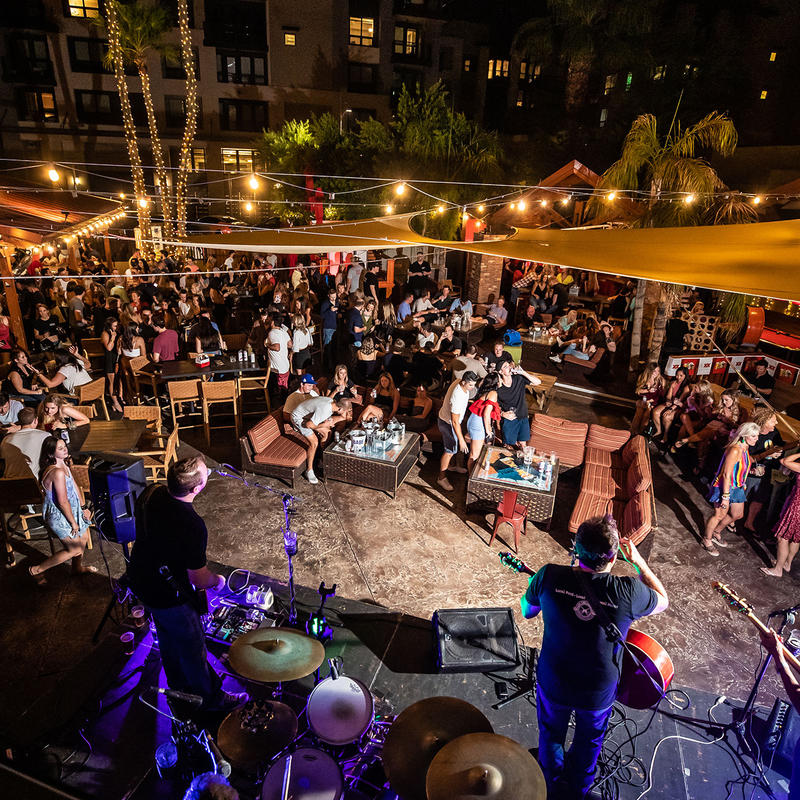 If you are looking for a hybrid of a dive bar and old town club then Boondocks is your spot. It is a perfect way to go to Old Town without really going to "Old Town." Boondocks might have the best patio in all of Phoenix as it is huge with bars on each side of it.
There are pool tables inside with bars in there and then of course the large open area with tables and the best place for a drink on the patio. Boondocks is also a Vikings bar and a great place to watch football games with their giant patio.
Second Story Restaurant & Liquor Bar
Second story is a great romantic date night spot. With an incredible craft cocktail list, giant wine list and some small plates for food it is a must visit for the night out with that special someone.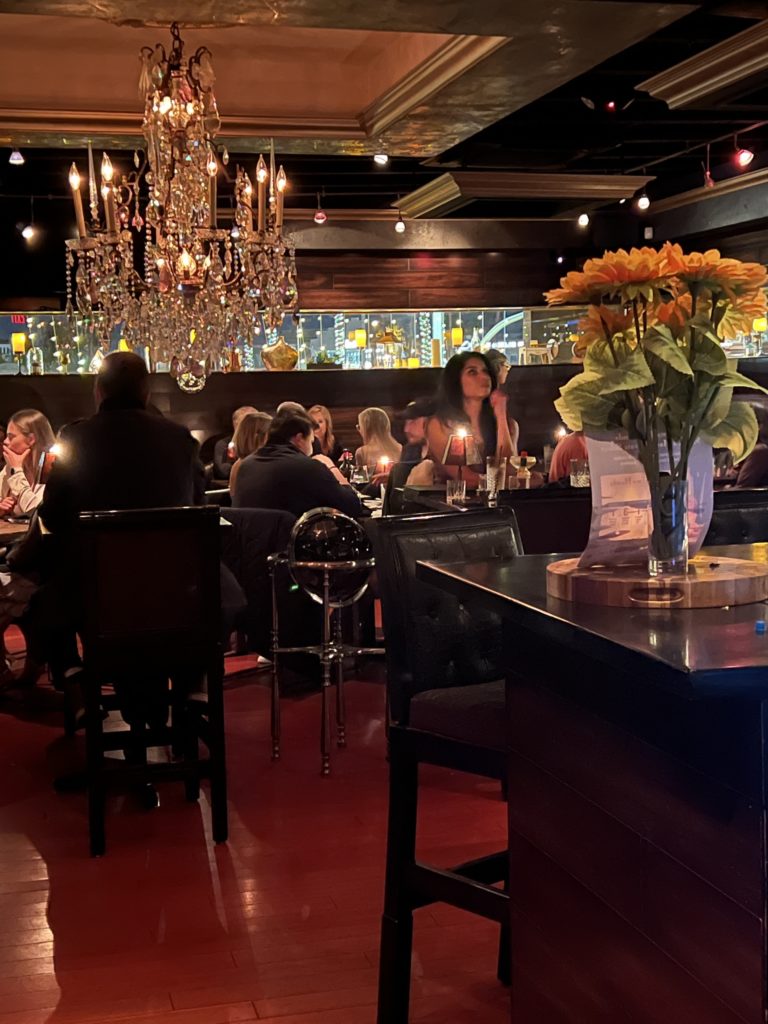 Honorable Mentions
The W

As with Ws all around the world, it is a great spot for drinks. Whether you want the great pool party or the stylish bar downstairs, you won't be disappointed.
Riot House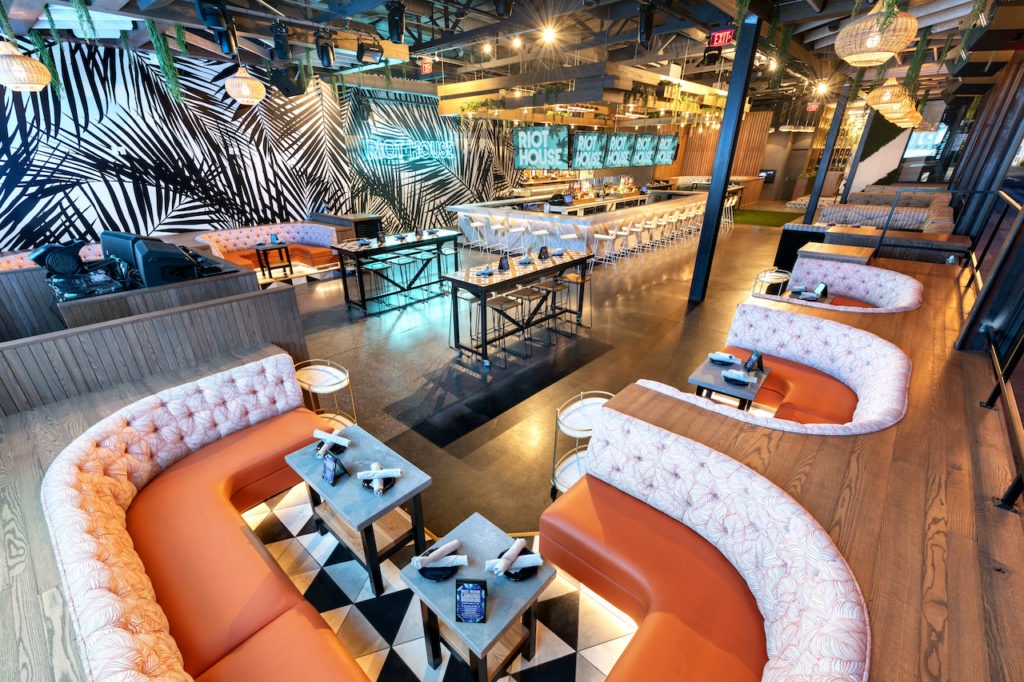 Owned by the same company as El Hefe, Riot House is the newer kid in the block and is a great place to go in if you wanted a change from Bottled Blonde or The District.
Whiskey Row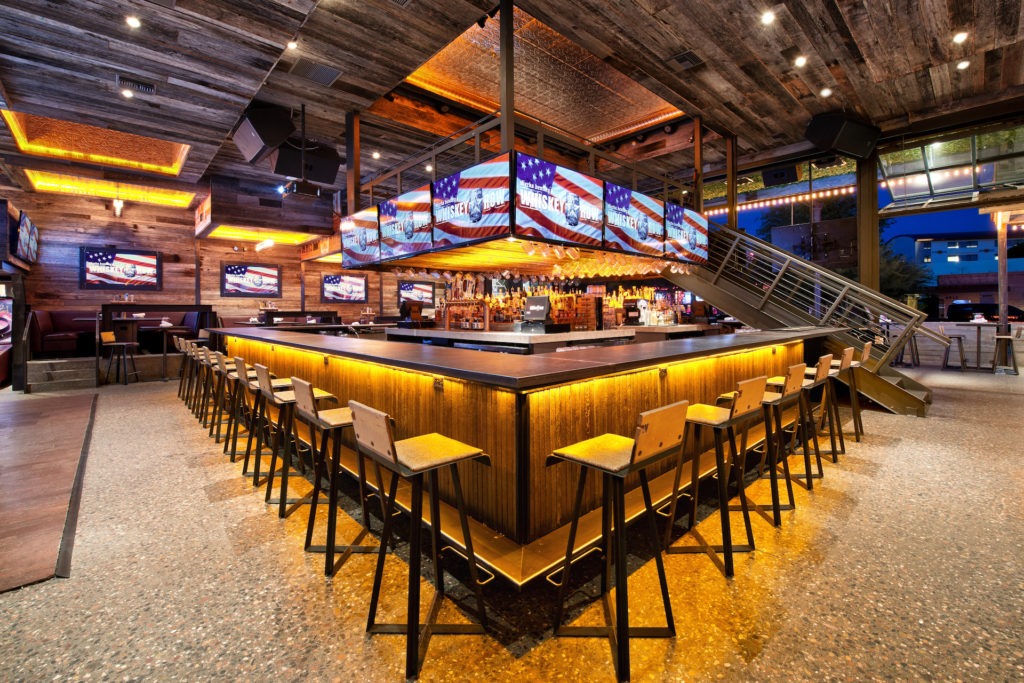 Whiskey Row used to be pretty straight country but not mixes in a little bit of top 40 music. With that said, it still is an amazing bar and country themed! You might not see more bachelorette parties outside of Nashville!