I was really excited to see Taos Ski Valley as just a few years ago I didn't even know it was the location of a top notch ski hill. People raved to me about Taos as it is situated near a lot of us in the Southwest.
It is close enough for people to drive from Texas and Arizona giving it plenty of tourists aside from the people in NM as well. I was driving from Dallas to Phoenix and Taos sat almost perfectly in the middle with it taking us just a couple of extra hours out of the way.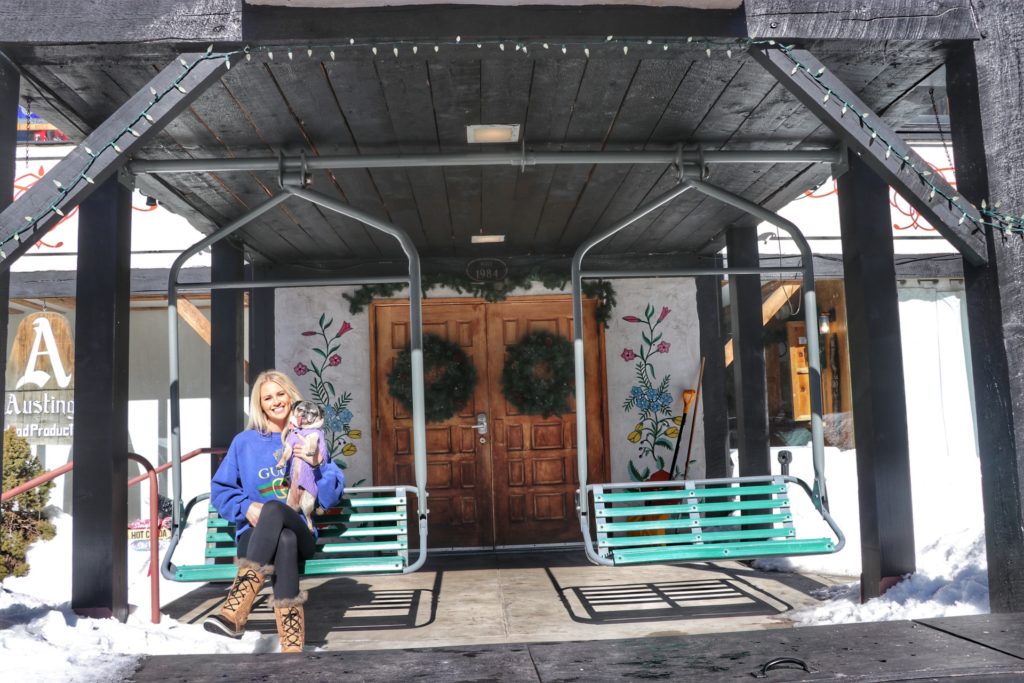 The only trouble I was having was finding a place to stay that wasn't all the way down in Taos town but also wasn't $700. As you will see when you search for hotels or airbnbs a grand total of about 7 places will pop up in Taos Ski Valley… the rest are 30 minutes down the hill in Taos.
Lodging options are slim in Taos Ski Valley but it adds to the charm and overall feel of Taos. Not every place needs to be some overrun resort hill with bars, restaurants and 25 hotels at the base.
This hill fits perfectly in with the overall local feel of Taos and is a truly nice escape from city life. If you have never been to Taos it is incredibly unique and is a perfect trip if you have only been to large resort style ski villages. If you hate the thought of Aspen… come here.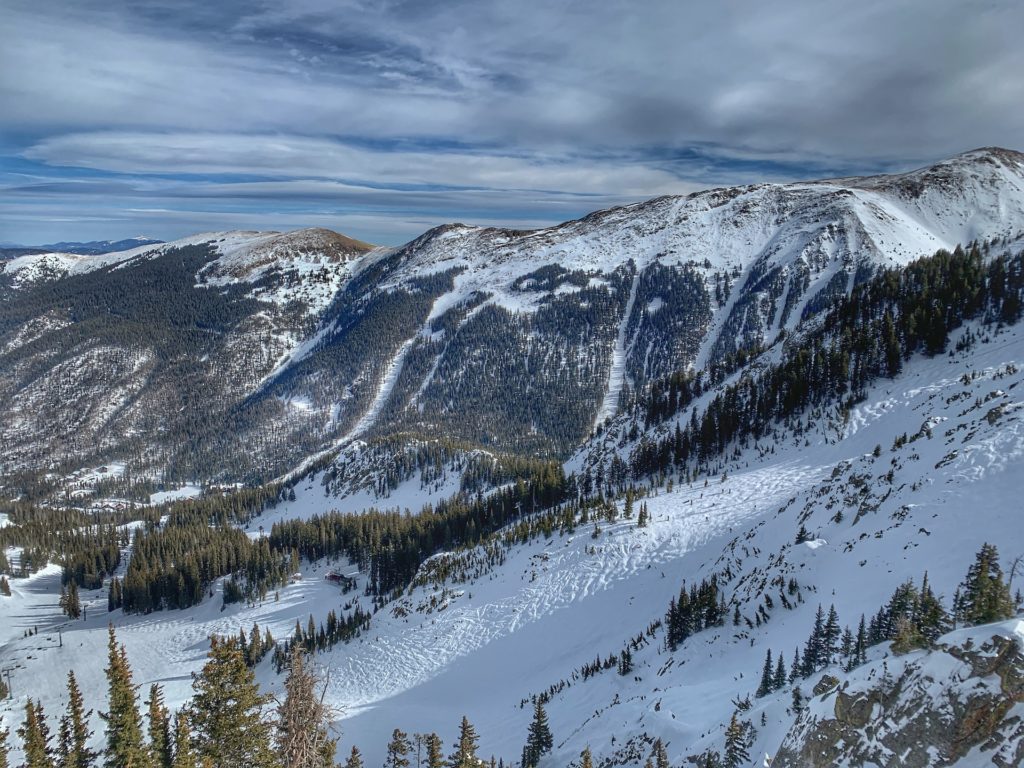 With all that said… where to stay in Taos Ski Valley? Where is an affordable hotel in Taos Ski Valley? The answer is The Austing Haus! As mentioned it was overwhelming to try and figure out whether we should spend lots to stay on the hill or save some money and stay in town.
Thankfully, The Austing Haus solved all our problems as it was a perfect ski hill hotel that offers more than you bargained for at an affordable rate!

The Austing Haus itself is quaint, unique and truly perfect for a winter escape. As the name eludes to, it is a boutique hotel with a Bavarian style, which makes you feel as if you are in the mountains of Europe.
From the outside the hotel is stunning with a European look while being set against a backdrop of tall trees and the mountainside. I love going to places where you just feel immersed in whatever atmosphere or culture you are in as it really just adds to your travel experience.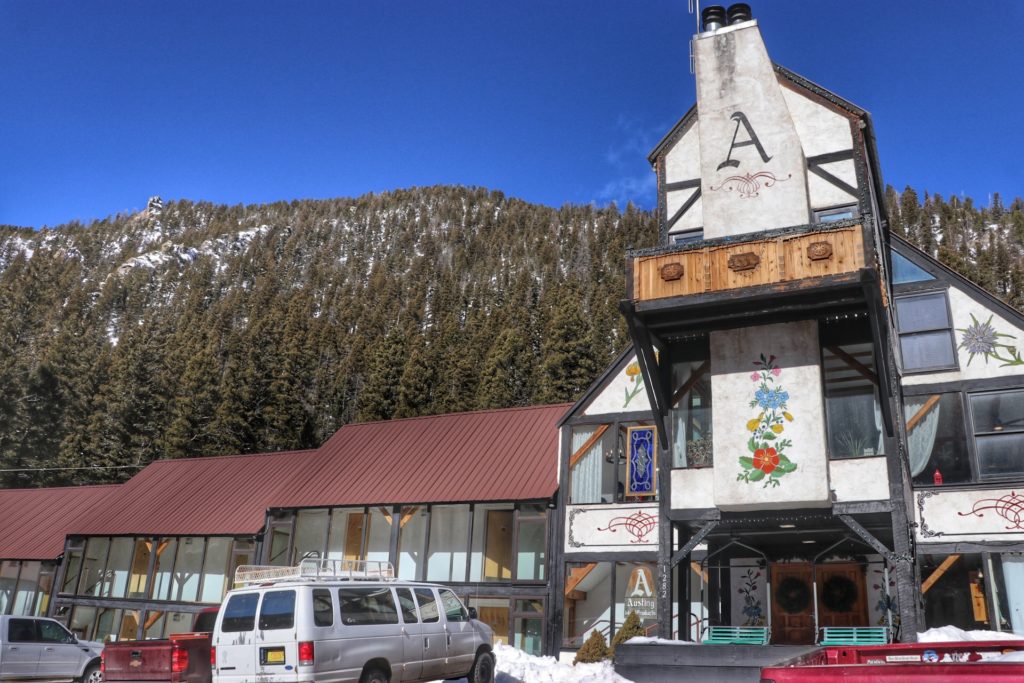 I will describe the aesthetic of the place more but first must mention the most important parts. The hosts and the food! Adding to the small town feel the owners are incredibly hands on going above and beyond to welcome you and help you with any issues along the way.
We ended up stranded in town due to the bus not being overly reliable and they helped us out with a driver. There were a few times throughout the trip where they hotel staff went were incredibly helpful to make our stay impeccable. For the Taos Bucket List see here to see amazing spots like the picture below!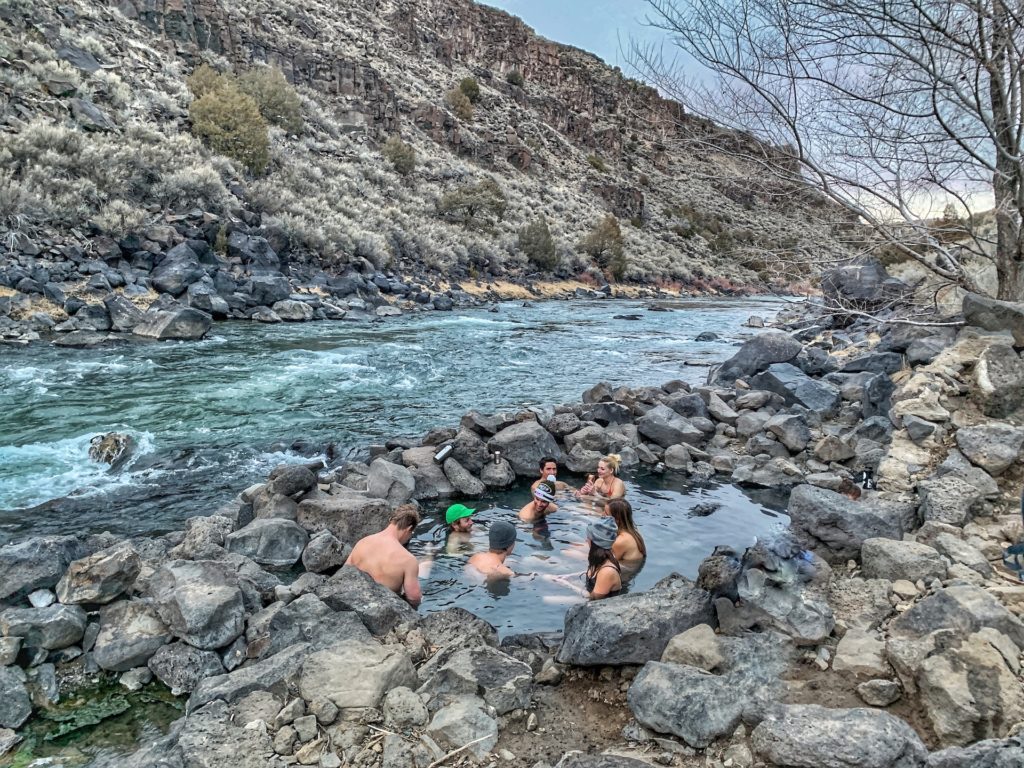 Now the food… Wondering where to eat in Taos Ski Valley? Even if you are not staying at The Austing Haus, their restaurant is open to the public and wow… As you can tell from the picture below they do not mess around with their food.
Having lived in Texas and Nashville I have had my share of BBQ and their Saturday BBQ night was absolutely incredible. Each night they offer a new theme and the buffet style meals are incredible. Truly, what is better after a long day on the mountain than a warm meal that you can pile onto your plate and go back for more until you can't move.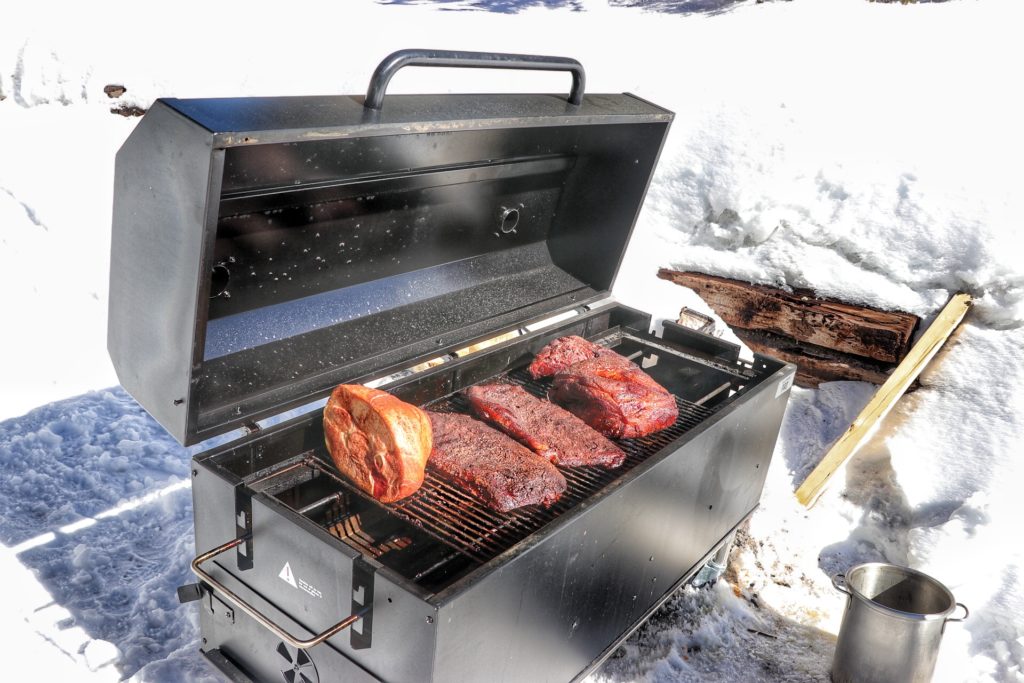 The BBQ they had been smoking for 36+ hours and right there shows you the care they put into everything at The Austing Haus. Other theme nights including Italian, Chinese, New Mexican, Fish-N-Chips, stew nights and more. Dinner goes from 5:30-8:30pm.
So let's go over this again… What is the best restaurant in Taos Ski Valley on a Saturday night? The Austing Haus Restaurant! https://theaustinghaus.com/dining-at-the-austing-haus/ Where to get breakfast in Taos Ski Valley? You already know it is The Austing Haus.
Their Breakfast buffet is just as amazing and a great place to stop in whether you are staying there or not. Breakfast is from 7:00am-9:00am with a classic hot & cold breakfast and some terrific extras like their blueberry french toast bake, which I ate about 50 lbs of. Okay… so enough about the food but hopefully I sold ya on it, cause it is a treat.

What are the Austing Haus rooms like? Well they are perfect for your ski trip. As mentioned earlier I love when you can just feel the mood and culture of a place. Whether it is in a beach hut in Asia or in this instance a rustic feeling lodge with a fireplace and all the charm of a ski hotel.
The Austing Haus offers that perfect ski feel and the rooms have something for single people on a budget or their amazing loft rooms for your families with two beds upstairs!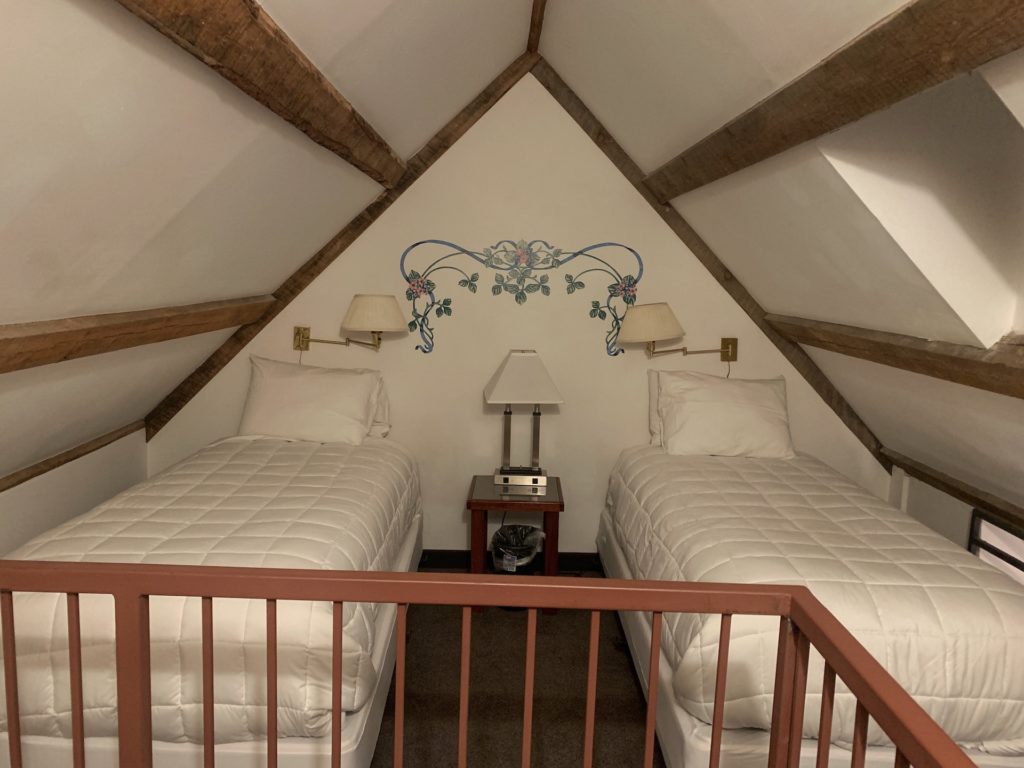 I also have to mention the beds and the towels! The towels were the softest and best hotel towels of all time while the bed was so incredibly comfy. Overall the Austing Haus truly is that perfect place to stay in Taos for those who are on a budget but also don't want to stay in a Motel 6 30 mins away in the Taos Town.
It is less than a mile from the base of the ski hill, which adds to its perfection. There is also a free shuttle to the lifts that pick you up at the base of their parking lot. If you are a skier, especially one looking for the opposite of an Aspen then head here. Taos itself is such a nice breath of fresh air and a great escape to the mountains.
Please leave a comment below on your trip or questions on lovely Taos!