What are the best romantic couples ideas for Sedona? Sedona is a romantic paradise giving you all the options you need to get some quiet time together, connect with the outdoors and fire up some love.

There is so much to do in Sedona for couples whether you want to be outdoors together, relax with one another, unplug, or drink and eat. Sedona is the best couples date trip with so much to do together!
Sedona truly has everything you need for a weekend away with your loved one and there are even more ideas here. For The Sedona Bucket List: 13 Things You Must Do, Click Here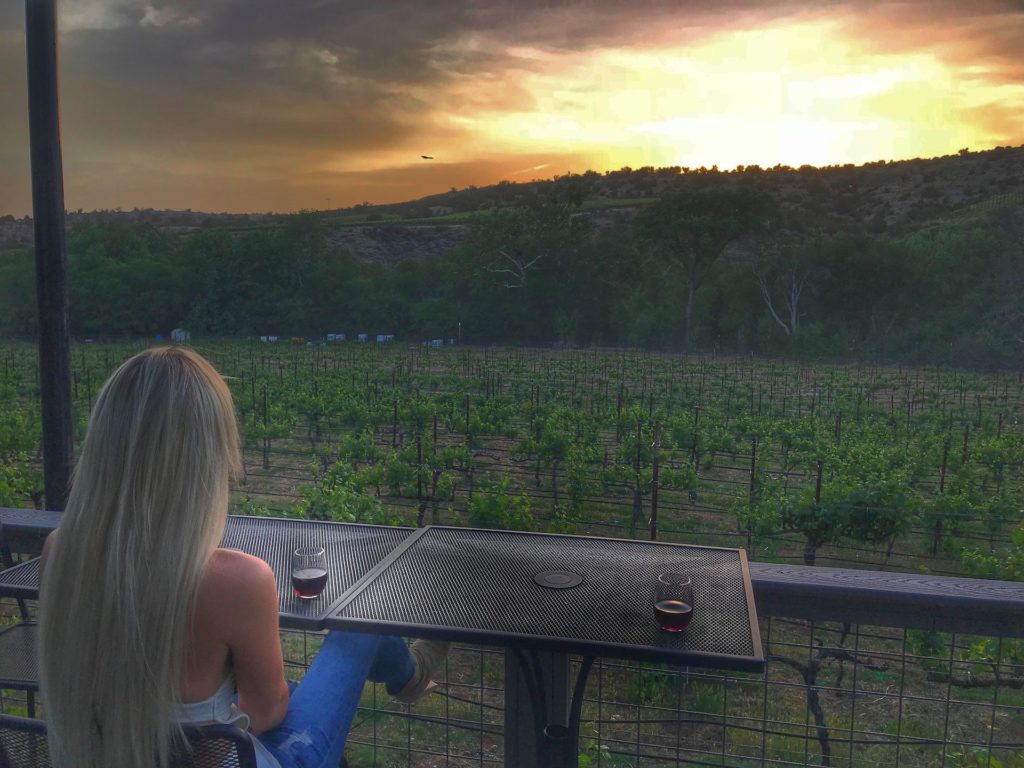 Being only a 1.5 hour drive from Phoenix, Sedona is the best weekend trip with your loved one. It is a great place to escape the Phoenix heat, get in touch with the outdoors, eat some good food and enjoy some wine!
If you love to eat there are so many amazing places to do it! You can eat with a view almost everywhere in Sedona and here are the best restaurants you have to try in Sedona.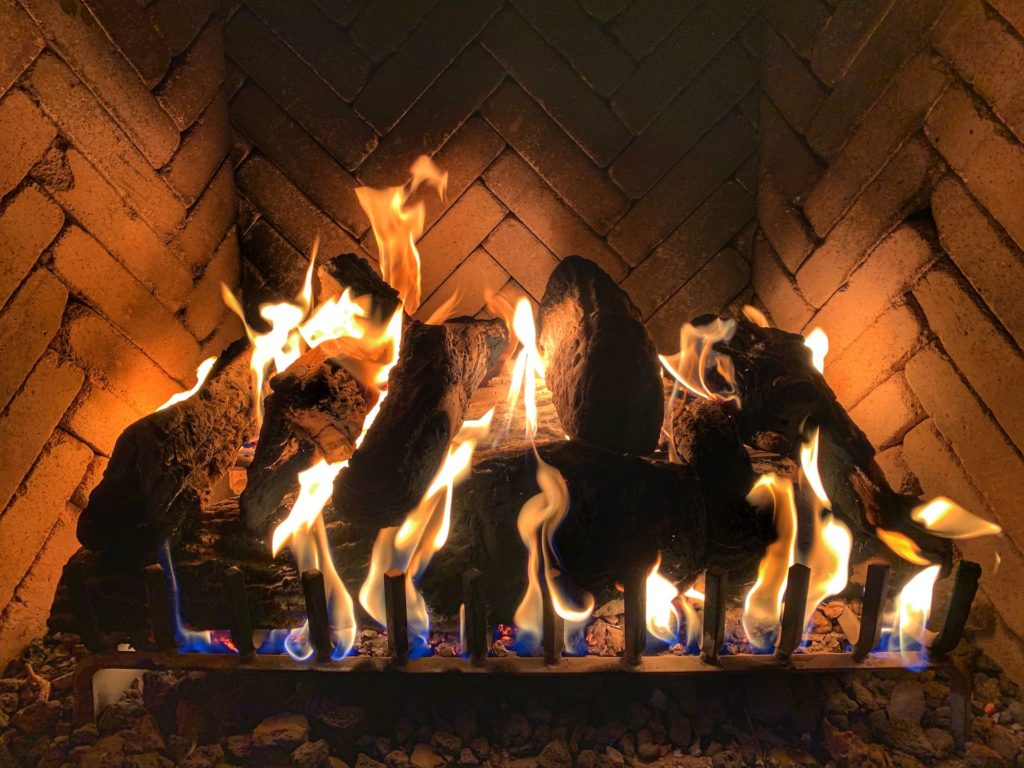 I also have the top options for places to stay while in town. With that said, below is everything you should need to have the best couples romantic trip in Sedona.
Day 1
Arriving to Sedona with potentially not a full day three things should be on your list. A shorter hike, a winery and a spot for dinner.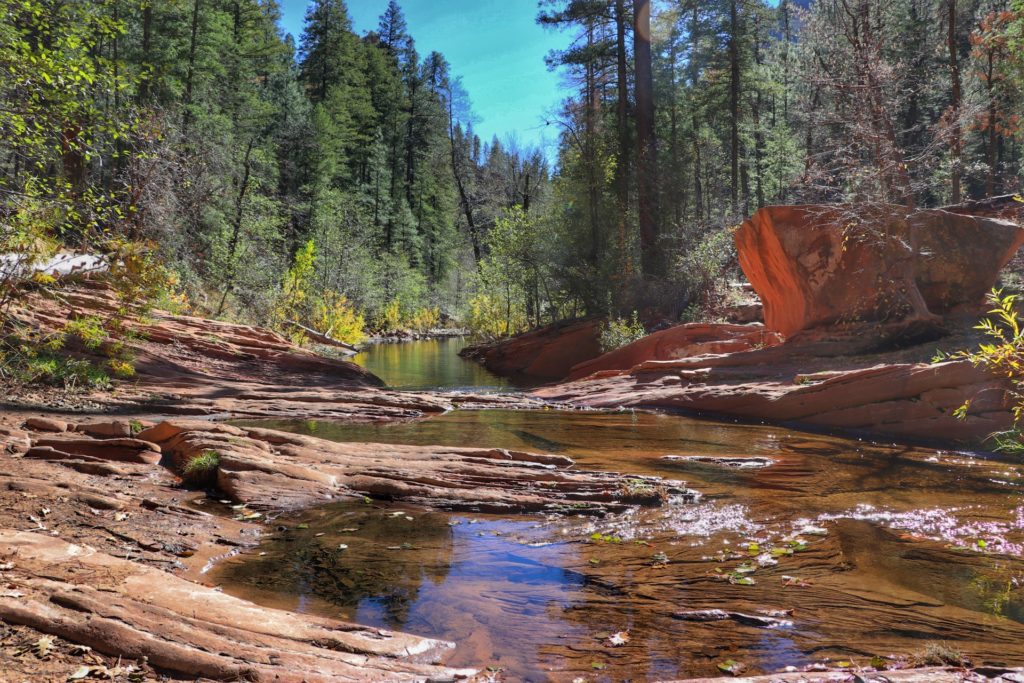 See here for the best hikes in Sedona. Depending on how much time you have I suggest doing Bear Mountain on Day 2 as it is a full day hike and you don't want to be rushed or miss out on daylight.
After choosing your hike, you can go home and shower (not necessary) or you can go right to Page Springs Winery to celebrate the calories you just burned. Page Springs is beautiful and it should be seen in daylight so it is better to head directly over there.

Getting ready and clean is always nice but if you had to choose I would get there in time for daylight to see the beautiful grounds.
From there you can always go back to your hotel shower up and head out to dinner with plenty of amazing options which you can find here in the top Sedona restaurants. T
here are plenty of places as well with patios and fires to relax and enjoy some drinks as you wind down the night… I suggest to save Enchantment Resort for dinner on Day 2 if you did the wineries today.
Here is a great hike to visit on your trip!
Day 2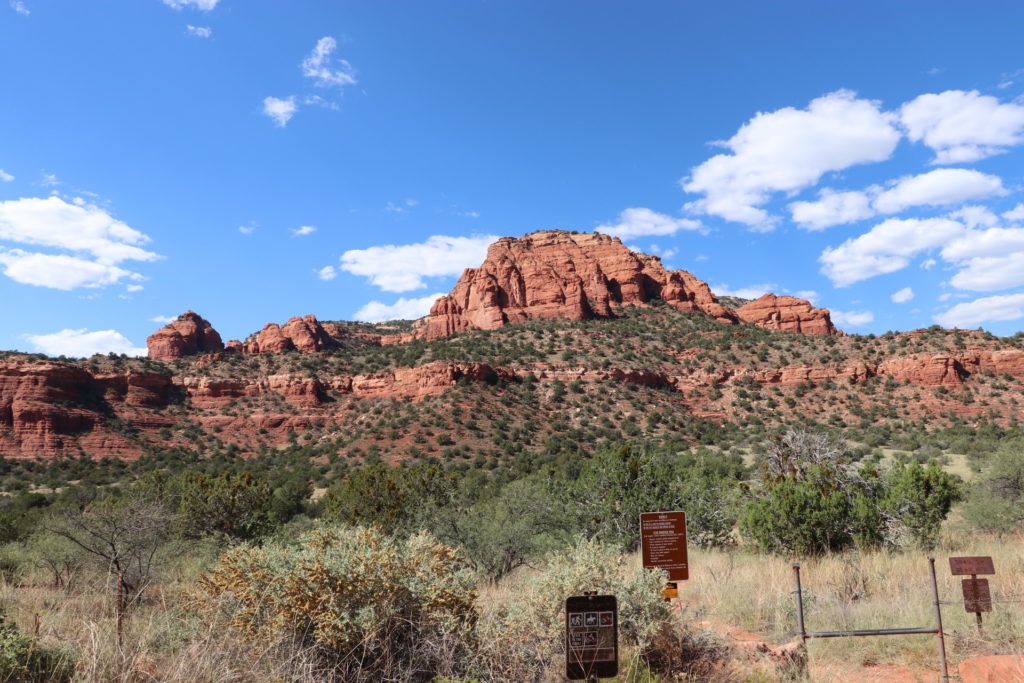 Grab breakfast, pack a picnic and if you like a challenge… go to Bear Mountain for a 3-5 hour hike with your picnic at the top. If you want something less strenuous then check out Wet Beaver Creek and bring lunch and drinks there for a water hole party. If that is too much see my aforementioned top hikes in the area here.
Grab a lunch on a patio at any of the restaurants I mentioned, or your own choice as I'm not a dictator, then either rent an ATV for 4 hours or go to hike something small with a great view like Devil's Bridge or West Fork Trail.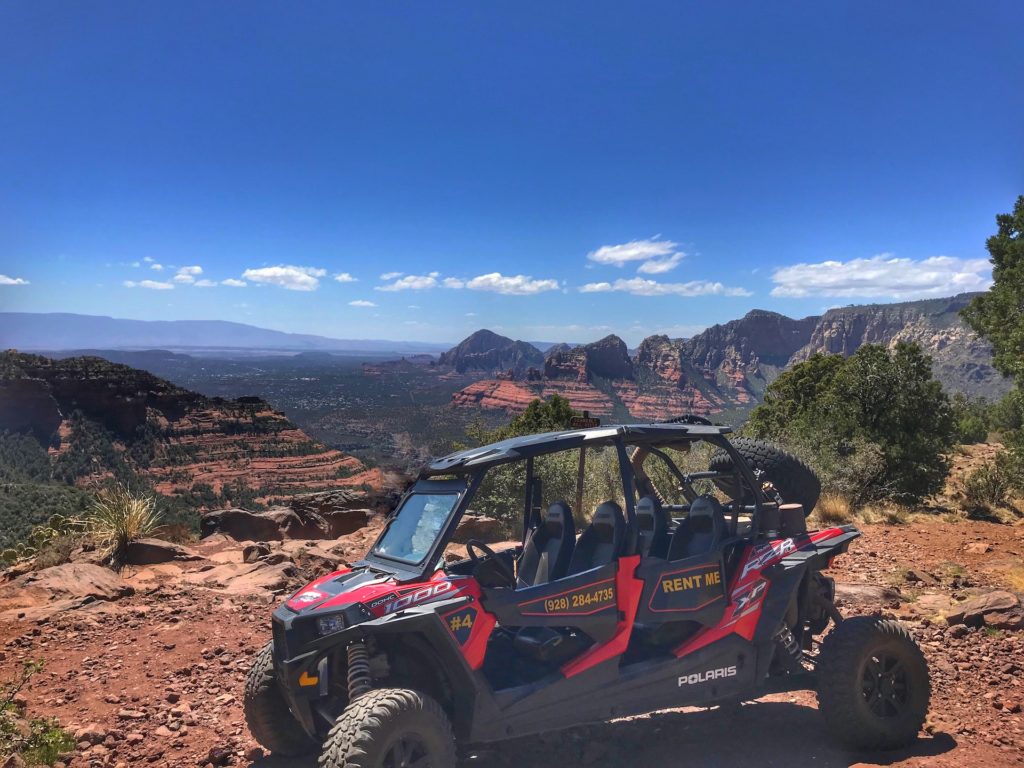 If you have some extra spending cash then try out a hot air balloon ride or the Helicopter Tours as they aren't as pricey as you think and well worth it. Enchantment Resort is my favorite spot for dinner and sunset at any of their restaurants. Try to get the lounge patio so you can be cuddled up under a blanket.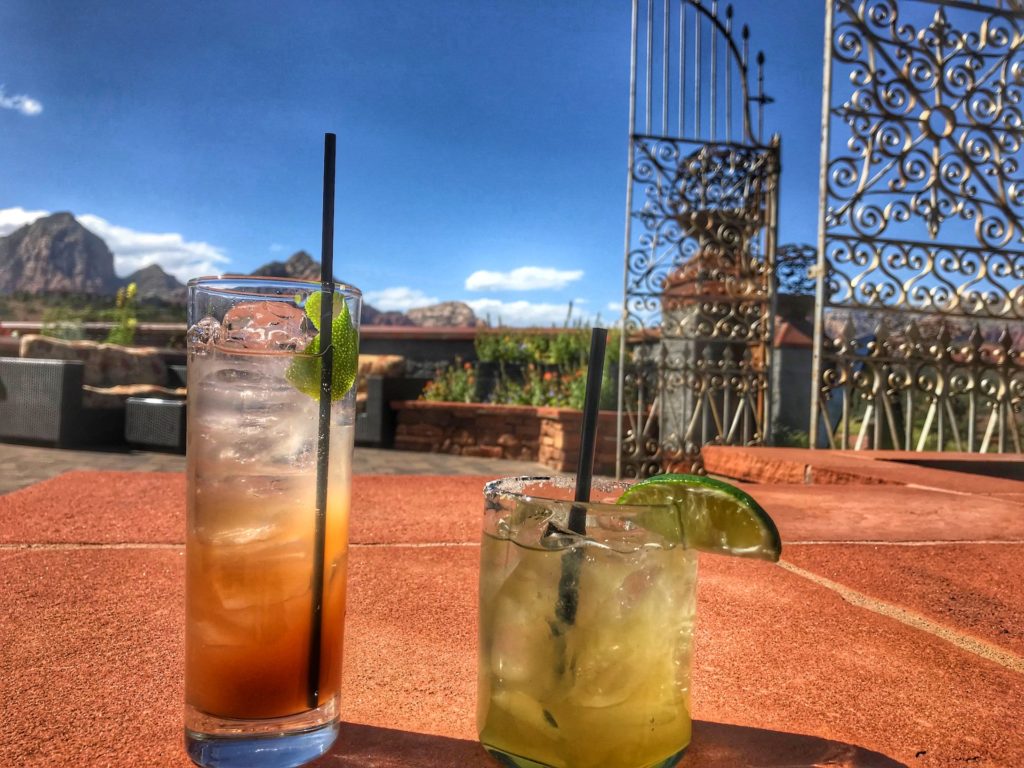 Of course if you missed wineries then be sure to get there tonight… Javelina Leap Vineyard Winery Bistro and Oak Creek Vineyards & Winery close earlier than Page Springs Cellars so keep that in mind if wine taste hopping. There is an unfortunate catch in that Page Springs Cellars is nicer to see in the daylight so you want to see it early too but then it also has live music at night and is open later.
Lots of options though but be sure to checkout at least a couple of options above in the two nights.
Day 3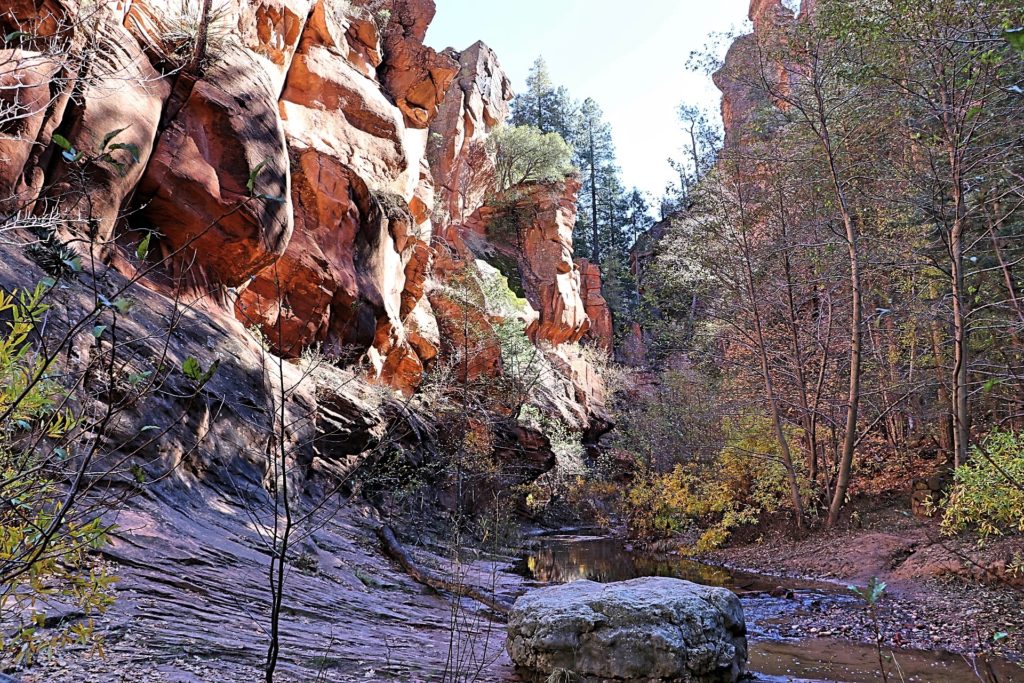 Probably your last day and travel day but a very important day to checkout L'auberge Brunch as well as get in one of the last shorter hikes for some great pictures like Devil's Bridge, Cathedral Rock or West Fork Trail. If L'auberge is too pricey then Mesa Grill or Creekside Bistro are great too!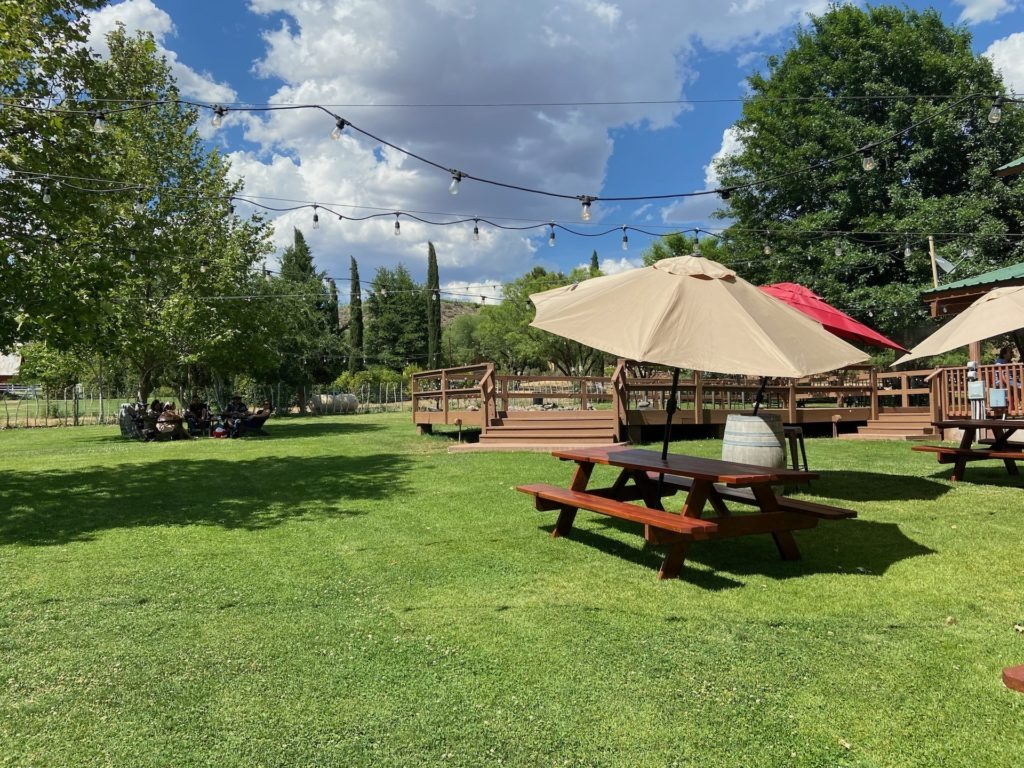 If you are exhausted and done with hiking then drive to a photo op spot. A quick option and a nice lookout is at the top of Airport Road. For maybe the best view in Sedona, if you have a very rugged 4-wheel drive vehicle, go to the top of Schnebly Hill Road.
It is a rough ride though and takes about an hour to the top. When at the top you can drive the back-way out if heading back to Phoenix or Flagstaff which is quicker and less stressful than going back the way you came.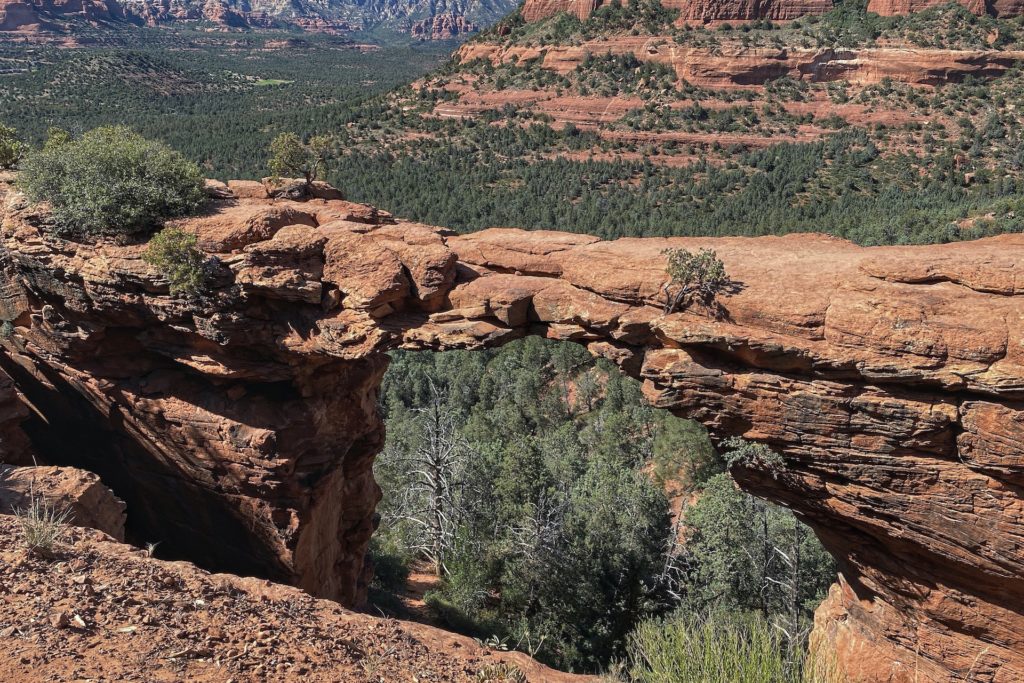 What are the best restaurants in Sedona?
There are so many great places to eat in Sedona and you definitely need to make sure you have a view with your meal! We lay out the best places to eat here with the best 8 restaurants in Sedona.
Where Is The Best Place To Stay In Sedona?
Enchantment Resort is absolutely stunning. The accommodations, the restaurant and the views! You will have to pay for it though as it is very pricey but for the cost I would pick it over L'auberge de Sedona Resort & Spa
L'Auberge de Sedona Resort & Spa is perfection and it comes with a cost. I would recommend spending 50% or less on your lodging staying elsewhere to spend more money on food, ATVs or other entertainment if you are on a budget. However, you must go to Sunday Brunch. While it is the most expensive brunch I have ever seen, it is definitely worth the experience.
Kimpton Amara is the best higher end resort without costing a fortune. It's also dog friendly with a great patio.
The 4 options above separate themselves from other others but come with a cost, however if you want a good place to stay without paying a fortune checkout any of Sedona Rouge Hotel & Spa, Poco Diablo Resort, A Sunset Chateau or the Hilton Sedona Resort at Bell Rock. Hotels seem to drop off after that in terms of quality.
AirBnB. You can find some cheap gems and might be the most efficient bang for buck in Sedona. With that said, AirBnB fees have been skyrocketing lately so if someone with AirBnb is reading this I want you to know I'm unhappy and partially revolting… unless it's too good a deal of course ;).