Within two hours of Phoenix there are a baffling amount of incredible hikes you absolutely have to see. Whether you want waterfalls, caves, a challenge, views or all of the above, the area around Phoenix is swarming with adventures.
The best day hike in Arizona and maybe even the USA is in this video below, which you have to get out to asap!
Phoenix and the surrounding area are a hiking mecca with some of the best hiking in the USA. Arizona offers year-round hiking temperatures, gorgeous colored water, unique colored rocks, vast mountain ranges and more.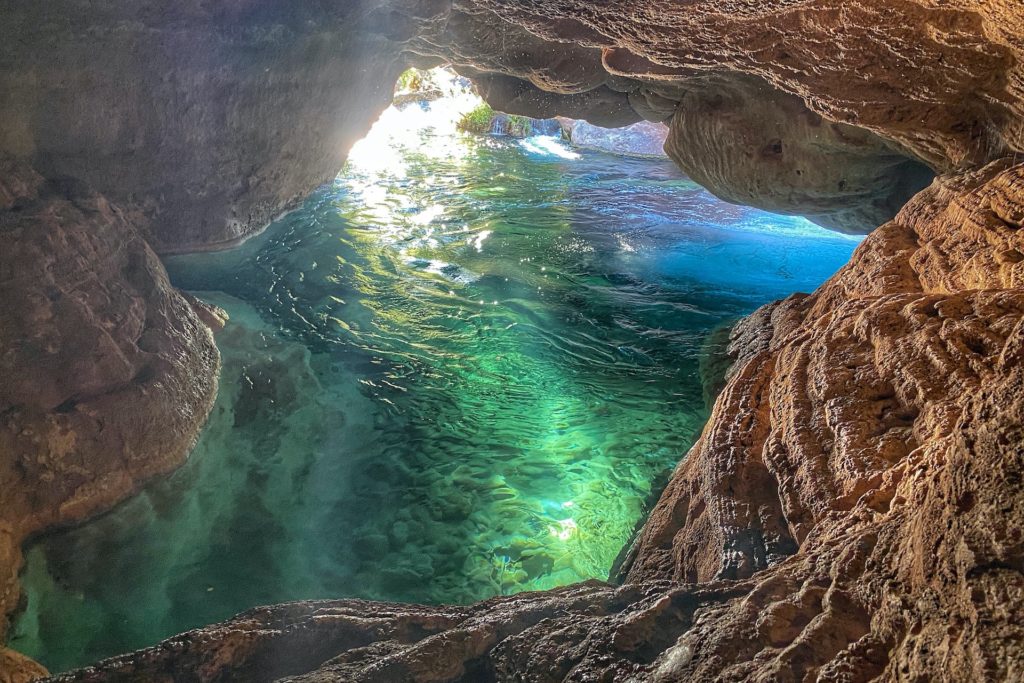 The Phoenix area is one of the best places to hike in all of the USA and you absolutely must make a trip if you haven't yet. For top waterfall and swimming holes near Phoenix click here!
What is the best hike near phoenix? You are about to find out. This list is for anyone looking to try a new hike that's within a couple hours from Phoenix or in the city itself.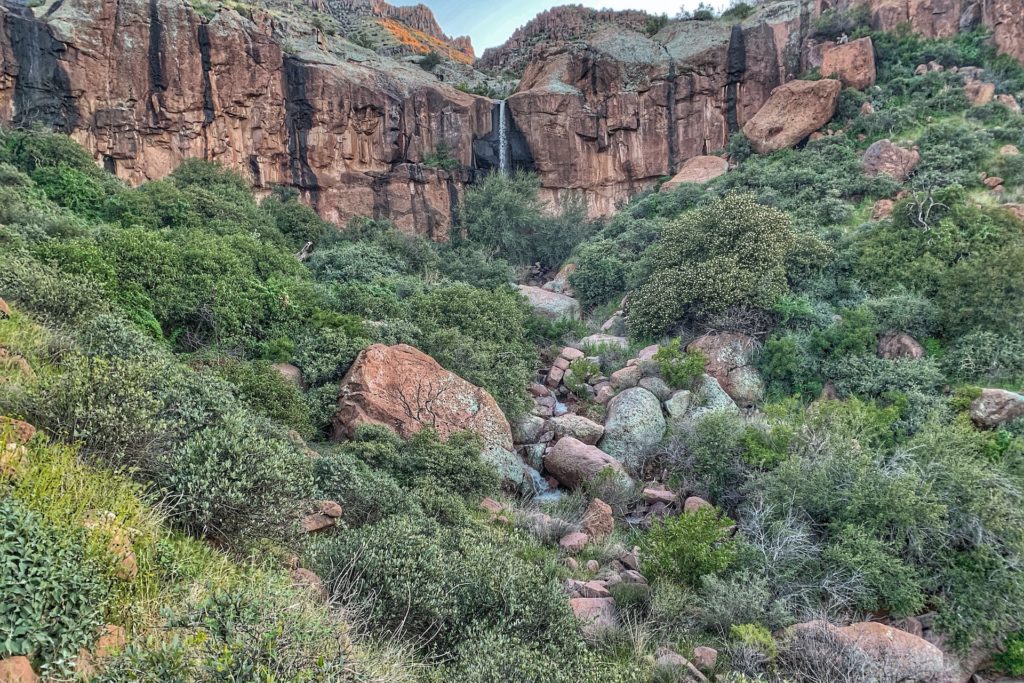 The Phoenix area has so many amazing sites to see whether you want to drive for 20 minutes or 2 hours. Click Here For The Phoenix Bucket List: 16 Things You Have To Do!
What's more is there are so many with amazing payoffs whether it is a waterfall, unreal city view, caves or swimming holes! This list does not include Sedona as that would be cheating… however if you want Sedona hikes then you are in the right place to click here.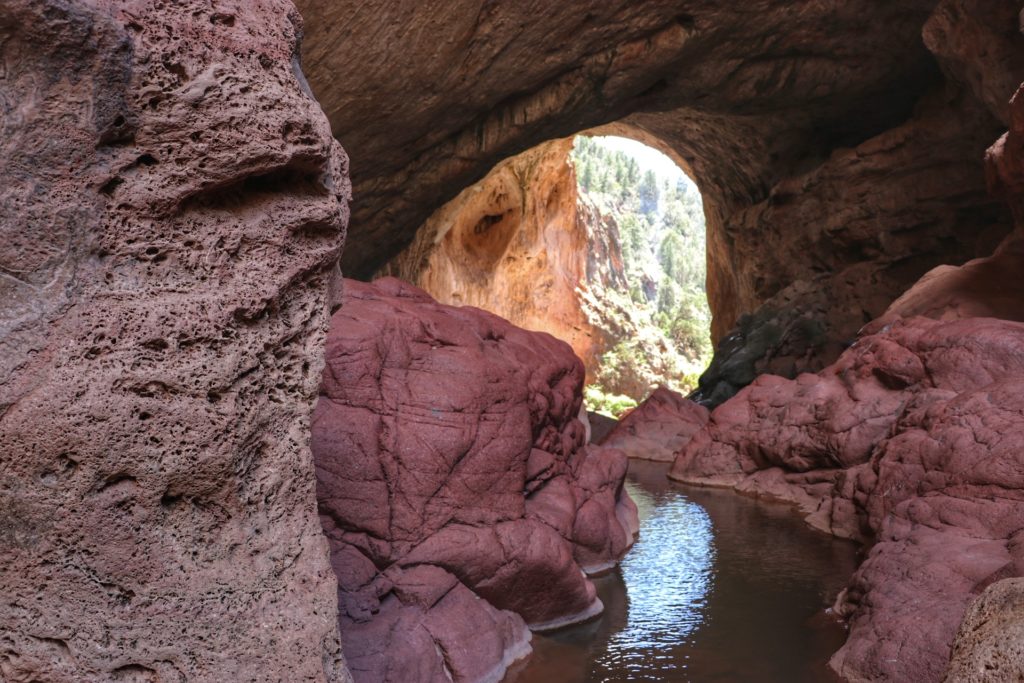 1. Bob Bear Trail (formerly Fossil Springs)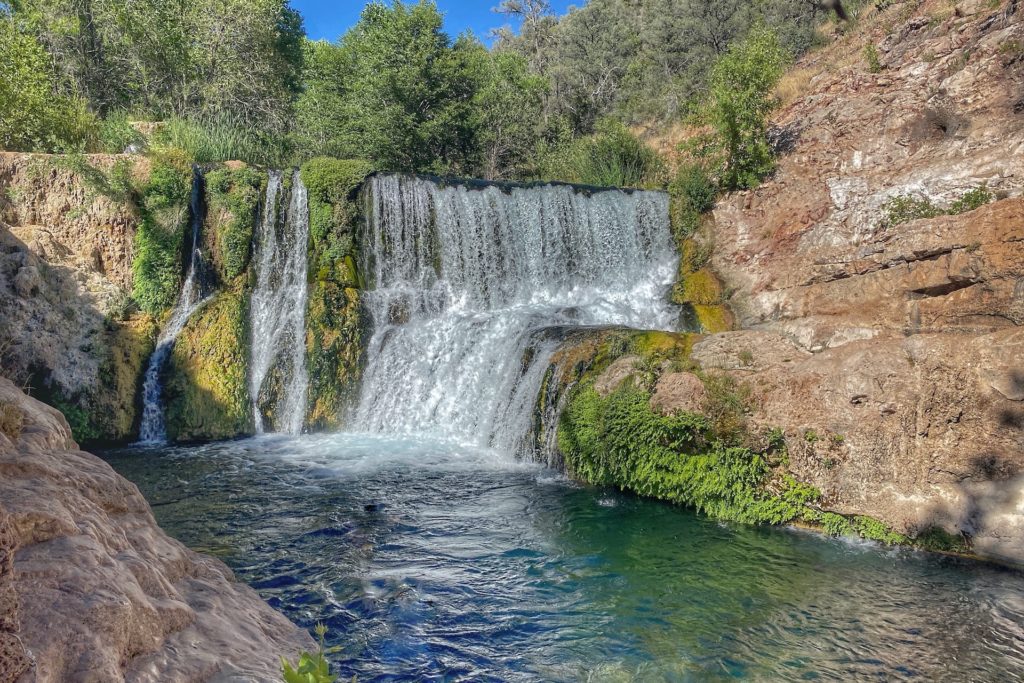 Length:
9 mile round trip - 3-5 hours - Out & Back
What is the best day hike in Arizona? In my opinion Bob Bear is the best day hike in Arizona. Sure there is Mt. Humphries and hikes into the Grand Canyon that are unreal but these ones are the most efficient bang for our time and buck.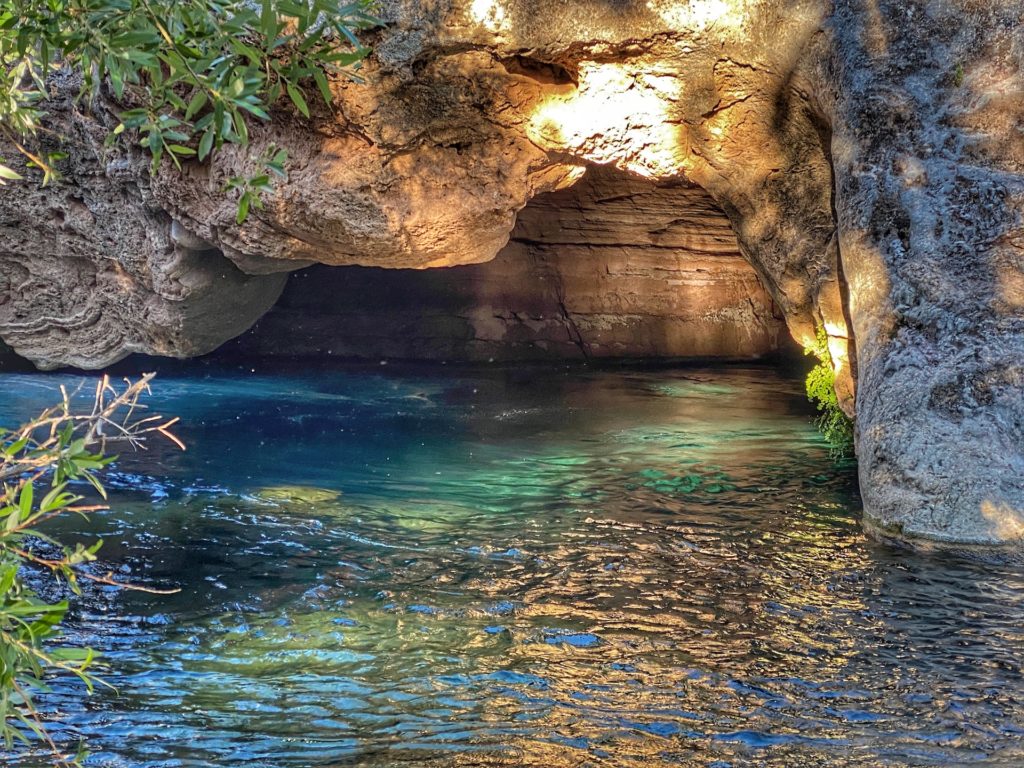 Why is Bob Bear so amazing you ask? Well you get waterfalls, amazing landscape views, a hidden cave, grottos, springs, swimming holes and the infamous toilet bowl!
I have seen people give this hike lower ratings because they must just see the waterfall and that's it… I assume they never find the cave, toilet bowl or springs along the way.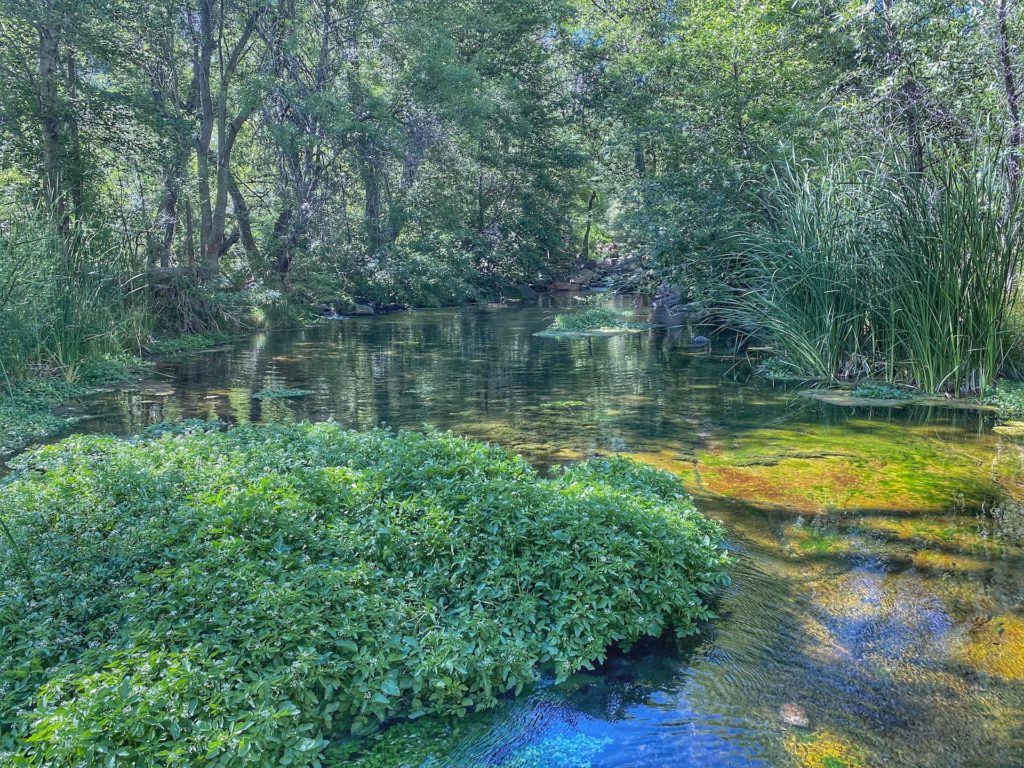 Located just two hours from Phoenix it is a strenuous hike for all ages with the best payoffs in AZ at the end. The hike itself is pretty with amazing landscape views as you start to descend down into the valley.
You can also take some paths off the main one that lead to beautiful springs and mini swimming holes, which are well worth it.
FYI, this terrific hike is not to be confused with Fossil Creek. Fossil Creek is a separate walk (not a hike) from a parking lot to some beautiful waterfalls, where this hike Bob Bear / Fossil Springs has significantly much more to see and do.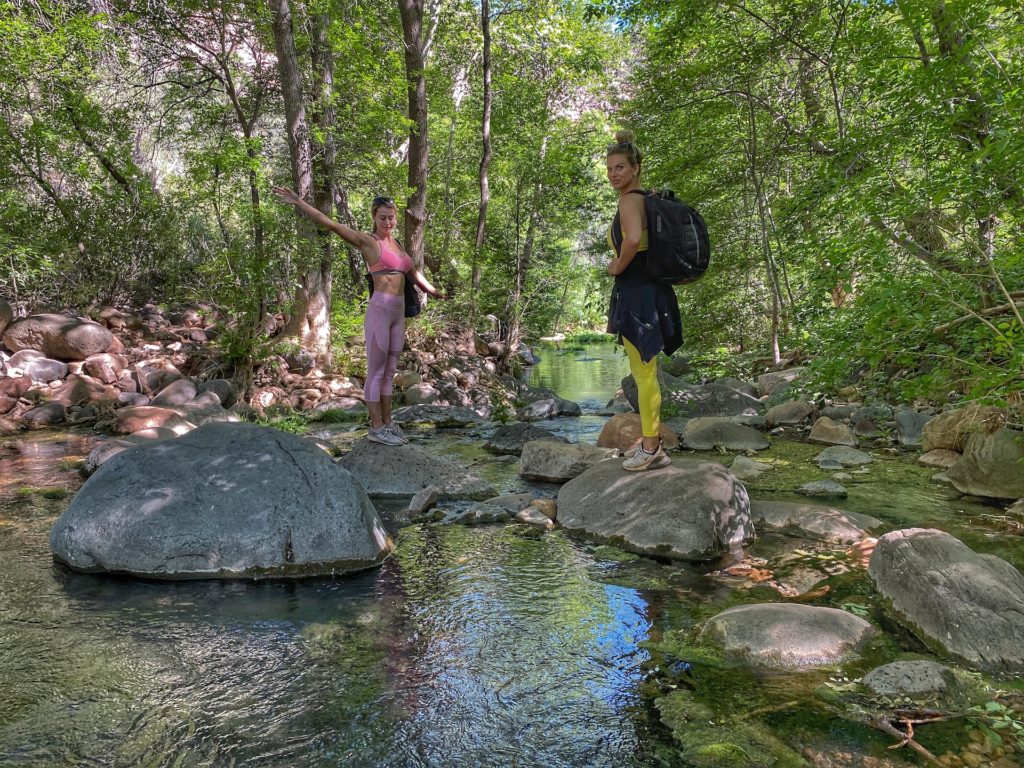 Pros
The most "end payoffs" of any hike in Arizona outside of Havasupai.

Great for kids if they are fit enough for the hike.

Amazing pictures throughout the hike.

On the drive there or back you can do a pit-stop in the adorable quaint towns of Strawberry or Payson.
You can access Fossil Creek from Fossil Springs but it is not recommended as it is a very strenuous 4 miles one way 1,500 foot elevation hike. You would then have to make it back again so it essentially doubles your Fossil Springs hike and takes away from enjoying your time there.
Cons
I really don't have any… it can get a little busy but the pass system has curbed that a little.

You need to purchase a pass in advance, which isn't really a con as it keeps it from being overcrowded.

It can be extremely hot, which makes this hike pretty hard and shouldn't be done without a ton of water, ability to hike 10 miles and some food.
Tips
You will get here from Strawberry, AZ as it is just outside of town by 15 minutes.
Permits are only required April 1 to October 1 and are $6 per vehicle.
Permits are made available on the first of the month one mont ahead of time. For example, permits for the month of April are available beginning March 1.
Take your time. When will you be back? Go checkout the springs and everything leading to the end.
Bring a picnic. It is a long hike and you will want to stay down there and hangout for a while.
Bring extra water as even if you don't need it maybe another hiker will be struggling.
Checkout Payson and Strawberry. There are lots of quaint shops and places to get dinner before the drive back.
The water is 70 degrees year-round so it actually might feel warmer in cooler months, meaning don't hesitate to get in.
To avoid confusion make sure you go to the right trailhead, which is just outside of Strawberry, AZ vs. going through Fossil Creek.
It is very hot in the summer months so be prepared with plenty of water and snacks.
---
2 Cibecue Falls via Cibecue Creek Trail And Secret Bonus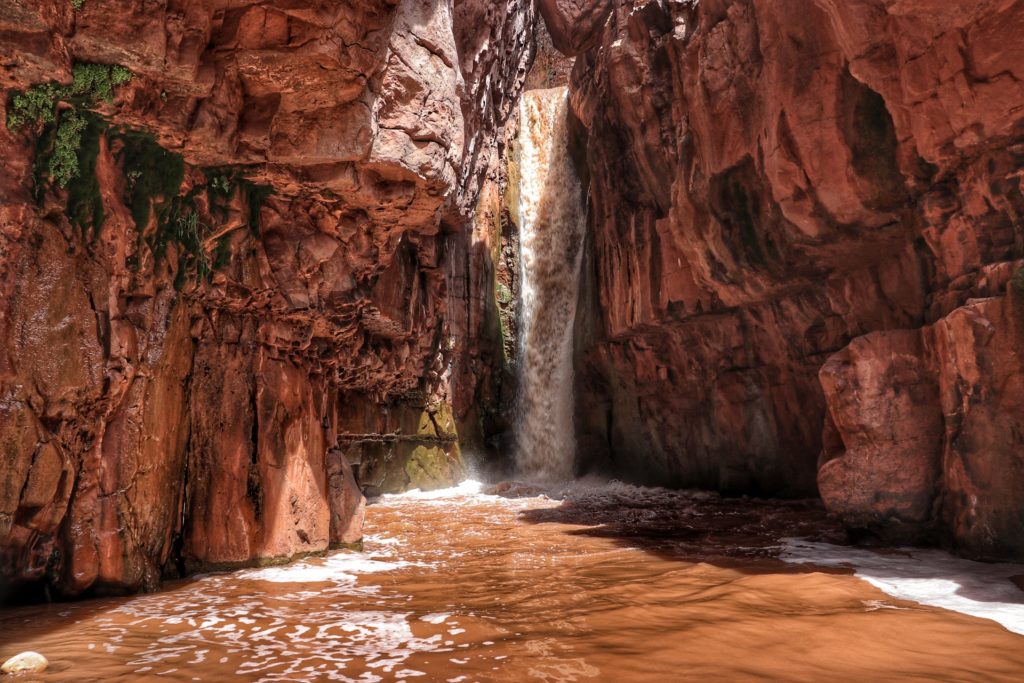 Length:
4 Miles Out And Back
This would be much higher on the list however it is 2.5 hours outside of town so it's cheating a little bit! However, I wanted to add it here so you know about it and maybe drive a little extra to check it out!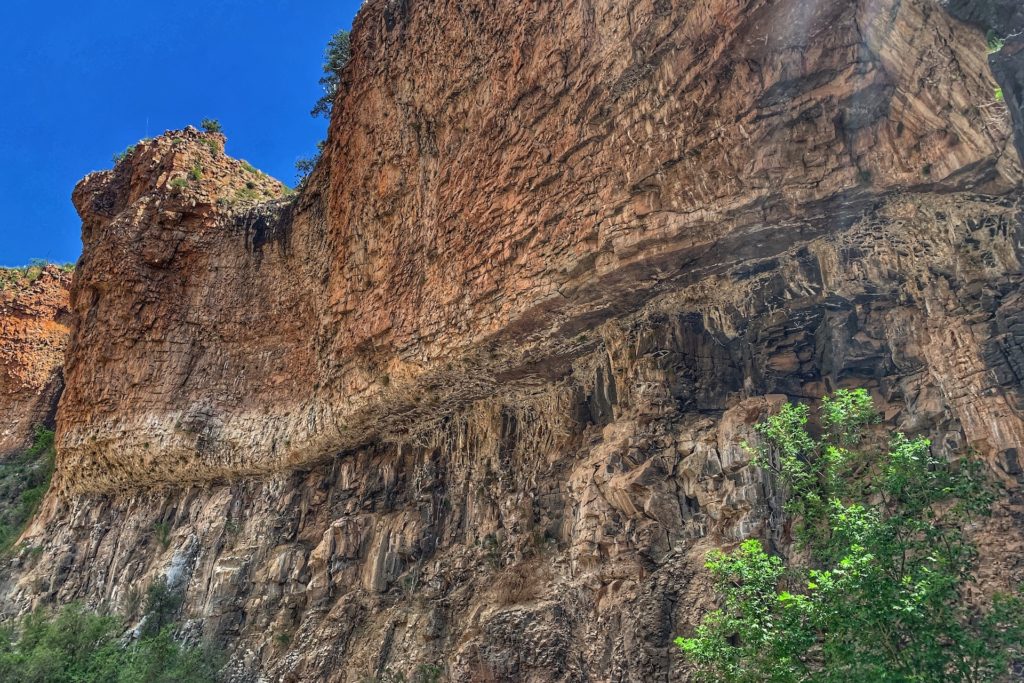 The hike itself is terrific, it has some scrambling and some even say "canyoneering" but I think that is a little generous. Regardless, it is a ton of fun crossing the water and finding your trail all while being surrounded by stunning canyons.
You start walking and within 10 minutes you will be crossing the water but it isn't too deep, normally around shin deep to start.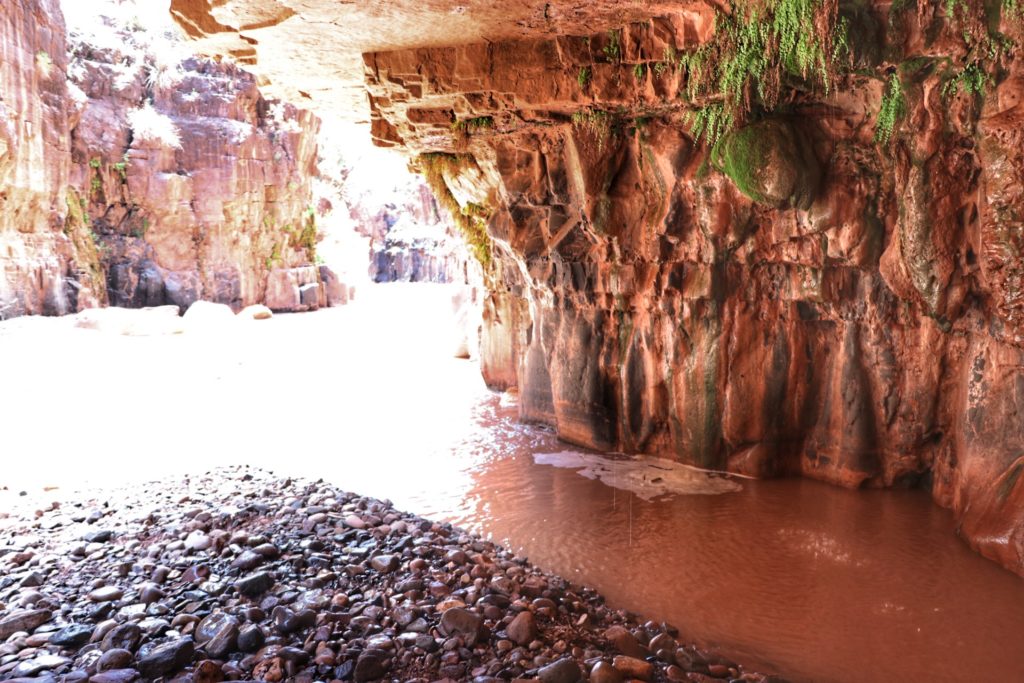 However, as you go there are some places that will be knee deep and almost hip deep. Good news is that the rocks are not slippery at all and quite safe to walk on whether you are in the water or trying to stay above and rock hop.
Within about 20-30 minutes you will come across a mini waterfall and open spring to swim in if you'd like. It truly is so peaceful and is a great spot for some pretty pictures.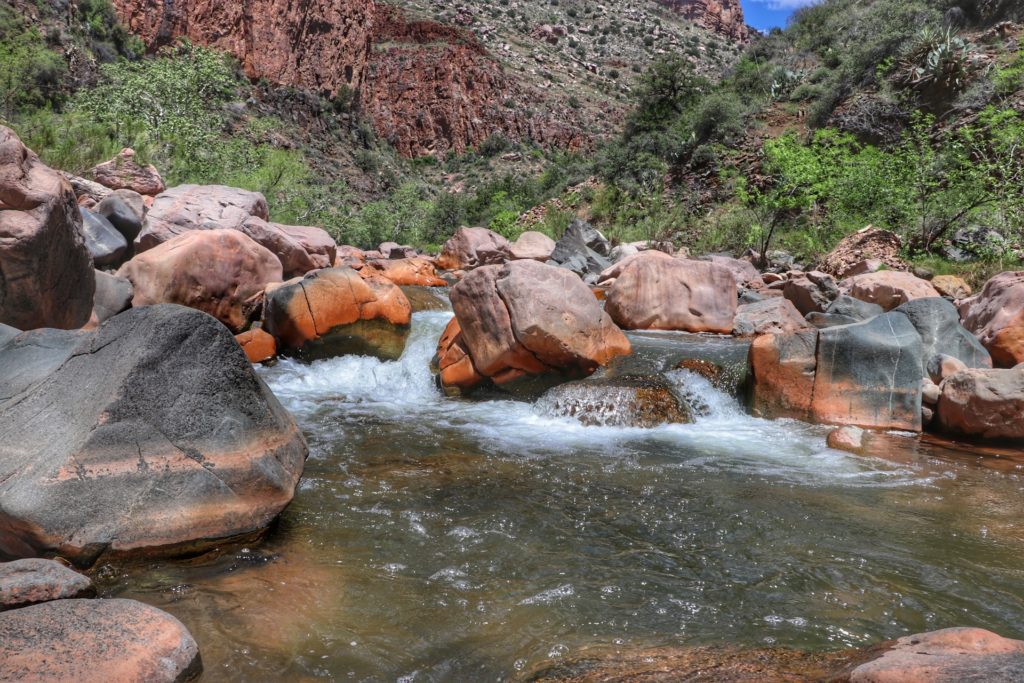 Throughout the hike be sure to look up and down as the canyon is just as pretty as the stream you walk beside. Take your time and take in all of the neature around you, that's why you left the house right?
Any age can do this hike but there is a good amount of scrambling over larger rocks thus it is not a flat easy walk in the park.
If you do have poor mobility issues than this hike might not be for you due to the amount of deep water and larger rocks to scale over. The hike is quite shaded and isn't that "hard" in terms of physical expenditure but more difficult from the rock scrambling end.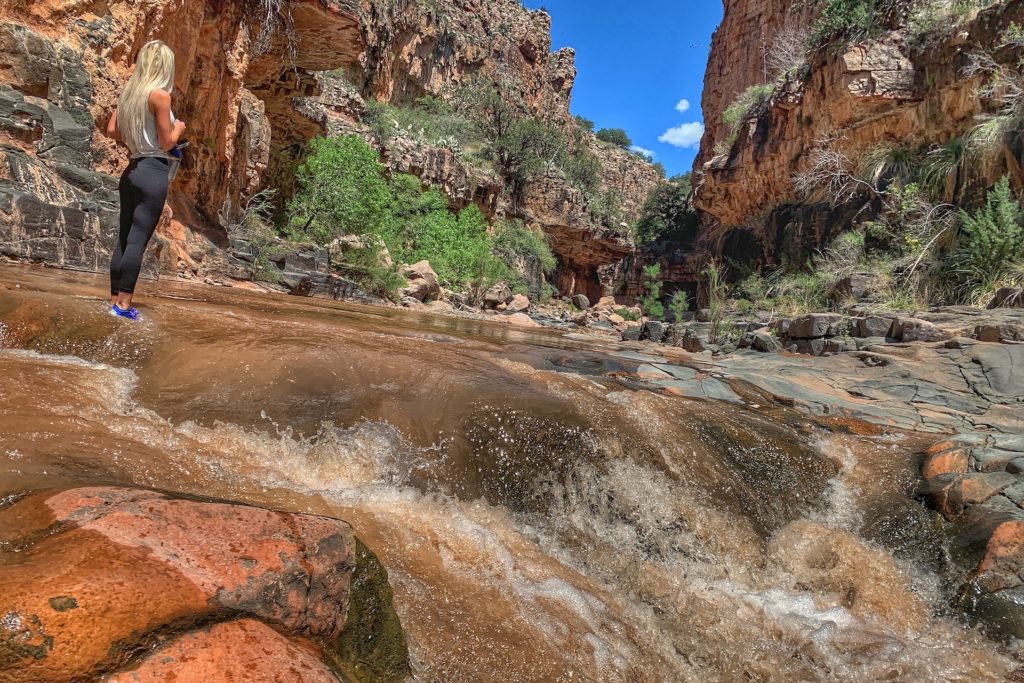 Once you get close to the waterfall you will definitely hear the roar of it. Depending if it rained or a spring runoff the water can be a beautiful blue/green or it will be chocolate brown.
Both are pretty in their own right and it's honestly the canyon coloring and setting that might make the waterfall look so good.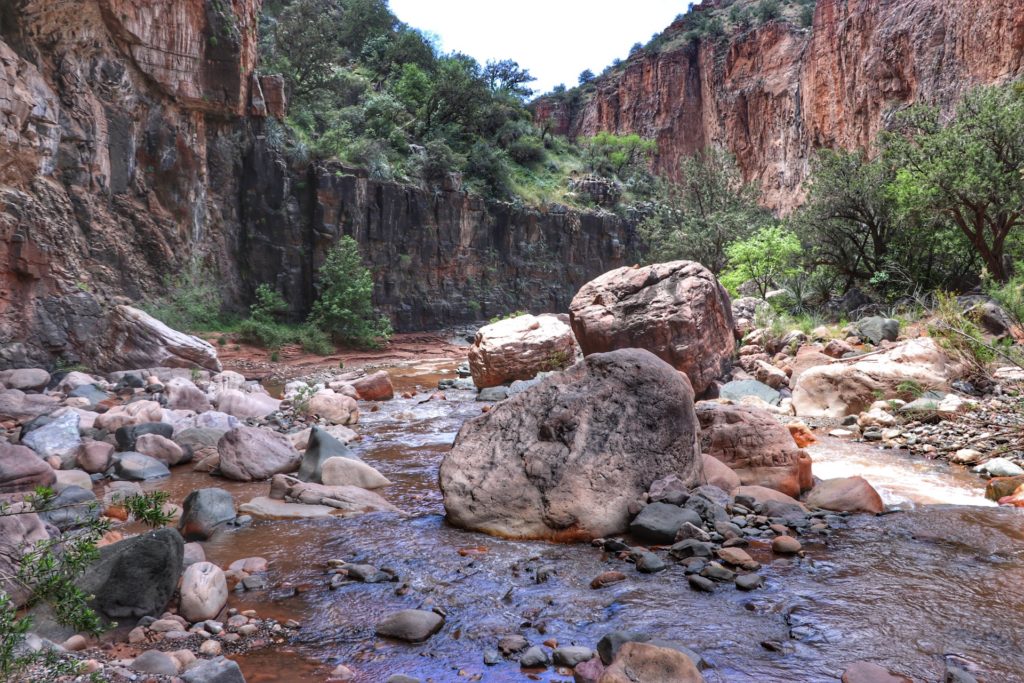 One of the best things about this hike is the fact a lot of it is shaded and you go in and out of the water making it a perfect Arizona summer hike. Be sure the trail is open as well as sometimes it has been closed due to it being fire season.
My secret bonus is for when you leave, be sure to stop at Apache Falls on the way back, I cover how to get there in the tips below.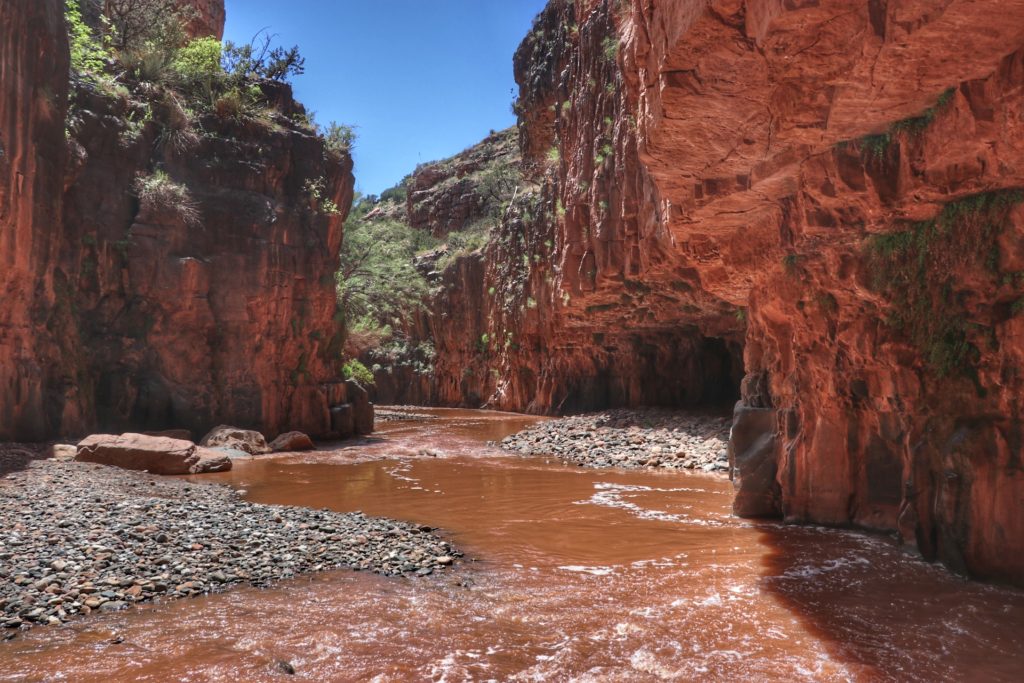 Pros
A perfect way to escape the summer heat in Arizona. This hike gets you wet, has lots of shade and keeps you cool throughout.
Perfect length. Not too long and exhausting and long enough to make you feel like you got a good workout.
You are in a canyon the whole way, which is stunningly pretty.
Lots of great photo ops and mini waterfalls throughout.
Next to Apache Falls, which is covered below.
Cons
Getting a permit is as clear as mud but sign in and jump through the hoops here https://wmatoutdoor.org
To get a permit you need to sign-up. You also need to register any guests with their own names and registration within your registration. Sometimes it may take you to a site where you can't get back to the original so you'll have to go back to the link I have above… it can be a little frustrating but you'll figure it out.
Could be hard for people with bad joints. There is a lot of rock scrambling.
This isn't a "negative" per se but don't expect a perfect trail. There's lots of brush and branches to go through, water to walk through as well as up and down rocks.
I read reviews saying it wasn't great for dogs and I take my dog to all hikes… however I agree slightly. It's hard to explain but even large dogs would find the trail a bit of a nuisance since they have to be on a leash. If not on a leash it would be easier with them. While it is doable for dogs, it's not as leisurely with them as you would hope.
Watch to make sure there wasn't recent rainfall or snow run-off because if there is the water will be brown vs. the pretty blue/green.
Tips
Apache Falls! Under the bridge and up about .5 miles is Apache Falls. It isn't spectacular but considering it is only 30 seconds out of the way, definitely stop by. We were the only ones there and it was so peaceful to just lay on the rocks and listen to the water. The turn off to Apache Falls is the first left after you turn off the highway to go to Cibecue. Stop on the way back.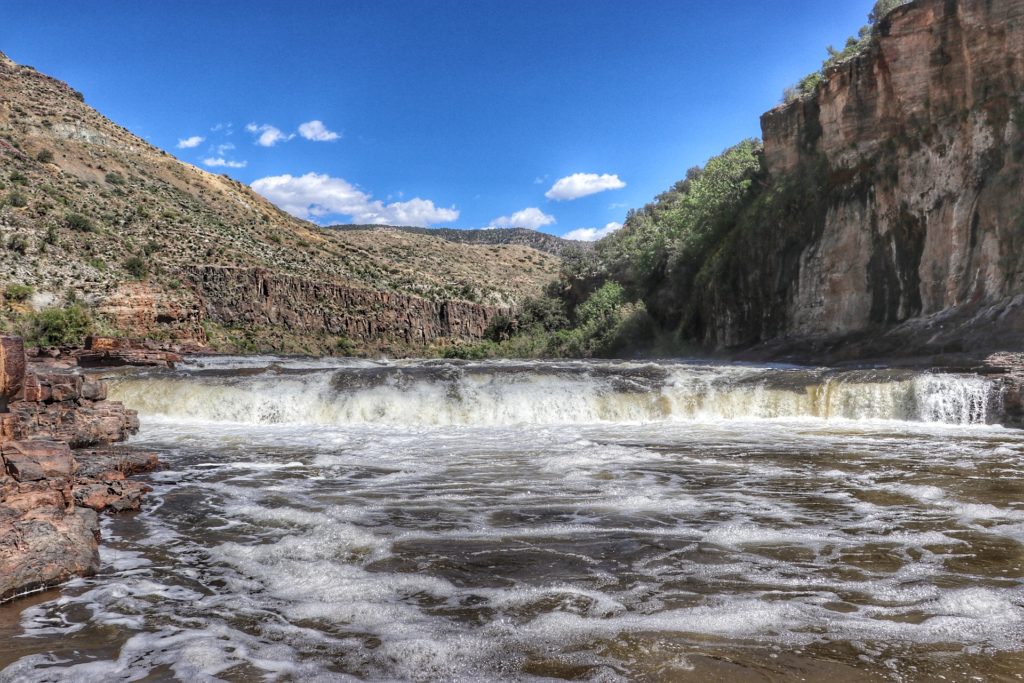 Drive slow on the final path. It is one vehicle width only and there are a couple pretty narrow areas.
Be sure to print out the permit.
There is no cell service as you get deeper into the hike.
Wear water shoes or hiking shoes that can be in the water. We saw a middle-aged couple wear actual hiking boots and they ended up giving up. I just wear my standard trail running shoes without socks for all water hikes.
Go early and during the week to avoid people.
For blue and green water don't go during snow run off or post rainfall.
Stop in globe and have fun in this little town. Pickle Trading Post is a quintessential gift shop and there are a few saloons and Mexican restaurants etc.
There's legit white water rafting right at the turnoff to Cibecue. You could do both things in one day if you wanted a fun adventure day.
Parking is located to the right after you drive through creek.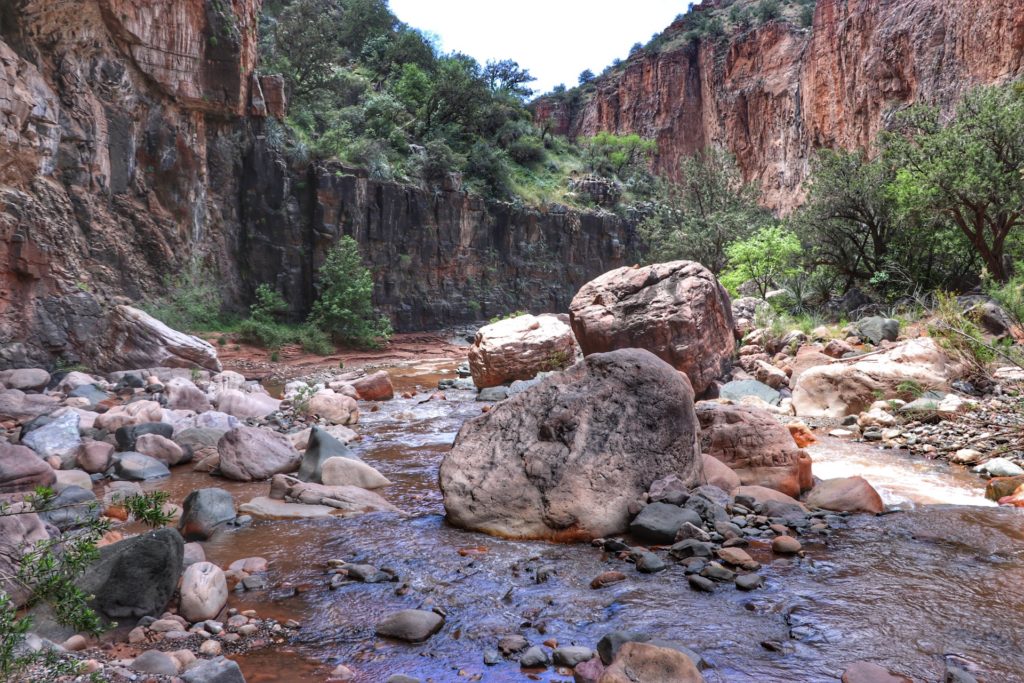 ---
3. Seven Falls Trail via Bear Canyon Trail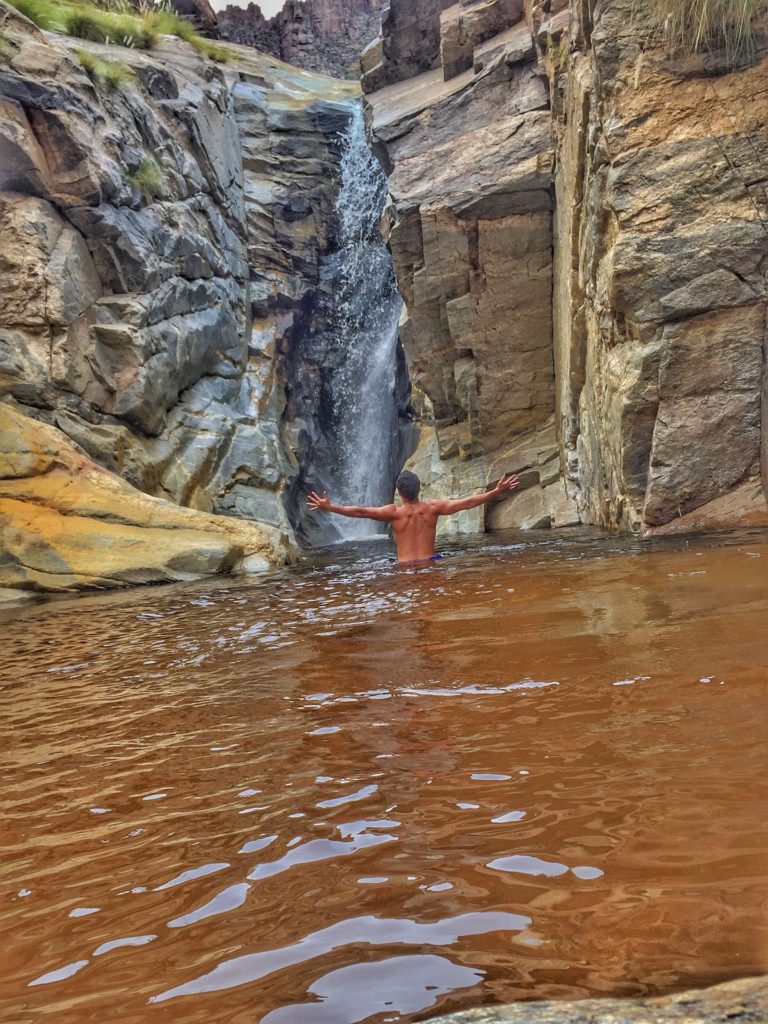 Length:
8.2 mile round-trip - 3-5 hours - Out & Back
There's not many better or more relaxing things than a waterfall, let alone seven of them. Two hours from Phoenix and within Tucson city limits is another gem that you have to seek out if you have the time.
This hike takes you criss-crossing seven times over the pretty Sabino Creek with some great flowers along the way and is nature at its finest.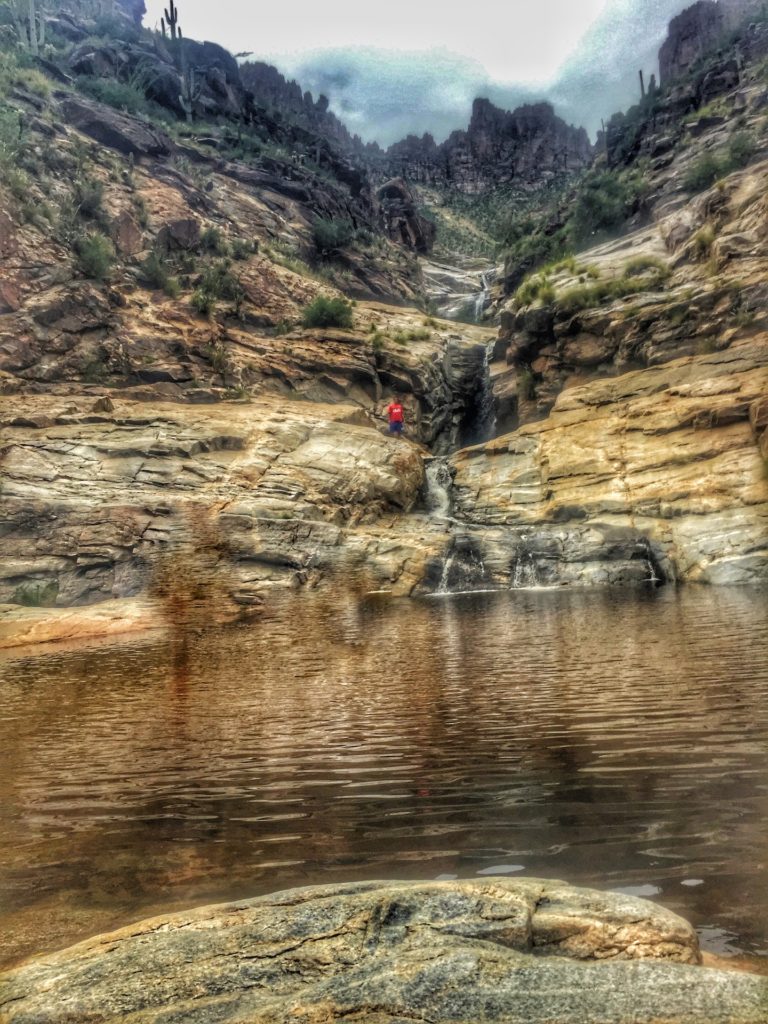 The water is pretty dark but still beautiful in its own right as it isn't dirty. The color comes from tannins in the oaks on Mt. Lemmon.
It truly is a unique and pretty brown hue. The hike itself is long but not too hard and very cool for kids if they can make it.
Pros
Often lots of wildlife.

Good for all ages.

Beautiful hike ending with a unique payoff right in our backyard.
Cons
It is a very popular hike within Tucson so it can be very busy in peak times.

The water is pretty dark but still beautiful in its own right as it isn't dirty. The color comes from tannins in the oaks on Mt. Lemmon. It truly is a unique and pretty brown hue.

Not dog friendly.
Tips
Depending when you go, the creek can be high so you may have to get wet. Thus, bring water shoes, quick-drying shoes or hiking sandals and ideally shorts.

Late winter or early spring is when the falls are flowing their hardest but they are still nice year-round.

It is very hot in the summer months so be prepared with plenty of water and snacks.

The formal name for this canyon is Bear Canyon Trail, FS #29.

Parking is $5.

There is a tram that costs $4, which will give you a ride up to the main trailhead which almost cuts the hike in half.
---
4. Flatiron Via Siphon Draw Trail - Superstition Mountains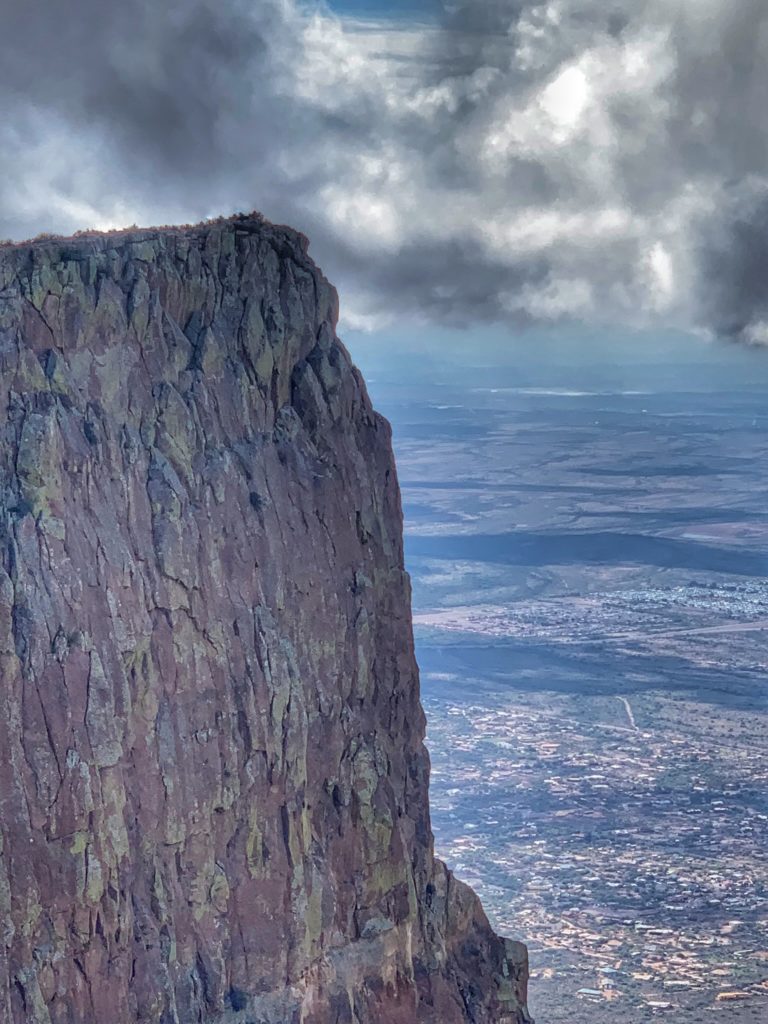 Length:
6.5 mile round-trip - 4-5 hours - Out & Back
This is the best hike within Phoenix and is just 40 minutes from downtown. It sounds weird to say but this hike makes you feel like you went through at least four different ecosystems or terrains throughout the hike.
When you hike it you will be amazed this hike is so close to a major city and it actually gives you views of it at the top!
At one point you are in the dessert, the forest, the rainforest and then a barren rock terrain.
The hike is definitely challenging, has multiple different types of scenery to take in as well as the 360 views of Phoenix and the entire area are incredible.
Pros
Close to Phoenix.

Great workout and difficult hike for those looking for a challenge.

Beautiful views with incredible scenery throughout.
Cons
No major cons.

In the summer it can be extremely hot so prepare accordingly.
Tips
Definitely bring a picnic lunch for the top.

Don't take this hike lightly, especially if in the summer.

The summer is extremely hot so bring lots of water.

Dog friendly on leash.
---
5. Camelback Mountain via Echo Canyon & Cholla Trails
Length:
3 mile round-trip via Cholla Trail - 2.5 via Echo Canyon - 1-3 hours - Out & Back
I hate putting this hike in here because you really shouldn't need Google to help you find out about this one… but if it's your first time visiting then it is a must do.
Hiking Camelback Mountain is definitely a Phoenix bucket-list item as anyone who has visited here knows.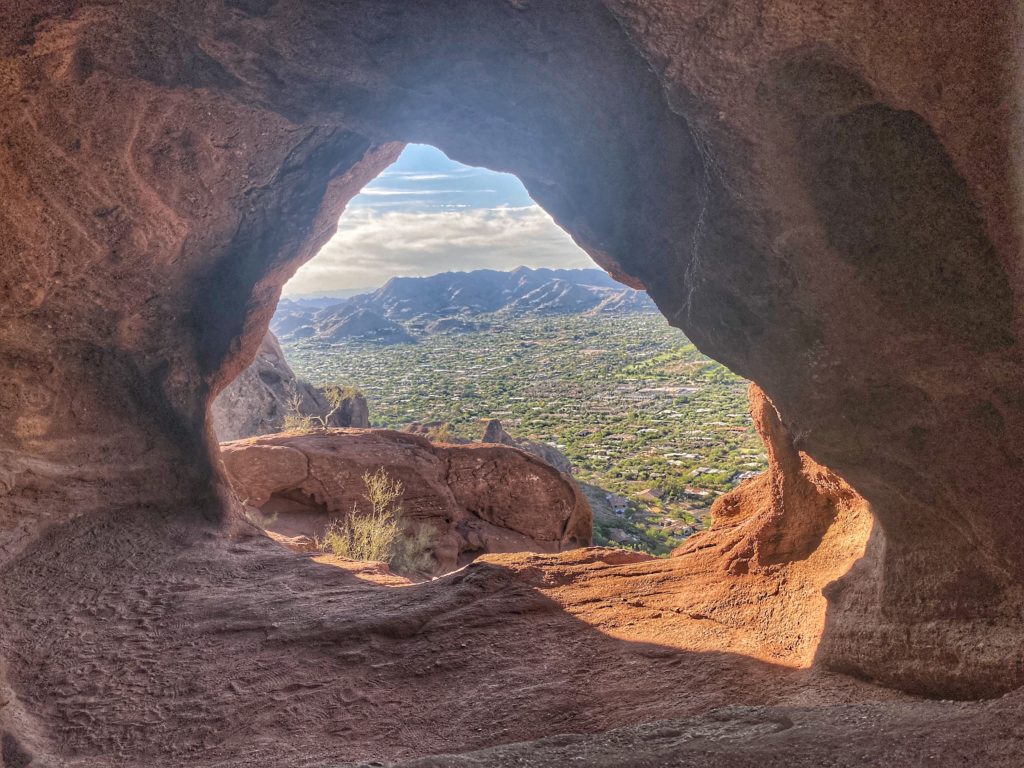 Not sure whether to choose Echo Canyon or the Cholla trail? Echo is the harder one as it is more direct and uphill reaching the top in 1.2 miles where Cholla takes a longer route at 1.5 miles to the top.
I like to do Echo for the workout but for any visitors I recommend Cholla mostly because the entire hike offers views of the city vs. Echo where you are in the canyon most of the time.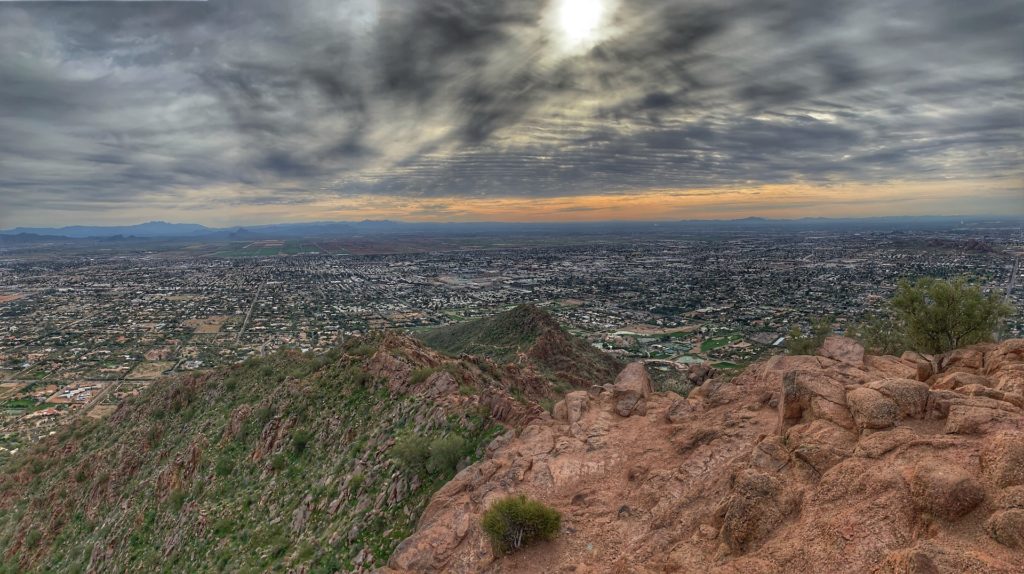 Camelback is the Runyon Canyon of Phoenix as it is the place to "be seen" exercising with lots of attractive people and it is right in Scottsdale.
It is the perfect hike to do in the morning then drive a few minutes to brunch in downtown Scottsdale, both of which I highly recommend.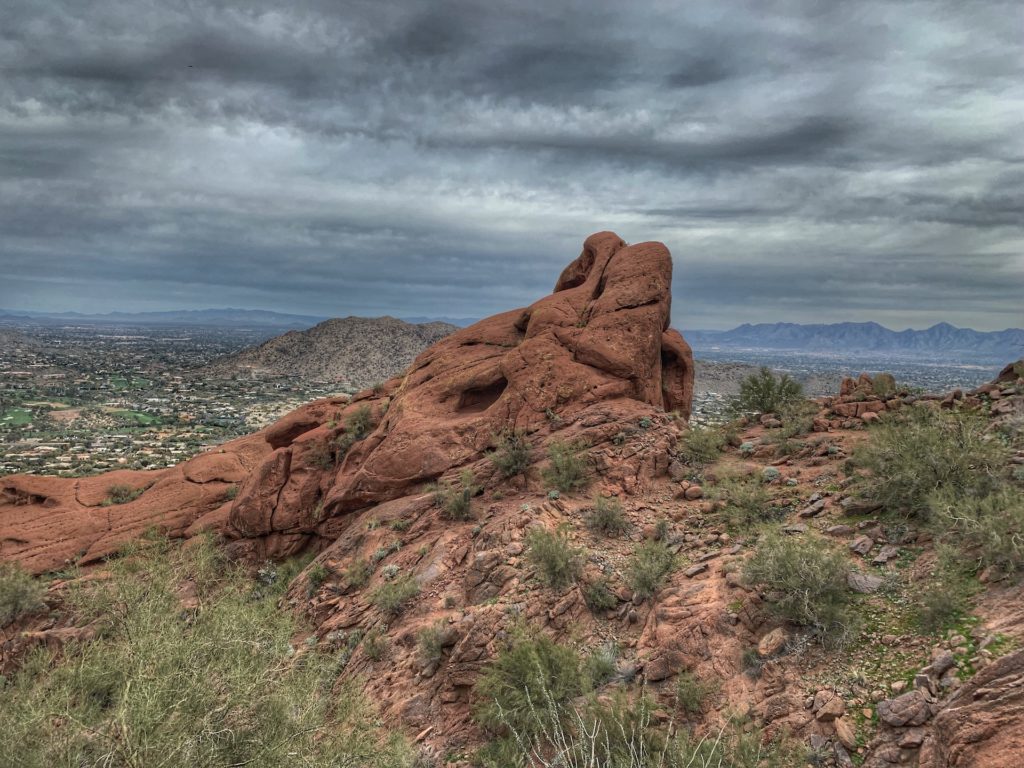 This hike is great as it is a tremendous workout and very central with beautiful views of the city. Do not sleep on this hike as it is quite hard.
People die each year taking it lightly by not being prepared, in shape or having enough water.
Pros
It's right in Phoenix among all the action with good people watching.

Great workout and difficult hike for those looking for a challenge.
Beautiful views with incredible scenery throughout.
They have revamped the parking, while it still isn't great it has gotten better.
Cons
Is extremely busy for 8 months of the year.

Parking is awful when it is busy but they have expanded some parking and continue to improve it.
No dogs.
Tips
As mentioned, if it is your first time I suggest Cholla just as it takes a little longer, is less intense and you get nice views for the entire hike.
Try to hike during sunset or sunrise for a potentially surreal site.

Bring extra water if you have not done it before and if you don't need it there is always some idiot who didn't think it would be that hard.

Don't take this hike lightly, especially if in the summer as it is extremely hot so bring lots of water.
If you do not hike or are not active I do not recommend doing this at all in the summer.
---
6. Massacre Grounds Trail to Massacre Falls - Superstition Mountains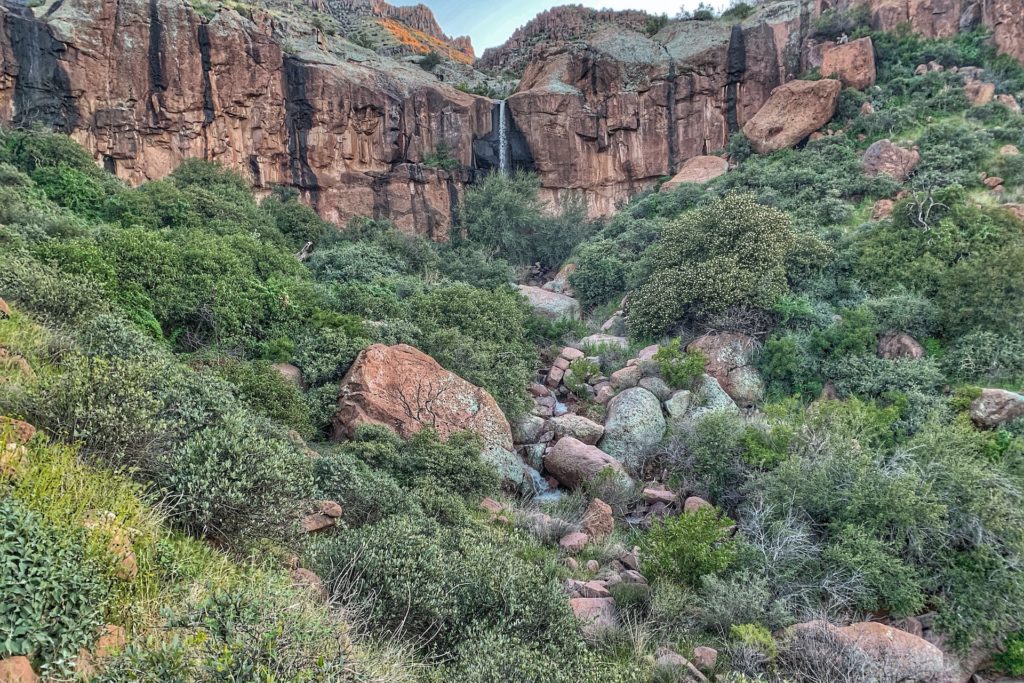 Elevation Gain:
1,800 Feet
This hike makes the list as it is very close to Phoenix and is such a perfect hike length. Nothing extremely hard but still a good workout and of course you get a waterfall at the end! The only bad news is that the waterfall only flows after Spring runoff or really heavy rain.
Maybe the best named hike in Arizona and the area is filled with mystique and lore. Legend has it minors were on an expedition to mine gold in the area and they were ambushed and killed by Apache Indians.
As you know if you have been out to the Superstition Mountains there is the old mining ghost town, where you can learn more about the area and explore some of the areas history.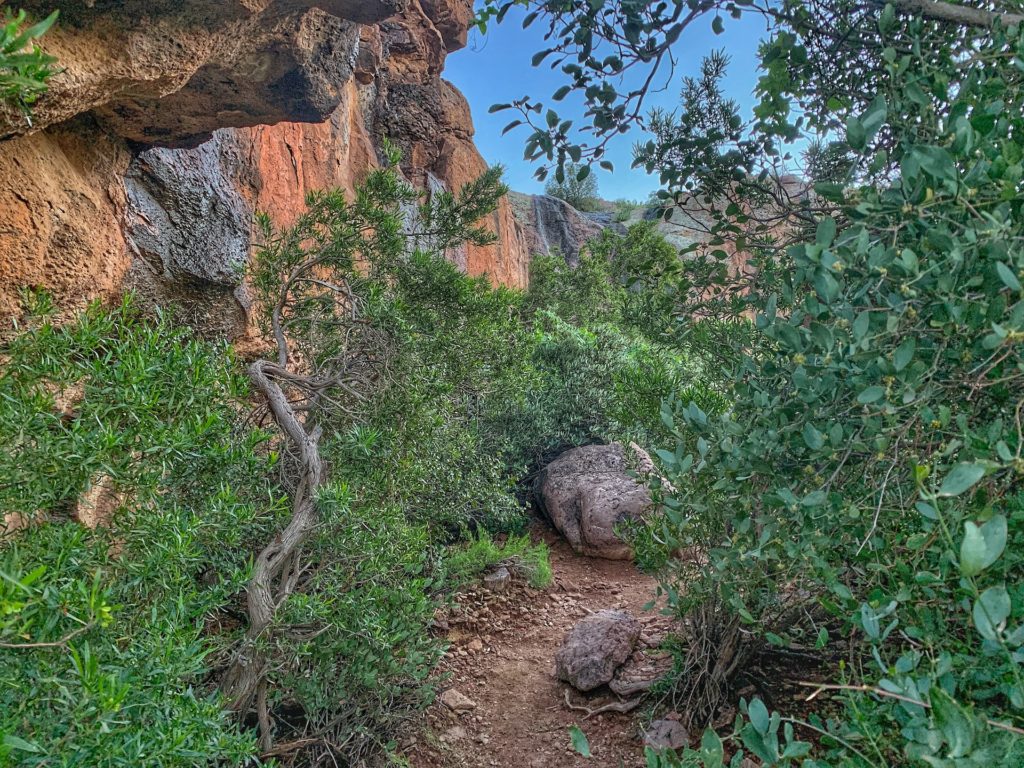 The hike itself is a perfect length and not too long or overly hard but enough to get some great exercise in.
You will get incredible views and if you are lucky and time it right, you can see the beautiful large waterfall during the spring runoff. You will be treated to stunning views of the Superstition Mountains as well as the valley as you climb up to the falls.
Parking and finding the trail is a little tricky although Google Maps will take you to the right spot. The starting point is adjacent to the Jacob's Crosscut trail.
Jacob's trail goes back SW where you will want to exit the parking lot on the NE side of the parking lot and walk NE for 1/4 mile when you will see the true trail start.
Pros
45 mins from downtown Phoenix
Not extremely well known hike and is so close to Phoenix
Close waterfall hike near Phoenix
Great views of Superstition Mountains
Great views of valley
Pretty easy without much incline
Lots of parking
Cons
Waterfall only flows well during Spring snow runoff. I went after heavy rain but still wasn't much flow.
Saw a tarantula… not sure if that is a con or a pro… depends who you are I guess.
Tips
Go during Spring runoff.
Pictures are stunning if you are there after a snowfall.
---
7 Tom's Thumb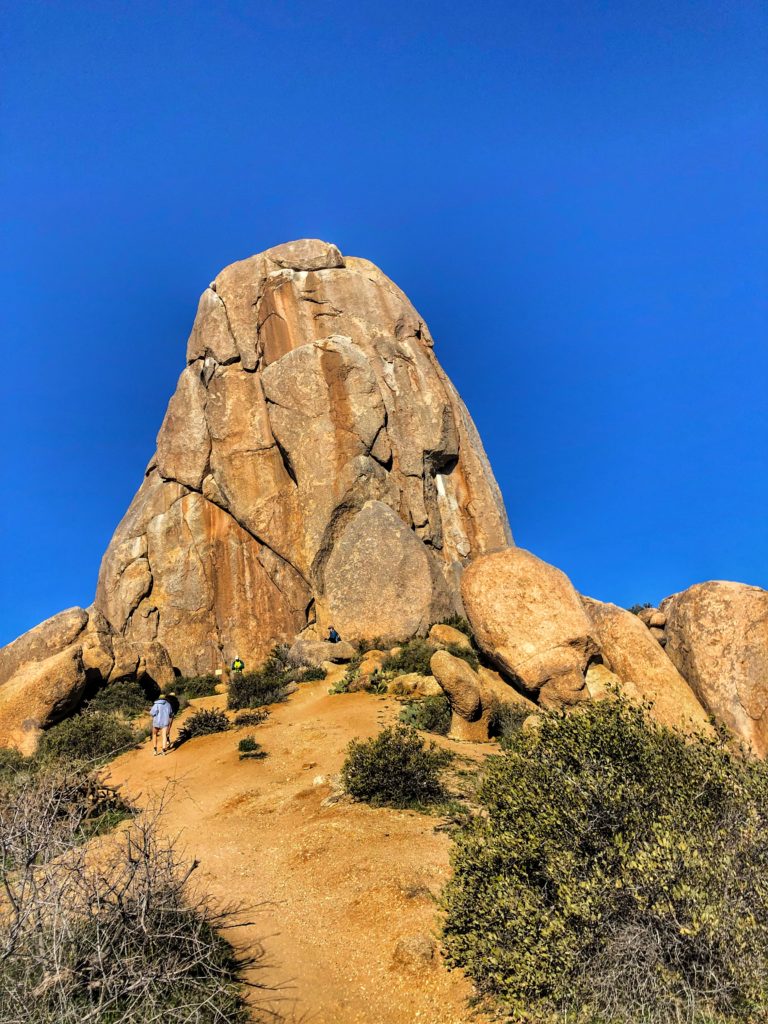 Length:
4.2 mile round-trip - 1-3 hours - Out & Back
A local favorite due to lack of tourists Tom's Thumb is another great hike within Scottsdale. It has a touch of a Joshua Tree feel and is great for a change of pace if you hike in Phoenix often.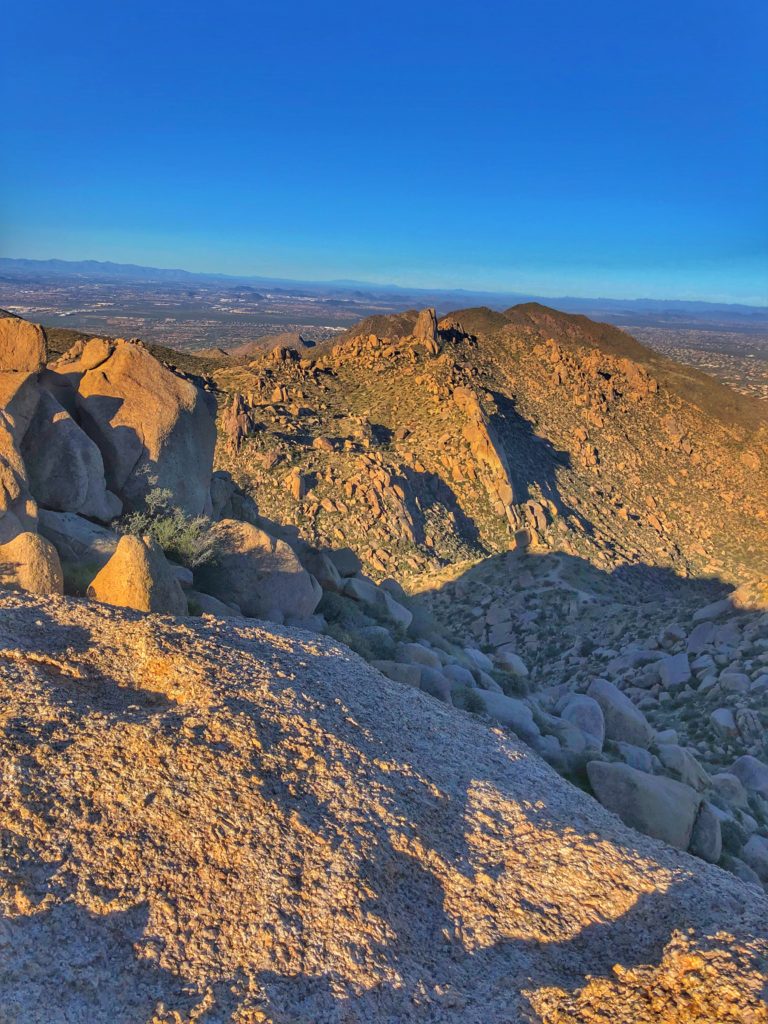 Throughout the hike you get into Arizona wilderness with potential sightings of deer, road runners, coyotes or wild horses.
On top of nature you will also enjoy amazing views of  urban Phoenix and Fountain Hills. I would recommend doing Flatiron or Camelback first but if you have done those then definitely give this one a try.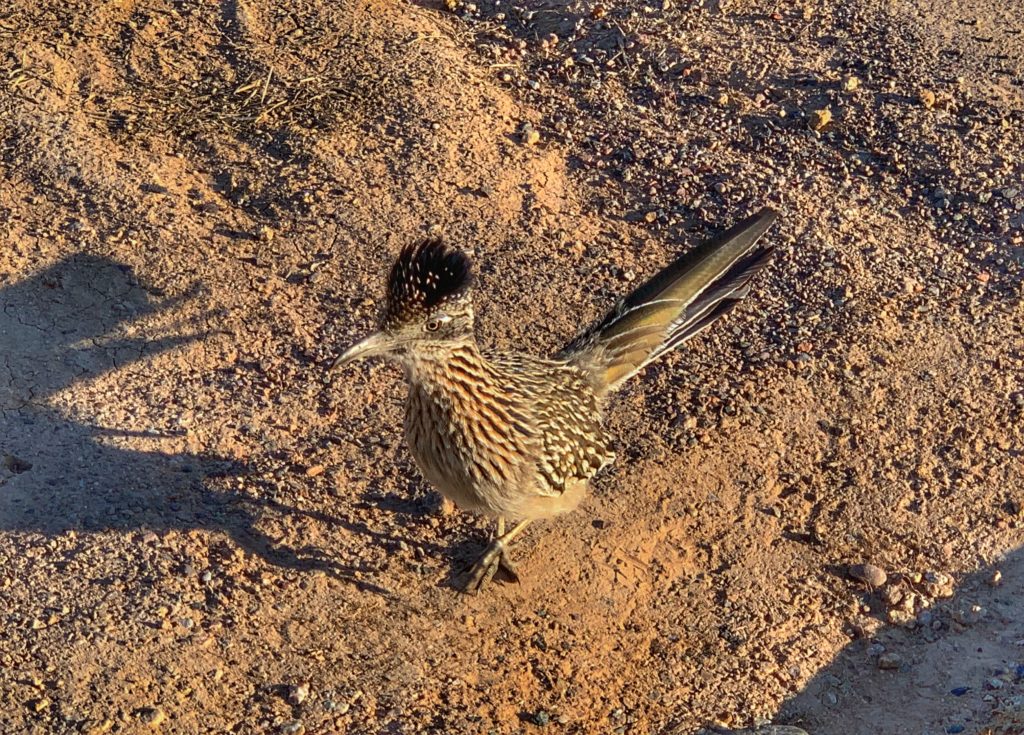 Pros
It is much less busy than Camelback Mountain or Piestewa Peak.

All ages and athletic levels can do this one as it is 2/3 Camelback's incline.
It's in the Phoenix metro area making it nice and close to get a great hike in.
Beautiful views with incredible scenery throughout and potential for wildlife sightings.
Dog friendly on a leash.
Cons
No major negatives really as it's a solid overall hike.
Tips
As with all Arizona hikes be sure you have lots of water in the summer.

Try to hike during sunset or sunrise for a potentially surreal site.
It has lots of facilities at the bottom.
Checkout Fountain Hills for brunch after your hike.
---
8 Piestewa Peak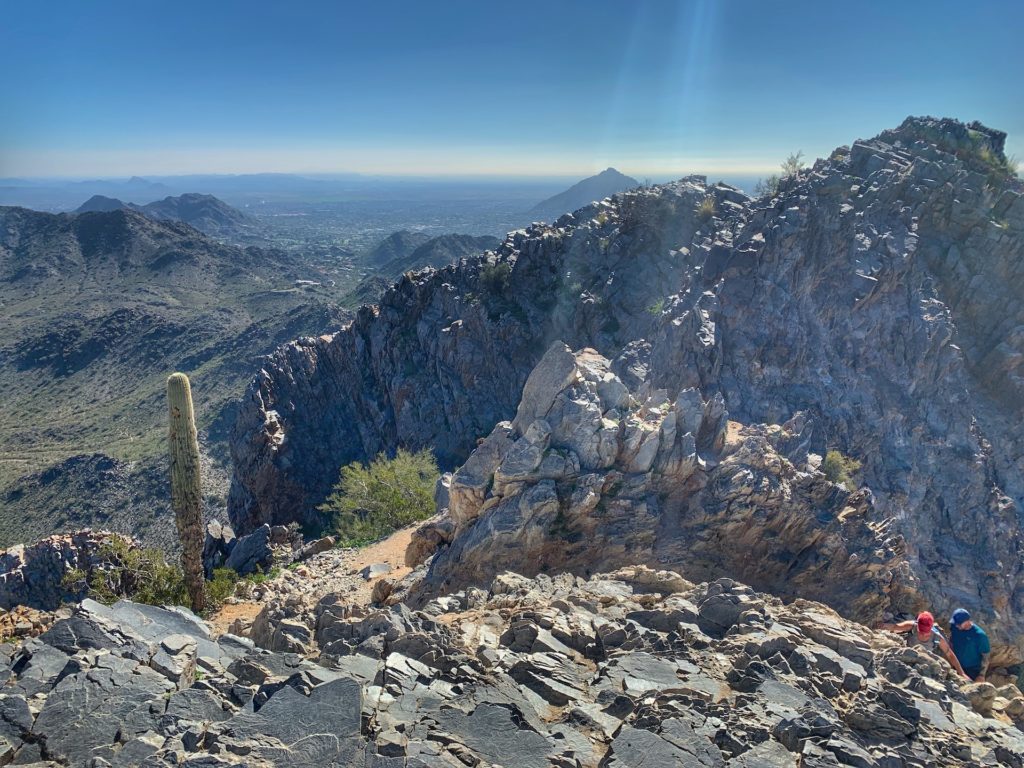 Length:
2.5 mile round-trip - 1-2 hours - Out & Back
Piestewa is Camelback's little brother and while less infamous it is still a great hike and is even closer to downtown Phoenix.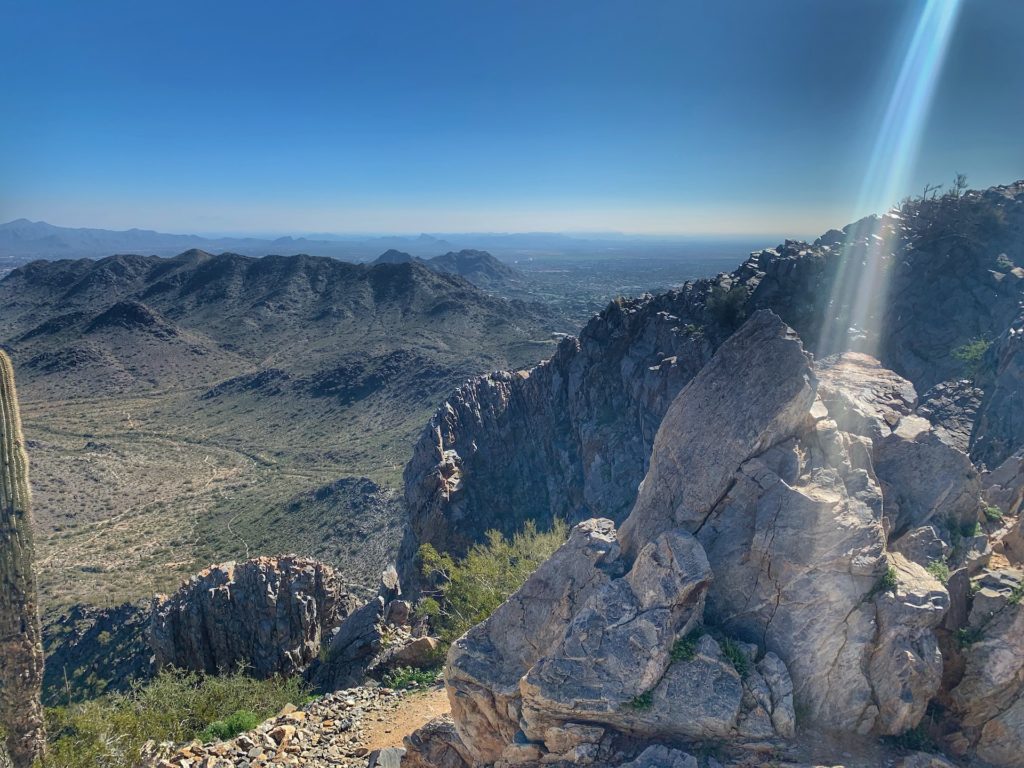 What makes it amazing is that it is literally 10 minutes from downtown Phoenix. How many cities have a view like this 10 minutes from their skyscrapers downtown?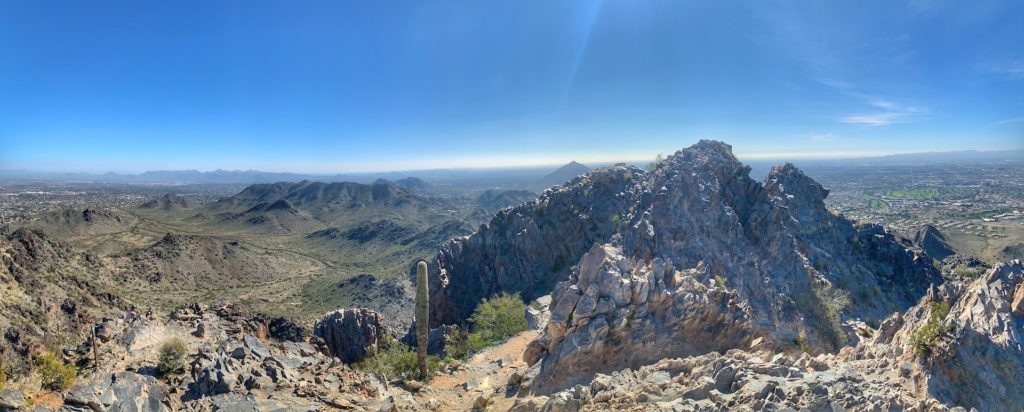 If you have done Camelback to death and are tired of it then just go 10 minutes down the road to check this one out. Piestewa is just slightly easier and shorter than Camelback but not by much.
Similar to to most hikes in Phoenix it has beautiful views throughout the hike. It is great for people in Scottsdale, Central Phoenix or any of the communities since it is right in the middle of the city.
Pros
It's very close to downtown Phoenix.

Great workout and difficult hike for those looking for a challenge.
They renovated parking Spring 2019 to help significant parking congestion.
Beautiful views.
Cons
It is equally as busy as camelback during peak times.

Parking isn't ideal but street parking down from the parking lot is normally available.
No dogs.
Tips
Try to hike this once during sunset or sunrise.

As with all hikes in Arizona be sure to bring lots of water if this is your first time.

If you do not hike or are not active I do not recommend doing this at all in the summer.
---
Fossil Creek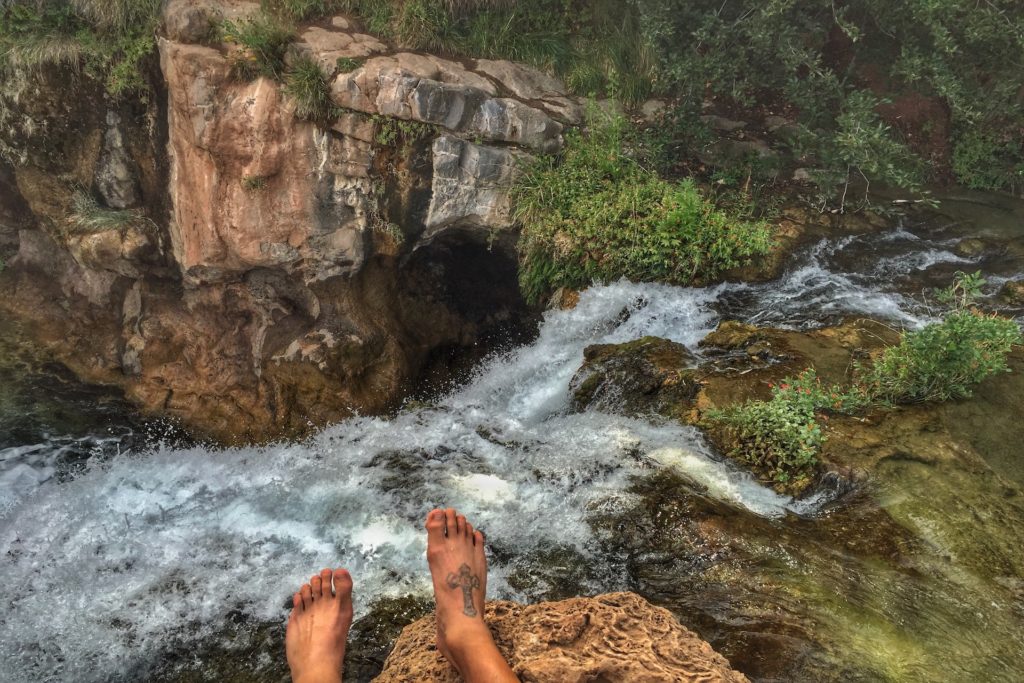 It isn't really a hike at all, more just a 20-30 minute walk but it is truly beautiful to see and fun to hangout at for a little day trip.
Payson & The Mogollon Rim
Payson and The Mogollon Rim have a TON to see with tons of hikes and site-seeing throughout the area.
With that said I will have a whole blog on what to do there but for now here are some quick spots to checkout. Nice spots not included below are Woods Canyon Lake Hiking Trail, Ellison Creek Swimming Hole and Kinder Crossing Creek.
Checkout Tonto Natural Bridge State Park.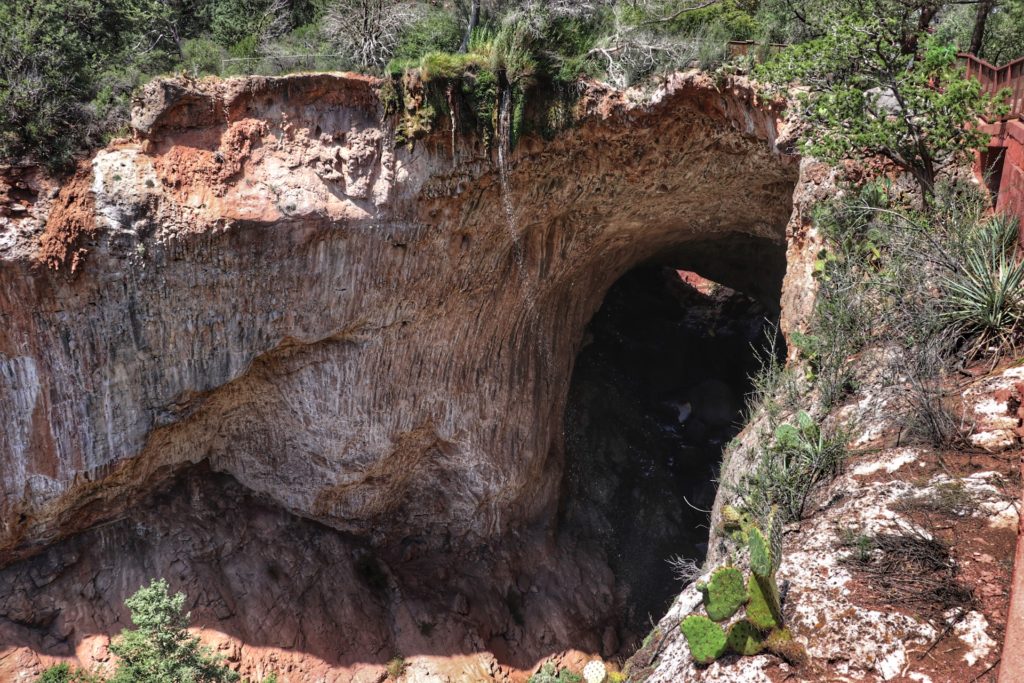 Water Wheel Falls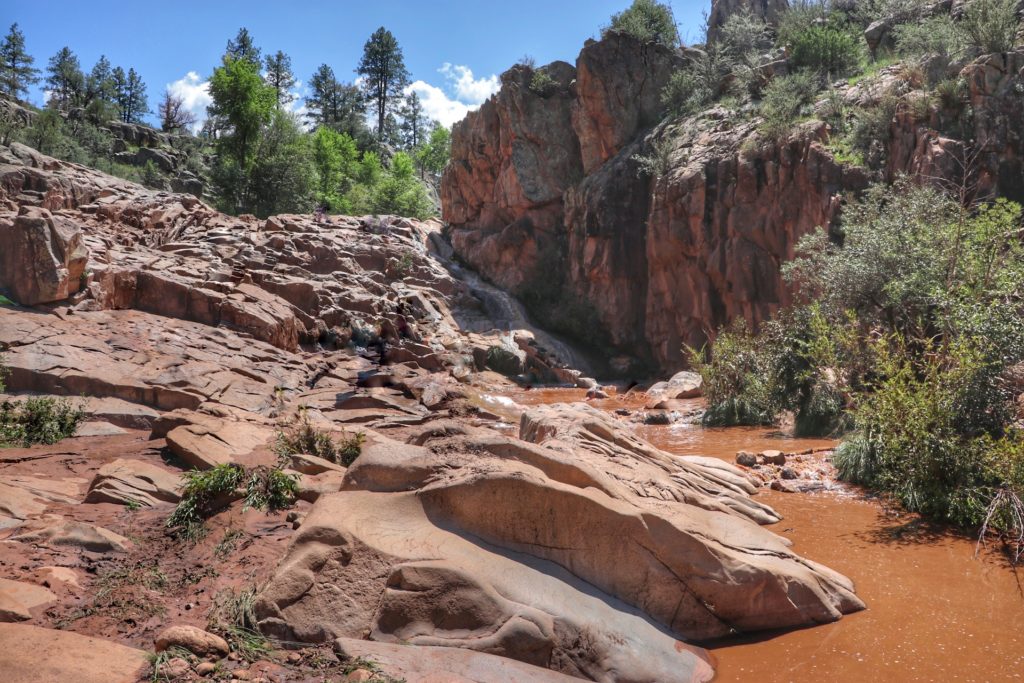 Rim Lakes Vista Hiking Trail

Pinnacle Peak
Nice hike but since it is somewhat similar to Camelback and Piestewa but 30-45+ minutes out of the center of town it didn't make the cut. If you are in North Scottsdale though definitely check it out!
Ash Creek Falls
Again it is outside of the 2 hours but an amazing hike. Ash Creek trail #307 is the trailhead and it is 3 hours from phoenix.
If you liked this article please let me know in the comments.
Just a heads up, as an Amazon Associate I earn from qualifying purchases. However, I love every product I share with you and fully stand by it!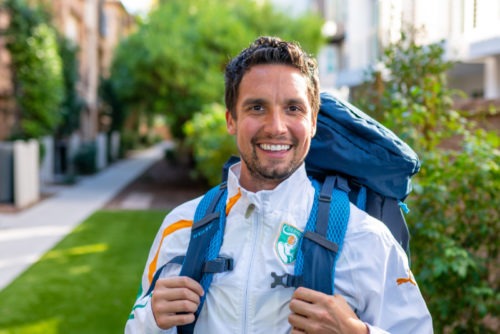 Hey I'm Fraser. My site is dedicated to the 22nd century person with a lust for travel and adventure, need for time efficient recipe ideas as well as anyone in need of self-help or a pick-me up! Thanks for visiting Inspire Travel Eat!
This error message is only visible to WordPress admins