If you are looking for the best hotel to stay in La Fortuna Costa Rica than you must go to Arenal Manoa!
If looking for the 11 best things to do in La Fortuna see this article here!
What makes it the best hotel near the Arenal Volcano? Well, a mixture of beauty, affordability, luxury, amenities and the overall experience the gorgeous resort provides.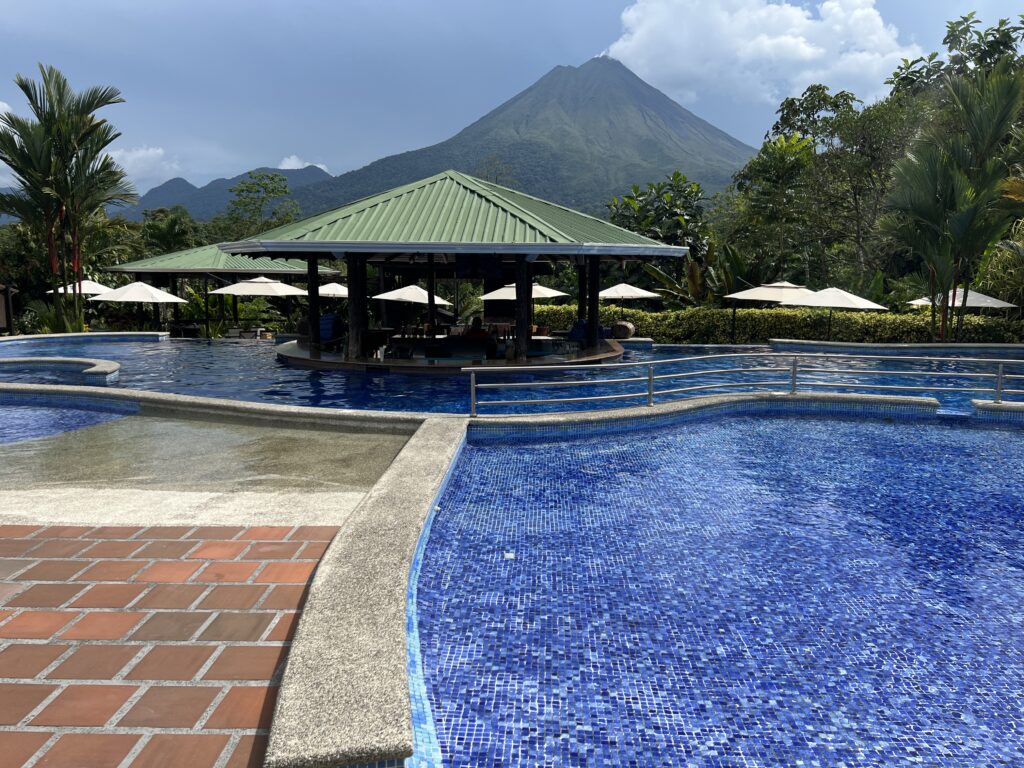 It truly is the best luxury hotel in La Fortuna without luxury resort prices.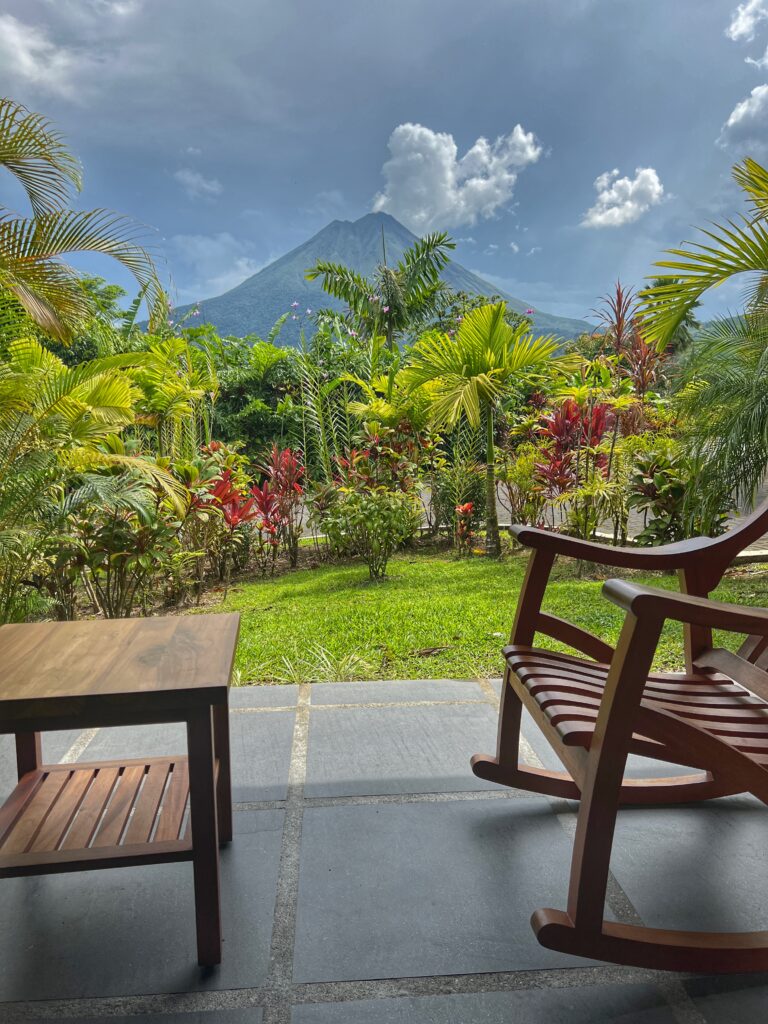 If you are like me finding a hotel in La Fortuna was full anxiety by hotel search. There are just so many darn hotels in the area and so many the same prices with similar 9/10+ reviews.
I was going back and forth between a ton of hotels in the $100-200 range and could not figure out where to stay. However, after visiting a few now I can wholeheartedly say you will absolutely love Arenal Manoa.

Yes, there are arguably "nicer" resorts such a The Springs, Tabacon or Baldi that have their own massive hot springs and are indeed luxury places. However, at 2-5x the cost of Arenal Manoa there is no way the value adds up to what you also get with Manoa.
Arenal Manoa is absolutely gorgeous and you stay in your own little duplex huts that blend so well into the jungle that surrounds you.

Manoa has everything you could want in a luxury place to stay as well including an immaculate view of the arenal volcano from every part of their resort.
They have their giant pool with a swim-up bar that has a great view; multiple thermal hot spring pools on-site with a bar, a charming spa next to a trickling stream surrounded by jungle; and a luxurious restaurant overlooking a pond with caymans, lizards and tons of wildlife.

The rooms are great, the place is extremely clean, the grounds are amazing, the staff or so helpful even down to the whatasapp # you can always message if you need something and honestly it has everything you could want from a hotel in La Fortuna and more!
So, stop racking your brain and going crazy like I did on where to stay, and trust that you can book this place and be extremely happy.

It is so affordable it's an adorable place and hopefully you will be out exploring a bunch anyways so spending $300-500 to stay at The Springs or Tabacon is not necessary.
Look no further, this is the place to stay! You will be hosted like a king and absolutely love this place to stay while also saving a few dollars from not booking at the $400+ places!