What is the best hotel in Sayulita? What is the best hotel near Puerto Vallarta? There are so many great places to stay in Puerto Vallarta & Sayulita it is hard to pin down the best place to stay!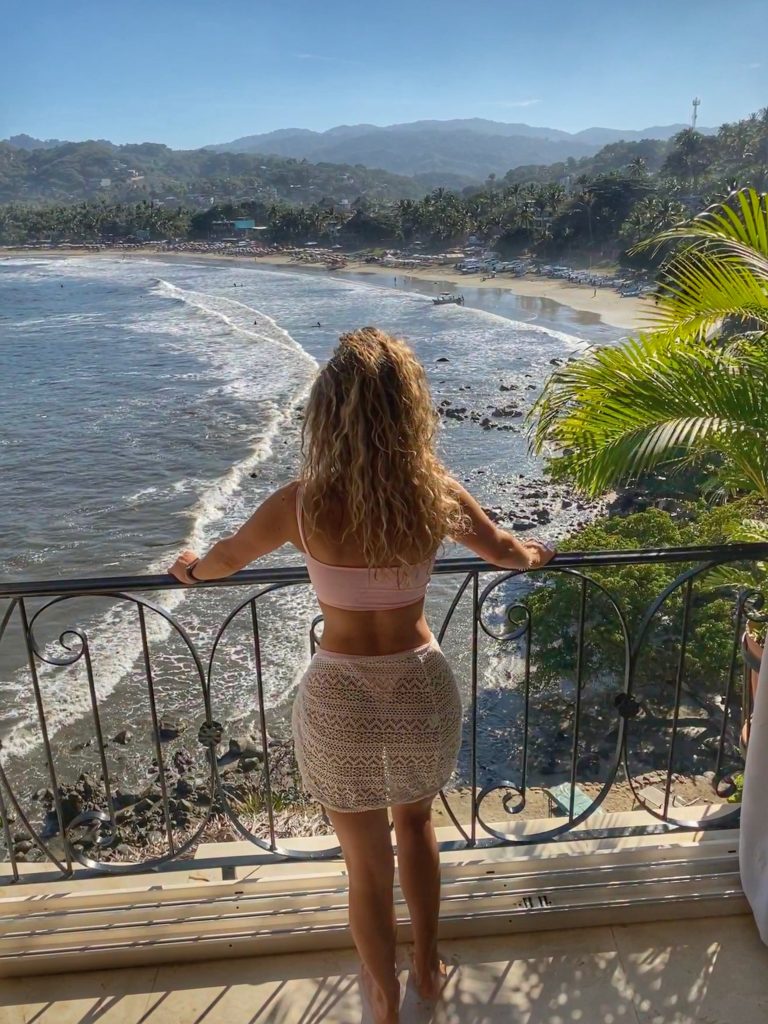 You are in luck as we have found the most amazing hotel in not just Sayulita but even is the best hotel in or near Puerto Vallarta! To save on this hotel use discount code LAVEAY2021 to save 15%! *not valid on holidays and 2 day booking minimum.
Just 40 minutes from Puerto Vallarta & overlooking the Sayulita beach is one of the most amazing hotels we have ever seen.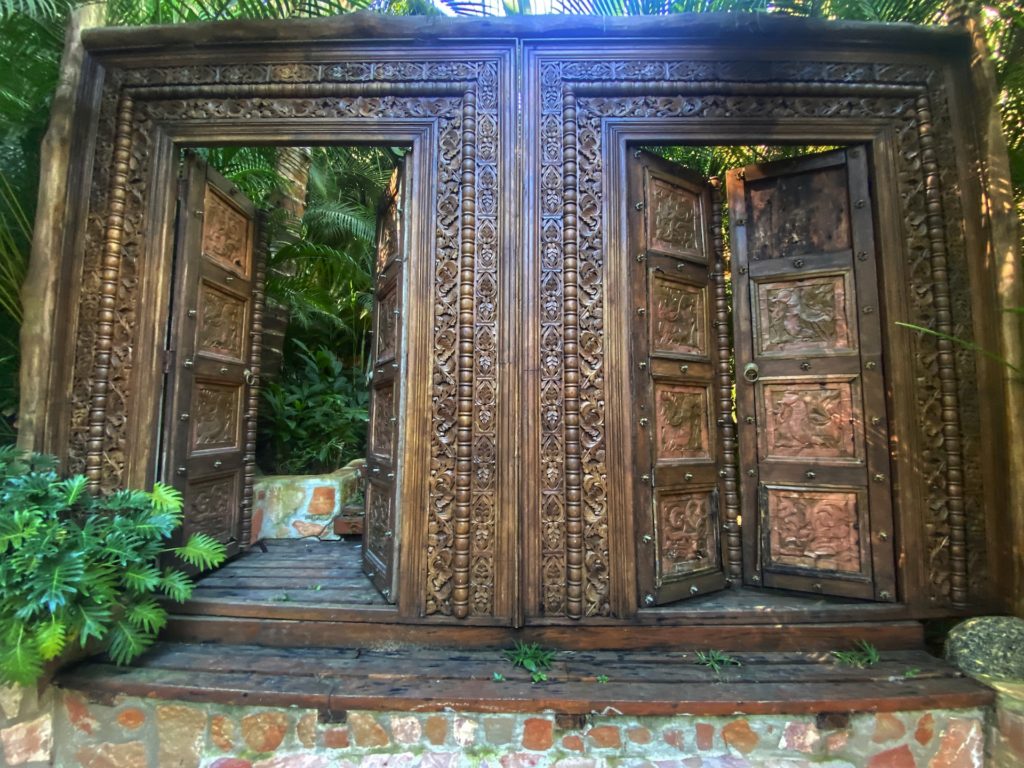 The answer… Villa Amor in Sayulita is the best hotel in Sayulita & the Puerto Vallarta area. This hotel makes you feel like royalty or you are on The Bachelor.
Imagine waking up to views of ocean and falling asleep the crashing waves right outside your window. See here for the 30 best things you should do in Sayulita!
The views from Villa Amor, the service, the staff… everything about this hotel is absolutely amazing. It is not hyperbole to say this is one of the nicest if not the nicest place to stay we have ever stayed at. This is also the best place to stay if you are having a Sayulita wedding.

The view from our room was one of the most surreal moments… it was as if we were famous overlooking the water & Sayulita beach. The use of outside/inside is amazing with bedroom windows being able to be fully opened turning your room into a stunning balcony overlooking the ocean.
They have living rooms, bars, kitchens, sitting rooms and more all outside. We had to work one of the days we were there and having the laptop up on the table on our living room/patio overlooking the beach & ocean was something else.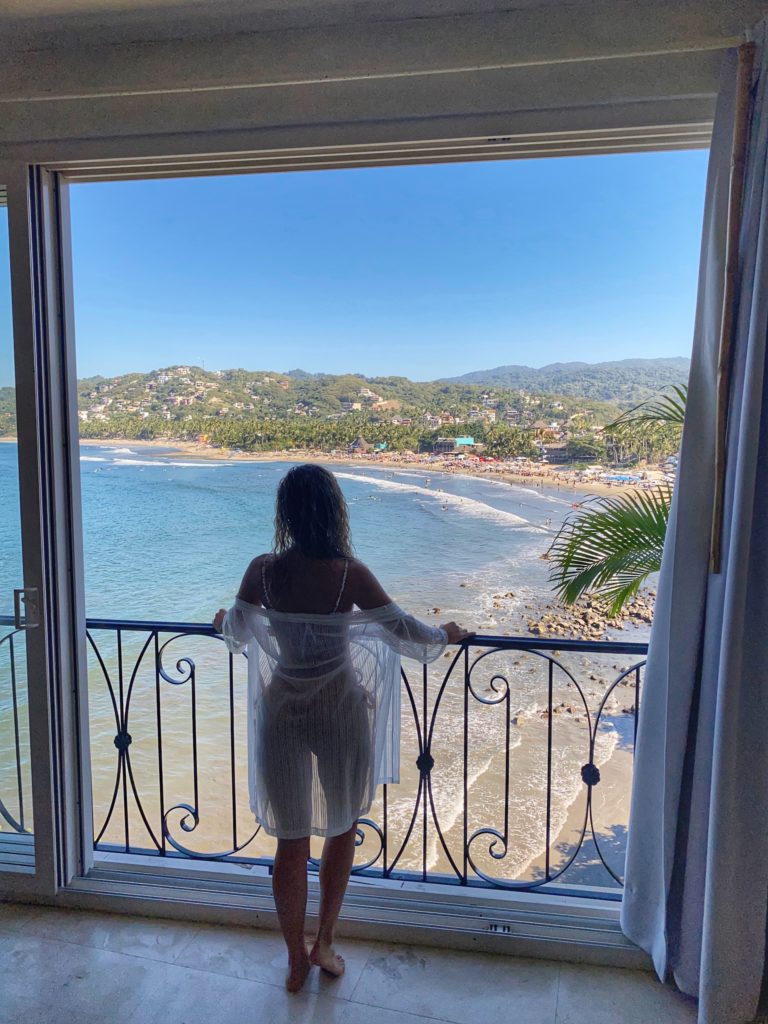 The decor of Villa Amor is also incredible as each villa is uniquely decorated and no detail is spared. It doesn't feel like a hotel at all but more an extravagant home. From the potable water they provide in the glass jug to the shampoo wrapped in burlap and string, every detail is perfect.
Their use of the natural environment surrounded in trees, wildlife and lush greenery is unparalleled. Your villa and patio is surrounded by trees, flowers & tropical birds all around. Some of the villas even have their own private swimming pools!

We actually had an unfortunate case of food poisoning from a nice restaurant in town and didn't leave our villa the entire day. While it was awful feeling so bad, it would have ruined the trip had we not been at Villa Amor.
We didn't leave our Villa really but we were in Villa Terrazza that has this amazing huge outside couch on the patio overlooking the ocean, surfers and the beach. What could have been a terrible day stuck in a hotel room still managed to be a nice day snuggled up outside soaking in the fresh air and enjoying the view.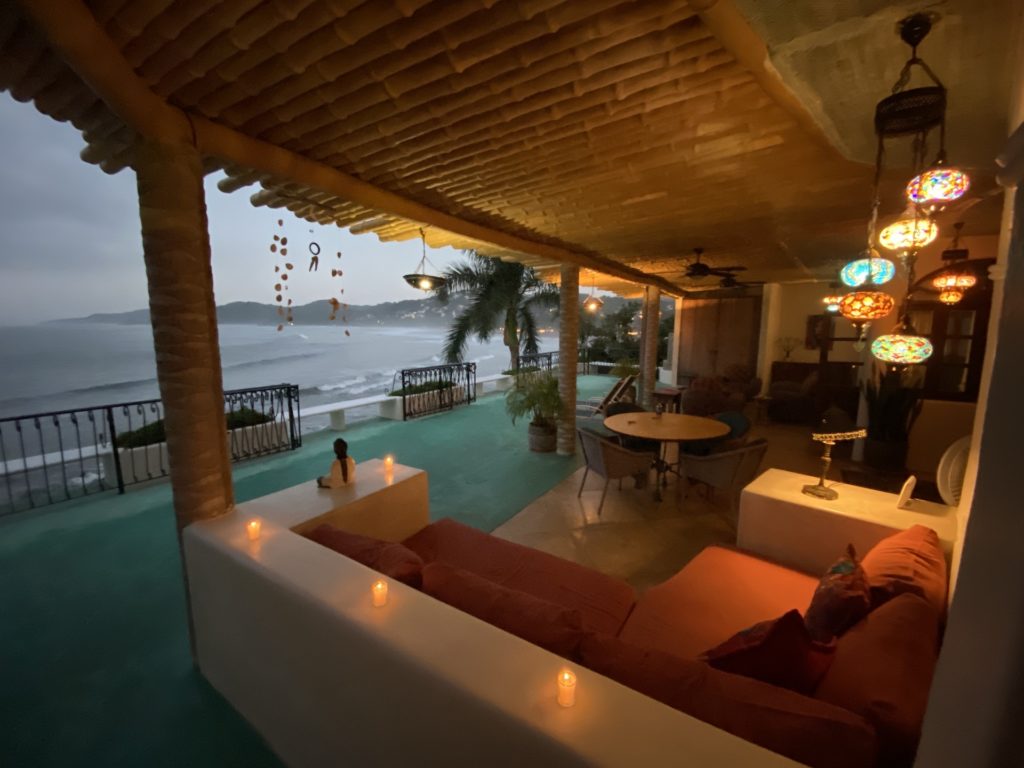 Villa Amor is a little pricey but if you were to ever splurge this is the place to do it. With that said, they do have rooms for every budget from great deals on studio rooms to enormous three bedroom villas with private pools!
While the costs are more than some other hotels in Sayulita it truly isn't that costly at all when compared to hotel costs in places like San Diego, LA, Miami, Cabo, Cancun or other US vacation destinations.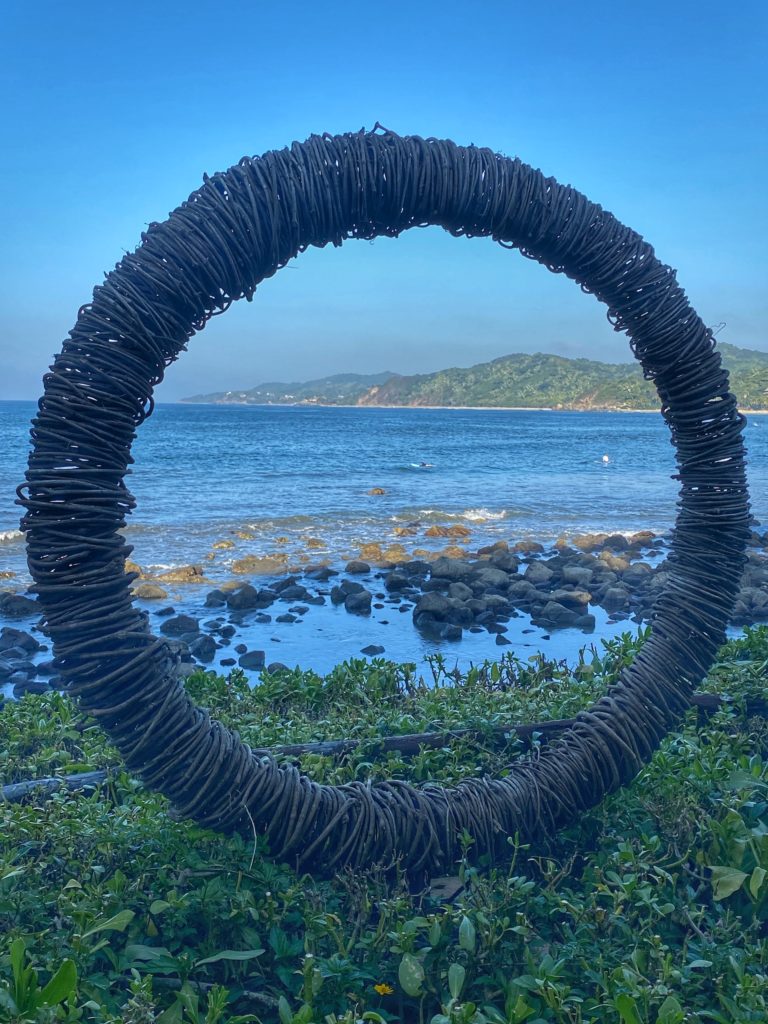 Sure if you are comparing Villa Amor to 2.5-3 star hotels in Sayulita it seems expensive but if you compare it to any 4 or 5-star hotel in the aforementioned locations it is a deal! I also recommend this place over visiting any of those places above!
We could go on about Sayulita itself, and will in more articles, but if you are looking for a place to go in Mexico this is it. We truly love it as much as Tulum and much more than Puerto Vallarta, Cancun, Cabo, Playa Del Carmen or any of the main tourist spots in Mexico.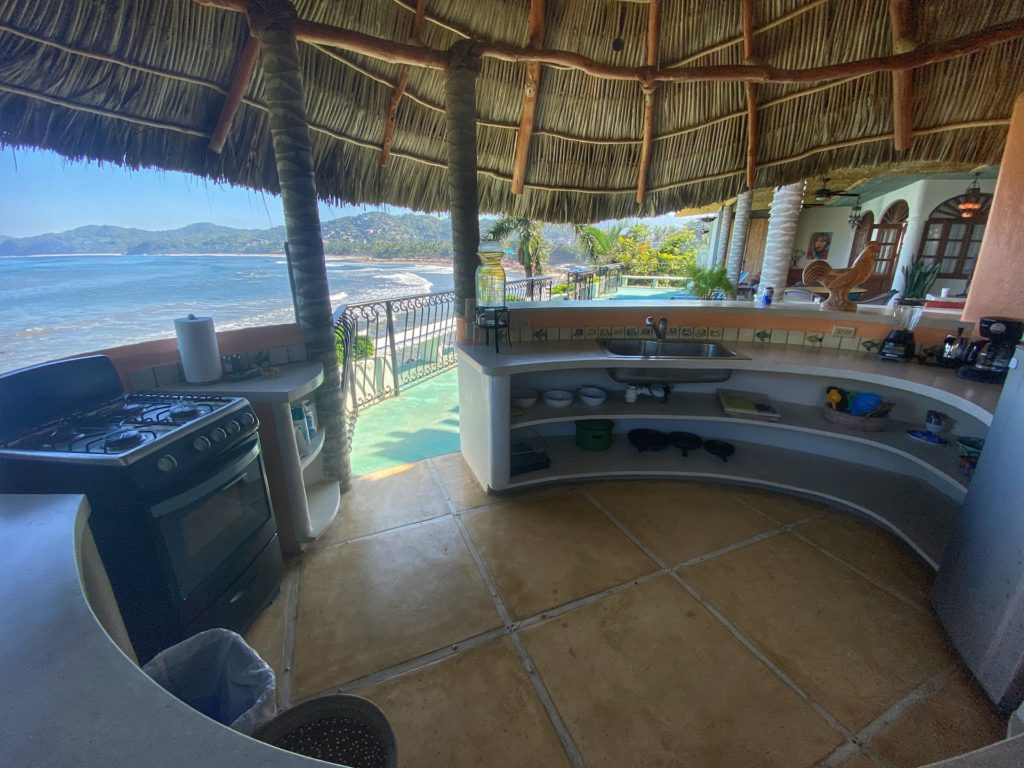 The best hotel in Sayulita also comes with a multi-level swimming pool with a bar, stunning spa, outdoor yoga studio, beachfront bar & restaurant. The hotel truly has everything including the best staff!
To save on this hotel use discount code LAVEAY2021 to save 15%! *not valid on holidays and 2 day booking minimum. See the hotel site here to book rooms!
Where Is The Best Hotel In Sayulita?
Villa Amor is just 45 minutes from the Puerto Vallarta airport, just a $25 uber. located at the South end of the bay just a few steps off the beach. While it does not have its own beach right out front, it is truly just 30 seconds to walk down to be on the main Sayulita Beach, where you will be greeted by masseuses offering $30 massages.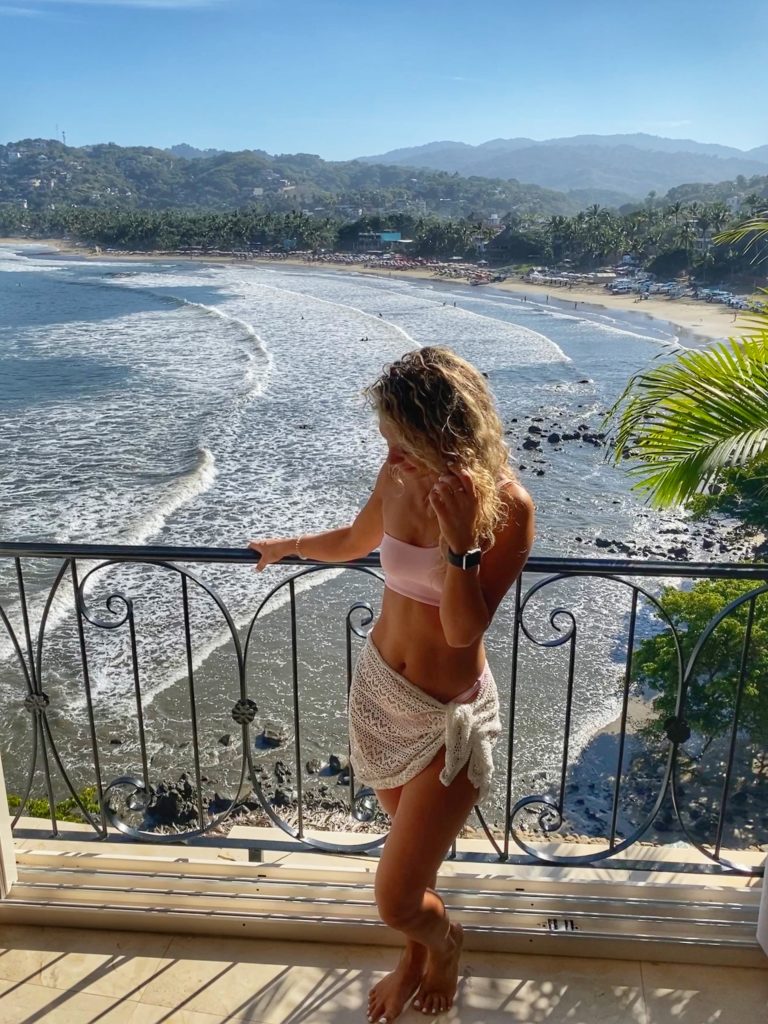 Best Place To Stay For A Puerto Vallarta or Sayulita Wedding
Villa Amor is the best hotel for a wedding in Sayulita. They have 3 bedroom, 2 bedroom, one bedroom and studios available for every budget! Everything you could want for your wedding and place to stay is right here.
Best Place to Stay For A Honeymoon In Puerto Vallarta & Sayulita
If you were thinking of a honeymoon in Puerto Vallarta you need to come here. Get away from the crowded resorts and escape to paradise.
Sayulita is a honeymooners dream and we would come here 10x over going to Sayulita. This place is the most romantic place to stay on earth and it is even named the villa of love!