The Hotel Sol y Luna is not just the best resort in the Sacred Valley but it might be the best hotel in Peru and even the world!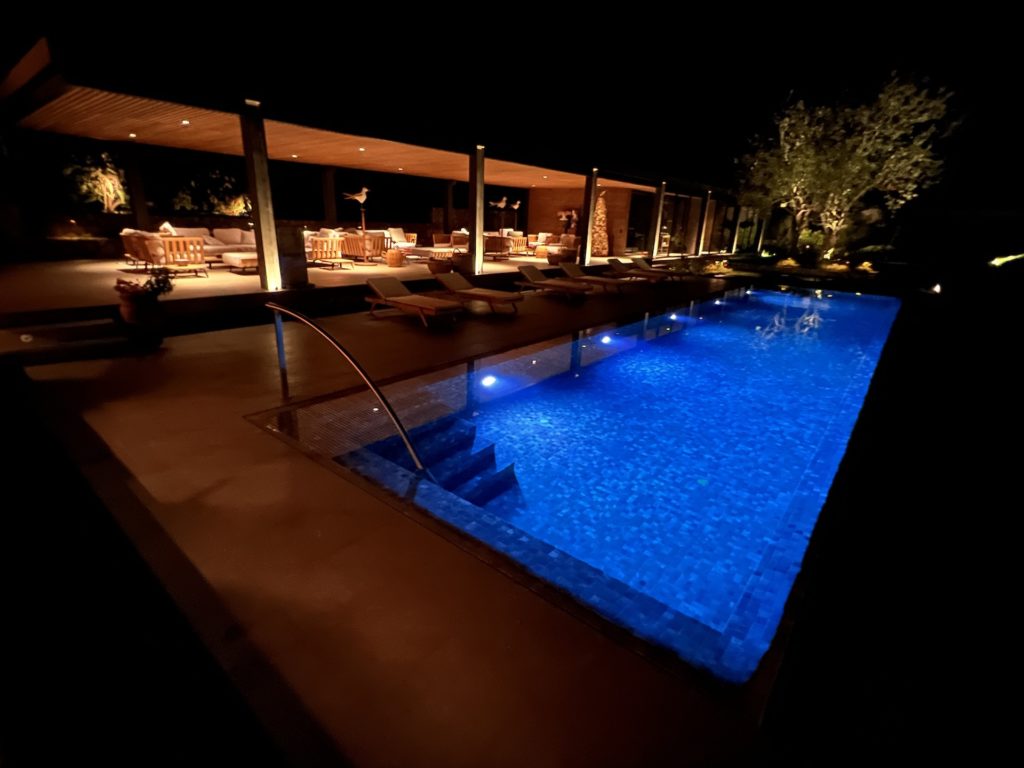 What makes it the best resort in Peru? Well I could go on about the amazing grounds, the giant luxurious casitas that you have all for yourself, the stunning pool area and more!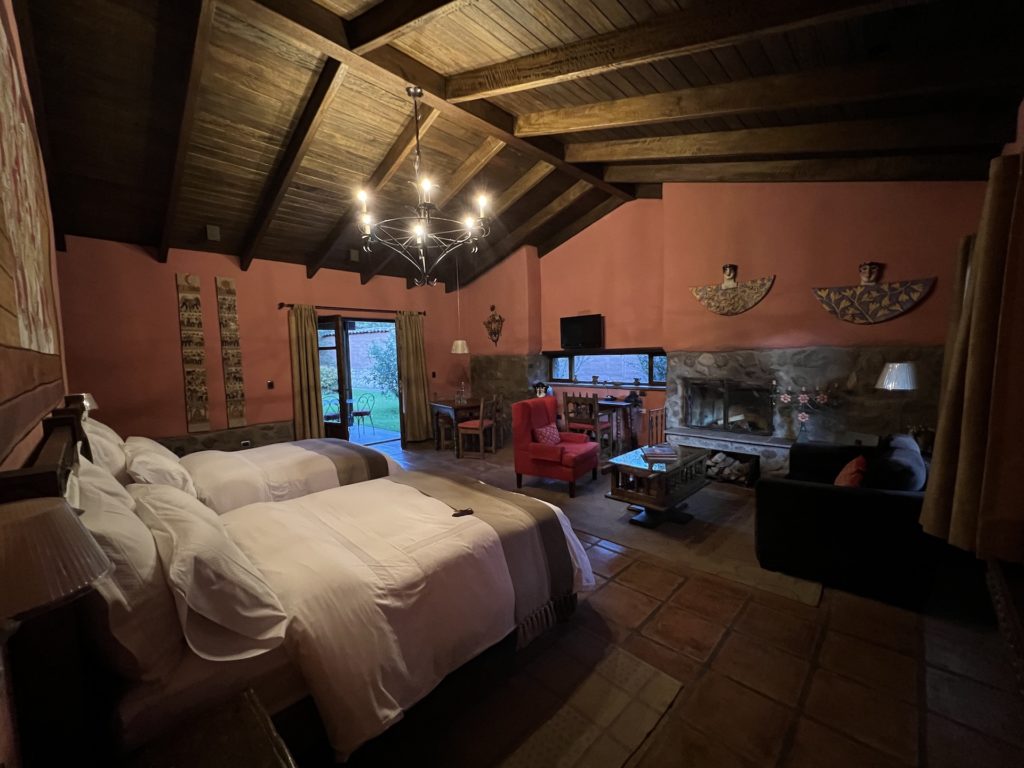 However, while there are equally attractive hotels in the Sacred Valley, what separates Sol y Luna is their philanthropy. Before I get to their incredible commitment to helping the local community, I have to tell you how beautiful the hotel itself is!
It is also a great place to use as a homebase going to or returning from Machu Picchu. Here is an entire guide to Machu Picchu as well if were looking for tips & info on how to hike it.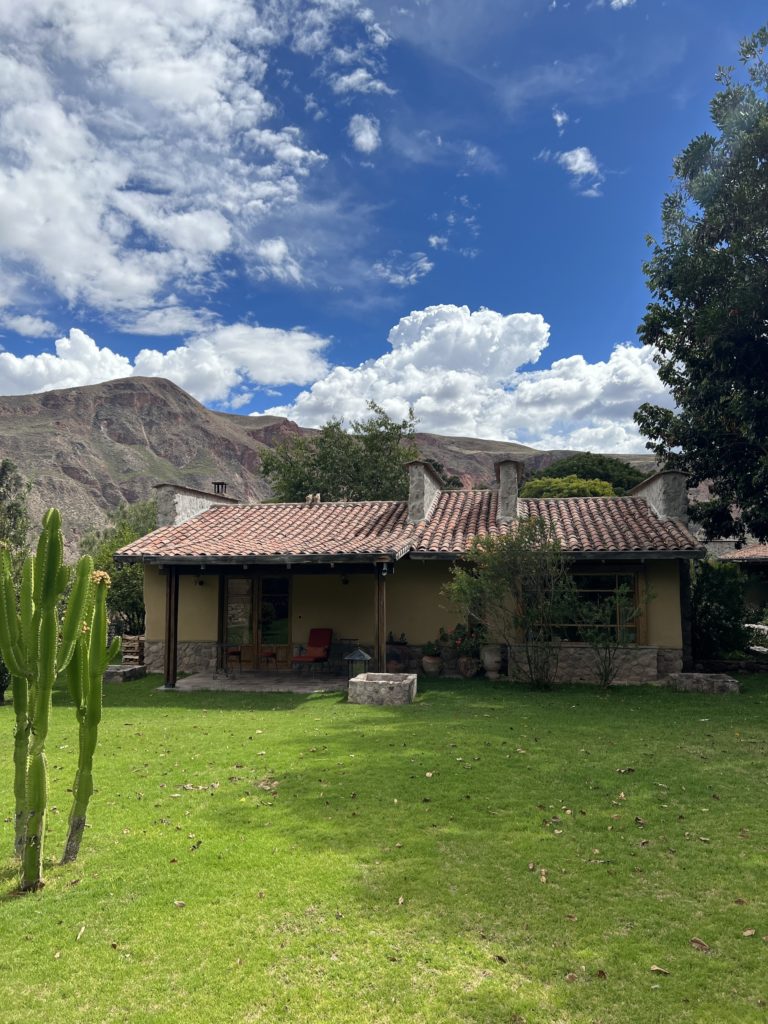 The enormous grounds house multiple casitas that all have large bedrooms, living rooms that have fireplaces, a little office space, patio with fire pits, a dining area, giant bathrooms and some even have hot tubs!

The grounds with the stone walkways covered in flowers, trees, cacti and the sounds of tons of harmonic birds surrounding you give you the feeling of being immersed in nature.

If you want relaxation this is it, especially if you just did a Machu Picchu trek.
There are few better places to enjoy a glass of wine or cup of coffee than your patio with views of the grounds and hills surround the hotel as all sorts of birds sing around you.

The bathroom alone is fit for a king and no expense is spared with a view from your tub like no other.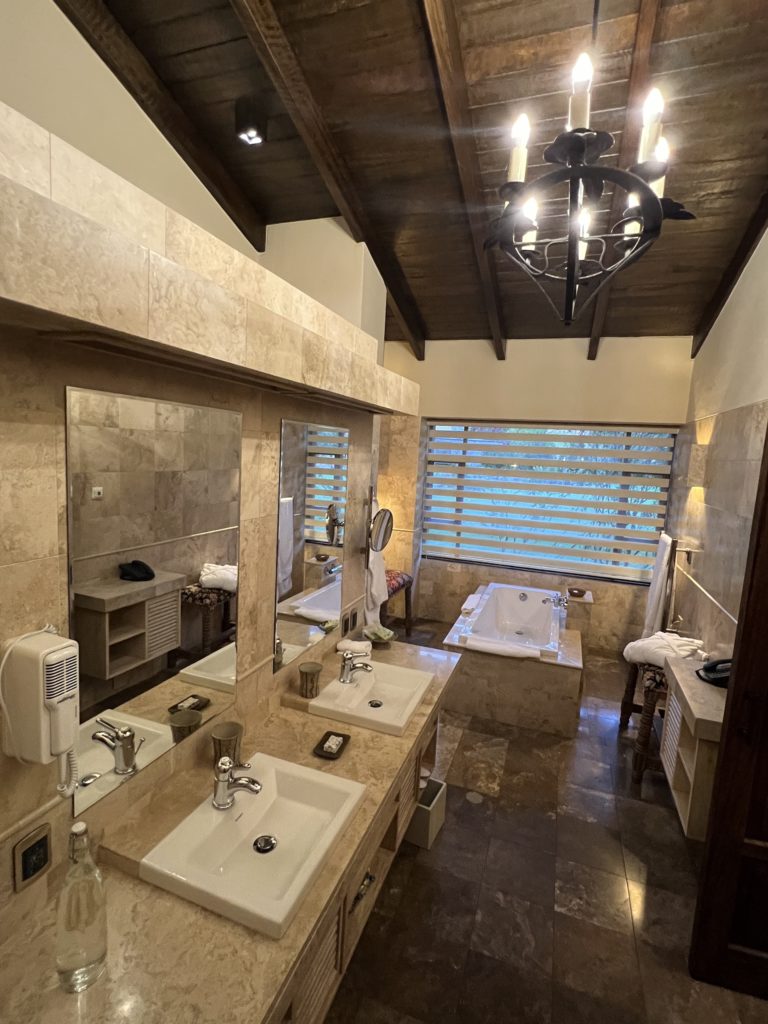 Now that you know how beautiful the appearance of Sol y Luna is, it's time to know about the beauty of its heart.
Years ago Sol y Luna was helping out in the community with kids in the area but wanted to do more.
Fast forward to the present day not only do they have a school, they also have an amazing foster home.

The school provided scholarships to many kids in-need so that they can get education.
It also has a class for kids with disabilities. Unfortunate in the rural villages kids with disabilities can be looked down upon and shunned from society.
Sol Y Luna has a part of the school just for those kids with disabilities so they can get the same opportunities as all kids.

Then there is their foster home, which houses 16 kids and continues to grow.
It also provides daycare learning space for 6 more kids who need help in school due to not having electricity in their homes and other issues.
There are some of the saddest stories of kids here, which have turned into great success stories with the help of Sol y Luna.

They took in one girl with disabilities who at age 8 could not walk or speak. She was found tethered to a chair living in a farmhouse with Guinea pigs, chickens and sheep.
She was eating feces for food to stay alive and they even found evidence that she was being raped.
This poor girl among others was taken in by Sol y Luna and & years later she has made incredible progress and become quite a success story!

So while you may have stayed in many beautiful hotels before, you must stay here for not only the benefit of your own happiness but also to help give back to the kids in need in this rural area.