Want an easy paloma recipe? You are in luck as this drink is just a few ingredients and you will get the best paloma cocktail!
Tequila is a lot of people's favorite liquor but it is so hard to make a good recipe out of it! The Paloma is the best tequila drink that isn't too sweet and isn't straight tequila.
Some people of course just love tequila and drink it straight or on the rocks but that is tough. Some people like tequila soda but that is awful and some like tequila pineapple or margaritas however typically you can only drink 1-2 of those before they get too sweet.

These drinks all left me wondering, what is the perfect tequila drink? What is not too sweet and what is not a shot of tequila to the senses. Well, the answer is the Paloma! Tequila, some tart lime juice, a little soda water or grapefruit soda and you are off to tequila's pleasure town.
Paloma's are easily the best tequila cocktail and are pretty versatile. You can make them pretty healthy, as far as cocktails go, or you can make them bursting with authentic flavor via using Jarritos.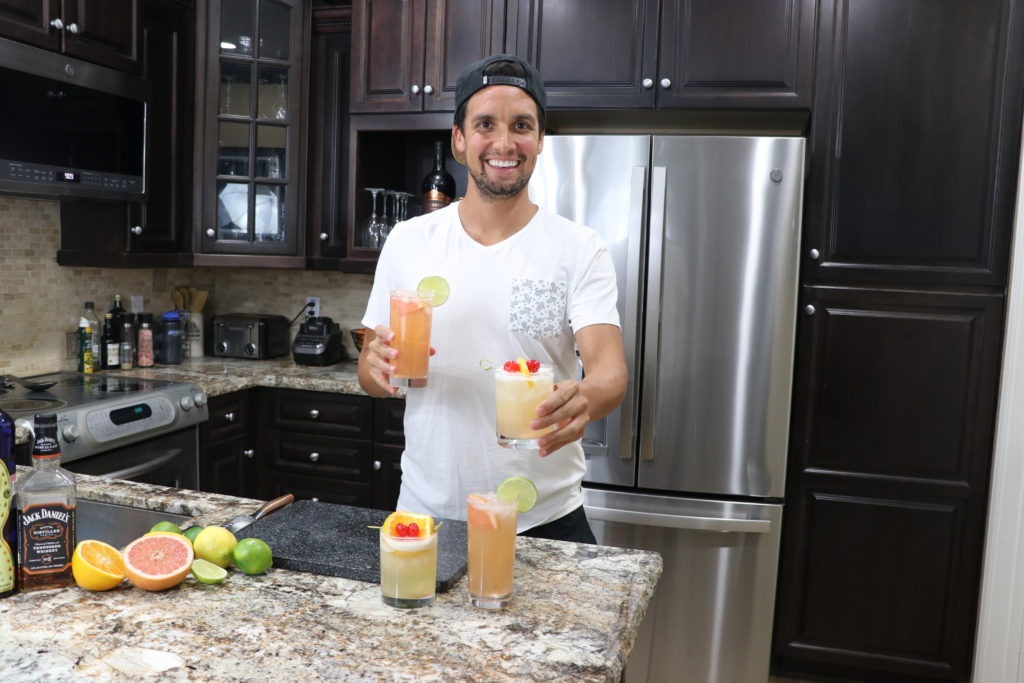 Experiment with your drink, if you want to make it sweeter you can always add some simple syrup; you can rim the edge with salt or sugar; if you don't like grapefruit juice try it with orange or lemon soda… lots of great options!
Best Soda For A Paloma?
To make a true paloma cocktail Squirt and Jarritos are the more traditional soda's to use. However, you really can use any grapefruit soda and it will turn our great. If you want to reduce the sugar there are a ton of grapefruit sparkling waters in stores you can buy and still taste amazing.
How do you make a skinny Paloma?
This is pretty simple, just be sure to use fresh grapefruit and lime juice then use soda water vs. grapefruit soda. If you want a hybrid of skinny and also tastier than try a flavored sparkling water like Izzy's for example.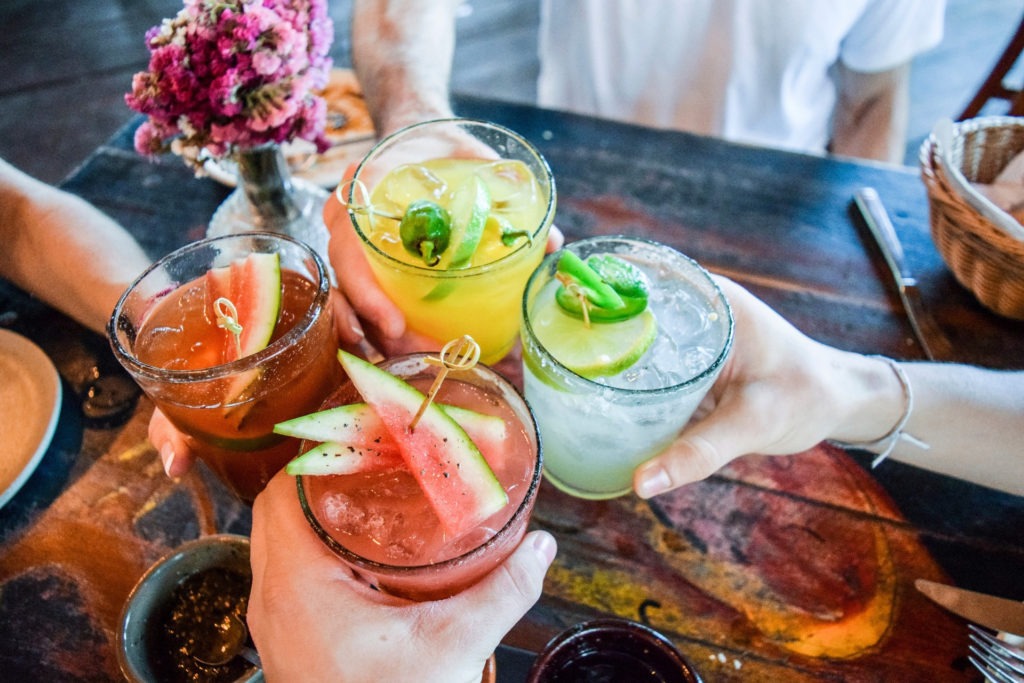 Overall the secret to making the best cocktail is to appeal to all the senses and create an ideal ambiance. You must make the drink look great, smell delightful, taste awesome and then set a perfect setting for your guests.
Making something look good is important as you drink with your eyes first! Make sure it looks attractive and like you made it with care vs. throwing a plastic cup at someone.
Aroma is necessary and is the reason craft cocktails normally have herbs and aromatics as the garnish. Ideally you are drinking in one taste, while then also breathing in a subtle aromatic smell, thus ideally hitting all your senses in one perfect fusion.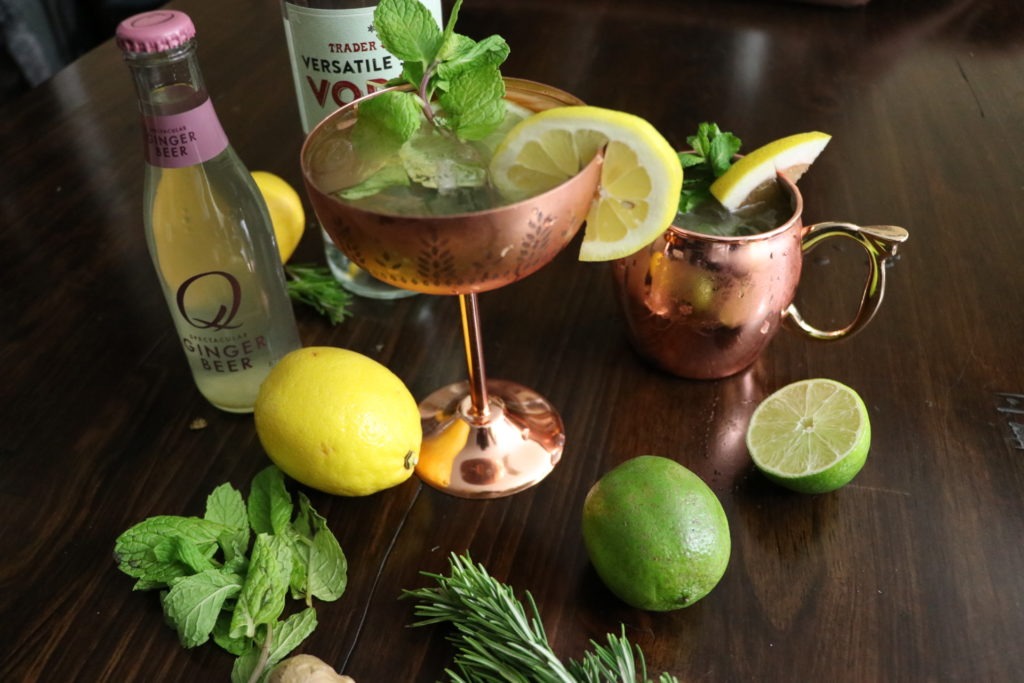 Obviously the drink has to taste good and that is my job with this recipe. With that said, feel free to customize the drink to your and your guest's tastes. Make sure you know if they like sweeter drinks or stronger, should be it spicy or what is the perfect spot for their favorite kinds of taste.
Ambiance is very important as a person's mood will impact how much they enjoy the cocktail. Are they having fun, are the lights down low, is there a campfire going, good music?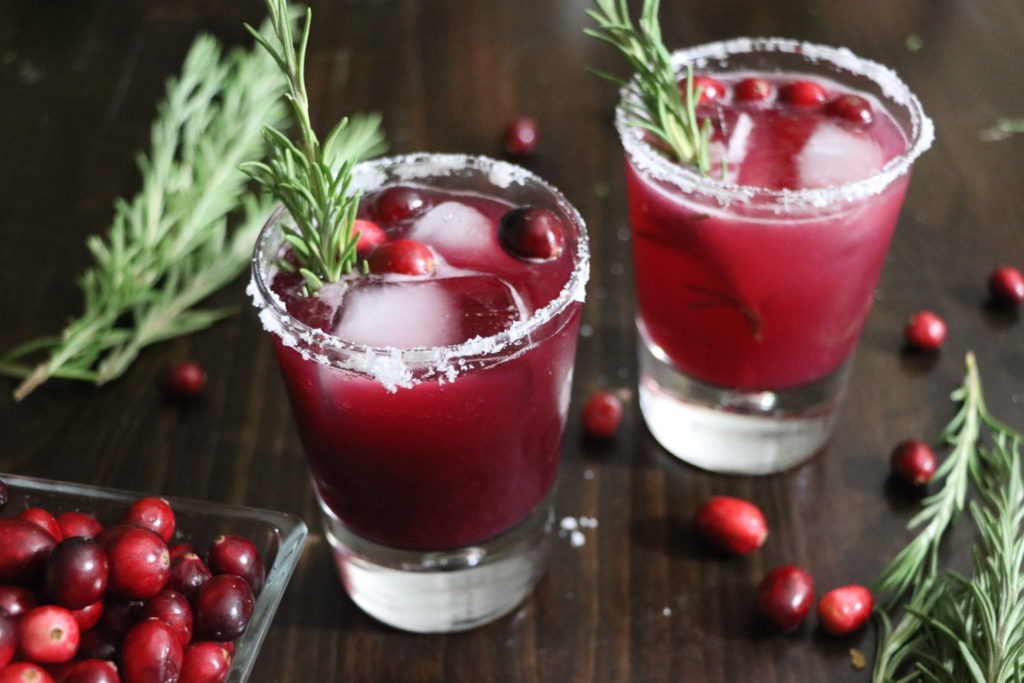 Overall someone will like their drink even more if they feel comfortable and happy in their setting as they go to taste their drink. This is why bars have certain lighting, the music and decorate their location a certain way. Do the same and make your drink more than a drink… make it an experience.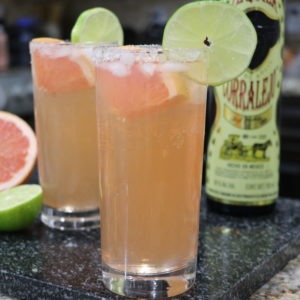 Healthy Paloma Cocktail Recipe
Tequila is a great alcohol but for those of us who find it a harsher taste, it is hard to find a recipe that makes it taste real good. Furthermore, making new unique cocktails is always a struggle and more often than not we end up making the same basic drink over and over. However, this is the perfect drink for people who want a Tequila recipe.
Print
Pin
Rate
Ingredients
2

oz

tequila

ideally use reposado, blanco or silver.

.5

oz

lime juice

.5

oz

grapefruit juice

2-3

oz

soda water or Izzy's Grapefruit Sparkling Water

for a more authentic version use Jarritos or squirt.

salt or sugar for rim
Optional
1

tbsp

simple syrup

or maple syrup
Instructions
Rim glass with salt or sugar and then fill glass with ice.

Mix together fruit juices & tequila in a shaker, then pour into glass.
Print Recipe
Also check out the Irish Car Bomb Drink for another unique taste. Three odd ingredients that taste amazing when combined together.