Traveling is near impossible due to COVID 19 and many states and cities aren't open making a vacation during the coronavirus pandemic tough. With that said, there is an amazing place to travel in the USA during COVID 19. It has a ton of outdoors activities to keep social distanced, beautiful things to see and restaurants & bars open under social distancing guidelines so you can eat & drink safely.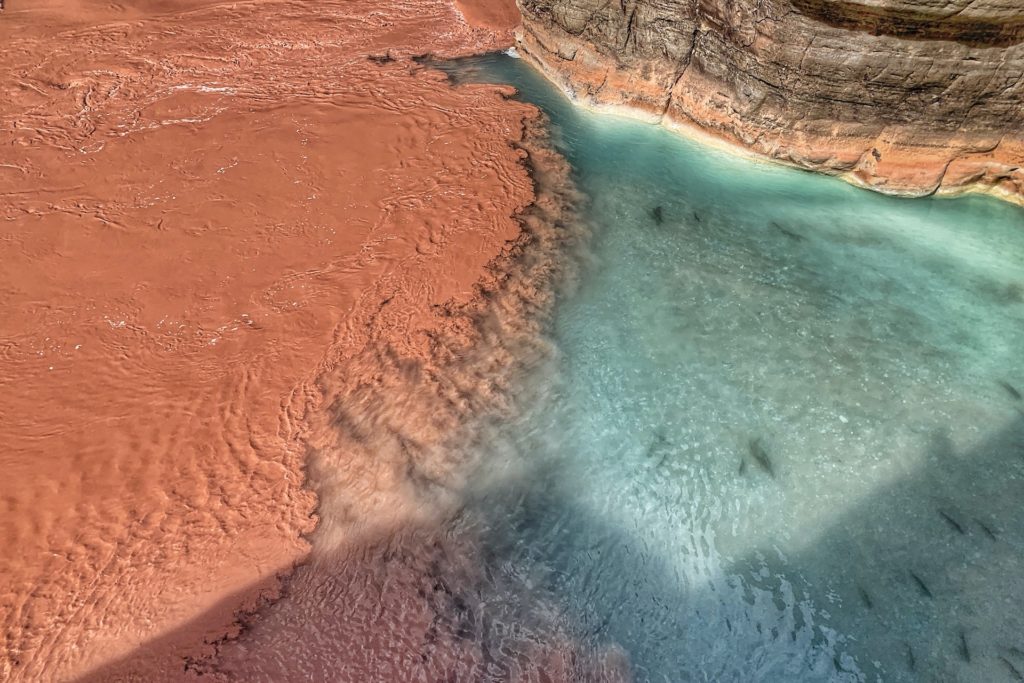 Where is the best place to travel during COVID 19 in the USA? Well it is Arizona, as it is one of the outdoor meccas in all of North America. This is a unique year to travel as well which means even if you aren't outdoorsy, it may be time to become a fan of nature if you want to leave the house.
In Arizona you can get outdoors and be completely social distanced while also seeing some incredible sites you never knew existed in this country! You can go to countless waterfalls, lakes, see turquoise water creeks, swimming holes, campfires, see the Grand Canyon, finally visit Sedona and countless other adventures.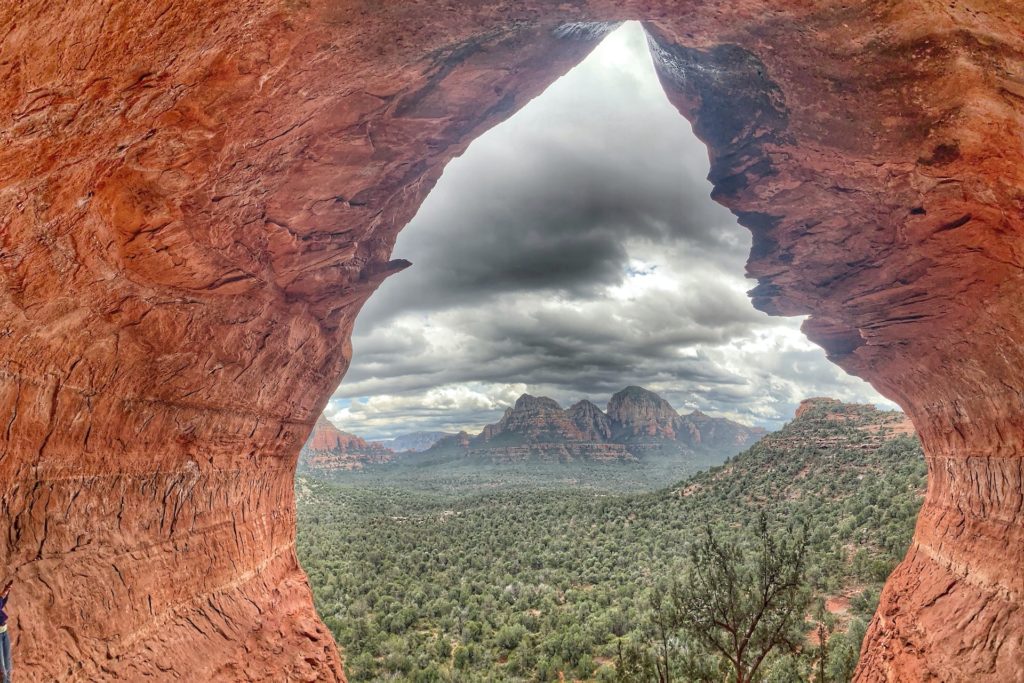 Of course you will need to be safe when visiting and abide by all social distance guidelines, however if you want to go anywhere during COVID, then Arizona is the place. AZ did see a spike in COVID 19 cases but the government also reported most of those were located in senior care facilities. However, do you research and only travel where and when you feel comfortable.

This article is for people who want to get outside of their homes and vacation safely in this new COVID 19 world. If you have ever wanted to rent an RV, camper van or go camping on a trip and be away from it all… now is definitely the time to do it, especially since there aren't any other options. What's crazy is that The Grand Canyon isn't even 1/50th of the amazingness you can see in Arizona!

Tourist spots like Sedona and Scottsdale have most all restaurants and bars open with their new social distancing rules. All trails are now open in Sedona and Arizona as well so there is a ton you can see! Some examples of an amazing trip and places you must visit in Arizona are below!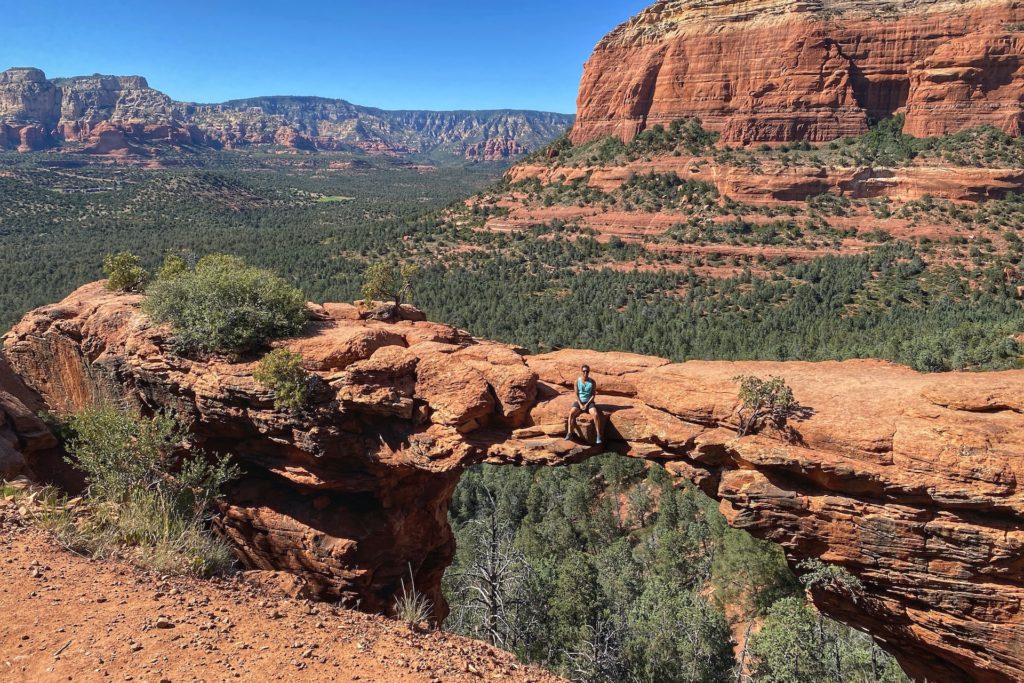 Sedona is the best place to go for a vacation during COVID 19. Sedona has so many outdoor activities and your ability to social distance while taking in immaculate beauty is unparalleled right now. If you have been stuck inside up North for a while, the vitamin D from Sedona and AZ might also be something to help the COVID blues.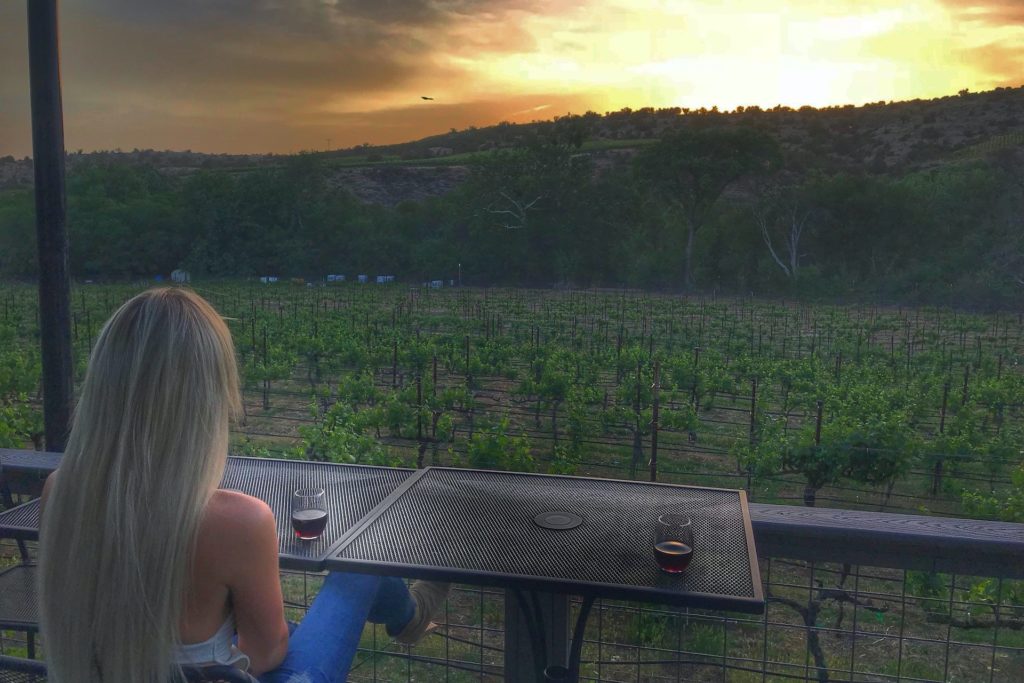 We have a ton of articles to explore Sedona by clicking the following links for: The Sedona Bucket List: 14 Things You Must Do; The Top 6 Hikes In Sedona; & The Best 9 Restaurants in Sedona. If you like wineries than that is an absolute must. DA Ranch and Page Springs Winery also offer outside seating and areas to be able to social distance and keep away from others.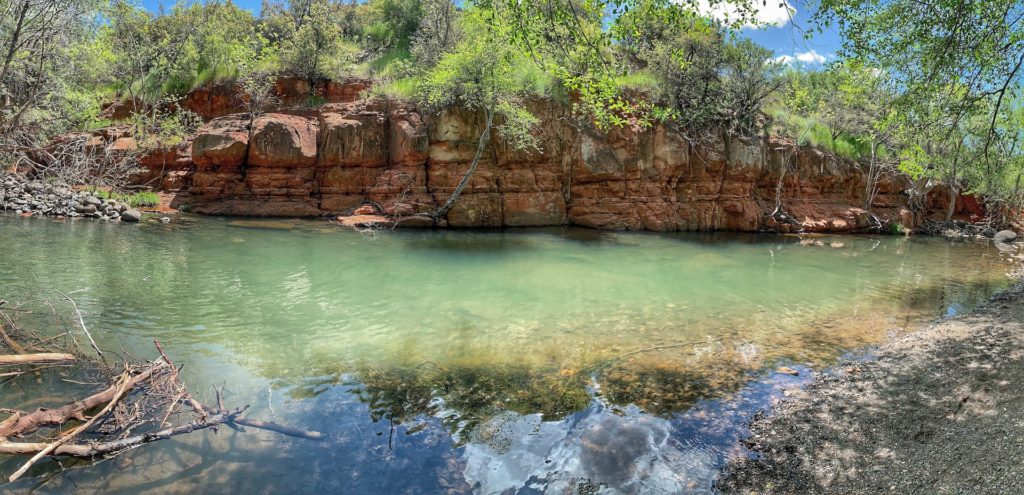 Whether you want a relaxing weekend by a pool, hiking, spas, wineries or to just go out for dinner, Sedona is a perfect spot to unplug, escape and overall recharge the batteries from what has been a stressful year thus far.

If you want something a little more fast paced then Scottsdale is the spot to visit right now as it is as open as cities get during this pandemic. With that said, it being open has created speculation as to why COVID 19 cases jumped as well, so please be smart and abide by all rules.
Similar to Sedona it has a ton of outdoor options or just is a great place for some R&R. Whether you want to golf, spa, lay by the pool, hike, go to the lake, shop, go out for dinner or safely go to bars then Scottsdale and Phoenix have what you need.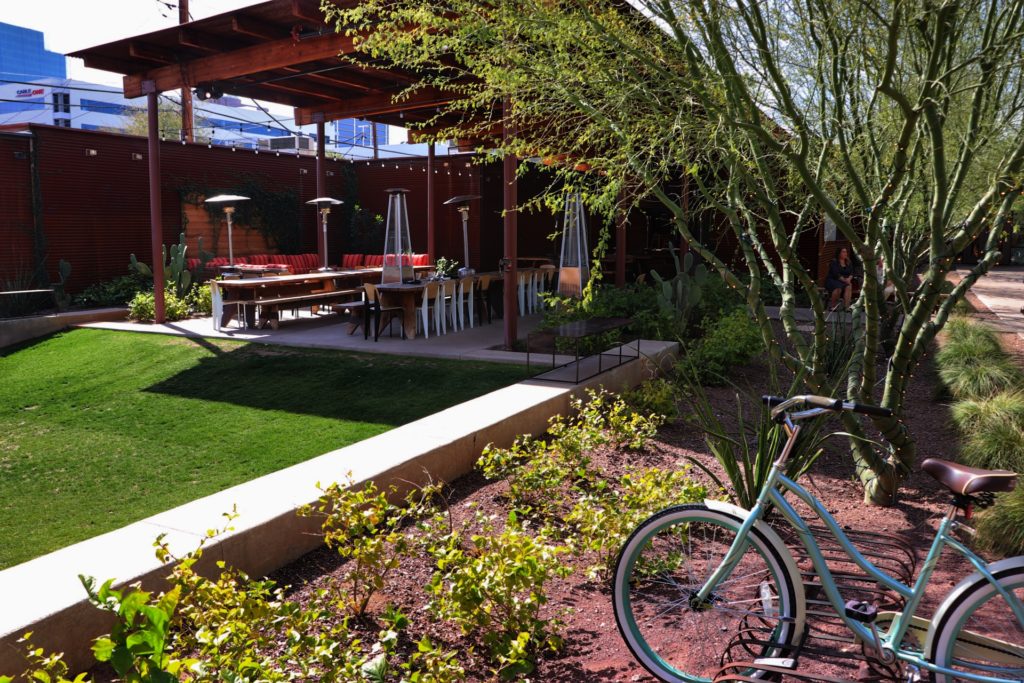 Scottsdale is also a gateway to a TON of waterfall & swimming hole hikes per this article. If you want to get crazy there is also live bull riding outdoors, which is in peaceful Cave Creek all outside and all following social distancing guidelines. See this article for that bar restaurant and the other 20 best bars in Phoenix.

It isn't the same crazy Scottsdale with everything going on but that just might make it better and more intimate. Of course only go where you are comfortable and be sure the place you visit is following the social distancing guidelines. As with Sedona this is a perfect spot to just enjoy some sun maybe have a few drinks and unwind.
If you have kids there is a plethora of stuff to do with them to get them tired and out of the house. The pools or even floating salt river is great for kids of all ages while being outdoors and enjoying life. See the following articles for great stuff to do in Scottsdale/Phoenix:  The Phoenix Bucket List: 17 Things You Have To Do; The Best 16 restaurants in Phoenix, & Best Hikes Near Phoenix.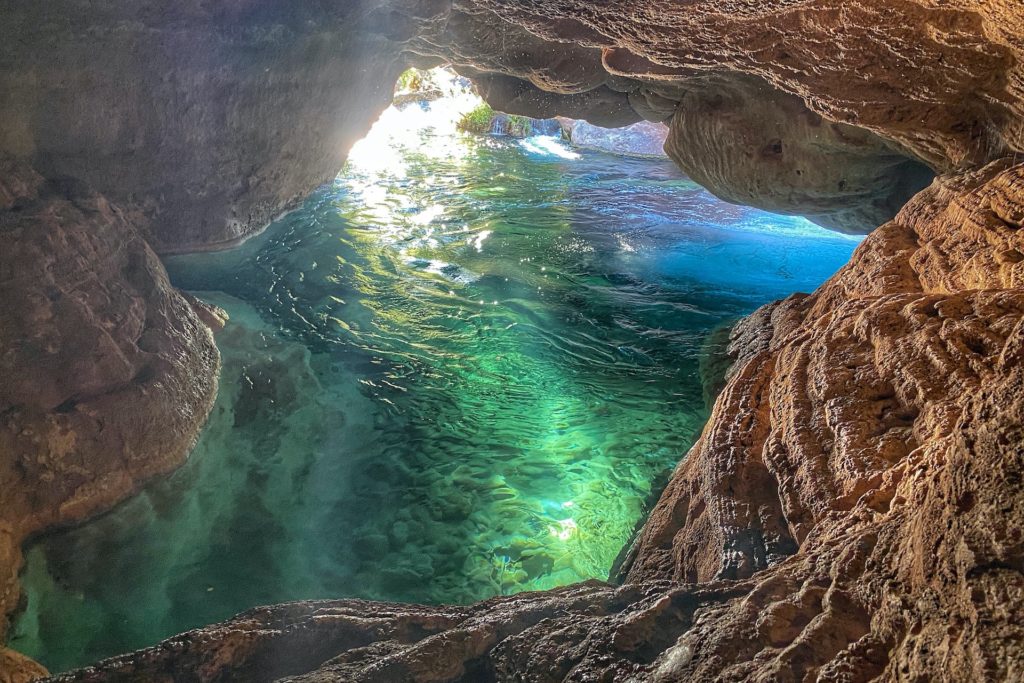 Northern Arizona

Northern Arizona is another amazing outdoor gateway. Up in Page you can visit Horseshoe Bend, Antelope Canyon & amazing Lake Powell. Of course there is the Grand Canyon, which is open and you can spend multiple days there.

If you want to visit Flagstaff it is another outdoors town with a ton of space to relax and unwind. It is nice as well as it comes with cooler temperatures than Phoenix and Sedona. Flagstaff you can be immersed in the forest as if you were in the Pacific Northwest, it is amazing the different ecosystems Arizona offers. Near Flagstaff you can visit Sycamore Falls, Grand Falls and even the south rim of the Grand Canyon is just 1.5 hours away!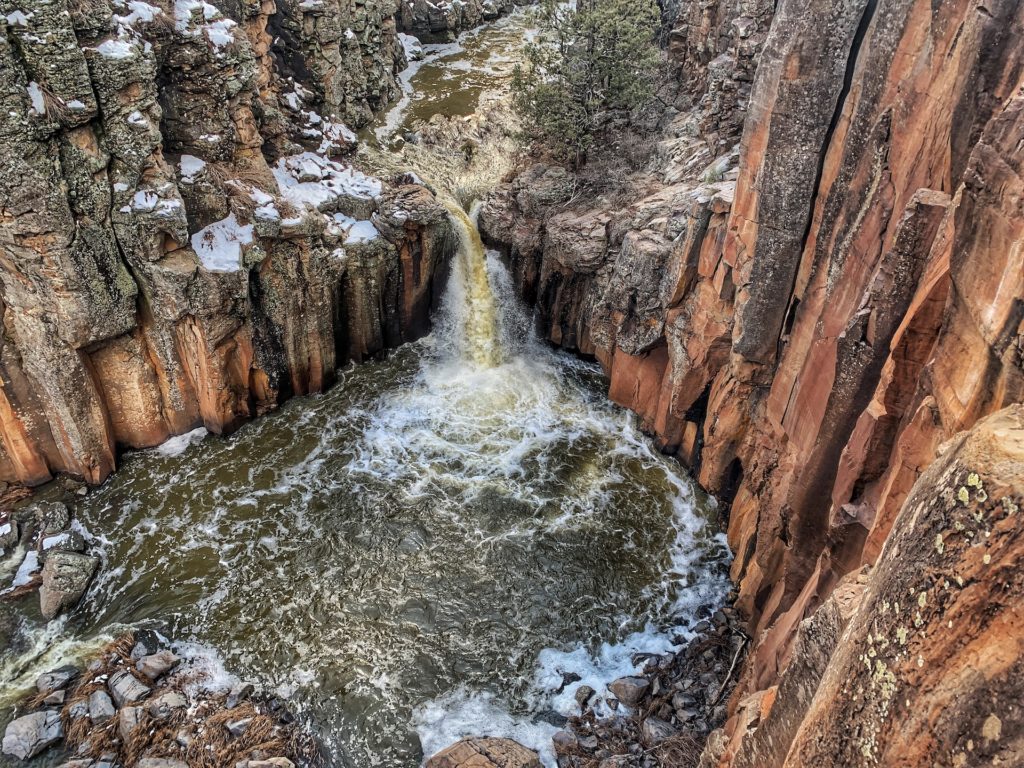 It definitely is a scary time to travel and it is hard to travel safely while also seeing something other than the walls in your house or a few block radius around where you live. If you want to escape and have an incredible time, get back to the outdoors, recharge and have an amazing time, well Arizona is the best place for you to visit during COVID 19.
Again, please be respectful of everyone and follow all social distancing guidelines, use hand sanitizer consistently and even wear masks inside public places if you want to be extra safe. In June Arizona has been named a hot-spot for COVID 19 cases so be sure to read up on all updates to make sure you are safe and comfortable in your travels.
While we do want you to travel we also want you safe as well as anyone you may encounter along your travels. Please be extra careful on your travels as we only advocate social distance travel and making sure everyone including yourself is extremely safe at this time. While you may not be worried about the pandemic it has been spreading like wildfire and you don't want to be the one who is spreading it via not being sensible and respectful to the cause.