If I was an expert on anything it would be guiding or hosting a bachelorette and bachelor parties in Phoenix. I have hosted 50+ of these parties all via friends or friends of friends who want to be shown around and have a good time.

I get a text a week during peak season on people asking me what they should do for their party when they come to town… which is truly another reason I started this blog. If there is one thing I am good at… it is this and this website should cover 90% of your planning.
I "once" was an Old Town Scottsdale degenerate so the party side I got you covered, I love to hike, love wine, love adventures and really everything you need is below with unique stuff to do that you can't do wherever you are from!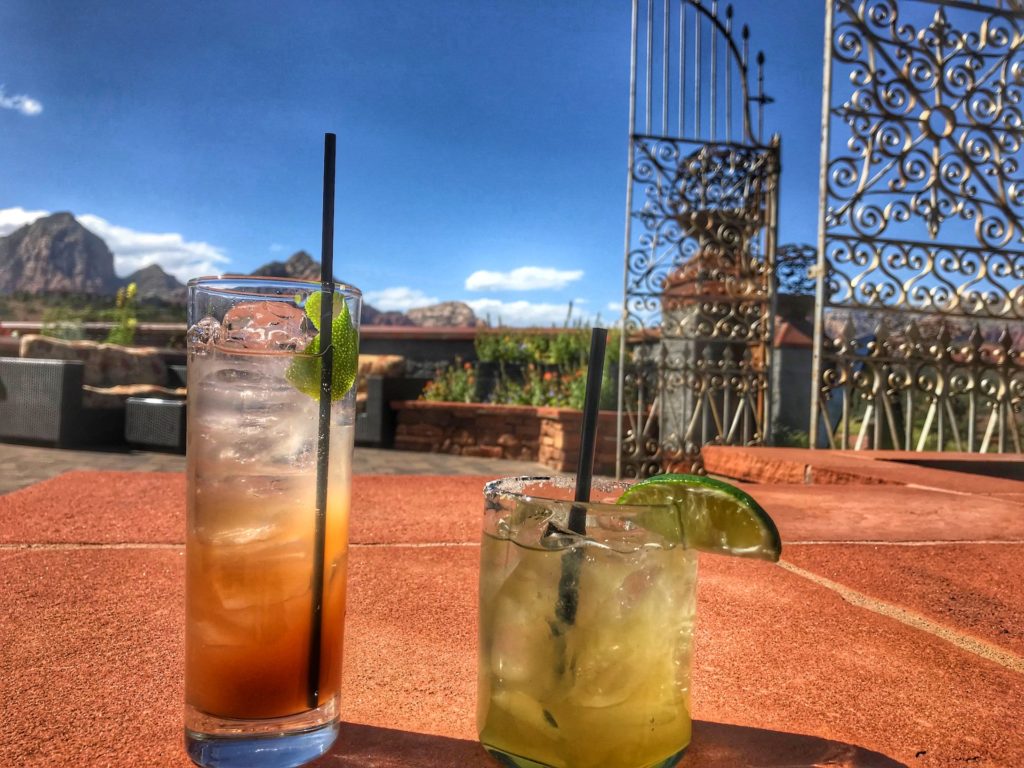 If you read my blog then you will know I try to also give you unique things to do that you can't do where you are from. You will also get articles for suggestions on where to eat, where to stay, when to come, getting around etc.
With that said, here is a list of must do things for a bachelor party in Phoenix/Scottsdale. See this article for the Phoenix Bucket List: 17 things you must do.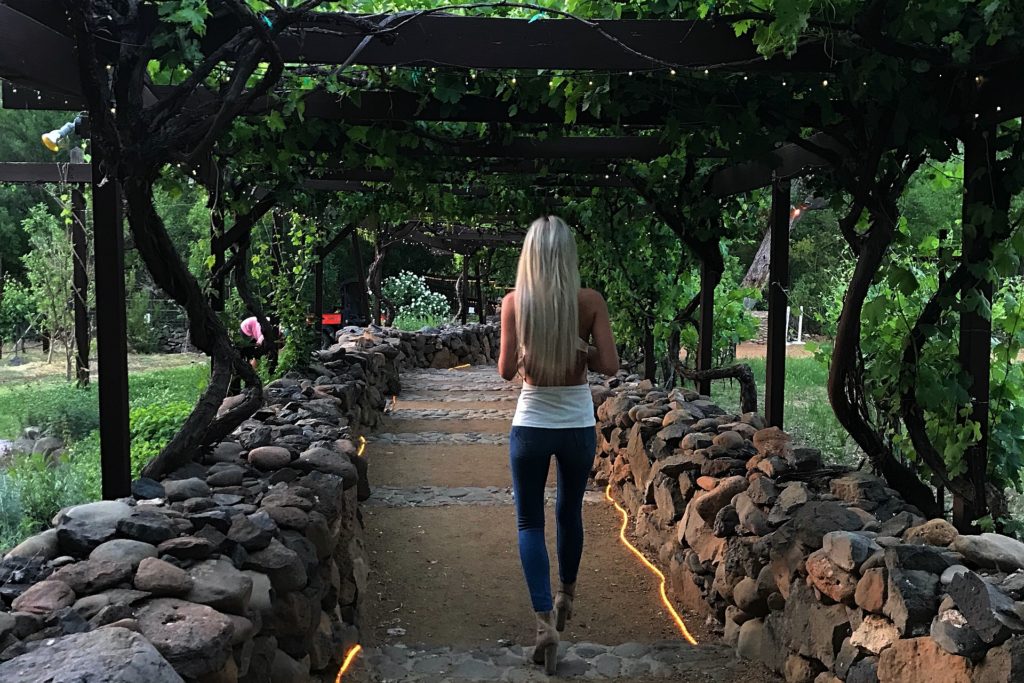 You may not know that Sedona has some great little wineries! While it isn't Napa it still is a great relaxing place to drink wine in an absolutely gorgeous setting. See here for the Sedona bucket list.
People kept telling me "Oh you need to go to Sedona" and I was like "ya okay, on my way… nope" but it truly is a one in a million place to visit so don't wait! I would go up there for a day and do a nice little hike from the list below and then start the winery and eating tour!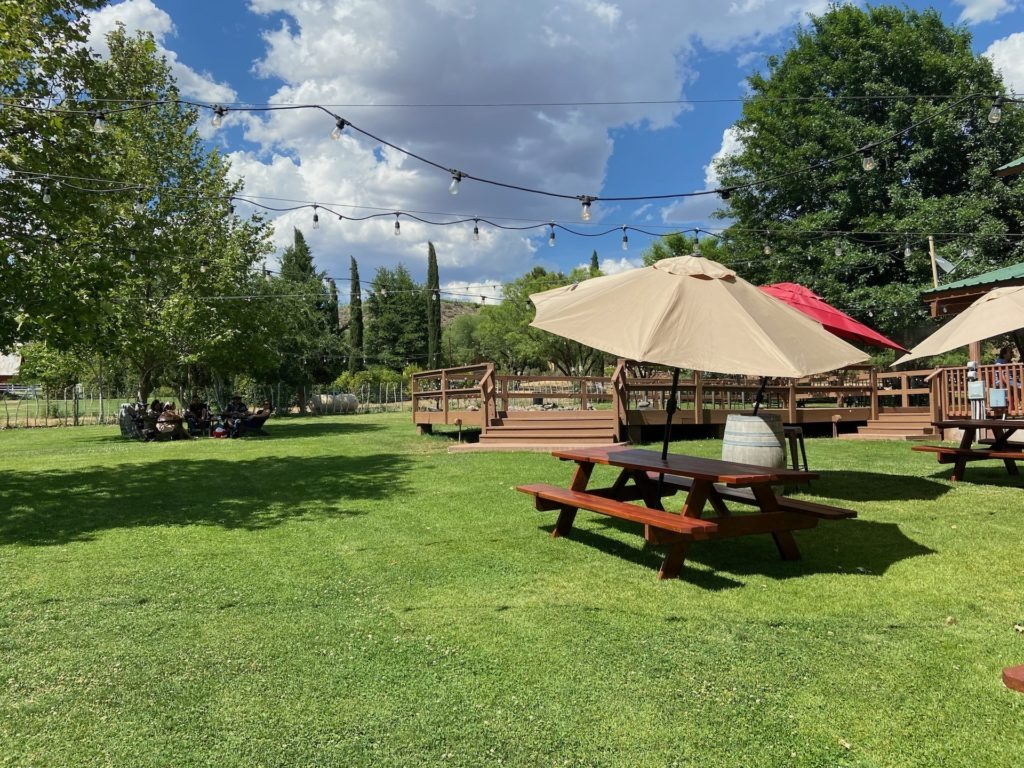 There are so many great places to eat and drink with a view, escape the city and get back to neature. Here are are the best things to do in sedona, the top hikes, must dos and donts and top romantic couples weekend.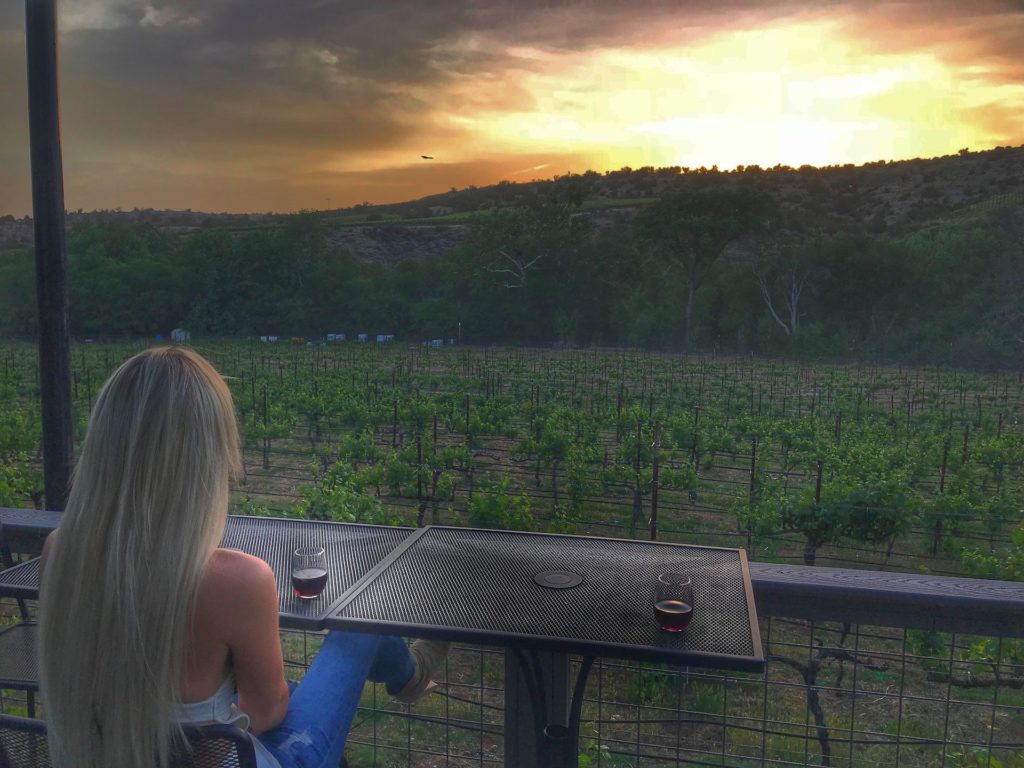 Bike Crawl In Scottsdale
Scottsdale weather is always amazing and getting on bikes to go to restaurants and bars is so much fun. Get outside, enjoy some sun and get absolutely lit on the best bike crawl you might ever do… be safe of course.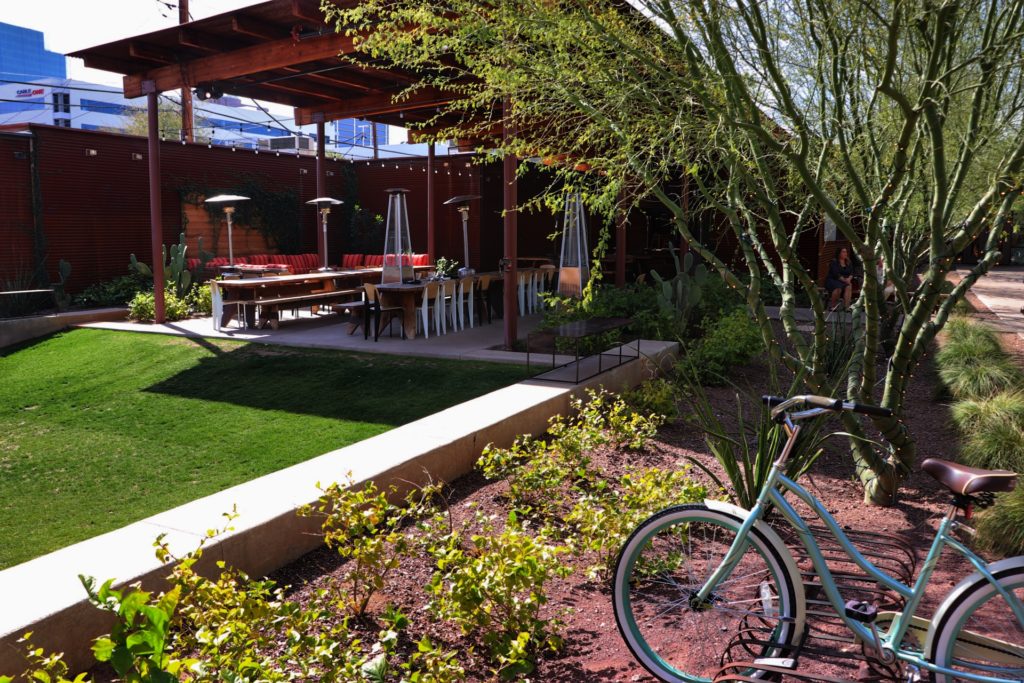 Sometimes your hotel has bikes or you can rent them or rent Birds and take a trip around old town. Head to brunch, go to a bar, go to dinner and everything all on the bike. If you are doing Spring Training then definitely bike to Scottsdale Stadium and R&R as part of your crawl.
Get Country
You may not know that Arizona was the gateway to the Wild West! With countless country bars like the more original Denim & Diamonds, or modern Whiskey Row or the best bar in Phoenix, Buffalo Chip Saloon, you are sure to have a great country time!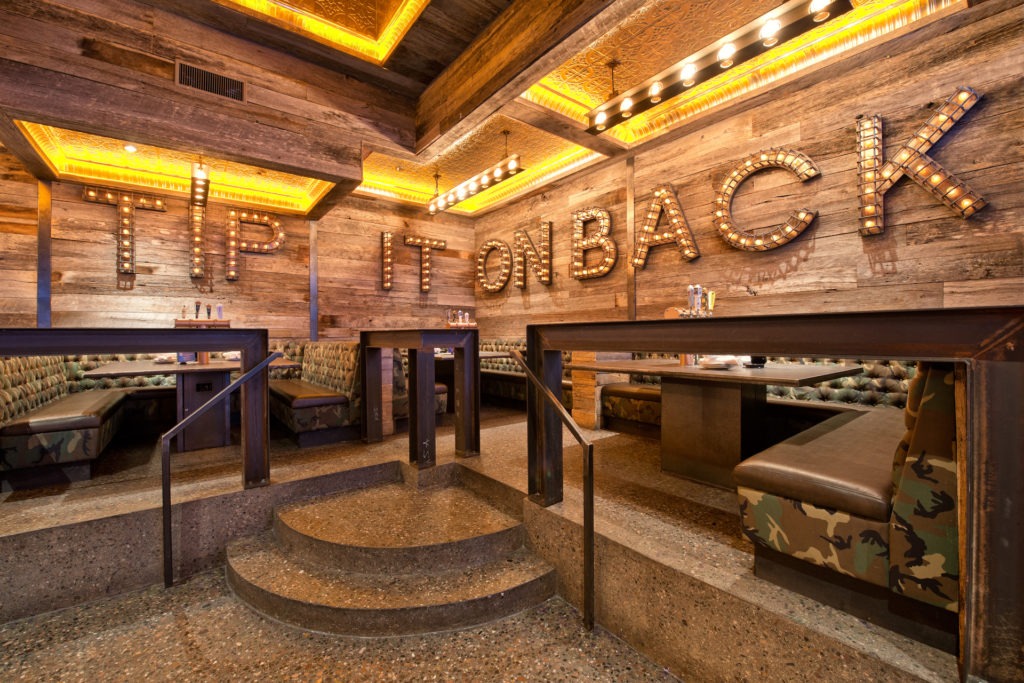 If you are into country then the Chip in Cave Creek is the best time. You can watch bull-riding, be outside, by the fire pits, eat s'mores or BBQ and do some dancing inside.
The Chip can be a great dinner and pre-game spot as well, head up there from 7-10 and then head back down to Old Town. They have a BBQ buffet dinner up there, which is solid and it's indoor/outdoor making it a great space for AZ.

Friday night is when they have the amateur and pro bull riding making them the days to go. If you want to ride you need to call the Monday week of to reserve a spot. If you want a classier meal while up in Cave Creek you have to checkout Tonto Bar & Grill.
I would say Tonto is middle to upscale but very laid back and has an absolutely gorgeous patio with amazing sunset views along the golf course. Not to mention Tonto has a great menu and all of their food is amazing.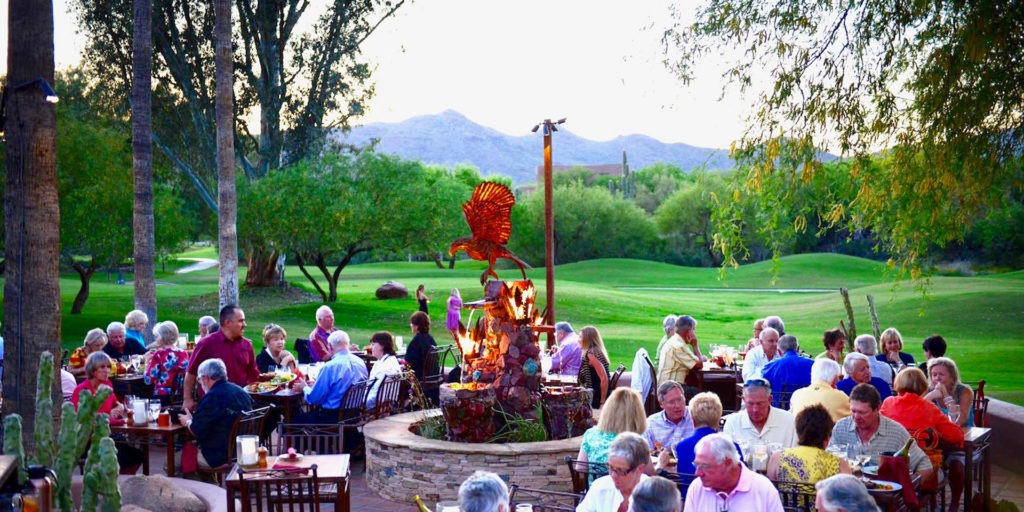 There is also the amazing Country Thunder festival in April, which you should definitely checkout for a full day! There is a 25% chance there is a really good country concert in town when you are too.
Phoenix has at least one legit country concert a month. Whatever you're looking for in the country realm, Phoenix has it!
Spas

If you are in town to relax or maybe for a bachelorette party then a stopping by one of the world class spas is a necessity. The warm weather and mountainous settings of Phoenix make it a great place to relax by the pool and get some R&R.
Top spas include the luxurious Sanctuary Camelback Mountain Resort & Spa, Joya Spa at the Montelucia Resort, Center For Well-Being At The Phoenician, Arizona Biltmore Resort & Spa or Revive at JW Marriott Desert Ridge.
Lolo's Chicken & Waffles
I have "eat" in this but Lolo's gets its own section as you have to go here.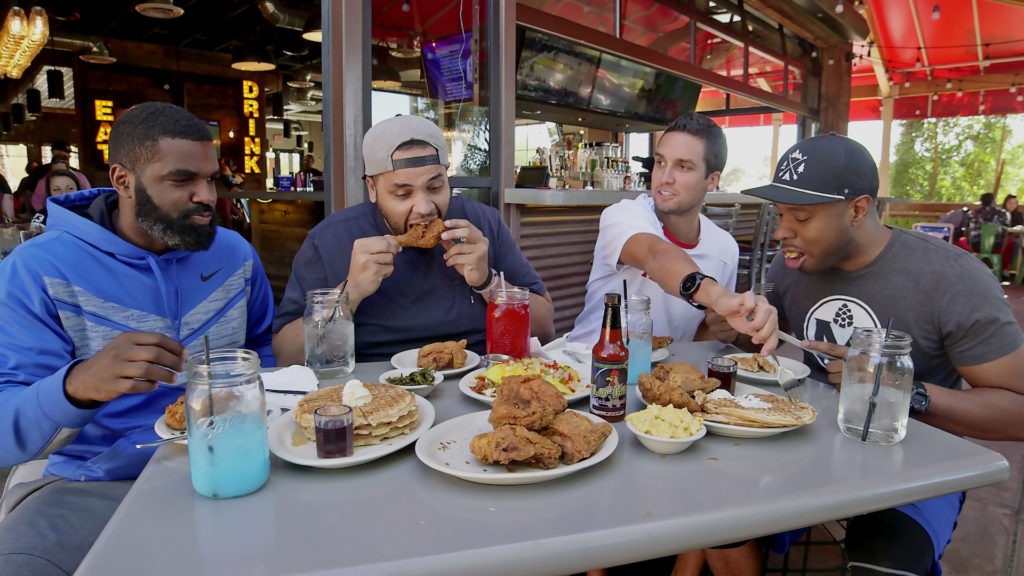 This is hangover brunch at its finest, a great atmosphere, R&B playing, kool-aid on tap, sports on TV and the best food ever. I never thought chicken and waffles would be good but both in one bite with some syrup and hot sauce is heaven.
Get the traditional chicken and waffles as well as split some Stupid Fries. There is one in the airport as well if you wanted one more taste before you left.
Get Divey
More than likely you came to Phoenix to go hard in Old Town but if you want a little break than I have some great areas and dive bars to checkout.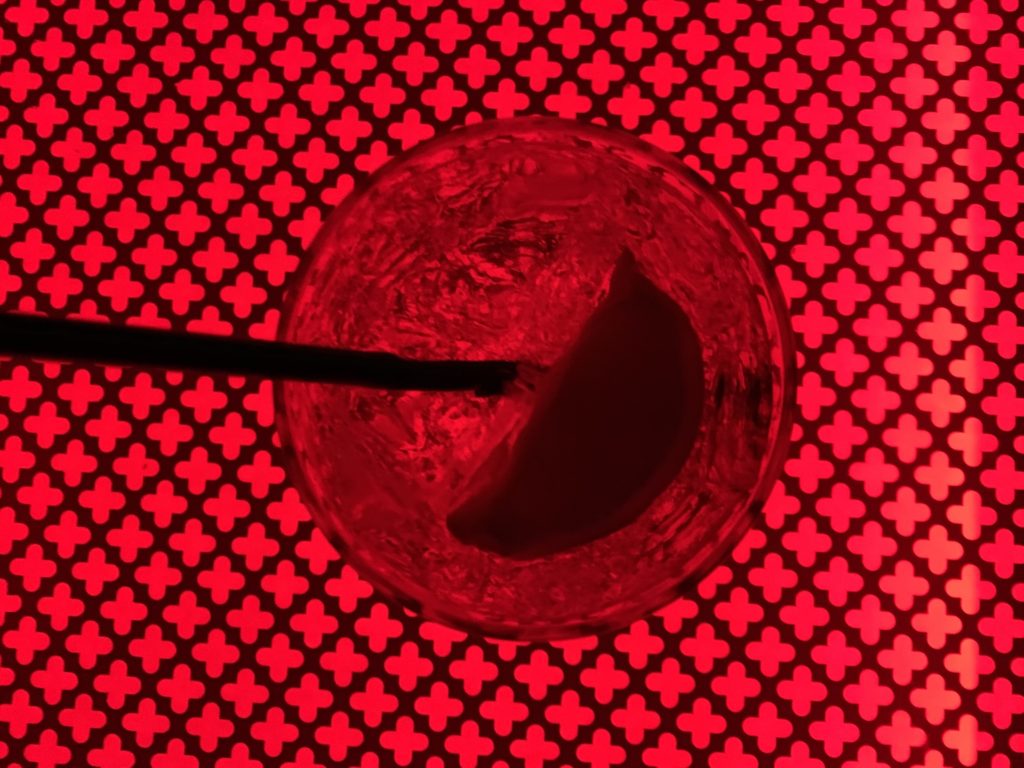 Some of my favorite non-clubs are The Little Woody, Cobra Arcade Bar, Undertow, The Duce, Valley Bar, Dilly Dally and even The Porch even though it isn't a dive bar but it is a chill spot.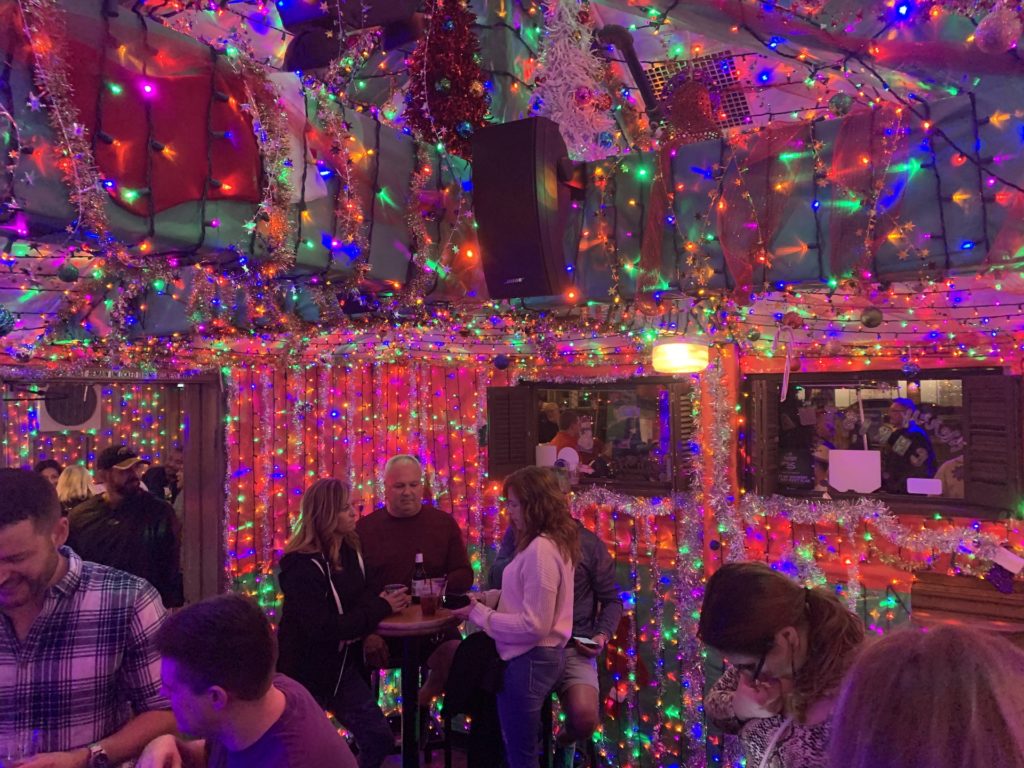 Coach House is a great spot over the holidays as well. Honor Amongst Thieves is the best speakeasy in town. More descriptions of many of these are in this list as well for top bars in Phoenix.
Shop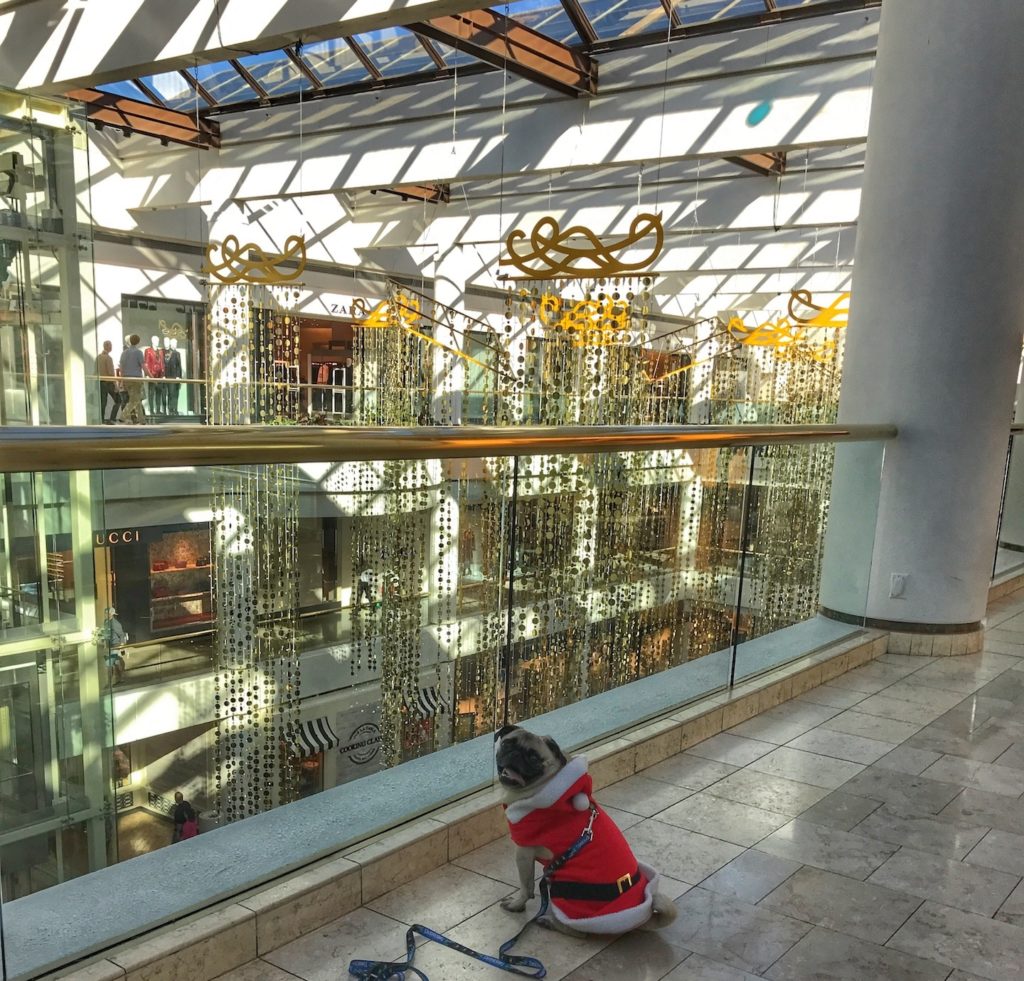 I tell everyone this but Phoenix has a top 3 mall in North America. Scottsdale Fashion Square is possibly the best mall in the USA with everything from high-end brands to stores for every style and budget.
Further north is the outdoor Scottsdale Quarter, which is a great place to grab a bite to eat, see an iPic movie and of course shop. Biltmore Fashion Park and Chandler Fashion Center also are up there as both have their cache.
Biltmore is a nice outdoor mall with lots of unique restaurants and Chandler is a family and children paradise, there's a passenger train that goes through the mall during Christmas!
Brunch

Dinner is kinda important too but normally with a group of guys you can grill out or go to a regular restaurant… but brunch… brunch is where we get back on the horse and start drinking again.
Obviously Lolo's is the spot but aside from there checkout: R&R for more of a party atmosphere with bottomless mimosas & bloody mary; Montauk is a great atmosphere with good food and normally a low key DJ playing some good music… plus great eye candy.

Sumo Maya is another perfect atmosphere spot and is what my English friend calls a "trout pond," whatever that means, and it is a touch more upscale; Morning Squeeze is another favorite regular breakfast spot with no music but casual and relaxing, plus it is dog friendly.
I don't like Breakfast Club Scottsdale as it isn't dog friendly and the food is meh. Breakfast Club downtown is legit though; The Henry is another upscale nice lowkey place with amazing food. For list of top Phoenix restaurants click here.

Phoenix is also home to multiple amazing food festivals and is becoming a culinary hotspot with multiple unique restaurants opening throughout the valley. It also goes without saying that with a 33%+ Hispanic population that there is some amazing Mexican Food to be had.
Tube the salt river
A bit of a local secret… aside from the giant billboards on the highways… this place gets passed over by tourists and locals but should be a mandatory stop. Locals are so boujee about this place saying it's trashy but it is far from! It is amazing, beautiful clear water tons of people and one of my favorite things to do.


In the heat of the summer nothing beats hopping in a tube with some cold drinks, friends and talking a 3 or 5 hour trip down a little river with mini rapids from time to time.
Salt River Tubing is open April/May to September and they provide the tube for you as well as pick you up and drop you off in their bus. There are 3 different float times, 1.5 hours, 2.5 hours and 4 hours of floating. and costs $17.
You can bring alcohol and even a cooler but make sure you have something to float it with. Checkout more info here https://www.saltrivertubing.com/
Events & Festivals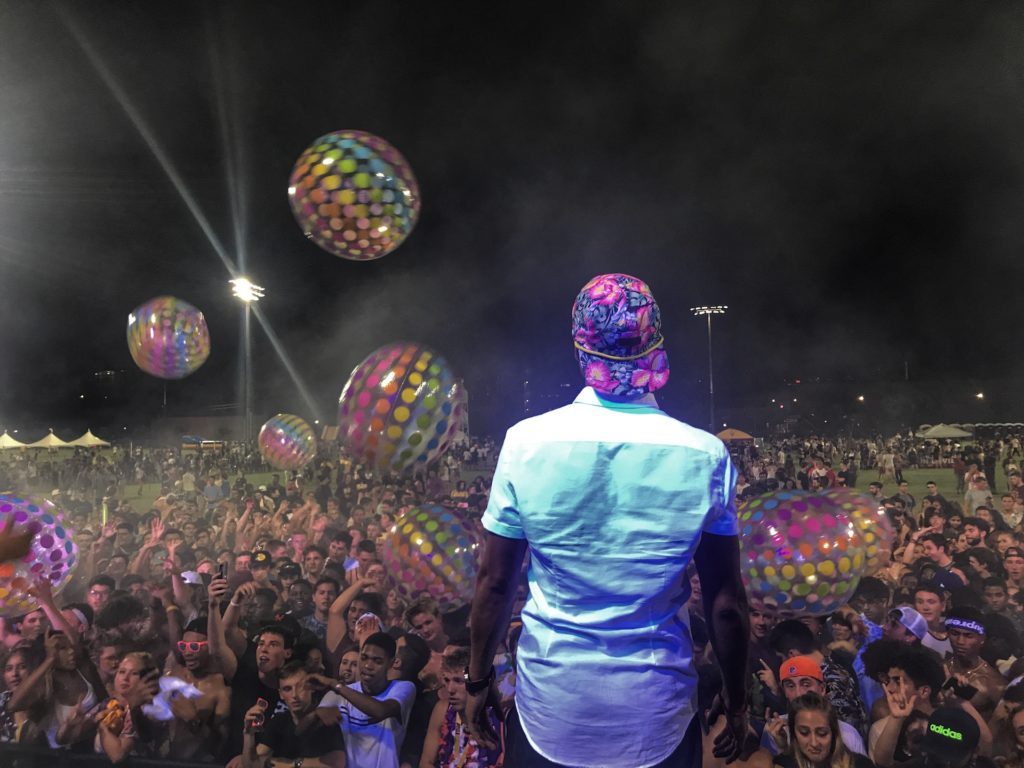 Due to the year-round warm weather Phoenix is a staple for major events that you have to see once in your life! There are some of the USA's best sporting events, music festivals and food/drinking festivals and a plethora of venues offering any event you are looking for. Here is a list of the best events in Phoenix.

Venues to checkout schedule include Talking Stick Resort Arena, Ak-Chin Pavilion, Chase Field, State Farm Arena, Comerica Theatre, Gila River Arena, Marquee Theatre, Celebrity Theatre, Crescent Ballroom and The Van Buren.
Hiking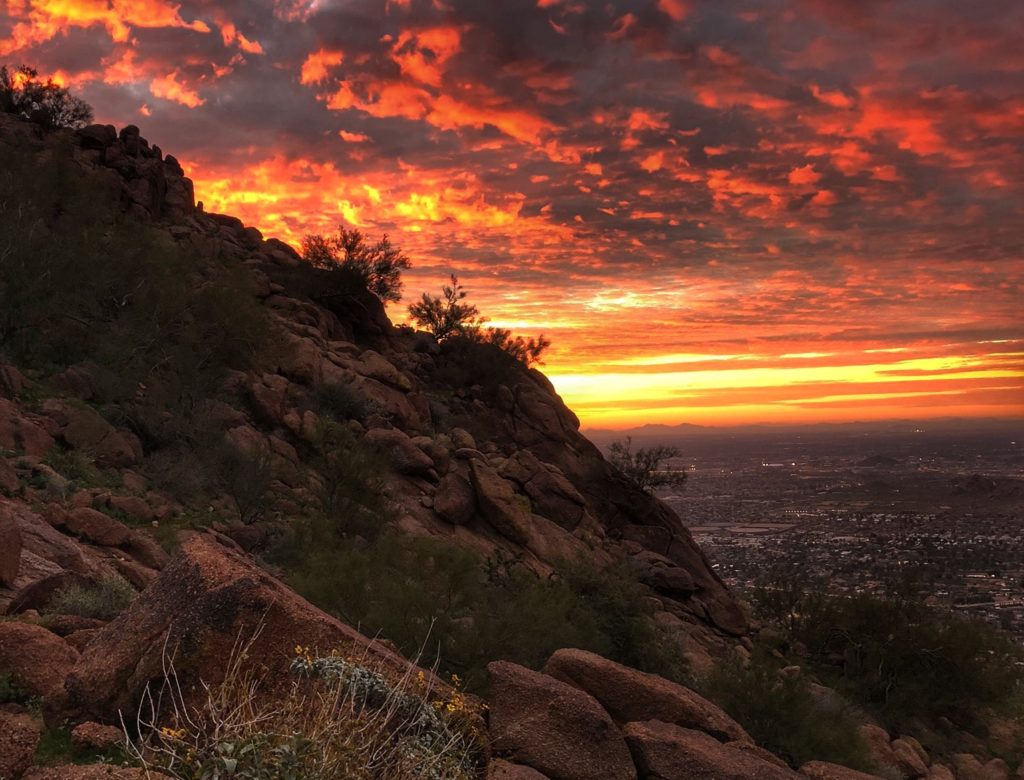 I know you don't really go on a bachelor party to exercise but at least hiking Camelback is a quintessential must do when visiting the area. It is Phoenix's version of Runyon Canyon but it's twice as hard. You could probably use some nature, fresh air and to sweat out everything from the night before.

If you have never been here you may think of the Phoenix area as a flat desert but it is surrounded by mountains, lakes and waterfalls with some of the most beautiful colors in the USA. If you are looking for that perfect instagram picture to show how "outdoorsy af" you are then this is your spot.
Old Town Scottsdale

I always tell people that Scottsdale is better than anywhere else and equal to Austin due to the concentration of partying to one area. In all other major cities there are tons of places to go where really Old Town Scottsdale is the true only place to go for this type of scene in Phoenix, which is the 12th biggest DMA in the US.
Depending what you want there is country, hip hop, edm or a mix. For generic top 100 music check out Bottled Blonde, District, Riot House and Casa Amigos are best bets. Dakota is good as well and sometimes does more hip-hop.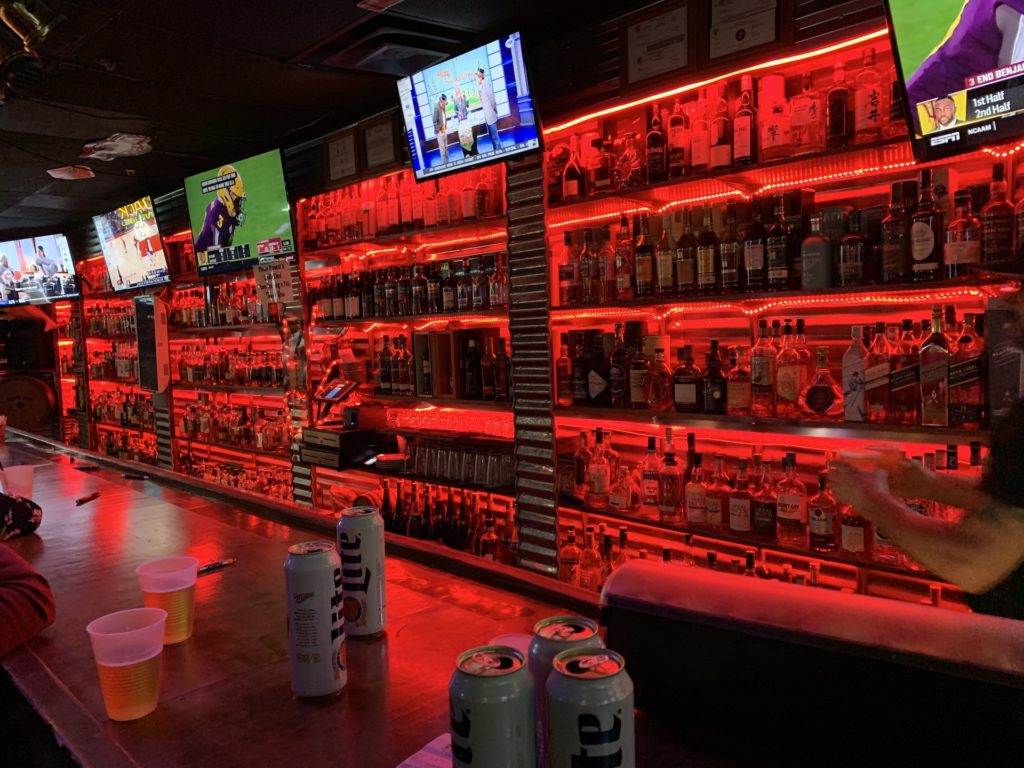 The Mint, Hifi and International are more hip-hop while Maya and El Hefe are more EDM, then you have Whiskey Row, which is country. The bar scene changes yearly in Old Town so keep that in mind.
While people may know all about Old Town and Mill Ave there are tons of other options littered throughout Phoenix like the growing uptown area.

Throughout Phoenix you can find upscale lounges, dive bars, pool parties, sports bars, nightclubs live music, speakeasies and any other party you are looking for. Here is a list of the top Phoenix bars.
Get Out On The Lake, Chase Waterfalls Or Find A Swimming Hole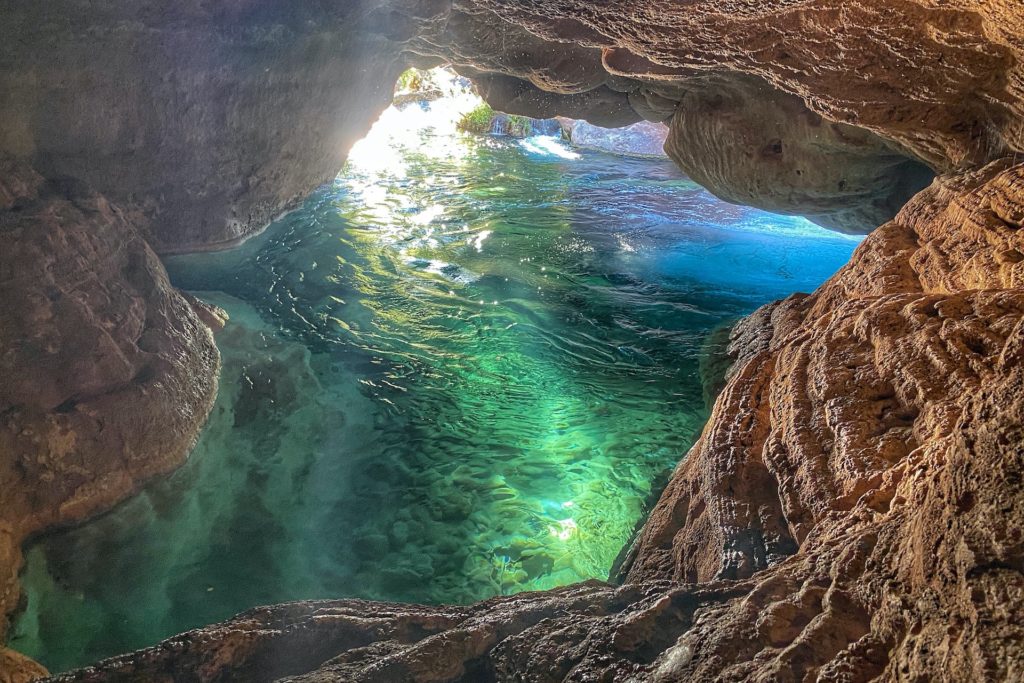 Not enough people do lake things here and this needs to end. Phoenix is surrounded by a ton of large beautiful lakes just 30 minutes from town. On top of that there are tons of gorgeous waterfalls and rivers through the valley for relaxing days by the water.
Lake Pleasant is enormous and offers all the water activities you need including renting a boat and it's only 45 minutes from downtown Phoenix. Saguaro Lake has all water activities and some great hiking. Canyon Lake is extremely picturesque, rents boats has hiking and camping. Apache Lake and Roosevelt Lake are also a couple great options.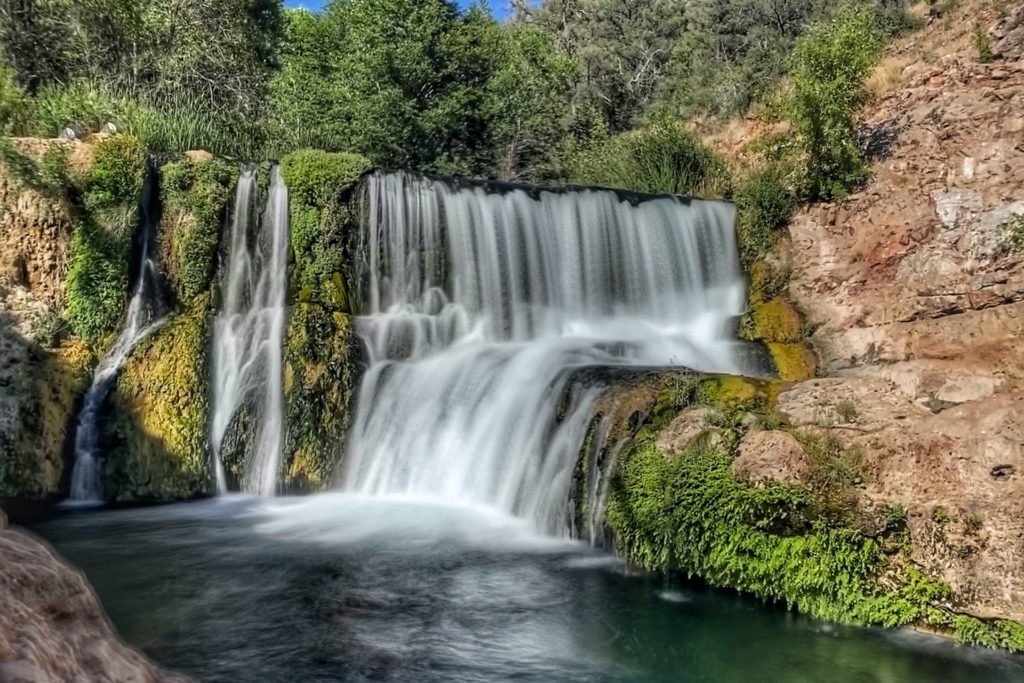 There are also some great half-day trip to waterfalls and swimming holes to get you on in nature and experience more of what Arizona has to offer. Here are great waterfall & swimming hole hikes near Phoenix.
Pool Parties
Probably the main reason you are coming to Scottsdale are the pool parties. Depending what you are into there are a few consistent options for you.

The W is typically more upscape and is really consistent in the summer. It has a great rooftop vibe, plenty of sites to see and great music.
Maya is the quintessential more intense pool party and they often pay bigger named DJs to swing by. It is a mix of crowds but an great overall option.

Talking Stick Resort is not that good… sorry. Well, it can be good depending who you are but it's a…. unique vibe and clientele. I don't mean to be judgy but everytime I go it is a lot of late 2os or 30s people that are overly sloppy, tribal tattoos and poor bathing suit choices.

Hotel Adeline is a newcomer to the area and it is legit as well. However, if you are just visiting then best to stick with the W Or Maya so you can stay right in Old Town if you decide to hop around or whatever.
Go to Mexico?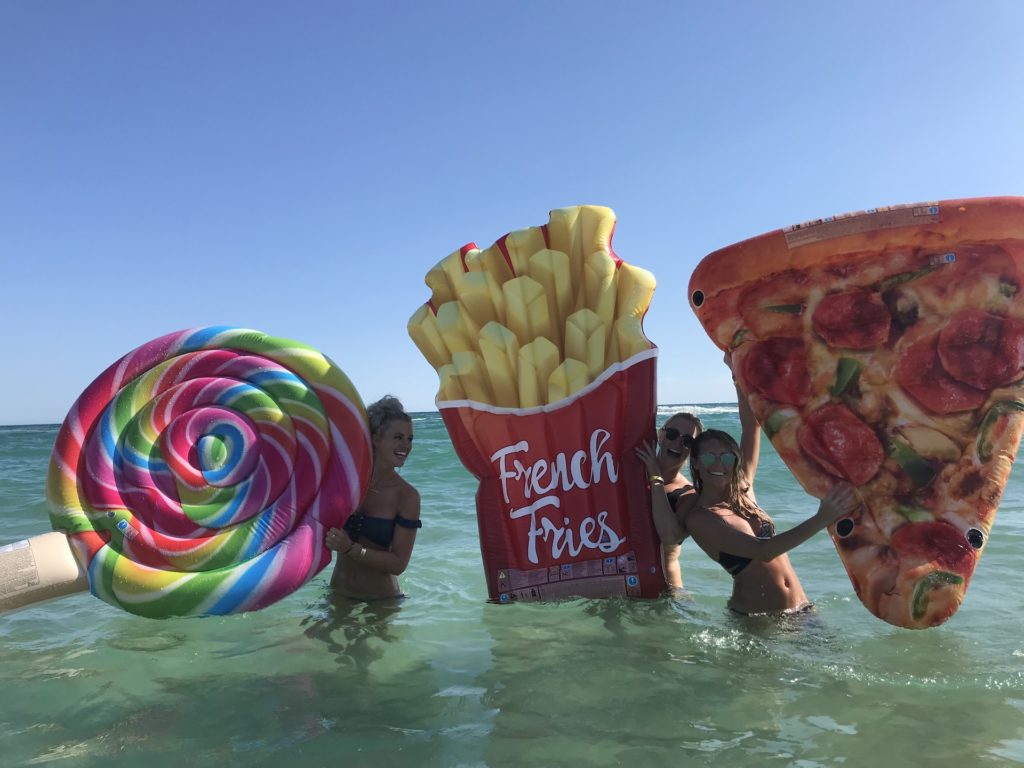 You probably don't have time and there isn't much point to driving a few more hours to Mexico but… if you are from the area and want to do something different than Scottsdale… this is the spot.
Not many people know that you are just a few hours away from the ocean, crystal clear water, cheap tacos and $1 beers. I would absolutely go here over San Diego given the choice and it is much closer to Phoenix as well. If you are from here make the few hour drive and it will be even cheaper than Scottsdale as well.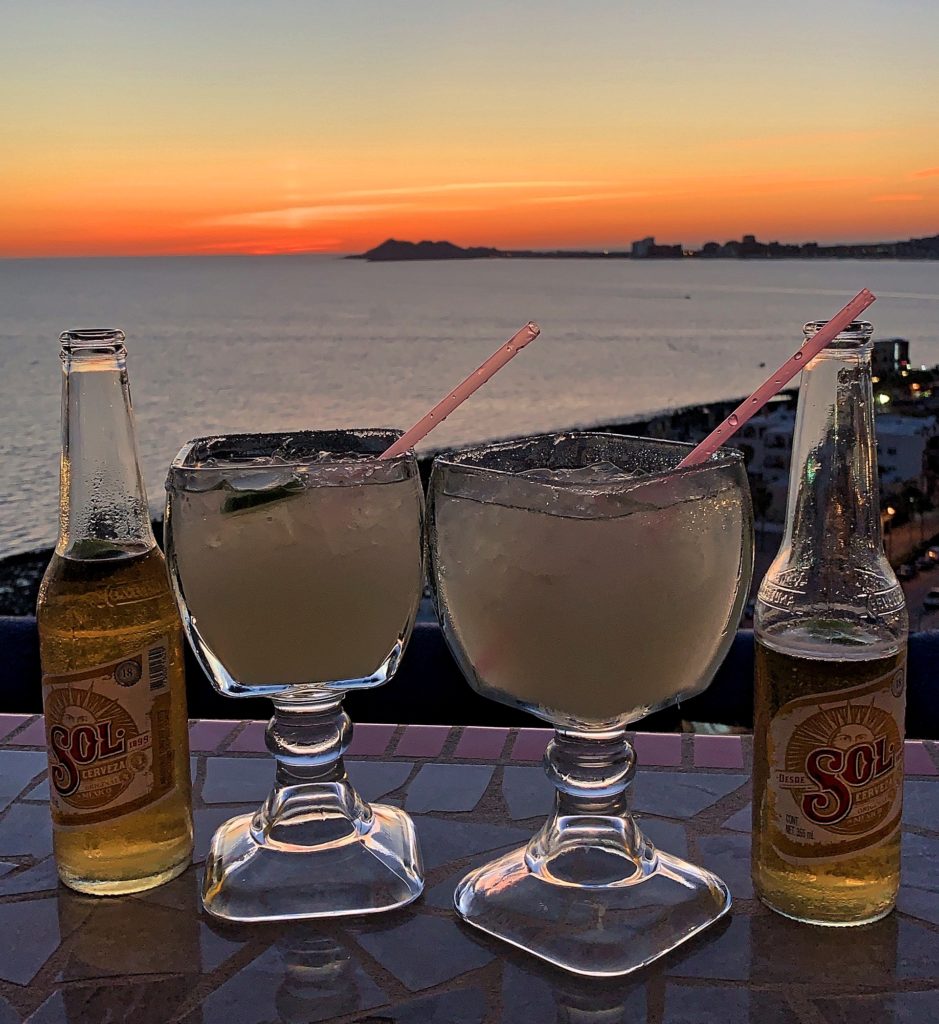 Rocky Point or Puerto Penasco is extremely underrated as long as you take it for what it's worth. Being "well travelled" I was being told that this place wasn't that great, was trashy etc etc… however I think it is awesome! Sure it isn't the Mayan Riviera but it has everything you need for a little Mexican get away and is extremely safe.
Sports
Phoenix is one of the best sports cities with every major professional sports team, major golf tournaments, NASCAR, Spring Training and it habitually hosts March Madness and Super Bowls.

This is arguably the best city on earth for a sports weekend to take in multiple games, enjoy some sun and add top-class nightlife.
Talking Stick Resort & Top Golf
While it's not Vegas, Talking Stick Resort is the best casino in Phoenix.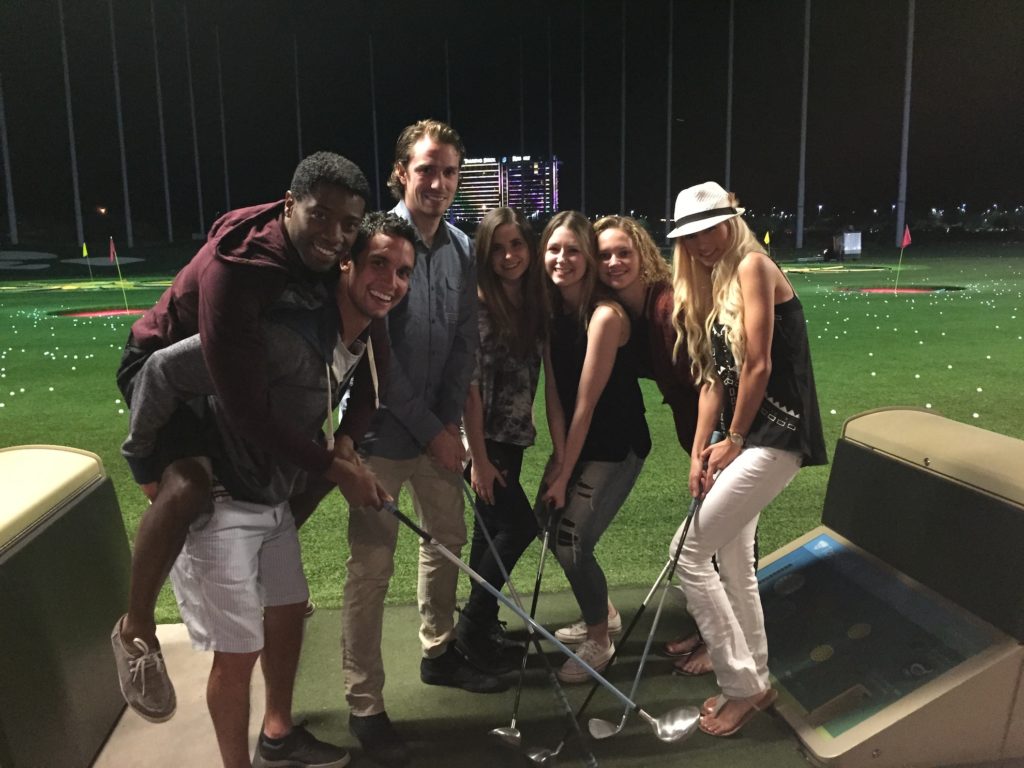 Talking stick comes with a pool that throws summer pool parties and it has Top Golf located around the corner of which they offer shuttles to. Furthermore, just up the road is the OdySea Aquarium, Butterfly Wonderland and Salt River Fields home to Spring Training games.
Party On A Bike
If you are anywhere in town you probably have seen a bunch of crazy people riding around on a giant bike drinking… why not get involved?
Where To Eat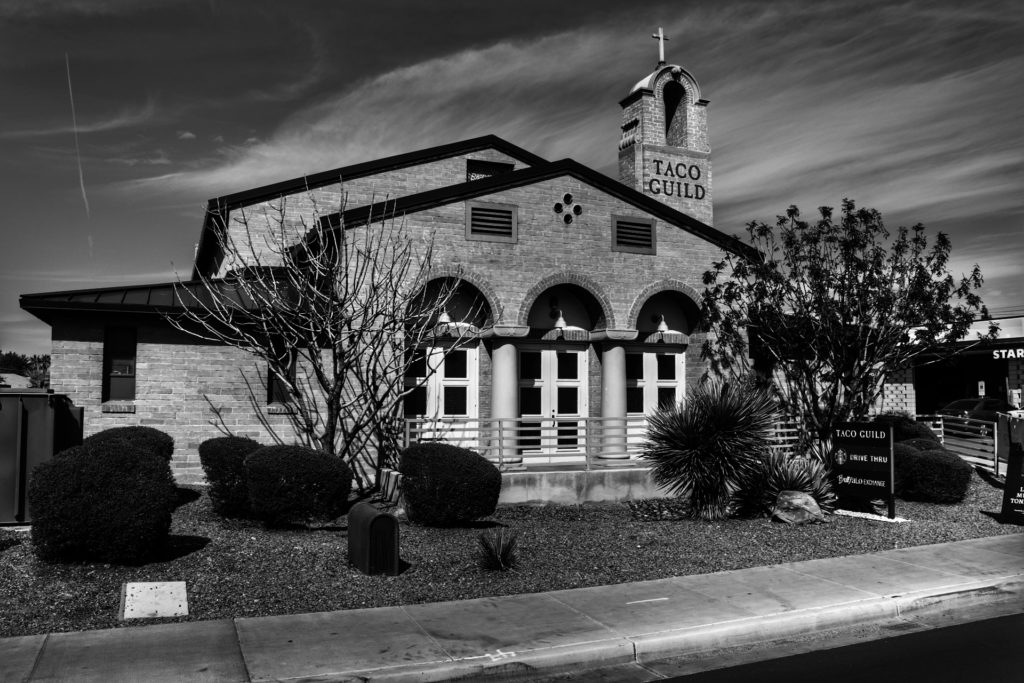 Phoenix is a great spot for foodies whether you want festivals or eclectic restaurants. Phoenix is home to multiple amazing food festivals and is becoming a culinary hotspot with lots of unique restaurants opening throughout the valley.
Fine dining: The Mission, El Chorro or T. Cooks are a few of my favorites. However, a lot of people will also tell you Mastro's City Hall, Steak 44 and then there are lots of resorts that have terrific restaurants as well such as Prado in the Montelucia.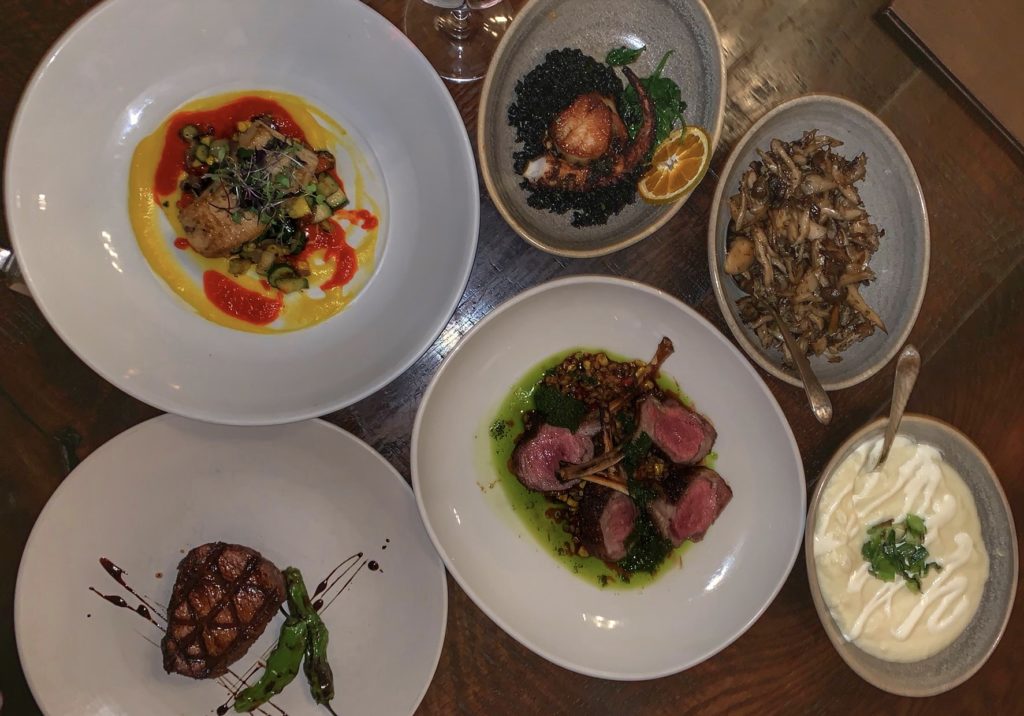 Nice fun ambiance: Sumo Maya is maybe the perfect spot, Montauk, The Yard is great too and Sapporo is my favorite.
Authentic food: Restaurante Giuseppe is the best Italian food in town and Barrio Queen is arguably the best Mexican food.
Where to stay
You really should stay within walking/falling distance of Old Town Scottsdale. It is where the action is and the last thing you want is to keep having to spend $20 on Ubers back and forth. There are plenty of Airbnbs in the area and that is your best bet, especially with a big group of people.
The best hotels for this are the W Scottsdale for a higher priced option, The Hotel Valley Ho for a middle range and then below that really anything like a Marriott, Courtyard etc are all good options in that area, just don't go south of Indian School road.
Getting around
Renting a car isn't necessary if you stay around Old Town. You can uber everywhere or there are the golf carts that will buzz you around within old town.
When To Come
You really can come to Phoenix year round as it is great. However, if you want pool parties then pool party season is typically from April to September. Basing your party around a festival or event isn't a bad idea either and here is a list of the best events and festivals in Phoenix with their timing.
In terms of days of the week you have to make sure you fly out Monday. The best time would be in Thursday and out Monday or Friday to Monday. Why? Well… I am pretty sure Sunday Funday originated in Scottsdale and it is the best time to party of any day! Thus, do not fly out on Sunday whatever you do.
Please comment below if you like this list? Do you want to add something to it for version 2.0? Let me know in the comments :).