What is the Birthing Cave? Just one of the most amazing and unique views in all of Sedona. Wher is the Birthing Cave? Well just 15 minutes from downtown Sedona is a fairly easy hike with a beautiful and unique payoff.

Sedona is truly an adventure paradise with hikes to waterfalls, amazing views, bridges and there are some stunning caves to see as well! This cave hike is also quite an easy one at only 2 miles roundtrip with not much elevation change.
See the Birthing Cave Video Guide Here!
What is great about this hike is that it has possibly the coolest view and picture in Sedona that you might not know about. Sure you know all about Devil's Bridge, Soldier's Pass, West Fork Trail, Cathedral Rock and other common trails but did you know about the stunning Birthing Cave?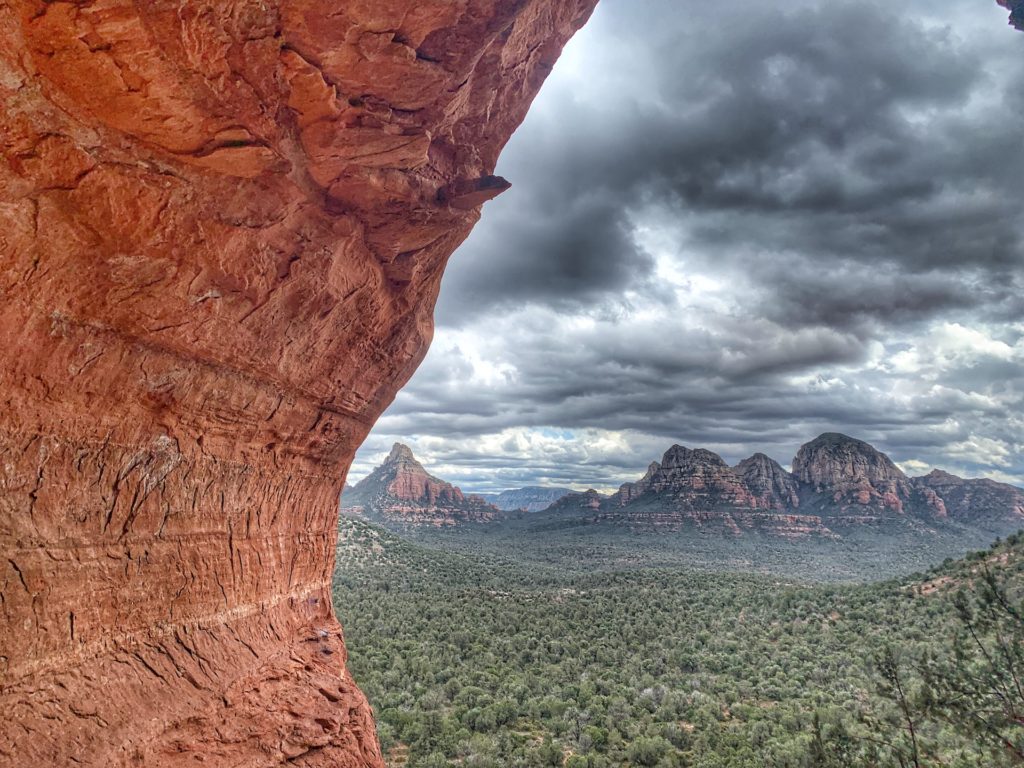 What is great about this hike being so short is that you can easily pair it with nearby Soldier's Pass, Bear Mountain or Devil's Bridge. For more info on those checkout the Top 6 Hikes In Sedona with tips and more on each hike.
How do you get to the birthing cave? It is just 15 minutes from Sedona and you reach it via Long Canyon Trailhead. This is pretty easy as you start at Long Canyon Trailhead and go straight for about .6 miles until there is a fork in the road, and then you go left.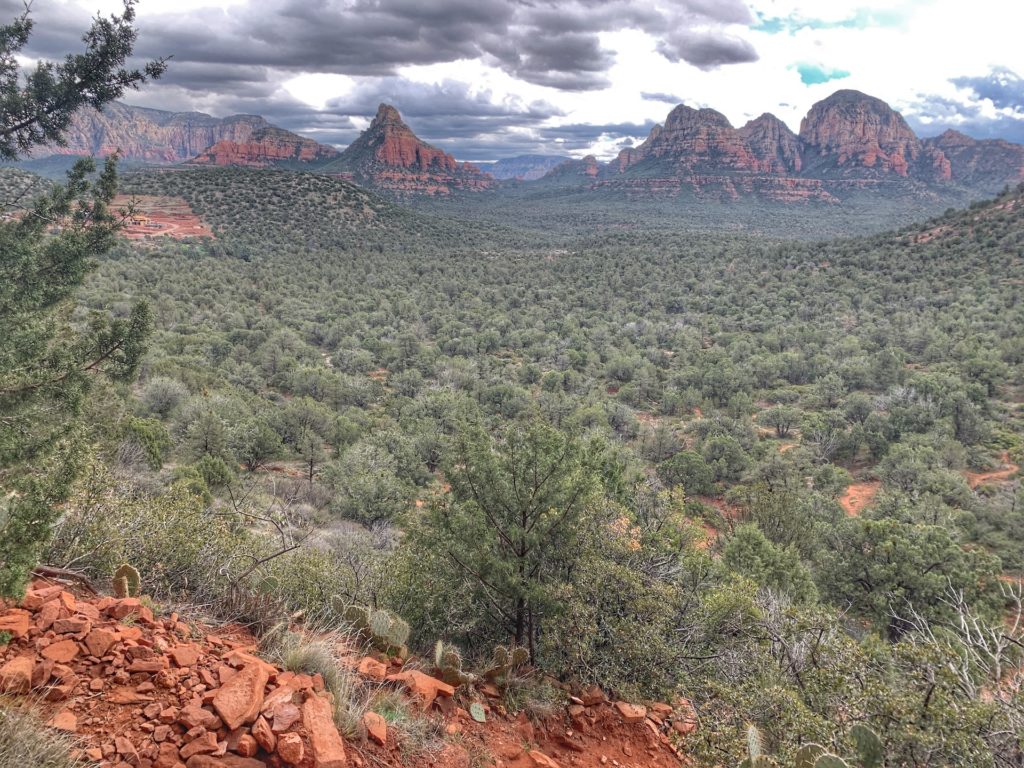 From there just another .4 miles going directly towards the mountain you are walking towards. There may be sticks crossed again to keep people off the track as at one point the path was closed for re-vegetation. Thus, please stick to the path if you are hiking there.