Camelback mountain is one of the most quintessential things to do in Phoenix. It is a tough hike in the middle of Scottsdale offering 360 views of Phoenix, nature and great people watching.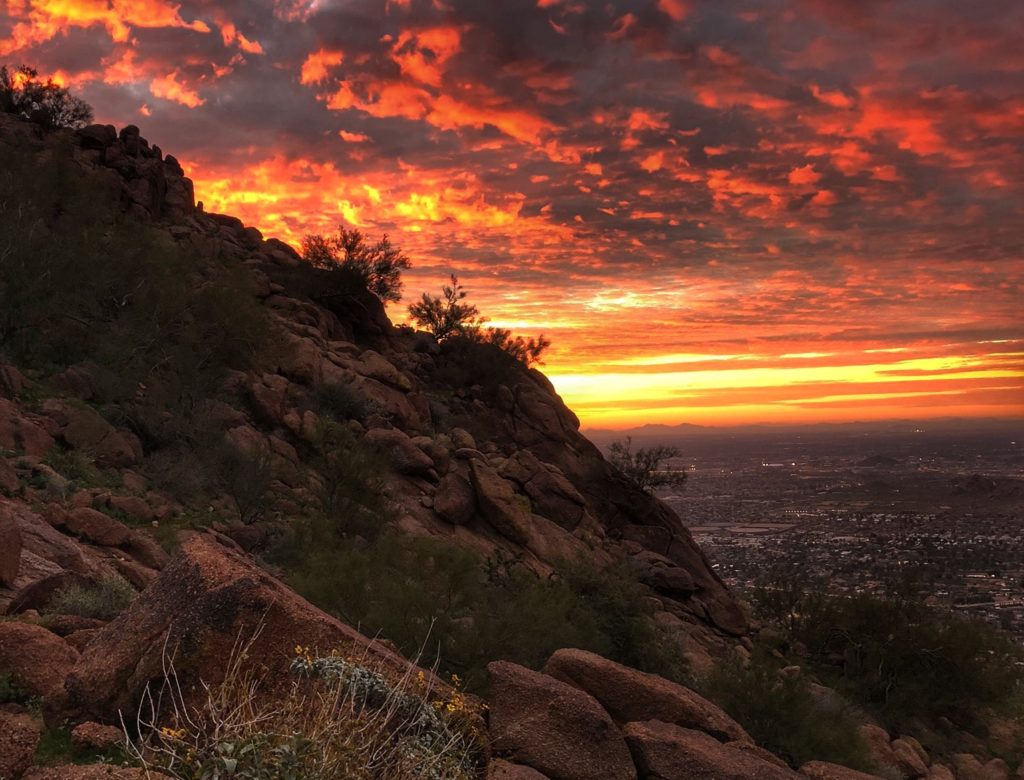 I have hiked both sides 100x and like both for different reasons. When I do it myself I'll do Echo Canyon for the workout and it's more direct. However, when I bring people I will do Cholla as it is not as intense and you have better views throughout the hike, which I elaborate more on below.
Camelback is the Runyon Canyon of Phoenix as it is the place to "be seen" while also getting a workout in. It is the perfect hike to do in the morning then drive a few minutes to brunch in downtown Scottsdale, both of which I highly recommend. Do not take this hike lightly as even without the Phoenix heat it is a tough hike. Add in 90+ degrees and I don't recommend it for someone without a good level of fitness. 
Camelback Mountain Hike via Echo Canyon Trail & Cholla Trail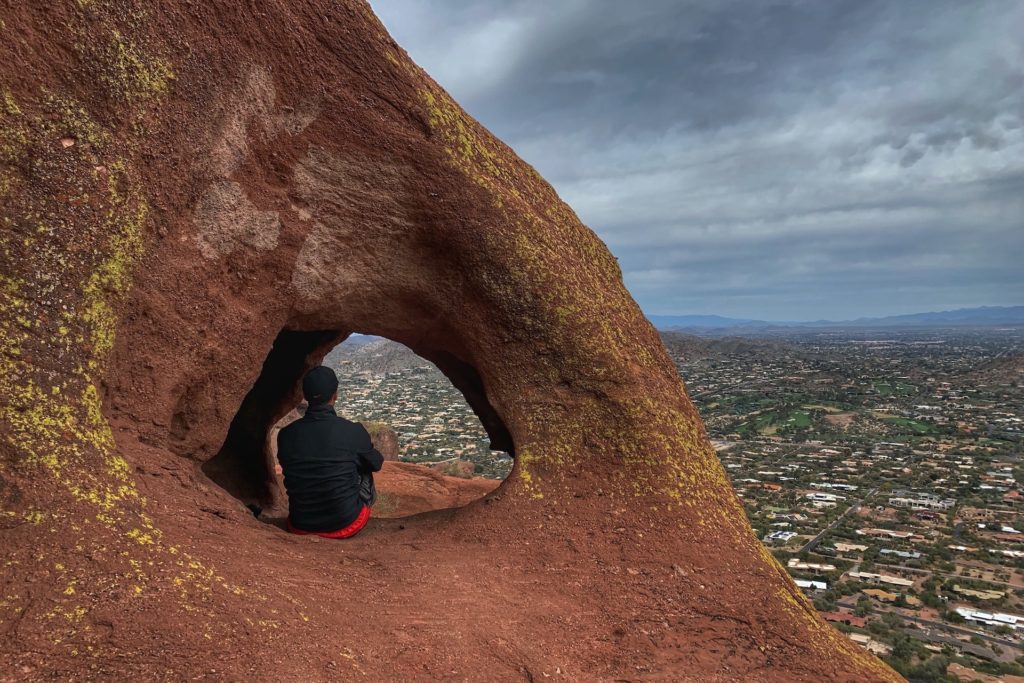 Length:
3 mile round-trip via Cholla Trail - 2.5 via Echo Canyon - 1-3 hours - Out & Back
Not sure whether to choose Echo Canyon or the Cholla trail? As mentioned Echo is the more direct and uphill reaching the top in 1.25 miles where Cholla takes a longer route at 1.5 miles to the top. 
Echo is significantly harder and consistent throughout with lots of hand over hand high-stepping to the top working those legs. Cholla is very stretched out for the first 70% with a gradual much easier incline but then as you get to the last 30% it gets significantly steeper but still a touch less than the Echo side.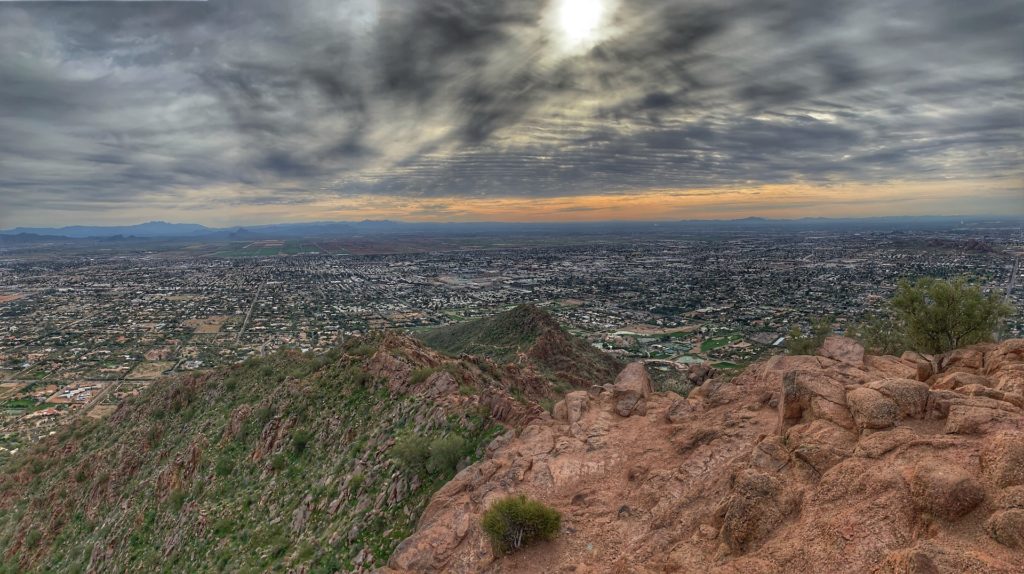 Either hike is truly a perfect length as you get an incredible workout, you're out in nature and you get to overlook all of Phoenix for the oh so important picture at the top :). You can spend some time up there just marveling at the houses as well and catching some sun. I will remind you multiple times to bring lots of water and wear proper footwear.  Do not sleep on this hike as it is quite hard. People die each year taking it lightly by not being prepared, in shape or having enough water…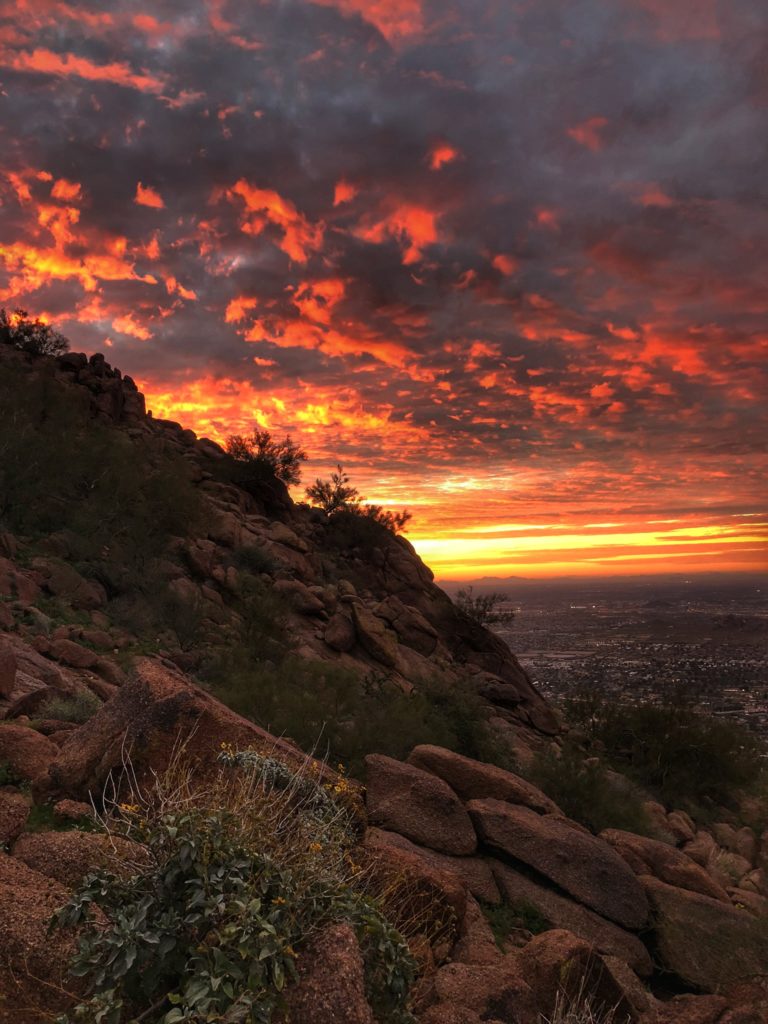 Pros
It's right in Phoenix among all the action with good people watching.

Great workout and difficult hike for those looking for a challenge.
Beautiful views with incredible scenery throughout.
They have revamped the parking, while it still isn't great it has gotten better.
Cons
Is extremely busy for 8 months of the year.

Parking is awful when it is busy but they have expanded some parking and continue to improve it.
No dogs.
Tips
As mentioned, if it is your first time I suggest Cholla just as it takes a little longer, is less intense and you get nice views for the entire hike.
Try to hike during sunset or sunrise for a potentially surreal site.

Bring extra water if you have not done it before and if you don't need it there is always some idiot who didn't think it would be that hard.

Don't take this hike lightly, especially if in the summer as it is extremely hot so bring lots of water.
If you do not hike or are not active I do not recommend doing this at all in the summer.
---
Hey I'm Fraser. My site is dedicated to the 22nd century person with a lust for travel and adventure, need for time efficient recipe ideas as well as anyone in need of self-help or a pick-me up! Thanks for visiting Inspire Travel Eat!