Cathedral Rock Trail is one of the best 6 hikes in Sedona. It is a great hike as it is a nice middle of nothing overly strenuous like Bear Mountain Trail but also not something really easy like walking around West Fork Trail.
Sedona is an amazing place for hiking and Cathedral Rock can't be missed. It has one of the more iconic pictures in Sedona with such a cool view at the end.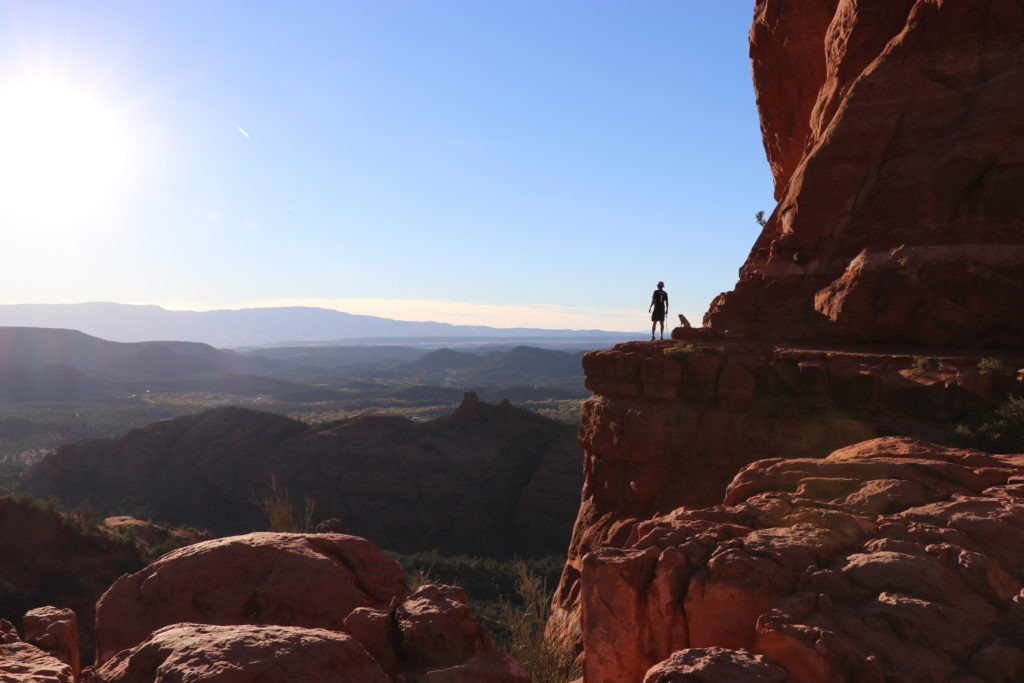 People flock to this Sedona hike for the final view and amazing picture you get when you get to the top. If you want more to do then definitely check-out our Sedona Bucket List | 14 Things You Must Do.

Cathedral Rock draws a huge crowd as it is one of the more perfect moderate length hikes and it is pretty central near town. If it is peak season you may way to avoid this hike unless you go in the morning before the crowds. If you want other hikes to do see our Best 6 Hikes In Sedona List.
Parking can be very difficult during the peak season so be aware. With that said most of the main moderate hikes are typically packed during peak season thus definitely try to get there early during the busy tourist season.