This is one of the best recipes for the holidays as it is absolutely perfect coloring to get you into the spirit! It is so easy, festive and most importantly delicious!
The Mistletoe Margarita is a festive twist on the classic cocktail that's bound to elevate your hosting game this holiday season.
Picture this: a merry gathering of friends and family, the sound of laughter mingling with the tinkling of ice in glasses, and the sweet aroma of citrus and tequila filling the air. The Mistletoe Margarita is not just a drink; it's a celebration in a glass.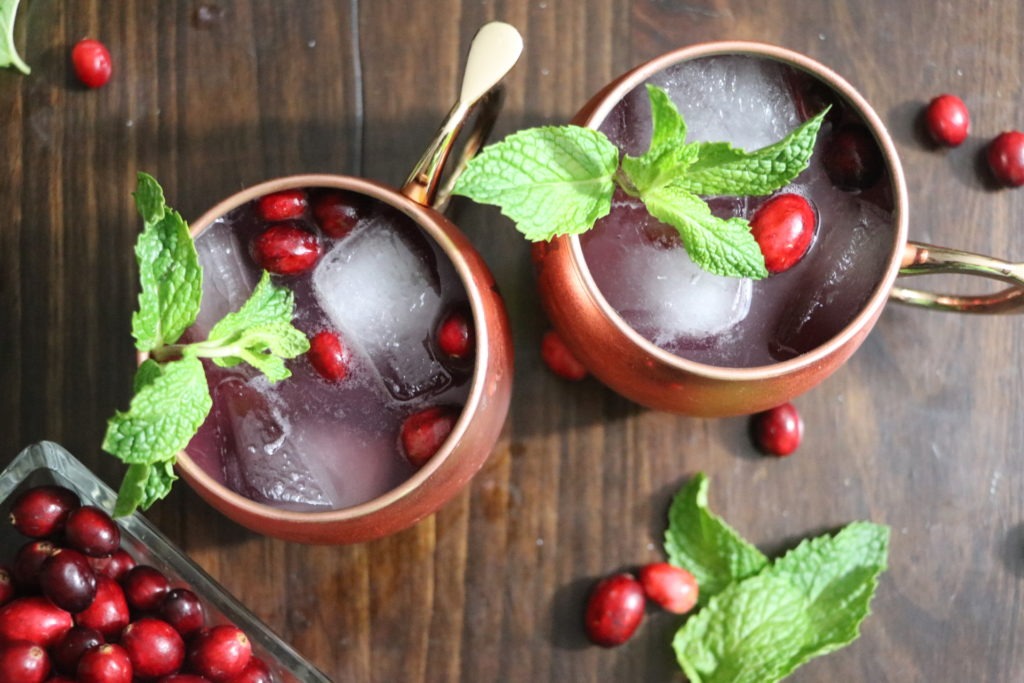 This cocktail has everything you want in a margarita plus a nice tart little flavor from the cranberry addition. I love this recipe and sometimes will even skip the tequila & triple sec and substitute vodka for a little holiday martini!
Not only does the Mistletoe Margarita tantalize the taste buds, but it also serves as a conversation starter and a festive focal point for your gathering. It's the perfect companion for toasts, laughter, and creating memories that will linger long after the last sip.
Don't miss our travel podcast if you need some travel advice and humor in your life!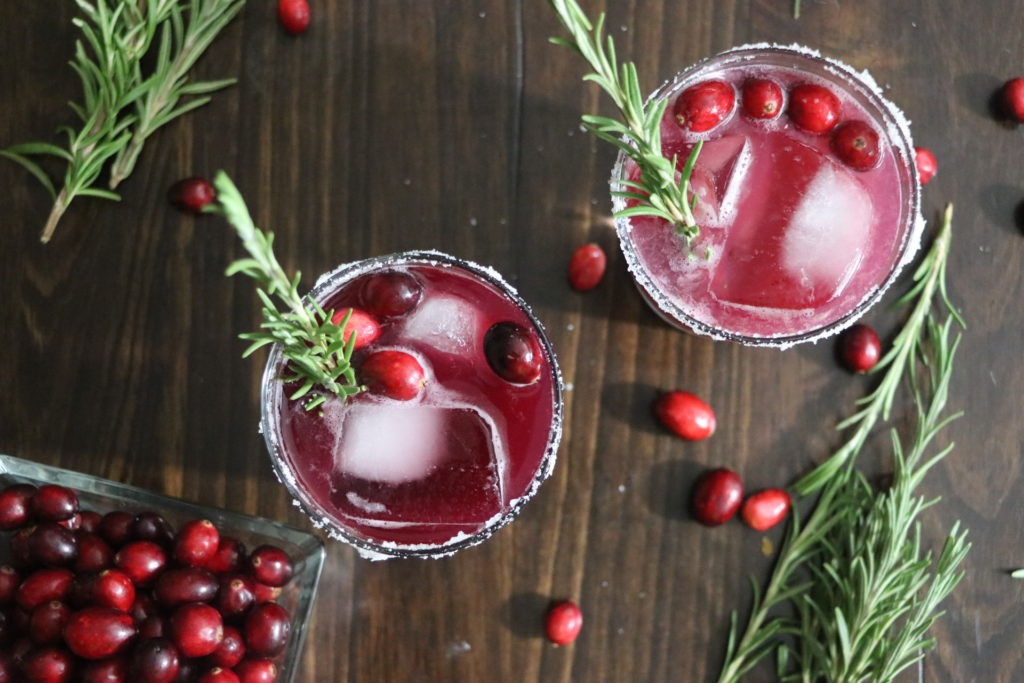 This recipe is delicious, easy, super festive and amazing to serve if you are hosting people for the holiday season! If you are hosting a party another great idea is to make a little cocktail DIY station.
You can put out the juices, ice, garnish & then different liquors and have people make their own holiday cocktails. You can always put recipes down on paper so they know the measurements etc as well though.
So, shake up the holiday spirit, host with flair, and let the Mistletoe Margarita be the star of your festive soirée!

You can even make it extra holiday-ish by adding mini candy canes, use green sugar for the rim and more, just let your festive mind roam and make it the best holiday cocktail yet!
If you are looking for some shot ideas here is my link to some of the best shot recipes out there that are more fun and enjoyable then something straight!
How to infuse liquor
If you really want to impress your guests, infuse your tequila with rosemary and cranberries for 2 days to 1-week+ before your party!
Purchase any large drink dispenser on Amazon or wherever you purchase things from, mason jars look real nice, and then pour in a couple bottles of tequila and add in your infusions to just marinate as long as you have!
Even though it doesn't wildy sway the tastes… the presentation to your guests is next level! Even if you just lie and do it for a day, they won't know the difference but it looks amazing!
This is a great tip for any drinking party you host… infused alcohol is always a hit!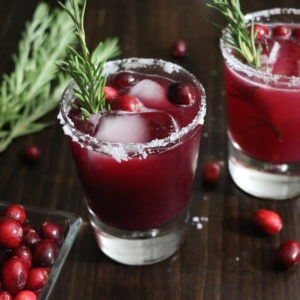 Easy Holiday Mistletoe Margarita Recipe
Holiday cocktails are the best and this one is so perfect and colorful for hosting!
Start with the base, a high-quality tequila that sets the stage for the magic to come. Add a splash of orange liqueur for that citrusy kick, a squeeze of fresh lime juice for the zing, and a hint of agave syrup to balance the flavors. Now, here comes the enchanting twist—mistletoe-infused simple syrup. Imagine the subtle, herbal notes of mistletoe dancing with the boldness of tequila, creating a symphony of flavors that captures the essence of the season.
Print
Pin
Rate
Ingredients
2

oz

tequila

Blanco or reposado

1

oz

triple sec

1

oz

lime juice

1/2

cup

cranberry juice
Garnish
Salt/Sugar or crushed candy cane rim

2-3 Cranberries

Sprig of rosemary

Mini candy cane
Instructions
1. Sugar/Salt/crushed candy cane rim. Put salt or sugar or crused candy cane on a plate.

For salt/sugar run water over edge of glass then turn the glass edge into the salt/sugar to coat.

For candy/cane the cane is sticky itself so don't use water, if the cane isn't sticking very well you can put simple syrup or syrup on a plate, coat the rims of the glass and then dip in the candy cane.

2. Get a shaker, add in ice, tequila, triple sec, cranberry juice & lime juice into shaker and shake it up.

If you don't have a shaker you can just add to a large cup and stir or use two cups and pour back and forth into each other to mix up.

3. Pour over ice and garnish.
Print Recipe