When it comes to classic cocktails, few can rival the refreshing and timeless appeal of the Moscow Mule.
With its harmonious blend of vodka, ginger beer, and lime, this iconic drink has earned a special place in the hearts of cocktail enthusiasts.

If you've ever wanted to recreate this delectable libation in the comfort of your own home, you're in luck. In this article I present an easy step-by-step guide to help you craft the best Moscow Mule effortlessly.
From selecting the right ingredients to perfecting the presentation, follow along and become a master mixologist in no time.
Moscow mules recipes are easy and one of the best drinks out there for best tasting cocktail.
They bridge the gap of not too sweet and not just a basic vodka soda, plus they come in a fancy cup so it's a win.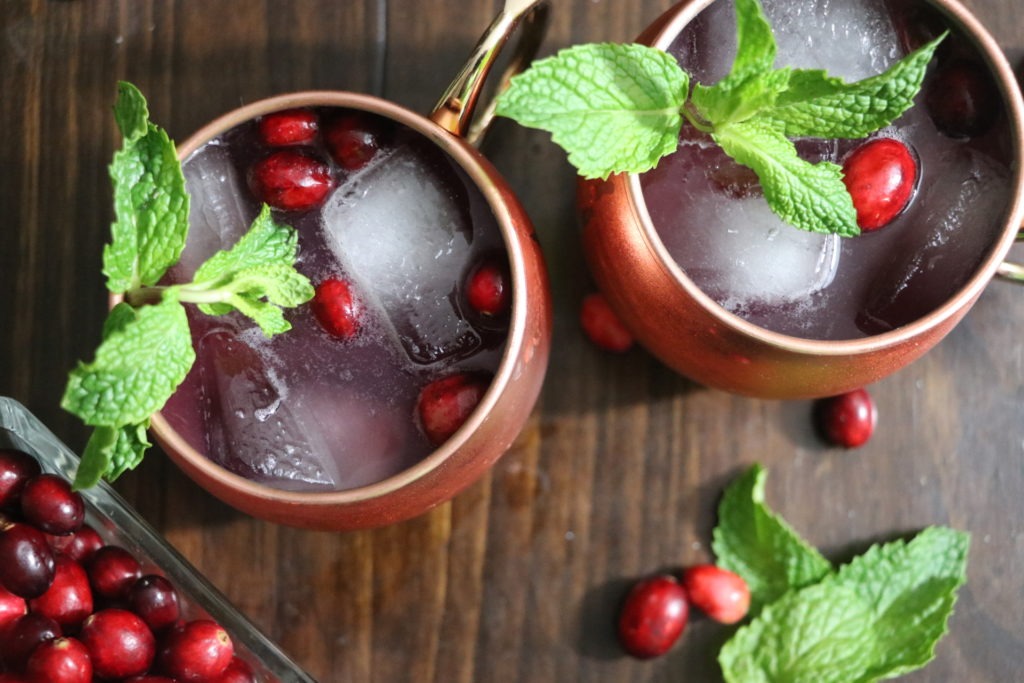 A standard Moscow Mule is recipe is simple but some people think it's a lot harder than it actually is thus never make them at home.
How do you make a Moscow Mule? It is very easy to make a Moscow Mule and this recipe is here to build you up so you start firing them off at home impressing guests.
What Alcohol Do You Use For Moscow Mule recipes?
Moscow Mule recipe variations are great as you can make them to your taste with whatever alcohol you prefer.
I always make Moscow Mules with Tito's but you can make a Moscow Mule recipe with Bourbon called a Kentucky Mule rum, Moscow Mules with tequila called Guadalajara Mules, Moscow Mules with Rum called Pirate Mules or Moscow Mule recipes with gin.
I have must-do tips below to not only making Moscow mules but drinks in general. Hopefully this one article can change not only how you make drinks but also host people and make sure everyone enjoys your creation to the fullest.
Furthermore, when I can make something that can be made a touch more healthy, I try to. Thus there are tips below on how to make your mule a bit healthier and less sweet so that you can run a marathon after drinking 7 of course ;).
What Is The Best Ginger Beer for Moscow Mules?
Fever tree is arguably the best ginger beer and then Q is another perfect option. Those two are truly the best ginger beers to use for Moscow Mules as it drops off from there.

What Is The Best Liquor For Moscow Mules?
If not making my Moscow Mule recipe with Tito's I will often make a Moscow Mule with Tequila and call it a Guadalajara Mule.
I will change it up sometimes and make tequila Moscow Mules, which are great too. Tequila overall has been a bit of a game changer as I definitely experience significantly less hangovers via drinking it over vodka.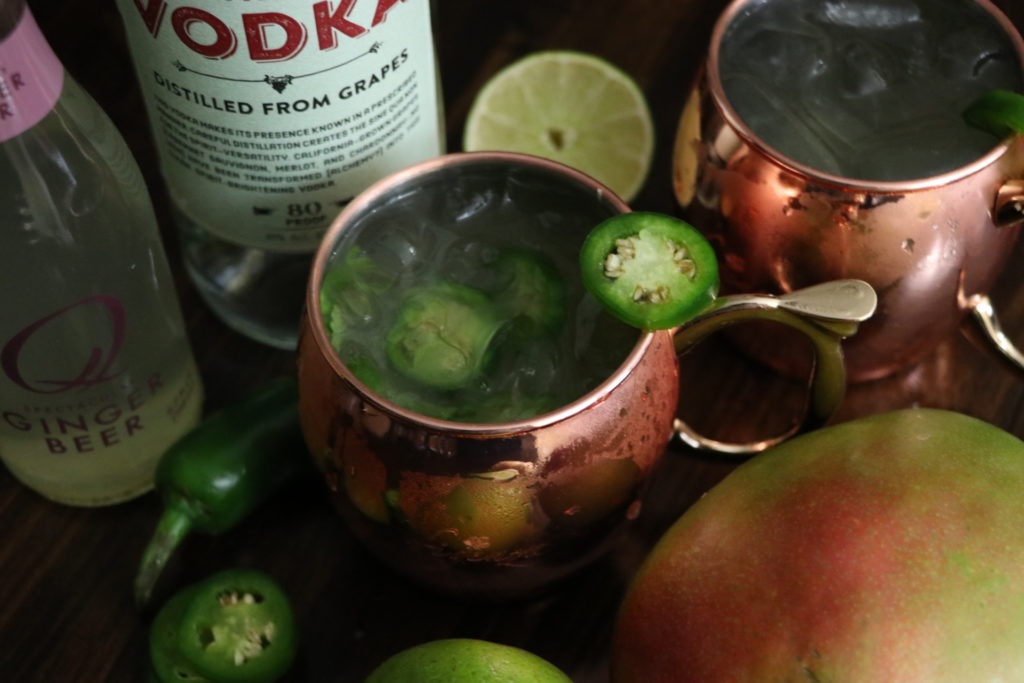 Moscow mules are great as they let you switch up from the standard vodka soda or juice, they're refreshing and best of all I make them healthy-ish. With that said, here are the tips and recipe you need to put some smiles on faces.
What Are Tips To Make The Best Moscow Mule Recipe?
The #1 tip for making the best Moscow Mule is when making a drink for people and you want them to love the experience you need to appeal to 4 senses.
You must make it taste good of course, it needs to have a pleasant aroma thus sometimes adding a herb garnish helps, it should look beautiful clearly and then they must feel a nice ambiance and setting when trying the drink.
I can help you with the first 3 but the ambiance is on you… music, clean up, give them a shot so they are already getting drunk and everything is fun… up to you :).
My second favorite tip to add ambiance and appeal to all senses is infuse your liquor.
Infusing liquor is the greatest lie in drink creation as what sounds extremely impressive is really just you pouring liquor into a jar and adding 1-2 ingredients then letting it sit for 1-7 days… or even 1 hour and just lying to your guests.
Infused liquor makes you look like some planned, smart super-hero that would do anything to host people. It will impress them and has you already 5 steps ahead on appealing to all of the senses.
The third tip for the best Moscow Mule is using the right ginger beer. At the end of the day a main thing that matters is the ginger beer as some brands will just have it tasting flat and meh.
As mentioned Fever Tree & Q Spectacular Ginger Beer are the best for Moscow Mules.
After that the Trader Joe's Triple Ginger Brew is good and it comes in a cool bottle that adds to the cache. Gosling's Ginger Beer doesn't have much taste and none of that ginger kick you want.

How to make Moscow Mules Healthy?
Overall one major thing I do to cut out some sweetness and sugar is use just straight lime juice vs. lime cordial or syrup.
Another great option to make your moscow mule healthier is by using mineral water or sparkling water. Then you can get the ginger kick with the next tip.
If you have time and are hosting people the also get fresh ginger to add in there. Fresh ginger will not only to add a nice kick but it also has some great health benefits.
Fresh ginger has a plethora of added health benefits such as it boosts immunity, fights infection, soothes the stomach, counters acid reflux and is an anti inflammatory.
One last way to make your Moscow Mule a little healthier is by using Gluten free vodka. Tito's, Ciroq and Trader Joe's also has a gluten free option.
With this easy step-by-step guide, you now have the knowledge to make the best Moscow Mule as well as some great tips along the way.
By following these simple instructions and using high-quality ingredients, you can recreate the refreshing flavors of this iconic cocktail right in the comfort of your own home.
So, gather your copper mugs, get creative with garnishes, and impress your guests or simply treat yourself to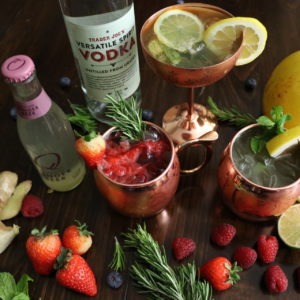 Best Enhanced Moscow Mule Recipe
A standard mule is simple enough but some people think it's a lot harder than it actually is thus never make them at home. However, here I am to build you up so you start firing them off at home impressing guests or just getting drunk by yourself rewatching GOT you loser, jk.
Print
Pin
Rate
Ingredients
2

oz

vodka or try tequila

1/2

tsp

fresh lime juice

fresh is best but lime cordial works too

Ginger beer

Q or Fever Tree only, the rest aren't as good.

Ice

Mint garnish
Optional
1/4-1/2

tsp

grated ginger
Instructions
Tip: Always add ginger beer at the end so you don't stir it up and lose carbonation.

Add Ice, Vodka or Tequila, lime juice & ginger in a shaker and shake then pour over ice.

Add ginger beer last and then garnish with mint.
Print Recipe