The Flatiron hike via Siphon Draw Trail is truly the most unique and best overall hike in Phoenix. It is just 40 minutes from downtown yet it transports you to multiple different worlds with ever changing landscapes and what feels like unique totally different ecosystems.
Flatiron is not only the best hike in Phoenix but also the best workout. This isn't a walk in the park and is not for any casual person who isn't prepared. On top of the changing sites you also get the reward of an absolutely gorgeous peak with stunning views as you get to the top.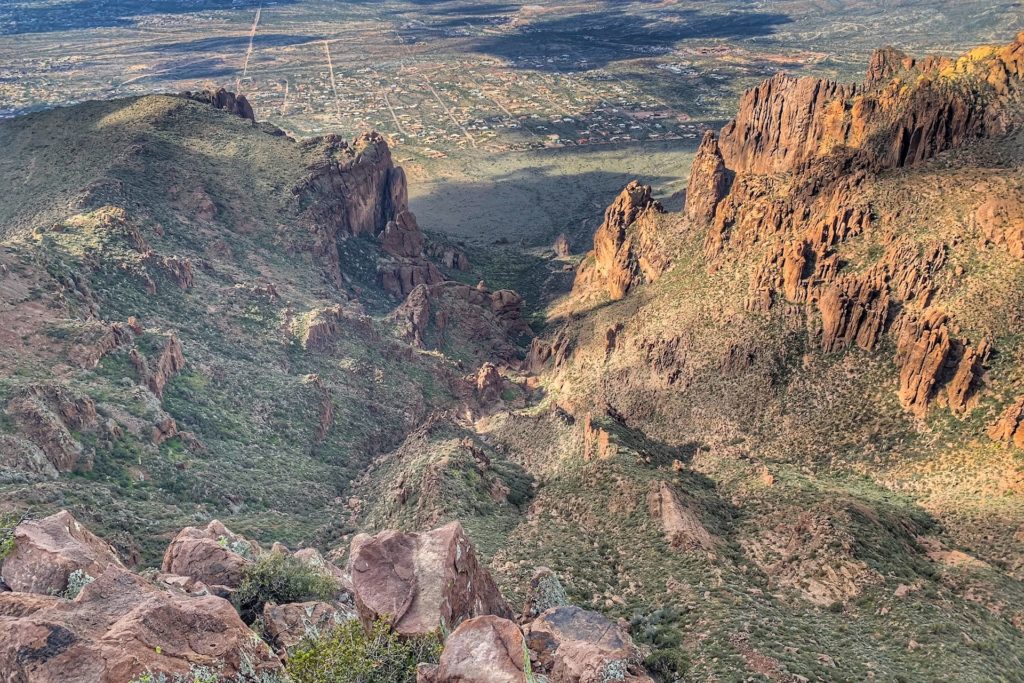 Flatiron via Siphon Draw Trail is located new Apache Junction beginning at Lost Dutchman State Park. From Phoenix you would take the 202 East exiting on Brown Road. The trailhead is easy enough to find with any map apps or Google.
Flatiron itself is truly majestic and gives you that pay-off feeling at the end. If there was recent rain you may even be graced with some little waterfalls along the way. If you are visiting phoenix then see some other of The Phoenix Bucket List: 16 Things You Have To Do.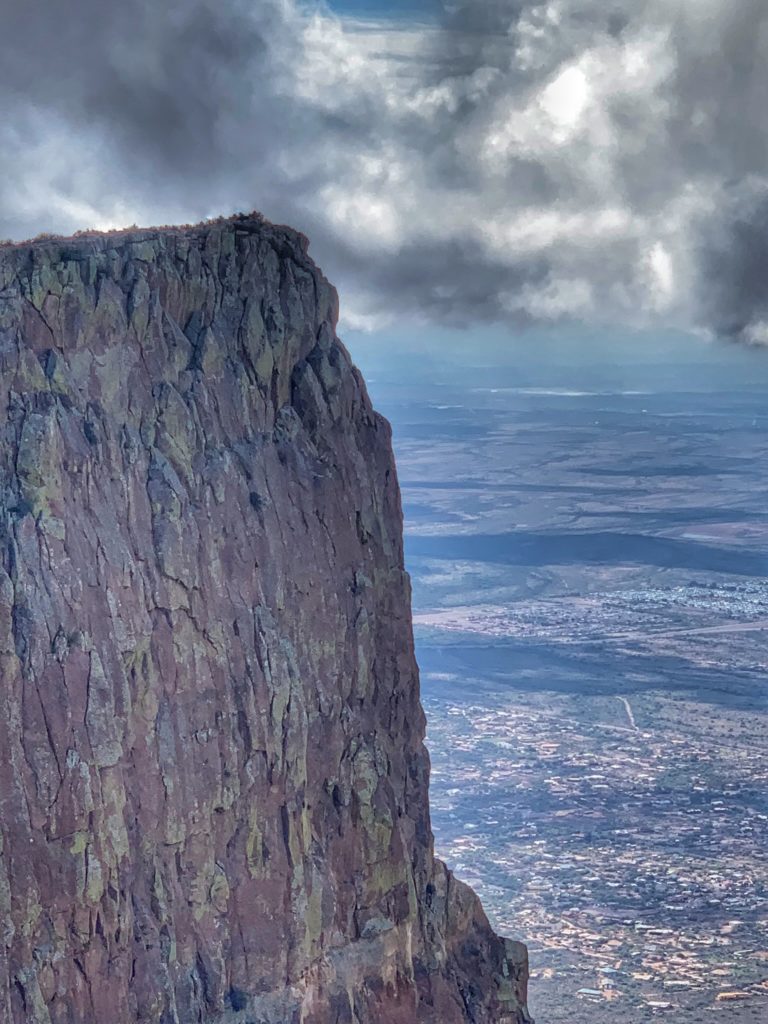 Heads up, there is a $7 parking fee when you pull up and there are restrooms before you start. If for some reason you don't have anything to pay with you can go down another 1/8 of a mile to some parking on the way to another great hike in the are!
If you are looking for a touch of an easier hike and to see a waterfall then definitely check out Massacre Falls with a full guide here!