In my humble opinion Fossil Springs, now called Bob Bear, is the best day hike in Arizona. Fossil Springs offers some things that no other hikes in the US even offers! Where else in the US can you hike to a beautiful turquoise waterfall, go into a cave, have a swimming hole, stop along at beautiful springs along the way and of course… the toilet bowl!
There is so much beauty along the Bob Bear hike so go do it now! I have seen people give this hike lower ratings because they must just see the waterfall and that's it… I assume they never find the cave, toilet bowl or springs along the way. This hike often gets confused with is Fossil Creek, which is pretty but only a 20 minute walk after driving down a dirt road for an hour, thus I would definitely do this one if looking for a great hike.
If you want some other Must Do swimming hole and waterfall hikes near Phoenix check out my list here! Or you can see a lot of my Sedona Top 6 Things To Do or Phoenix Best 18 Things To Do As Well!
Bob Bear (formerly Fossil Springs) Trail Hike
Length:
8 mile round trip - 3-5 hours - Out & Back
Located just two hours from Phoenix it is a strenuous hike for all ages with the best payoffs in AZ at the end. It is located at the Bob Bear Trailhead via Fossil Creek rd from the town of Strawberry. You start the hike at the parking lot descending into the valley of the deep canyon with beautiful landscape views along the way. There are a plethora of pictures you can take during the hike with the trees, flowers, springs and views.
As you reach the valley floor is when the real fun begins with the water and build your own adventure paths to come. You can also take some trails off the main one that lead to beautiful springs and mini swimming holes, which are well worth it. Take your time as when will you be back here again! I haven't been back in two years and sad every time I think about it.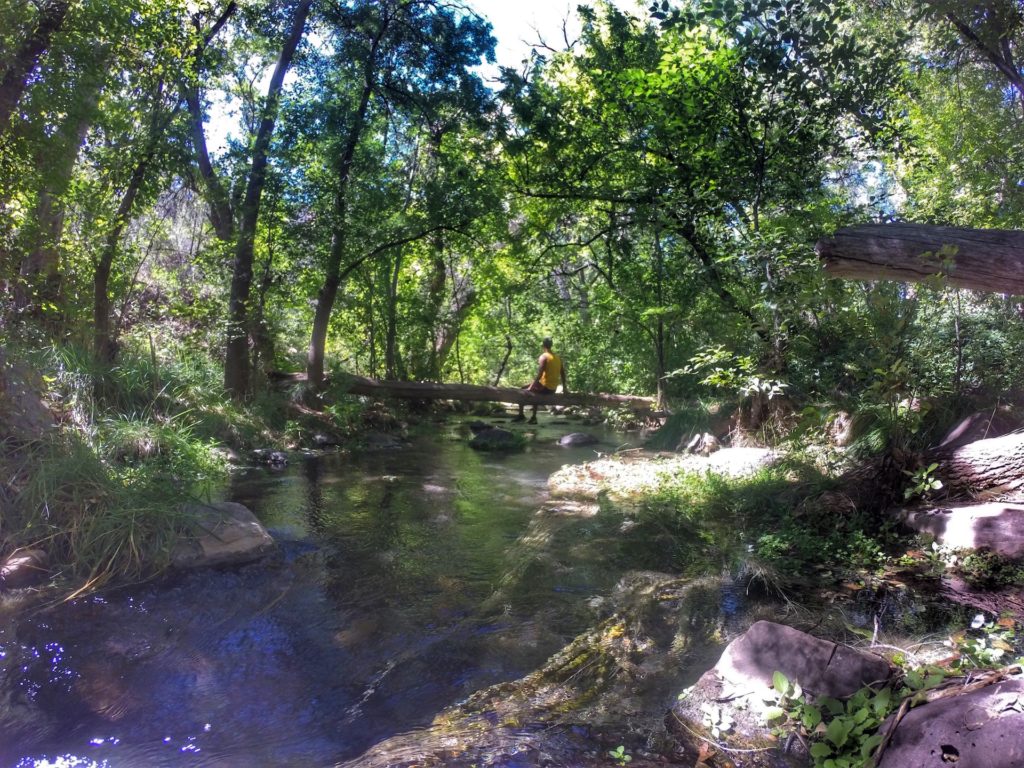 There are fish in the streams, logs you have to walk over to cross the springs, frogs and more as you are immersed in neature. This is all before you even get to the best part at the end! Also keep an eye open for crayfish in the stream under rocks.
Once you have had your fun in the springs, and maybe not seen a soul like myself, it is on to the waterfalls, cave and toilet bowl! Just a short hike past the springs turnoff you will get to the waterfall and make sure you see the cave, swim around the corner, climb up to the waterfall and if you are a good swimmer, test the toilet bowl…
I will say, if you want to attempt jumping in the toilet bowl you need to be a strong swimmer. The swim seems easy but you are being pulled around by the current and the small cave opening isn't that big while it is also sharp and hard… I almost had to save someone who hit his head.
The cave is located just down around the corner from the waterfall and across the water. You will swim across the stream into it and make it into this amazing cave!
Pros
The most "end payoffs" of any day hike in Arizona.

Great for kids if they are fit enough for the hike.

Amazing pictures throughout the hike.

On the drive there or back you can do a pit-stop in the adorable quaint towns of Strawberry or Payson.
Dog Friendly (On a leash).
Cons
I really don't have any… it can get a little busy but the pass system has curbed that a little.

You need to purchase a pass in advance, which isn't really a con as it keeps it from being overcrowded.
Tips
Permits are only required April 1 to October 1 and are $6 per vehicle.
If you plan on doing the toilet bowl make sure others are around and you need to be a strong swimmer, it isn't a joke.
Permits are made available on the first of the month one mont ahead of time. For example, permits for the month of April are available beginning March 1.
Take your time. When will you be back? Go checkout the springs and everything leading to the end.
Bring a picnic. It is a long hike and you will want to stay down there and hangout for a while.
Bring extra water as even if you don't need it maybe another hiker will be struggling.
Check out Payson and Strawberry. There are lots of quaint shops and places to get dinner before the drive back.
The water is 70 degrees year-round so it actually might feel warmer in cooler months, meaning don't hesitate to get in.
To avoid confusion make sure you go to the right Bob Bear Trailhead, which is just outside of Strawberry, AZ. Do not go to Fossil Creek.
It is very hot in the summer months so be prepared with plenty of water and snacks.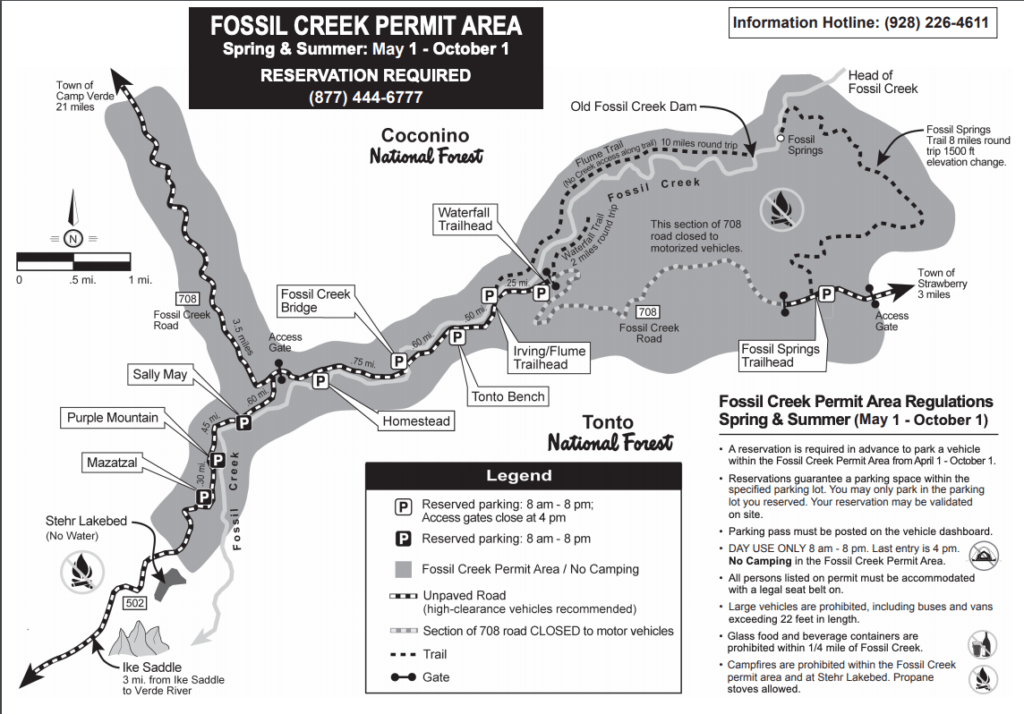 ---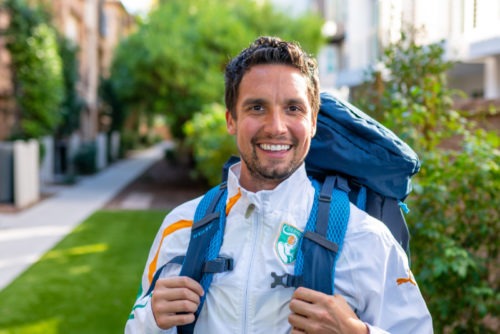 Hey I'm Fraser. My site is dedicated to the 22nd century person with a lust for travel and adventure, need for time efficient recipe ideas as well as anyone in need of self-help or a pick-me up! Thanks for visiting Inspire Travel Eat!