In my humble opinion Fossil Springs, now called Bob Bear Trail, is the best day hike in Arizona. Bob Bear trail offers some things that no other hikes in the US even offers!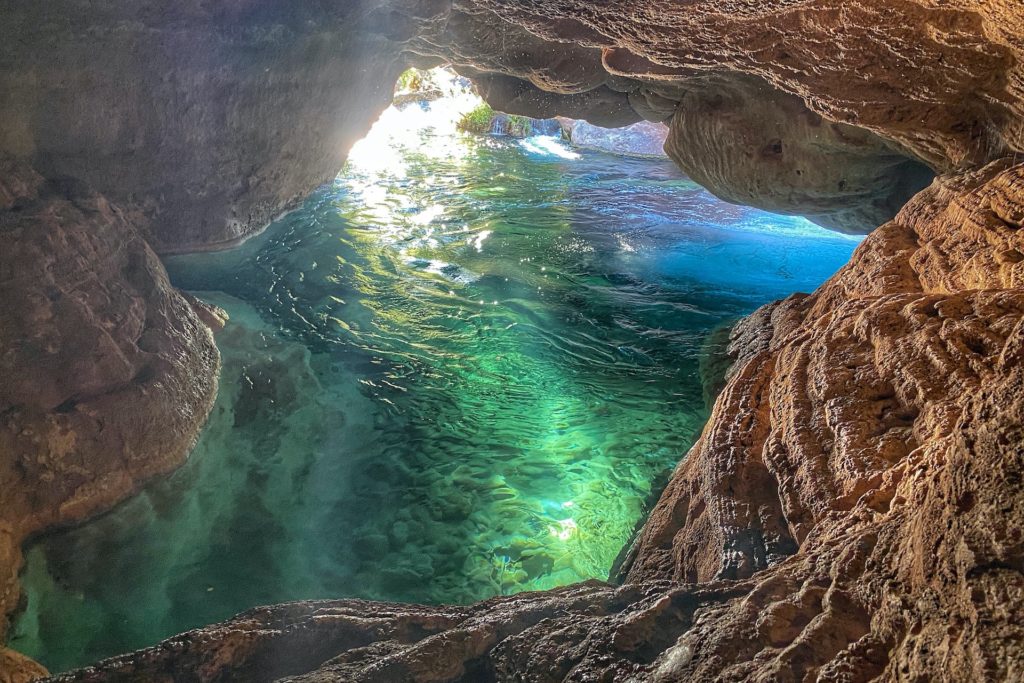 Where else in the US can you hike to a beautiful turquoise waterfall, multiple caves & grottos, find swimming holes, cliff jump stop along at beautiful springs along the way and of course… the toilet bowl!
There is so much beauty along the Bob Bear hike with stunning water and a ton of different adventures! I have seen people give this hike lower ratings because they must just see the waterfall and that's it…
I assume they never find the cave, toilet bowl swim into the grottos or springs along the way. I don't know if there is any day hike on earth with so many things to do with payoffs as unique and beautiful.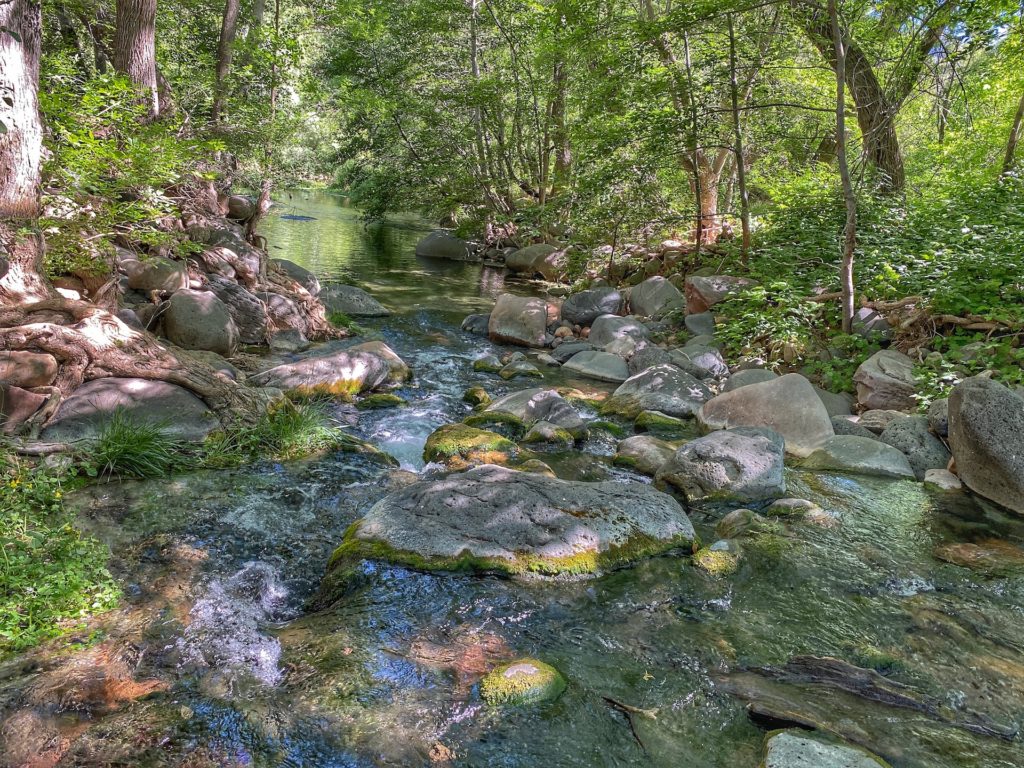 This hike often gets confused with is Fossil Creek, which is pretty but only a 30 minute walk after driving down a dirt road for an hour, thus I would definitely do this one if looking for a challenging hike with amazing rewards at the end.
Warning, this hike is definitely long and strenuous thus make sure to pack food and bring a lot of water. Do not do this hike unless you can hike 10 miles in the heat and the parks department asks you leave your dogs at home due to the heat and length.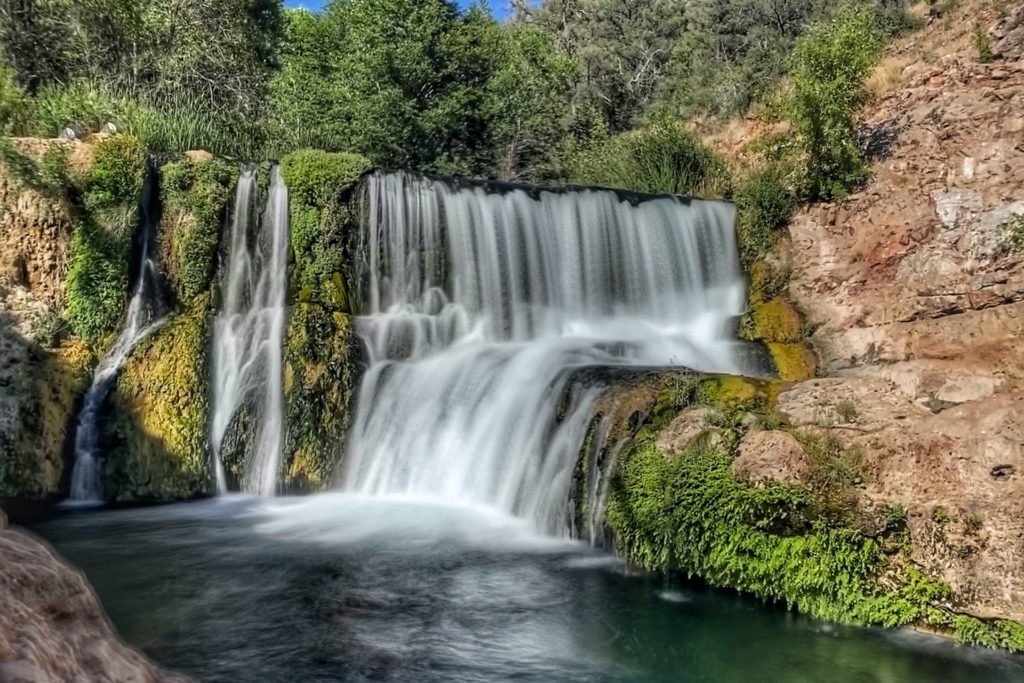 If you want some other Must Do swimming hole and waterfall hikes near Phoenix check out my list here! Or you can see a lot of my Sedona Top 6 Things To Do or Phoenix Best 18 Things To Do As Well!
Be sure to come here from Strawberry, AZ as that is where you will find the hike, not via Camp Verde, where Fossil Creek is located. Google maps will lead you to the Fossil Springs Trailhead 15 minutes from Strawberry, AZ.

You must have a permit to hike here from April 1st to October 1st and often weekend permits are sold out a month in advance. Click here to get permits.