Looking for the best way to visit the Amazon rainforest in Peru? How to visit the Peru Amazonia can be very overwhelming because after all, you want to be safe and do it correctly since you will be in a jungle!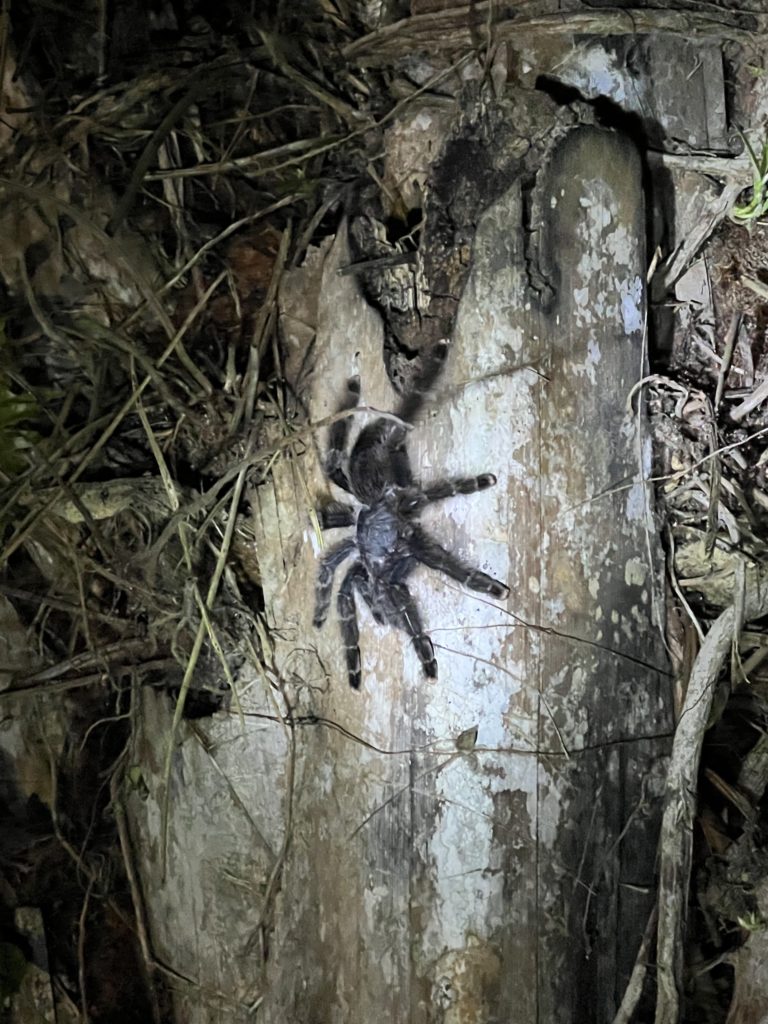 There is not a ton of good articles on how to visit the Peru Amazon so I wrote this guide to give you some ideas and tips on where to go, what to do and how to get there!
You absolutely HAVE to visit the Peru Amazonia when you come to Peru so be sure to take out 4 days for this on your trip! This is a once in a lifetime opportunity and you have to do it!

The sites, the sounds, the ambiance and the experience is truly unbelievable. Your trip will be out of a book and I can't say enough to do it.
I would recommend at minimum 10-14 days in Peru. 6-7 days in the Cusco region doing Machu Picchu etc, 4 days in the Amazon and then 1-2 days in Lima.

There is of course so much more to do in Peru but if you want the best bang for your time that would be the ideal time if your time is limited.
Now back to the Amazon with the big question! First and foremost is where in the Peru Amazonia should you go?
Figuring out where to go can be simplified as you really have two main options, Puerto Maldonado or Iquitos.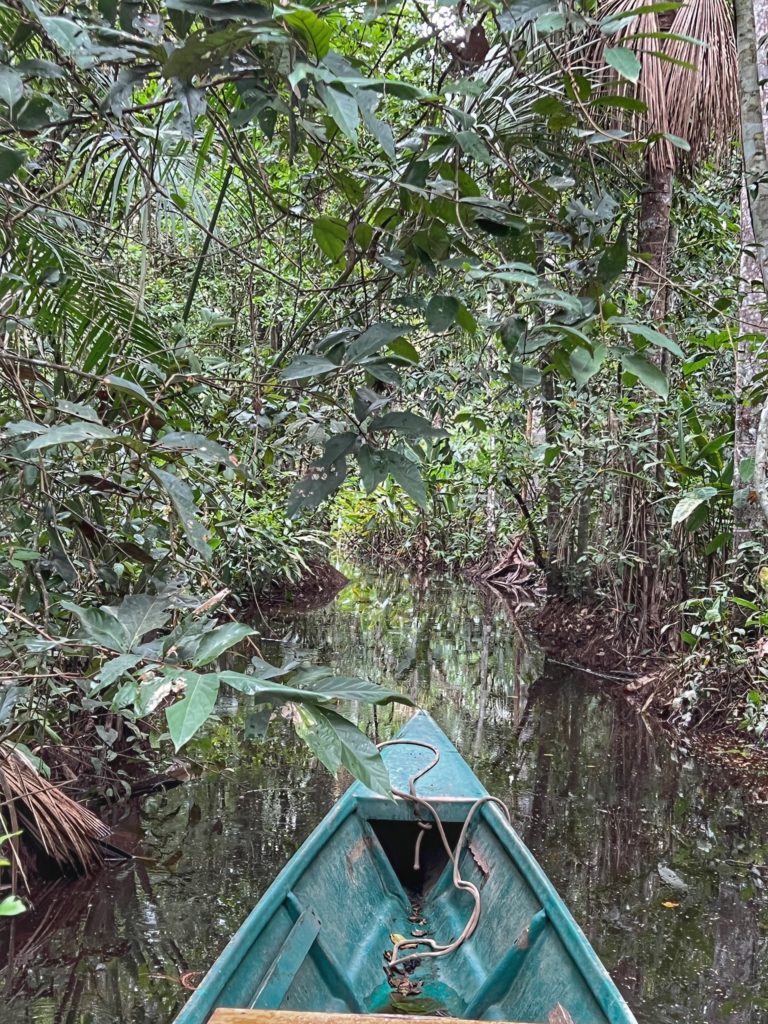 Should You Got To The Peru Amazon Jungle via Puerto Maldonado or Iquitos?
Should you go to puerto Maldonado or Ikitos is an overwhelming question its own right as both have completely different things to see with pros and cons.
Like me you may stress yourself out because Iquitos you get to visit the magical Amazon river, river cruise options and potential to see pink dolphins.

However, Puerto Maldonado has giant river otters and being a smaller town you are able to get right into the jungle quicker.
With that said, I can make it easy on you as really only one factor matters. How much time do you have?
If you only have 3-4 days for the Amazon then you will want to do Puerto Maldonado. Iquitos is much harder to get to and also takes longer to get into the jungle itself.

Puerto Maldonado is also much closer to Cusco and Lake Titicaca etc so if you are visiting the touristic locations in Peru then this fits in perfectly.
So that keeps it simple, if you have a short time then Puerto Maldonado is the option to go with. Even if you have more time, it is still just as great of a place to visit as both have their pros and cons.
How Long Should you Stay in the Peru Amazon Jungle?
Unless you have a ton of time in Peru or an avid outdoors person wanting to see every single inch from Puerto Maldonado to Iquitos… 3-5 days is perfect.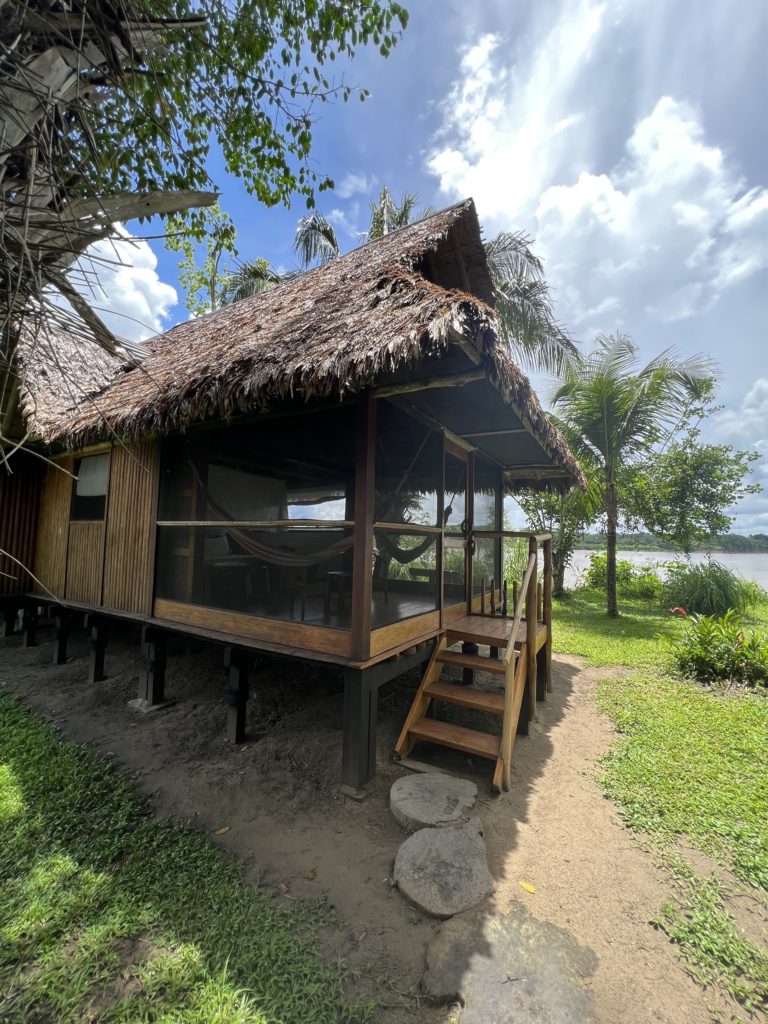 While the jungle was an incredible place and one of my favorite trips, 3 nights and 4 days was plenty! I did a couple excursions a day, was exhausted each night and perfectly content come day 4 to head home.
Keep in mind I am very outdoorsy but also enjoy being comfortable so getting back to airconditioning, more comfort food, no mosquitos and such was welcomed.

In your trip you will be go-go-go as well so as someone who is always full of energy, I was in bed and asleep around 9pm every day, when typically I am always a night owl.
So with that said, 4 days and 3 nights is perfect but wouldn't do less than 3 nights, if anything 3 or 4 nights is best.
How To Get to Puerto Maldonado
There are really only a couple of ways to get to Puerto Maldonado and I would just do the one. Your options are bus 11-12 hours from Cusco or fly from Cusco or Lima.

Apparently there used to be a direct flight from Cusco to Puerto Maldonado but it was not an option on my trip in Nov. 2021. It could have been due to COVID but hopefully it is an option for you.
If not, then it will take 6-10 hours for your flight since you will need to connect through Lima. If you are in Lima then perfect, it is a short direct flight.
Flights within Peru are also really cheap if you are able to purchase a few weeks in advance.

The other option is to bus from Cusco. My flight was cancelled so this was my only option and I do not recommend it. I paid for a sleeper bus and the seat itself was actually really good and reclined like 150 degrees.
However, the overnight drive is through the mountains and I was going back and forth on the seat for pretty much the entire trip as we weaved up and around the mountains. The trip was awful.
Where to Stay In Puerto Maldonado
There are a plethora of places to stay in Puerto Maldonado from budget friendly eco-lodges to one of the most amazing places I have ever stayed at!

Peru itself you can stay and eat extremely cheap so I suggest if you are on a budget, budget in Cusco & Lima but splurge in the Amazon.
I stayed at the Inkaterra Amazonica and wow, it was out of a movie! I can go on and on about this incredible place, which takes care of absolutely everything, but can read more about it in total via my article here!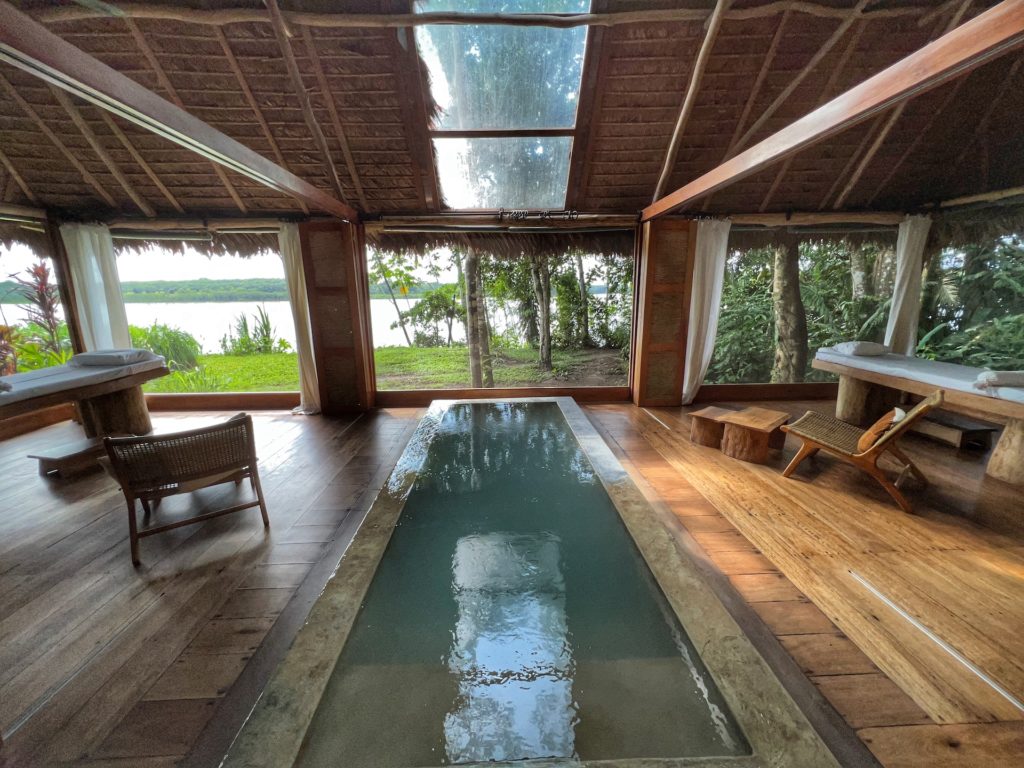 What Animals will you see in Puerto Maldonado?
There are multiple endangered species you might be lucky enough to see on your visit!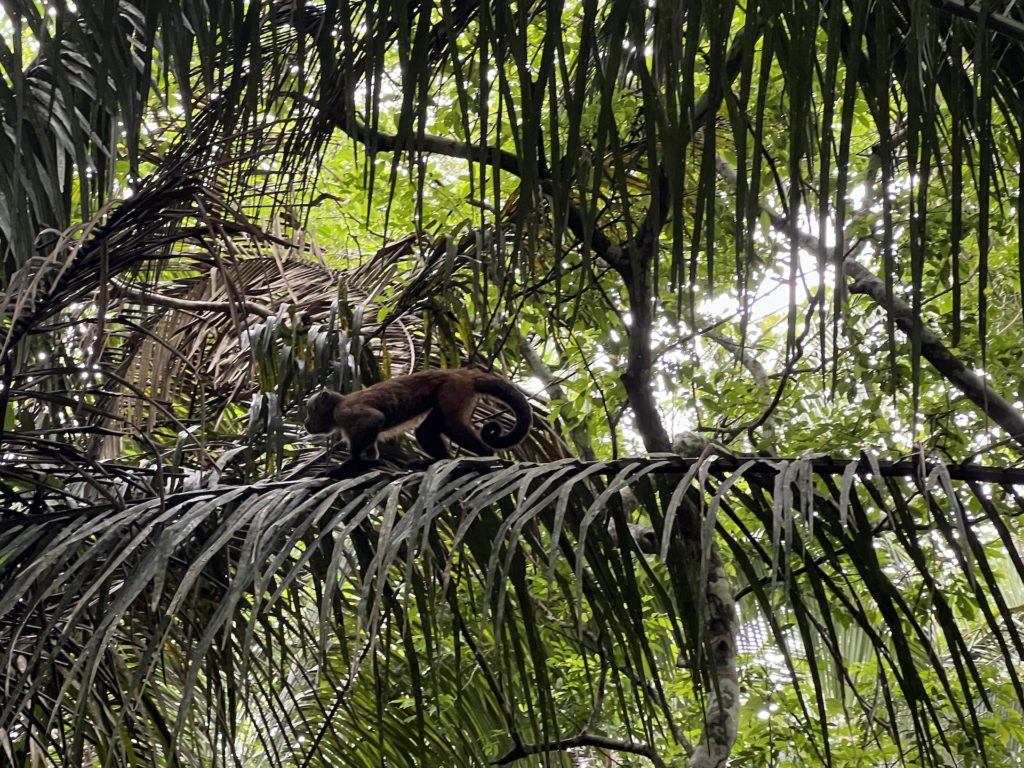 Animals you hopefully will get to see are the endangered giant river otters, caymans, jaguars, tapirs, spider monkeys, giant tarantulas, howler monkeys, capuchin monkeys, piranhas, herons, tons of incredible birds you didn't know existed and maybe get lucky enough to spot an anaconda!

When Is The Best Time To Visit Peru Amazon?
The best time to come due to lack of extreme rain is April to December with May to September being peak timing.
MISC Tips For Your Peru Amazon Jungle Trip
What part of your Peru trip should you visit the Amazon? If you are doing a Cusco, Amazon, Lima trip I would put the Amazon in the middle.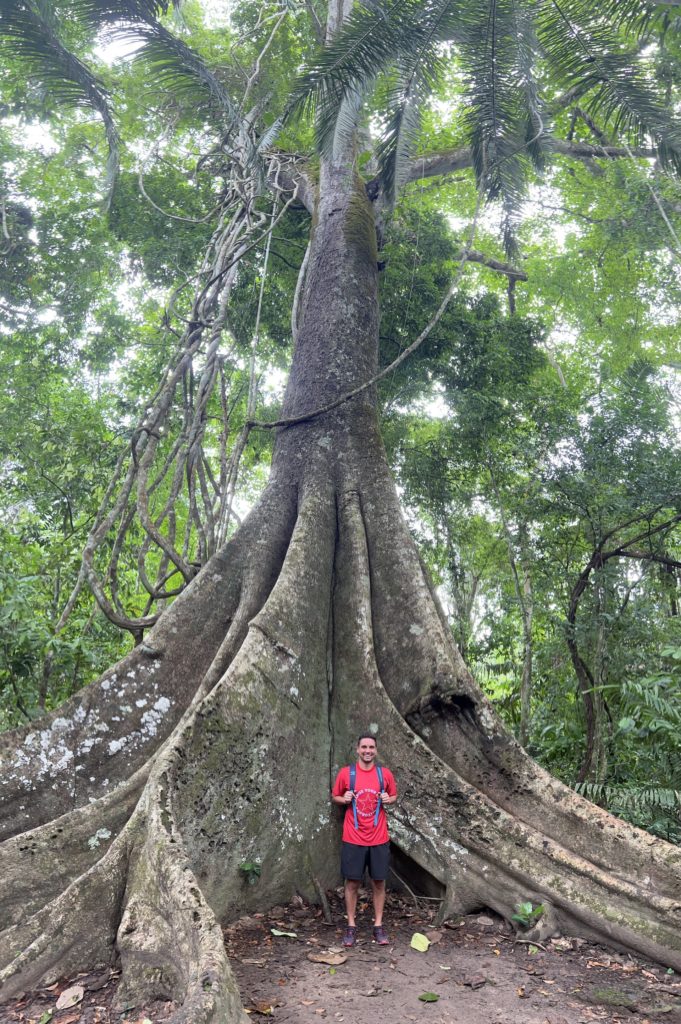 You will be exhausted after your trip to the Amazon so going back to civilization for a couple of days for some R&R before your trip will be welcomed.
I would suggest going Cusco to the Amazon then fly back home from Lima. In Lima you can relax, get some cheap massages, great food and not feel like you are missing out by chilling a little bit.
Bring lots of bug spray, the mosquitos in the wetter months can be absolutely awful.

Do you need vaccines or medication to visit Puerto Maldonado? It is not required to have malaria medication or a Yellow Fever Vaccine to go to Puerto Maldonado. Keep an eye on this as of course it could change.
As your jungle lodges will be cut off from civilization you may want to bring your own snacks or even a bottle of wine or liquor to avoid gauging resort prices.