Soldier's Pass is in the top 3 hikes in Sedona as it has secret caves that are amazing! I had the hike outside of the top 3 but after seeing the Soldier's Pass caves I absolutely have changed my tune.
I always say I love hikes with a payoff and this hike has 3 unique sites to see along with the typical beautiful landscape along the way.
Here is the Soldier's Pass Video Guide
If you have not seen the Soldier's Pass cave you need to go now. If you are a photographer then it might be the best spot to go in Sedona and gives off a touch of an Antelope Canyon feel.
It truly is one of the prettiest and most serene settings in all of Arizona. If you are lucky enough to be here alone this might be one of my favorite hangouts of all time and definitely a favorite shorter hike.
For the Sedona Bucket List: 13 Things You Have to See – Click Here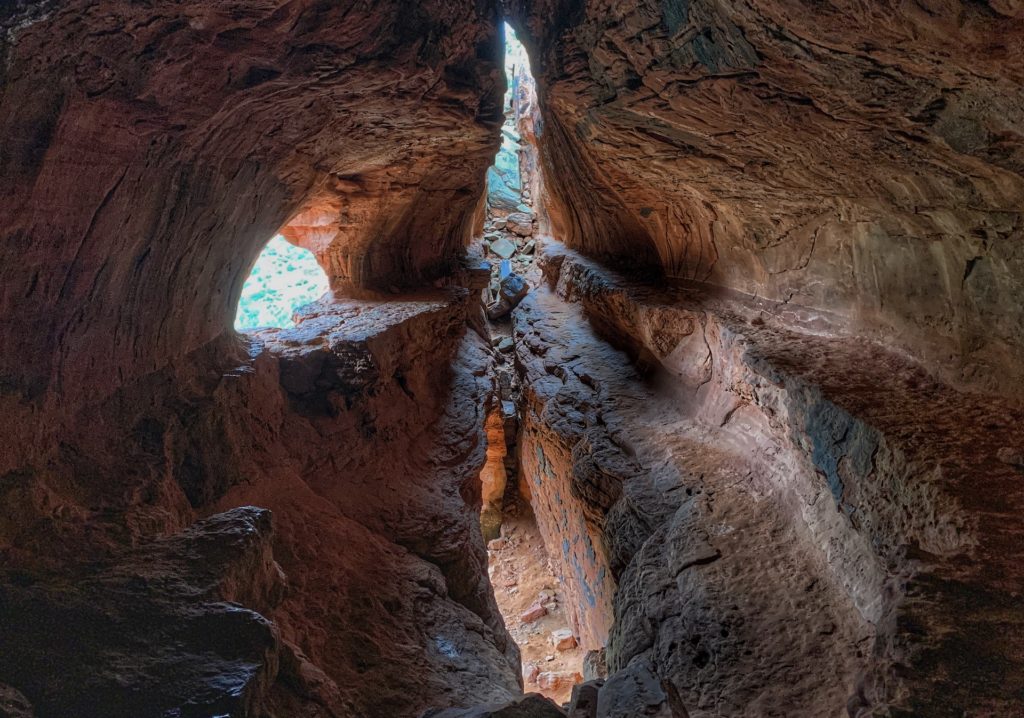 The hike itself is easy until the last 2/3rds of a mile where you descend up the hill to go to the caves, which goes to moderate/hard.
A lot of the hike you are in and out of trees offering a lot of shade, which is nice if you are there in the summer. It is the best length of a hike to get in your exercise but it's also not a killer and I have seen all ages do it.

This hike is also a perfect length being under 5 miles and less than 900 feet in elevation gain. It definitely can be done by anyone and I would say it is on par with Devil's Bridge or Cathedral Rock in terms of difficulty.
It is even easier if you aren't going to the caves. However, you should do the caves… wow they are stunning! Getting up into the main cave and views from there are probably the best sites in Sedona, which says a lot!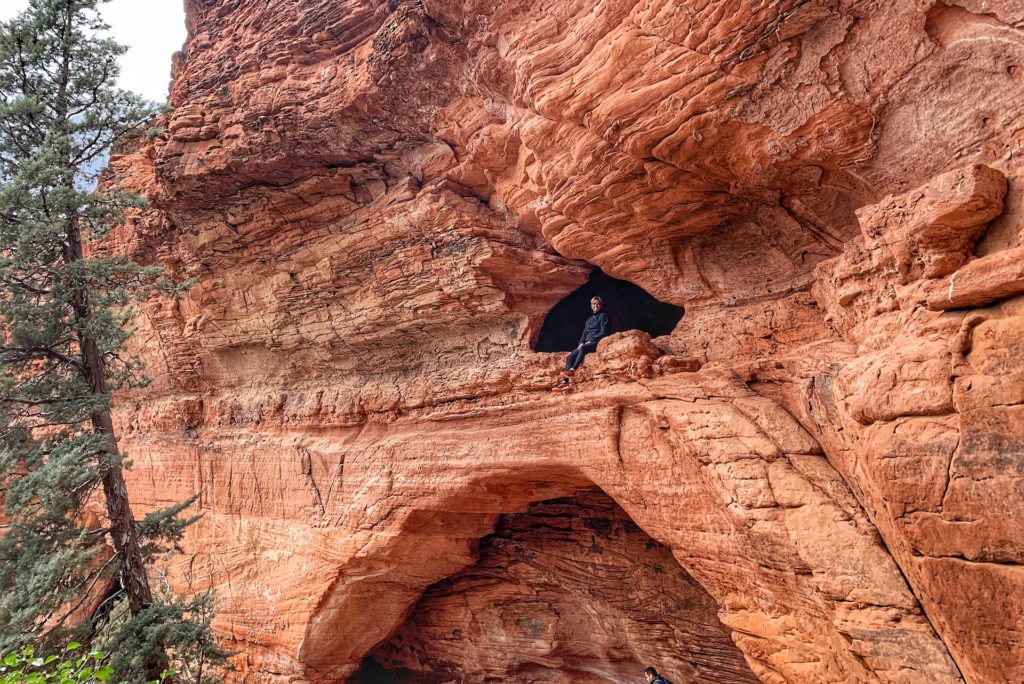 Soldier's Pass Caves might be the most picturesque place in Sedona! Photographers and Instagrammers will absolutely love it.