Rome, Siem Reap, Rio De Janeiro and Havasupai Falls… that's the list of my favorite places on earth with Havasupai Falls probably being #1. I have yet to see anywhere on earth that has miles of ever-changing unparalleled beauty. Havasupai Falls is the only hike I have ranked with 5 stars rating as it truly will blow you away when you see it.
The hike from Havasupai Campground to Beaver Falls truly might be one of the prettiest 4 mile stretches on earth. I also have some info in the TIPS below of where to find some little secret spots and ideas to make your adventure even more fun on your way to or back from Beaver Falls.
If you would like a complete guide to Havasupai Falls with tips & itinerary than see here.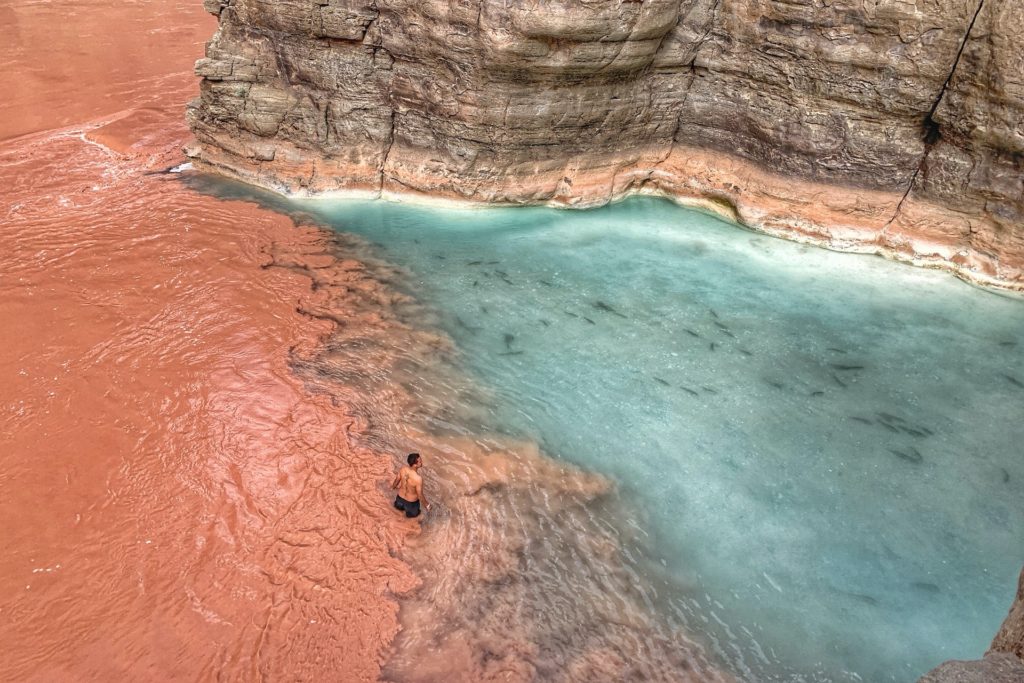 This article is just a quick one to give you info on how to get to Beaver Falls from Havasupai Campground, what to expect and give you some pictures of why you definitely need to make the hike when you are down there. Beaver Falls is 8 miles round-trip from the Havasupai Campground aside from "Stairway To Mooney Falls" and walk down to Beaver Falls, it is relatively flat.
Be sure to pack a lunch and also wear shoes you don't mind walking in when wet. You won't want to keep taking your shoes off and on everytime you cross the water. You will cross the water 3x and if you end up hiking all the way to The Confluence you will cross the water 10 total times. See my article on The Confluence if you wanted more info on that.