What is an Irish Car bomb shot? Sometimes referred to as Irish car bomb drink or car bomb drink. Well it is a fusion of 3 things that you might not love when drank separately, however when they are combined they turn into one of the greatest tasting shots ever created.
Making a shot with Guinness might sound gross to people out there like myself who don't love Guinness, but when all is mixed together, wow it turns into an amazing tasting shot. If you like shots then
for the 6 best shot recipes see here!
What's in an Irish car bomb?
This is a simple shot to make with just three ingredients, all of which are very accessible and you probably have a couple in your liquor cabinet already. The ingredients are Guinness beer, Irish whiskey and Irish cream like Baileys or Carolyn's.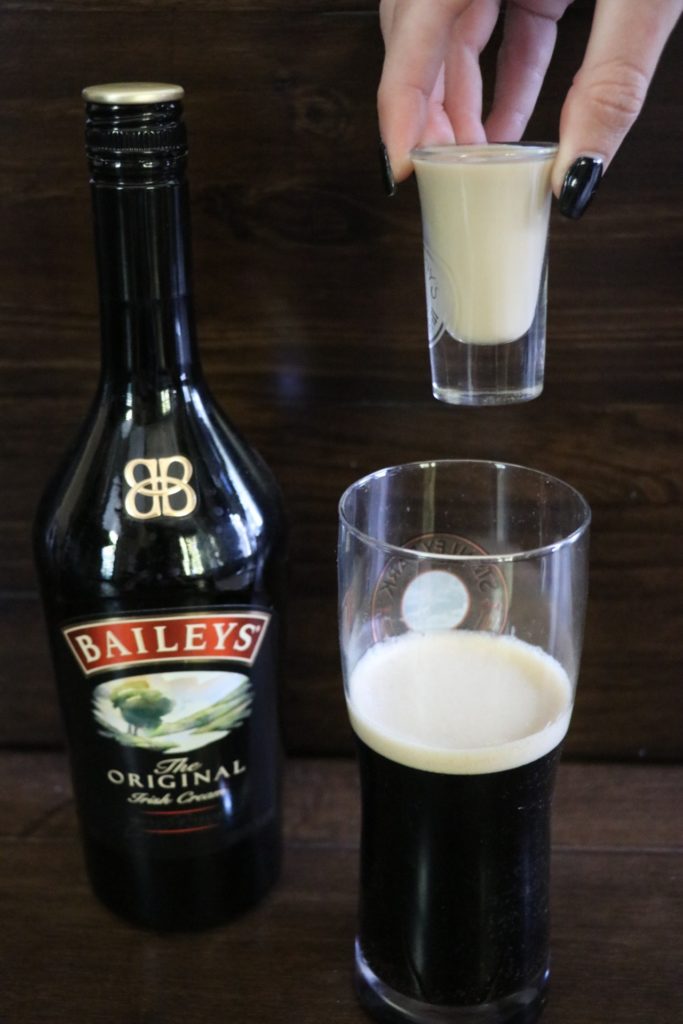 You don't have to use Irish whiskey and can just use whatever whiskey you have in your place. However, to make the authentic thing then you would want to use Irish whiskey. You can even play around with how you do the shot if you want to try flavored whiskeys.
What is the best shot for St. Patrick's Day?
If you are hosting a St. Patrick's day party be sure to have a DIY Irish Car Bomb setup as it is a necessity! If you would like another great tasting Guinness drink then try Screwball Peanut Butter Whiskey dropped into Guinness… wow it is good stuff.
Is the drink Irish Car Bomb offensive?
This really depends on who you ask. People can find it offensive and some bartenders will actually not serve it if called by that name. Instead of calling it the Irish Car Bomb, you can call it Irish Slammer, Dublin Drop, or Irish Bomb.
How fast do you drink an Irish Car Bomb?
As soon as the shot glass is dropped into the stout… drink it down as quickly as you can.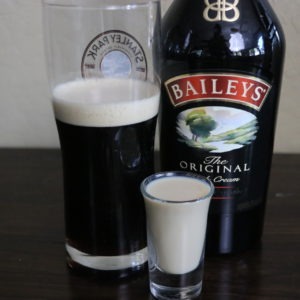 Irish Car Bomb Shot Recipe
What is an Irish Car Bomb? Only one of the best tasting and most fun shots ever created! This shot involves Guinness and Irish Creme. Even if you are not a fan of Guinness this shot is so tasty and goes down much easier than you ever think it could!
Print
Pin
Rate
Ingredients
1/2 glass Guinness beer

1/2

oz

Irish cream

Bailey's or Carolyn's or similar.

1/2

oz

Irish whiskey

sub any whiskey
Instructions
Fill half of a tall glass with Guinness

Fill a shot glass with half Irish cream and half whiskey

Drop shot glass into Guinness and drink it on back as fast as you can. Cover your teeth with your lips just in case that shot glass comes on down.
Print Recipe