What is the perfect day in Sedona? Well if there was ever a place to choose your own adventure than Sedona is it. Do you want to eat, hike, drink wine, shop, lay by the pool, go to the spa, ATV, hangout on a patio?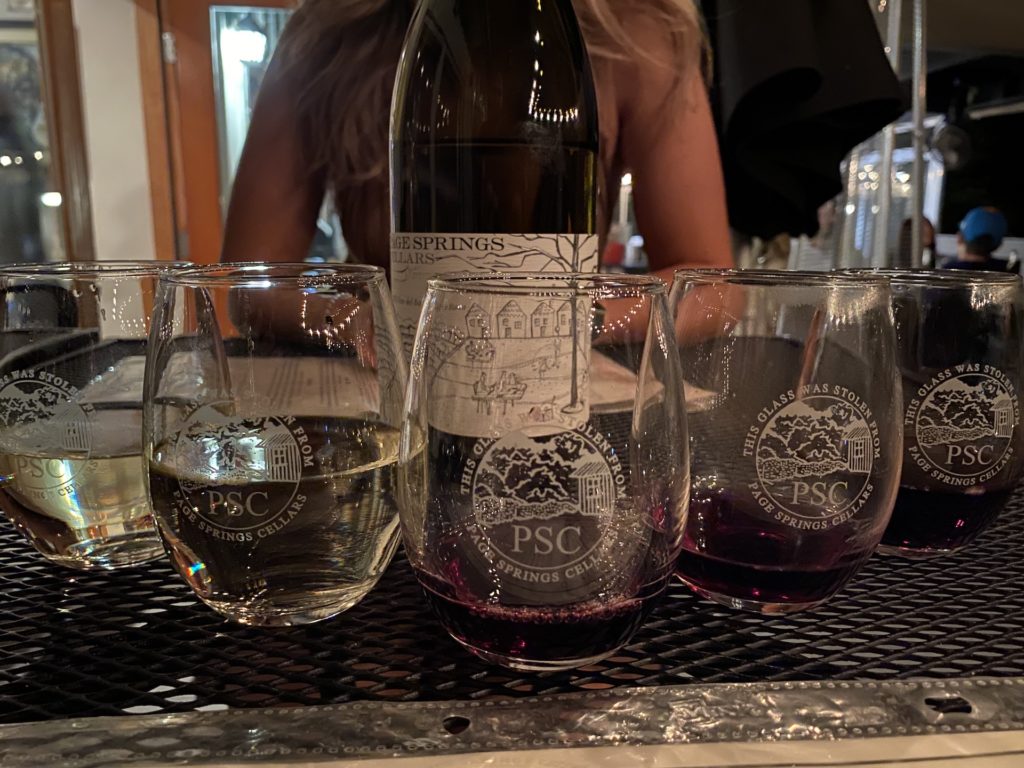 I will do my best to give you options across all boards depending what you are into. Be sure to check out the Sedona Bucket List | 14 Things You Must do!
Here is just one of the amazing hikes you can do in Sedona!
There is so much to do and you might just have one day in Sedona! You absolutely have to go for a hike or nature walk, of which I have a few hard and easy options. Of course breakfast, lunch and dinner with a view are a must and then there are all the things to do in between!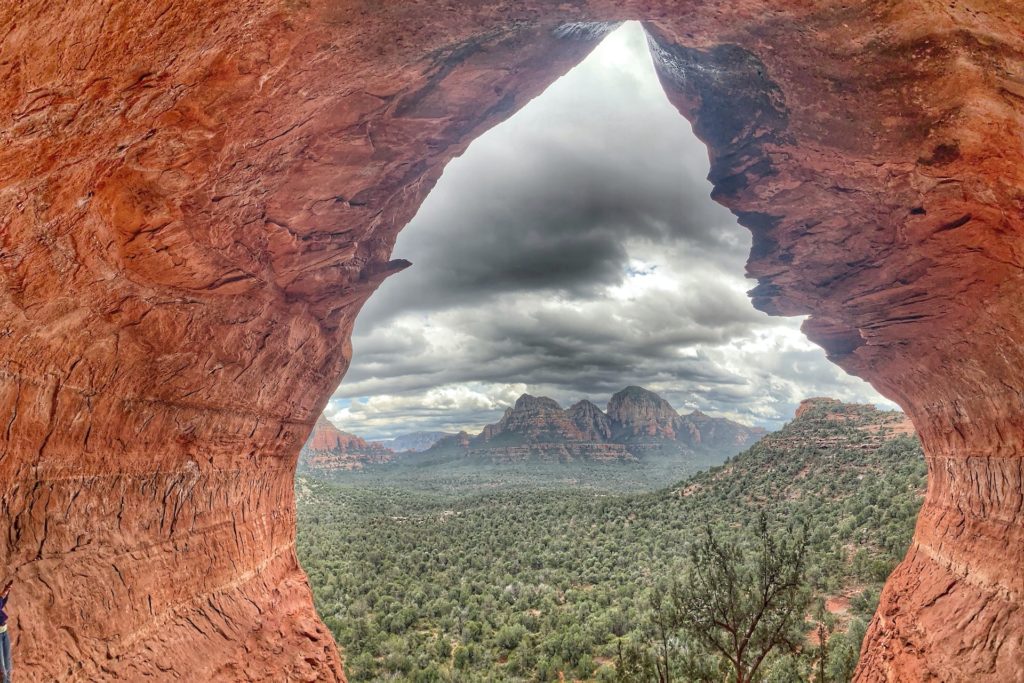 I have the ultimate Sedona Bucket List: 14 things you must do here if you want to just choose a few things from that list as well! Here you can pick from the best of the best and go check out what you like best! If you want a full guide for the day… well here it comes.
Overall when visiting Sedona or anywhere, have a loose itinerary but don't stress yourself out on some schedule that you have to make it everywhere.
Go with the flow is fitting for the Sedona vibe and don't ruin a peaceful and beautiful trip by stressing yourself out to make it to Point A & B the entire day. Take some of these ideas and just fit them in as your day progresses.

Below I go through the entire day with options for the relaxing people & the adventure people. However, if you want my personal perfect day, here is the cliff notes version.
I will either get brunch with a bloody mary at Cress On the Creek (expensive), Creekside Bistro or Mesa Grill. From there I would hike Bear Mountain (hard), Soldier's Pass Caves (moderate) or West Fork Trail (easy). These hikes will take up 3-4 hours and get me hungry again.
Lunch at The Hudson or Mariposa Latin Inspired Grill. Then I would either hike again or if you have some extra cash, rent an ATV for 4 hours (use Groupon).
With the ATV I would go to Devil's Bridge & then up Schneebly Hill for the best views in Sedona. If you have been to Devil's Bridge then do Soldier's Pass. The ATV area out near Enchantment Resort is meh.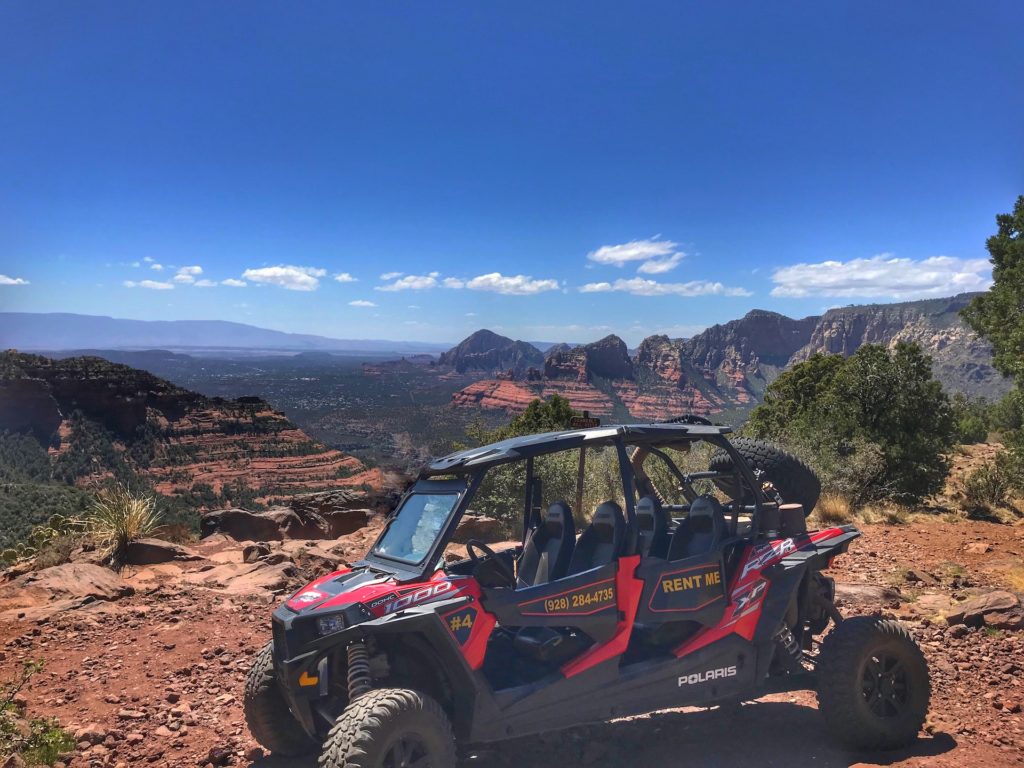 Dinner & drinks to end the day. Depending the day you go and how late the wineries are open I would try to do dinner at Enchantment Resort and then see one of or both DA Ranch & Page Springs Cellars.
The wineries tend to close early though so in reality you will probably have to do the wineries and end the day at dinner. Sunset at the wineries or Enchantment Resort is ideal though so definitely try to do that.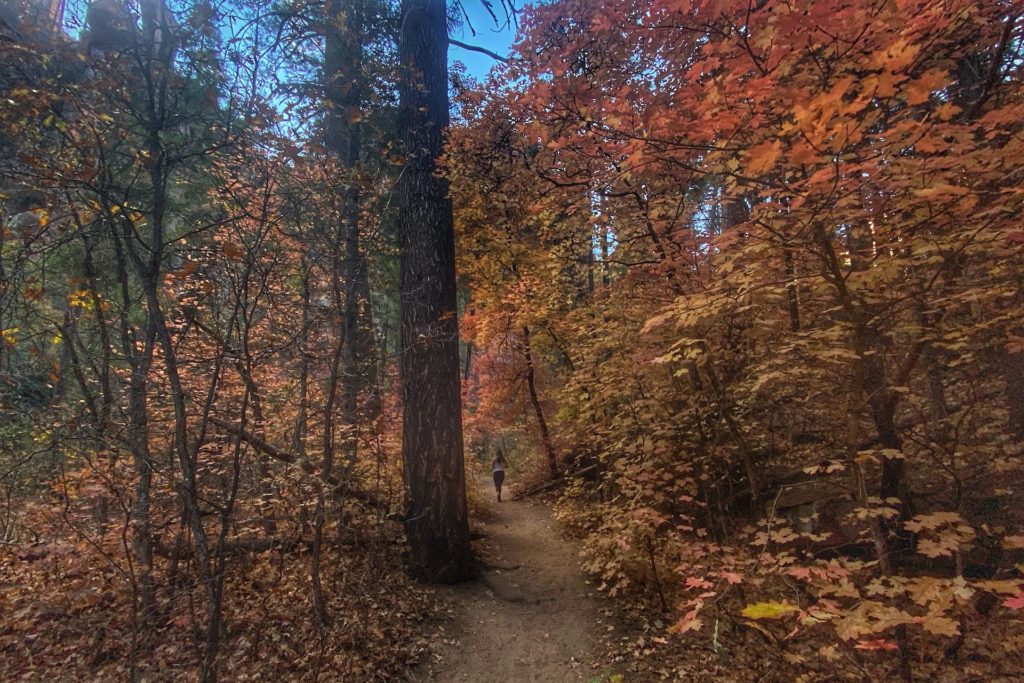 Enchantment Resort also has little fires & blankets on the patio making it the best way to end the day. From there, ideally a campfire back at the hotel with a drink and that is my perfect Sedona day. Below is a perfect day for all types of people with lots of options from hard to relaxing.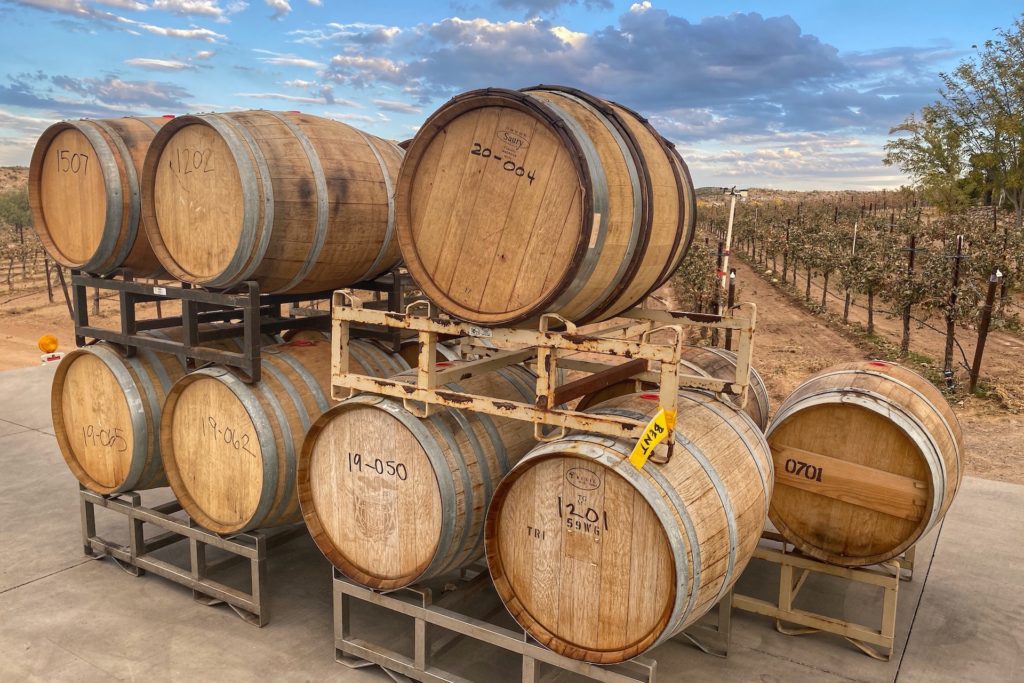 Morning – Brunch & Adventures
I am not an early riser but surely you should try and get up to experience as much of Sedona as you can! If you are a hiker the earlier you are up the more hikes you can fit in; ff you are an eater, well then brunch is calling your name; if you are a drinker, well mimosas aren't going to drink themselves.
Morning breakfast/brunch is great at a few places, Cress On The Creek has a Sunday brunch that is next level however it is pricey. If you want more affordable than Mesa Grill & Creekside Bistro are nice spots with patios and a great atmosphere. See here for a list of the best 8 restaurants in Sedona.

I suggest going on a hike in the morning while you have your energy and before you start having cocktail or two. Depending how hard or easy you want there are a plethora of options.
The harder hike and one of my favorites is Bear Mountain, it will wipe you out though and takes 3-5 hours. If you aren't a hiker and want a nature walk, West Fork Trail is perfect as you can just turn around whenever you want and it is shaded the whole way. You will have to cross a stream on rocks a few times though.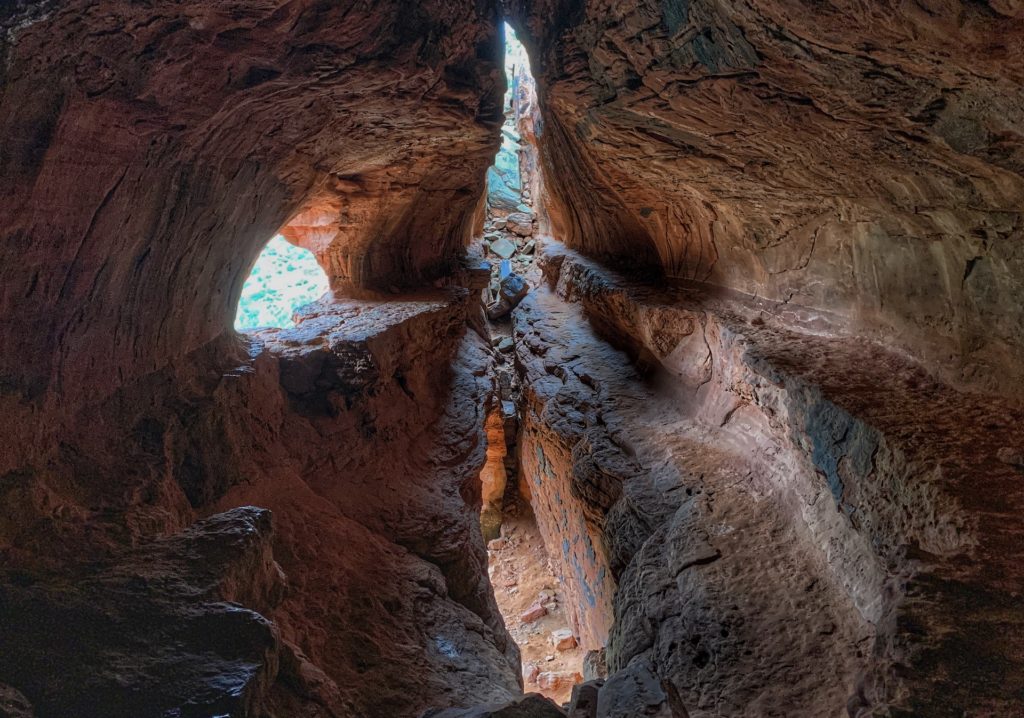 If you want to do two hikes in the day I suggest picking from easier hikes like West Fork Trail, Soldier's Pass Secret Caves, Devil's Bridge or The Birthing Cave. Click on each individual hike for full info and here is a list of the 6 best hikes in Sedona.
I love Wet Beaver Creek and The Crack, especially if you walk the creek the entire way vs. the path. However, if you want to do this hike right it will take up 5+ hours. It is an option though if you wanted something new to do in Sedona and it is only 30 minutes from downtown.
Afternoon – Lunch & Sightseeing
Hopefully you had a great walk or harder hike and want to dive into some more food. Definitely check out the top restaurants list and pick what you are craving. Save Enchantment Resort or Winery dining for dinner to end the day though!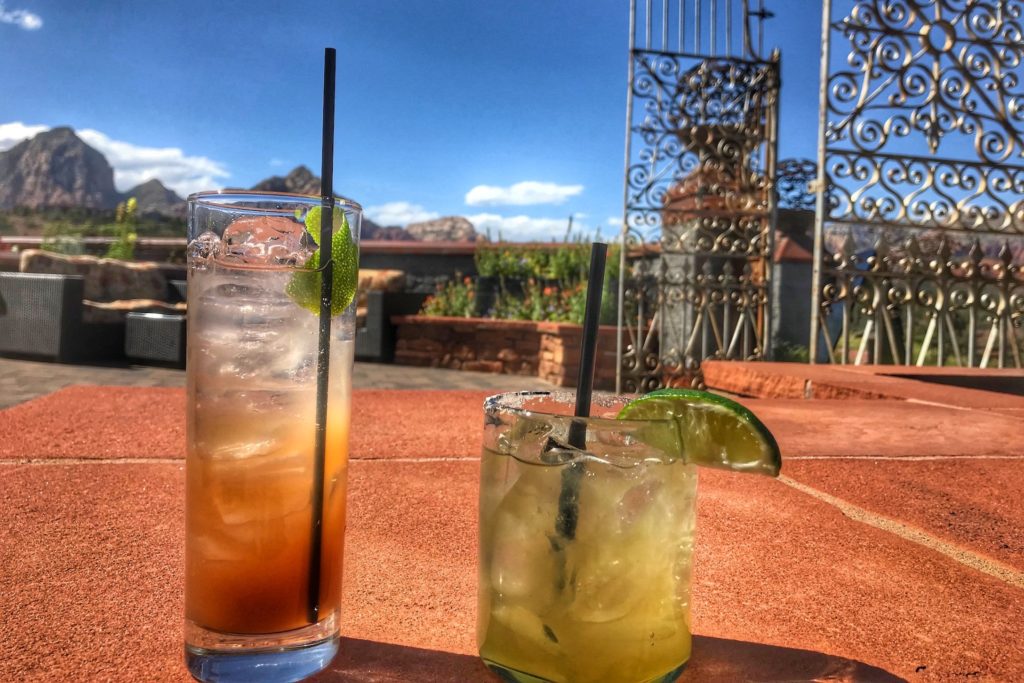 Take the afternoon to go shop or mosey around the Tlaquepaque Arts & Shopping Village. You can also checkout an energy vortex, see the Chapel Of The Holy Cross or checkout the heritage sites & ruins like Palatki Heritage Site. If you did a hard hike in the morning maybe you want a nice spa treatment or lay by the pool for a little? Definitely try not to rush yourself and enjoy this time vs. make it about being on a schedule.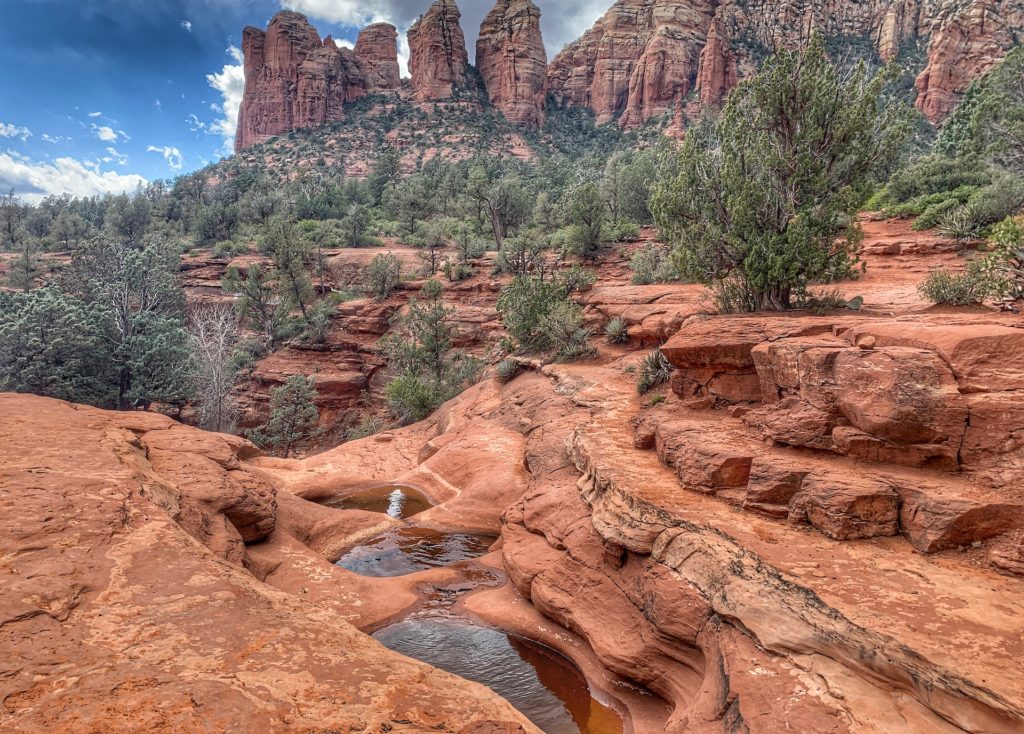 For the adventurers it is time for another hike from the list or rent an ATV to go see Devil's Bridge as well as go up Schneebly Hill for some of the best views in Arizona. Air Tours are also cheaper than I thought it would be and such a great idea to see more stunning views.
Night – Dinner & Wine
The day just keeps getting better as who knew Sedona had wineries! Sure it isn't Napa Valley but it is full of quaint and beautiful wineries just outside the city. This is a perfect place to end the day or spend a couple hours before going to a late dinner.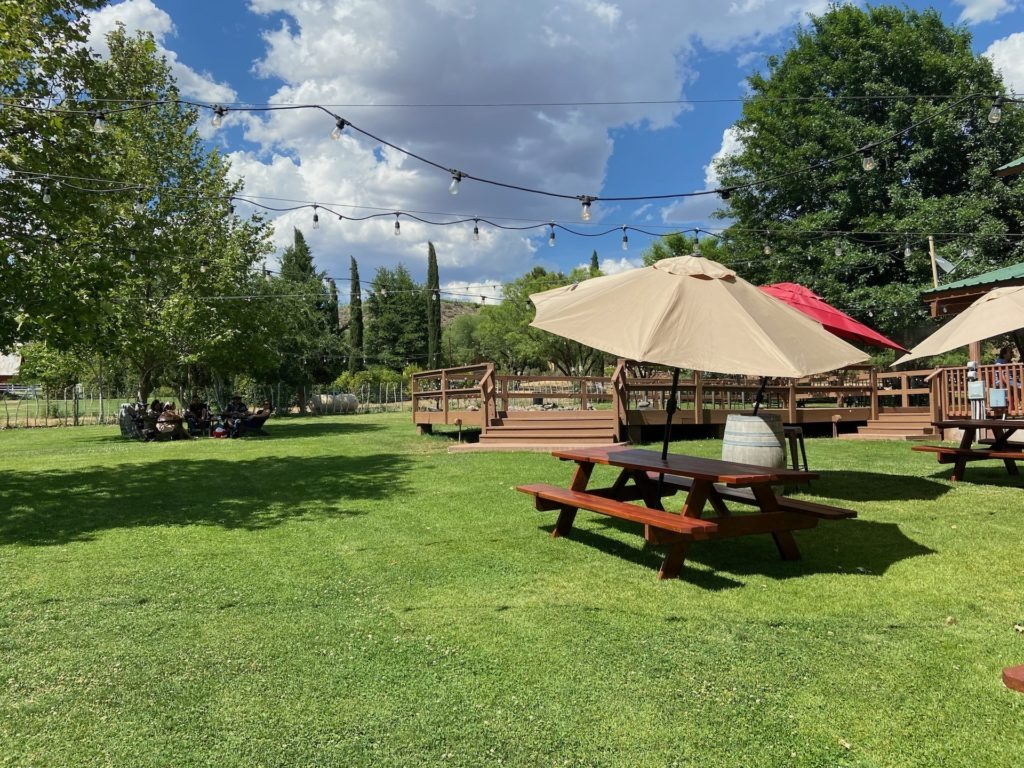 You have to see both or one of DA Ranch or Page Springs Cellars. They both have magnificent grounds and are a perfect end to a day of hiking and walking around. They both close early around 6 on most days so be sure to checkout hours. While in my ideal world you would go there after dinner, in most cases you have to do the wineries and then do dinner with how early the wineries close.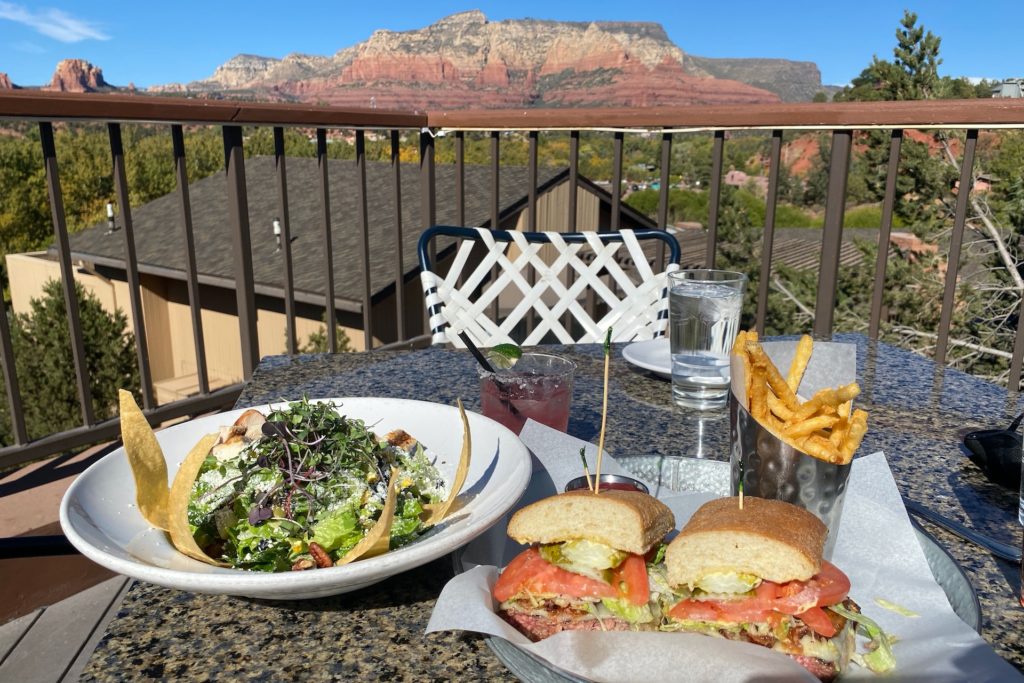 Dinner must be at the Enchantment Resort or The Hudson. Mariposa & Mesa Grill are good spots too but just make sure you have a pretty view of sundown in Sedona so you can take in the Red Rock at all hours of the day and night.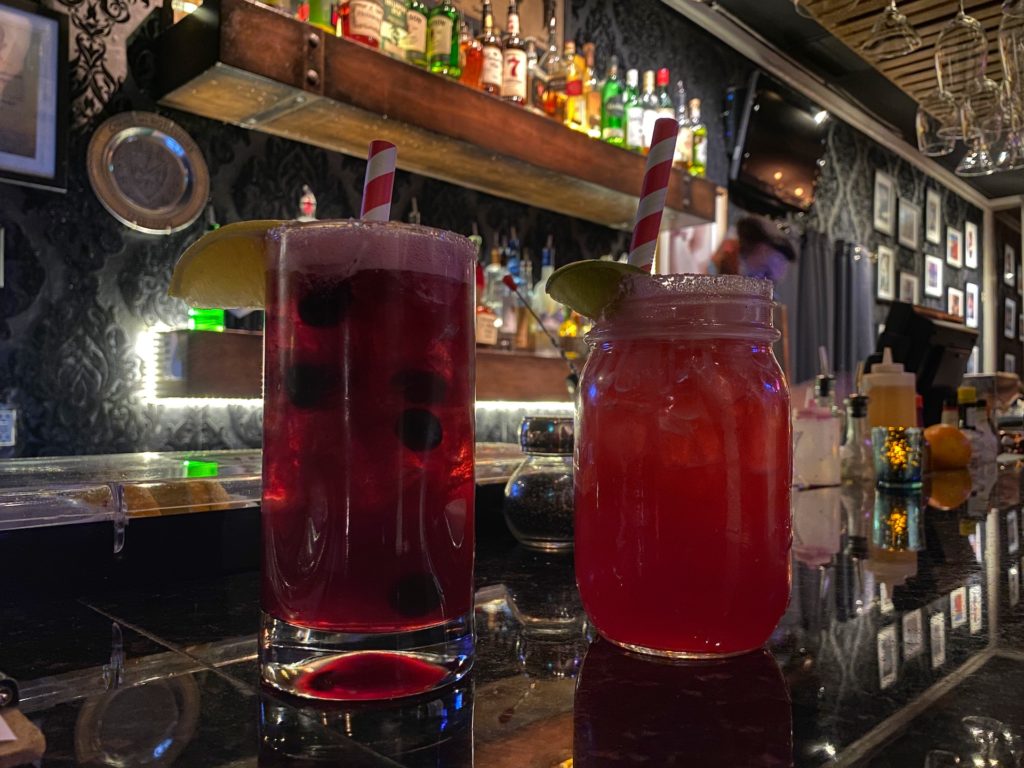 That's it… one perfect day in Sedona. Hopefully you had the best time ever and let me know if you have any questions in the comments below!