You have a week on the North Island of New Zealand and then maybe you are off to the South Island, Fiji, Australia or back home… what should you do?
There is so much to see on the North Island and thankfully there is a lot centrally close to Auckland to maximize your time vs. spending five hours a day driving to the next area.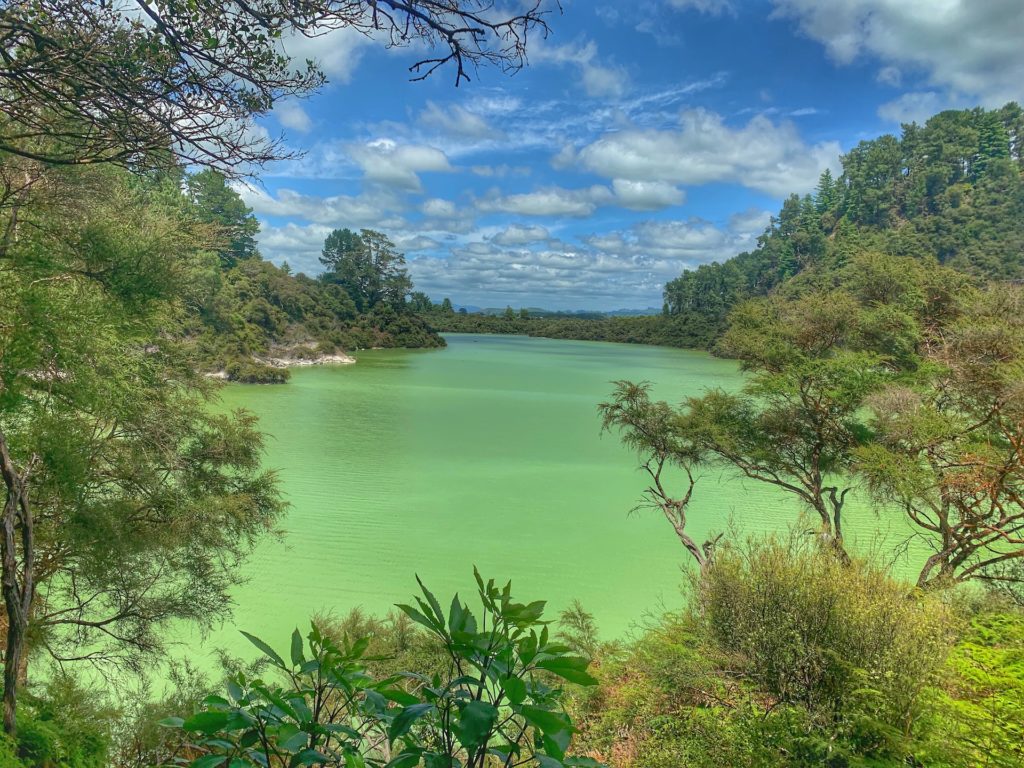 Aside from maybe missing some history/culture compared to some older countries it truly has everything else you could want in a vacation. New Zealand has Volcanoes, waterfalls, wineries, beaches, Hobbits, hot springs, geothermal parks, all water activities, all adventure tours, hiking and more!

Before we start I must mention to first check the events list of any city you visit. Look at schedules of stadiums like Eden Park's and sports teams such as The All Blacks or a cricket team. Some of these local sports or events are a must-see as you might never see them again.
Even if you aren't into sports it is a great spectacle like going to the Kentucky Derby, Running Of The Bulls or watching Barcelona play soccer.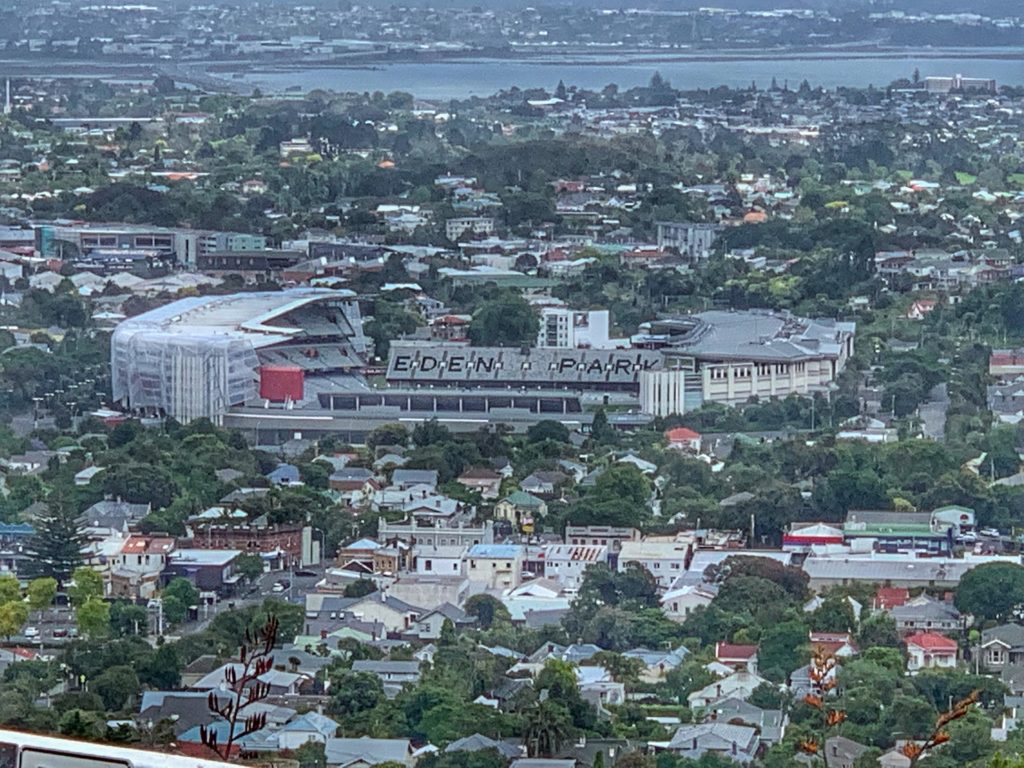 If you have read this blog before you know time efficiency and maximizing fun is the goal so here is an amazing week on the North Island.
Days 1 – Auckland

Auckland… there is truly a weeks worth of things you could do around Auckland and not get bored, which is a lot to say coming from me since I can't sit still.
You've landed in Auckland, taken an uber, taxi or bus (I suggest uber) and you've made it to your lodging near downtown or the CBD (Central Business District). Sure jet lag is a thing but push through with the excitement of being somewhere new and get outside with a walk.

If you're worried about jet lag check out some amazing travel tips and tricks here. Go for a short or long walk downtown, grab some food and drink on a patio somewhere lively. There is Queen Street downtown next to the Sky Tower with a lot of restaurants and patios for you to choose from.
My favorite option is the Headquarters on the harbor or one of the 10+ other options overlooking the marina.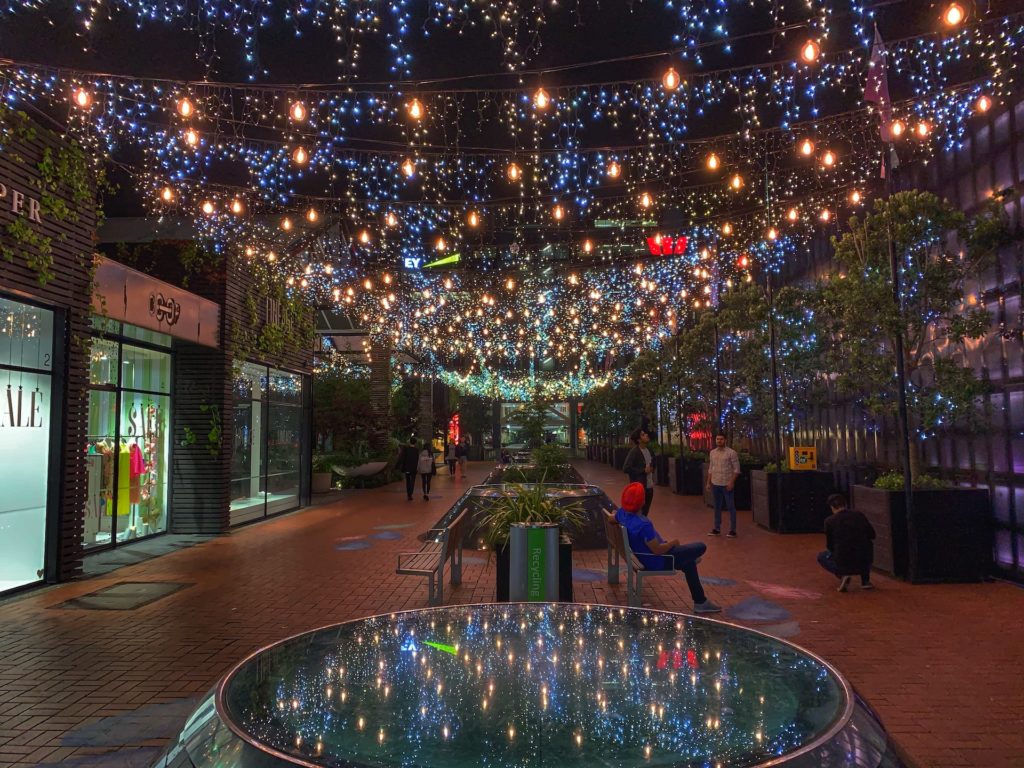 Your stomach is full, a drink or two made you forget about how you just flew way too long and now it's time to really stretch your legs so you can have a 360 degree view of beautiful Auckland via Mt. Eden.
Mt. Eden is about a 20-30 minute walk from the downtown or there are quick busses that will take you right there without the additional walk. The hike itself isn't much of a hike as people of all ages climb it very easily and at a standard pace it only takes about 30 minutes to the top.
Once you get there you are awarded with amazing 360 degree views of the entire city as well as being on top of a volcano that has a 50 meter wide crater. The foliage on the hike is also very pretty with some spectacular trees and flowers you may only see in NZ.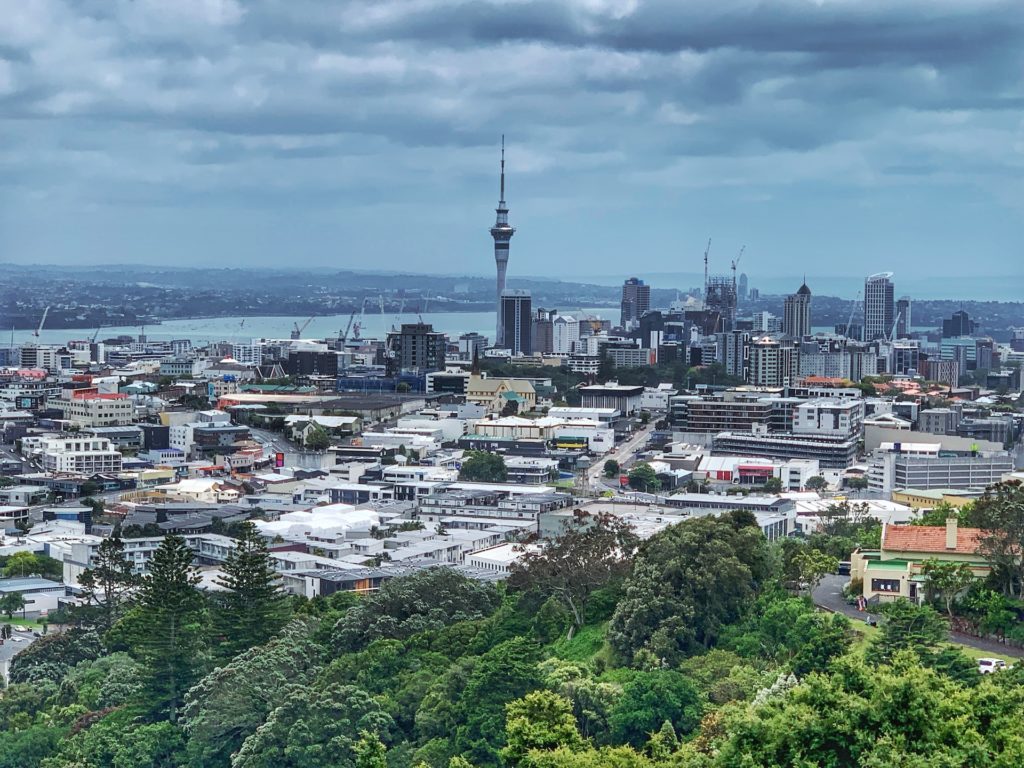 Depending on the time maybe you go back to the hotel, clean up, a quick nap and then take advantage of the late sunset NZ enjoys with dinner or drinks back in the CBD or somewhere on the harbor. Spend the night with a little waterfront bar hop or if you are tired due to some jet lag maybe rest up for a full-day tomorrow. If feeling adventurous for drinks there are clubs in the CBD, there is the backpacker area of K Road with cheaper drinks or Ponsonby has a nice mix of clubs and pubs with more locals.
Day 2 – Auckland

It's day-trip time and I suggest either adventure or wine… although I find a way to integrate both either way :). When you return from one of the trips below you can always grab a nice dinner or sample one of the amazing restaurants in town. As you will see there is a lot of other sightseeing options within Auckland to fill up your time there.
For The Adventurer – Waitakere Ranges

You absolutely have to rent a car and head to the Waitakere Ranges as it is one of the prettiest areas I have ever seen. I would say it is a top 5 best adventure place I have been and probably top 3. A quick 35 minutes from Auckland, there are a plethora of hikes, waterfalls and beautiful black sand beaches.

Some great options are Piha Beach, Kitekite falls, Mokoroa Falls via Goldie's Bush hiking track, Lake Wainamu, Wainamu Falls and Bethel's Beach. There are also numerous walks and falls right off the road you can walk to.
For The Wine lover & Siteseer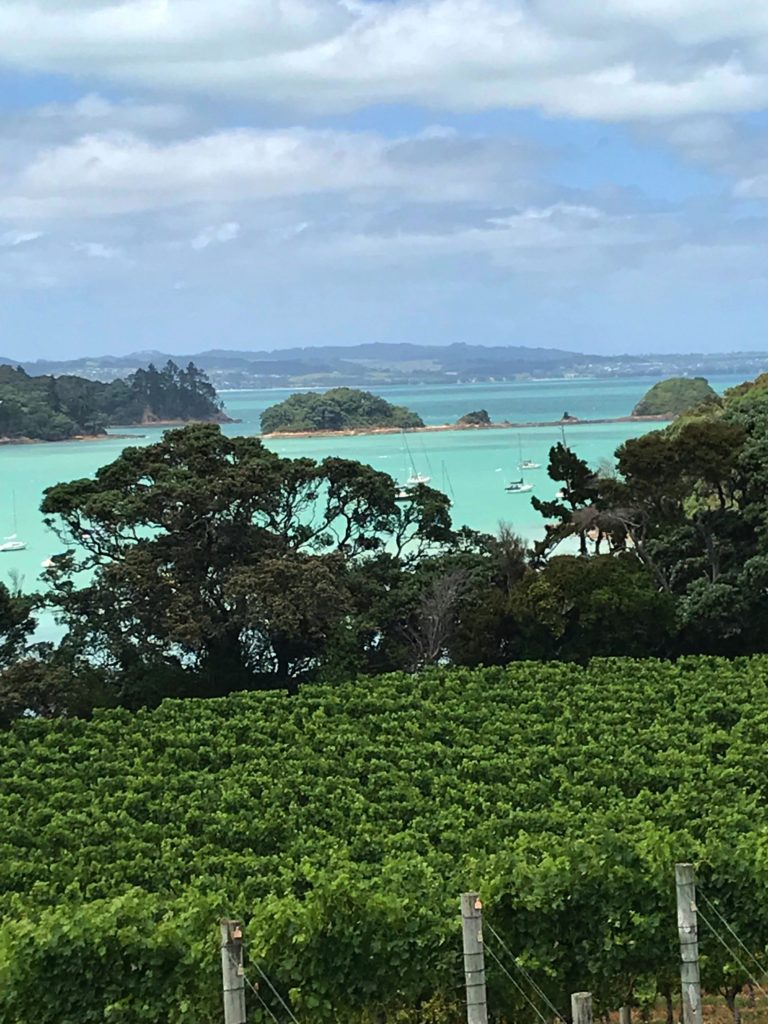 Taking a ferry to the wine paradise of Waiheke Island is a must-do. With over 30 wineries, views for days and walking trails this is a perfect spot for love birds or anyone who enjoys a nice peaceful time with some wine.
You can spend 4-8+ hours there and be back for dinner in Auckland if you so choose. There a lot to do with gorgeous water, walks, water activities and more so I would highly suggest it if you have the time.
Other Options

If none of that is for you than I suggest checking out any of the museums, zoos, sporting events, Rangitoto Island, bungee jumping and I have heard great things about the Sky Tower hanging/jumping.
Day 3-7 – Leave Auckland & time to choose your Own adventure… or I Will Choose Below

There is so much to do in NZ so I will narrow it down for you depending what you like. Raglan, Hobbiton, Taupo, Rotorua, Tauranga and Coromandel Peninsula are your destinations options of which I will cover below.
2+ Days in Raglan – 2 hours Southwest of Auckland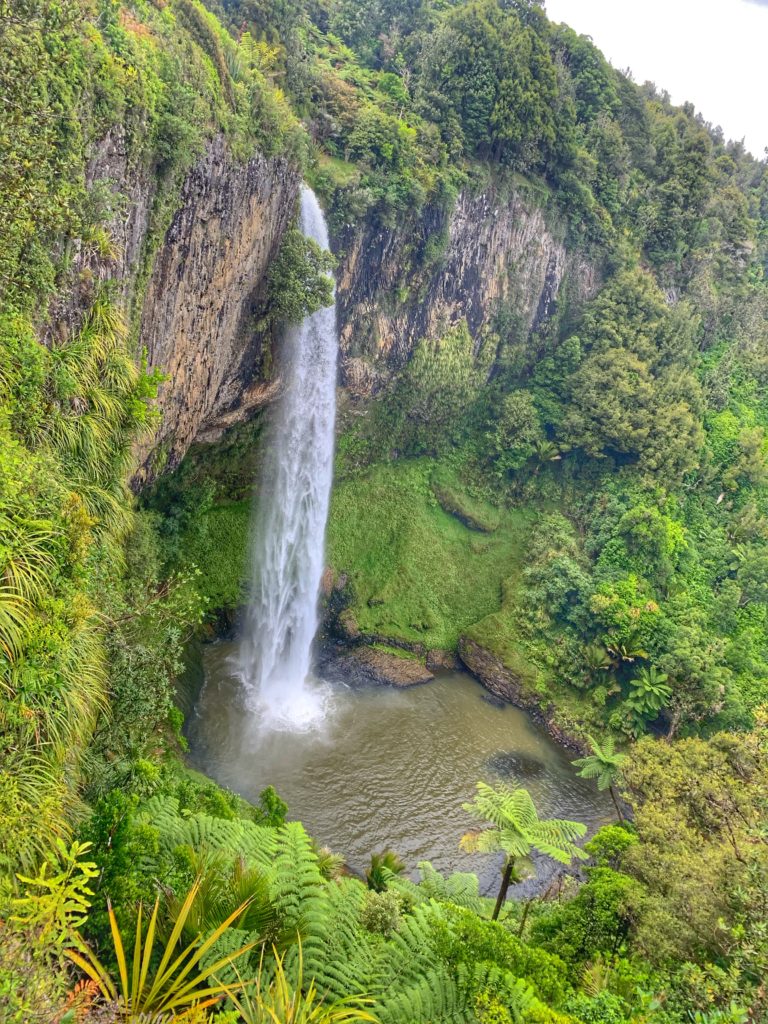 If you are into surfing and a quintessential beach town then this is the place for you. Definitely spend a couple of days in this quaint beautiful little place with multiple surf spots, nice beaches and a cute town to relax in. A quick pit-stop near Raglan is the stunning Bridal Veil falls.
2-3 Days in Taupo & Rotorua – 4 hours South of Auckland and 2 hours SW of Raglan

This area is for the adventurer. Taupo is good with the infamous Mordor hike for you Lord Of The Rings fans at Mt. Tongariro, however if time is tight I would stick to just Rotorua or Rotovegas as they call it.
You could spend a week in Rotorua and not do the same thing twice with the adventure options, hotsprings, biking & walking trails, walking parks, lakes, gondolas, shooting ranges or even the giant hamster ball down the mountain! After your days of exploring there is a great street to get a bite to eat and a drink.

Head to Eat Street with a bunch of good restaurants to try out in a fun atmosphere along the pedestrian only street. Great options I suggest in Rotorua are Huka Falls, Kerosene Creek, The Redwoods, Wai-O-Tapu Thermal Wonderland, whitewater rafting and Waikite Valley Thermal Pools.
2-3+ Days in Tauranga – 3 hours Southeast of Auckland or 1 hour from Rotorua

If you like San Diego or the LA beach cities then you will love Tauranga. You could be dropped off in Tauranga and could easily think you were in Huntington Beach. With that said, you could stay a whole week here with some day trips and never be bored.
The obvious things to do are to hike Mt. Maunganui with one of the best views on the North Island, lay on the beach, kayak, paddle-board, boogie-board, surf or cruise down Manganui Road for some food and drinks on a patio.

This is a good home base for a couple of day-trips like to Hobbiton with a stop at Mclaren Falls Park or Waitomo Glowworm Caves. There are also fishing expeditions that aren't too pricey if that is your cup of tea.
If you are wondering if you should do Hobbiton, as a LOTR fan I say only do it if you have lots of time. It might not be worth using an entire day if you are on a time crunch. As unique as it is… it is a lot of hurry up and wait with thousands of people or more visiting daily.
I did enjoy it but if it was picking that or something else on this list, I would do something else to be efficient with my time.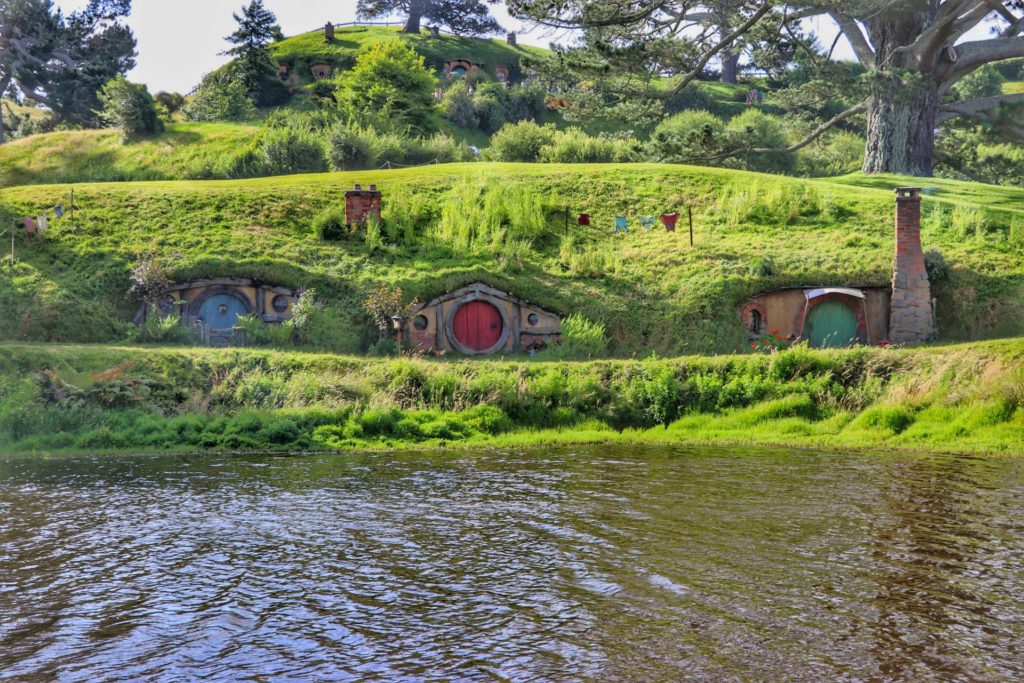 New Zealand Tips
Restaurant Sticker Shock
If you are coming from a place where there is tax and tipping included on top of the price of food or drinks then don't get sticker shock when you go to restaurants.
For instance you may see a $20 burger; if coming from British Columbia note that there is an 8% currency conversion in your favor, 14% tax and 20% tip, which is 40%ish off that $20, taking your burger down to a menu price of $12 in Canada.
If from the USA the same thing but 30% currency exchange rate, 8-10% tax and 20% tip making your burger pretty much half price. It is easy to think things are very expensive but not if you break it down and take out the tax/tip/currency exchange.
Adventure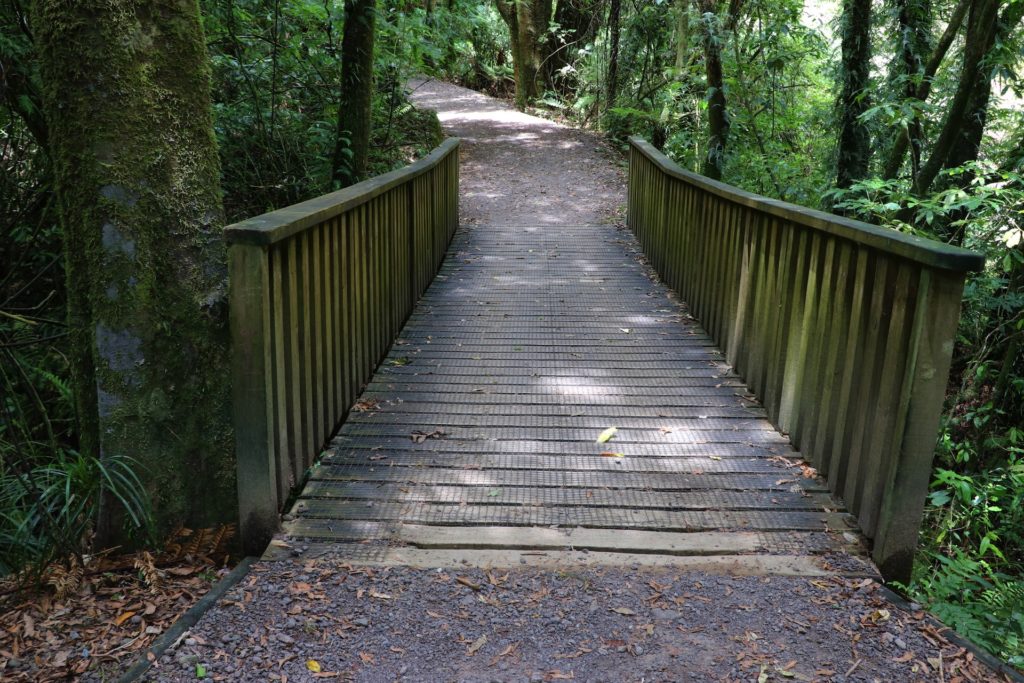 NZ is truly an adventure lovers paradise so be sure to do and see as much as you can. It may be exhausting but if it is the only time you make it here then it is worth it.
Maps
Download Google Maps and download the entire region off-line so that you aren't at the mercy of a rental vehicle GPS or other options. Always trust Google :).
Snap Rental Cars
I have never had a better experience renting a car, it was quick and painless and their insurance was great as well as pretty affordable at the office.
Wine
New Zealand is arguably top 5 regions in the world… so drink it.
Food
NZ is a great place for seafood, fresh meat, Asian and Middle-eastern cuisine thus be sure to take advantage of it. If dining out isn't your thing there are multitudes of kebab shops, bakeries and meat pies for a quick delicious bite to eat.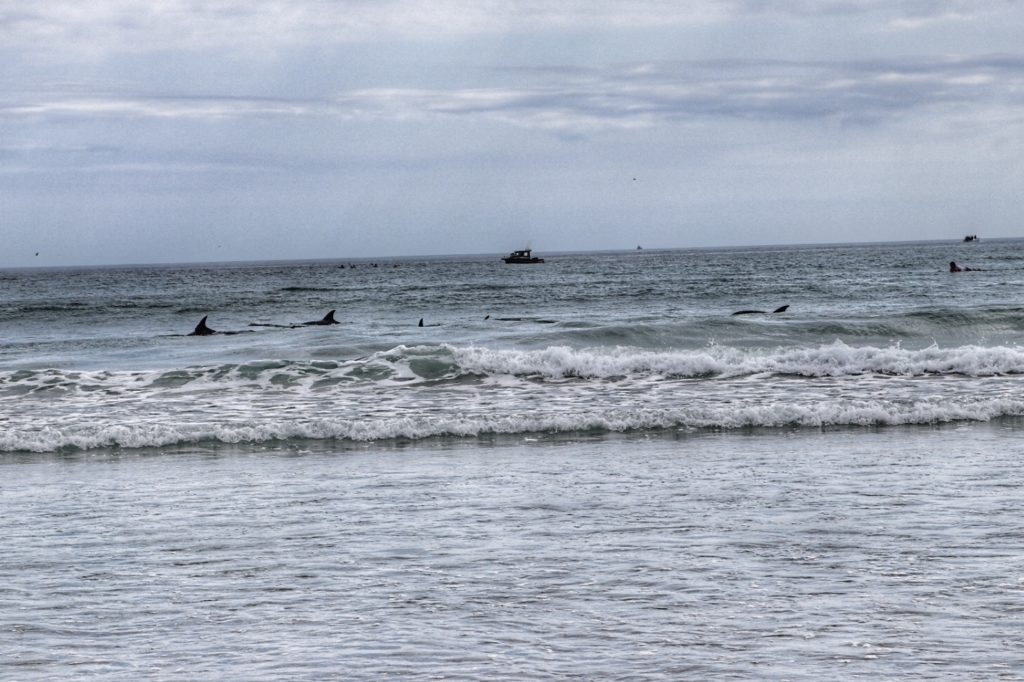 Places I wish I visited if I had time
Bay Of Islands
You could spend your entire trip in this region.
Whangarei Falls & Mermaid Pools
I wish I had 2-3 more days in Auckland so I could have made it up here for these incredible places.
Coromandel Peninsula
I have heard great things and looks perfect for a romantic trip or for anyone as it is beautiful.
Taupo
I had to make the choice of Rotorua or Taupo and hands down Rotorua is the move.
Did you like this list? Do you want to add something to it for version 2.0? Let me know in the comments :).