Belize is a perfect overall vacation spot. It checks all of my boxes for travel and now is the time to get there as it is growing extremely fast with tourists.

Head to the islands or stay on the mainland? Every person I have talked to prefers the mainland for a couple simple reasons. Mainly there is so much culture and adventure on the mainland with all of the ruins, cave experiences, jungle treks, and the beaches in Placencia are arguably better than those on Ambergris Caye and Caye Caulker.
Furthermore you can do all of the amazing water adventures and excursions on day-trips from the mainland. I would say head to the islands if you are looking to party or to scuba dive but if you want a trip unlike you have been before… stick to the mainland.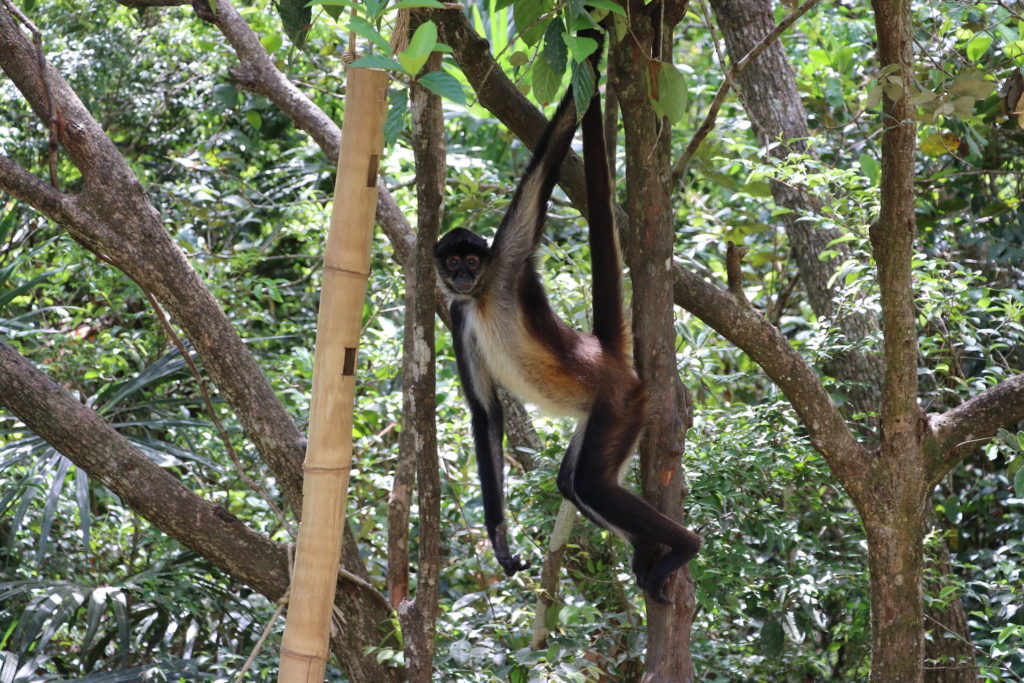 If you want better beaches, culture, waterfalls, adventures and outdoorsy stuff then my trip below is the trip for you. The one thing I don't cover is scuba diving, as it's like a cult… like people who own pugs or have those Saturn picnics.
(Note: I love scuba diving, one of the best things ever) (Note #2: I own a pug and had a Saturn). This article is more for the casual traveler as I don't want to speak to scuba diving when I am not experienced much with it but I hear Belize is an amazing spot for it!

Anyways, here is my suggested 7-10 day itinerary for Belize!
I recommend staying 4-6 days in Placencia and 3-5 in San Ignacio pending you preference. With that said, if you only have 5-7 days in Belize staying in Placencia is a great spot as you can still see and do a lot from just there as your home base.
Day 1:
Fly into Belize City and rent a car (see my notes at the end about getting around). Overall for this trip it is half the price and adds 50% more fun to rent a car as you will see and is explained later.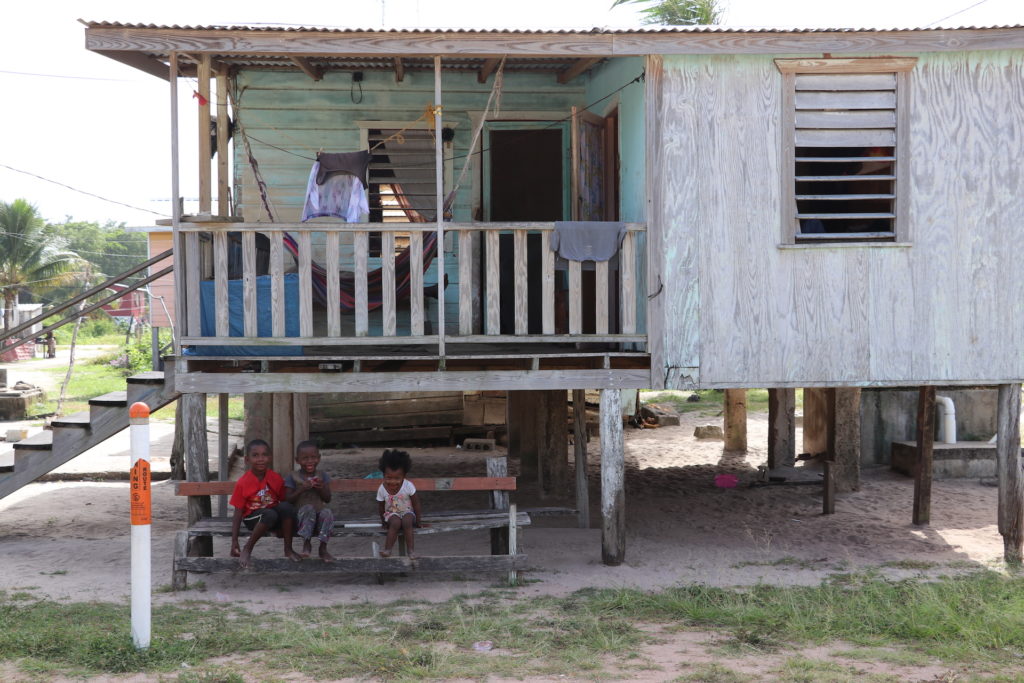 Eat & Drink!
First thing is first is find some jerk chicken if you are hungry and some sort of rum drink for the non-drivers. If you decide to take my advice on going to the zoo an hour down the road then they have some great home cooked chicken there and beer!
I loved their Jamaican Inspired Brown Stewed Chicken So Much I took the recipe home with me!
After you're fed, drive to Placencia. Take the Hummingbird Highway as the other more direct highway is not allowed by rental companies due to it being very rough. Again be very careful driving as there are some random potholes that come out of nowhere!
Belize Zoo Pit Stop!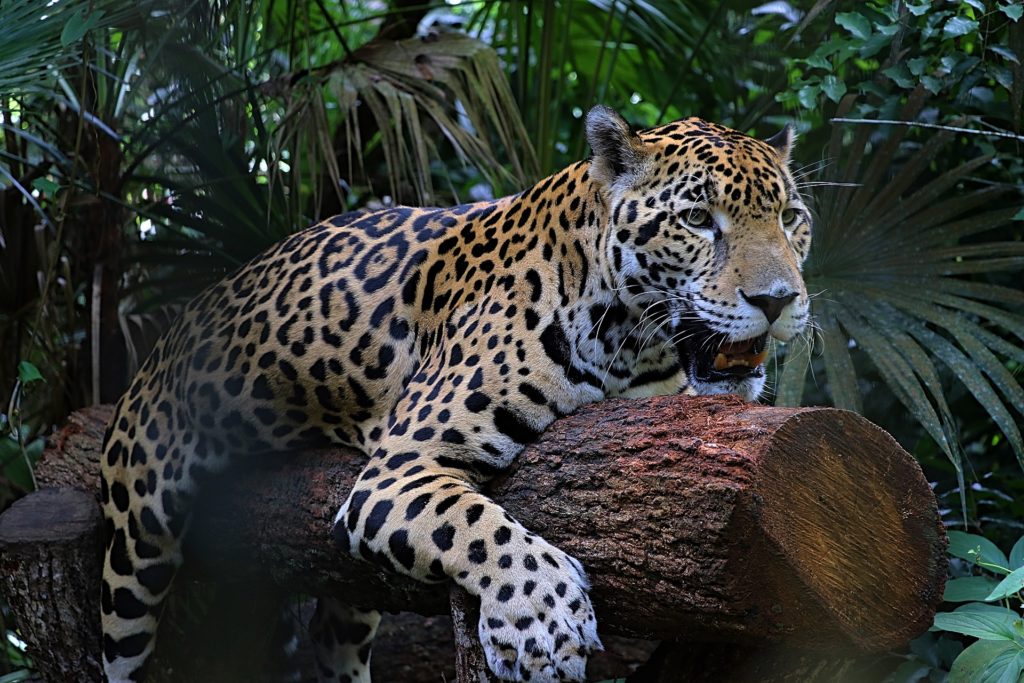 45-60 mins down the road be sure to stop at the Belize Zoo/Conservation Center right off the highway. The closest I have ever been to some incredible predators. If this place was in the USA there would be an accident a day by an ignorant person getting too close to a cage.
It only takes 30-60 minutes to rip through. I wouldn't go out of your way to see it but it is on the way to San Ignacio and Placencia so if you can pull over then definitely do it. I would give the zoo a 3/5 and it is borderline worth $20 a person.
It's worth to check out the Jaguar and some other neat animals like pumas and ocelots. I would give the zoo a smaller ranking but it is the only zoo you can get incredibly close to the animals and they are very easy to see, not hidden in a cave or far away.

Costs $20, which is a lot for what you see especially since locals can go for less than half that price. Worth it for a quick stop on the way to Placencia or San Ignacio if you are driving but wouldn't make a special trip. All animals were saved so it is truly a conservation center with all animals being native to Belize and unable to survive in the wild.
After the zoo it's time to get back on the road and head to Placencia. We stopped in Dangriga and I wouldn't recommend it at all unless you have some insider options and ideas but it isn't for the casual traveller really.
Check into your hotel in Placencia and relax as you get adjusted and ready for your trip in paradise. I have some hotel recommendations below.
Days 2-5/6

Placencia is a gem in Belize with so much to do, so much so I had to write its own blog post about it, which you can find here. You truly could spend your entire trip here and just do excursions from Placencia never having to move hotels.
If you have less than 7 days than staying in Placencia isn't a bad idea at all and you can find plenty of day trips and excursions from there.

Days 5/6
Head to San Ignacio 3 hours away where your adventures await. On the way to San Ignacio I suggest stopping at Nohoch Che'en just outside of Belmopan.
It is a great spot to do some tubing through the caves and jungle! It breaks up the drive a little about an hour outside of San Ignacio. You could leave Placencia around 8/9am, go do the tubing for a few hours and arrive to San Ignacio by late afternoon easily.

If you have lots of time left in your trip other stops like St Herman's Blue Hole National Park is a good idea as is Cockscomb Basin and can use the whole day adventuring to San Ignacio.
Belize offers a ton of nature opportunities for adventure lovers and hikers. There is amazing wildlife to see, nature to experience and waterfalls to checkout as you find your way in this incredible country.
Cocksbomb Basin is great place to visit and is the world's only jaguar preserve. It also has the best jungle hiking trails in the country. Cockscomb is a nature lovers haven set into the jungle with a plethora of wildlife housing pumas, vultures ocelots, tapirs, armadillos, otters along with countless birds.

Day 6/7 – San Ignacio
San Ignacio is one of my favorite cities in Central America. It is an adventurers paradise with over a weeks worth of things to do and see. The town itself is a cultural hot spot making you feel like you definitely have found yourself somewhere unique and mysterious.
San Ignacio is not just the gateway to the infamous ATM caves as it offers a ton of things to do for all vacationers. There is cave tubing, waterfall seeking, jungle treks, village visits, cooking classes, kayaking, zip-lining, paintball, horseback riding and you can even go to Guatemala!

The San Ignacio market is a fun bustling market to get all sorts of goodies and purchase some amazing local fruit. By chance we decided to walk to Cahel Pech to see the ruins that are just about a 30 minute walk from the city center.
On the way there was an amazing little park with people playing all sorts of sports and games. There also was this amazing wall stretching for 100 yards with inspirational art.

It also has a nice little downtown with all the shops, restaurants and bars on the street to enjoy your time. There are some amazing restaurants to try as like Guava Limb Cafe, Ko-Ox Han-nah or Cahal Pech Village Resort for the sweeping views alone.
Some good hotel options for all price ranges. Cahal Pech Village Resort is absolutely stunning on the hillside with amazing views and pools. Other good options are Midas Belize, San Ignacio Resort Hotel, Sweet Songs Jungle Lodge, Ka'ana Resort and Tia Maria Guesthouse.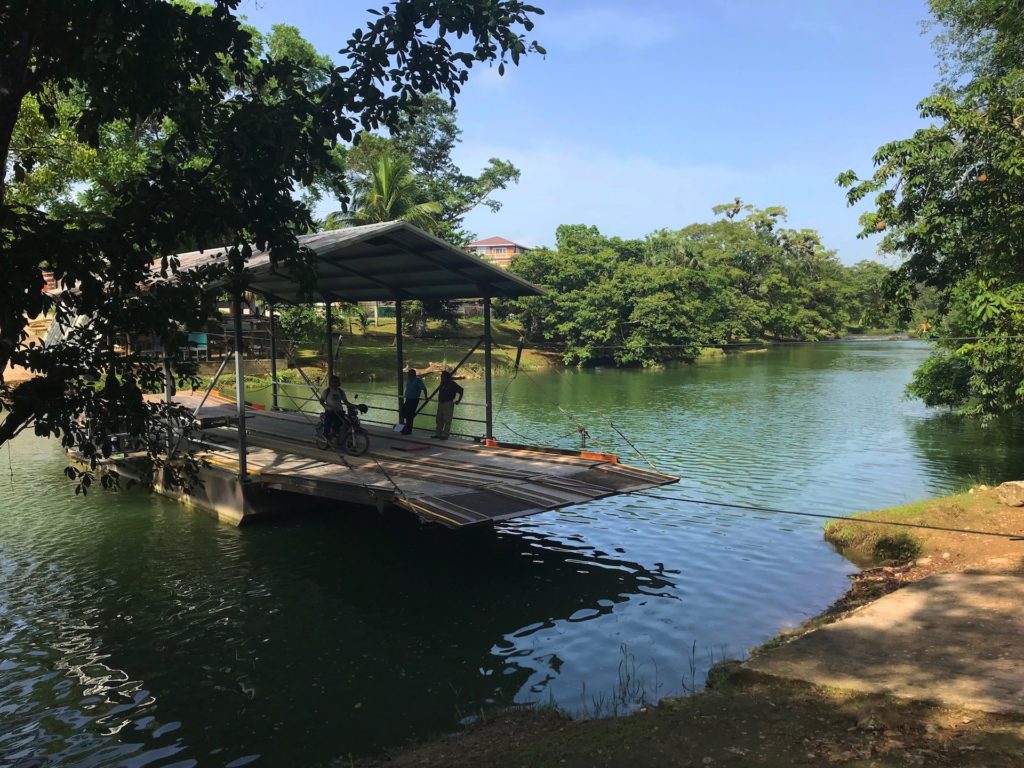 Final Day
Surely you had an amazing time in San Ignacio with the plethora of options to do, it truly is one of the best cities to visit. Thankfully it isn't too far of a drive to the airport so ideally you have a later flight and not worry about staying a night in Belize City. Belize City isn't great and you're better off staying in San Ignacio or Placencia vs. a night there.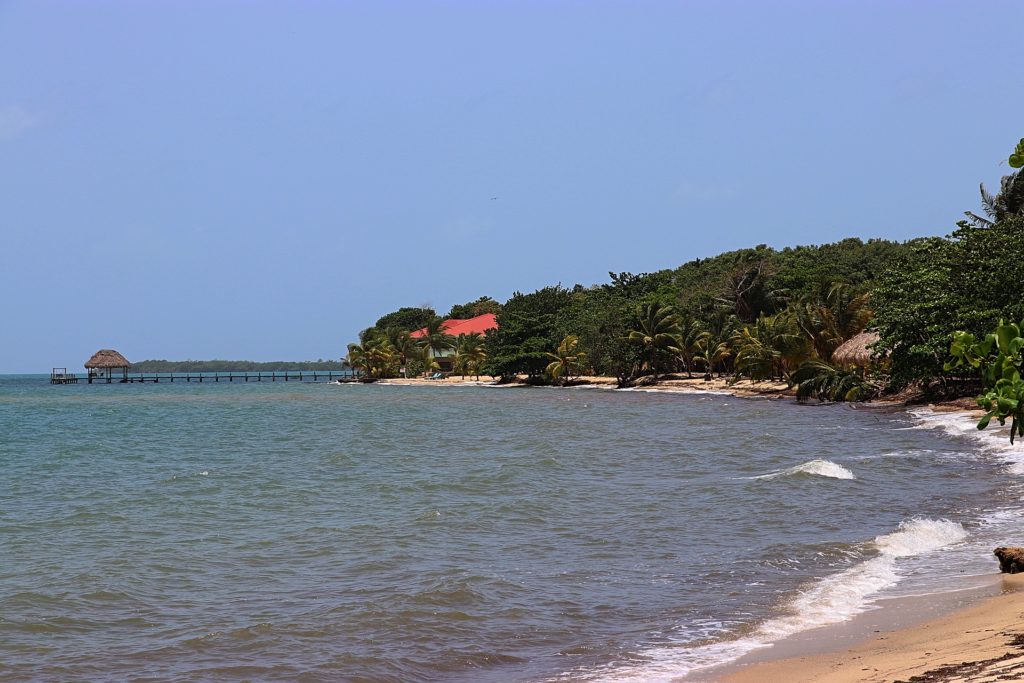 If you have plenty of time there is always the option to fly over the blue hole for a last second excursion. While it is gorgeous is also is a pretty penny to just fly over something you don't get to experience up close.
Apparently diving in the hole isn't great either as it is quite dark. It looks breathtaking but for the cost it truly is up to what you are into. If you are in Belize City with some time then definitely do it as it looks stunning.
Best Way To Get Around The Belize Mainland
I love to rent a car everywhere I go when it makes sense. It is normally the most cost efficient, you can stop at neat places along the way, admire the views, go at your own pace and be flexible on your own time for your own vacation.
Rent a car – Best and most cost efficient
For the budget conscious who also want to see it all, renting a car is a great way to visit Belize. They have a ton of reputable car rental dealerships and the rental companies are a 10-second walk out the door.
Rental rates average around $45-50 a day for a compact car. Most credit cards will cover some of your insurance but double check. You can buy liability coverage for $10 a day as well if you want to do that to cover other drivers.
For our 7 day trip it cost $300 for the rental, $120 for gas for a total of $420.
Roads were completely fine aside from a small little stretch of road-work potholes. They drive a little more crazy than USA/Canada but nothing terrible and there isn't much traffic at all. I would much rather drive highways there than in a major American city.
I also love to rent a car as we stopped at the Belize Zoo on the way; we went to the store often; and did a couple of our own excursions to waterfalls, tubing and such; which would have been added costs and time waiting had we gone with a shuttle.
Watch out for the giant speed bumps when you get into towns!
Shuttles
Normally around $80-100 per person from the Belize airport to Placencia or San Ignacio one-way. A good option if you are staying in Placencia's or San Ignacio's town and not leaving. However, if you are staying outside of it, it is about $1 a minute so our taxi would have been $20 each way from our resort in Placencia, totalling over $200 if we went that route. From Placencia to San Ignacio is around $100 per person as well so if we went shuttles and taxi route it would have been $800 plus not having the luxury of renting a car and coming and going on your own time and speed.
Flying
If money isn't an issue, you can fly almost everywhere in Belize for $80-150 one way. If you go this route then definitely fly out to the Islands for a couple of days or to San Ignacio for some adventures. Tropic Air tropicair.com flies to San Ignazio and all around Belize; Maya Island Air http://www.mayaislandair.com flies all around the coast and islands but at time of writing it does not fly to San Ignacio.
Bus
If you are backpackers or wanting to go extremely cheap, then the bus is always an option as well. I wouldn't recommend it for the families or romantic getaways though.
Tips
Take more time to see the culture and adventures. You can go on a beach anywhere so get some beach time in but definitely take advantage of the amazing sites and things to do here.
As mentioned, rent a car. There is so much to see that your shuttle won't stop at or you miss from a flight.
Watch out for the giant speed bumps… seriously.
I always use Berkshire Hathaway for my travel insurance. Amazing coverage and is only $3-5 a day for some peace of mind.
If you liked this article please let me know in the comments.
Want to improve this list for version 2.0?