Riverside Walk Trail is a perfect easy hike in Zion and it has the payoff of uncovering some little swimming holes along the way. If you are looking for something simple to do due to having young kids, injury, age or just want to stroll on a walk, this is a beautiful place to do it!
It is flat the entire way and paved so it is a great stroll for people with strollers or those who aren't the biggest of hikers. It is also the gateway to The Narrows. These are both part of the Ultimate Zion Bucket List | 27 things you have to do in Zion!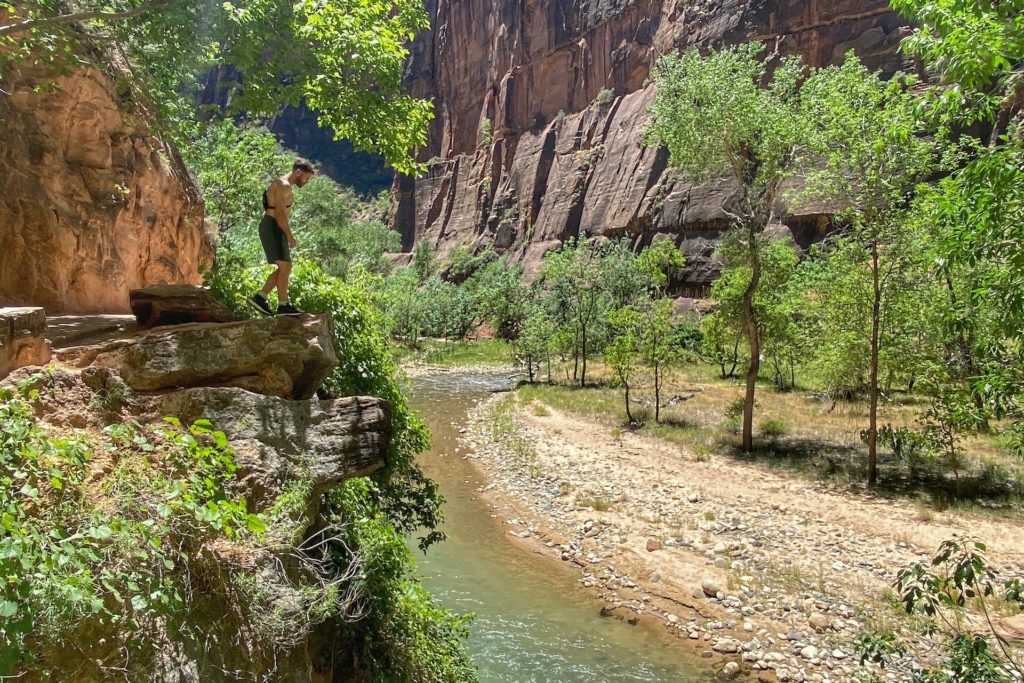 If you had some of your family who wanted to check out The Narrows deeper and others who wanted to stay back, the swimming holes and relaxing spots near the end of Riverside Walk are great spots for people to wait.
The walk is short at just 2 miles round-trip and you can do it in less than 2 hours pending how much time you want to spend in the swimming holes or relaxing at the end. You can always go and take a quick peek at The Narrows, even if you just walk for 10-20 minutes into the Narrows it is definitely worth it!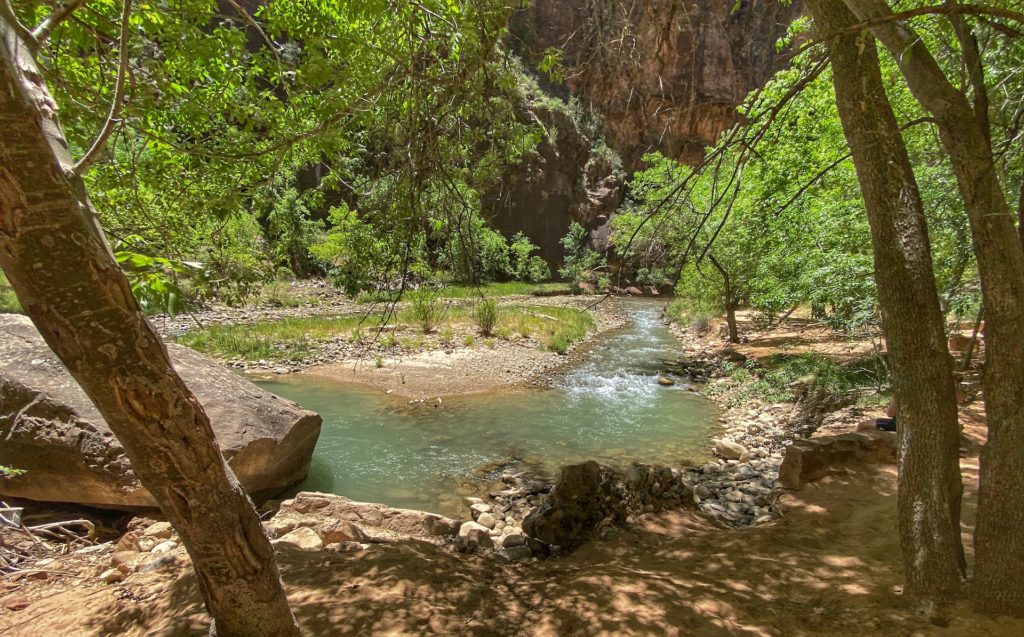 If you are looking for a place to stay in Zion I highly recommend Zion Red Rock as the best place to stay or for something more affordable check out Bumbleberry Inn. See here as well for the best restaurants in Zion including the best breakfast and dessert!

If you want to do any tours or take a private shuttle than a great company to use is Zion Jeep Tours! Definitely the best in the area!