To me there's nothing better or more relaxing than a waterfall, let alone seven of them. Two hours from Phoenix and within Tucson city limits is another waterfall gem you have to go see!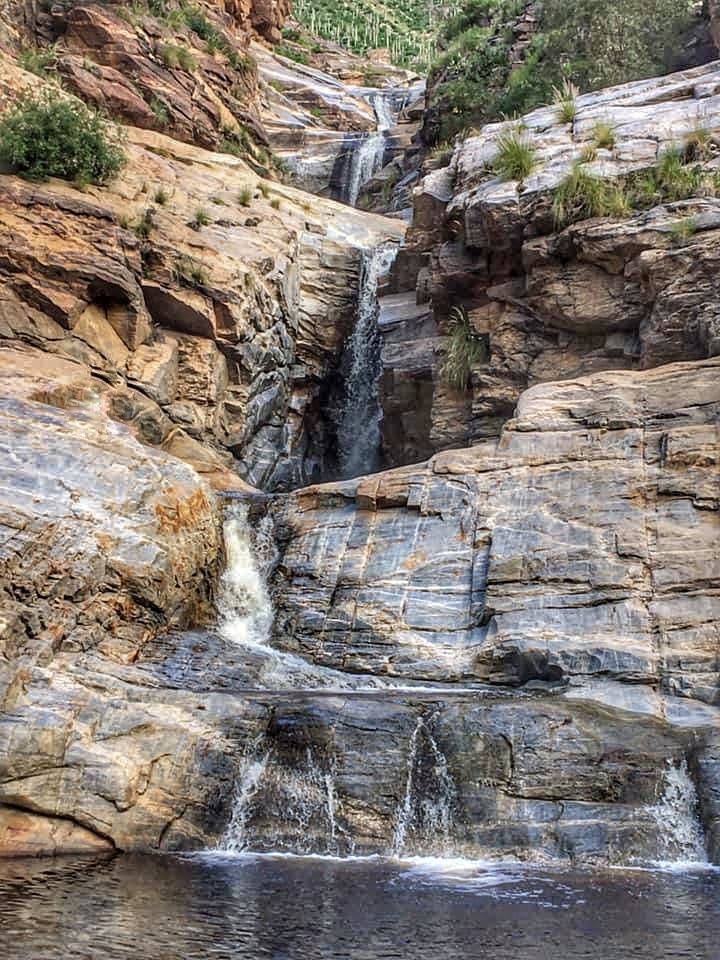 This hike takes you criss-crossing seven times over the pretty Sabino Creek with some great fauna displaying nature at its finest along the way. The hike itself is long but pretty flat and it is very cool for kids with all of the neature you will see along the way!
You can reach Seven Falls from downtown Tucson in 20-30 minutes. and access the trailhead via the Sabino Canyon Recreation Area and the trail is called Bear Canyon Trail, FS #29.